Health & Fitness on Koh Tao
Even when away on a vacation, it is important to pay attention to our health and wellbeing.
Many people see a vacation as a time to relax a little, whilst others see it as a time of adventure and exploration.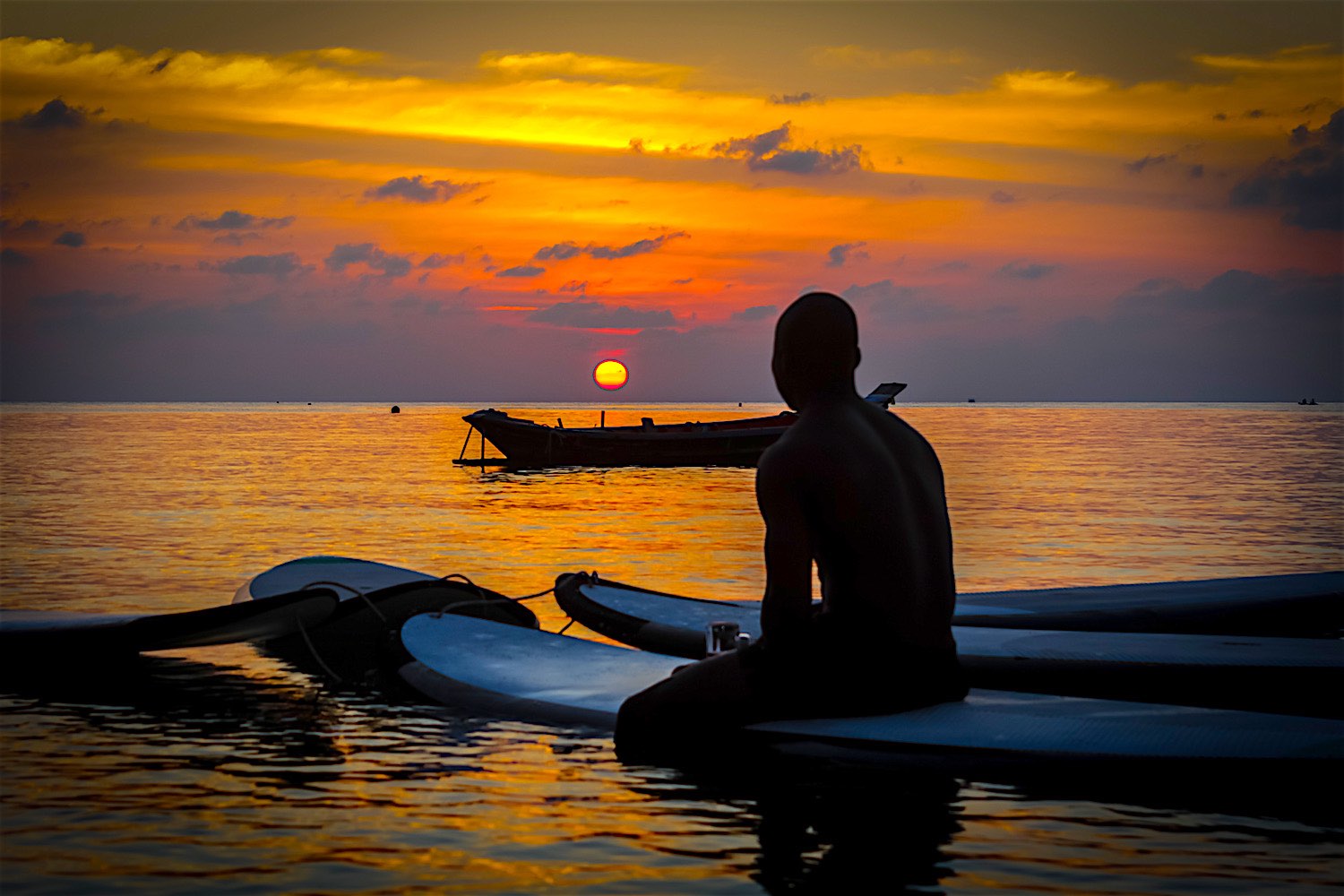 Stay Fit & Healthy
Whatever your preferences, it is good to know what a place has to offer to help you maintain your fitness levels and stay healthy.
On Koh Tao there are lots of activities available so you can maintain a healthy lifestyle and indulge yourself until your hearts content.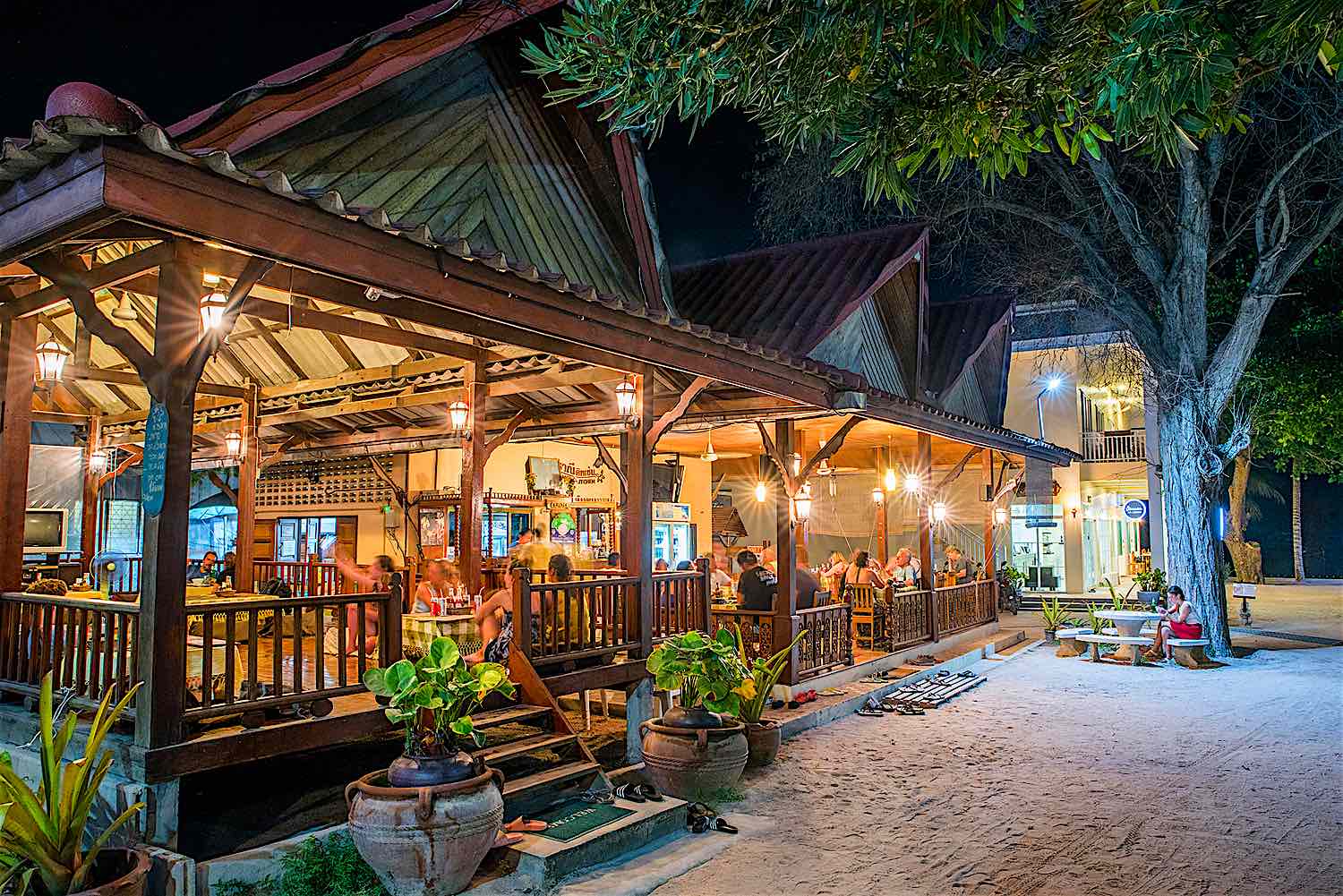 Healthy Thai Food on Koh Tao
Thai food is known to be one of the healthiest cuisines in the world, due to its use of so many fresh herbs, chillies, vegetables and sea foods.
With many local restaurants to choose from, it won't be difficult to enjoy delicious food that provides all the right vitamins and nutrients a healthy body needs.
You will also find a number of Western-style restaurants and cafes that offer healthy options on their menu.
Ranging from smoothie bowls to superfood salads, there are lots of healthy, tasty and filling meals for you to sample to avoid an excessive intake of unwanted calories.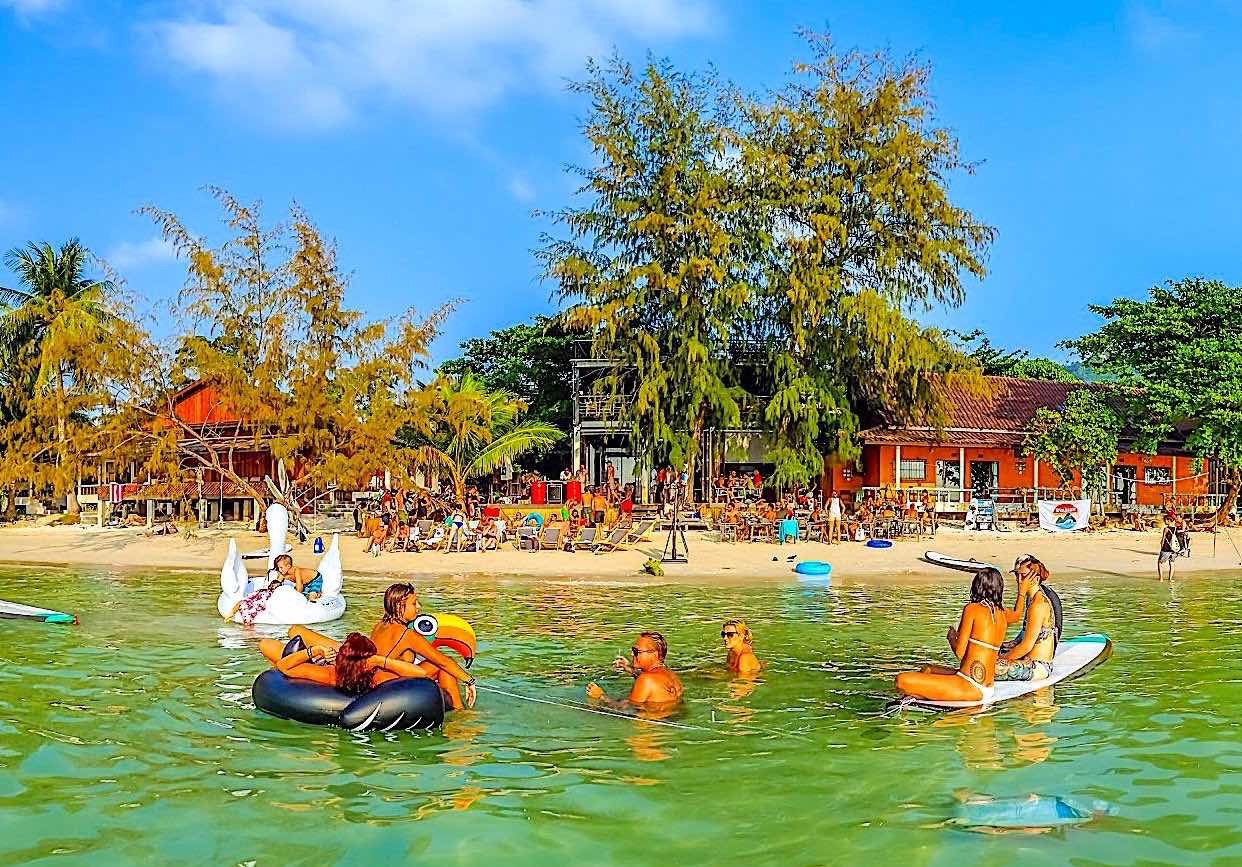 Health & Fitness Outdoors on Koh Tao
Koh Tao's natural, beautiful landscape encourages you to want to go outside and enjoy yourself. This could be hiking through the hills, scuba diving or snorkeling, lounging next to a pool with a relaxing drink or enjoying the nightlife on offer.
If you are an active person there is lots of opportunity for water-based sports activities, such as swimming, snorkelling, kayaking and stand up paddle boarding.
Outdoors
If you plan to visit Koh Tao and are happy on dry land, there are just as many opportunities. Only 30% of the island is considered to be flat and the hilly topography makes Koh Tao ideal for hiking, mountain biking and climbing, all of which will give you a great workout.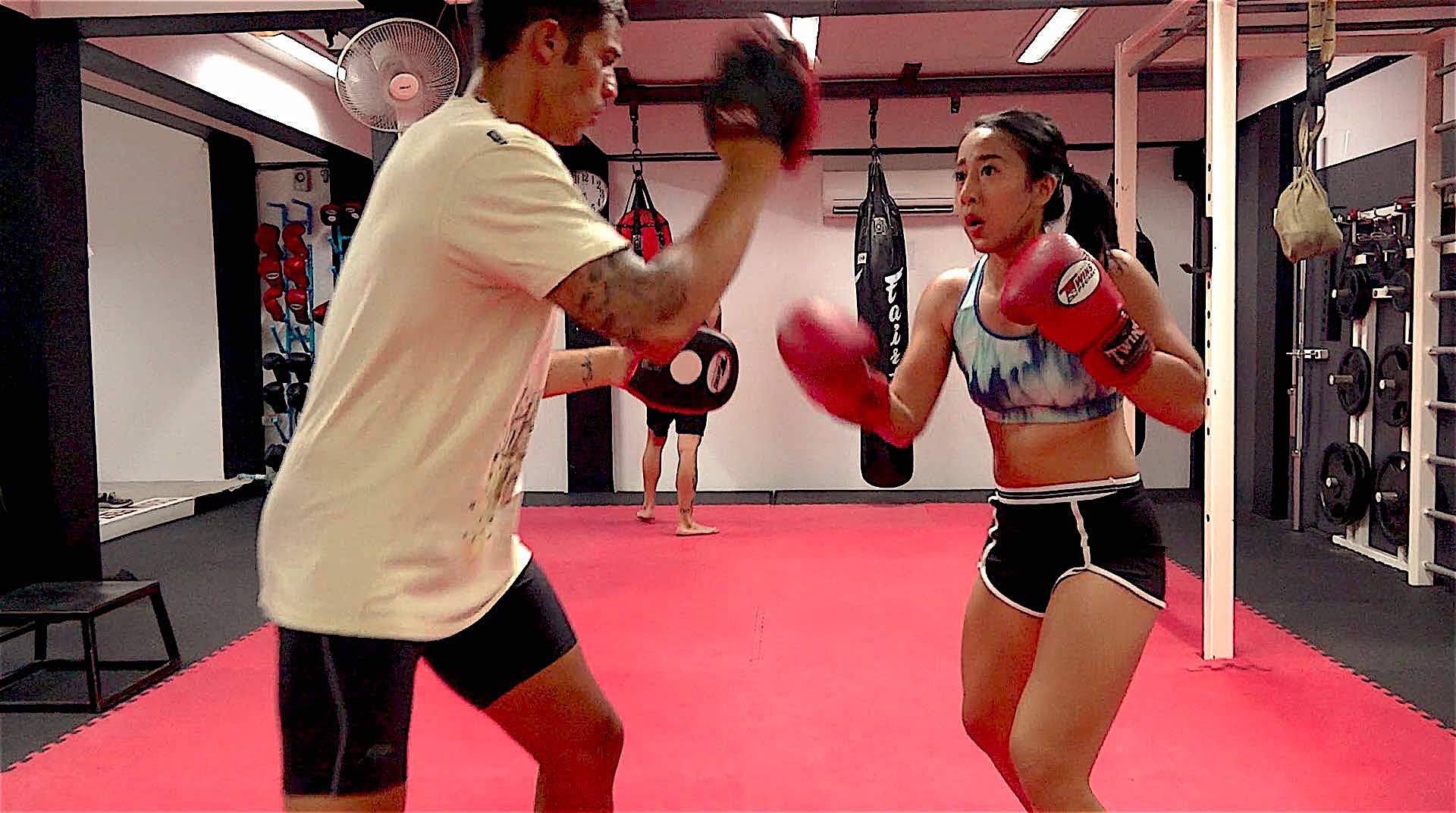 Health & Fitness in the Gym on Koh Tao
If you prefer to do your exercise inside, there are a number of gyms, offering a full range of modern workout equipment and CrossFit studios that offer daily, weekly and monthly memberships.
There are also several yoga studios that offer a range of classes, as well as regular retreats for those who feel more in need of prolonged relaxation.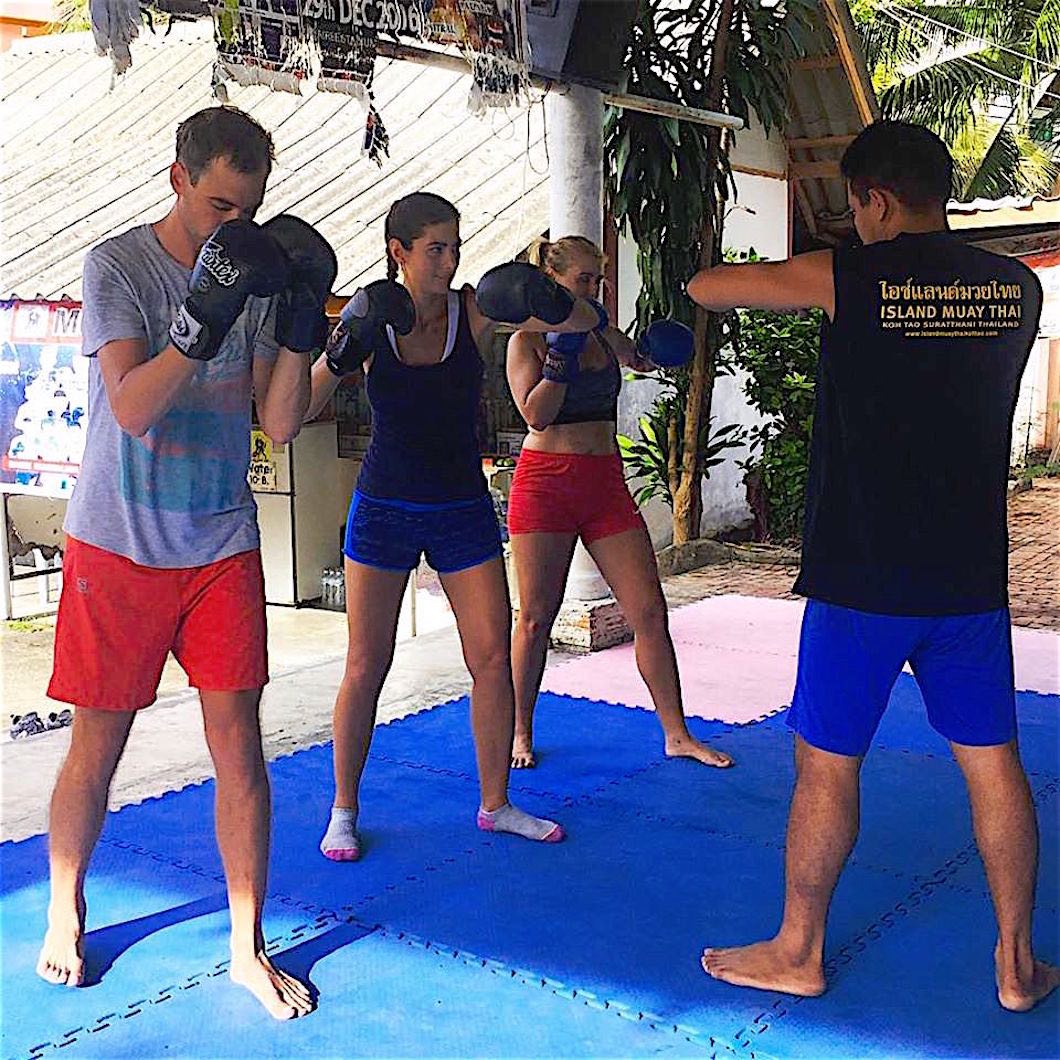 Muay Thai Classes
For those who want to give the national sport a try, there are a couple of Muay Thai schools on the island.
At both schools you can opt to take a few classes or if you want the full experience, you can book a training camp that will last for several weeks.
As important as it is to make sure you get your exercise in, it is just as important to ensure your body recovers properly from the exertion.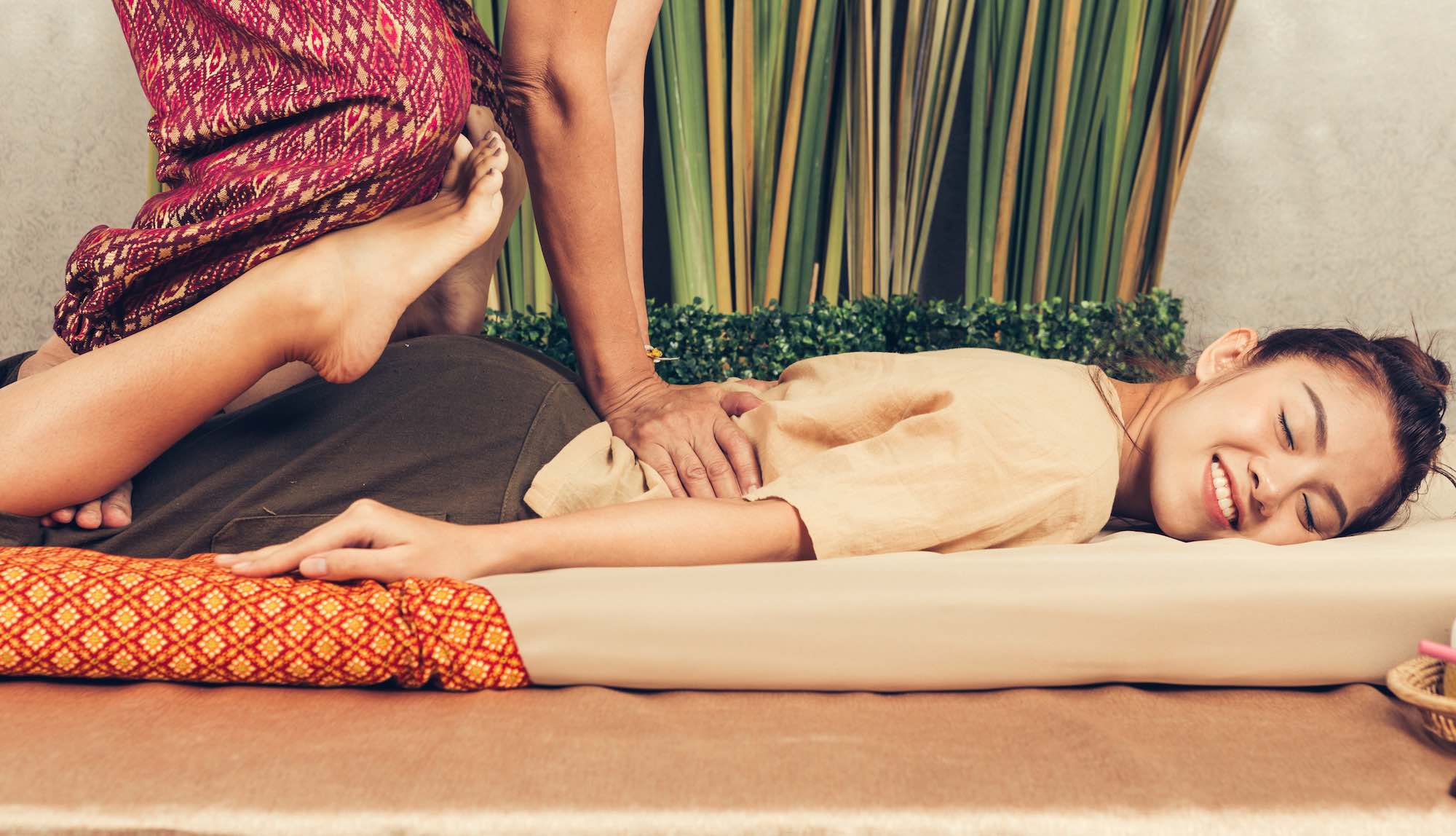 A Healthy Thai Massage on Koh Tao
A good massage after a workout can help to reduce any muscle soreness as well as speed up your recovery time and Koh Tao has a range of spas and massage parlours for you to choose from.
The venues range from small, family run shops to large, luxury spas with most offering a number of different forms of massage.
Pampering Treatments
You can also indulge in a range of other treatments such as facials, manicures, pedicures and body scrubs and ensure your body gets a bit of pampering.
Whatever your reason for visiting Koh Tao, you can rest assured that 'Turtle Island' in the middle of the sea, has all the modern facilities to ensure your stay is a healthy and memorable one.