A Guide to Lighthouse Bay on Koh Tao
Lighthouse Bay is tucked away in the North Eastern tip of Koh Tao and offers a picturesque view of the island.
Lighthouse Bay
Perched on the edge of cliff like boulders is a tiny lighthouse. I think it is safe to say, you can probably now figure out the origin of where the dive site got its name.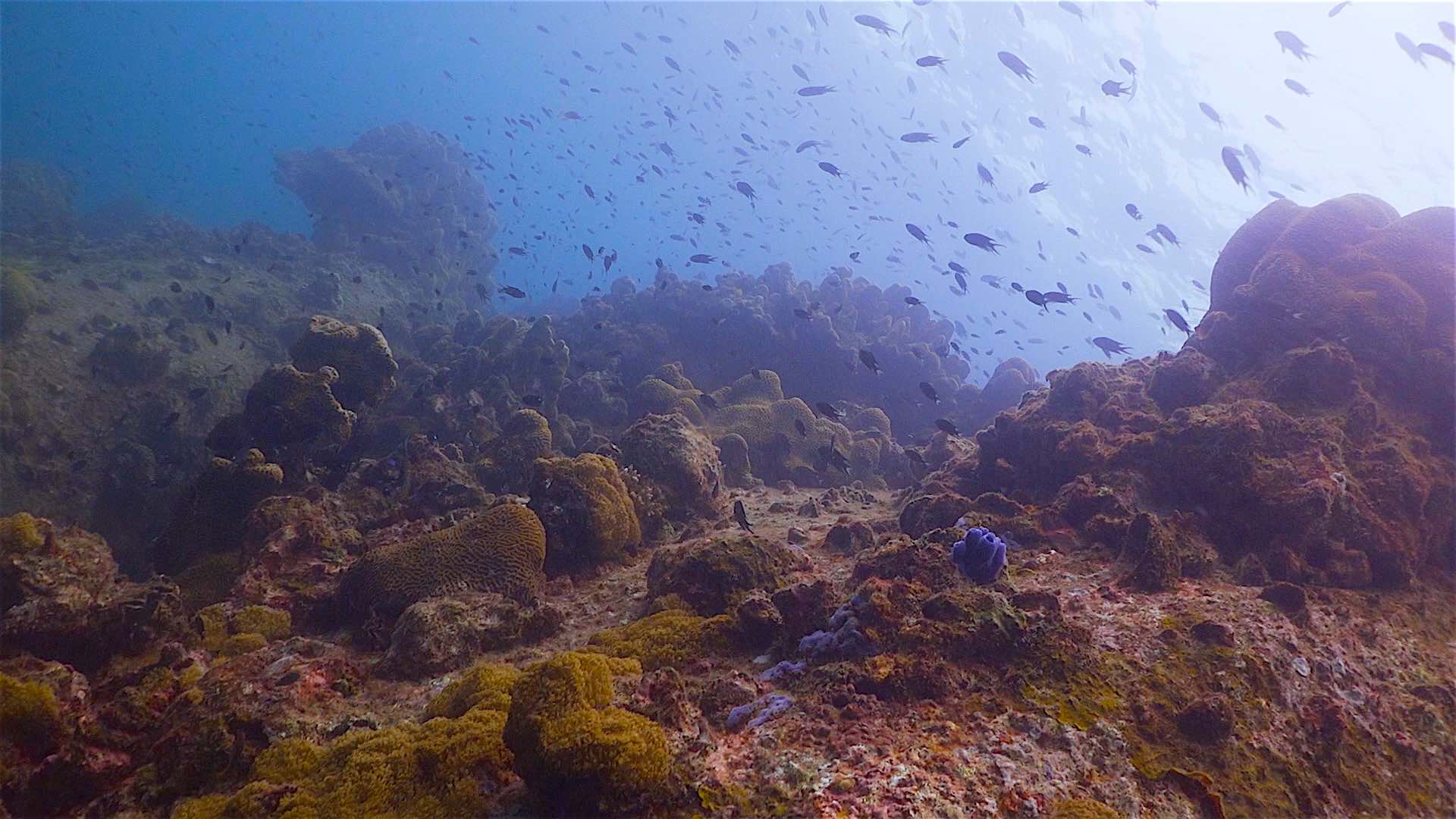 Lighthouse Bay is a Great Dive Site for Beginners
This dive site is fantastic for new divers as it is relatively shallow. You will also find some excellent spots for snorkelling in roped off areas closer to the shoreline.
You can average a maximum depth of around 12-14 metres, so it is great for training dives and relaxed fun dives.
As it is fairly sheltered, the conditions are quite good for most of the year. It often has good visibility and little to no current.
That being said, we do tend to avoid the eastern side of the island during our monsoon season. This will take place usually around the end of October. At this point we usually stick to the western side of the island.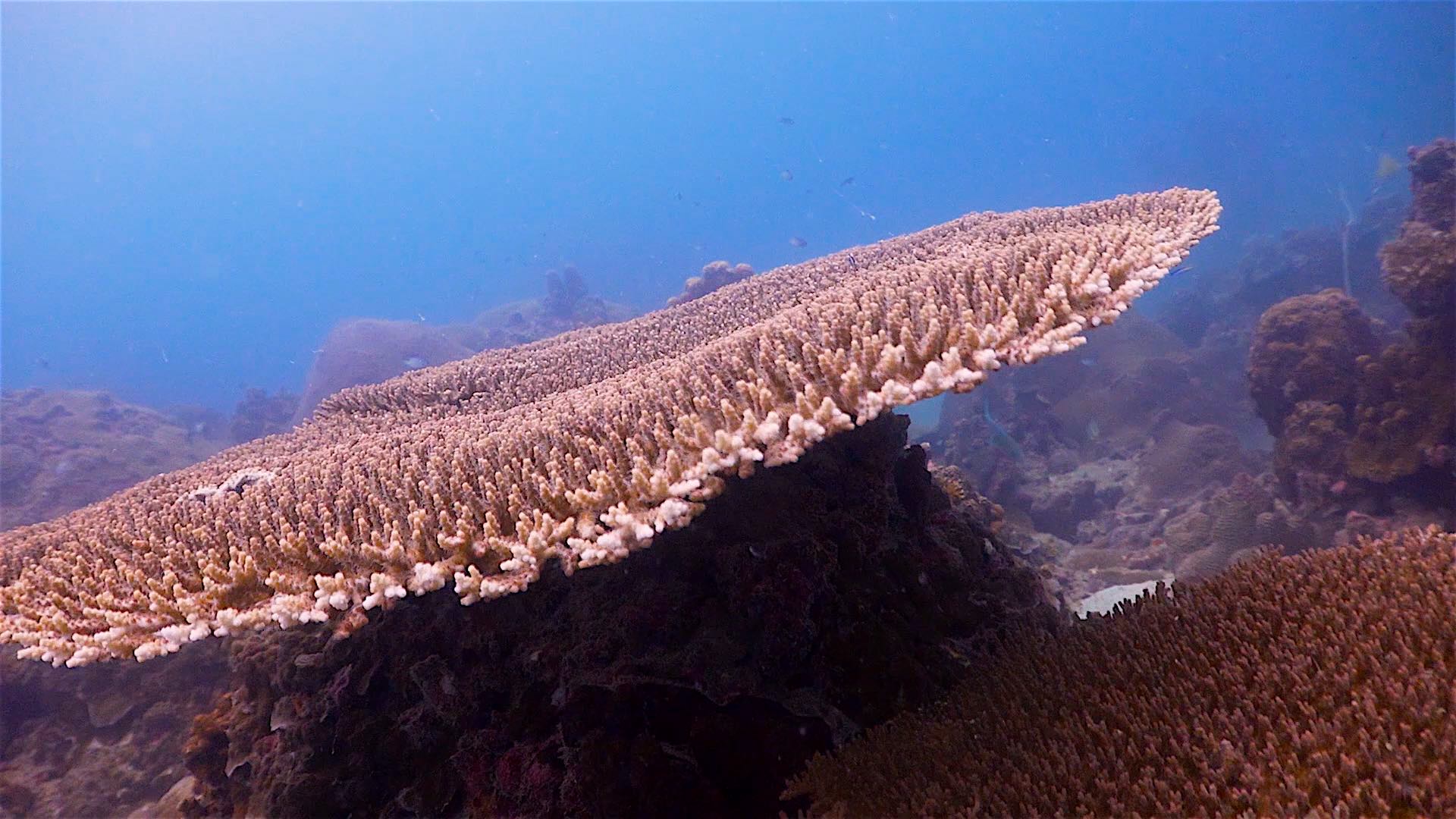 Scuba Diving at Lighthouse Bay
Lighthouse Bay offers pristine corals and an abundance of marine life. As you explore the reef, make sure to peek inside the barrel sponges and table coral to see its many residents.
You will also notice plenty of anemones resting on large rocks with sheltering pink anemone fish.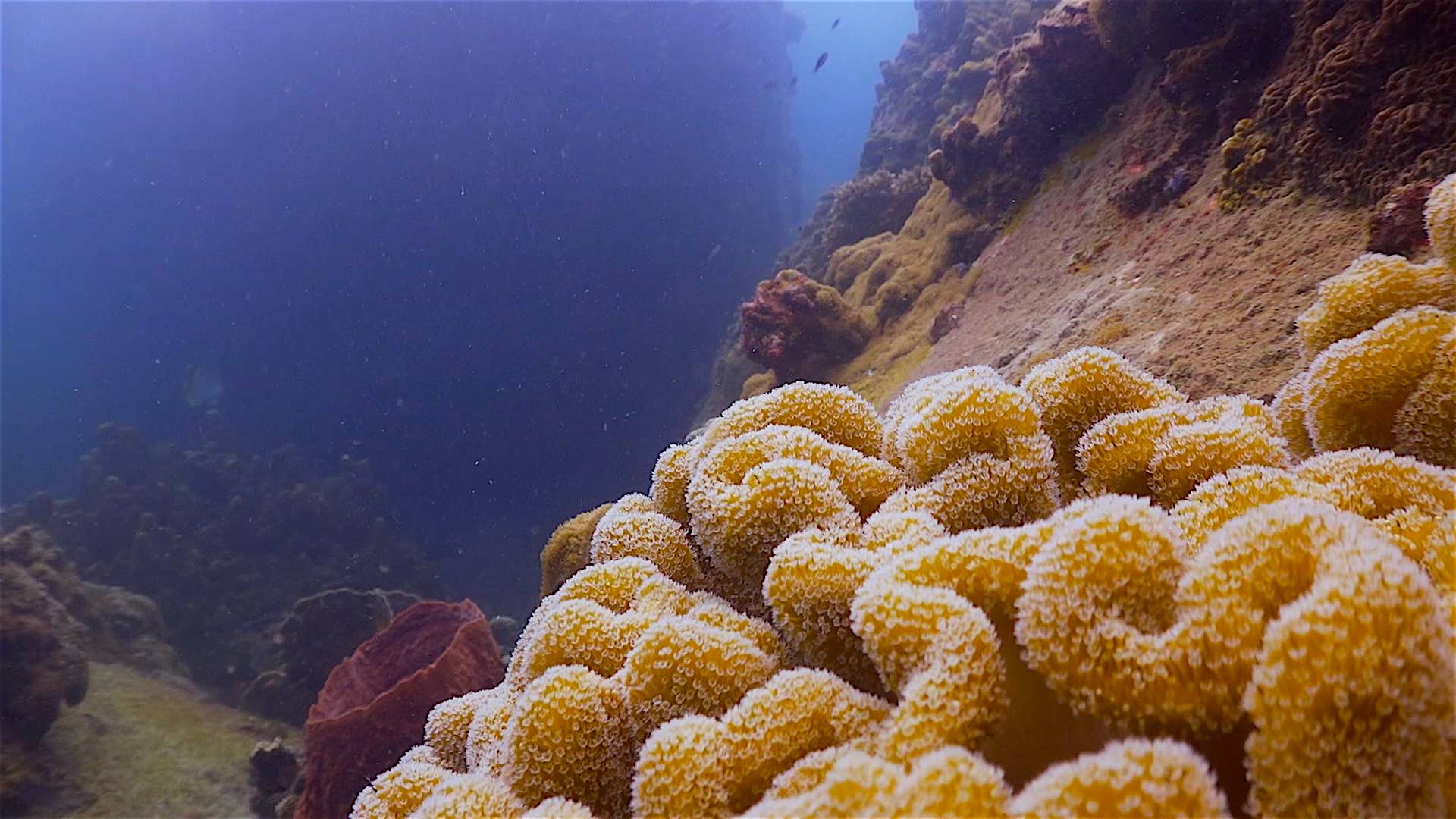 Marine Diversity
On a beautiful sunny day you will feel as though you are swimming in an aquarium. The water lights up with colour from Christmas tree worms and Rainbow coloured parrotfish.
If you are lucky you may even see a school of yellow tail Barracuda swimming along the tops of the corals.
Snorkel at Lighthouse Bay
Enjoy a day in the sun with this relaxing slice of paradise. Whether you are under water or on the surface, this is not a location to miss.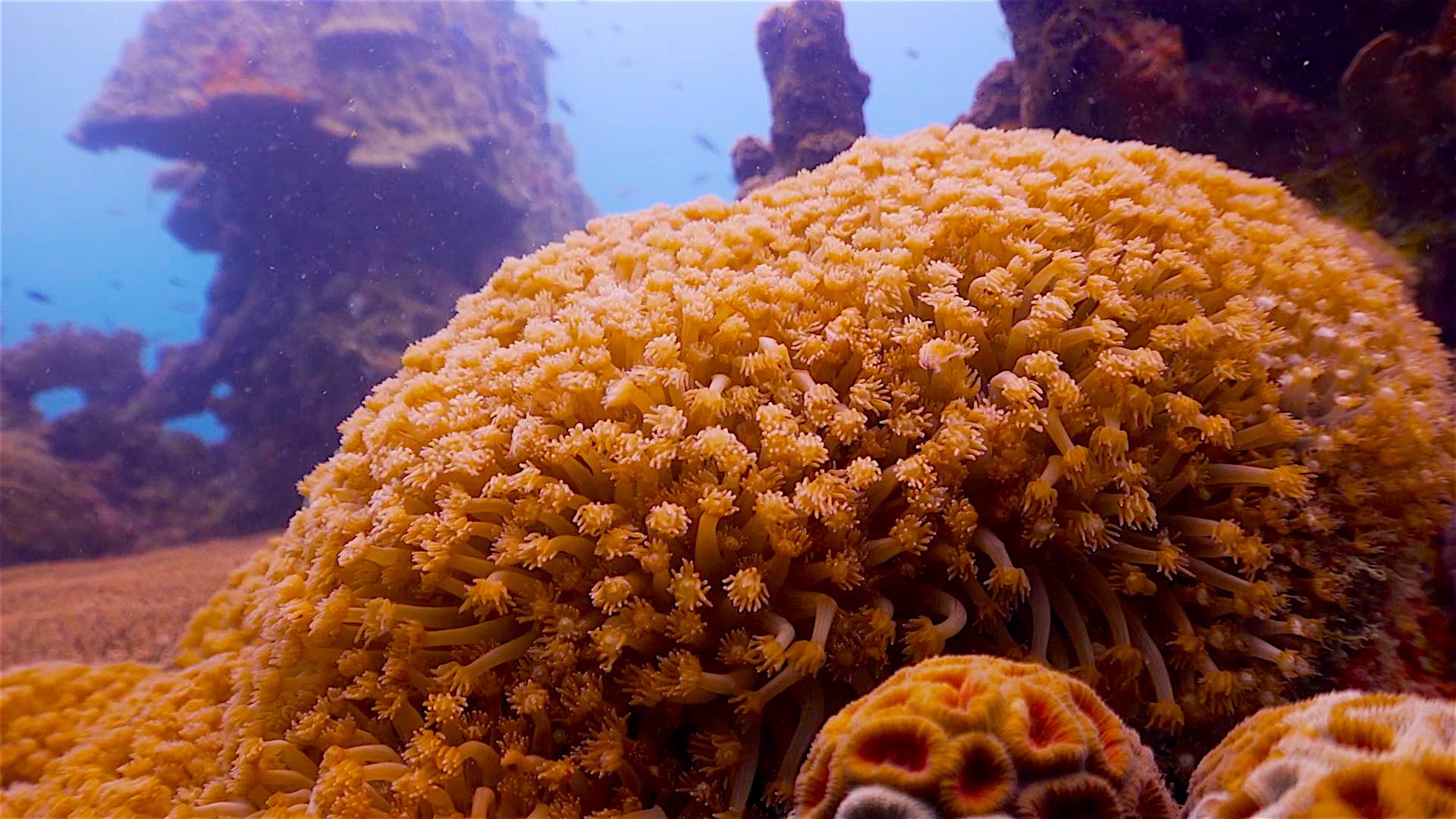 What you can see at Lighthouse bay
A beautiful location with steep, lush jungle around the bay, the dive site itself showcases an array of marine life. Butterfly Fish, Angel Fish, long fin bannerfish, Anemone fish, Red breasted wrasse, Parrot fish, Blue Spotted stingray, Titan Triggerfish and much more.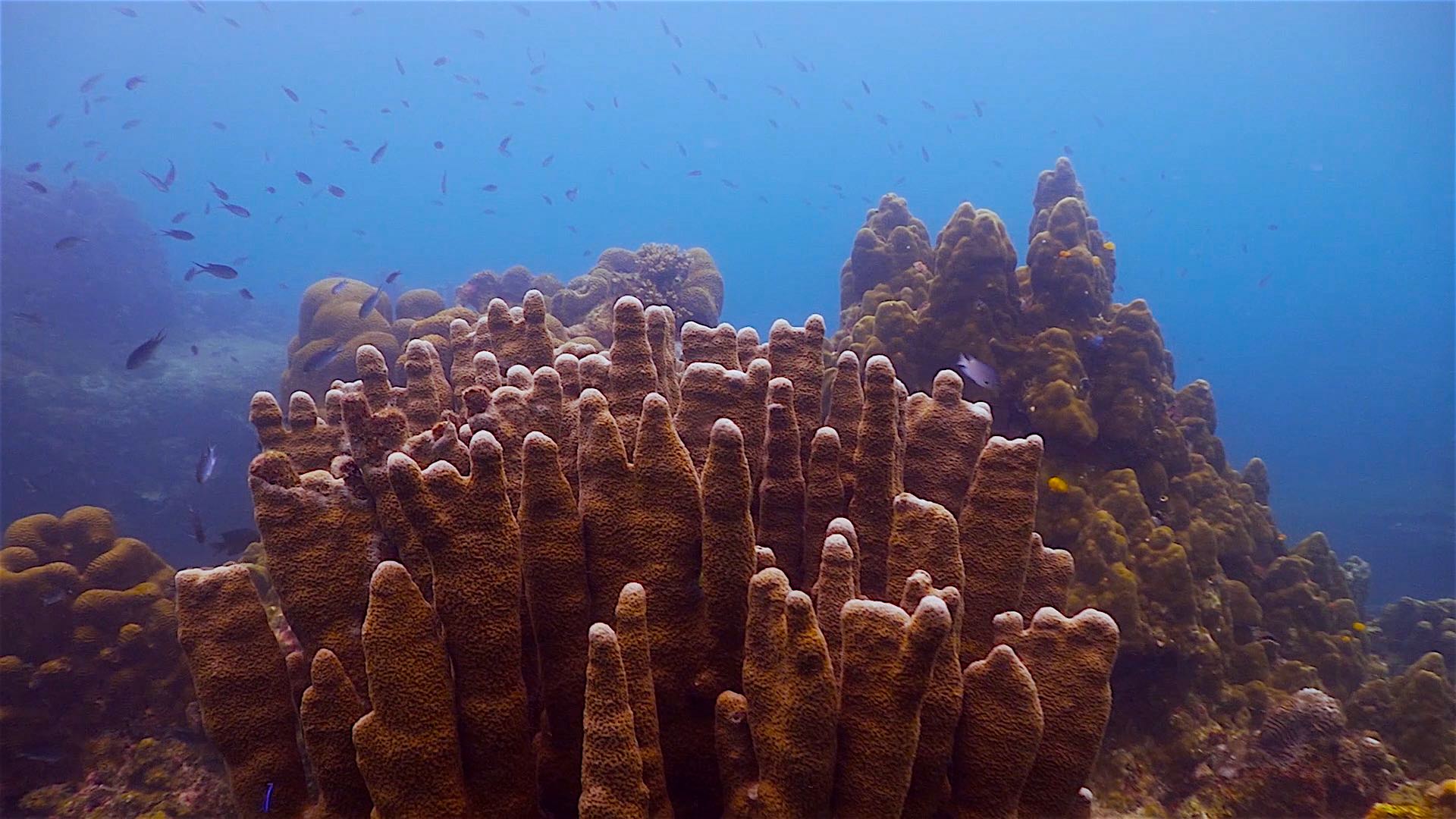 Our dive site rating
This dive site is suitable for all levels of training. It is great for snorkelers and uncertified divers engaging in a Discover Scuba Diving experience.
It is also great for new divers who are in training or wish to fun dive. If you are a photographer this is definitely a dive site location for you.