Baia Burger Restaurant on Koh Tao
Baia Burger Concept is a 'one of a kind' burger restaurant that delivers top quality products, diverse gourmet hamburgers and outstanding service.
Located just off Sairee Beach, Baia Burger Concept is a small and intimate space with a modern and trendy atmosphere.
The aesthetics are that of a restaurant you would find in North America and the delicious menu reflects the same western flavour.
Vegetarian Menu at Baia Burger Koh Tao
With many vegetarian options to choose from, the menu at Baia Burger can cater to all types of foodies.
From the Beef and Bacon Mac n' Cheese, to the Cookie's & Cream Milkshake, Baia Burger Concept guarantees to deliver a unique western dining experience on Koh Tao.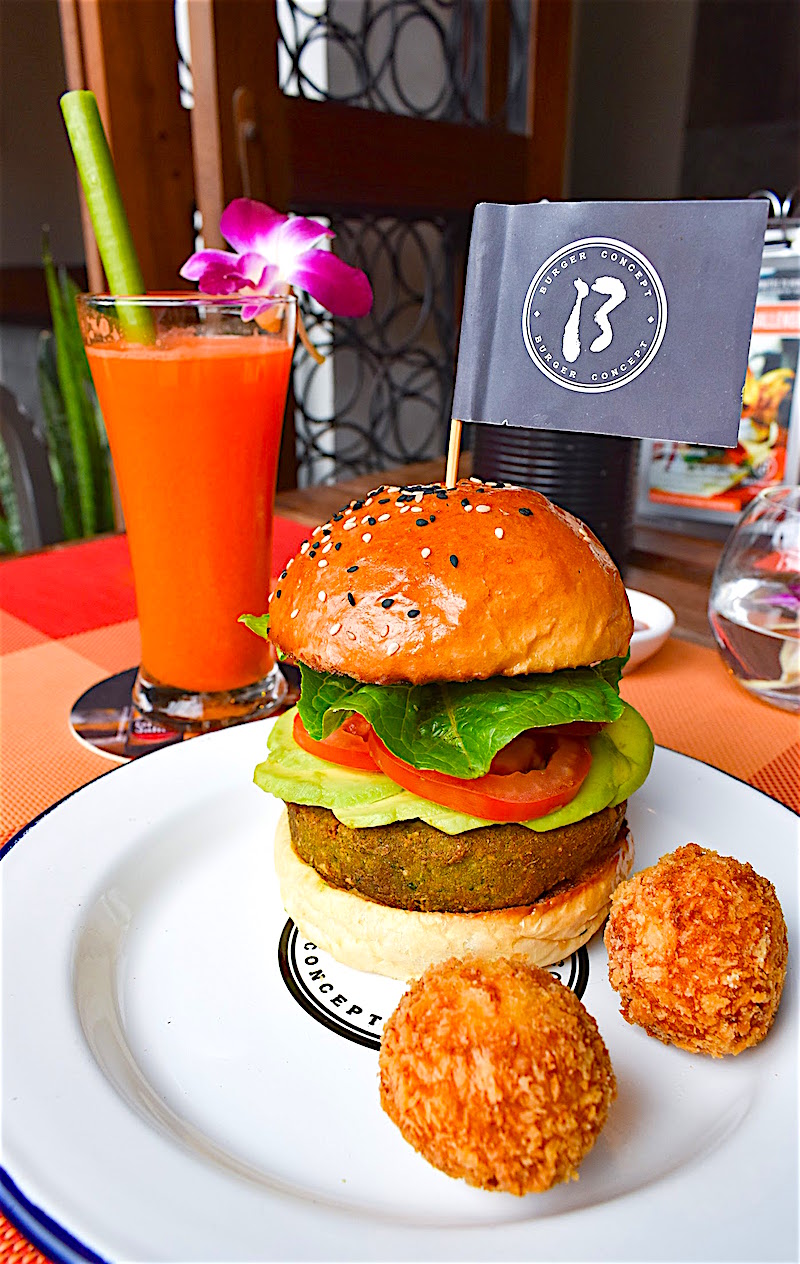 Baia Burger Koh Tao Specials Menu
The popular lunch set allows you to choose your favourite burger and a side, served with a mint ice tea for only 198baht.
This is incredible value and a must for all those travellers whose budget may not extend to visiting this unique place and trying one of their delicious signature burgers during peak hours.
Specials Menu
Baia Burger also has a '90 minutes after your dive' offer –  a free beer or glass of wine with any burger purchased between 17.30-19.00.
The Beef & Avocado burger is their signature dish, part of their 'healthy burgers' section on their menu.
The signature dish is popular with the local & ex pat community who live an active and healthy lifestyle on Koh Tao.
The burger tends to reflect this with a delicious fresh avocado guacamole and rocket arugula lettuce.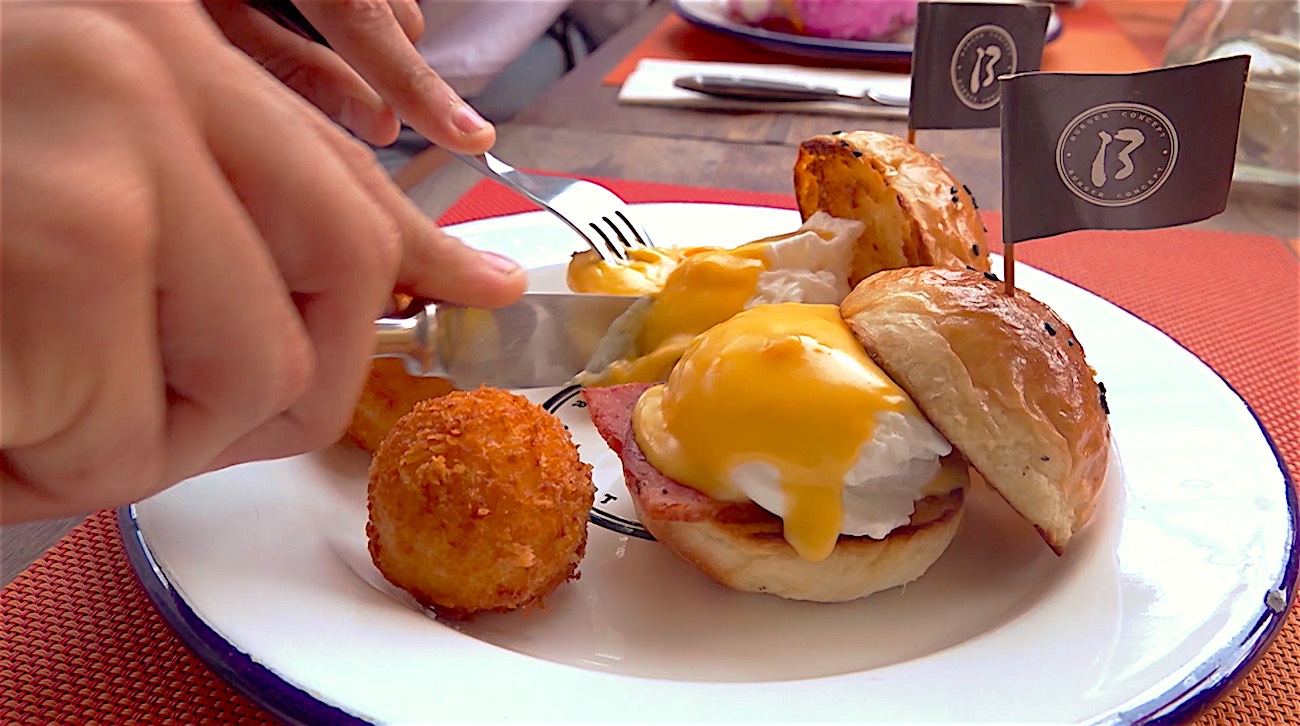 Popular Breakfast Menu at Baia Burger Koh Tao
And it's not just all about delicious burgers. Baia Burger breakfast menu is outstanding, varied and very tasty. Their stand out breakfast dish is their homemade yoghurt.
It's a perfect dish made with love and a healthy way to wake up and served with Granola, mixed fresh fruit and berries.
They also offer several different pancakes, an amazing Eggs Benedict and of course, a breakfast burger.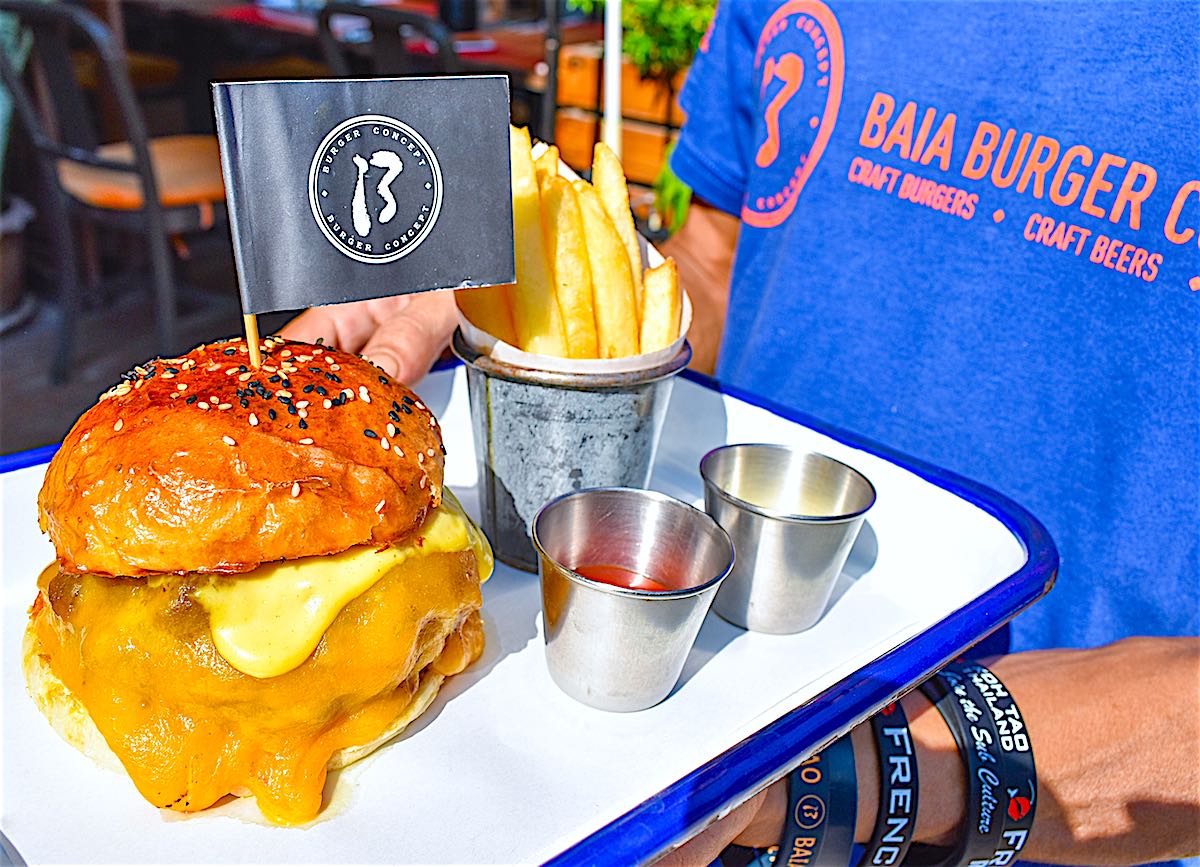 Baia Burger Koh Tao Drinks Menu
The Baia Burger Concept drinks menu offers something for every visitor, every mood and at all times of the day.
The popular drinks menu includes fantastic crafted cold pressed juices that are raw and packed with vitamins, antioxidants and there is a nice variety of American style milkshakes to choose from.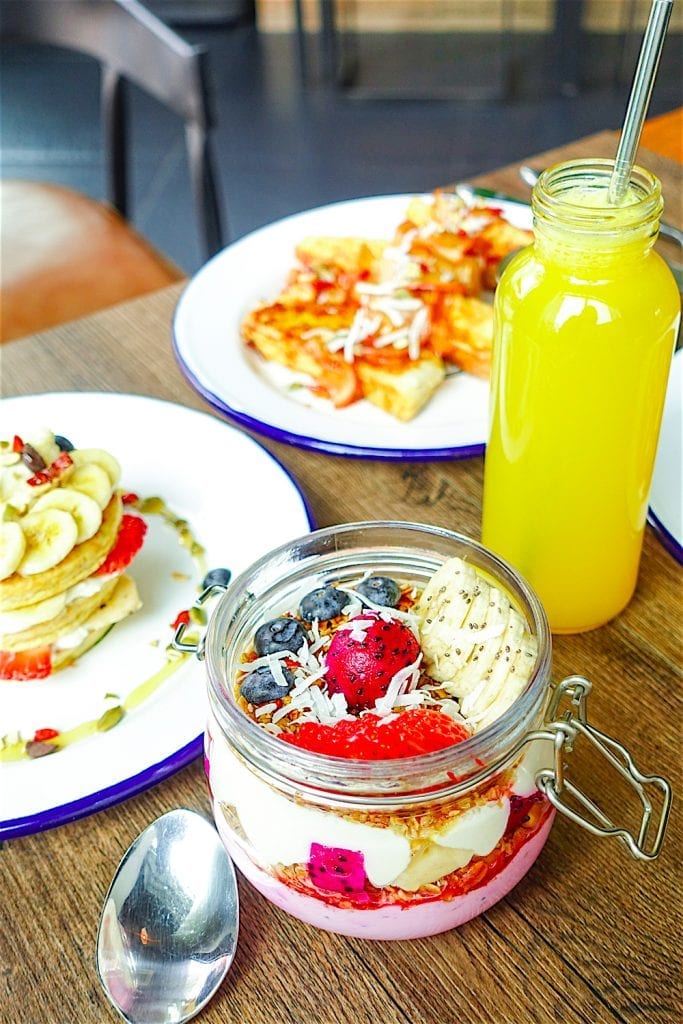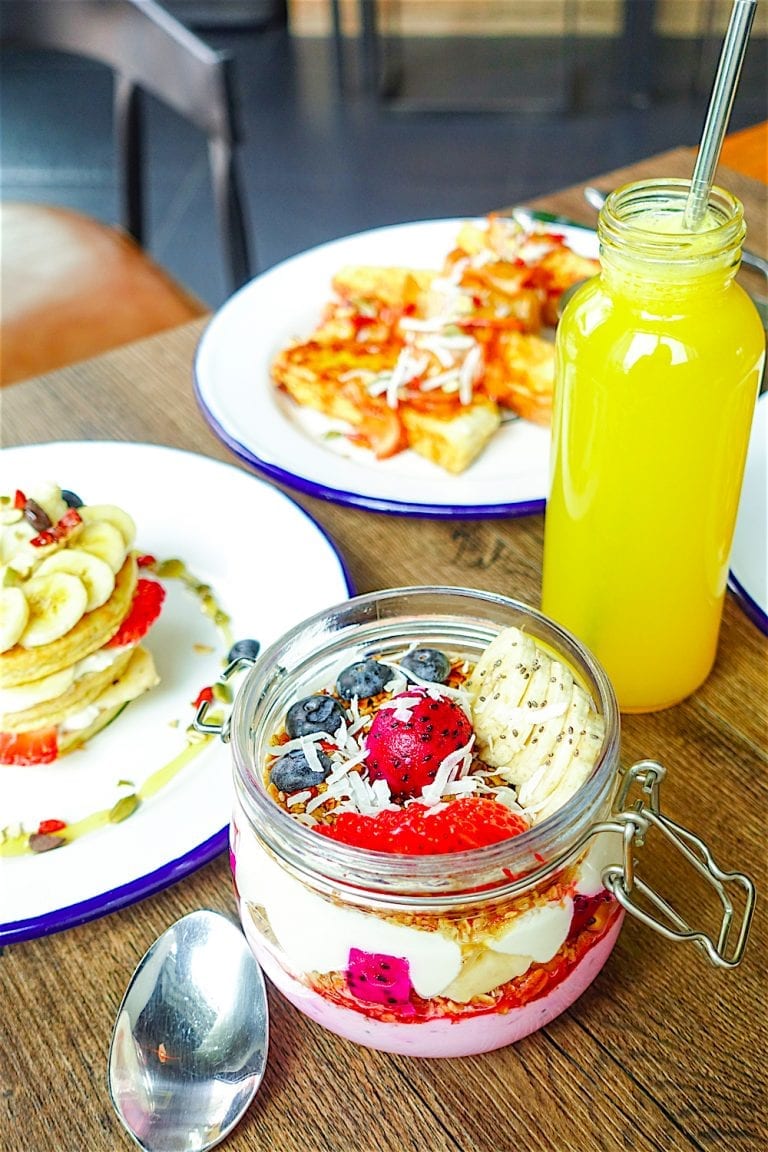 They have cold beer on draft, a selection of craft beer and ciders, several lovely wines and an extensive cocktail menu.
Possibly their most popular drink is their Koh Tao Sunset, which they describe as the closest to home and their signature cocktail.
Opening Hours for Baia Burger Concept in Sairee Koh Tao
Baia Burger Concept daily opening hours are 7am – 11pm and they also offer a delivery service.
As an eco friendly business, they provide packaging and cutlery that is all environmentally friendly. Baia Burger also operate a strict no plastic straw policy.
Eco Friendly
If amazing burgers are your favourite, then you shouldn't miss this opportunity to visit arguably the best burger venue on Koh Tao. You certainly won't be disappointed.
Baia Burger offers a quality dining experience and is open early until late to accommodate customers at all times of the day. See you down there!