How to get to Tao Thong Beach on Koh Tao
Tao Thong beach is actually made up of two beaches either side of Cape Je Ta Kang and is situated on the south west coast of Koh Tao, just south of Sai Nuan beach and banana rock bar.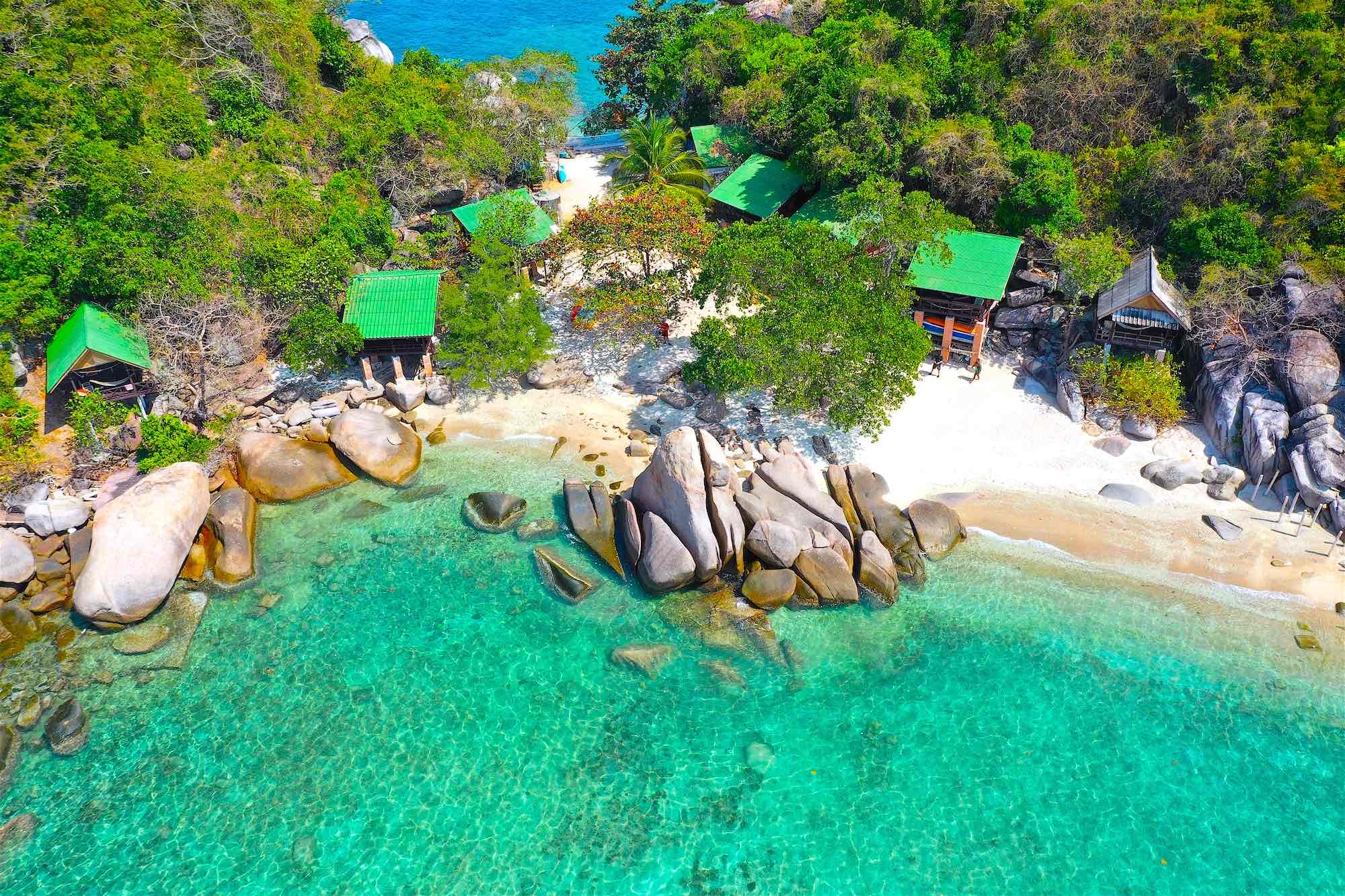 Small Cove
On the north side of the Cape there is a small cove that is relatively secluded, which makes it a great place if you are looking for somewhere to get away from it all and relax.
You can reach Tao Thong on foot from Mae Haad by walking the coastal path through the resorts and jungle or you can reach it by scooter over the mountain.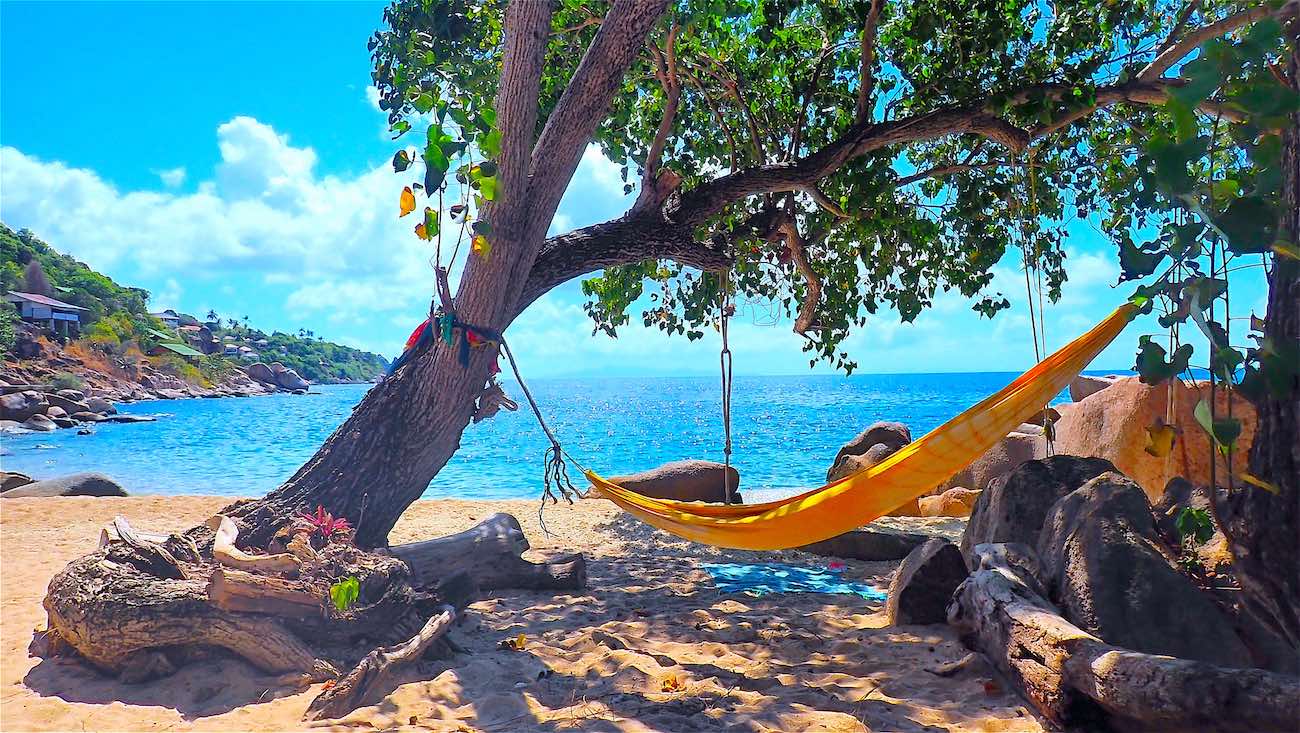 Coastal Trail to Tao Thong Beach Koh Tao
You should allow 1 hour if walking from Mae Haad as you will stop along the route to take photographs of the panoramic sea views.
By scooter over the mountain, it will take approximately 15 minutes to reach Tao Thong, however, the new concrete road is very steep in places so beginner riders should be extra cautious.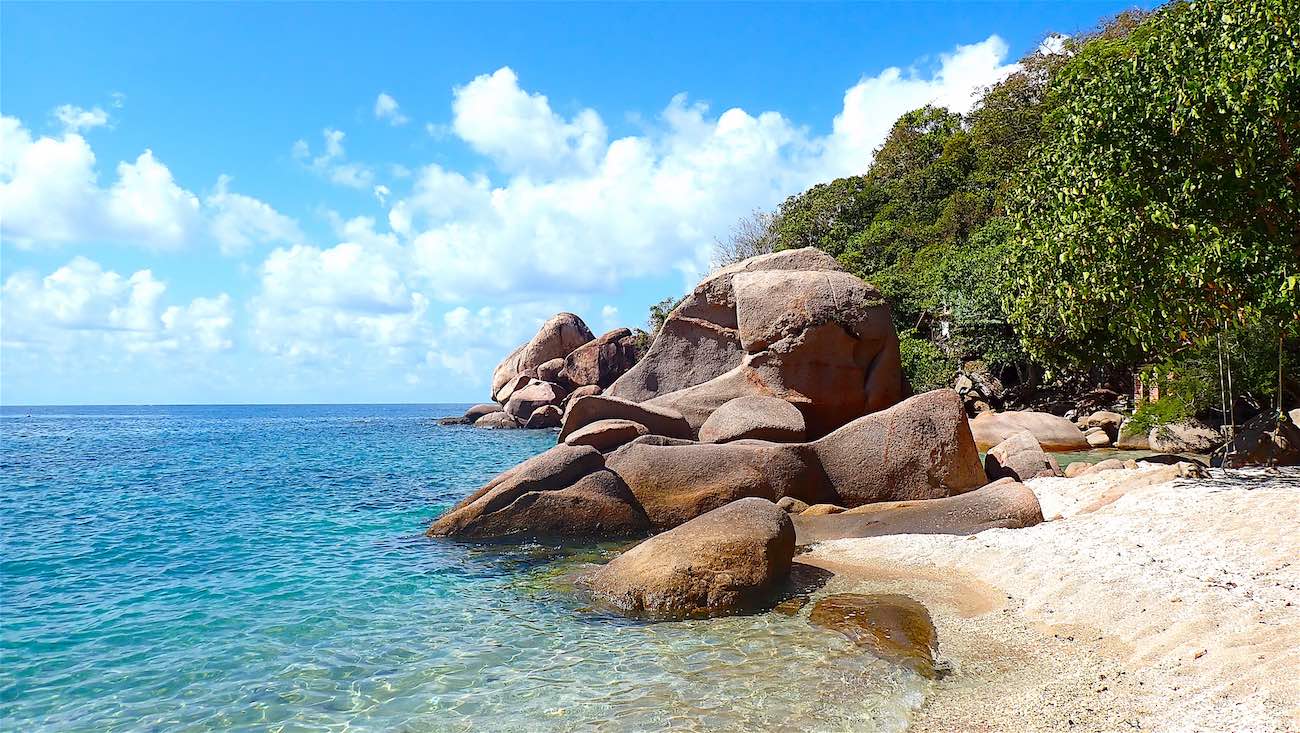 Follow the Signs
If you do choose to walk to Tao Thong, you need to follow the signposted coastal path between Mae Haad and Sai Nuan.
Beginning at Charm Churee Villa, you will also pass Jansom Bay before reaching Sai Nuan beach and Banana Rock bar, before a short detour up and down the hill to Tao Thong Villa's and the beach areas.
After Sai Nuan beach you can walk up the concrete road, turn right and then walk down the steep concrete steps to reach Cape Je Ta Kang.
At Banana Rock bar there are cafes you can get refreshments at and there are signposts from there to Tao Thong Villas 1 & 2.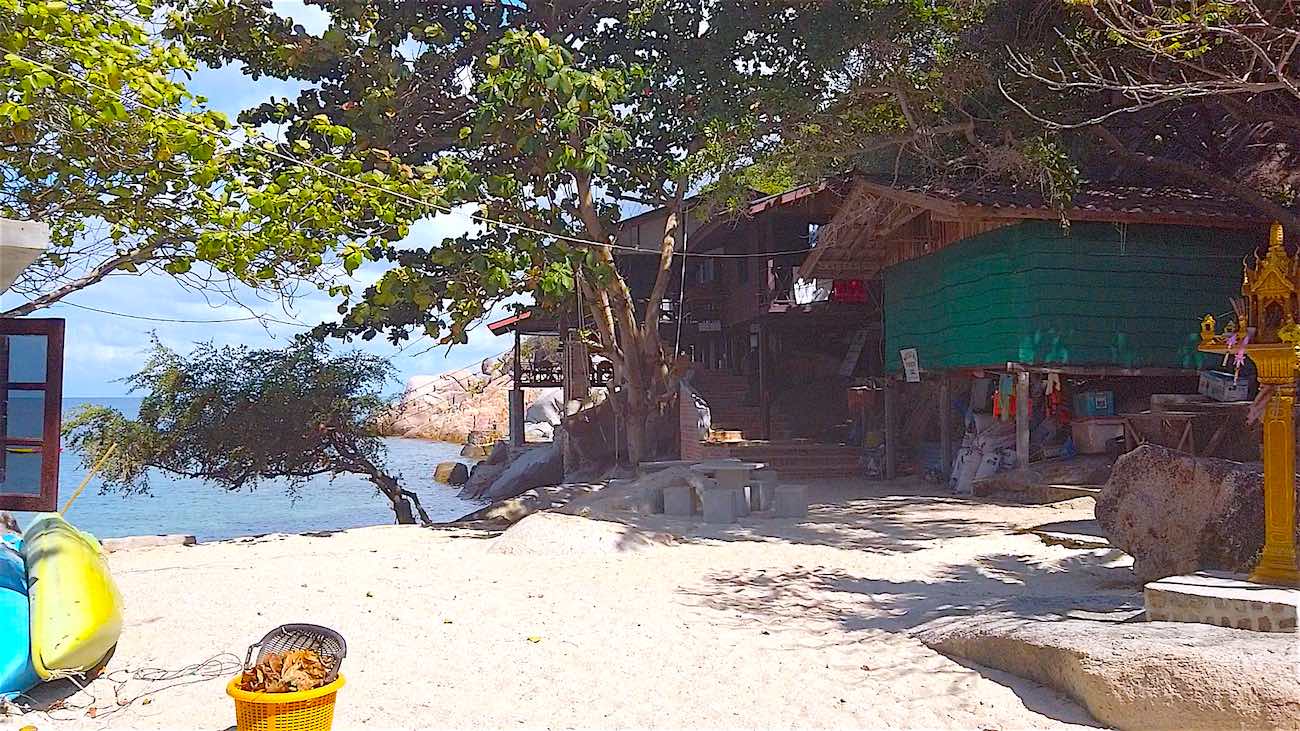 Snorkeling & Swimming at Tao Thong Beach
Both of the beaches are relatively small, however, the snorkeling off the beach is very good and the water is crystal clear.
There are a lot of large granite rock boulders around the beach and a few trees, which offer shade and also have a hammock you can relax on.
Just set back off the beach you will find Tao Thong Villa 2, which is a family run resort offering basic bungalows.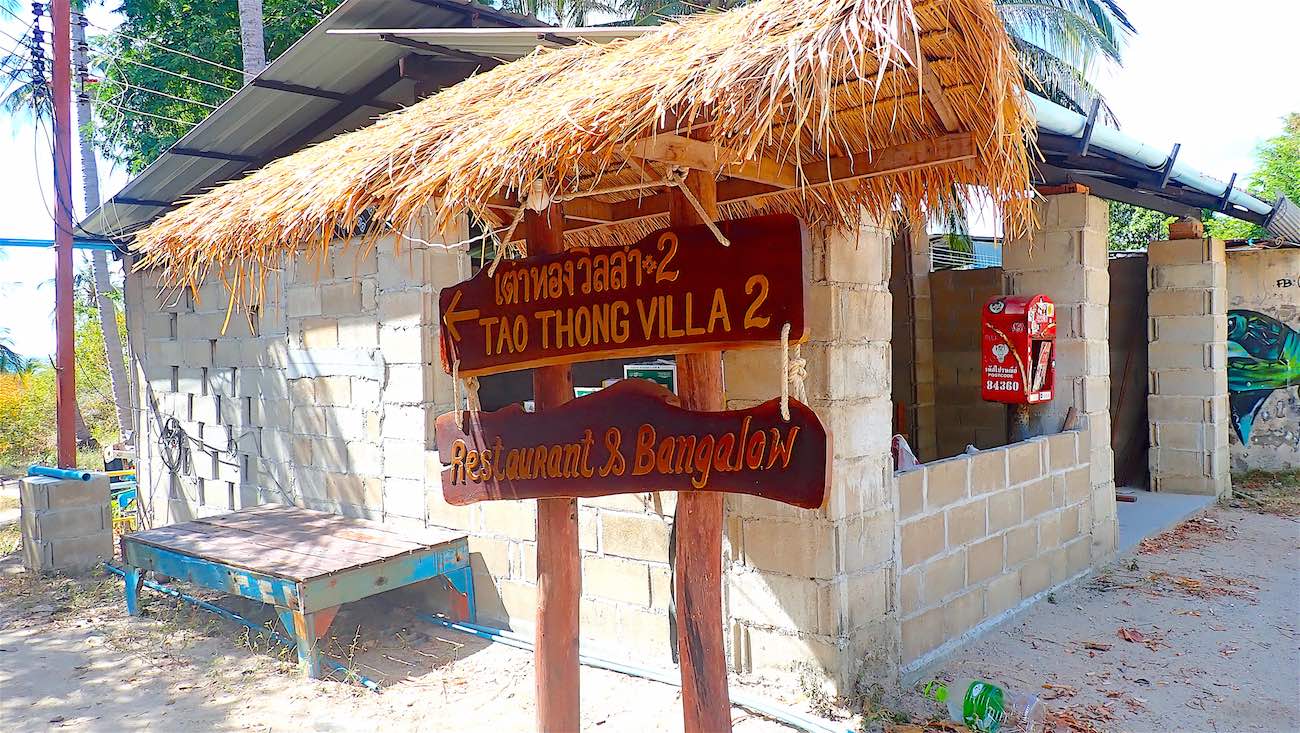 Restaurant & Cafe
There is a restaurant available that offers simple and tasty local cuisine, however, if you plan to eat after 9pm you will need to ride a scooter or get a taxi into the villages of Chalok or Mae Haad.
Tao Thong beach is a perfect location to sit and watch the sunset or you can walk up to Sai Nuan viewpoint, which offers a better vantage point from a higher altitude.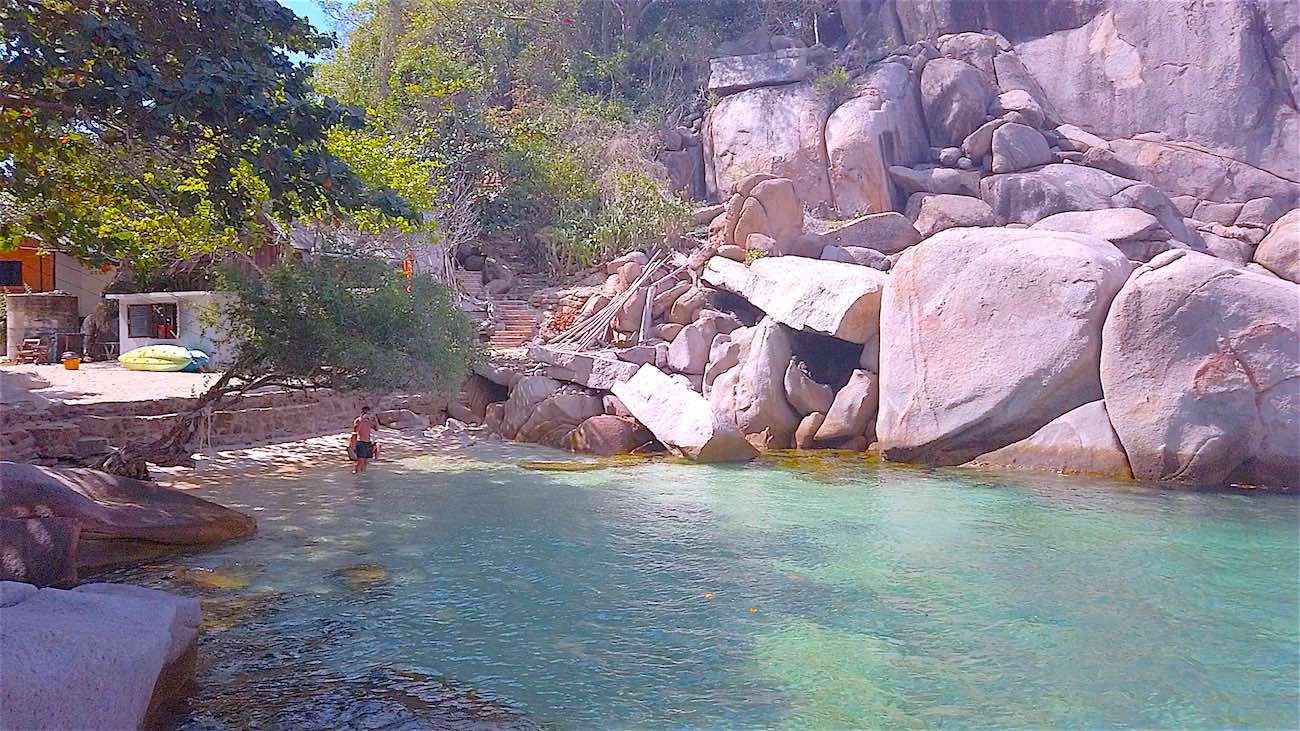 Explore the South West Coast of Koh Tao from Tao Thong
Tao Thong is popular with visitors as it allows you to explore the south west coast from Mae Haad all the way down to the southerly Cape past Pinnacle resort.
It offers solitude by day, peace and quiet and you are only ever a 15 minute scooter ride away from the main villages of Chalok Baan Kao, Mae Haad or the nightlife of Sairee beach.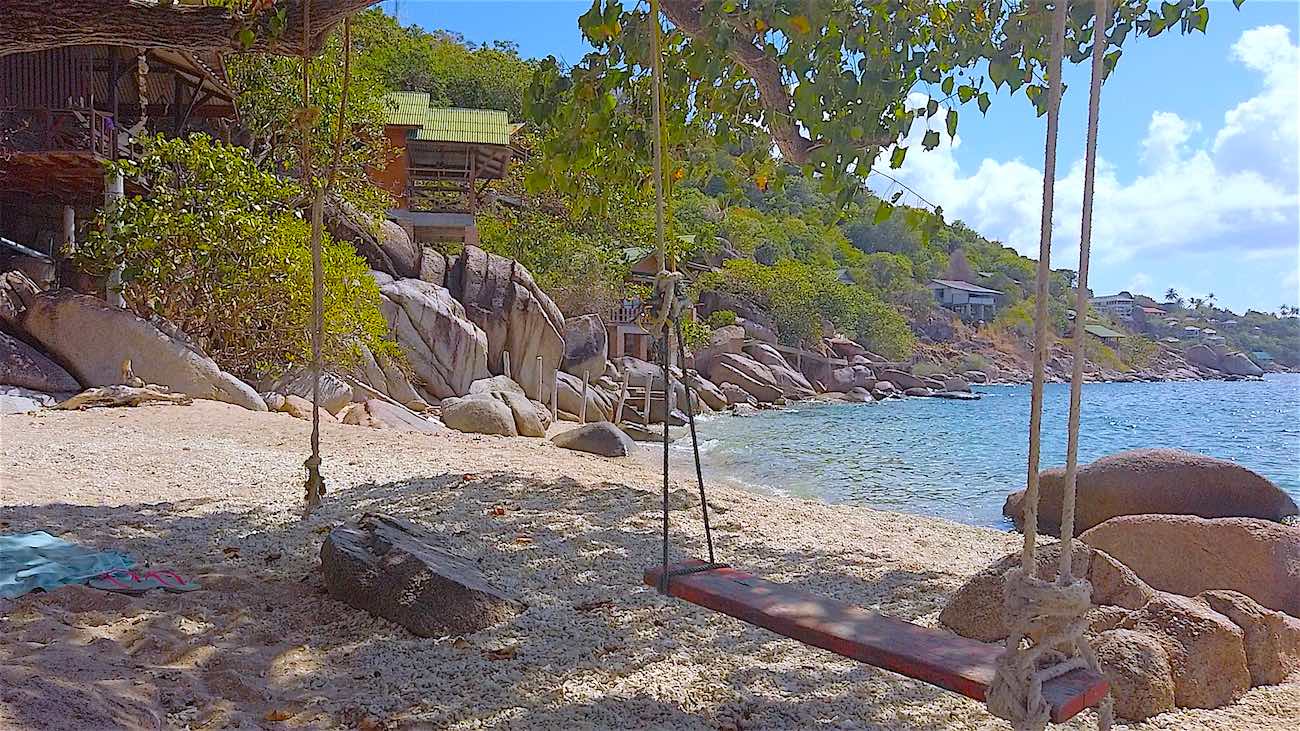 Accommodation Bungalows at Tao Thong Beach
There are detached bungalows available set back off the beaches that provide you with a degree of independence and the sound of the sea.
Access to Tao Thong is now easy with the new concrete road that winds over the mountain, so you can get the most out of living close to the nature that Koh Tao offers and be close to the main villages. It is a great place to stay.