A Guide to Mango Bay on Koh Tao
Snorkeling, diving, swimming, relaxing…this dive site has it all. Mango Bay is located on the north side of the island of Koh Tao and tucked in along the picturesque coastline in a wide sweeping bay.
Surrounded by lush vegetation and gorgeous turquoise water, Mango Bay offers a tranquil escape from reality.
Explore the coral reef at Mango Bay
While exploring Mango Bay, you will notice that there is a large amount of sand surrounded by coral reefs on either side. This makes it an ideal site for training dives.
You can access pool like conditions closer to the beach and gradually move outwards to obtain some depth.
An average depth for this dive site would range from about 6-12 metres and the visibility is quite good for most of the year.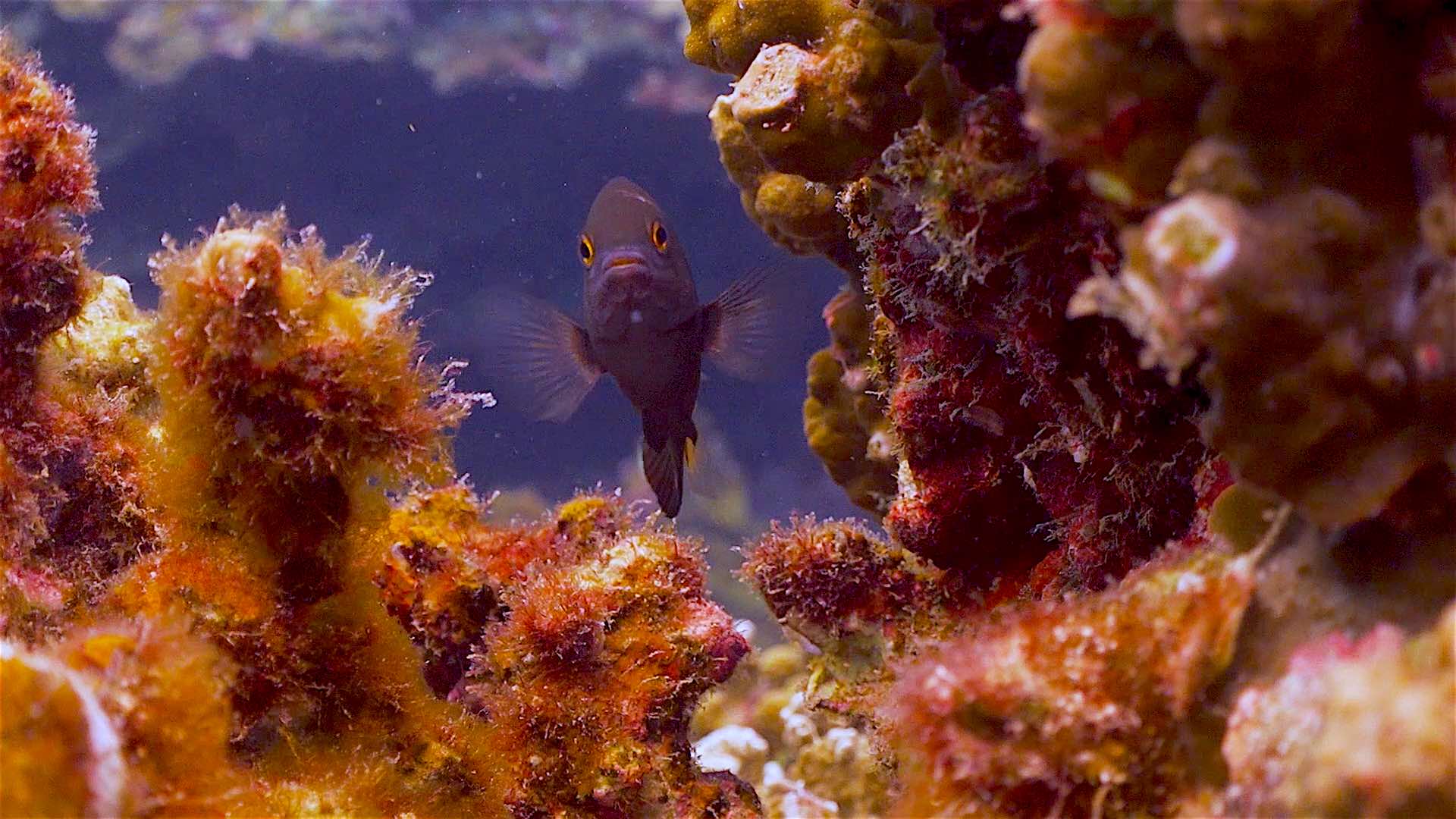 Popular for diving & snorkeling
It is a popular location for new scuba divers to complete skill training and a relaxing spot to fun dive.
You can either explore the east or west side of the bay. Both sides offer an abundance of corals and marine life.
More experienced divers can choose to be dropped off along the West side and swim along the coastline into the bay.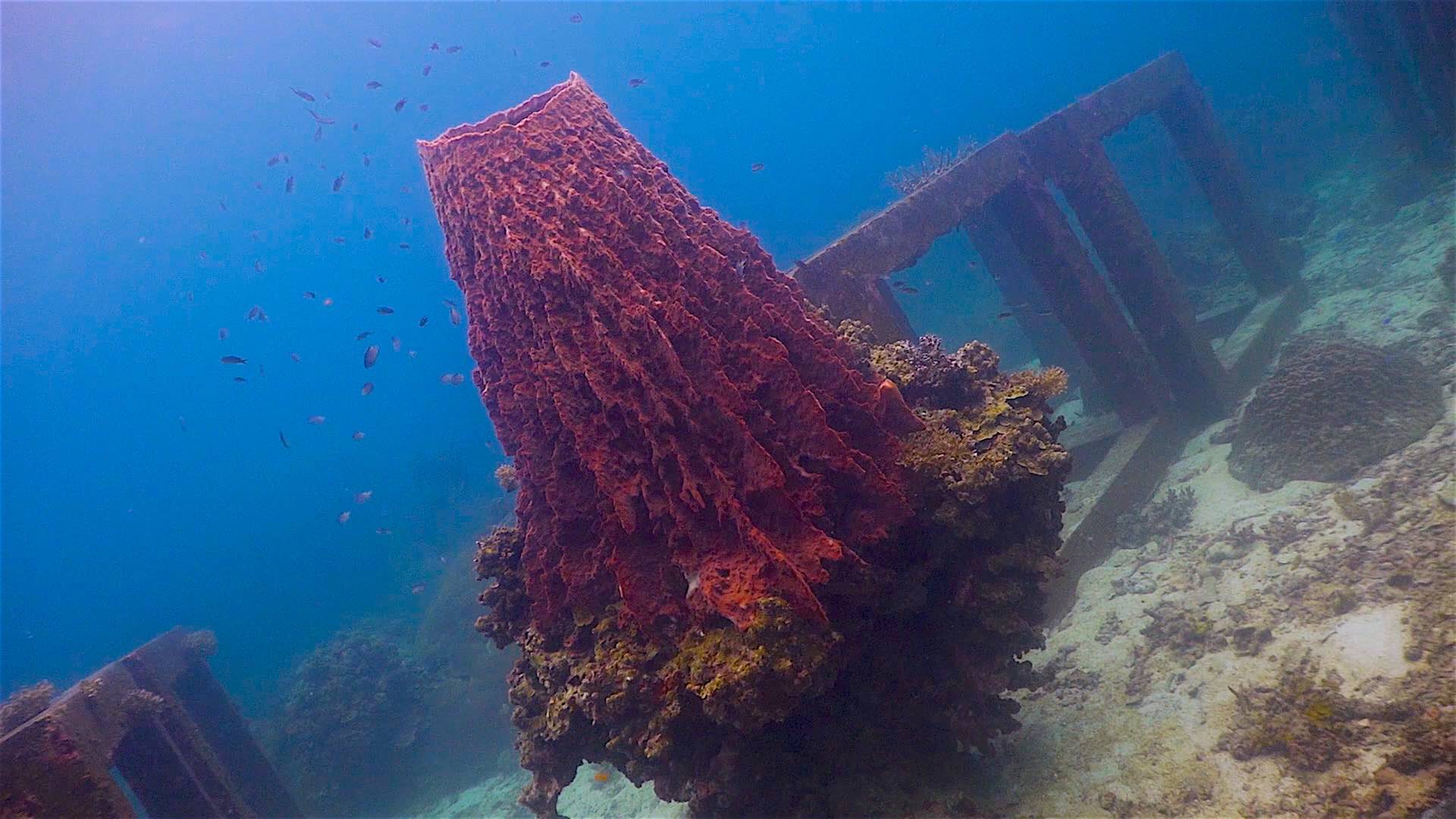 Snorkeling at Mango Bay
No need to worry about navigating as you can simply follow the coral infused boulders that run along the shoreline. Take your time as you enjoy a relaxing surface or underwater swim in crystal clear waters and white sand.
The East side of the bay is covered in coral gardens and at times it seems as though the reef could go on forever. If you are patient you may even come across a school of Yellowtail Barracuda. There is also a roped off area perfect for snorkelers.
Don't forget to take a look in the sand as well. You can find plenty of things hiding from the naked eye.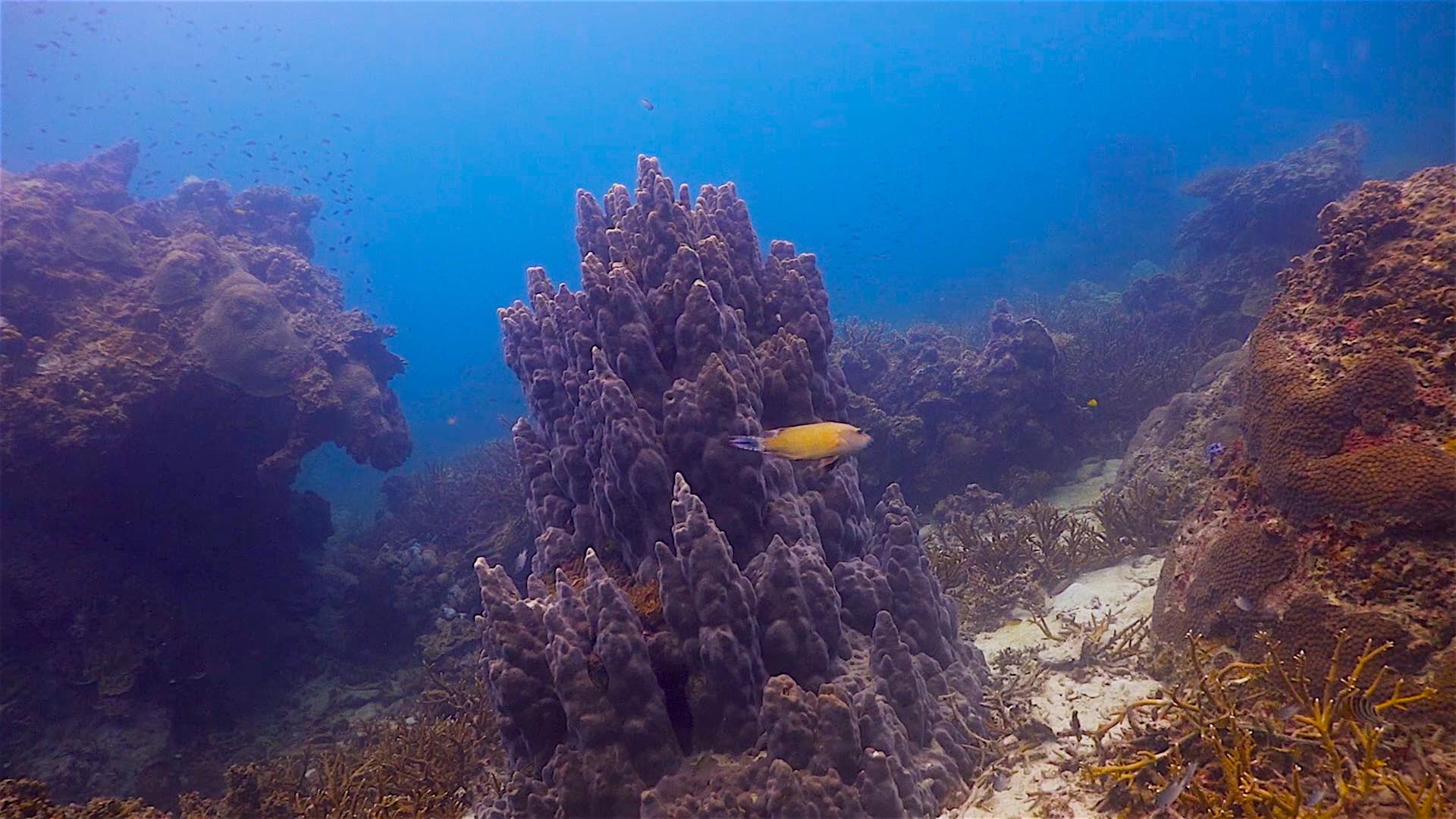 What you can see at Mango bay
Surrounded by lush, green tropical jungle with a golden sandy beach on the shoreline, the dive site itself provides a menagerie of marine diversity.
You can start by finding Mushroom corals, Giant barrel sponges, Giant clams, Yellowtail barracuda, Jenkins Whiprays, Butterfly Fish, Angel Fish, longfin bannerfish, Anemone fish, Red breasted wrasse, Parrot fish, Blue Spotted stingray, Titan Triggerfish and much more.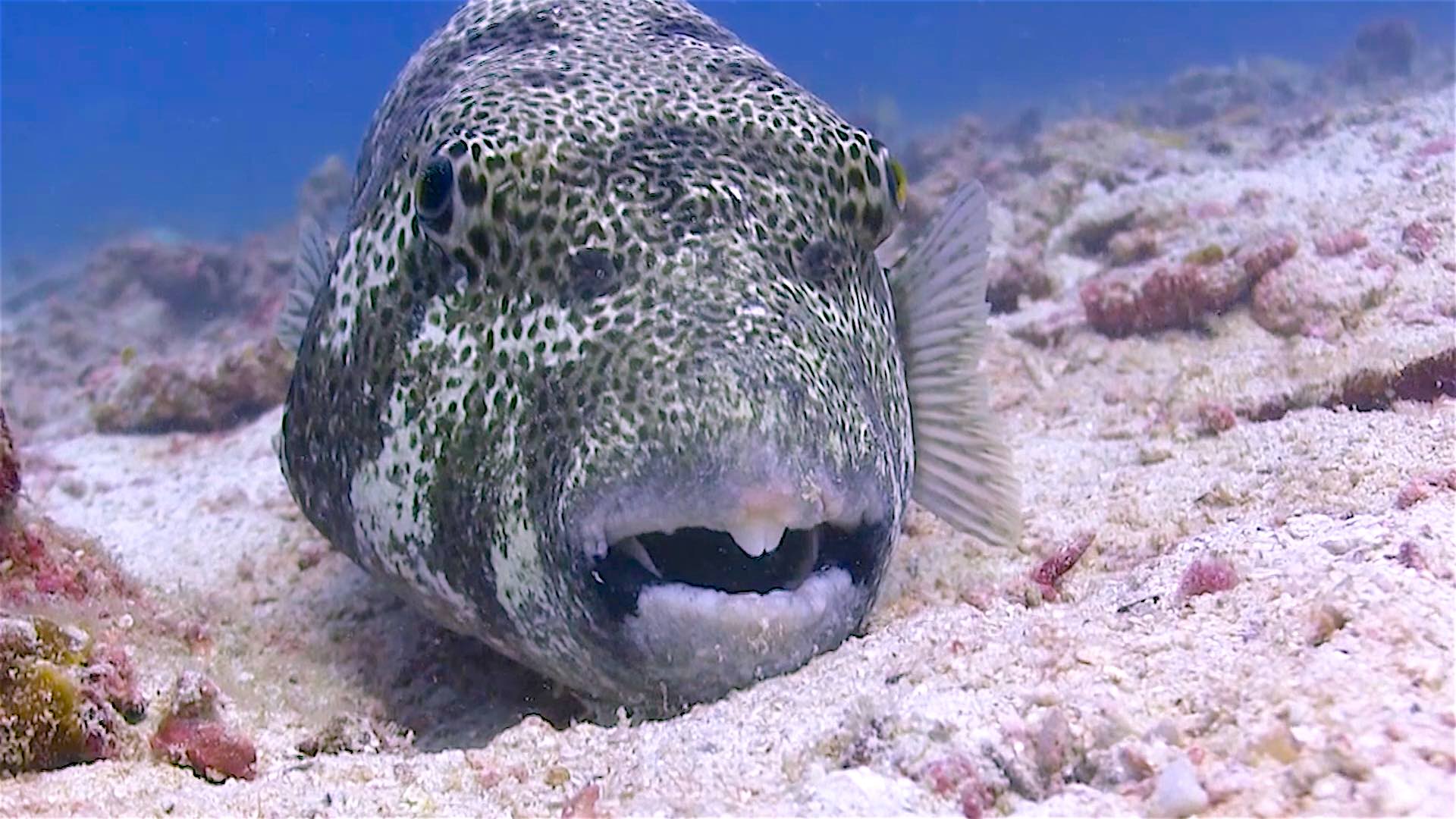 Our dive site rating for Mango Bay
This dive site is suitable for all levels of training. It is great for snorkelers and uncertified divers engaging in a Discover Scuba Diving experience.
It is also great for new divers who are in training or who wish to go fun diving and explore the coral and marine diversity in a safe environment.