Open Water Diving Course on Koh Tao
Completing the Open Water course will give you a license to dive anywhere in the world, down to a maximum depth of 18metres with a buddy.
With over three quarters of a million people completing an entry level scuba diving course each year globally, the Open Water course is the most popular scuba diving course in the world!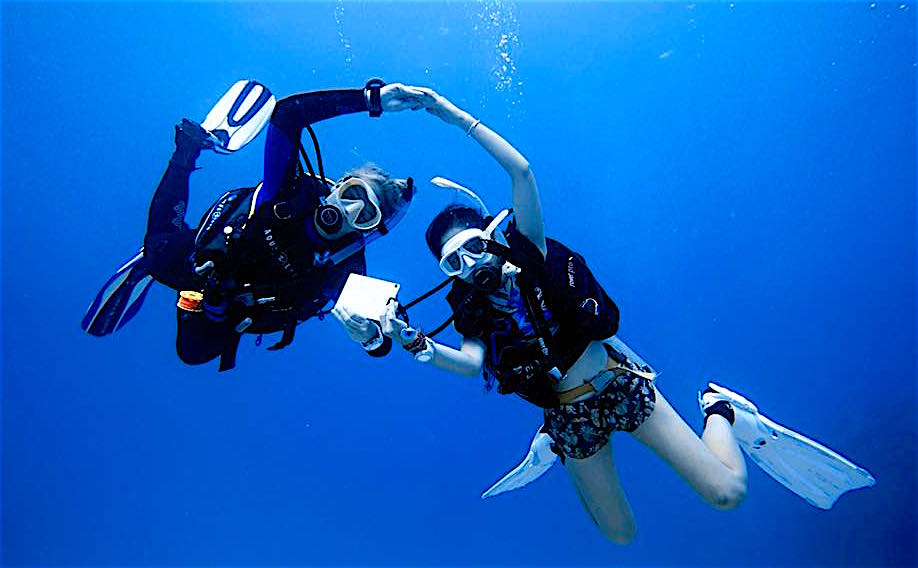 What the Age Limits are of the Open Water course
The Open Water course has a prerequisite age of 10 years old, although 10-14-year-old divers will earn the "Junior" Open Water certification.
Although a diving Instructor can teach up to 8 students in one group, look for training conducted in smaller groups to ensure maximum attention.
Group Ratios
A group size of 4:1 ratio is ideal to ensure you have the opportunity to progress at a pace that is comfortable for you.
This gives the instructor ample opportunity to build your confidence to the necessary requirements to complete the certification.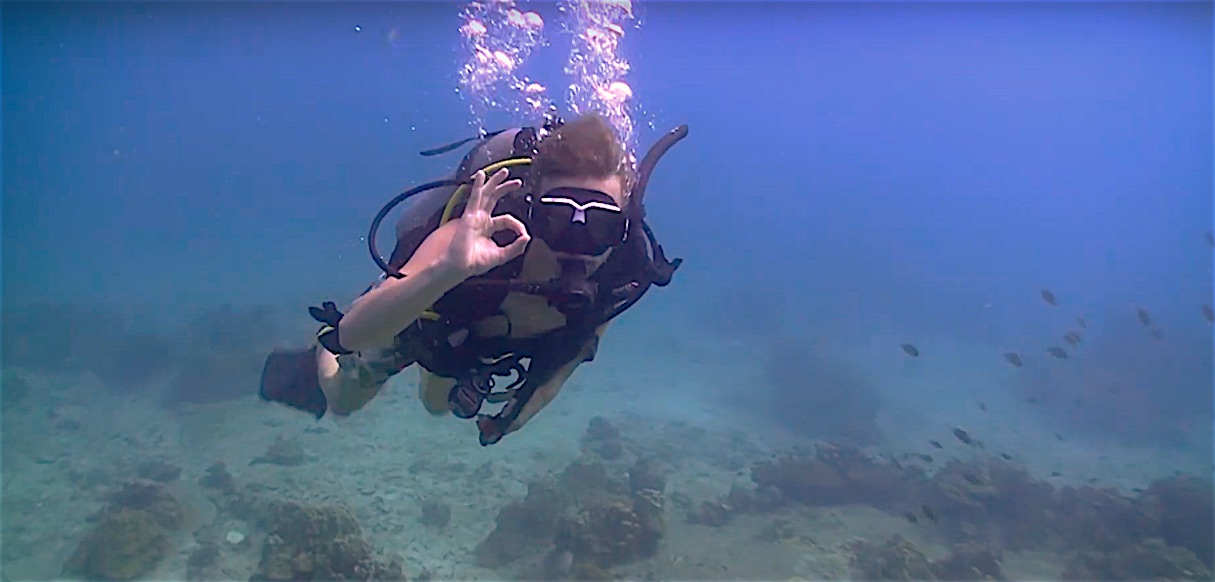 Course Schedule for Open Water Diving on Koh Tao
Knowledge Development
Confined Water training
Open Water training (4 Open Water dives)
The course is usually scheduled over 3 – 4 days. Below is a example schedule that many Koh Tao dive centres follow.
Day 1 (PM)   Introduction – Knowledge Development
Day 2 (AM)   Confined Water Training
Lunch
Day 2 (PM)   Confined Water Training
Swim Test
Day 3 (AM)  Knowledge Development
Final Exam
Lunch
Day 3 (PM)   2 Open Water Dives (12m maximum)
Day 4 (AM)   2 Open Water Dives (18m maximum)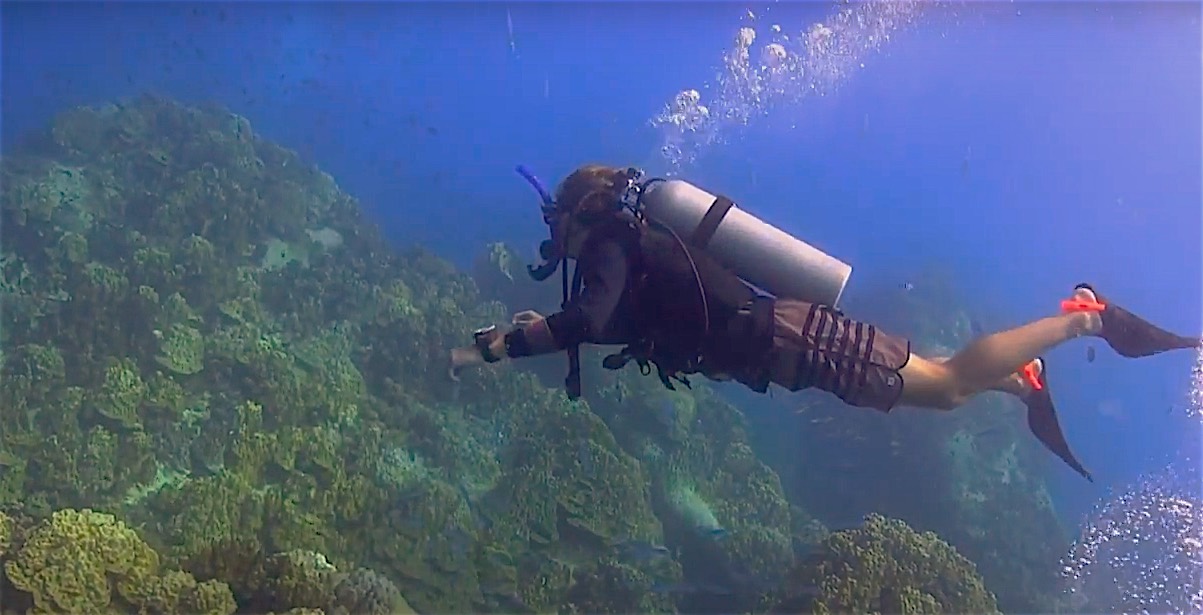 What's Involved in the Open Water course Koh Tao
The course begins with an introduction and the completion of the required paperwork, including a Liability release and Medical Statement.
The diving instructor will then conduct a half-day knowledge development session on scuba diving theory.
Video & Knowledge Modules
There are a series of videos and knowledge review sessions conducted by the instructor.
The course module includes multiple-choice quizzes that you need to complete in the Knowledge Development session.
Academic teaching covers scuba equipment, safe diving practices, the effects of pressure underwater, the buddy system and simple decompression theory.
Dive Computers
In addition to these topics, you will also be taught how to use dive computers to plan your dive.
Using this knowledge, you will be able to maintain your dive profile during every dive and also plan the dives safely.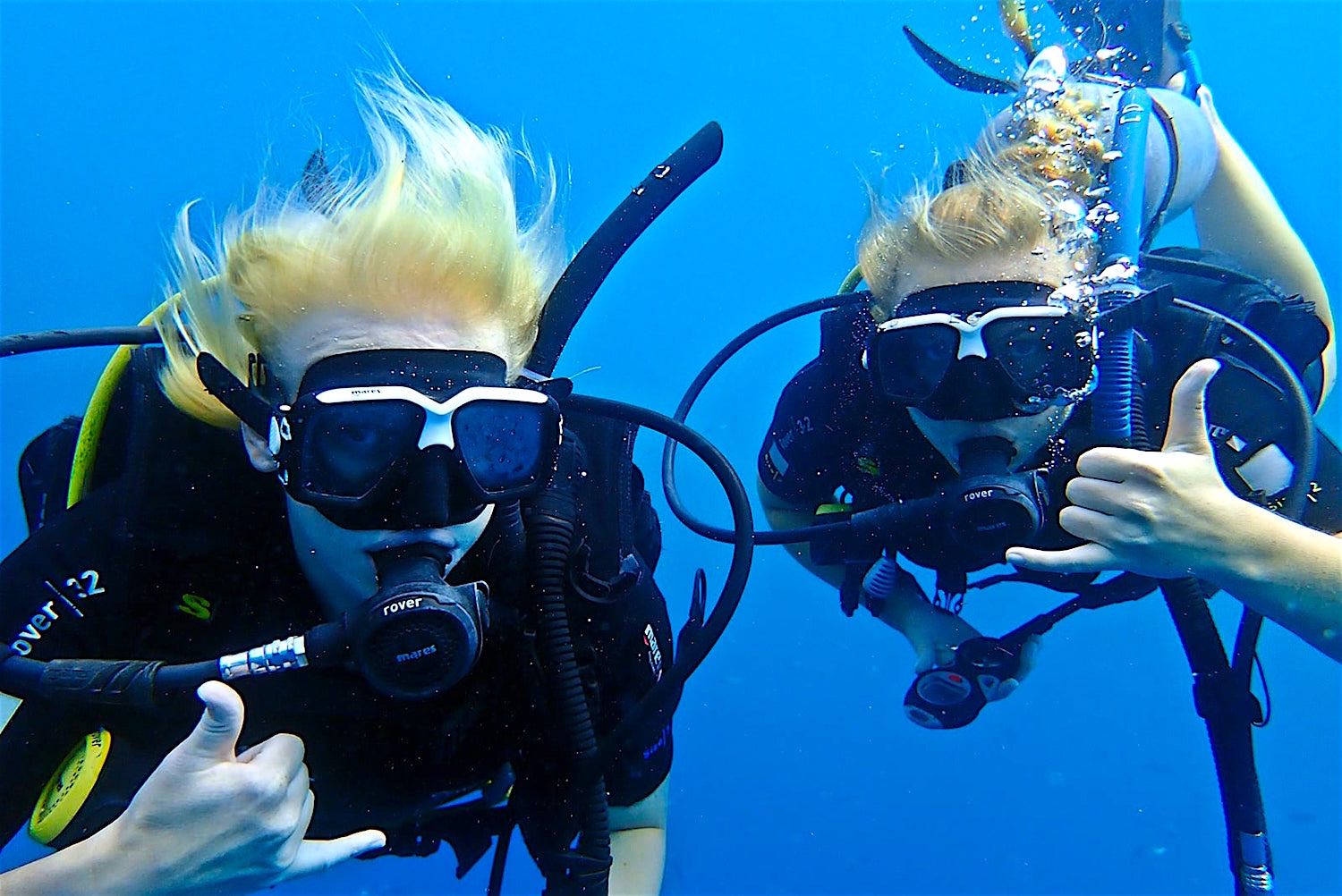 Confined Water (Pool) Training for the Open Water course
Day 2 of the course means its swimming pool training for you, so that you can undergo the confined water training.
Depending on group size and individual ability, this session can last anything from 2-6 hours. It is usually followed by a swim test, 300m with a snorkel and 200m unaided.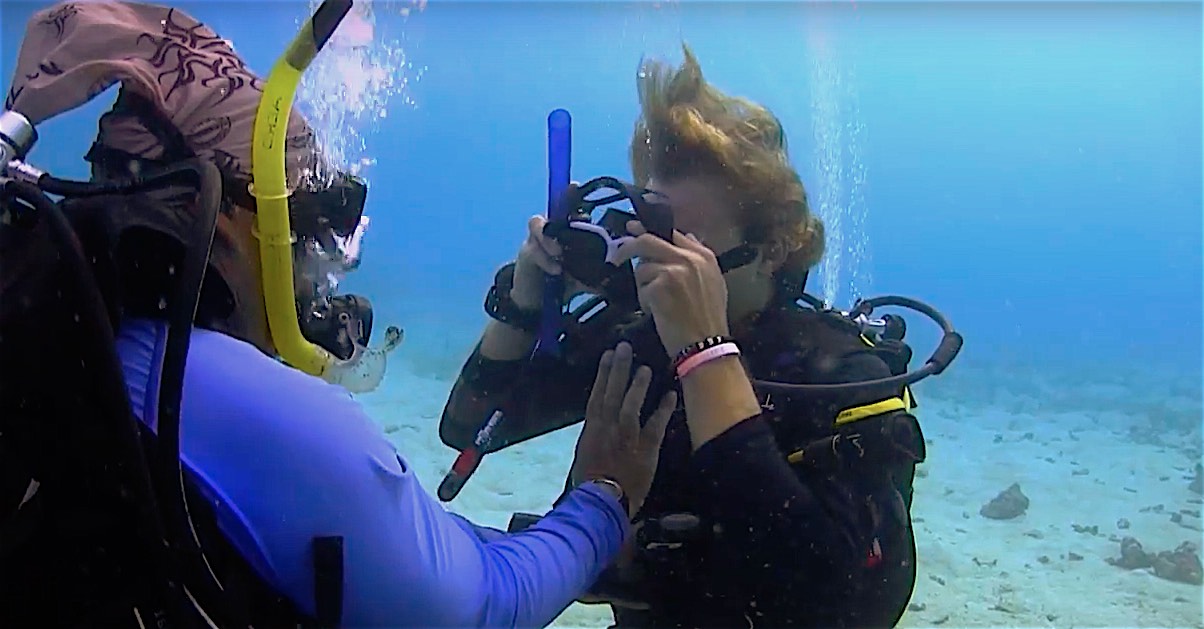 Mastery of Scuba Skills in the Open Water course Koh Tao
Equipment Assembly
Pre-dive safety checks
Mask & regulator clearing
Alternative air-source use and out of air skill's
Communication using underwater hand signals
Descents & Ascents
Day 3 will usually consist of any Knowledge Development that has not been completed and a final exam, which again is a multiple-choice test.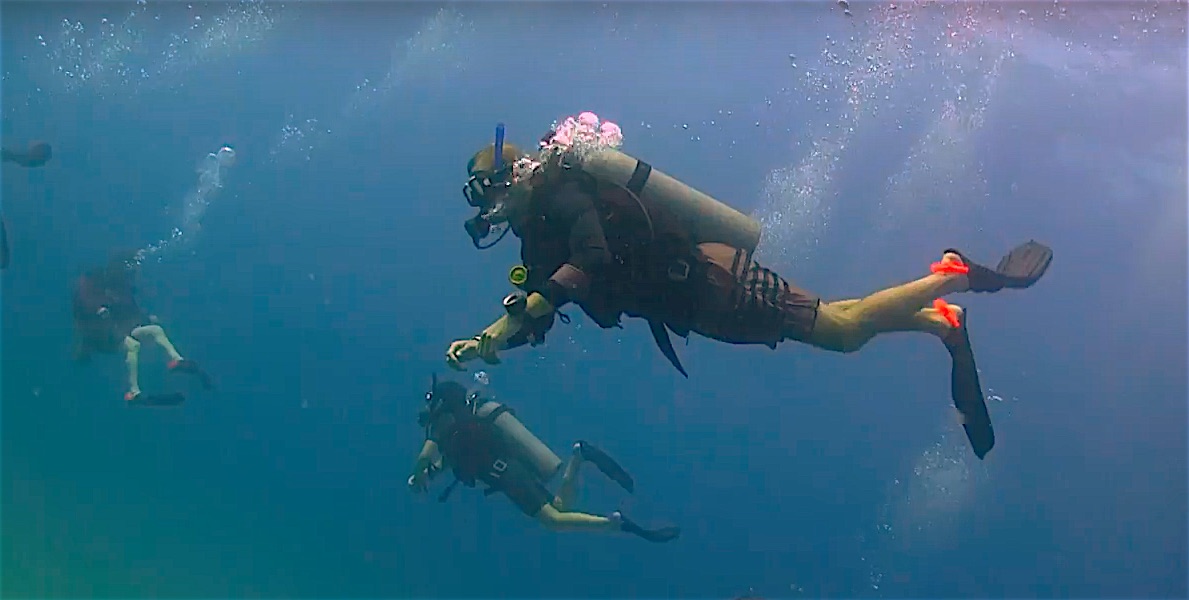 Open Water Dives 1 & 2 of the Open Water course
Following a break for lunch, the afternoon will be spent out on the dive boat completing your first two open water training dives.
These dives will have a maximum depth of 12 metres and will provide the opportunity for you to practice the scuba skills learned in the confined water training.
Open Water training day one will also allow you to practice your buoyancy in an open water environment and swimming in the sea.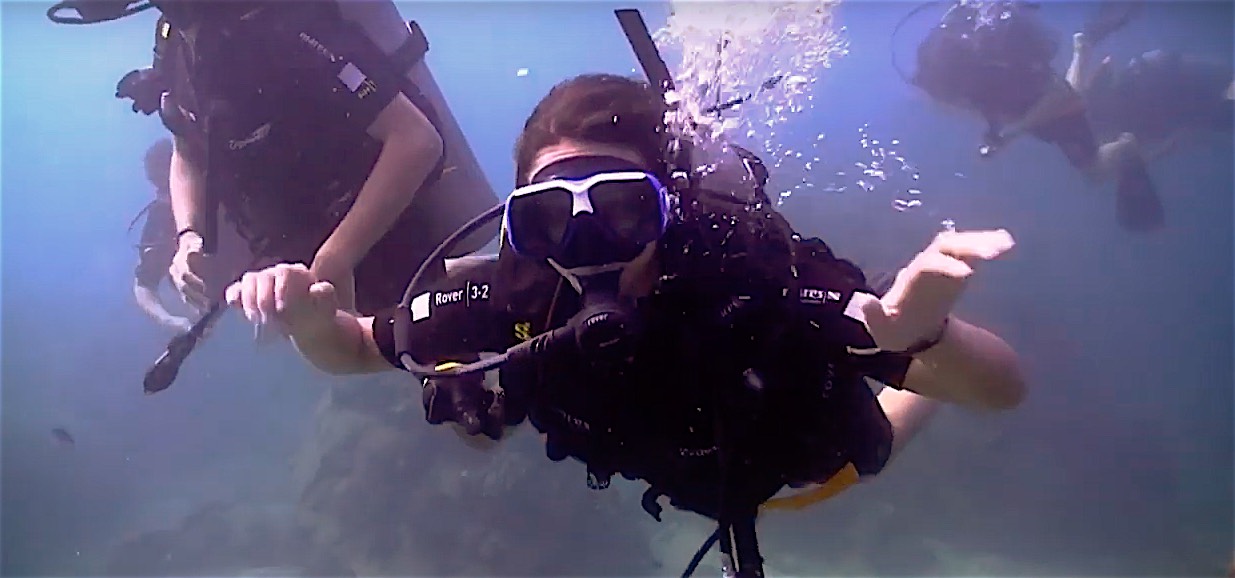 Open Water Dives 3 & 4 of the Open Water course
The final day of your course will see you participate in your 3rd and 4th open water dives. During these dives you will descend to a maximum depth of 18 metres.
Marine Life
All of these dives will give you the opportunity to see the colorful corals, tropical fish, moray eels and stingrays around Koh Tao and if you're lucky, you may get to see a Turtle or even a Whaleshark.
Following the completion of the final 2 dives, your boat will return to the dive shop where you will wash down your equipment and fill in your paperwork to be certified as an Open Water diver.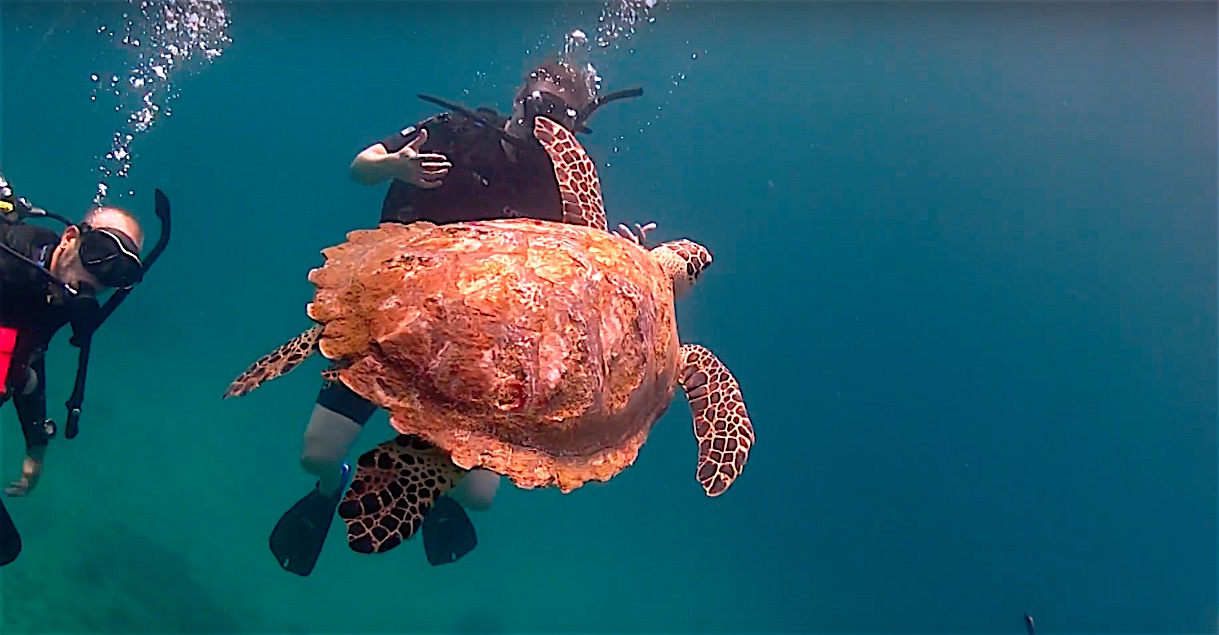 Prerequisites to Start the Open Water Course on Koh Tao
Minimum Age: 10 years (10 – 11 years old divers limited to 12 meters, 10 – 14 years old can gain the Junior Open water certification
Adequate swimming skills
Be in good physical health
The Open Water course on Koh Tao is safe, fun and a great introduction for beginners to the underwater world.
The training standards on Koh Tao are the best in the world, partly due to the quality of the Instructor trainers and Course Directors along with the instructional systems they use.
For visitors, Koh Tao is the most popular destination in the world to learn to scuba dive. The range of courses on offer ensures you can continue your diving education, in the safe tropical waters of this popular paradise island.
For more information about any of the diving courses, you can message us with any questions or book now.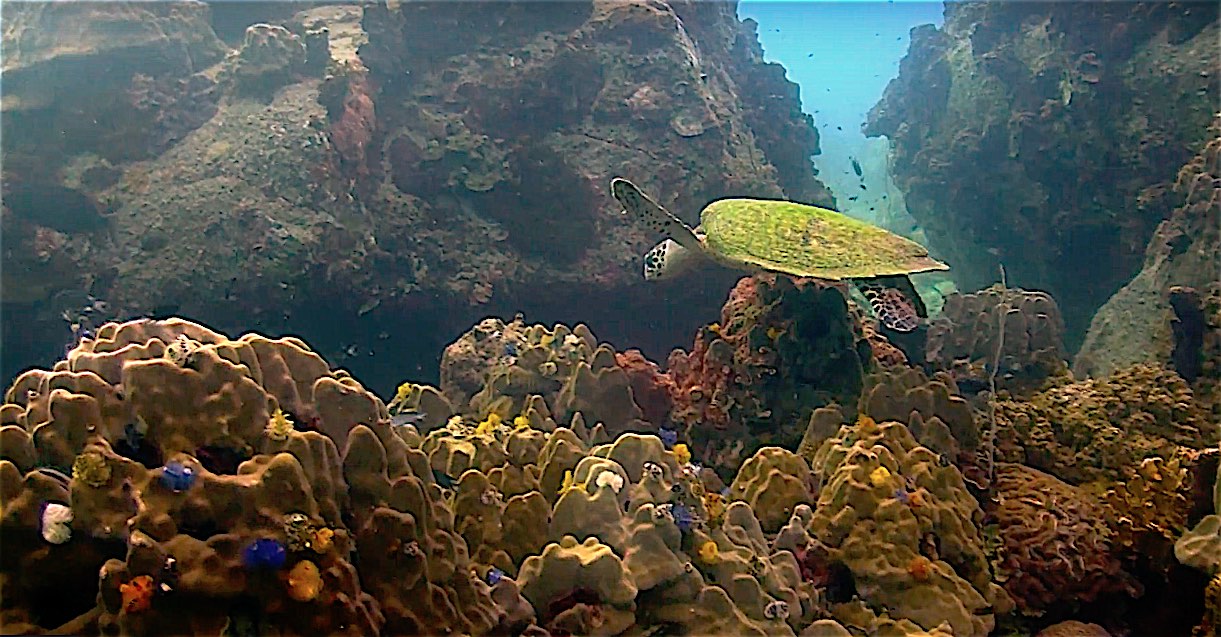 Frequently Asked Questions
Is it possible to do the open water course in 2.5 days?
Yes, this is the shortest time that an Open water course can be conducted in. Many Koh Tao dive centres can and will accommodate this schedule should you be short on time and willing to do some additional knowledge development in the evenings.
Can I start the open water course the same day I arrive?
Yes. Many Koh Tao dive centres start their Open water courses late afternoon and even if they don't they will be more than wiling to assign an Instructor to 'catch you up' if you arrive after the class has started.
Do I need a dive computer or any other equipment?
No. All scuba equipment is provided and included in the course costs and many Koh Tao dive centres now provide dive computers free of charge.
Do I need any special insurance to take my open water course?
No. Insurance is included with all reputable Koh Tao dive centres but just for you own peace of mind ask the diving centre you dive with to give you specific details of what their insurance includes.
How many dives do you need for open water certification?
A minimum of 4 Open Water training dives is required to become an Open Water diver and receive your certification.
How deep can you go with an Open Water certification?
The maximum depth an Open water diver is certified to is 18 metres. However, 10 & 11 years old are restricted to 12 metres.
Can you fail the Open Water course on Koh Tao?
All the major certification agencies operate a performance based modular system of training, meaning that all skills and knowledge must be mastered.
If a student is unable to master a particular skill or understand a particular aspect of the knowledge development the Instructor will remediate, working with the student until they achieve mastery.
A student has 12 months from the date of the last completed module to resume training if the course was uncompleted before having to start again.
How much does the Open Water course Certification cost?
Currently on Koh Tao the cost of the Open Water course is 11,000 Thai baht, however, you should always check with individual dive centres for any variations and make an informed decision based on your expectations against cost.
What agency is better for the open water course, PADI, SSI or RAID?
In terms of diver training the main scuba diving training organisations follow the minimum diving standards as set out by the WRSTC – World Recreational Scuba Training Council.
Knowledge and skill requirements are almost the same, with some subtle differences and slightly different training techniques.
PADI, SSI & RAID certifications are interchangeable and their systems are very similar and acceptable throughout the world.