Trendy Café's and Coffee Shops on Koh Tao
During your visit to Koh Tao you will become familiar with all the activities available including scuba diving, snorkeling, freediving and other popular sports.
But when it's time to refresh and relax, Koh Tao offers a variety of coffee shops and cafes where you can spend some time.
If you want a filling meal, a light snack, a refreshing drink or just somewhere to chill with your laptop and enjoy the free WIFI, Koh Tao has something for you.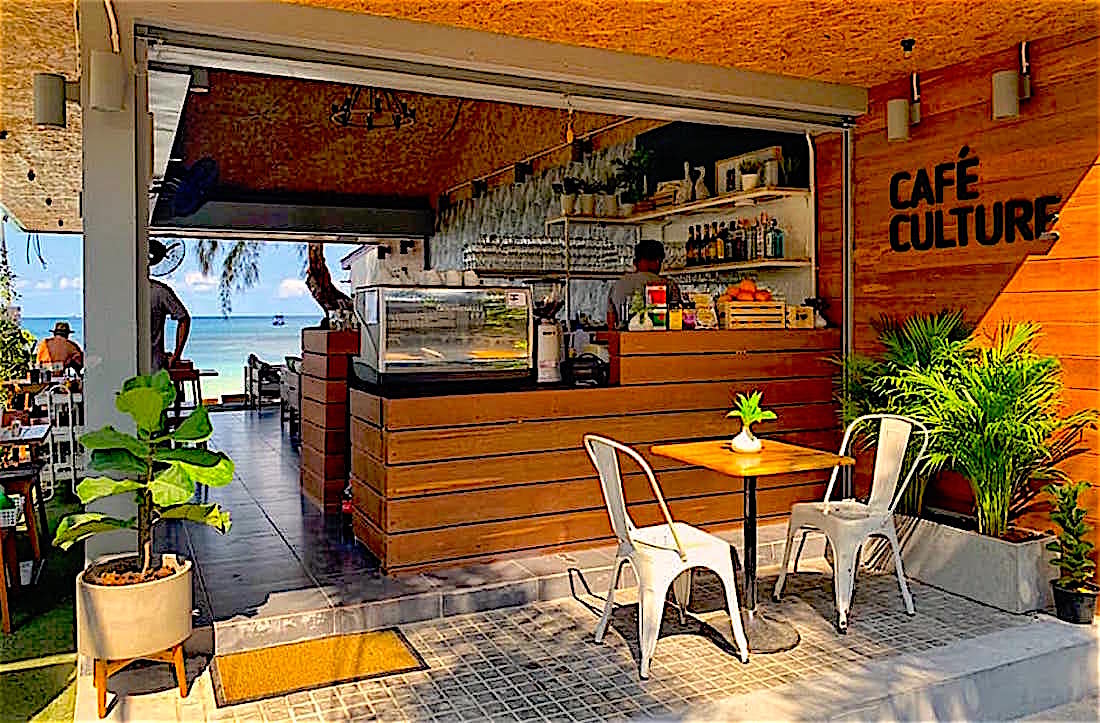 Where the Café's and Coffee Shops are Located on Koh Tao
In any of the 3 main villages, on the beach or at the top of a hill with spectacular views, there are dozens of Café's & Coffee Shops available with so many great options.
Koh Tao has attracted Scuba Divers for decades and thousands of people have fallen in love with the island for the diving, the beaches, the lifestyle, the local community and decided to make this place their home.
Some people stay for a few years and some people stay a lot longer, but what they all have in common is at some point they all miss something tasty from home.
Rather than go without, many international residents decided to start their own local businesses based upon favourite things that they miss.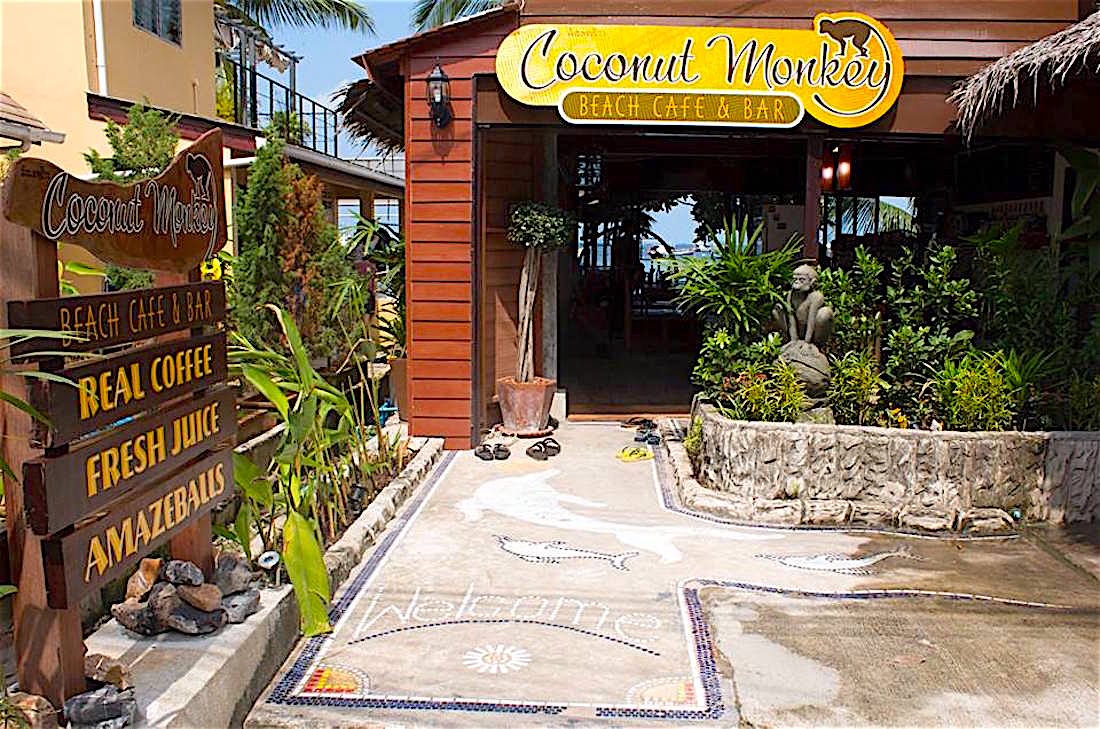 International and Local Café's & Coffee Shops
As Koh Tao attracts visitors from all over the world, there are delicious places to chill and eat with varied menus and tasty snacks inspired by recipes from many cultures.
There is a great selection of healthy eating options available, with many places having a menu stuffed with nutritious juices, shakes, fruit dishes, nut and grain breakfasts and a host of options perfect for a light bite before an afternoon's yoga.
Healthy Choices
Almost everywhere offers take-away, so you can grab a bite to take on the boat for the most important meal of the day, the safety stop.
Koh Tao is a very eco-friendly island, so most businesses follow best practices and use cardboard instead of plastic for takeaway boxes.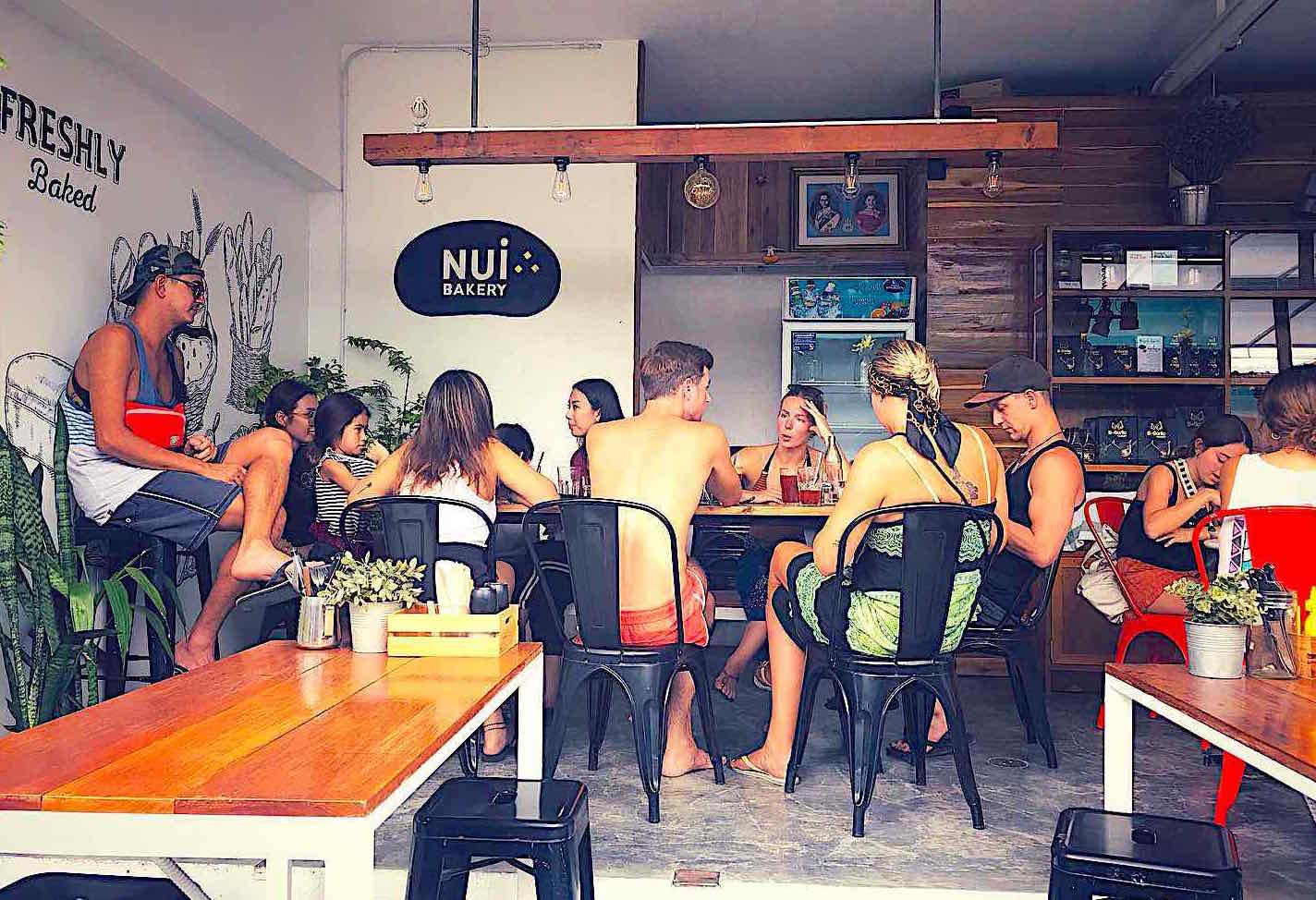 Eco Friendly Café's & Coffee Shops Koh Tao
Local businesses have replaced plastic straws with metal reusable or bamboo ones or eliminated them altogether and introduced other measures to help eliminate waste and preserve the environment.
A great reason to check out these low waste, environmentally aware hangouts.
Explore Koh Tao
Explore the towns, check out the beaches, climb the hills and try out the great selection of cafes, coffee shops and places to chill. Whatever you find, you won't be disappointed.
For more information about any of the island wide eco-initiatives, local businesses, accommodation options or activities on Koh Tao, contact us to discuss your itinerary.