How to get to Tanote Peak Viewpoint Koh Tao
Tanote Peak viewpoint is located in the centre of Koh Tao above the Love Koh Tao viewpoint and very close to Two Views and West Coast viewpoints.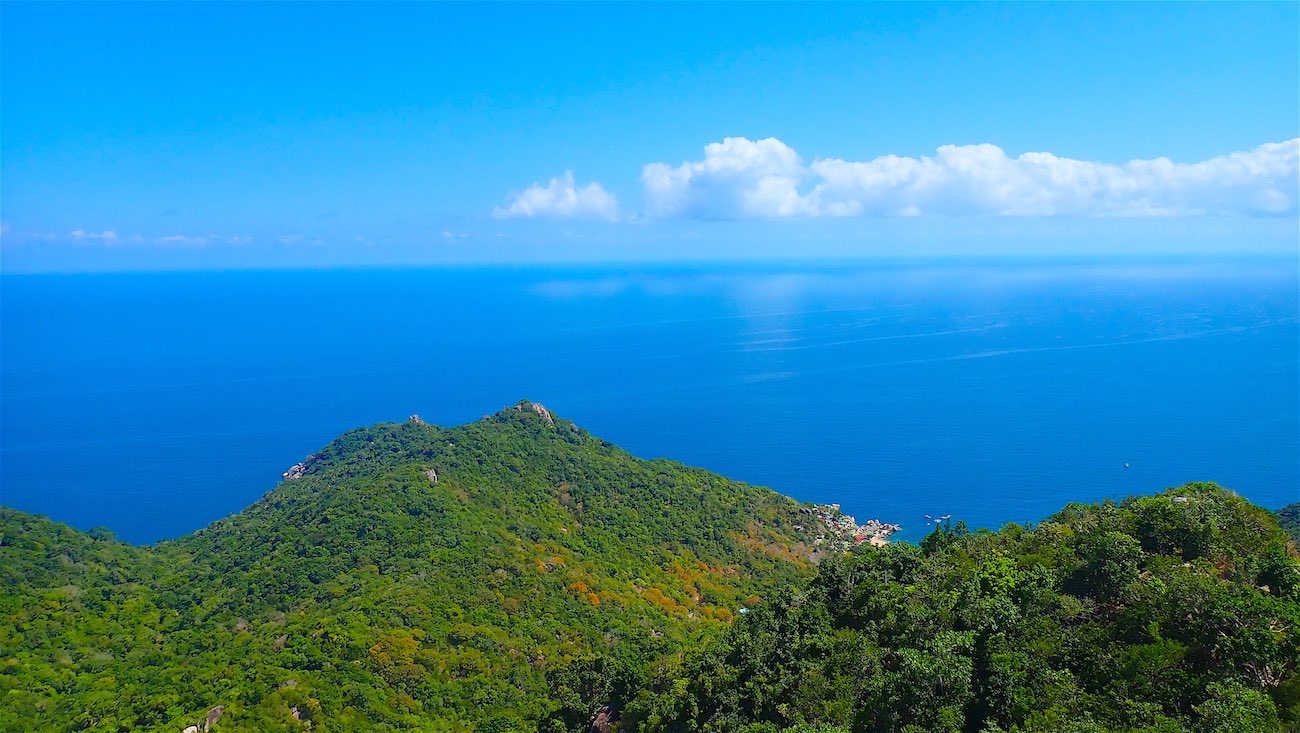 Stunning Viewpoint
This stunning viewpoint provides excellent views from high up facing east across the Gulf of Thailand, to the south across Shark Island to Koh Phangan.
With several other viewpoints close by, this special place is less likely to have other people visiting and it is a highly recommended island vantage point.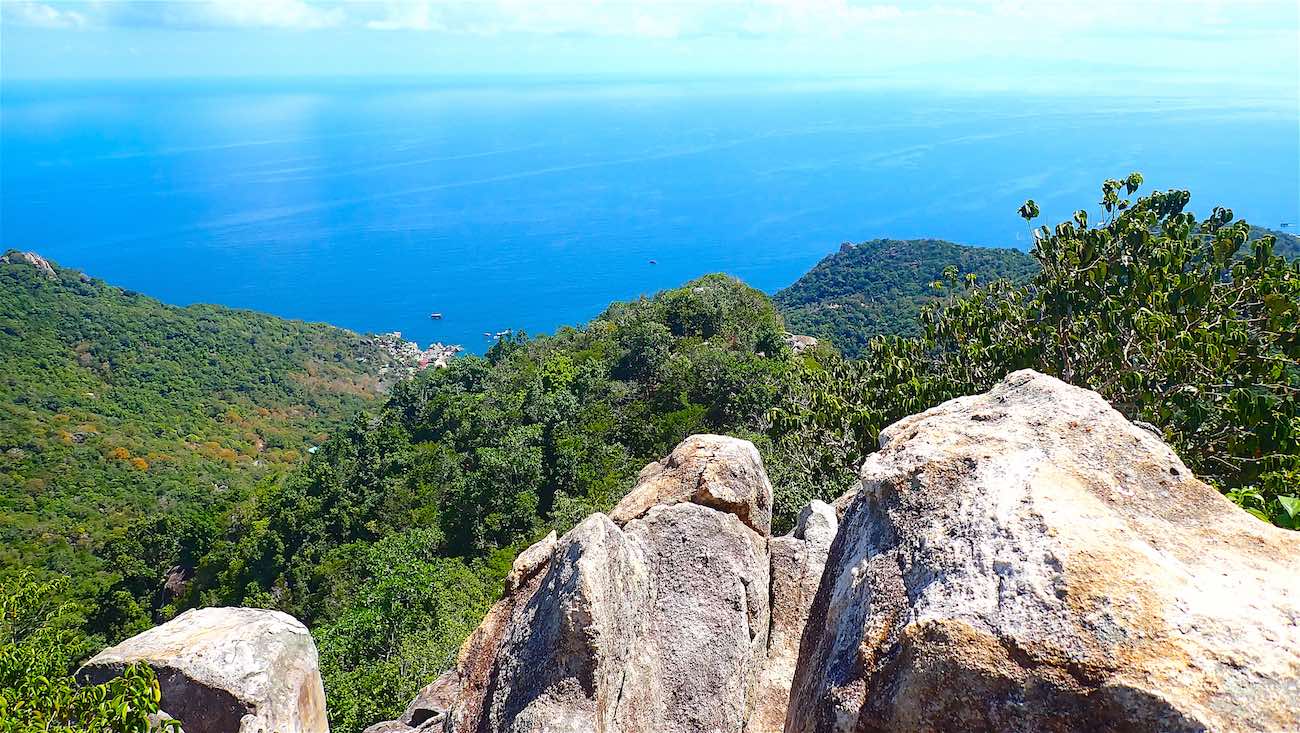 East Coast Views of Koh Tao at Tanote Peak Viewpoint
You can reach Tanote Peak viewpoint from the east coast or from the west coast and once near the top, it will bring you close to 3 separate viewpoints that face east or west.
East coast access to Tanote Peak viewpoint is partly by scooter or on foot and the road up to Two Views viewpoint and café, via Love Koh Tao Viewpoint is in relatively good condition for most of the way.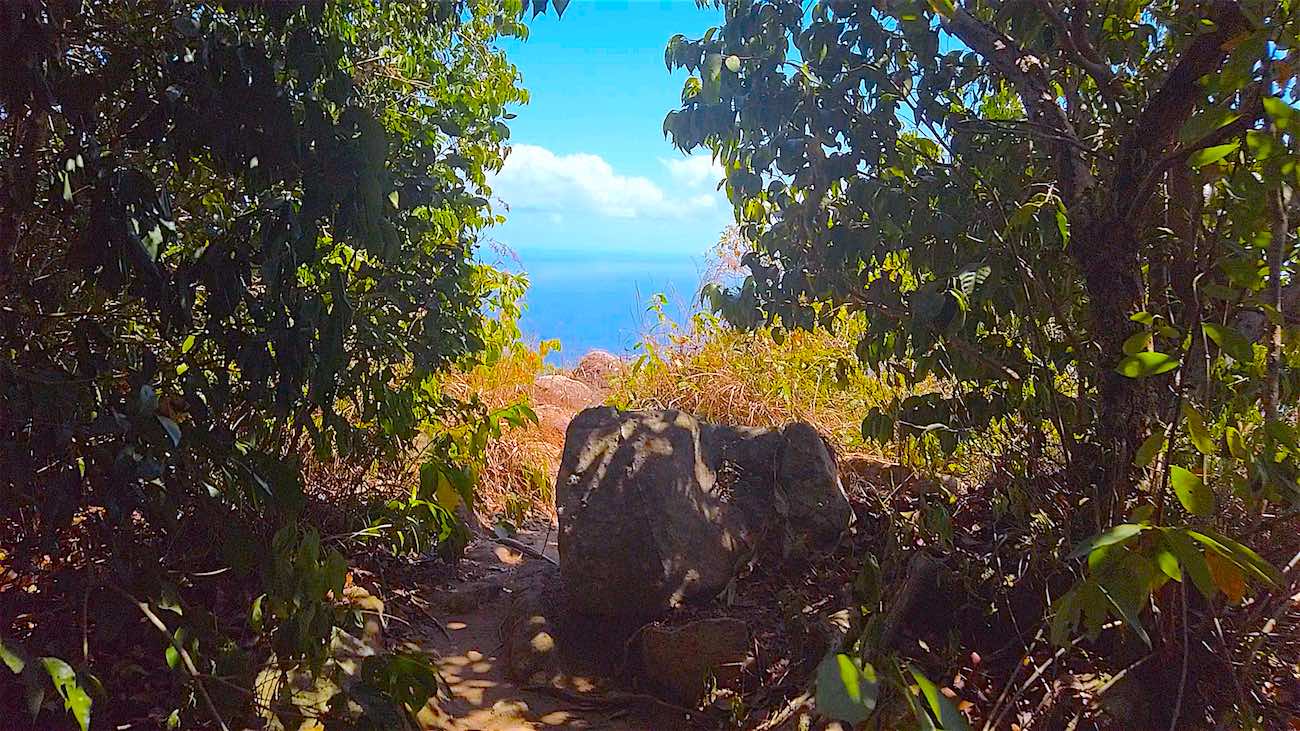 Route to Tanote Bay
You follow the same route that is used to get to Love Koh Tao and travel south on the main road from either Mae Haad or Sairee beach, then turn left at the large road sign that says Tanote Bay opposite Chaiwat Supermarket.
Follow this road almost all the way to Tanote bay and before you reach there look out for a signposted steep left turn that takes you up to Love Koh Tao Viewpoint.
Take this turn and follow the steep road up approximately 600 metres to Love Koh Tao viewpoint, which you can stop at on the way, enjoy the views and buy refreshments.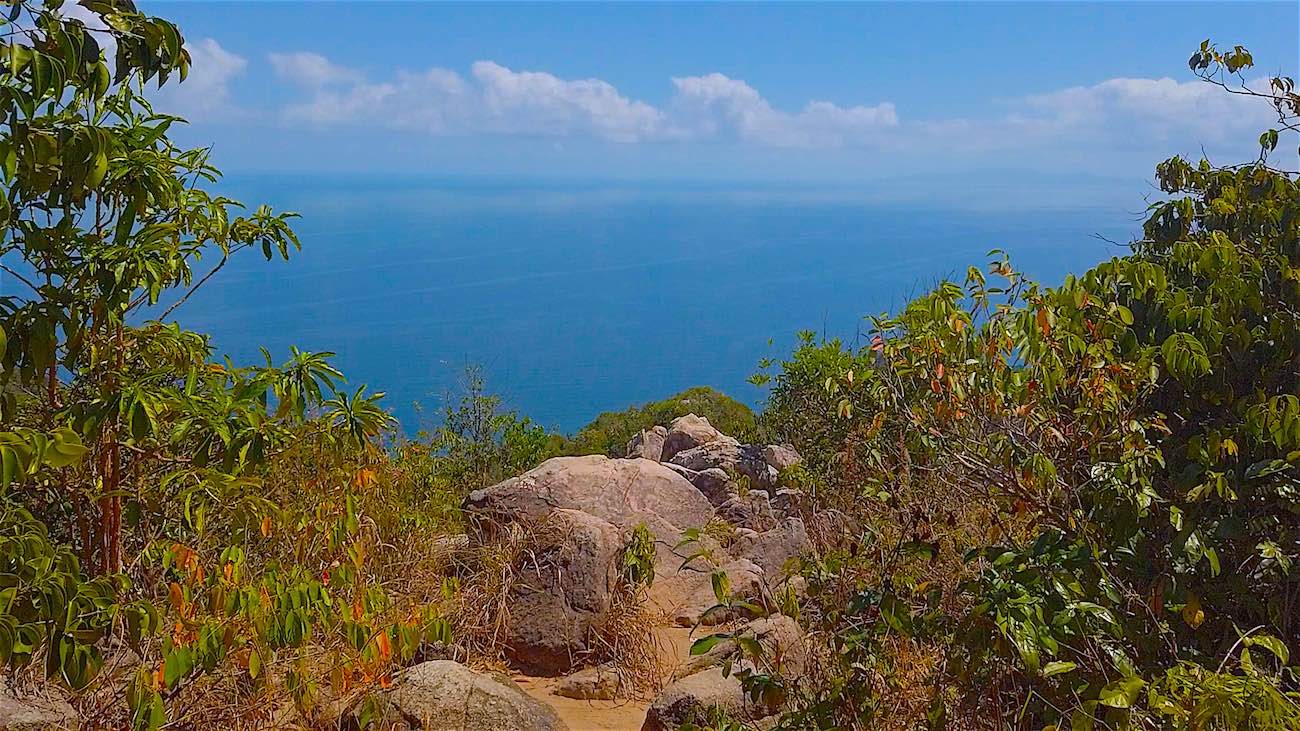 Steep Hill
For visitors who have little experience of riding a scooter, please be aware that the road is very steep and you should be extremely careful, remain in full control of the scooter and go slowly.
Tanote Peak viewpoint looks down over Love Koh Tao viewpoint, so you have a little way to go yet before reaching the higher, more expansive vantage point.
Just 5 minutes further up past the right side of the reservoir is Two Views viewpoint and café, which also offers panoramic west coast views and refreshments.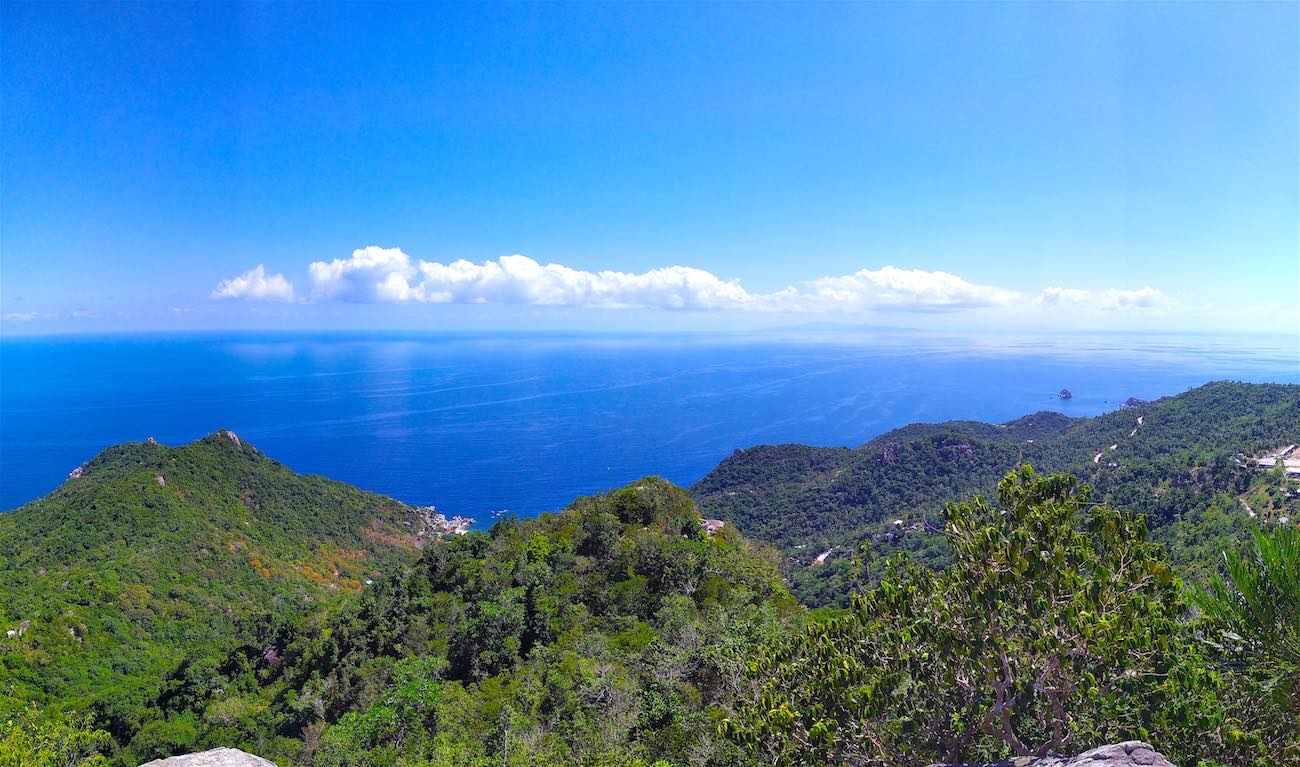 Food & Drink at Two Views Viewpoint Cafe
Two Views offers a great selection of local food and drink with comfy cushions to sit back and relax on, whilst you wait for that amazing sunset picture.
From Two Views, you can continue up to either Tanote Peak viewpoint or onwards to the West Coast viewpoint.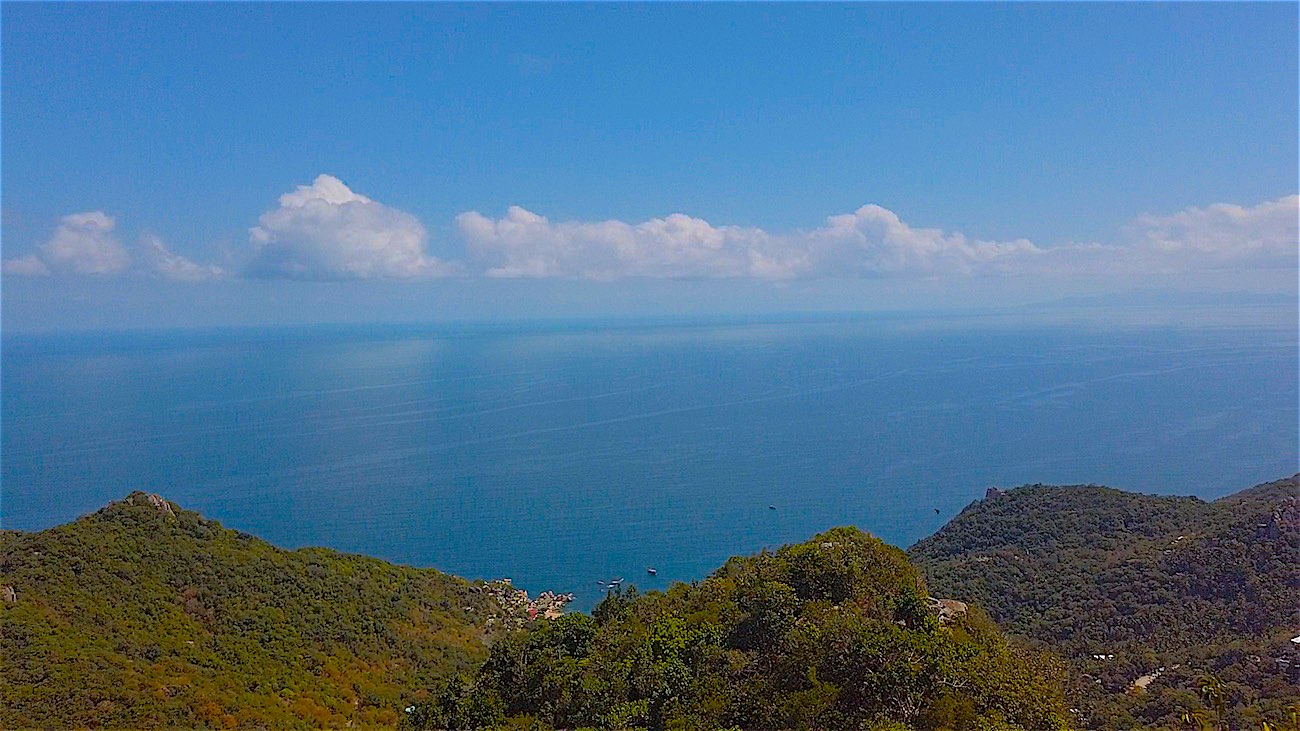 East or West Coast Access
You can actually visit all of these viewpoints on a single journey, but you will need to stay hydrated and either buy drinks for access or pay a small entrance fee and bring your own drinks.
West coast access to Tanote Peak viewpoint is via the road next to Monsoon gym off the main north – south road, which you can ride a scooter all the way up until the concrete road runs out.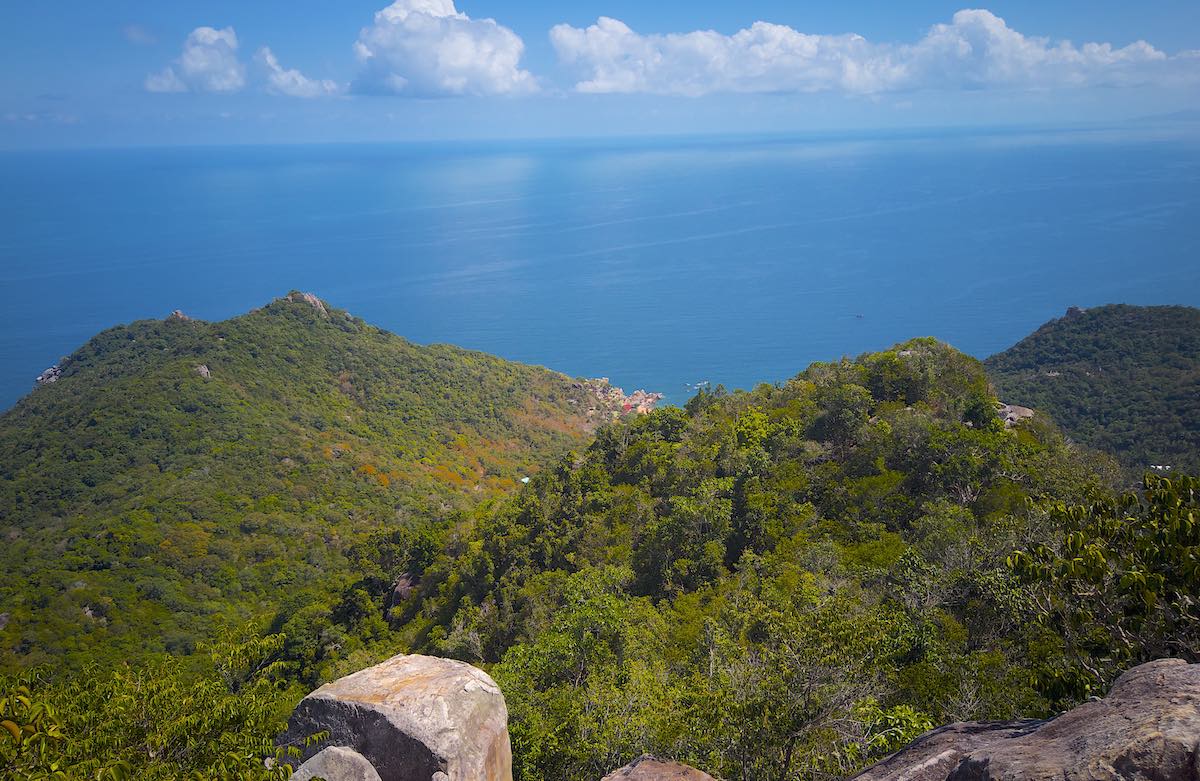 Explore the Best Viewpoints on Koh Tao
After this, it's a hike upwards through the jungle to reach the same viewpoints of West Coast, Tanote Peak, Two Views and down the other side past the reservoir to Love Koh Tao viewpoint.
The viewpoints in the centre of the island are a great way to explore the central mountain of Koh Tao, hiking through jungle and enjoying amazing sunsets on the west or if you are adventurous and an early starter, sunrises from the east.