The Best Fun Diving Trips on Koh Tao
Whatever your level of training and diving experience, when it comes to fun diving on Koh Tao, this tropical island paradise has something for everyone.
With such a great selection of dive sites offering varied underwater topography, rock formations, depths and marine life, Koh Tao has something to interest all scuba divers.
Explore Koh Tao on Fun Diving Excursions
If exploring artificial dive sites is on your list, Buoyancy World is a man-made dive site full of structures and statues.
Over the years these structures have grown coral and attracted new marine life, making it a fun place to dive for beginners and professional divers alike.
Marine Life
You can practice your buoyancy and trim under and over the arms of a giant octopus statue among many other things while watching the creatures that have made this dive site a home.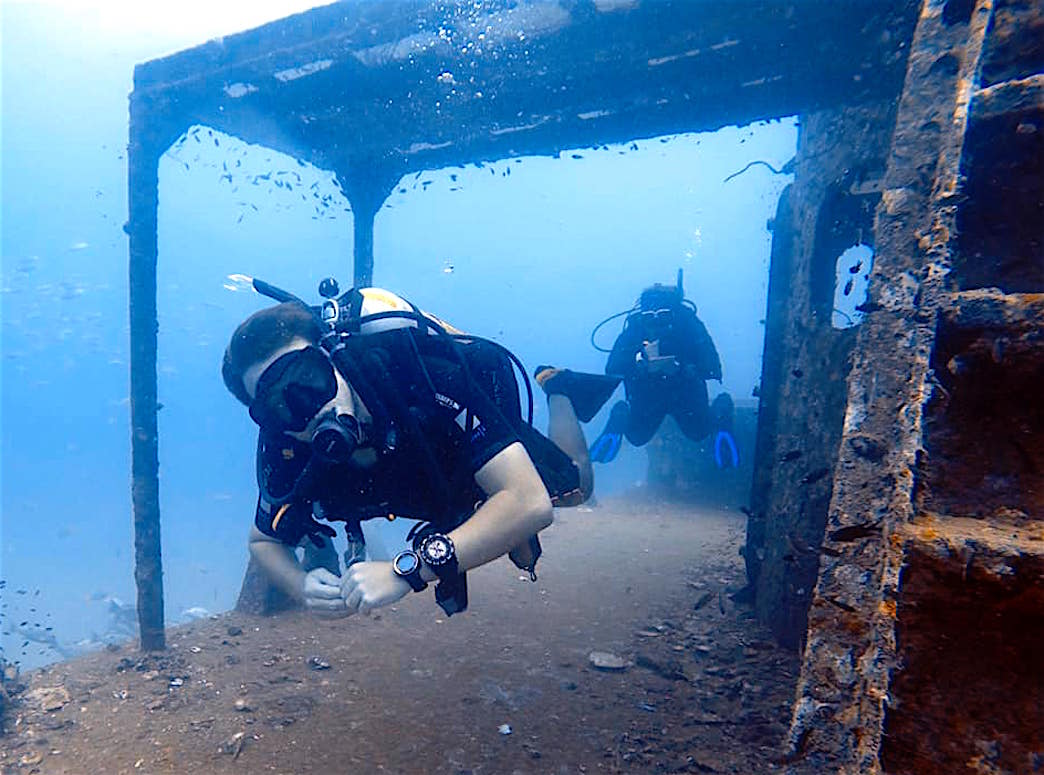 The Best Wreck Fun Diving Trips on Koh Tao
The HTMS Sattakut is a shipwreck and favourite dive site of many visitors and residents of Koh Tao.
This former US World War II navy vessel was sunk in 2011 to create an artificial reef.
It is located at between 26 and 30 metres deep and with a length of almost 50 metres, it makes for a fun, interesting dive for advanced and wreck divers alike.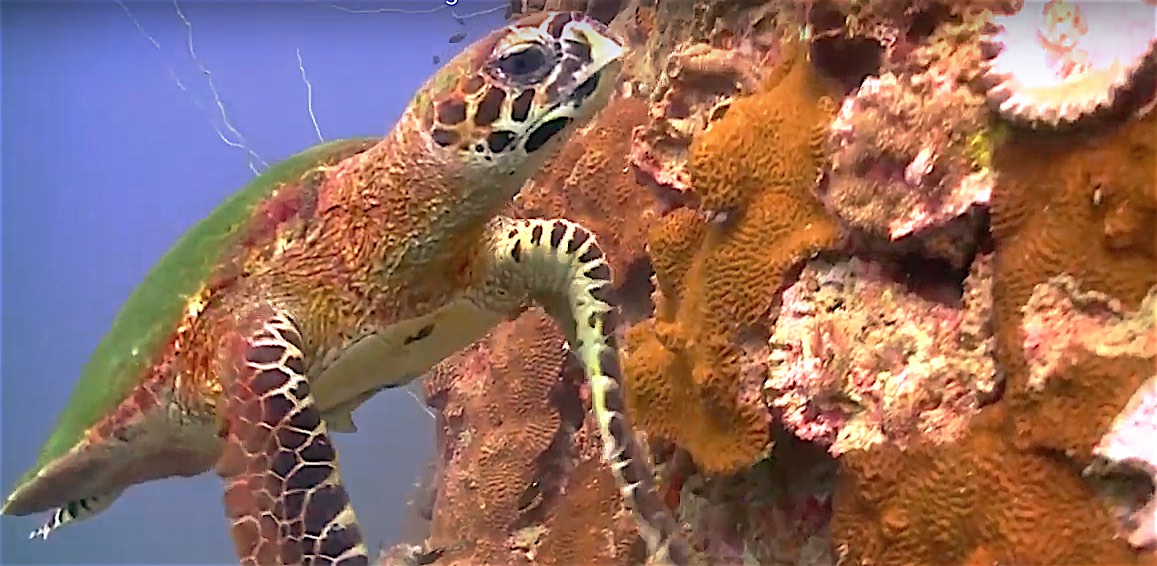 Shallow Dive Site Fun Diving on Koh Tao
Mango Bay, Aow Leuk and Japanese Gardens are a selection of excellent sites for beginners that provide lots of exploration, diverse marine life and corals at shallow depths.
Fun Diving Trips for Advanced Divers on Koh Tao
Hin Wong pinnacle, Nangyuan pinnacle (Red Rock) and Green Rock dive sites all provide a great choice for the intermediate scuba diver.
There is an abundance of marine life including stingrays, turtles, trigger fish, porcupine puffer fish and angel fish as well as a great selection of corals and sea fans.
Deep Dive Sites
For those looking for something a bit different, ask at your local information shop for trips to Southwest Pinnacle, Chumphon Pinnacle or Sail rock.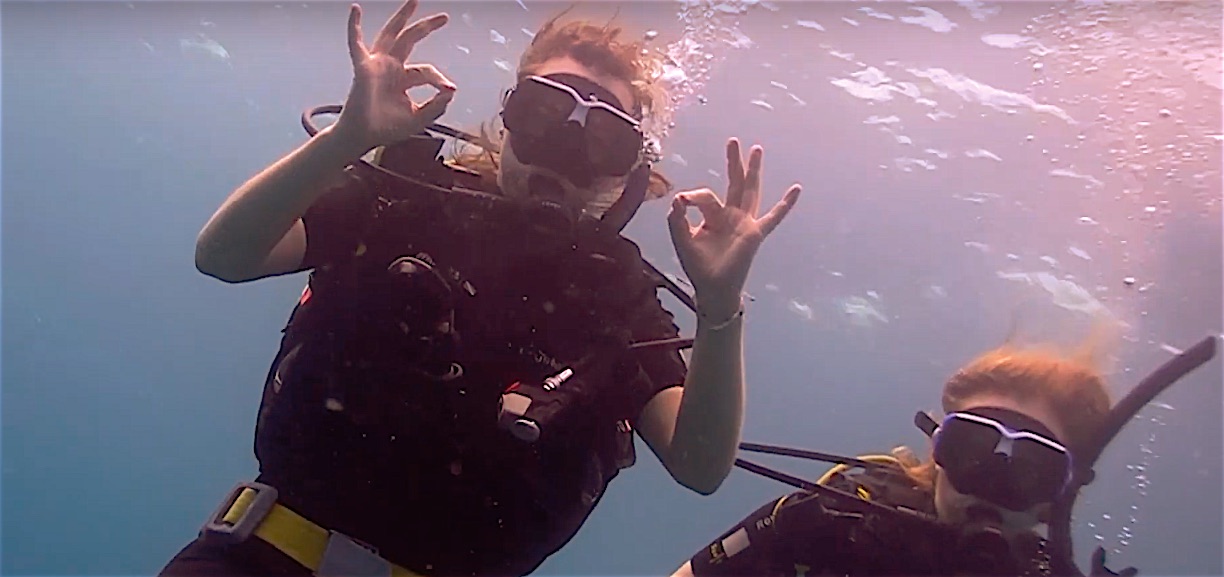 Fun Diving Prices on Koh Tao
Prices for fun diving on Koh Tao can vary, however, local dive centre's have signed up to a price agreement so each operator should be offering the same prices.
Aside from the many diving courses conducted each day on Koh Tao, fun diving activity is for certified divers who already hold a valid certificate and who are medically fit to dive.
Most dive operators include equipment in their fun diving prices and you can book single dives to dive packages and will get a lower rate if purchasing 6-10 dives.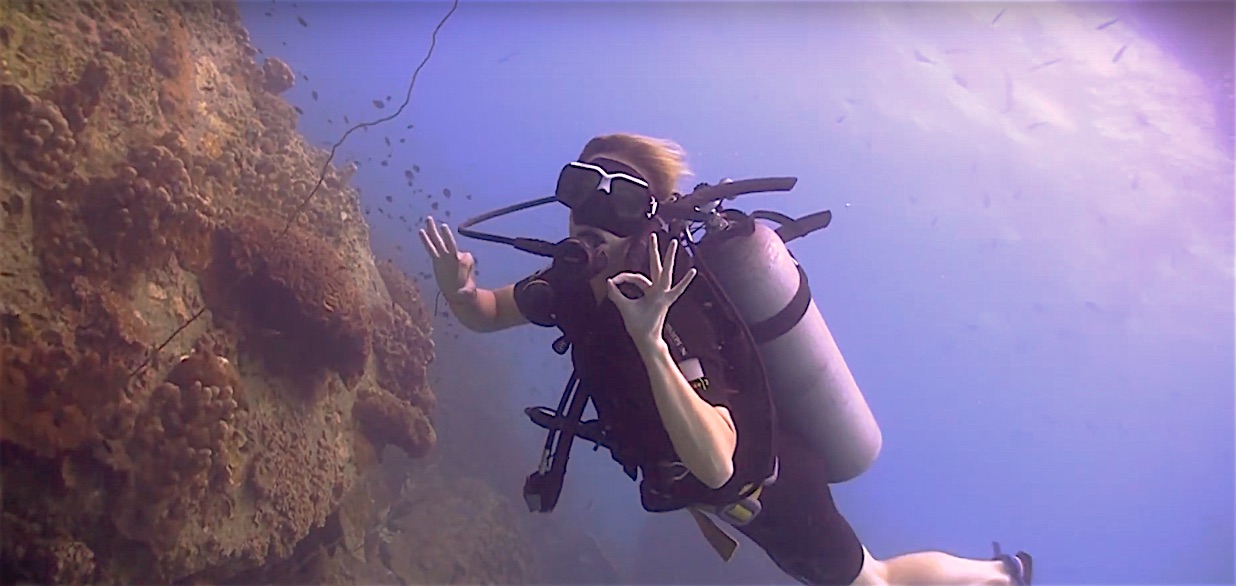 Fun Diving Schedules on Koh Tao
Fun diving trips operate almost daily to these dive site locations and offer avid scuba divers a huge amount of marine diversity and fauna, don't forget your camera!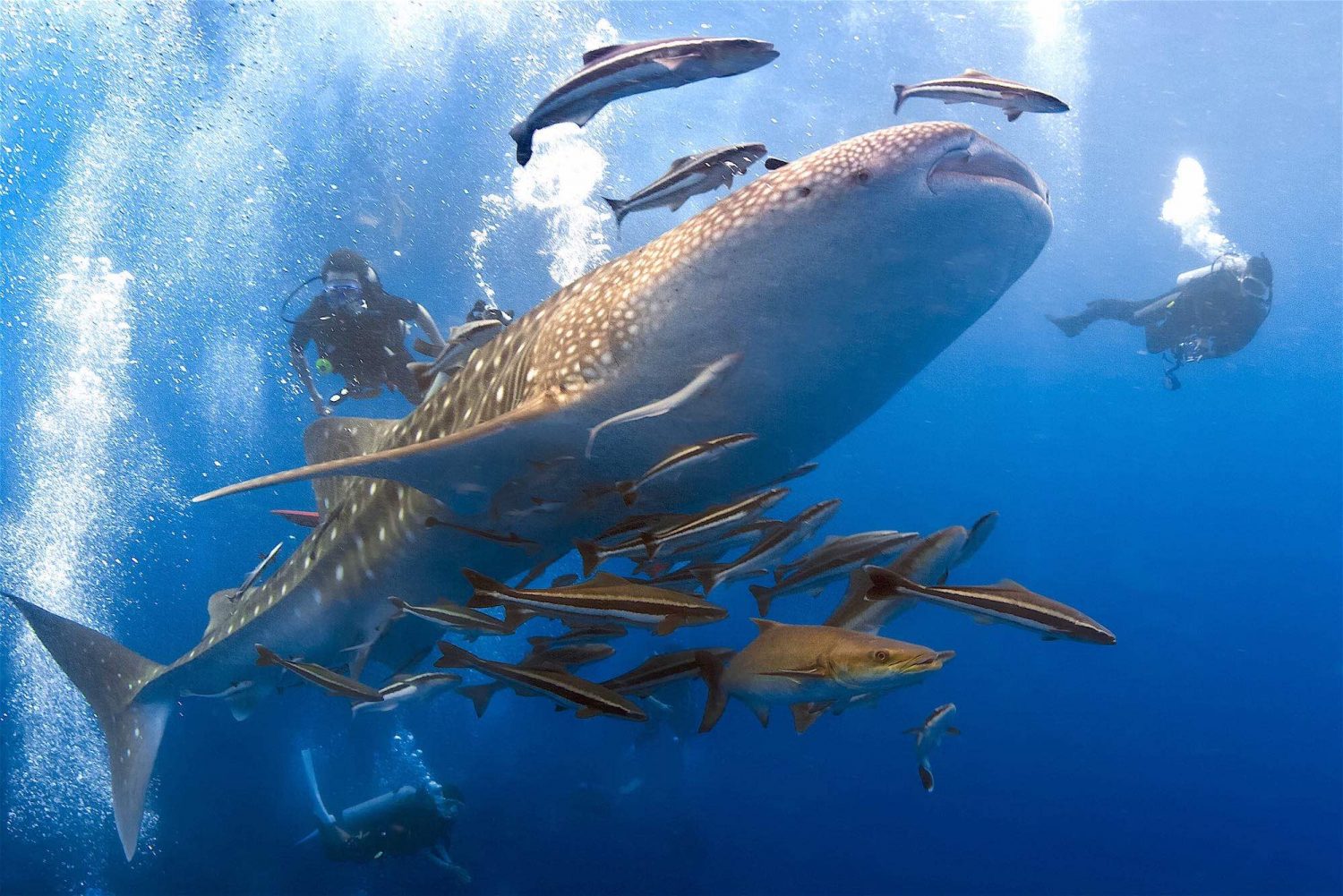 Amazing Whaleshark
These dive sites are also your best chance at seeing the largest fish in the sea, the amazing Whaleshark, a gentle giant that will ensure your trip is a memorable one.
Although Koh Tao has many Whaleshark sightings on dive sites closer to the island, these magnificent creatures are more often seen at the outer lying dive site pinnacles.
For more information on Koh Tao fun diving or for advice on what dive sites are best for you, ask at your local information centre.
If you are planning a visit to Koh Tao and scuba diving is on your itinerary, the island is surrounded by 30 dive sites.
Many dive sites are located within the picturesque bays and you can often see the dive boats at local dive sites if you are hiking up to one of the many panoramic viewpoints.
If you are a visitor on a tight schedule, book one of the snorkel trips around the island to enjoy the beauty of the underwater world that Koh Tao offers.
Frequently Asked Questions
Do fun diving trips on Koh Tao include equipment?
Koh Tao boasts over 20 great dive sites giving certified divers lots of diving opportunities during their fun diving trips to the island. All fun dive trips are inclusive of a full set of scuba equipment with many of the dive centres offering dive computers.
Can I book a single fun dive on Koh Tao?
All dive trips except night dives organise 2 scuba tanks per dive trip but if you only want to make 1 dive this is not a problem. Contact us to discuss your plans and arrival date, so we can make arrangements for you.
What dive sites will I visit if I book fun diving on Koh Tao?
With over 20 great dive sites to choose from, you are spoilt for choice when fun diving on Koh Tao. Most dive centres will plan their dive sites the day before, and rotate the sites they visit to ensure they are offering a variety of different sites to their divers. To find out what dive sites a dive centre is diving you need to communicate with the dive centre. If you have requests for a specific dive site or you would like advice on what dive sites are most suitable for you contact us and we can arrange for you to dive the sites of your choice.
Do I need to be a certified diver to book a fun diving trip on Koh Tao?
To book a fun dive trip on Koh Tao you will need to be certified as an Open Water diver or higher. Fun diving trips are organised for scuba divers who already hold a valid diving license.
How much does fun diving cost on Koh Tao?
Fun dives cost 1,000baht per dive on Koh Tao, although you can book packages of 6-9 dives for 900baht per dive. 10 dives or more will cost 800baht per dive. Contact us to discuss your plans and we can book your fun diving trips direct.