Fun Diving at Red Rock Koh Tao
Red Rock dive site is often referred to as 'Nangyuan Pinnacle' and is located on the north east side of Koh Nangyuan island.
The underwater rock pinnacle itself is situated approximately 50 metres from the island's shoreline and rises up to around 2-4 metres from the surface.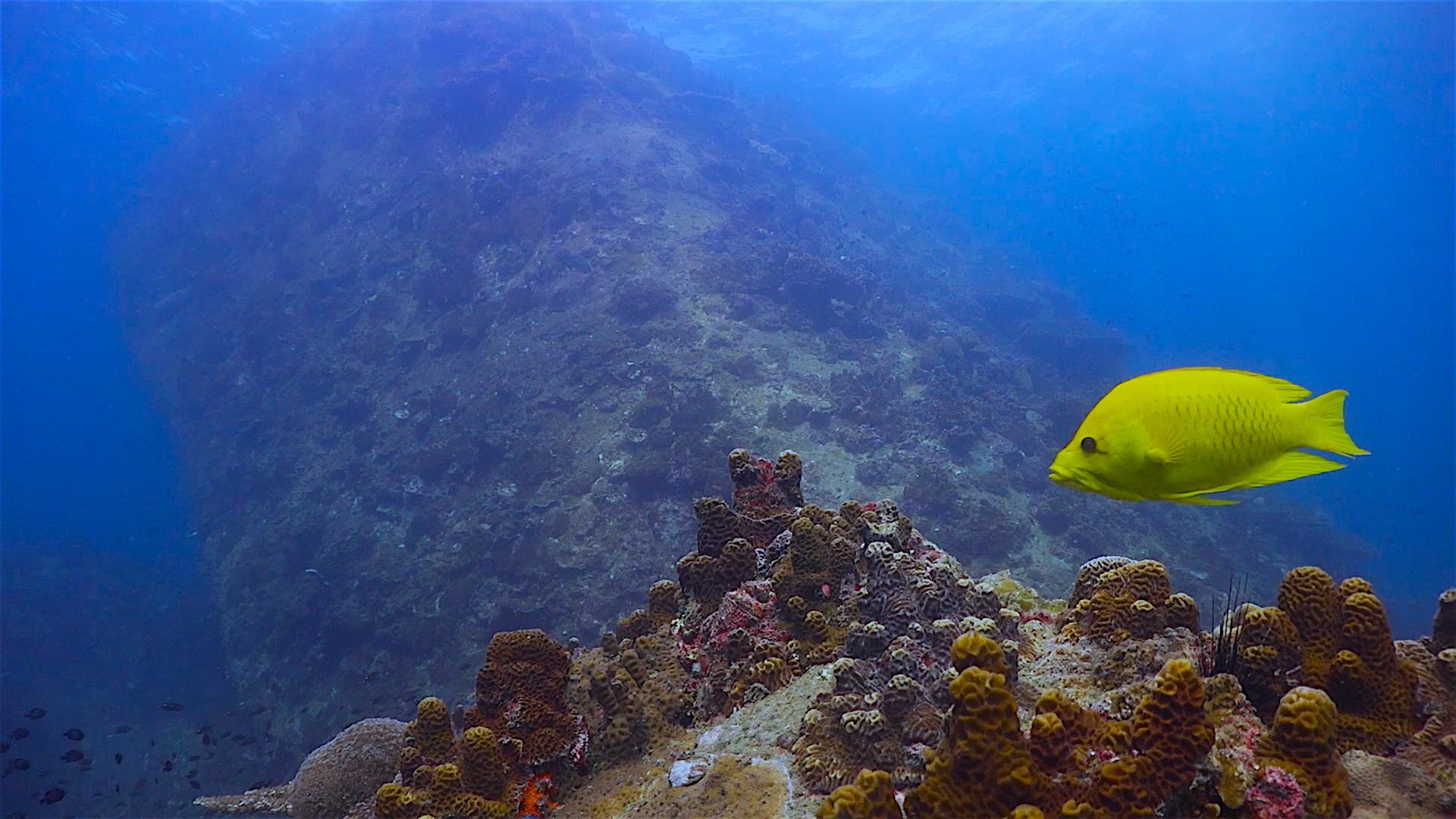 Underwater Rock Pinnacle
As you descend on your dive to the base of the mountainous rock, you can easily reach depths of 18-20+ metres.
Red Rock itself is quite small. This will allow you to take your time and truly get to know the dive site and all it has to offer.
There are plenty of overhangs and small crevices to explore. You never know what you may find, so remember to take a torch with you.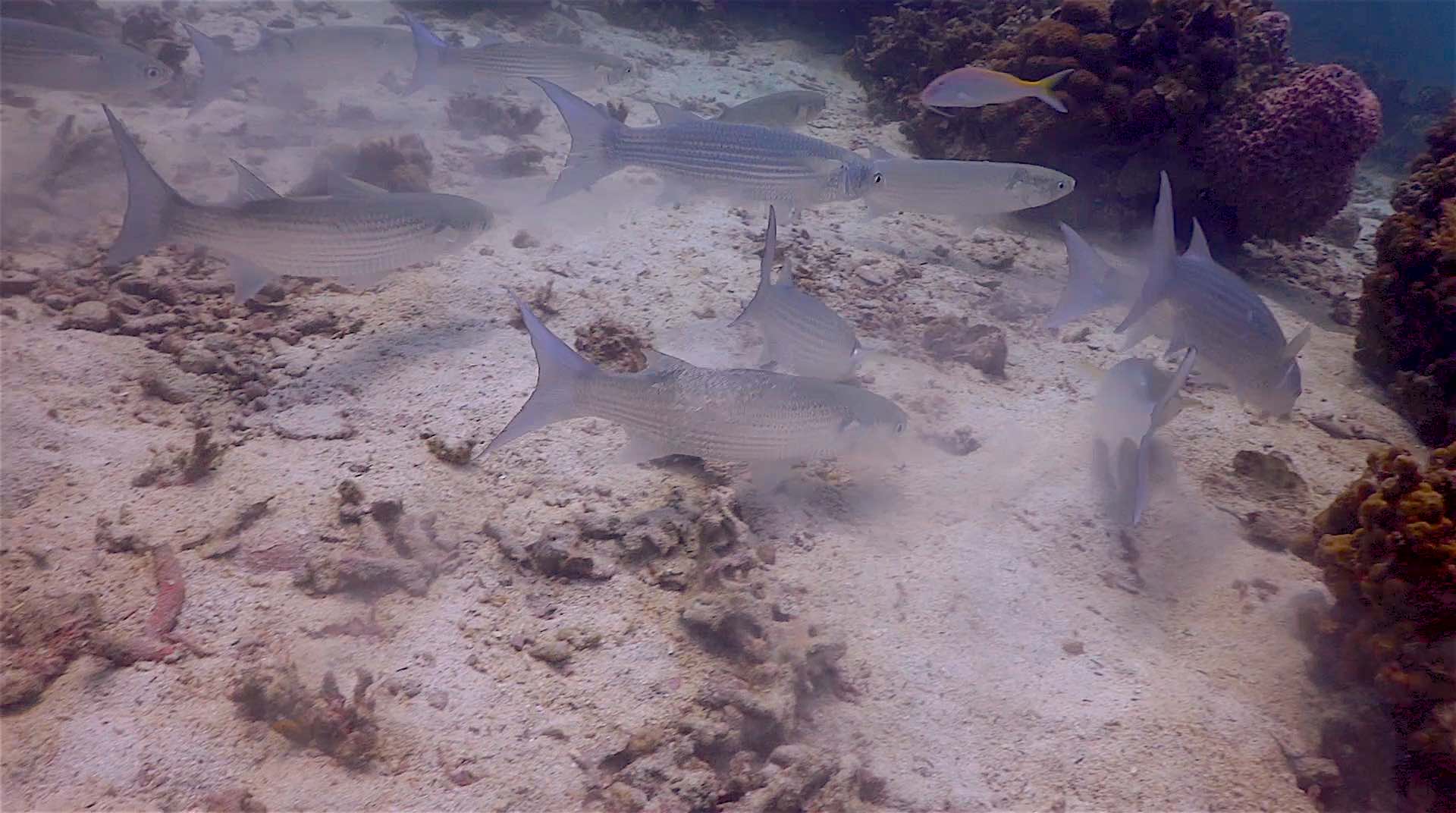 Explore Red Rock Dive Site Koh Tao
Once divers have explored the pinnacle they can choose to navigate west into the Koh Nangyuan shoreline.
While swimming along the shoreline you will notice a vast amount of hard and soft corals and lots of marine life to enjoy. Keep a look out for a Sea Turtle or schools of golden Trevally and Snappers.
It is here that you will also have the opportunity to swim through 'Nangyuan Cave.' This is a small cavern swim through, which adds an extra bit of excitement to your dive.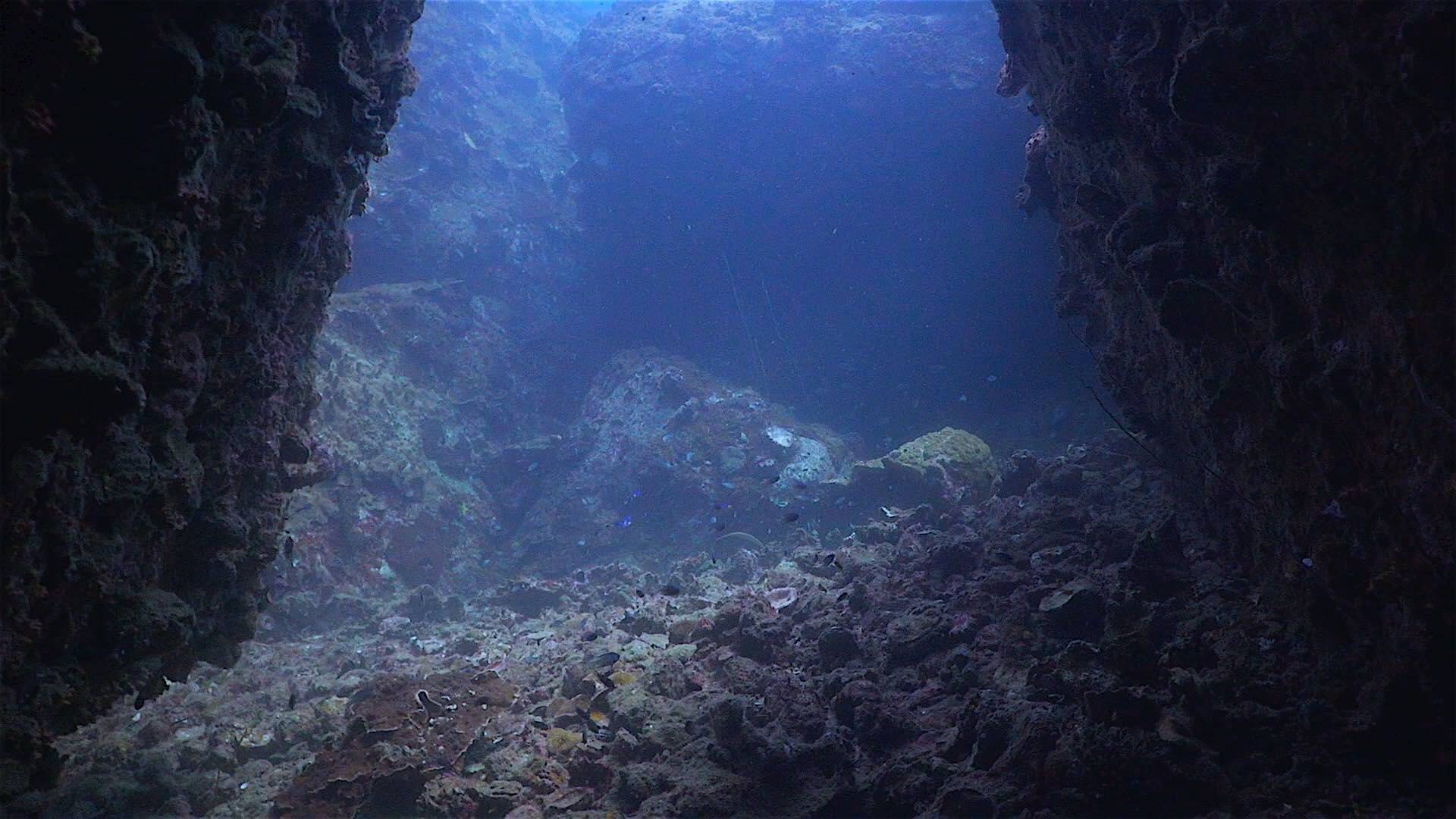 Nangyuan Cave
Once inside you will notice gorgeous beams of light streaming through lighting up the cavernous walls. This is definitely not a dive site you want to miss.
The entrance of the cave starts around 11-12 metres, and offers a scavenger hunt of all things small. Bring a torch with you and you will notice Cleaner Shrimps, Wart Slugs, pipe fish and much more.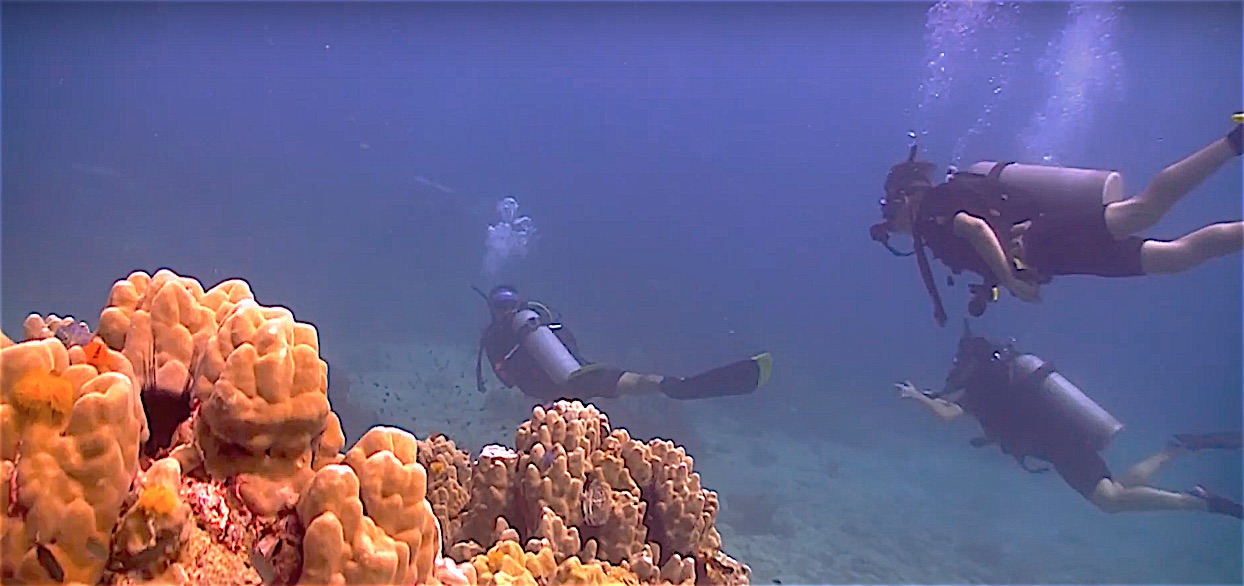 Diving from Red Rock to Japanese Gardens
At this point in your dive you can either head back to Red Rock or make the underwater journey to Japanese Gardens.
With careful management of your air consumption, this allows you to experience two dive sites in one dive. It is a great option for fun divers looking for a more adventurous dive.
What you will see at Red Rock Dive Site
Red Rock is a diverse dive site with lots to do. You can expect to see a wide range of marine life including:
Butterfly Fish, Angel Fish, long fin bannerfish, Anemone fish, Red breasted wrasse, Parrot fish, Blue Spotted stingray, Titan Triggerfish, Sea Turtles, Wart Slugs, pipe fish, schools of Trevally, Sea Snakes and much more.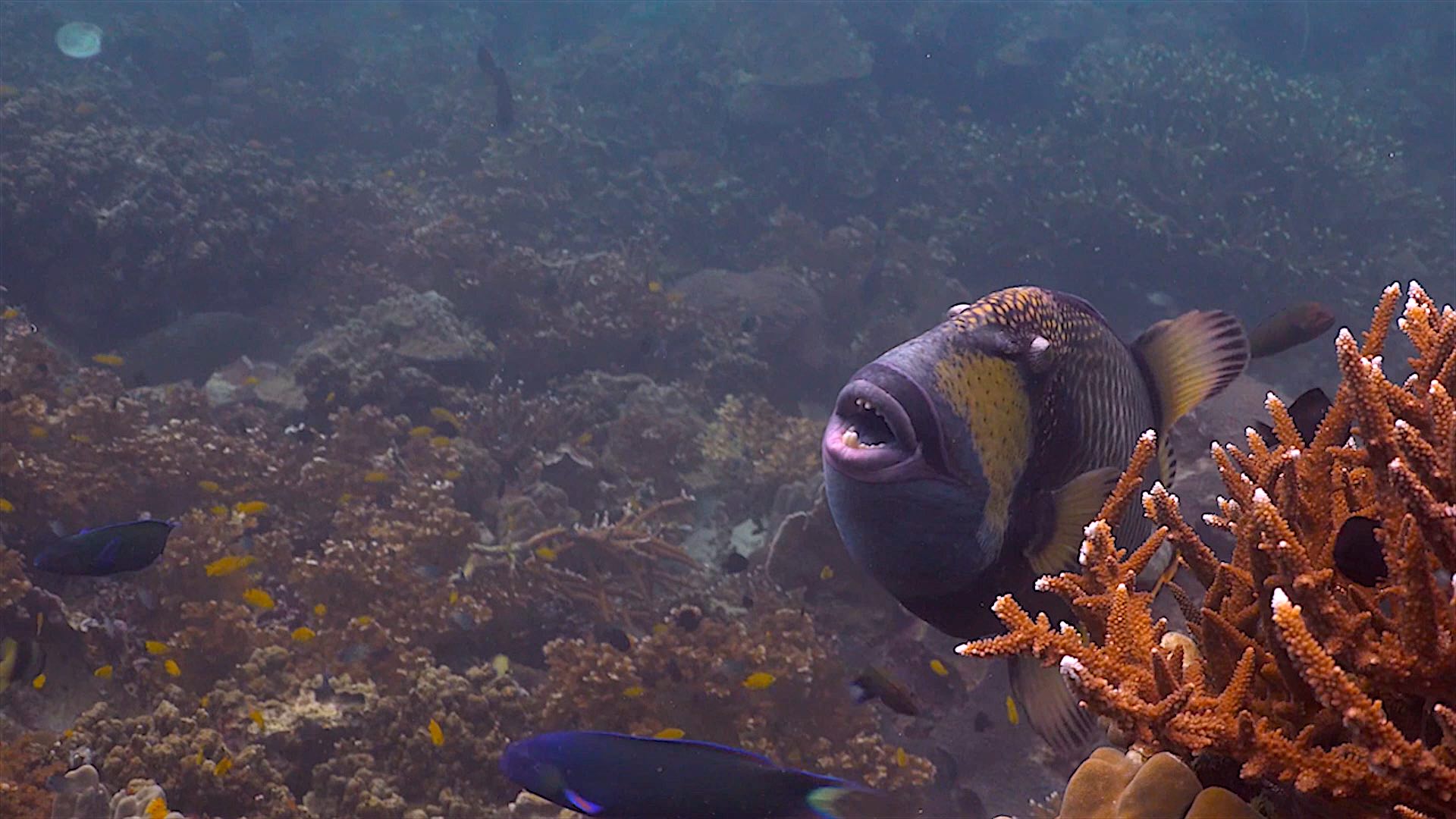 Our Dive Site Rating
This dive site is suitable for certified divers and divers during their Advanced Open Water Training.