Where to find the best Bars on Koh Tao
Despite being smaller than its neighbouring islands of Koh Phangan and Koh Samui, Koh Tao still has an amazing nightlife that offers plenty of entertainment to suit everyone's taste.
As you would expect with a tropical island paradise, there are lots of beachfront bars you can visit around the entire island.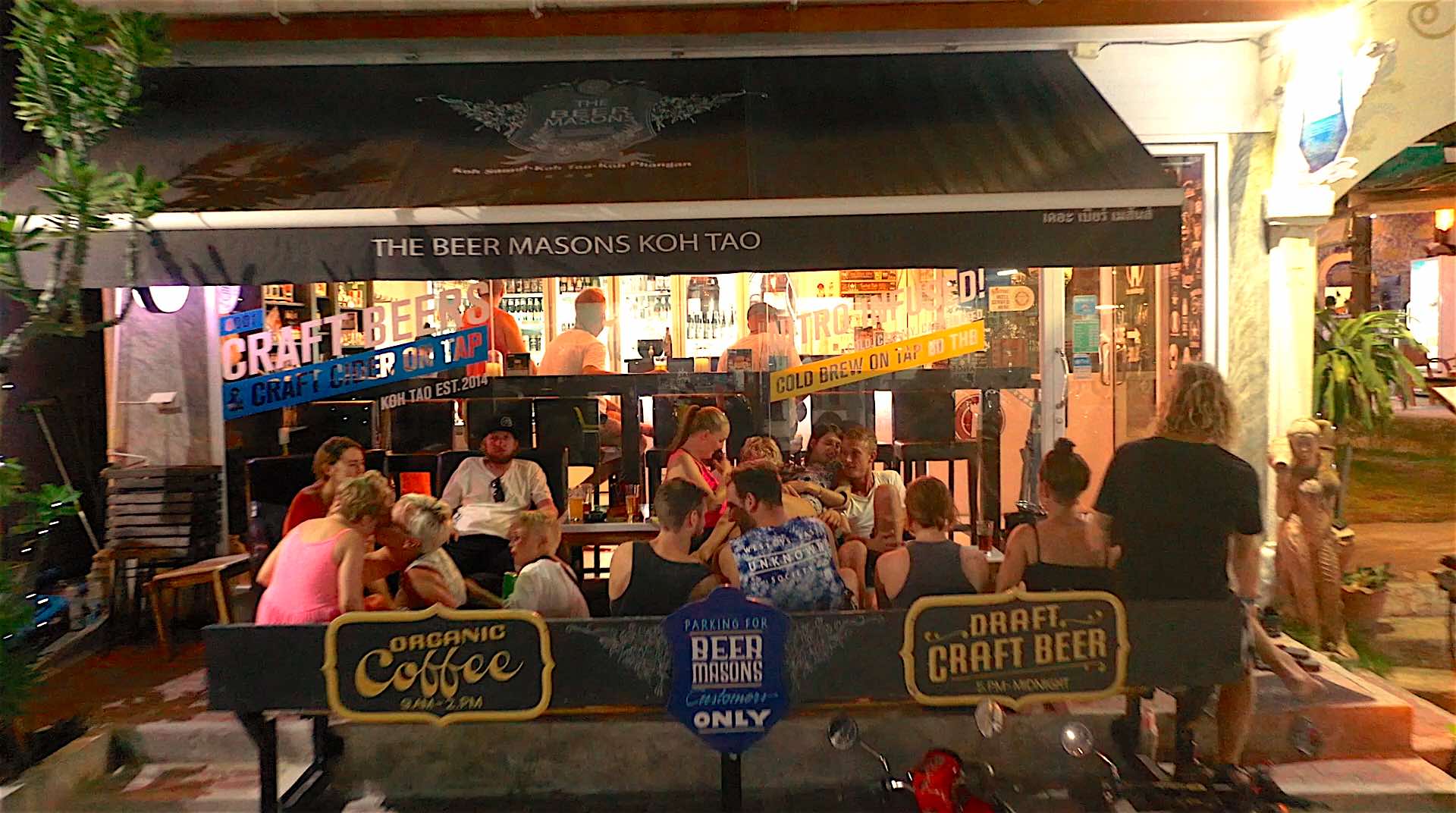 Beach front bars on Koh Tao
Koh Tao's beachfront bars provide you with a great view and provide a stunning panoramic backdrop while you enjoy a few drinks.
They are a great place to take a break from the tropical climate and catch some shade from the blazing sunshine.
The bars along Sairee beach on the West Coast of the island provide a great location to catch one of Koh Tao's famous spectacular sunsets.
There are fireshows at bars on the beach at different locations in Sairee, beer buckets, pool parties and a huge selection of cocktails that should be added to your visit itinerary.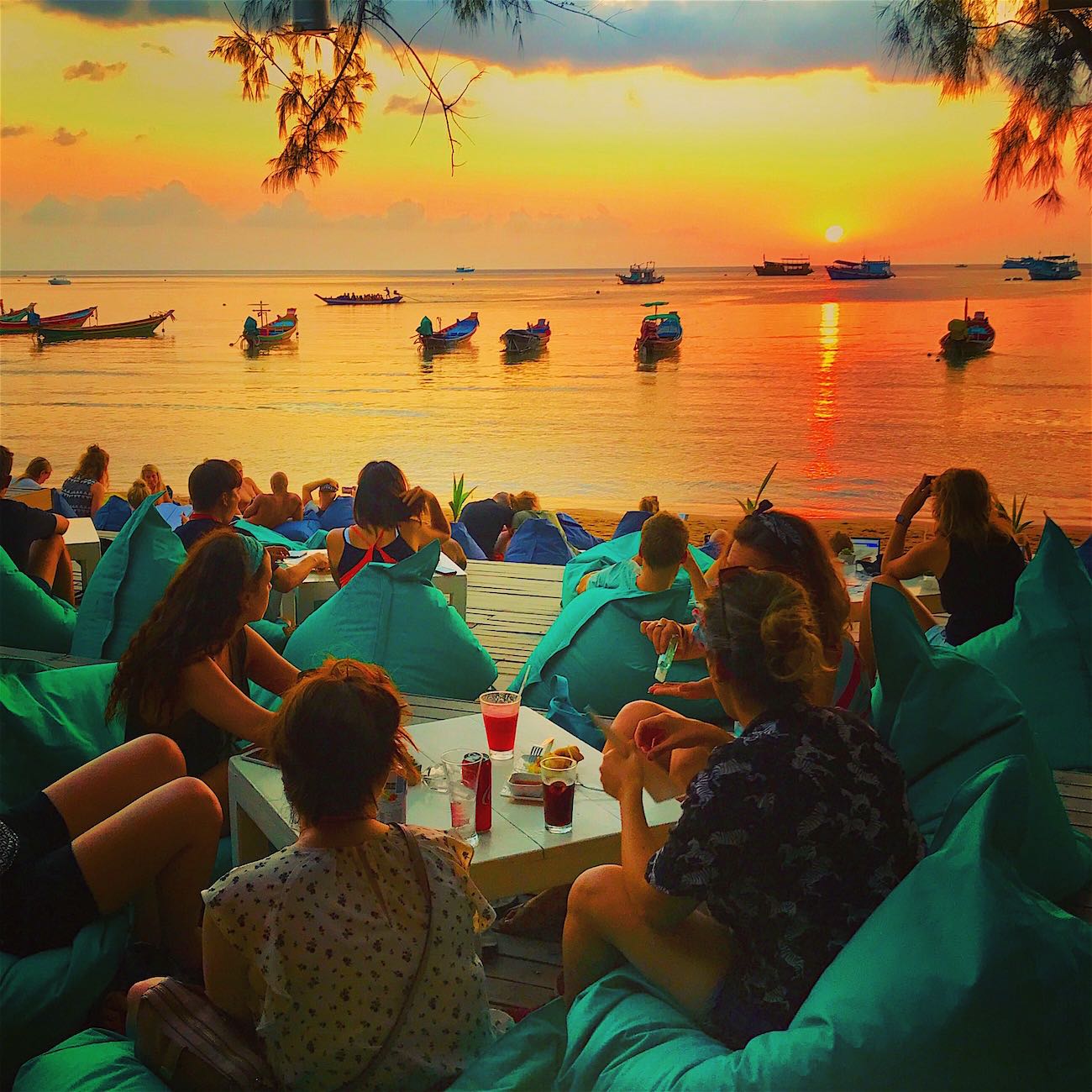 Sports Bars on Koh Tao
Travellers and sports fans who want to keep up with the latest games and favourite team, can choose from multiple sports bars on the island who offer live broadcasts of all the major sporting events.
From AFL to UFC and everything in between, you can find somewhere to watch the game and enjoy a few beers.
You do not need to worry what time your game is on as most of the sports bars will open to accommodate them.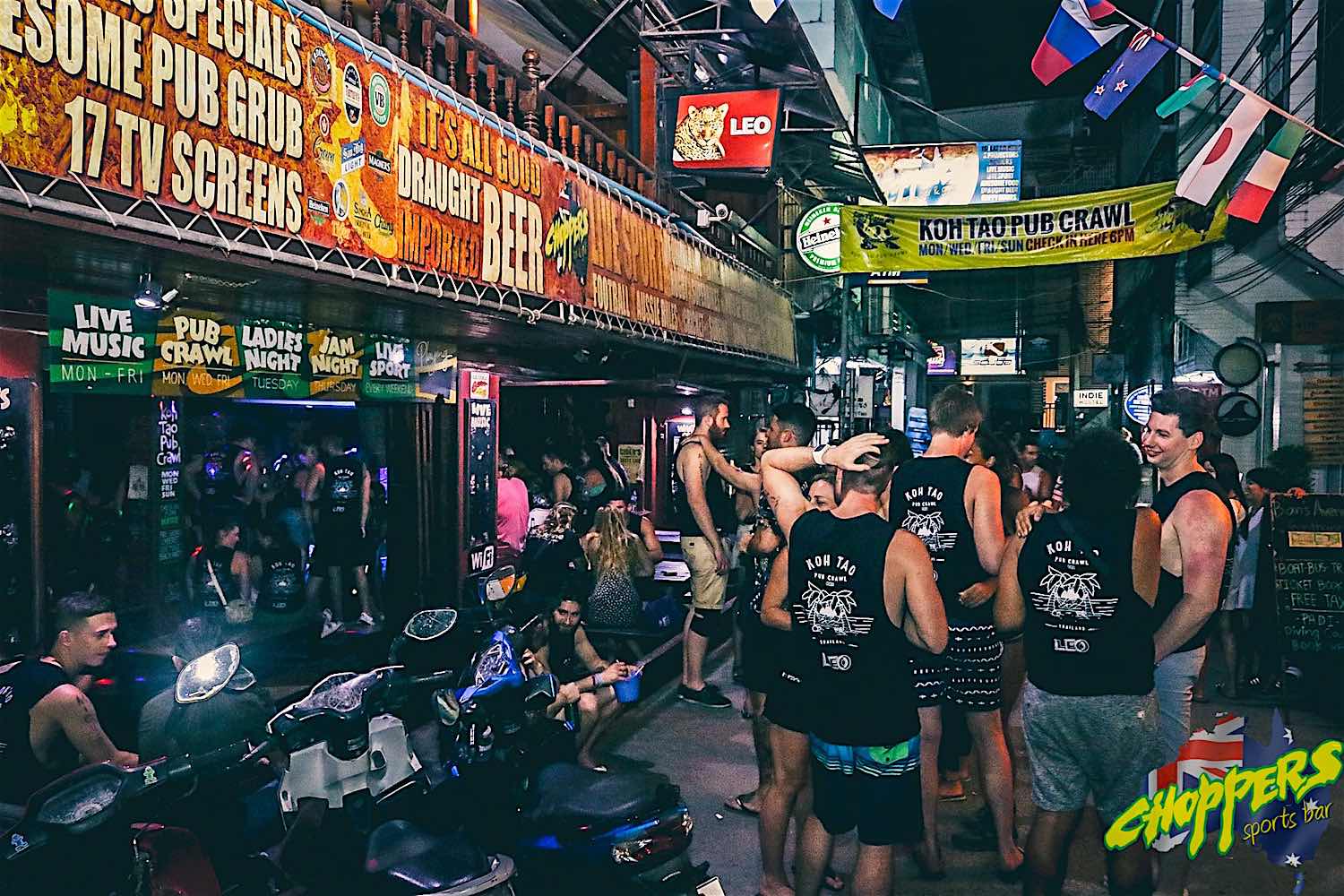 Craft Beer
If you fancy a beer and want a venue change, there are a number of bars offering craft beers and ciders, including one which is dedicated to craft beer and offers over 100 different choices.
Some may even offer beer tastings if you are looking to expand your taste buds and want some recommendations along the way.
Viewpoint bars on Koh Tao
For a beverage or a refreshment with a spectacular view, you can opt to visit one of the bars located at a panoramic viewpoint.
Quieter than the bars in the three main villages, these venues offer a great choice if you want a bit of tranquility, relaxation and to take in one of Koh Tao's breathtaking views to go with your drink.
There are also a number of bars that are a bit more unique, including a reggae bar housed in a series of treehouse-style structures.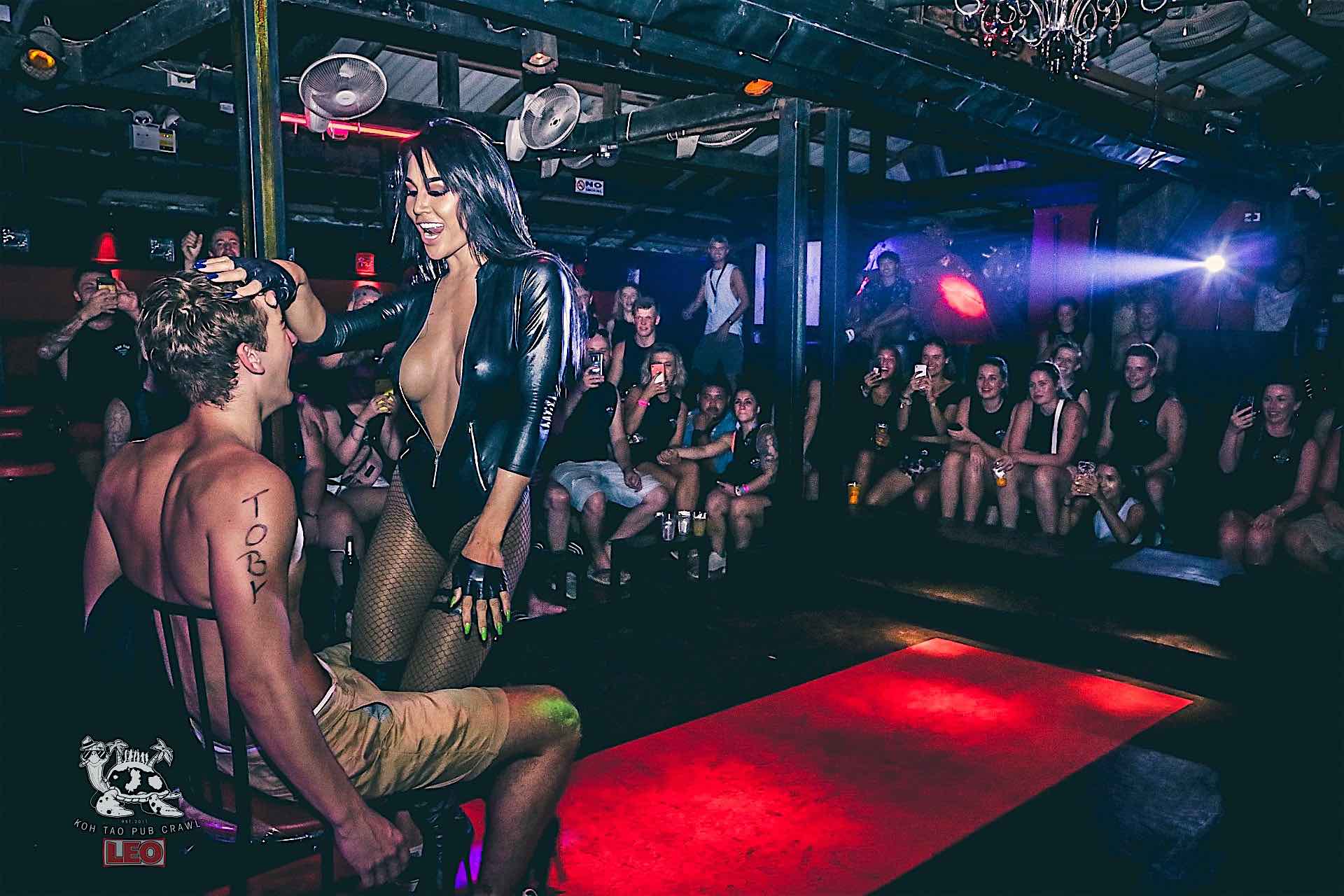 Queens Cabaret Show
There is the nightly cabaret show in Sairee, a jungle bar made from sustainable materials and a bar that has a pirate theme.
If you are looking for a night out with a difference, you can include these on your list of places to stop for a beverage.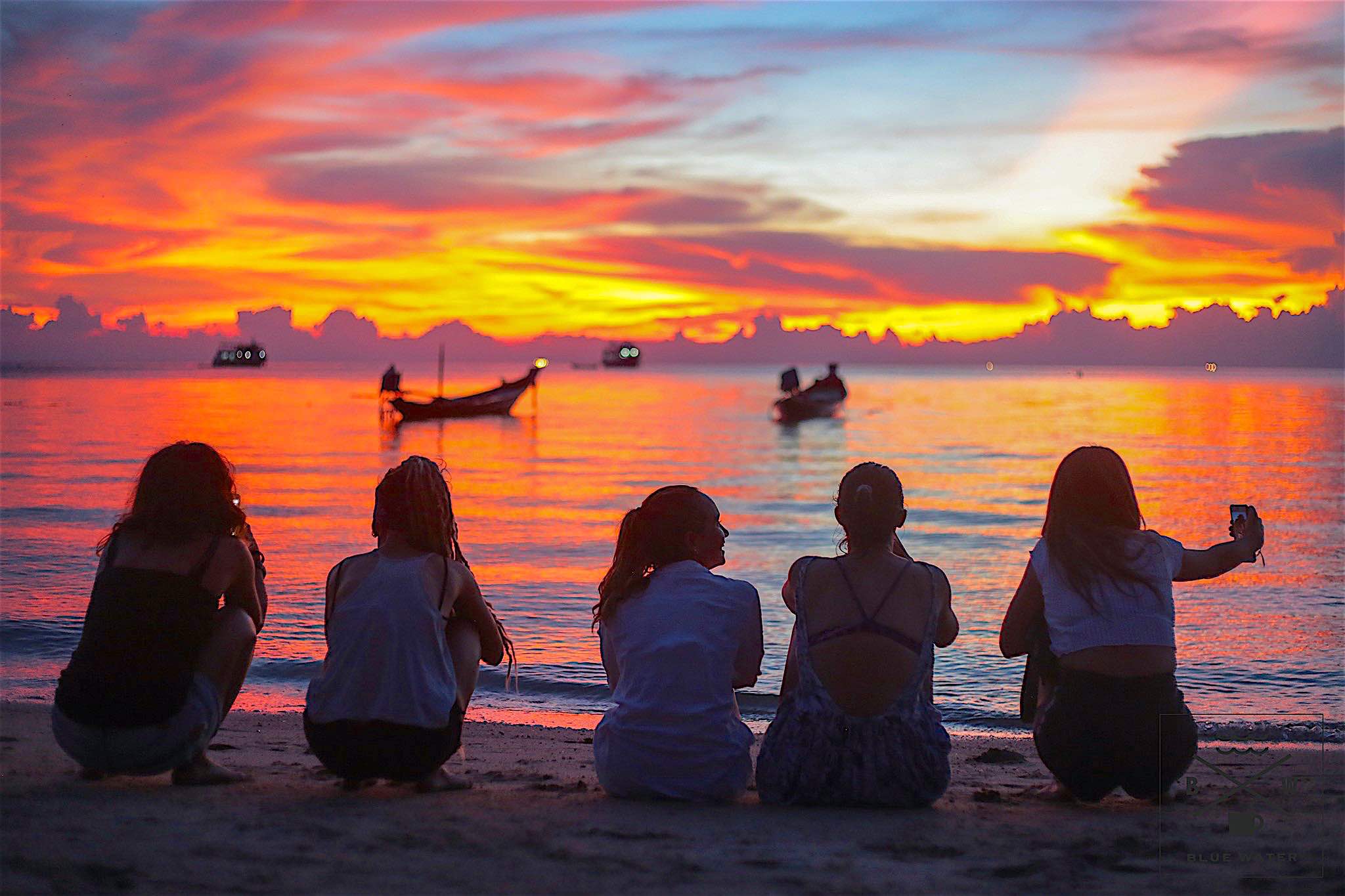 Party Bars on Koh Tao with dancing
If you are looking for a bit more of a party and consider dancing to be a necessary part of a good night out, you can find many of the bars offer live music or DJ's so you can dance until the early hours.
Pool Parties
There are also Latin nights, rock n roll events, pool parties and jam sessions to choose from, explaining why Koh Tao's reputation isn't just all about diving!
No matter how you like to enjoy a drink, Koh Tao has a venue that will suit your tastes. Chilled out solo drinks to party drinks in a big crowd Koh Tao has it all.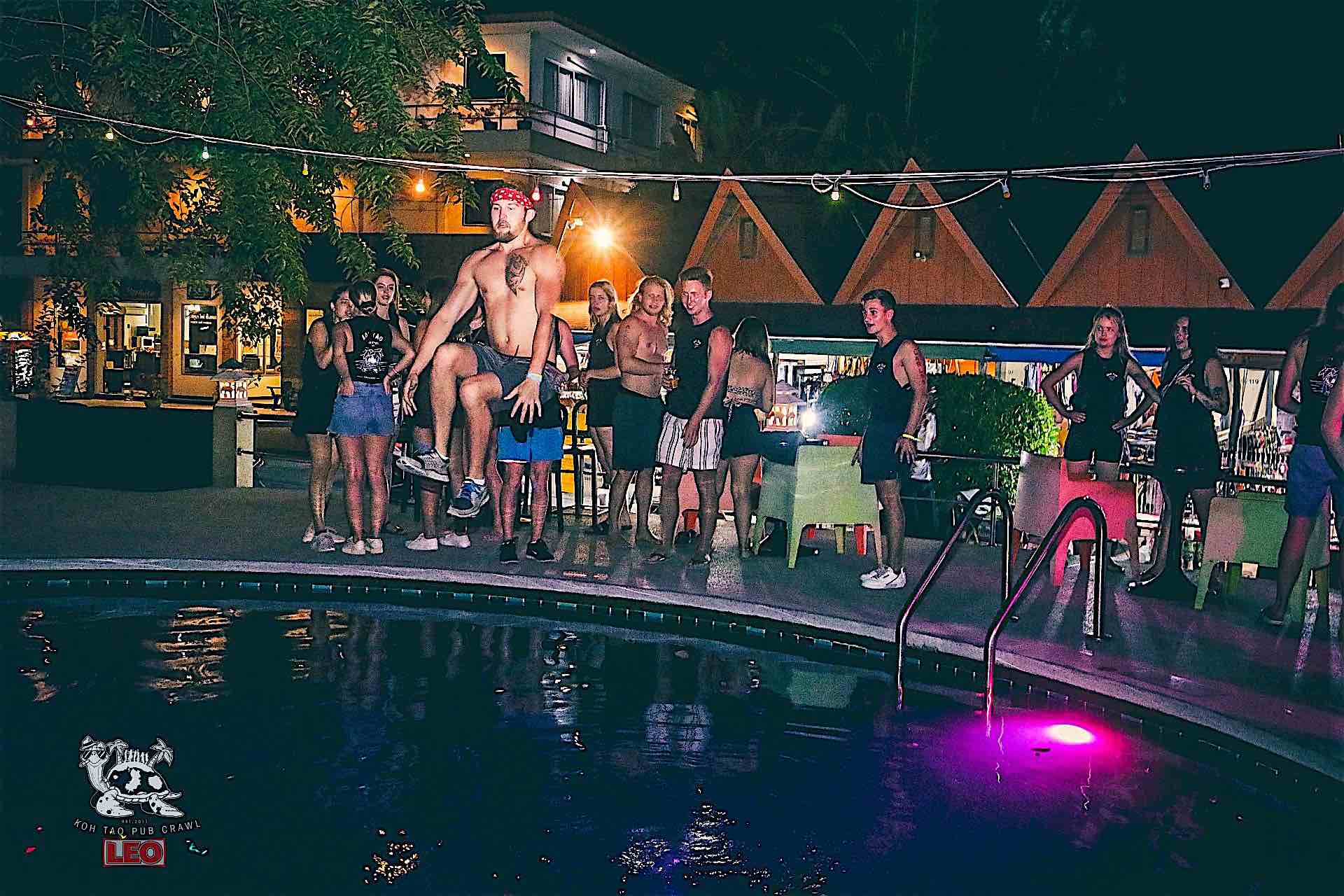 Koh Tao Pub Crawl
If you have arrived alone and need to find a big crowd, just sign up for the Koh Tao Pub Crawl.
At Asia's Best Pub Crawl you will make new friends from around the world with similar interests. The pub crawl stops at multiple bars, the Queens cabaret and gives you the opportunity to meet new friends.
Frequently Asked Questions
Where are the most popular bars on Koh Tao?
The most popular bars on Koh Tao are located along a 1.8km stretch of Sairee beach. There are beach bars, party bars and fireshows almost every evening and are they are family friendly with food and drink available.
Are drinks expensive on Koh Tao?
On average drinks are cheaper at bars and restaurants on Koh Tao than tourist spots in Koh Samui, Phuket and Bangkok with a small beer costing around 60-70baht in a bar and a large one 80-90baht.
Is it safe to drink at bars on Koh Tao?
It is very safe to drink at the bars on Koh Tao but like any other location in the world, do not leave your drink unattended, do not leave personal possessions lying around unattended, do not drink too much and do not drink and drive. Also, as a traveler in a country with different cultural practices, be respectful and considerate towards local laws, notices and regulations.
What is the best viewpoint bar on Koh Tao?
There are several stunning viewpoint bars on Koh Tao. On the south side of the island you have 'Sun Suwan 360', which is just below the John Suwan viewpoint but without the hike. There are several different platforms and a great view of the island from the south. It is 50baht entrance fee, which you can credit towards a beer or other drinks such as shakes and coconuts.
What is the most popular beach bar on Koh Tao?
There are several popular beach bars on Koh Tao including Fizz beach lounge, Maya beach club, Fishbowl beach bar & BND Beach Club, which are all located on Sairee beach on the west coast.
Do I have to book for the Koh Tao Pub Crawl?
The Koh Tao Pub Crawl is Asia's biggest and most popular pub crawl and is often sold out, so to avoid disappointment you can book with us and secure your ticket in advance and a enjoy a fun filled night of entertainment.