Specialty Diving Courses on Koh Tao
If you have caught the scuba bug there are many great options available to enhance your diving skills, learn new techniques, try out new equipment and explore more of the underwater world.
A really good choice is to pick one of the many Specialty Courses, each one having different criteria and goals, making it easy to find something that interests you or helps you progress as a scuba diver in a fun, safe environment.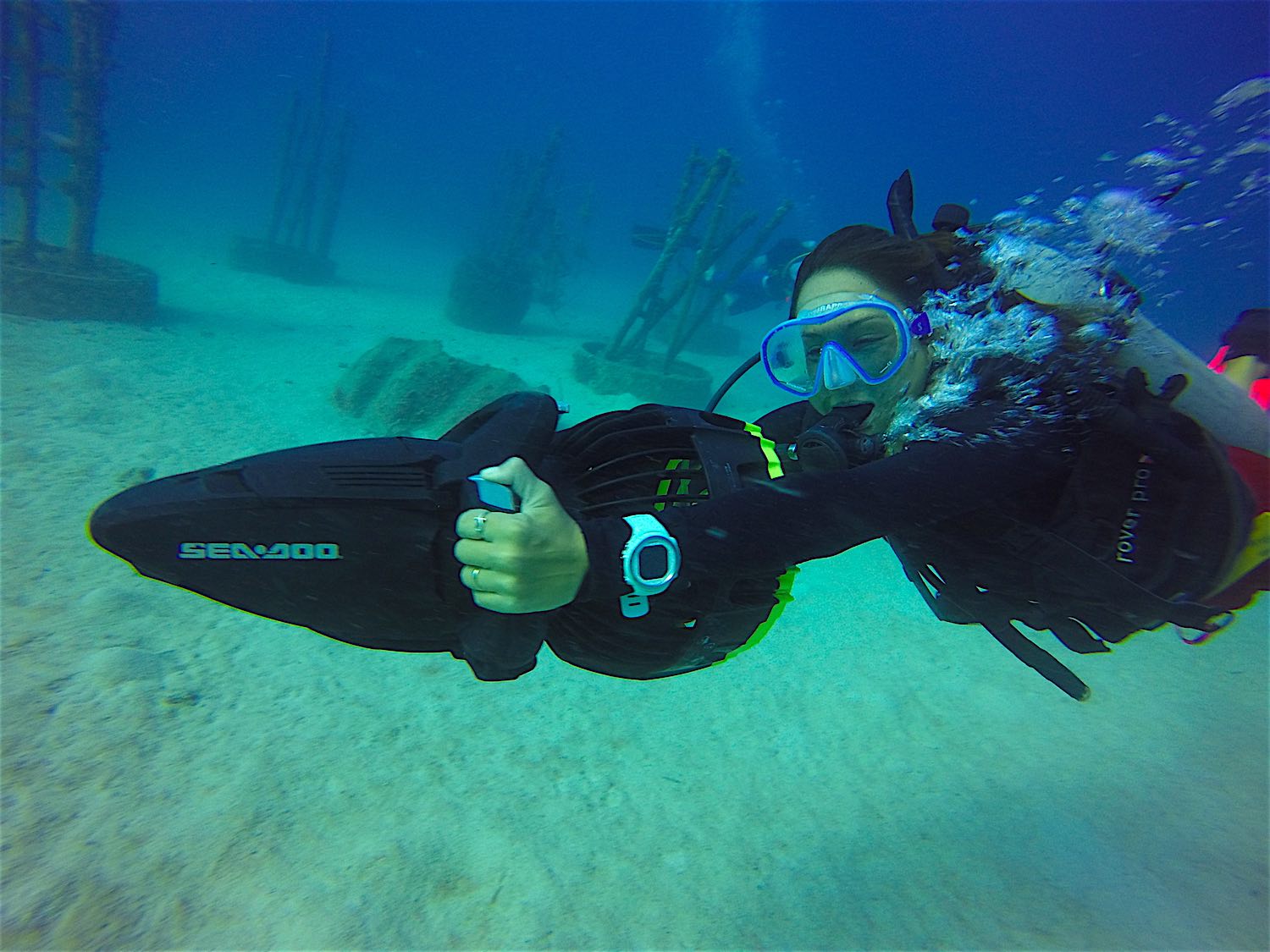 Why Koh Tao is Good for Specialty Course Training
On Koh Tao there are many options available due to the huge choice of dive sites nearby and the wealth of experienced instructors on the island, making it the perfect place to follow your chosen path.
Koh Tao certifies more scuba divers than any other location on earth and is known as the place to visit to learn to scuba dive.
Popular Destination
The underwater topography is perfect for people who want to try scuba diving, beginner courses, advanced divers and professional level training courses.
As there are so many visitors to Koh Tao, with many of them enjoying activities in the water, training standards are also very high.
With 30 dive sites available of varying levels of complexity, Koh Tao is also perfect for specialty training courses. It truly is the Mecca of scuba diving.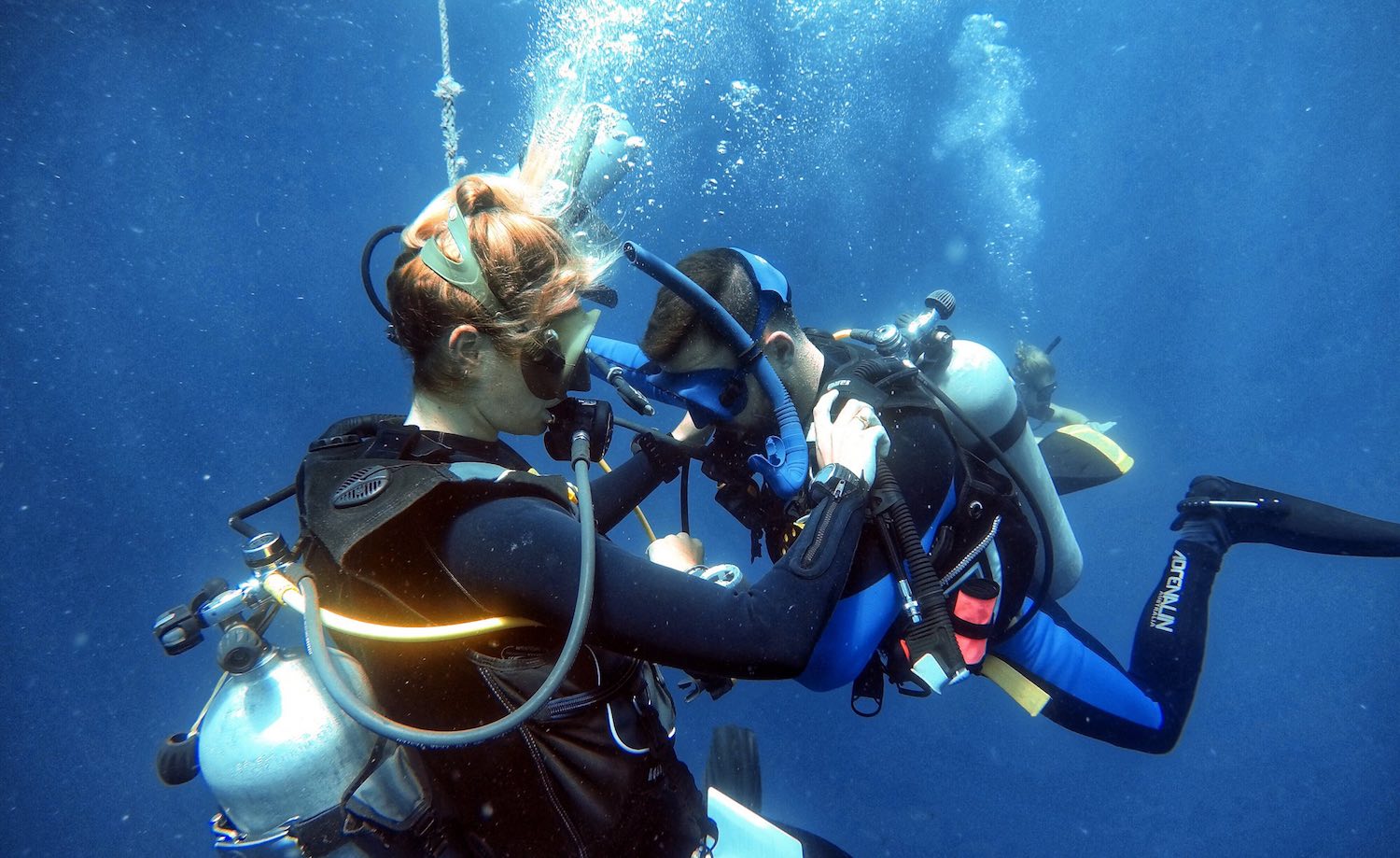 What type of Specialty Courses you can do on Koh Tao
Our recommendations for specialty courses will ensure you get the most out of your visit, improve your skill set and have lots of fun in the process.
Deep Diver Specialty Course
Gain access to deeper dive sites, allowing you to see new types of marine life with this exciting specialty course.
Wall dives, underwater pinnacles and wrecks are examples of dive sites that sometimes require a little more depth.
Go Deep
Learn techniques to manage your gas, communicate effectively with your buddy, control your position and compensate for the differences in the environment at up to 40 metres.
With this course you will explore how depth and pressure changes affect you, learn more about color changes, how pressure affects objects and much more.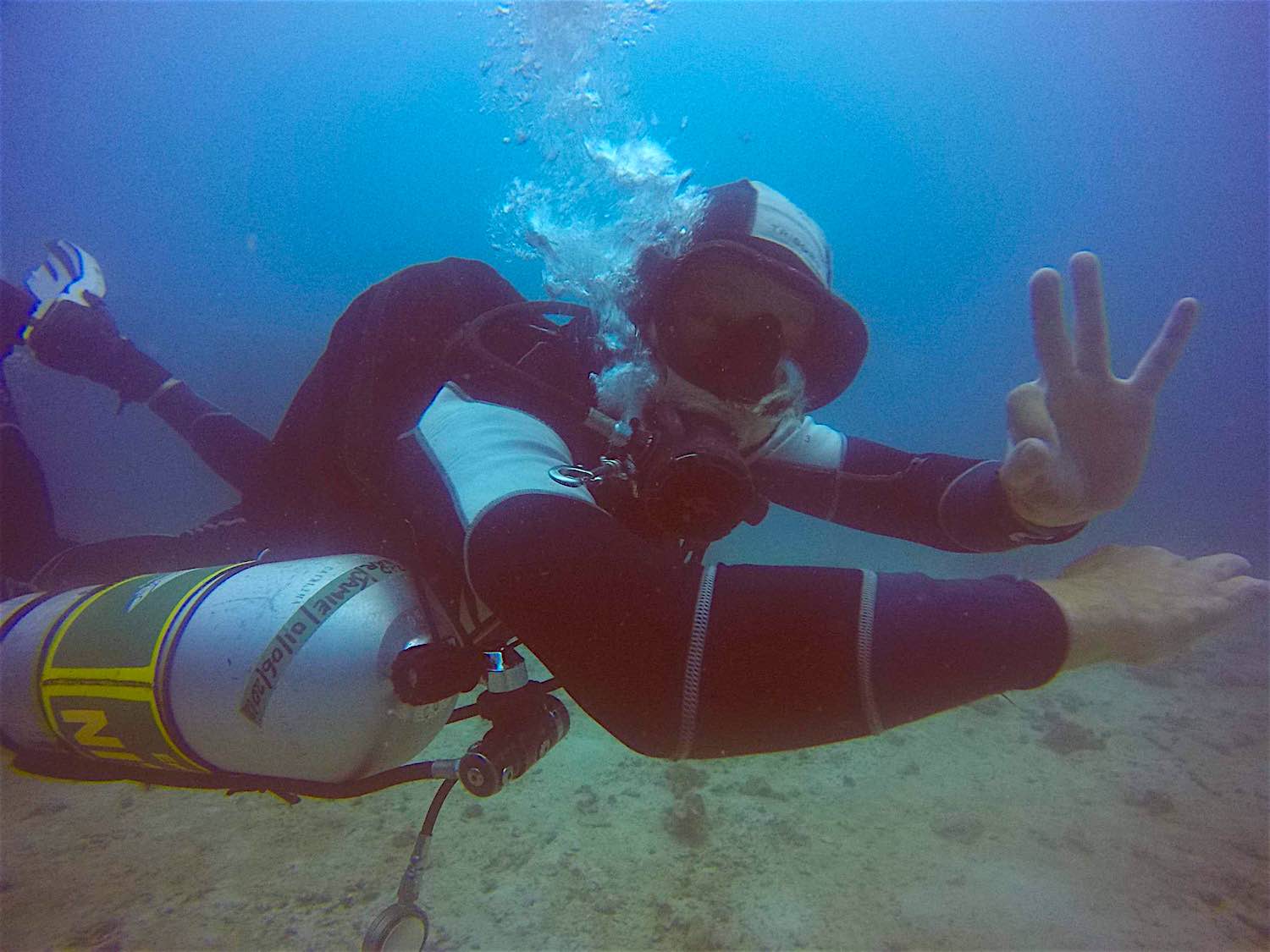 Enriched Air Diver Specialty Course
The most popular specialty course, the enriched air diver course gives you more no decompression time allowing you to stay underwater longer and get back in for a second or third dive even sooner.
Diving on Nitrox
After completing this course, you will have an understanding of how diving with air that has a higher oxygen content, allows you to have more bottom time.
This will allow you to spend more time at your favourite dive sites or spend more time exploring new ones.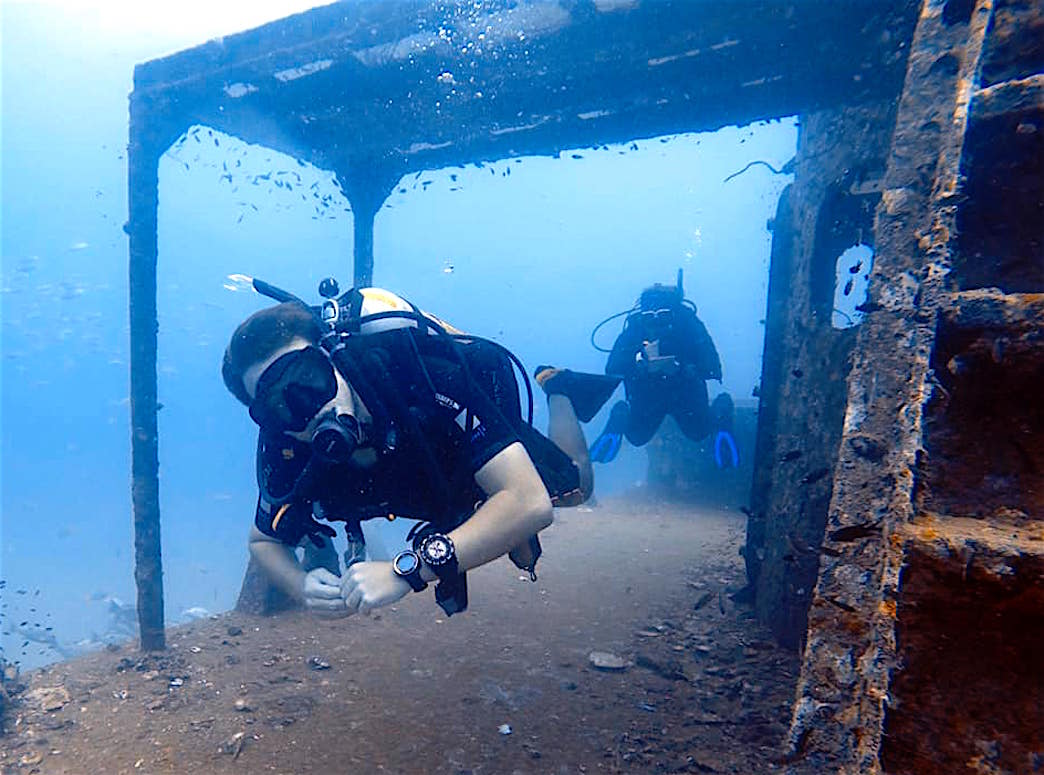 Wreck Diver Specialty Course
Wrecks are very popular dive sites all around the world, the Wreck Diver specialty course teaches you the skills and knowledge you need to safely explore and penetrate these dive sites.
Wreck Diver
The course is completed by following several guidelines and using new equipment to plan and execute your multiple dives.
Once certified, you will be confident to explore a variety of wrecks around the world in a safe, fun way with your dive buddy.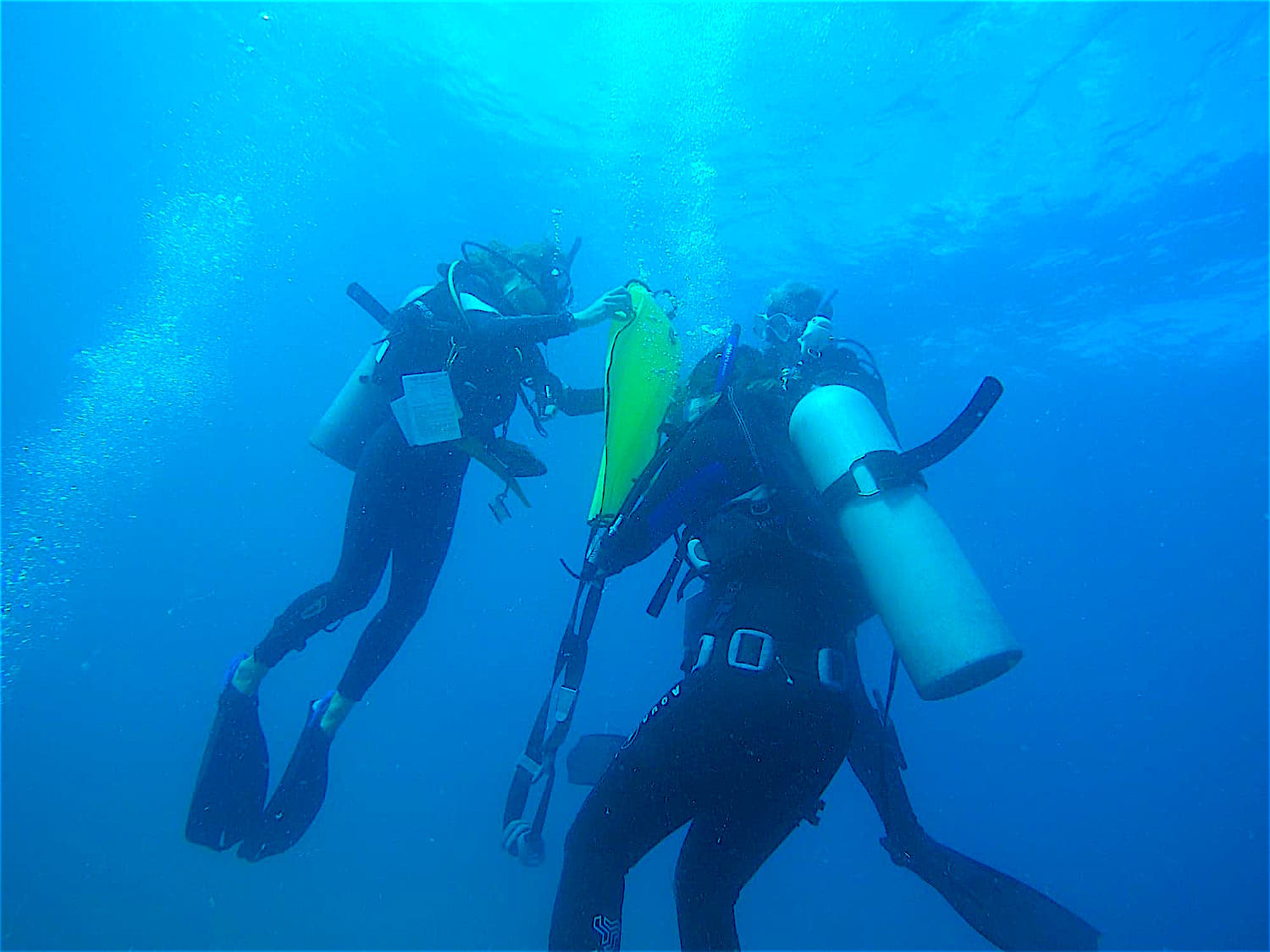 Search & Recovery Diver Specialty Course
Sometimes things get lost, maybe small unimportant things, occasionally expensive things like dive cameras fall off the side of the boat or pier.
This specialty course will show you effective swimming and diving patterns to help you locate lost objects, ways to communicate and move with your dive buddy depending on the size of area you are searching or size of object you are trying to locate.
You will also learn how to recover larger items that are too heavy to take up yourself using lift bags correctly to make a controlled ascent. An exciting course that is also lots of fun.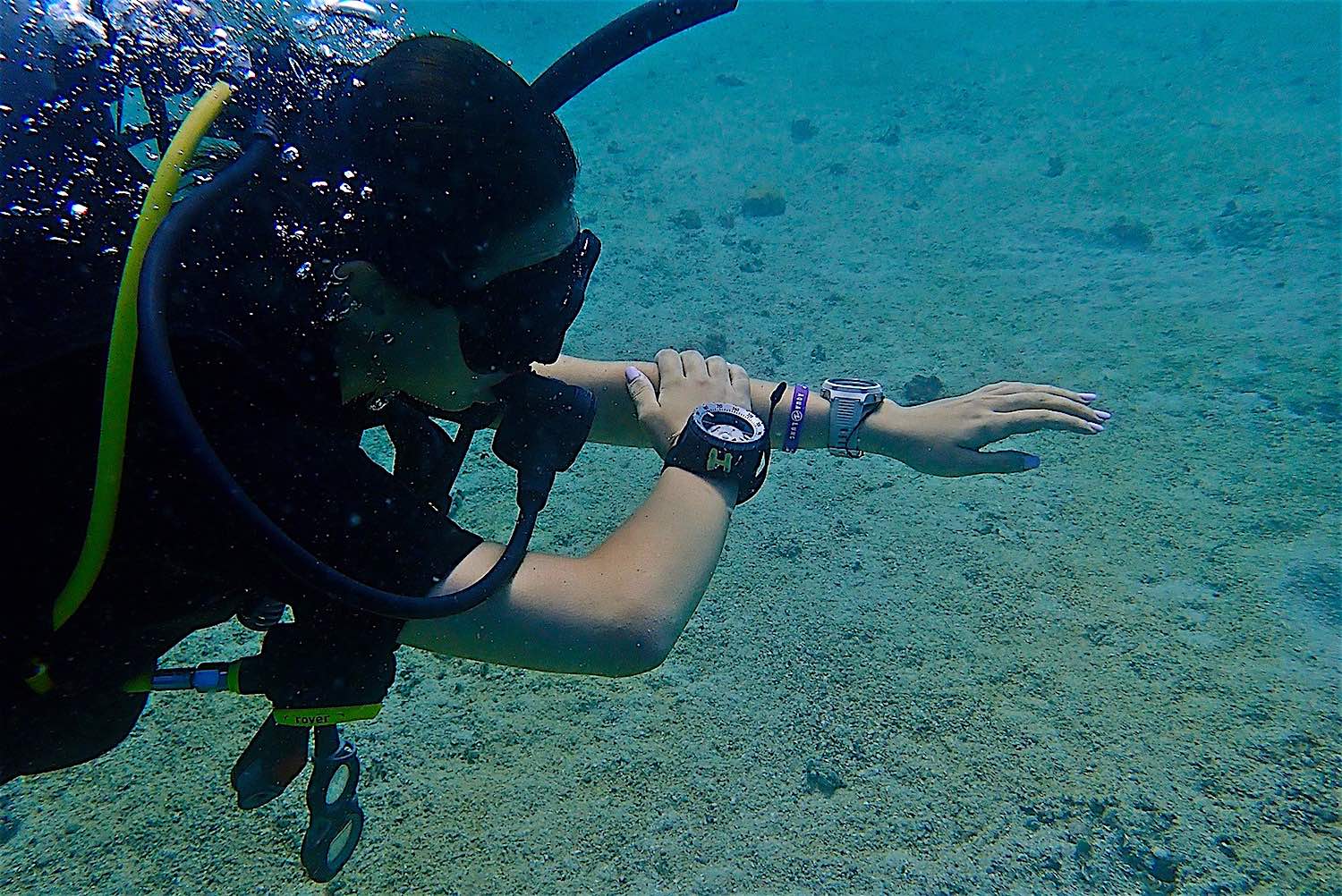 Underwater Navigation Specialty Course
The  Underwater Navigation specialty course is a great way to improve your confidence when exploring new or unfamiliar dive sites.
Learning to effectively use an underwater compass will allow you to explore a dive site with confidence and retrace your steps to get back to the boat or follow a heading to your desired ascent point.
Valuable skills every scuba diver should have and a fun course to do with a friend as you learn to work together.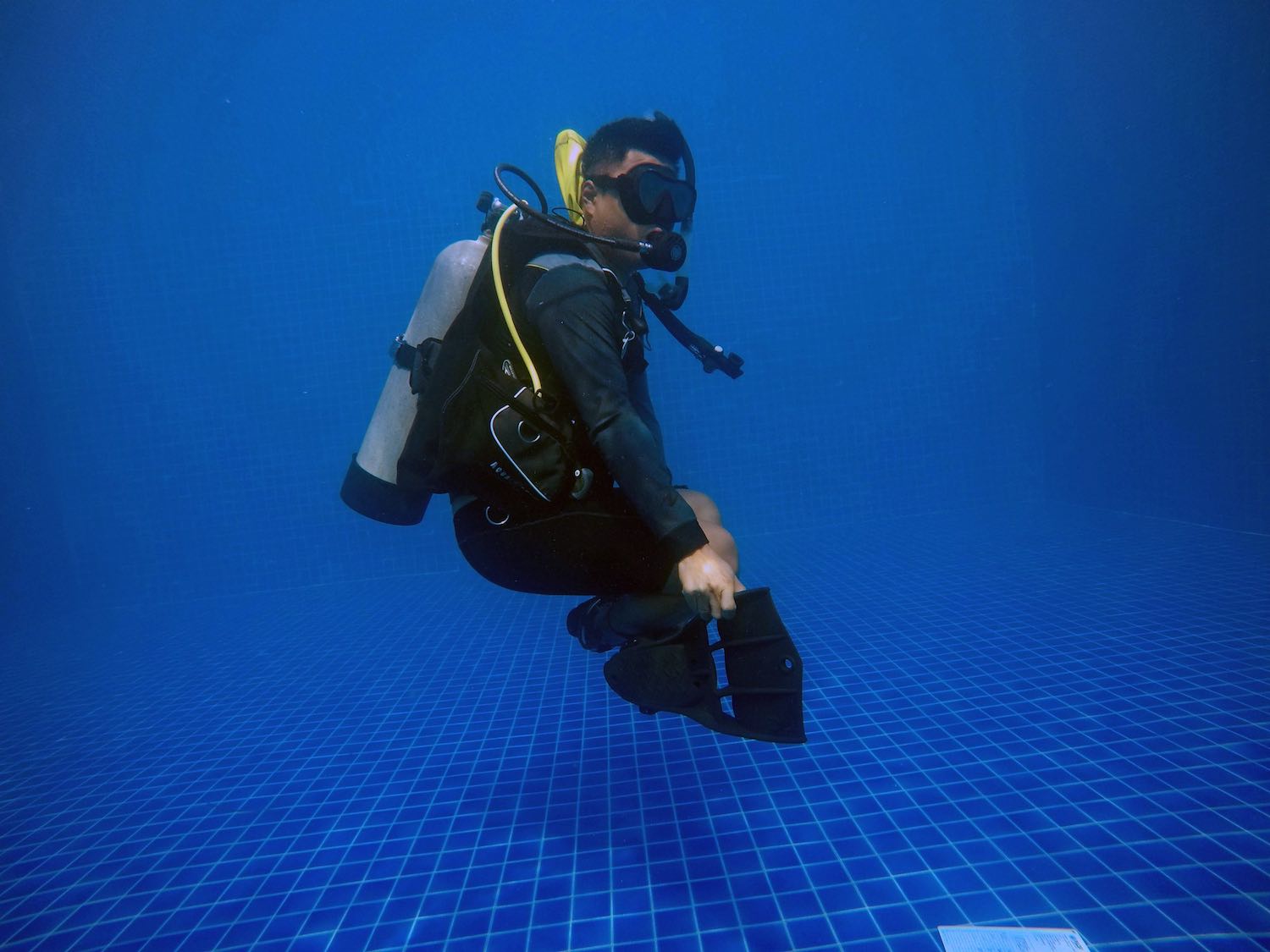 Peak Performance Buoyancy Specialty Course
The Peak Performance Buoyancy specialty (PPB), is a great course for any diver who want to feel more comfortable and confident underwater.
Learning to take complete control of your position and trim in the water will not only make diving effortless and improve air consumption, but it also allows you to remain motionless in any position.
Perfect Buoyancy
This is great news for taking photos or video without disturbing marine life or positioning yourself upside down to get a tricky shot of a shy creature hiding underneath a rock.
You will have lots of fun trying out new techniques and positions and feel so much more confident in your diving abilities.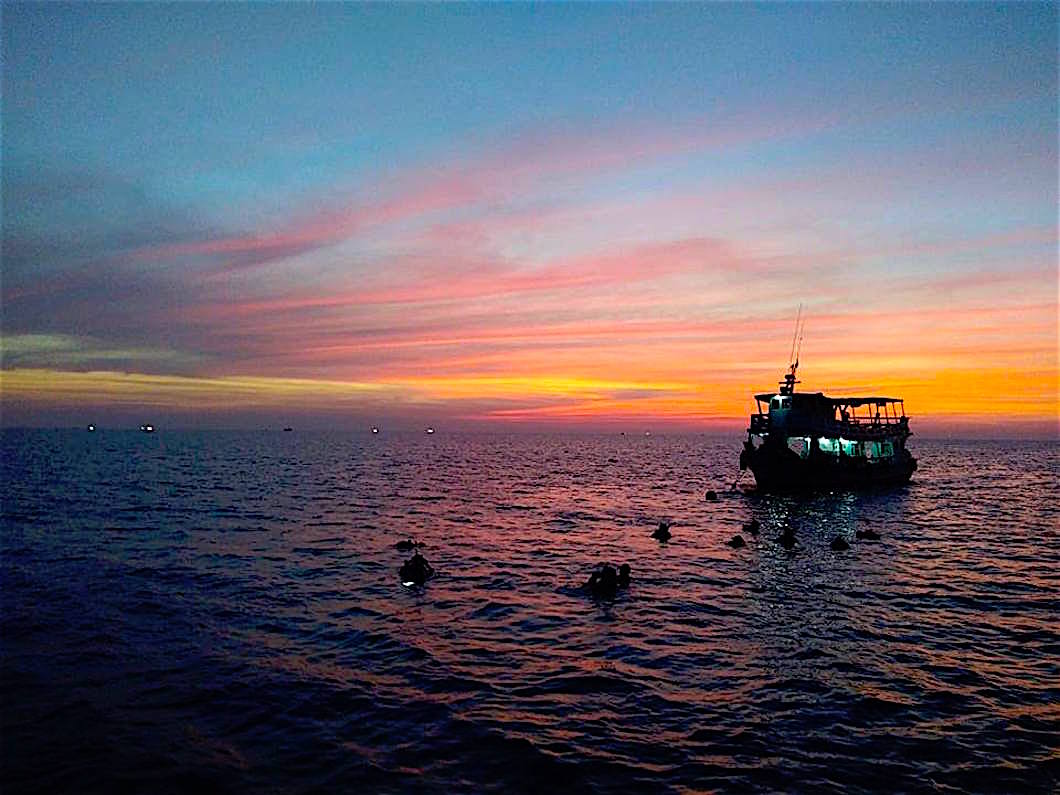 Night Diver Specialty Course
The  Night Diver specialty course is an exciting way to get more out of diving adventures. Many marine creatures have different habits and many creatures that sleep during the day become active at night.
Night Diving
This course will teach you the necessary knowledge and skills to navigate, communicate and explore dive sites at night using underwater lights to see creatures you may have not seen before and signal to your dive buddy.
Familiar locations look brand new and you can explore them all again like its your first time, a great choice to continue your dive education.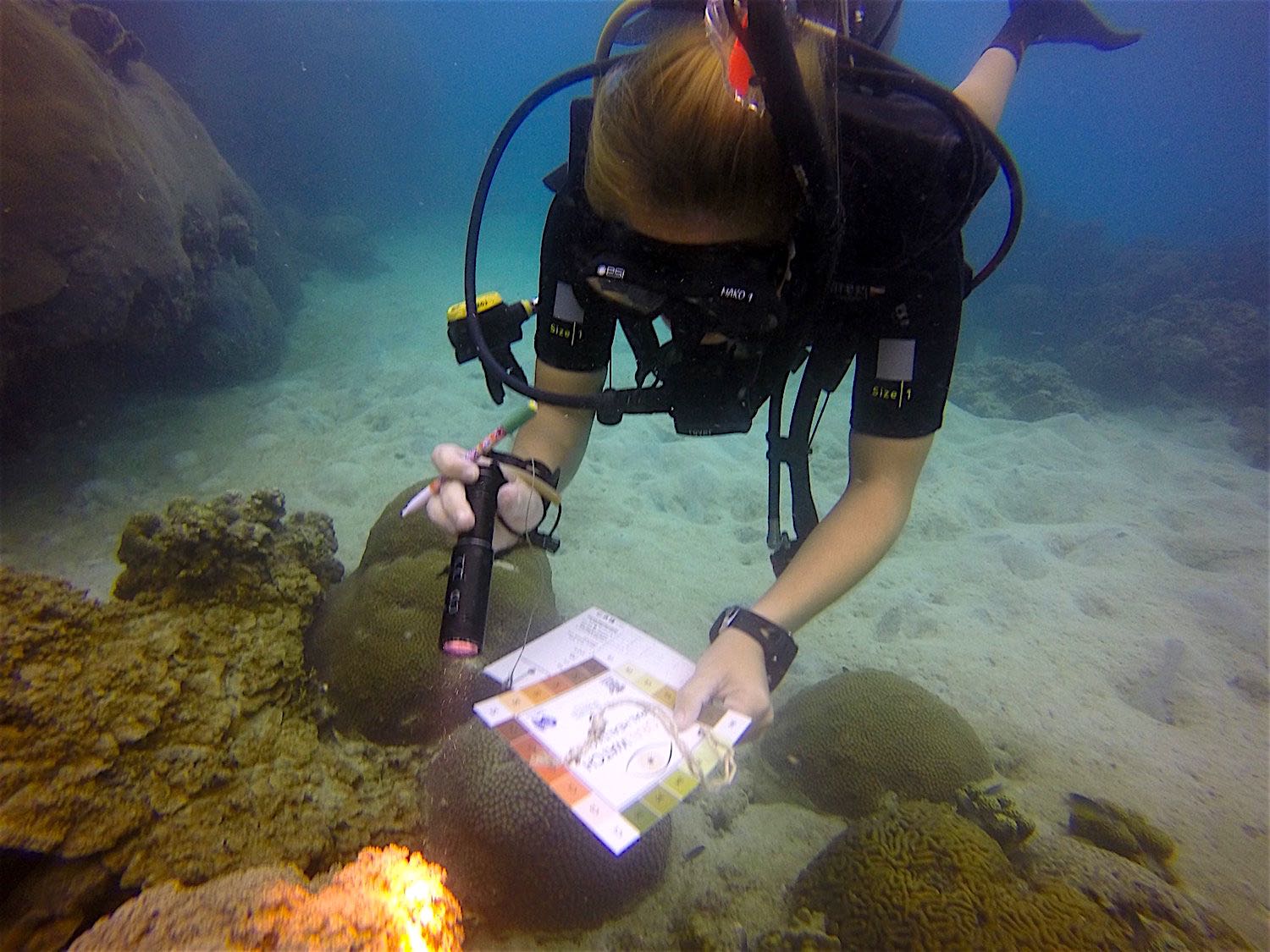 Underwater Naturalist Specialty Course
Learn more about the underwater world with this interesting specialty course, get a better understanding of the eco system you are exploring and the creatures that inhabit it.
The knowledge you will gain on this course will ensure you become familiar with marine life and their habits, allowing you to find and see creatures you had not seen before, a great course to expand your knowledge.
Fish Identification Specialty Course
The  Fish Identification course familiarises you with the marine life in your area and you will be able to answer correctly when asked what you saw on your dives.
With the information this course teaches, you will be able to recognise the marine life you see and have some understanding of their characteristics and behaviours.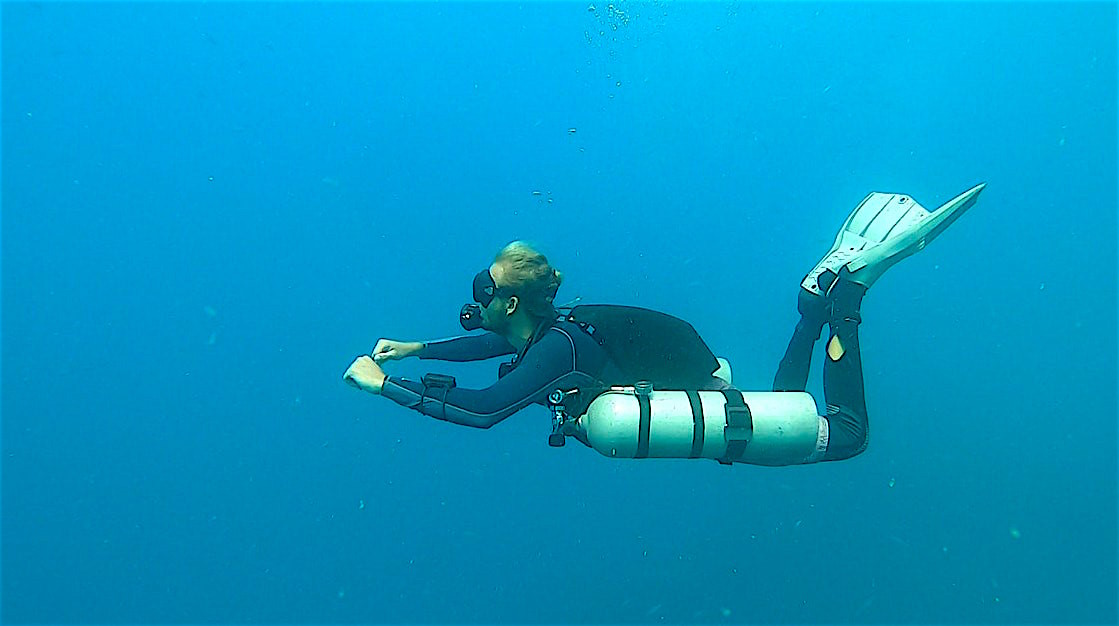 Sidemount Diver Specialty Course
The Sidemount course offers lots of flexibility to you as a diver on how you set your equipment up, enter the water and streamline yourself during the dive.
Many people who try Sidemount won't dive any other way afterwards swearing it is "the only way to dive".
Sidemount Diving
With 2 detachable tanks at your sides there are so many options and the ability to change trim during the dive to manoeuvre through tight spaces.
The sidemount diver is a great specialty course that covers equipment configuration, buoyancy and gas management, try it, you may never go back.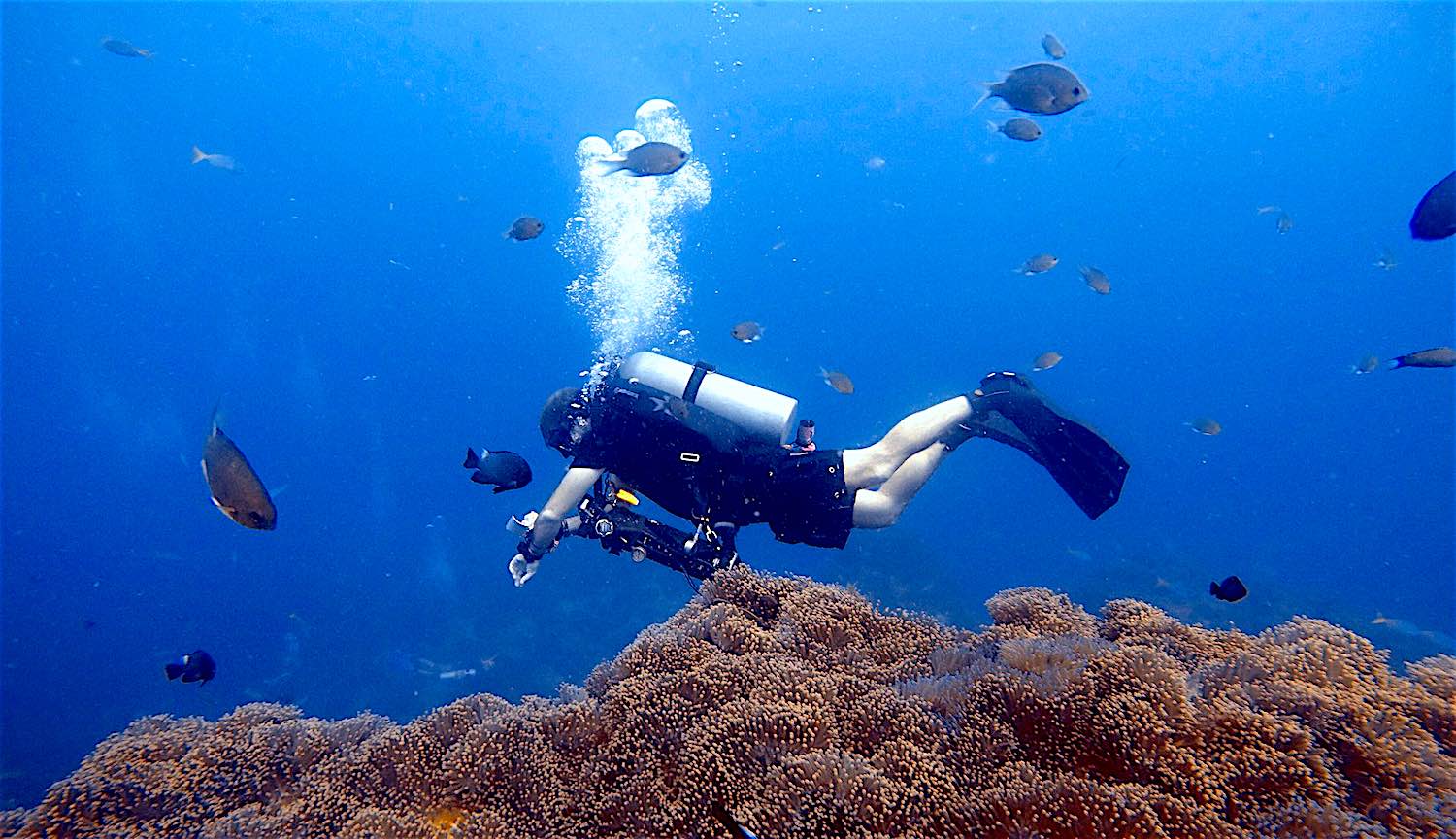 Self-Reliant Diver Specialty Course
The Self-Reliant diver course is a fun and exhilarating course that teaches you the skills you need to safely dive alone.
The course demonstrates how to plan your dive, measure your air consumption and manage your air sources to allow a safe comfortable dive.
A great choice for photographers and videographers alike who are waiting patiently for that perfect shot.
Emergency Oxygen Provider Specialty Course
A great course to take if you are interested in expanding your knowledge on dive related injuries and treatment for divers.
This course will teach you how to recognise and treat many scuba diving related injuries and illnesses that are treatable with emergency oxygen.
You will learn the correct use of equipment and configurations to provide emergency oxygen when it is required. This course is available to everyone and can be helpful in many situations not just diving.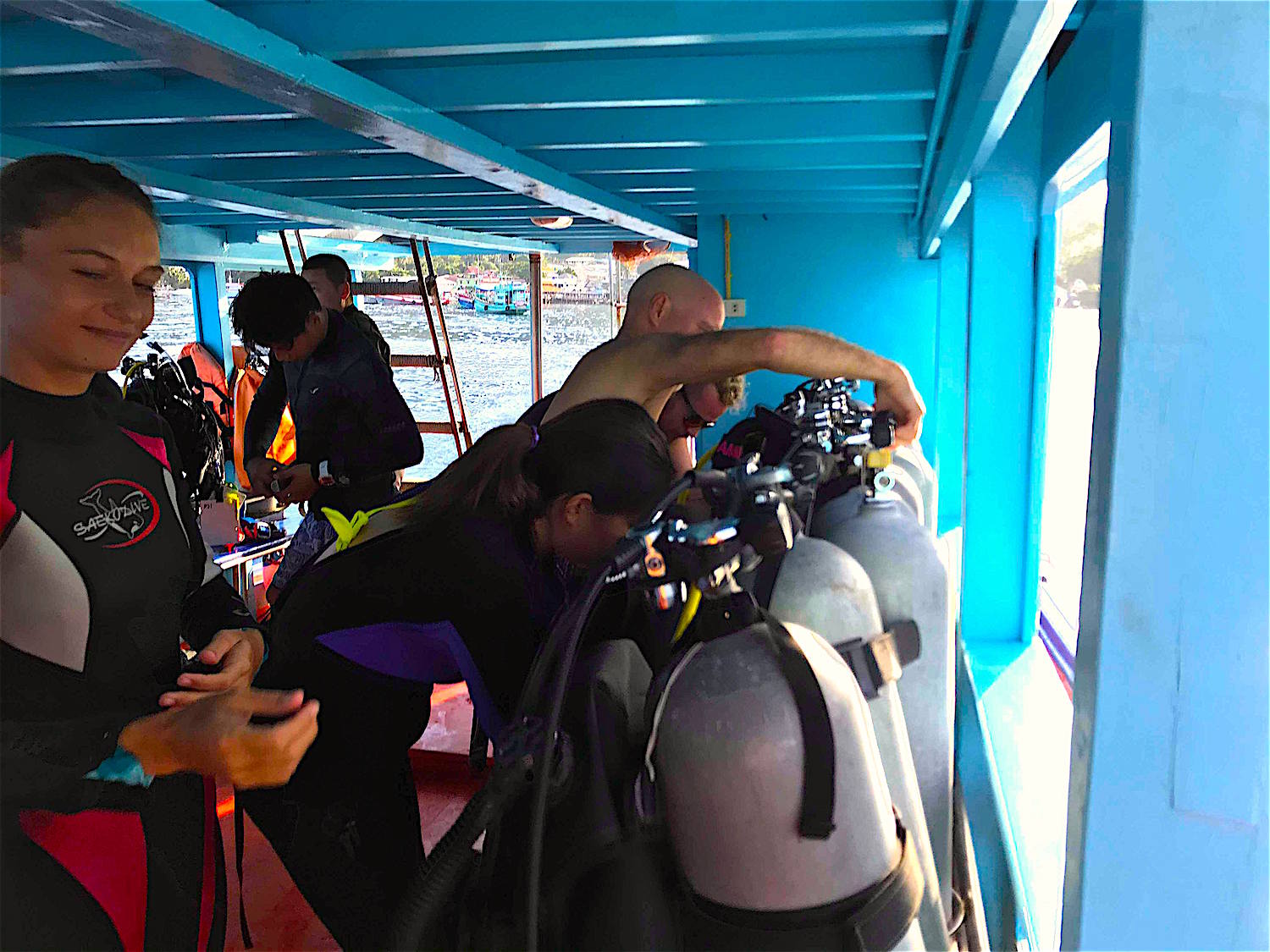 Equipment Specialist Specialty Course
The Equipment specialty course is a great course that has the potential to save a dive day many times for you in the future.
The ability to repair and adjust equipment faults can literally get you back in the water when you would have been prevented from entering.
Equipment Specialist
Focusing on equipment care and maintenance you will come away with the knowledge you need to change O-Rings and other small procedures that will help you continue diving and get the most out of your equipment.
Many of the dive sites used for specialty course training are located just a short distance from the island and can be reached in 15-30 minutes.
Koh Tao is the perfect location to further your training, choose from a wide range of specialty training dives, increase your knowledge and have lots of fun.
If you need more information about taking any specialty courses on your visit to Koh Tao, please contact us with your questions.