Nui Bakery Café & Coffee Shop Sairee
Nui's Bakery is located in Sairee and just a 2-minute walk from both Whitening bar & restaurant and Café Culture.
Freshly Baked
This modern, trendy café and coffee shop is a one of a kind venue that offers daily freshly baked fermented probiotic super healthy breads.
Popular with locals and visitors to Koh Tao, the range of delicious home baked breads include French baguette, Italian Ciabatta, Burger bun, Butter loaf, lacto sourdough, lacto whole wheat seed bread, Multigrain sourdough and whole wheat muitigrain sourdough.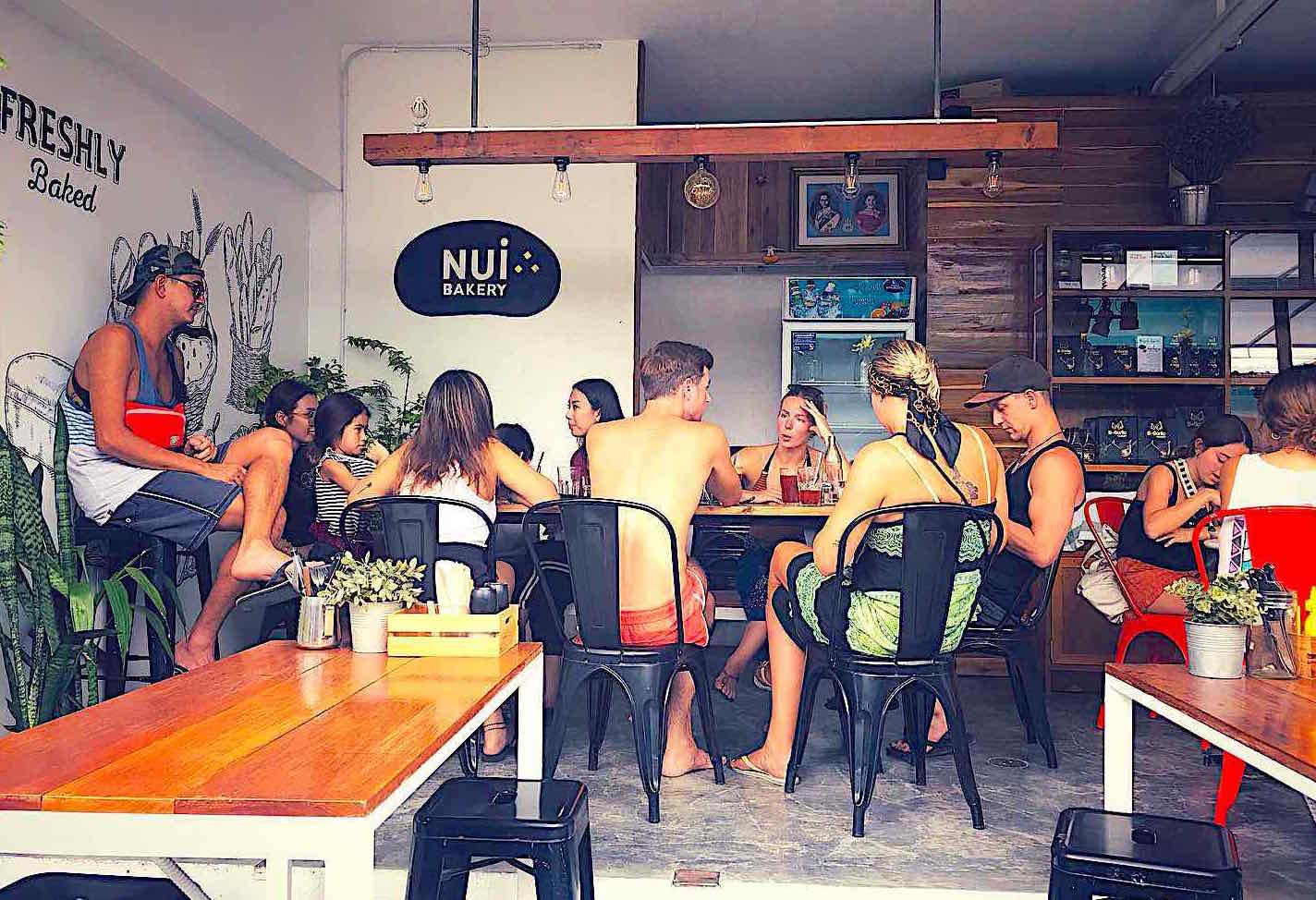 Nui Bakery Homemade Desserts & Bread
For those with a sweet tooth the bakery offers home baked muffins, cinnamon rolls, fruit and nut tarts with cheesecake and quiche every Monday.
For hungry customers who like choice, you can create your own sandwiches using a choice of fresh bread or toasted with a variety of meats and cheese.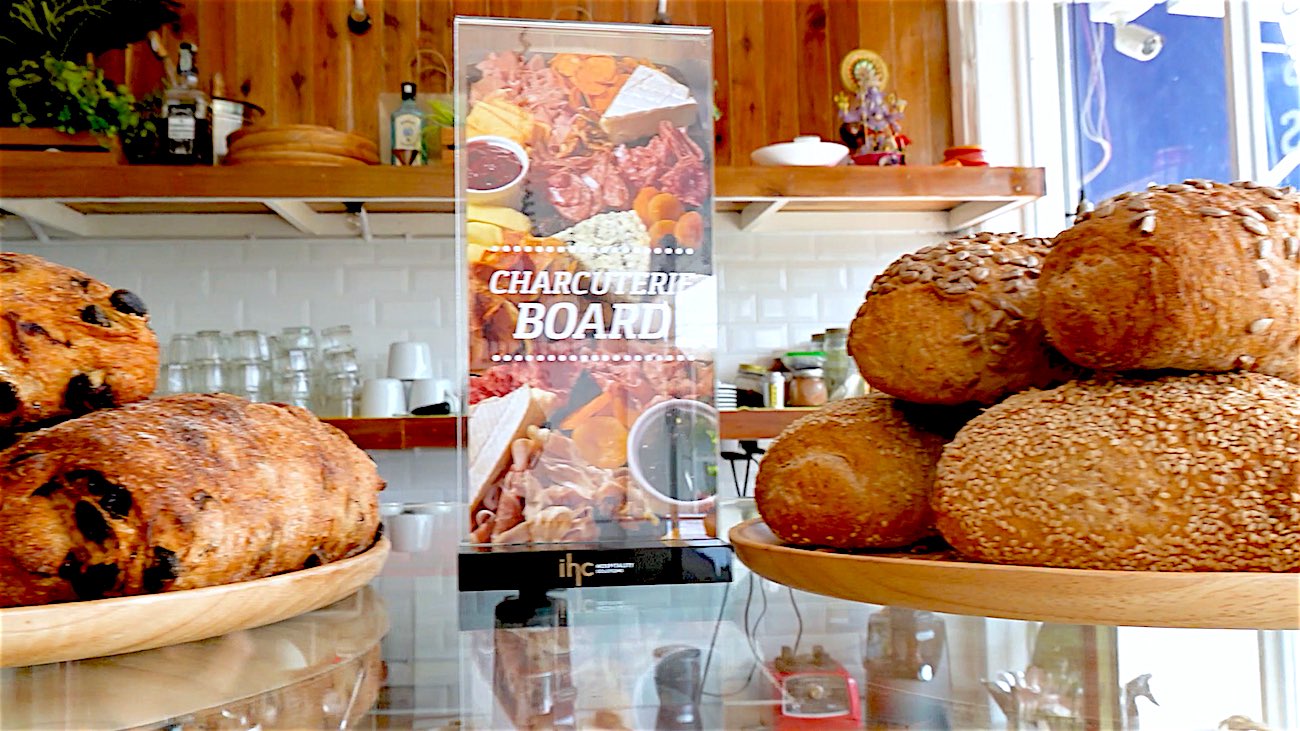 Selective Sandwiches
There is a selective regular sandwich menu offering Nui's favourites and if Vegan food is your preferred choice, this wholesome food bakery has your dietary needs covered.
For thirsty customers there are superfood smoothies, cold pressed juices and a range of popular, refreshing soft drinks.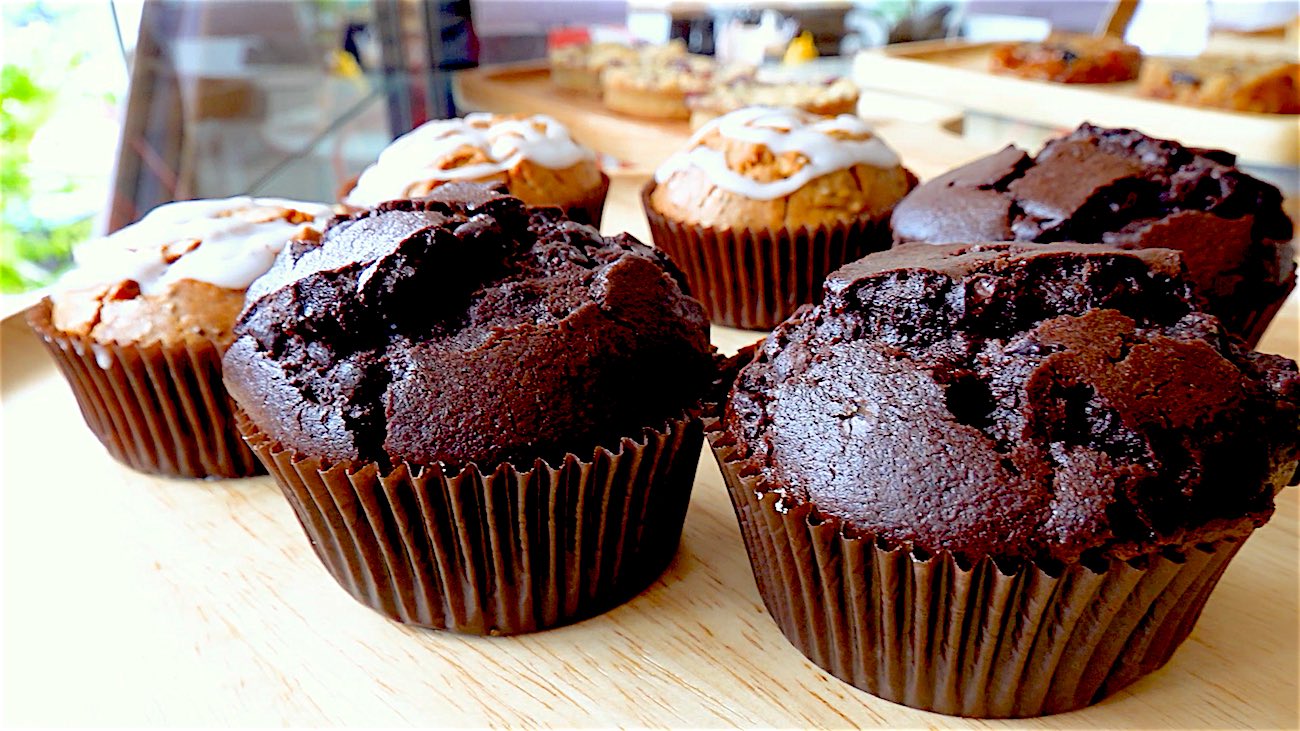 Nui Bakery Coffee Shop in Sairee
For coffee lovers the quality Arabica coffee beans from the Royal King project in Northern Thailand will leave you wanting more.
Tea lovers and connoisseurs can enjoy the best in quality tea from Thailand, India, Japan, China and Taiwan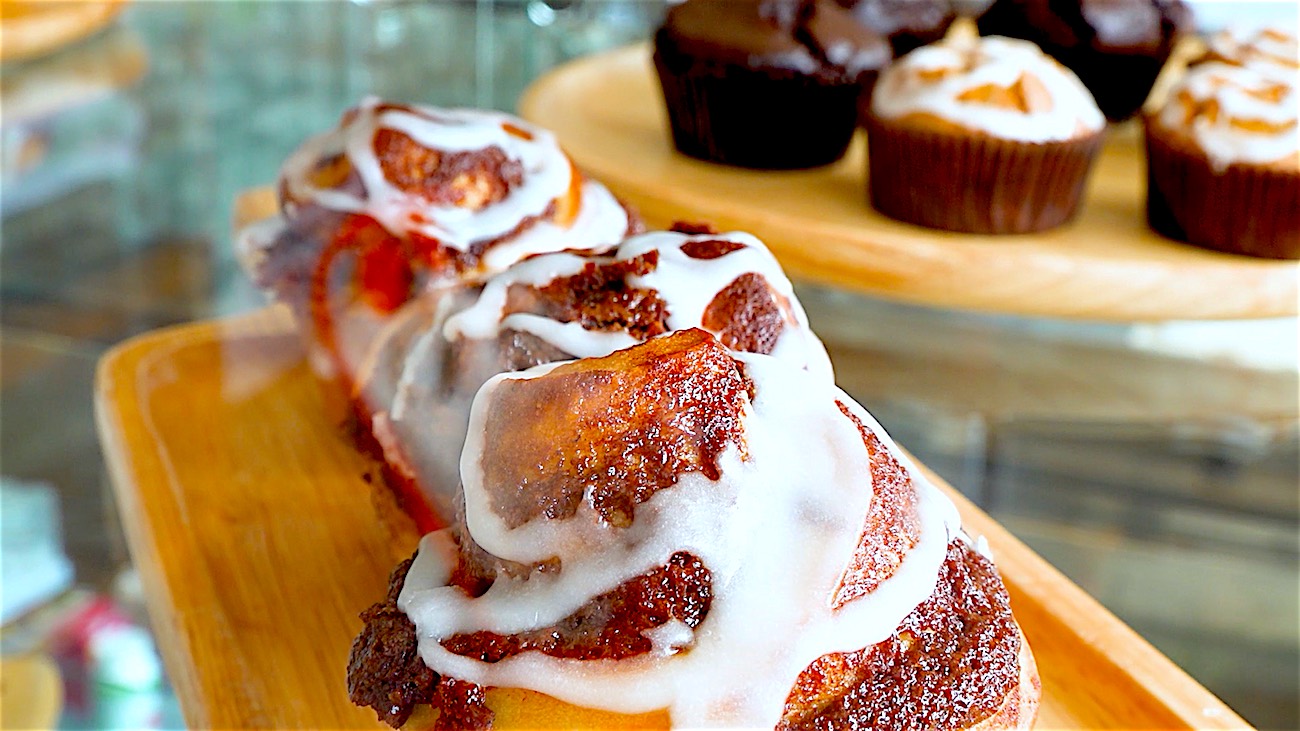 Close to Sairee Beach
If relaxing just a 50 metre walk from Sairee beach is on your wish list enjoying fabulous snacks, breakfast and lunches, Nui's Bakery needs to be on your shortlist.
Visitors to Koh Tao may not realise until they arrive on this tropical island paradise that Starbucks, Costa Coffee and other global brands do not exist here.
Fear not, the standards, care, quality and taste of products at Nui's Bakery will leave you wanting more, you will be back.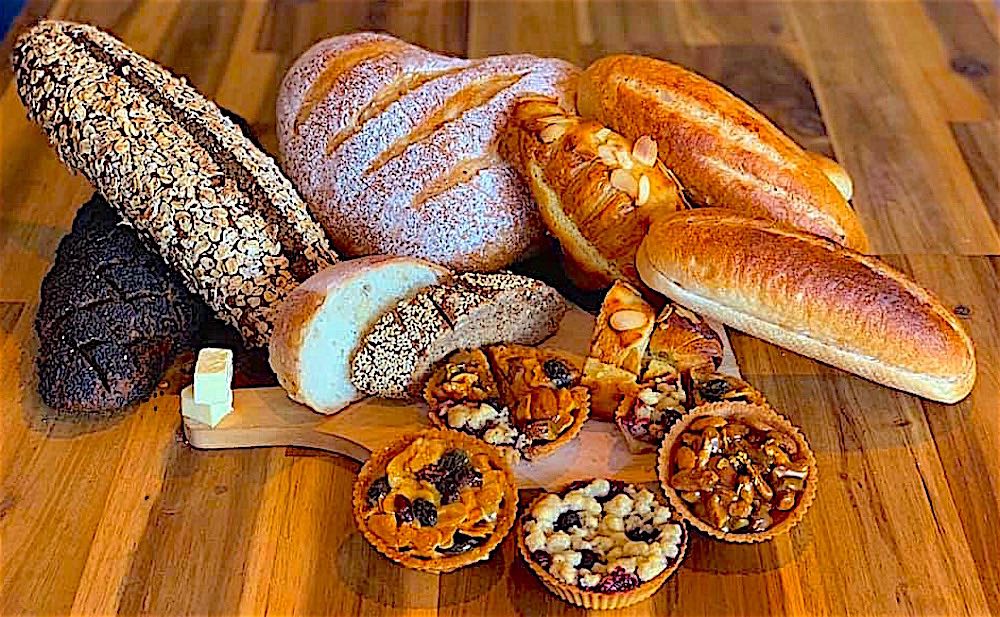 Popular Sandwiches at Nui Bakery Café
Nui Bakery Café & Coffee Shop is a trendy, quaint, hip and friendly place to watch the world go by whilst enjoying super tasty food and drinks.
You can stop by for a healthy, energy boosting breakfast before spending the day at Sairee beach or enjoy a wholesome lunch with friends.
If you are planning to visit one of the many viewpoints on Koh Tao or visit one of the bays to go snorkeling, Nui Bakery will prepare you a delicious and nutritious takeaway – perfect to keep you going through the day.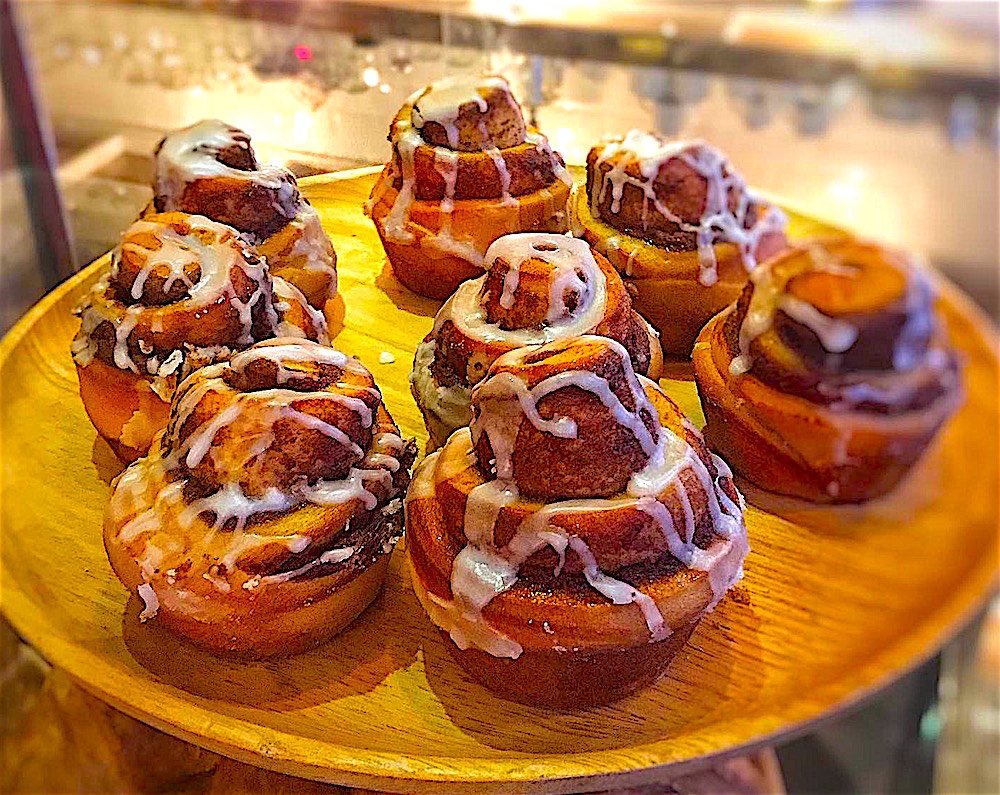 Modern & Trendy
Nui Bakery Café & Coffee Shop offers that unique freshness and taste in its products that only truly home baked products offer.
The staff are friendly, helpful, professional and eager to serve you top quality food and you can message ahead or call to organise a takeaway for collection.