Best Things to do on Koh Tao
Despite being the smallest of the islands in the Chumphon Archipelago, Koh Tao still receives around 500,000 visitors a year.
Koh Tao is surrounded by pristine blue seas that are teeming with marine life and enjoys a mountainous terrain that provides a stunning backdrop to island life.
The island has incredible viewpoints that provide picturesque panoramas, so it is not surprising that a lot of people come back again and again, or simply never leave!
With all that it has to offer, it is hard to pinpoint one thing that attracts so many visitors to the island, so instead we have come up with our list of the ten best reasons to visit this little tropical paradise island.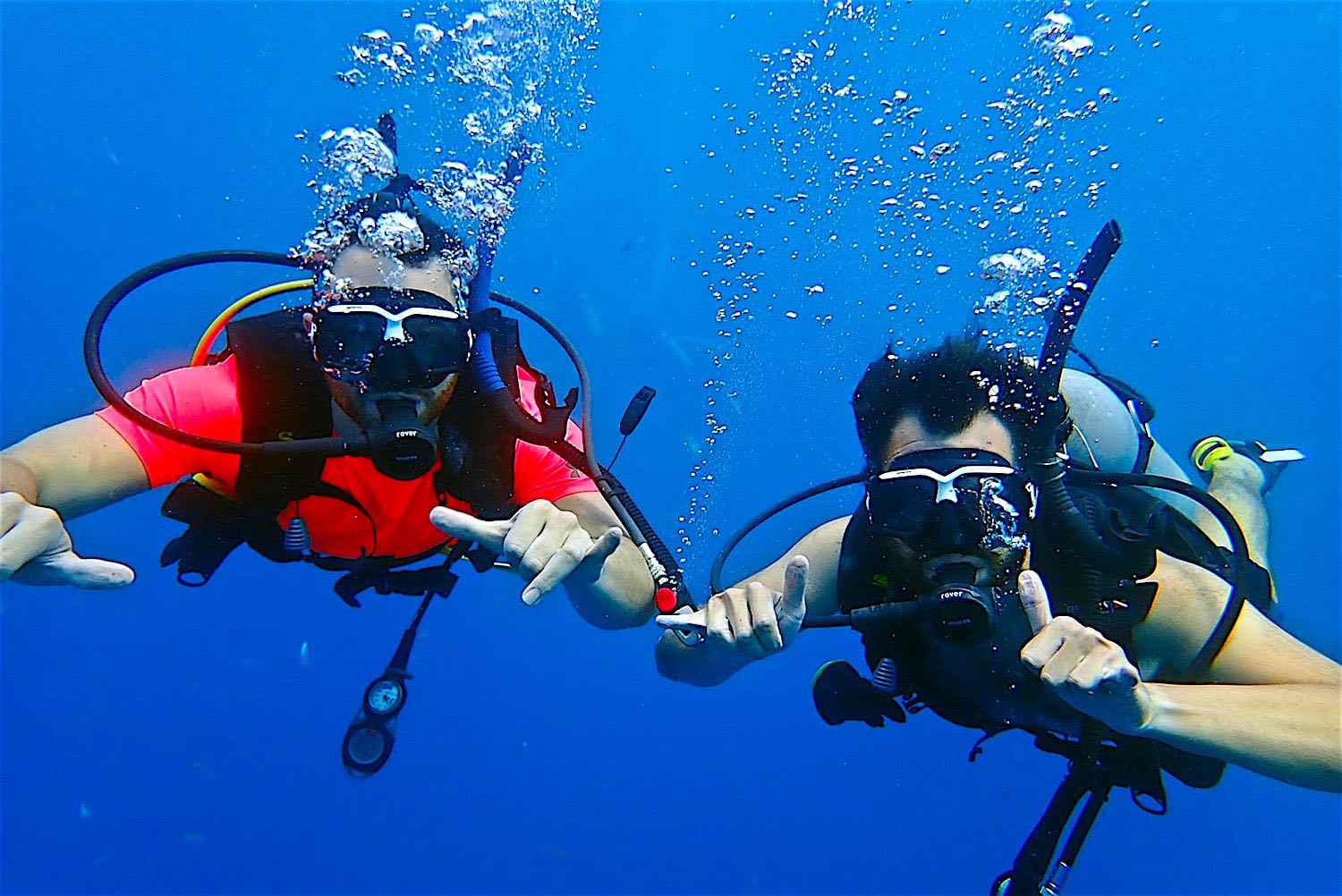 Scuba Diving & Snorkeling on Koh Tao
Well known as the premier scuba diving location in South East Asia, it's an easy choice to say that scuba diving is the primary reason a large proportion of people visit Koh Tao.
There are over 60 different dive schools offering PADI, SSI & RAID agency certifications at some of the cheapest prices you will find anywhere in the world.
There are more than 25 dive sites located within a short distance of the island, which means you won't need to spend hours travelling to get to dive sites.
As a scuba diver, you can explore dive sites until your heart is content, before boarding the dive boat and a short journey back to the pier.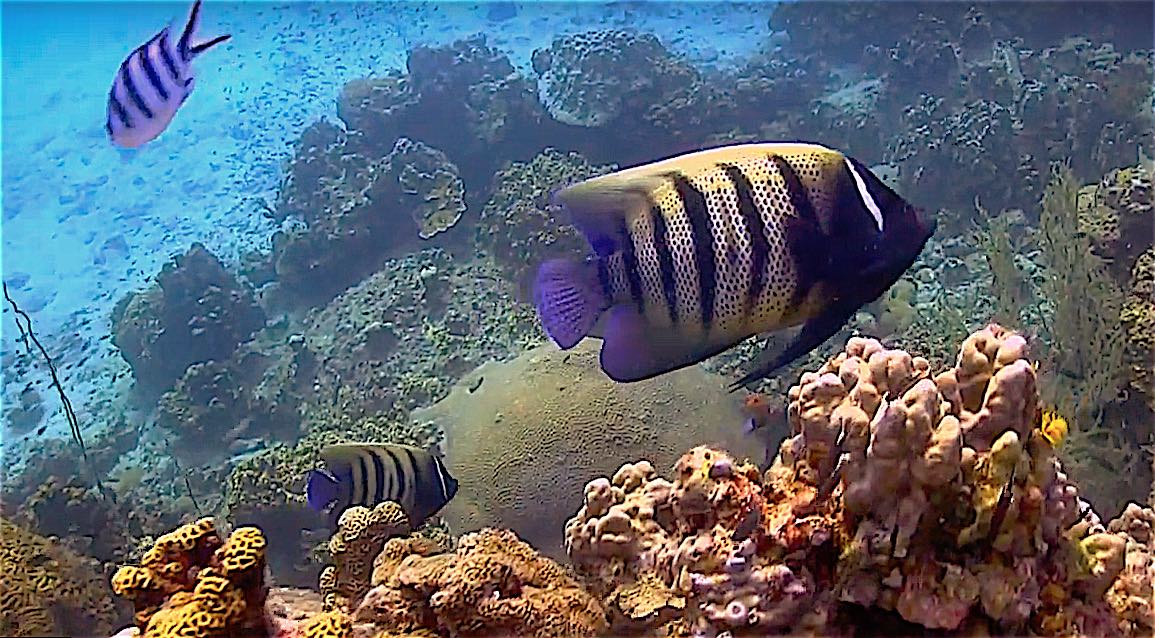 Scuba & Snorkel
The marine life at Koh Tao dive sites is diverse, colourful and ranges from an abundance of small reef fish to larger pelagics including the magnificent whale shark.
If you want to see the underwater scenery, but don't like the idea of being submerged below the surface, there are lots of bays and beaches offering ideal locations for snorkeling.
Equipment can be hired on many of the beaches so you don't have to bring your own and you can plan a schedule ahead of your arrival to make best use of your time.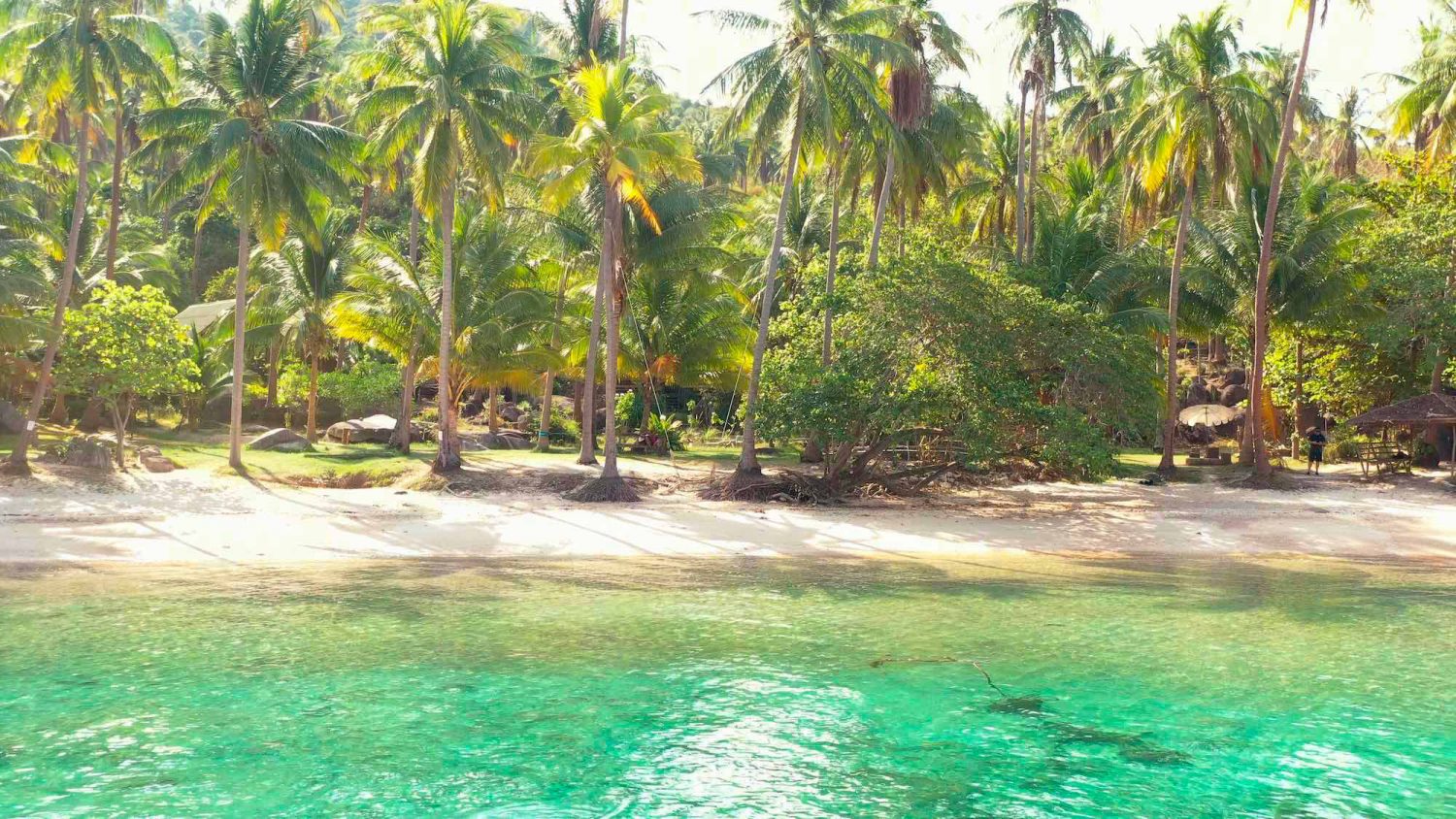 Beaches and Bays of Koh Tao
There are more than 20 different beaches and bays around Koh Tao that offer some fantastic places to explore, or you can sit and relax for the day while you enjoy the hot, tropical climate.
Although you can find a blue sea at all of these locations, each one has its own unique characteristics that make it appealing and worth a visit.
Some offer great locations for snorkeling and swimming, whilst others have plenty of land-based activities if you prefer to stay out of the water.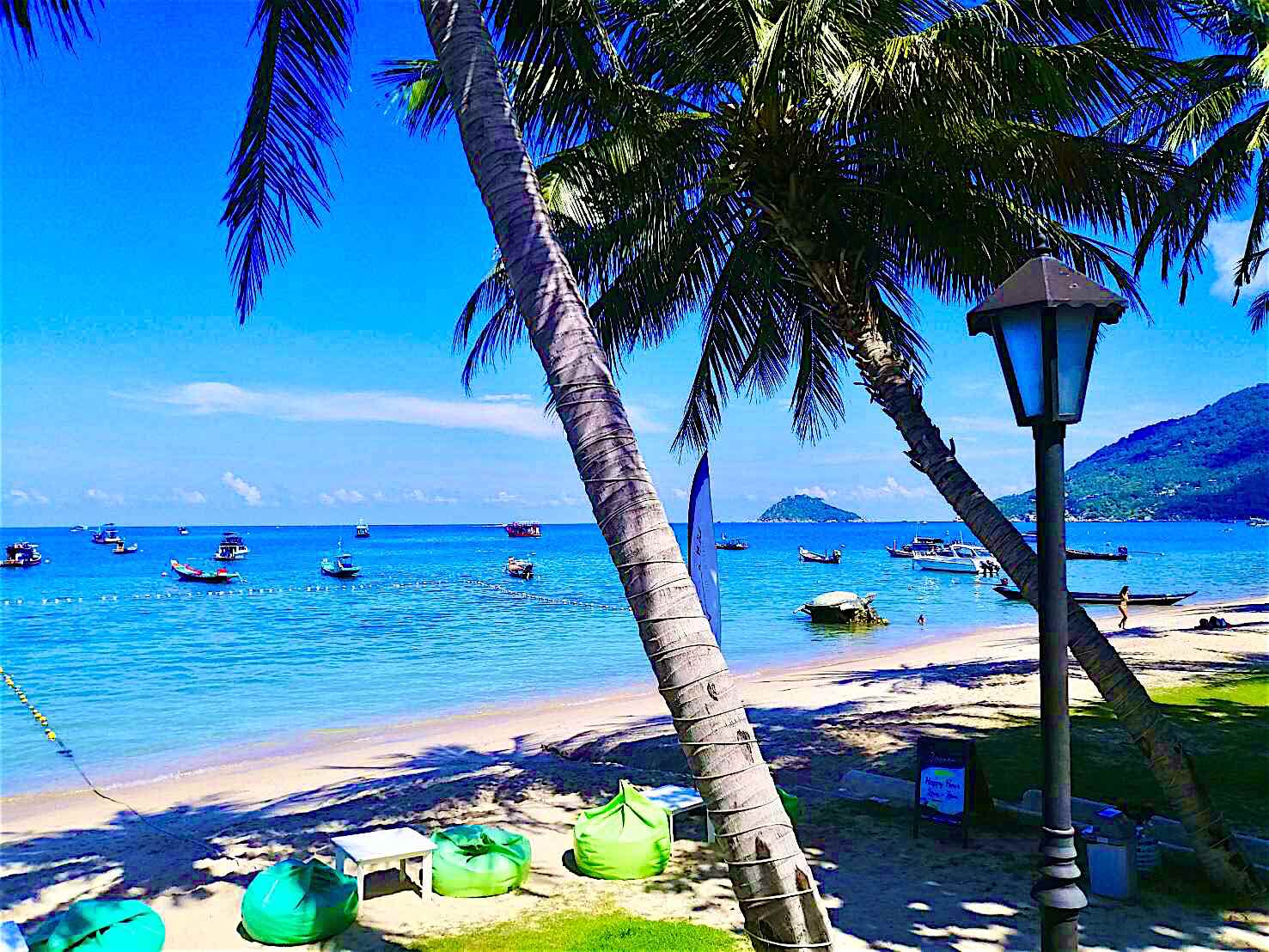 Beaches & Bays
Certain beaches are located close to lots of amenities, which can be great if you plan to spend the day there.
Others are much more secluded, providing the ideal hiding place when you just want to chill out on your own.
Whatever your preference, you will be sure to find a beach or bay that is the perfect fit to enjoy your time on Koh Tao.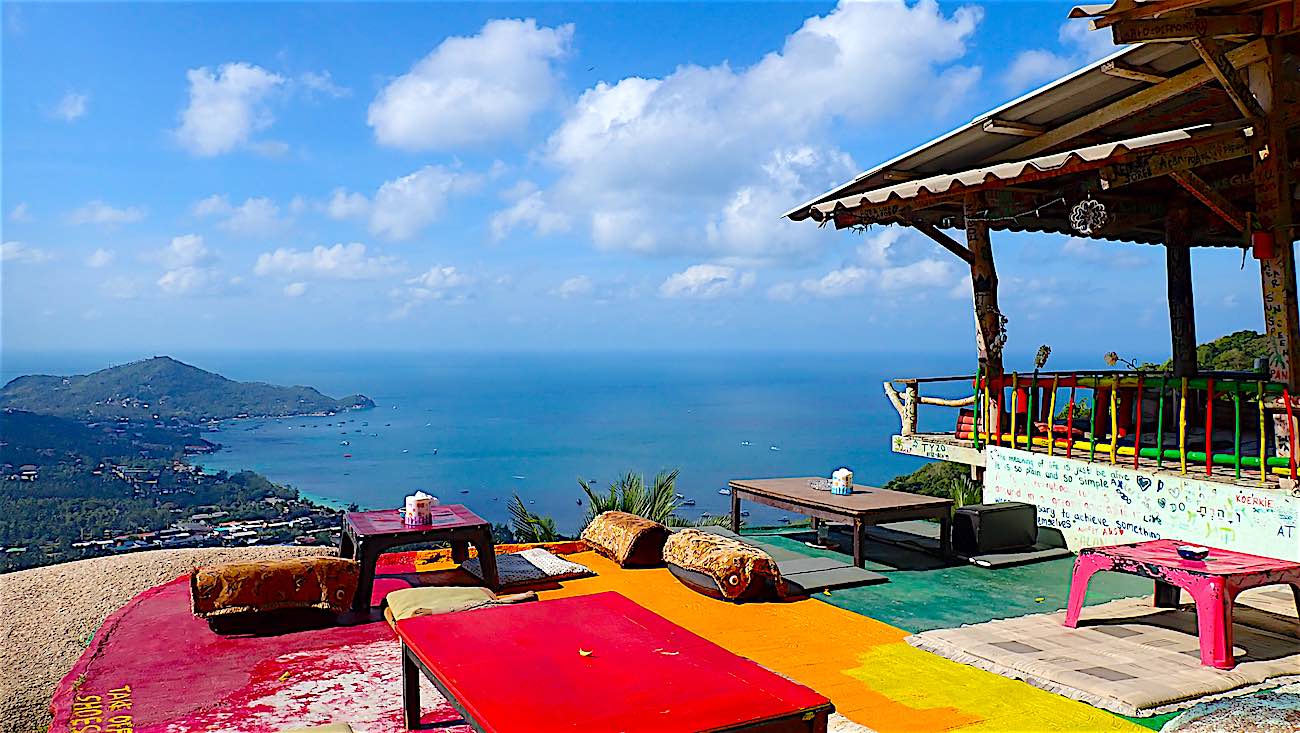 Best Viewpoints on Koh Tao
Over 70% of Koh Tao is considered to have a hilly or mountainous terrain and there are some fantastic viewpoints to be found around the island.
You can enjoy views across Koh Tao, the neighbouring islands, Ang Thong National Marine Park or even into the distance across the Gulf of Thailand.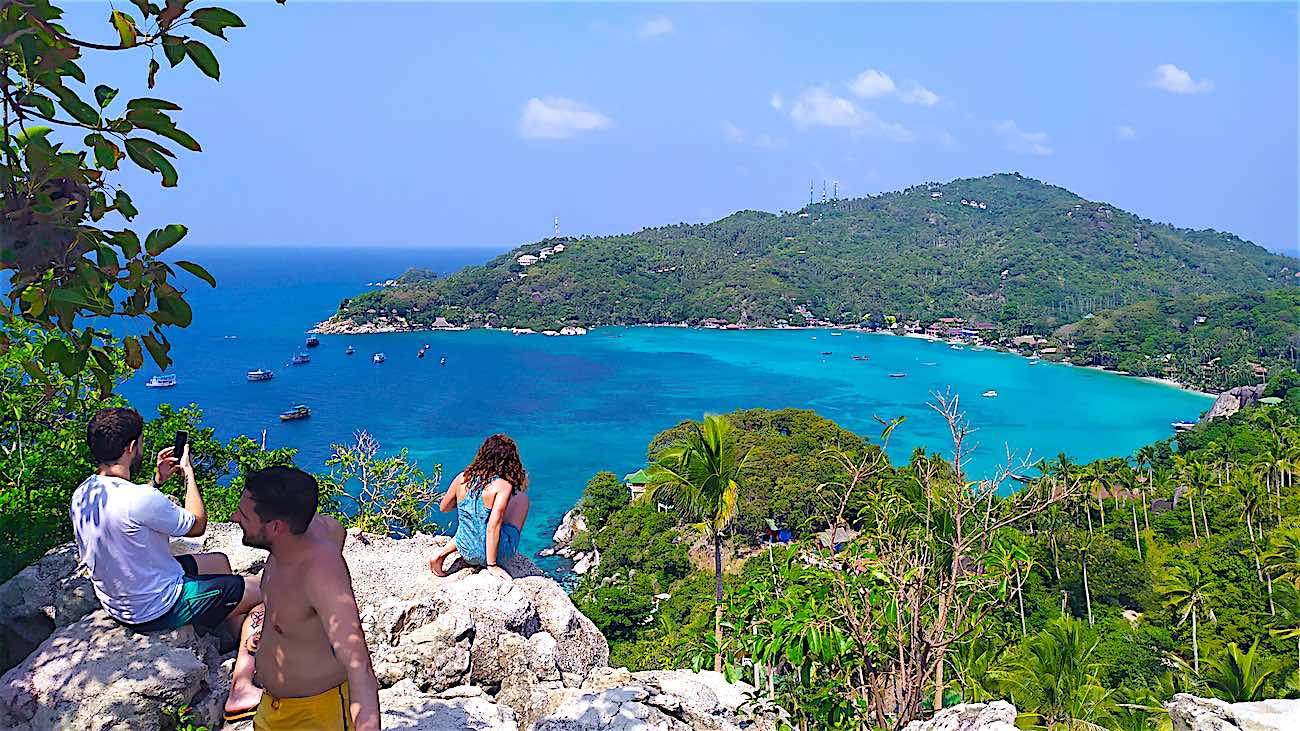 Viewpoints
On Koh Tao, there is a viewpoint that will provide a perfect location to capture a breathtaking image so you can create memories that will last a lifetime.
Some of the viewpoints are more accessible than others, although most require at least a short hike to get to the top.
There are a few viewpoints that have a small entrance fee, but don't let that put you off as the view when you get to the top will be well worth the fee.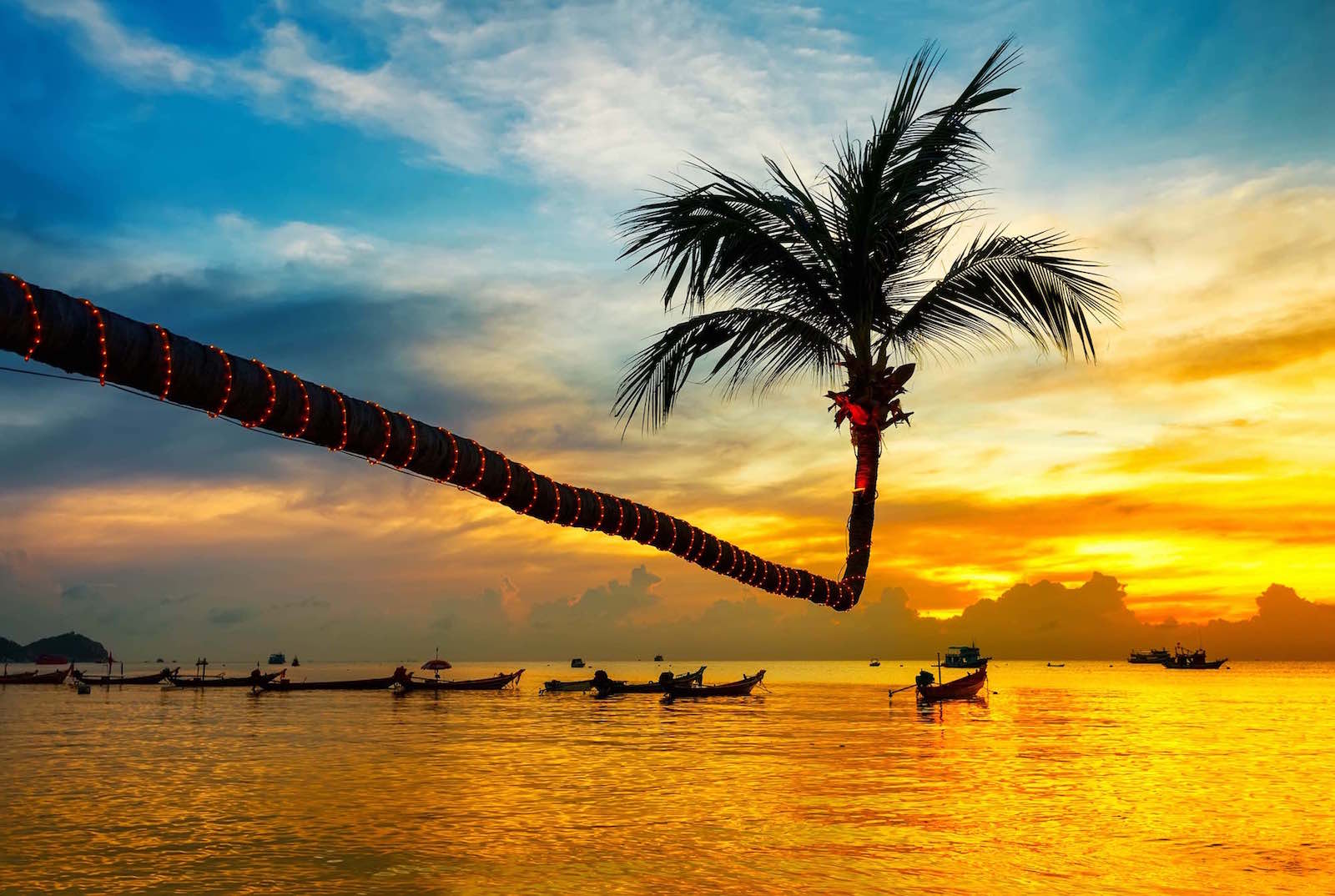 Weather on Koh Tao
Koh Tao's location in the Gulf of Thailand close to the equator means that it has a sub-tropical climate and the island can be hot and sunny all year round.
This makes it a great destination to visit no matter what time of year you choose to visit and its location ensures the amount of daylight stays relatively the same each day throughout the year.
There is a monsoon season from the end of October to the beginning of December, however, it is rare that it rains for the entire day and between rain showers you will get plenty of sunshine.
The temperature at this time of year is a little cooler, but can still reach around 28 degrees Celsius, making it ideal if you aren't keen on really hot and humid weather.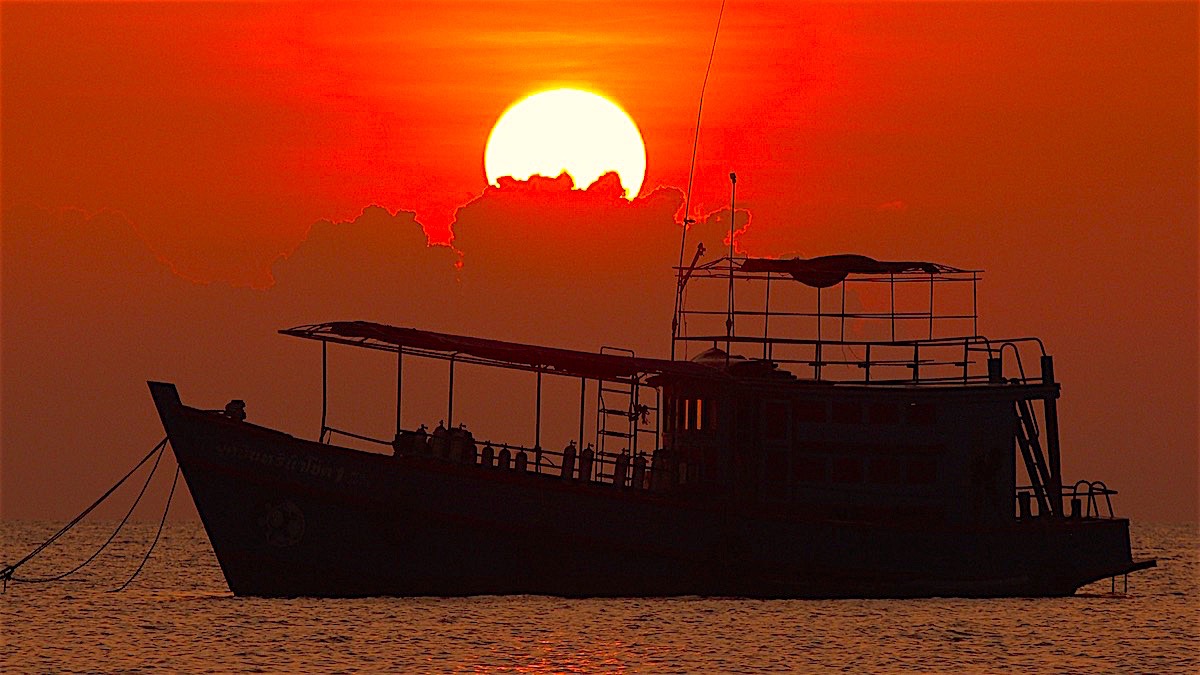 Sunsets & Sunrises on Koh Tao
Situated approximately 75km off the East coast of the Thai mainland and with open sea surrounding it, Koh Tao experiences amazing and exceptional sunsets.
Head to the west coast of the island late afternoon and you will be able to enjoy a picture-perfect view as the sun goes down.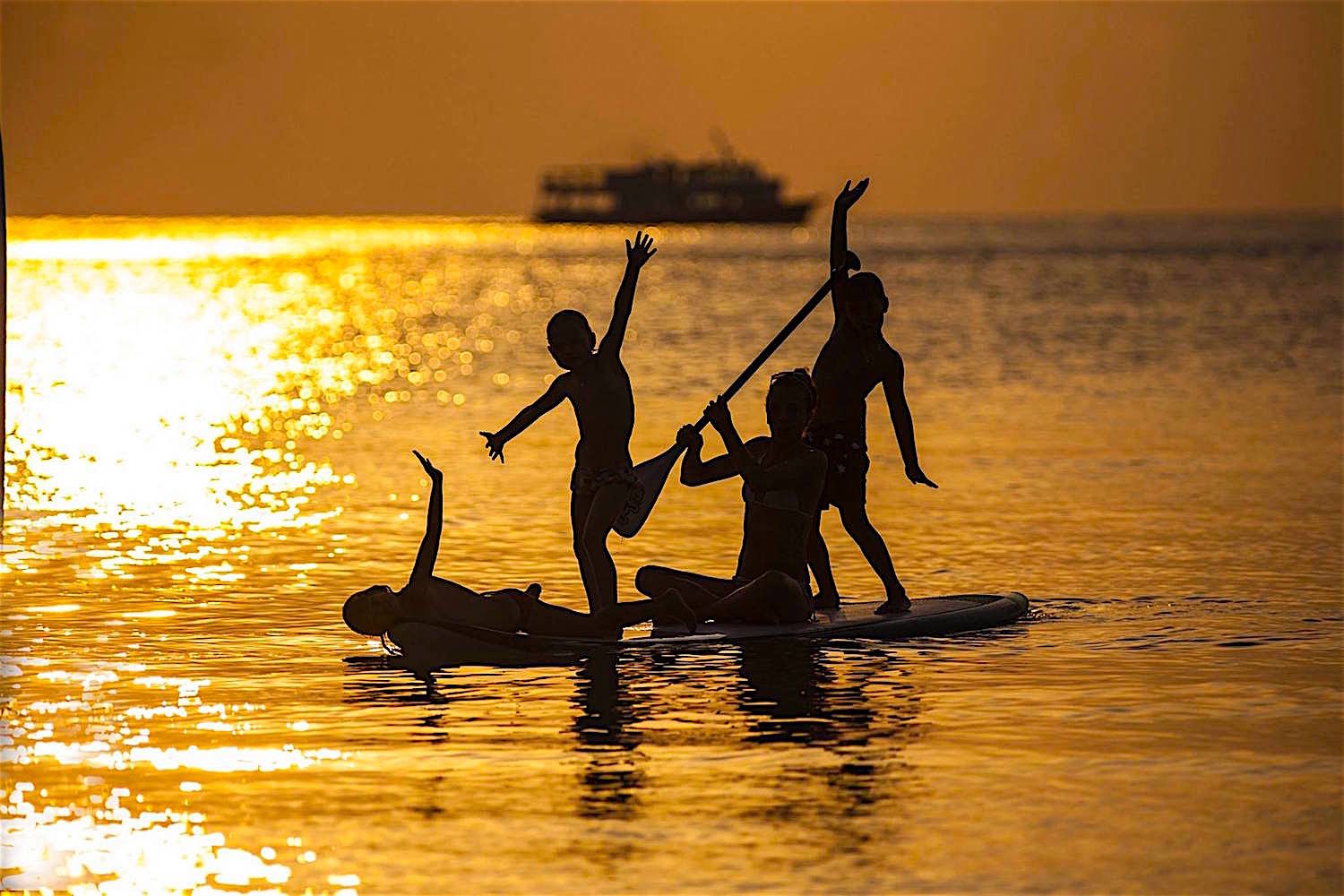 Sunsets & Sunrises
A number of the viewpoints on the island also offer a great location to see the sunset from a higher altitude.
Just as the west coast provides amazing sunsets, the east coast of Koh Tao offers sensational sunrises.
Additionally, the Love Koh Tao viewpoint provides a great spot to see the sunrise across the whole east coast.
With Koh Phangan in the background, these views can be just as breathtaking as the sunsets you will get on the west side of the island.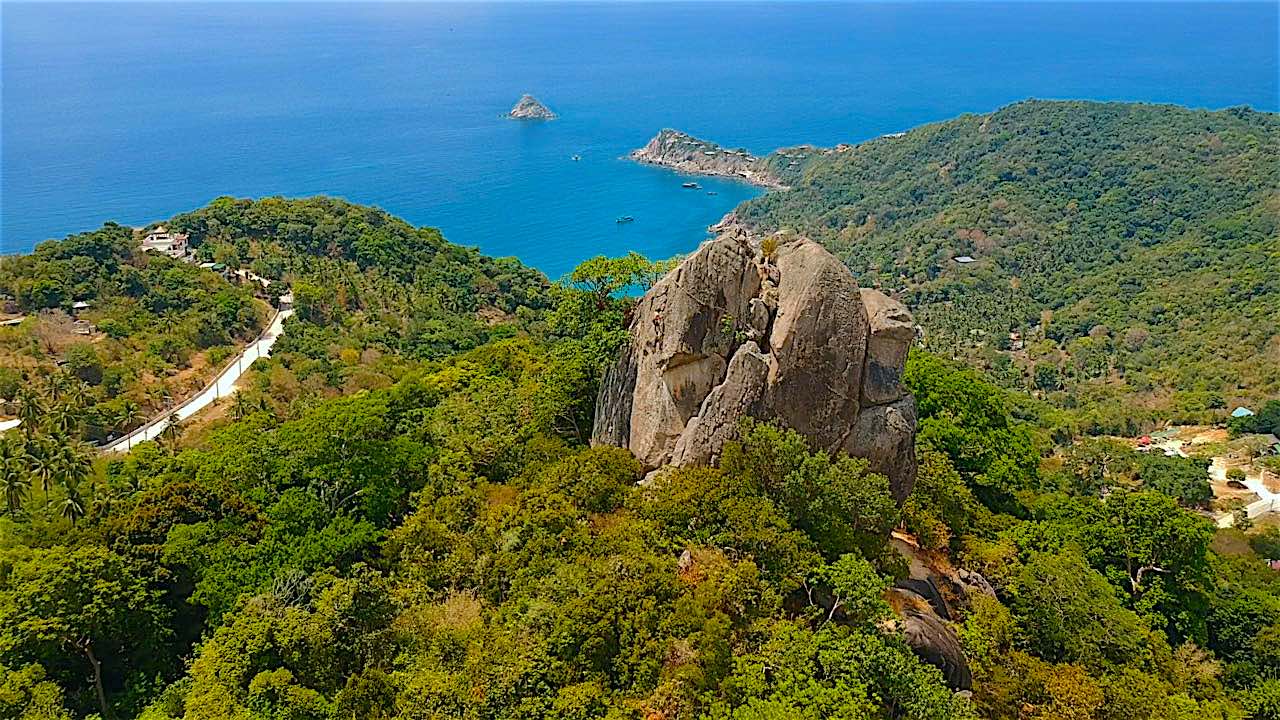 Mountainous Landscape of Koh Tao
Whilst the hilly terrain can make it harder to get around some parts of the island, it makes Koh Tao the perfect destination for visitors who enjoy rock climbing, bouldering, hiking or even rock jumping.
There are numerous hiking trails throughout the hills which can sometimes be the only routes to the more remote beaches, bays and viewpoints.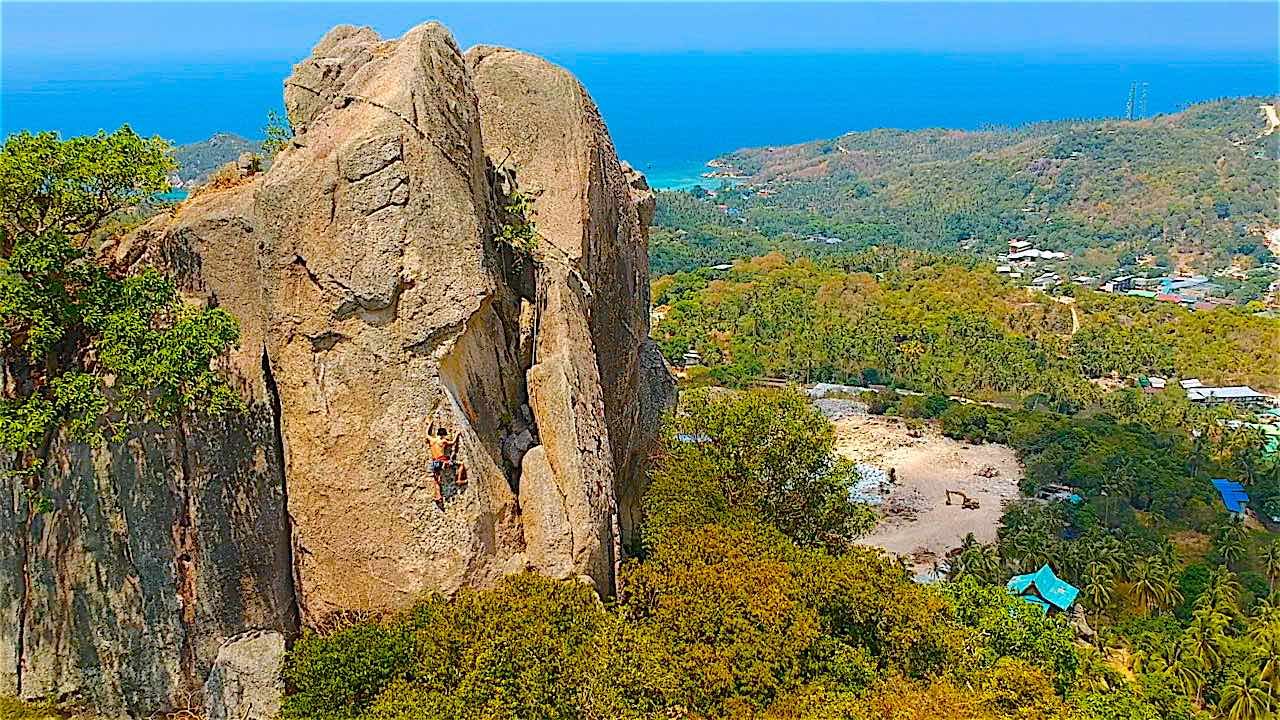 Stunning Landscape
The routes vary in difficulty meaning you can usually find a route to suit your ability, and you shouldn't need any equipment beyond a sturdy pair of shoes and an eco friendly water bottle.
The age old granite rocks that can be found all around the island offer a great location for both climbing and bouldering.
With beginner classes also available on the island you can choose to start your journey as a climber here as well, or just have some fun while visiting.
Many granite boulders are positioned in the sea, just a short distance from the coast, so they provide an ideal spot for those who enjoy rock jumping.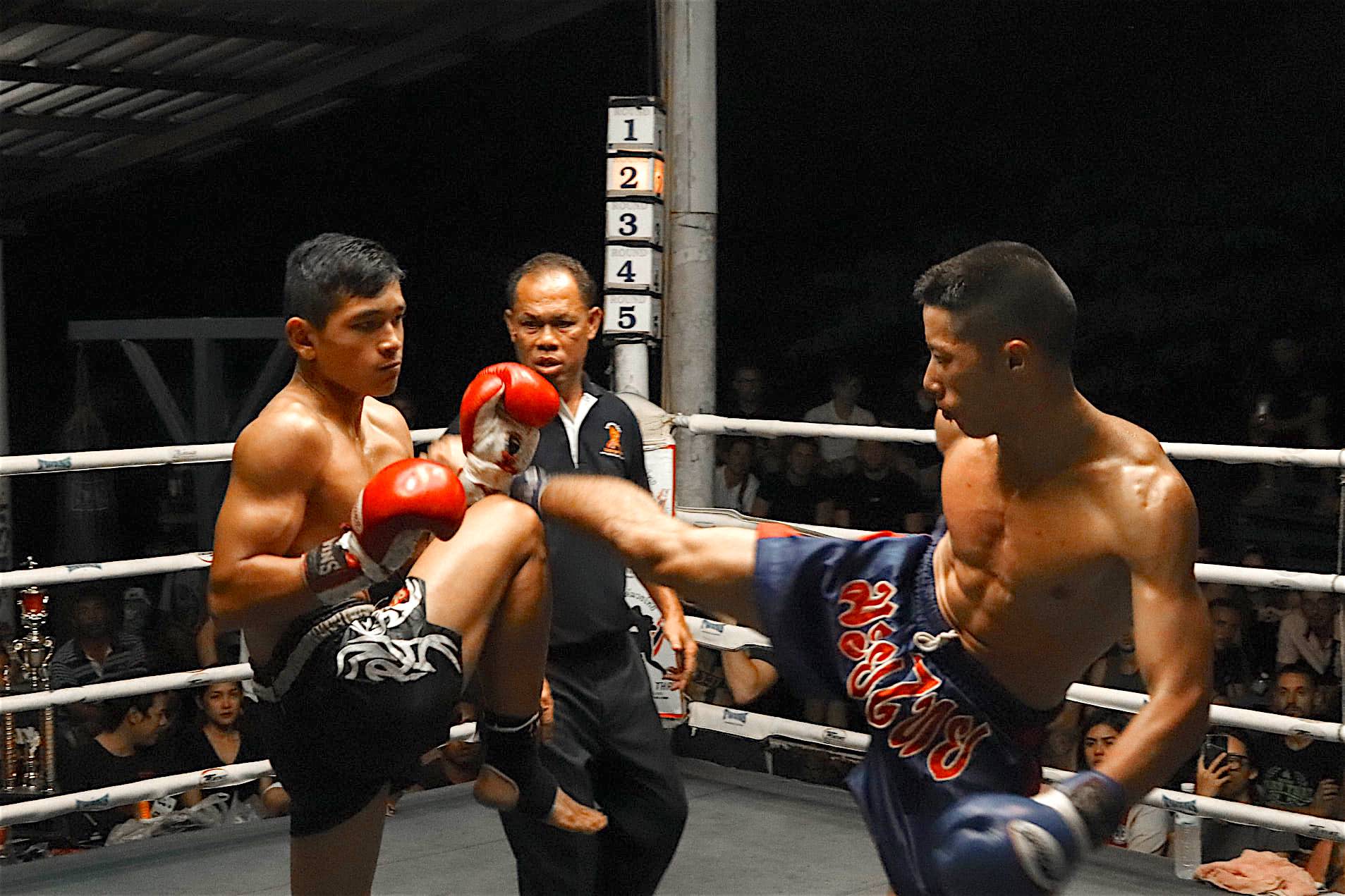 Muay Thai on Koh Tao
Known as the national sport of Thailand, Muay Thai is a great sport for both spectators or those who want to get in the ring and have a go at competing.
Involving the entire body, fighters use punches, elbows, knee strikes and kicks to incapacitate their opponents.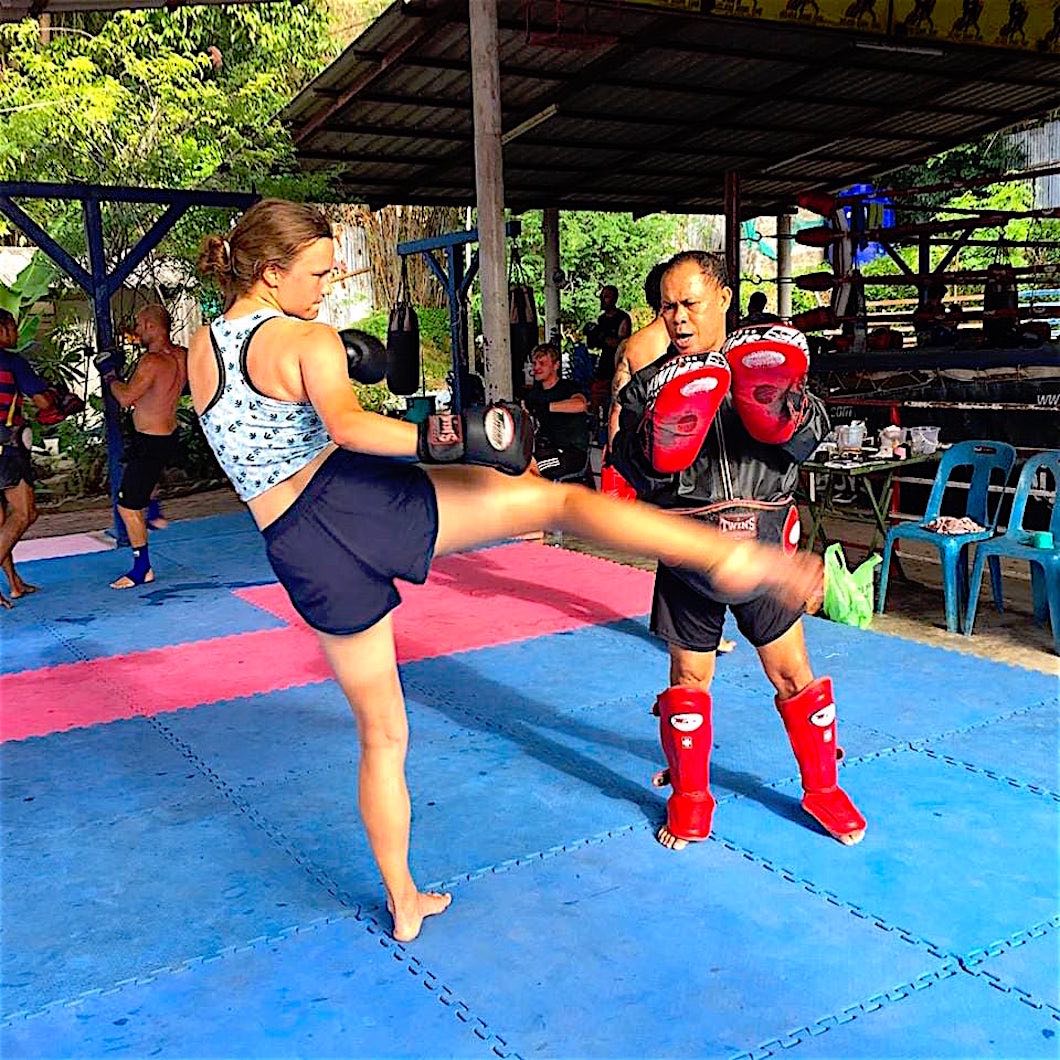 Muay Thai
As well as offering a great cardio workout, Muay Thai can also teach some self-defense skills.
Koh Tao has different schools that offer a number of different class options, ranging from single classes to packages lasting several weeks.
There are training camps that allow you to work towards participating in a fight. In addition to providing training, the schools also host a fight night every 7-10 days allowing you to see some of the best fighters from the area in action.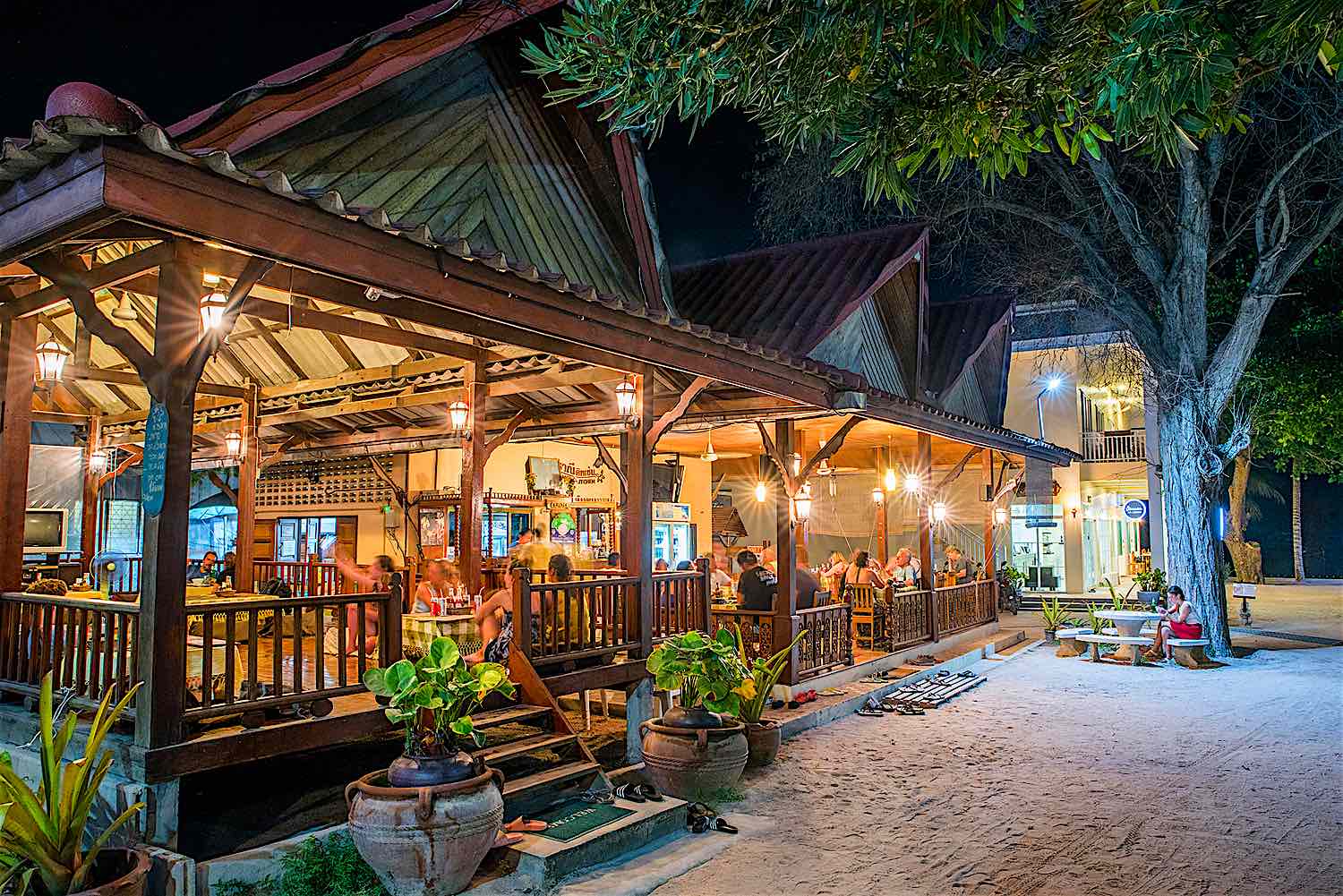 Best Restaurants on Koh Tao
Your expectations for good food when visiting Koh Tao will be catered to with a wide variety of high-quality restaurants offering different cuisines from all over the world.
The large number of expats that chose to make Koh Tao their home ensures Koh Tao provides a range of international culinary flavours along with extensive local and regional Thai food.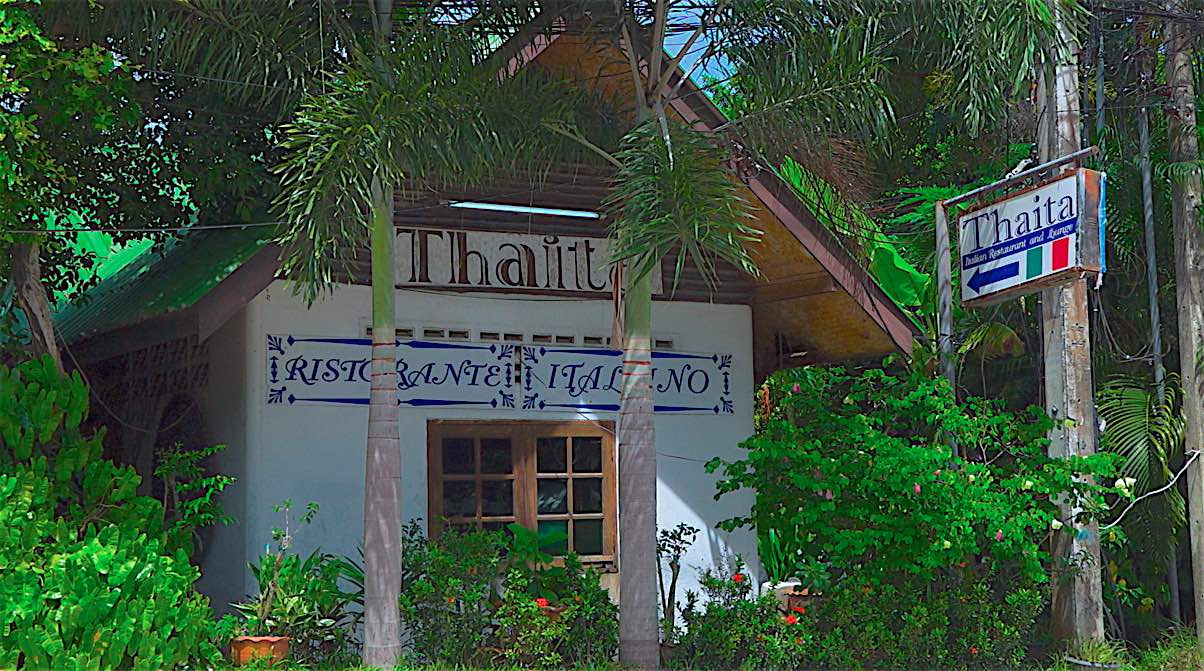 Restaurants
The cuisines you can expect to find on Koh Tao include Italian, Mexican, Japanese, French, British and Spanish with a wide choice of vegetarian and vegan dishes available.
There are some restaurants that specialize just in these cuisines, whilst others offer more varied menus allowing you to mix dishes from different countries if you prefer.
If learning to cook Thai dishes is on your list of things to do, then Koh Tao offers short and long term cooking sessions, so you can develop your cooking skills and take those recipes home.
With all this on offer, Koh Tao is a must visit destination for food lovers.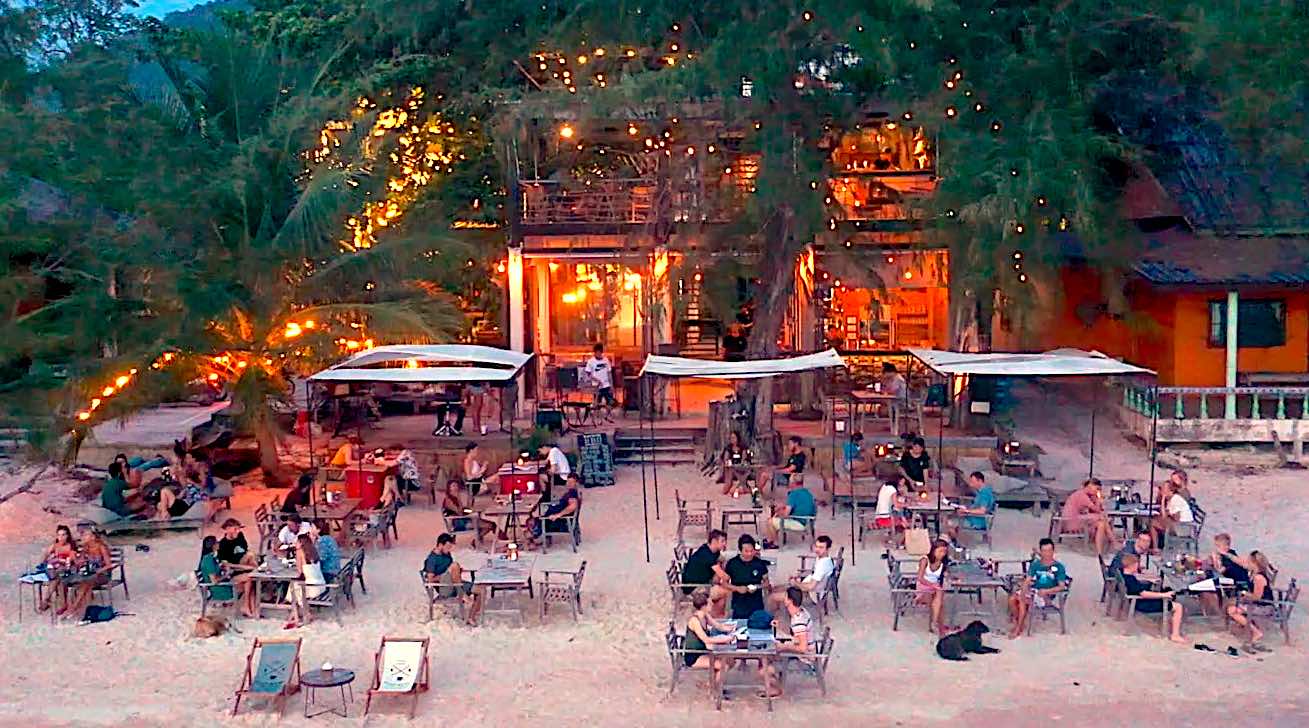 Best Bars on Koh tao
Despite its small size, Koh Tao has a strong reputation as an island with a varied and entertaining nightlife.
Across the island there are a wide variety of bars that offer live sports, live music, pool tables, international DJ's, jam sessions, pool parties, quiz nights, a cabaret and the famous Koh Tao Pub Crawl.
Venues include relaxed beach-side bars, sports bars, a pirate themed bar and even a bar in tree houses allowing you to choose whether you want a chilled-out drink or a big party night.
Bars & Nightlife
Drink selections are as varied as the bars with many places offering cocktail lists with classic and in-house created drinks, alongside the local Thai beers.
You will also find a number of international beers, a craft beer bar offering over a hundred different beers, ciders and wine bars offering a selection of high-quality wines, leaving you spoilt for choice.
Escape & Relax on Koh Tao
With the warm tropical climate, laid back pace of life and lack of hustle and bustle, Koh Tao is a great place to come to if you are just looking to unwind and chill out.
You can relax and soak up the sun, take a leisurely dip in the ocean, lay back and read a book or just enjoy a few drinks whilst you watch the sunset.
If pampering is high on your list of things to do on Koh Tao, you can visit one of the many expert spas and massage parlours across the island.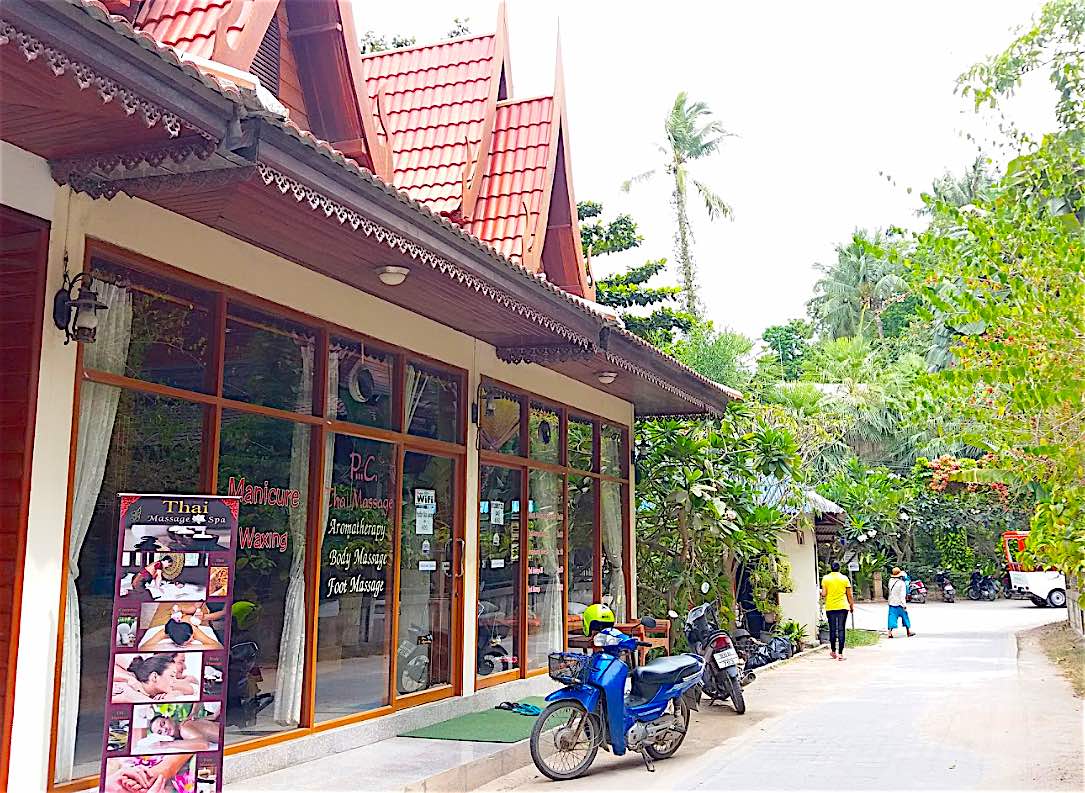 Spa & Massage
Koh Tao is a great place to ensure you have some time to yourself, or visit one of the yoga schools where you can take a few classes.
If a single Yoga class is not enough, you can join one of the 3-day retreats to ensure you mind is as relaxed as your body.
Whatever your reason for visiting Koh Tao, you will discover a beautiful island with friendly people and a bucket list destination that is waiting to be explored.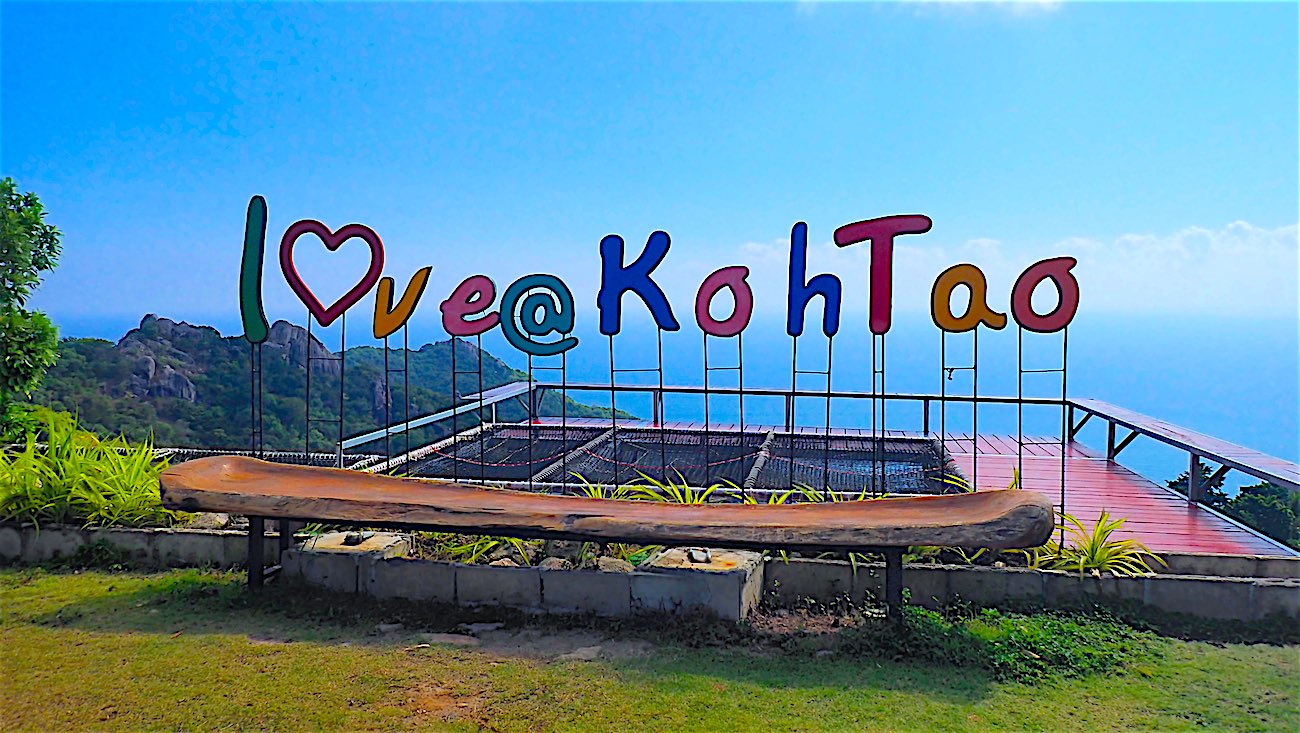 You may come to Koh Tao for one reason and end up loving it for a completely different one.
You may not be able to pick a specific reason and just want to try everything, but whatever you are looking for, you will be sure to find it on Koh Tao.