Choppers Sports Bar in Sairee, Koh Tao 
Located in the heart of Sairee village, Choppers Sports bar is the hottest venue to go to for all major live sporting events, as well as hosting regular live music and it is the home of the Koh Tao Pub Crawl.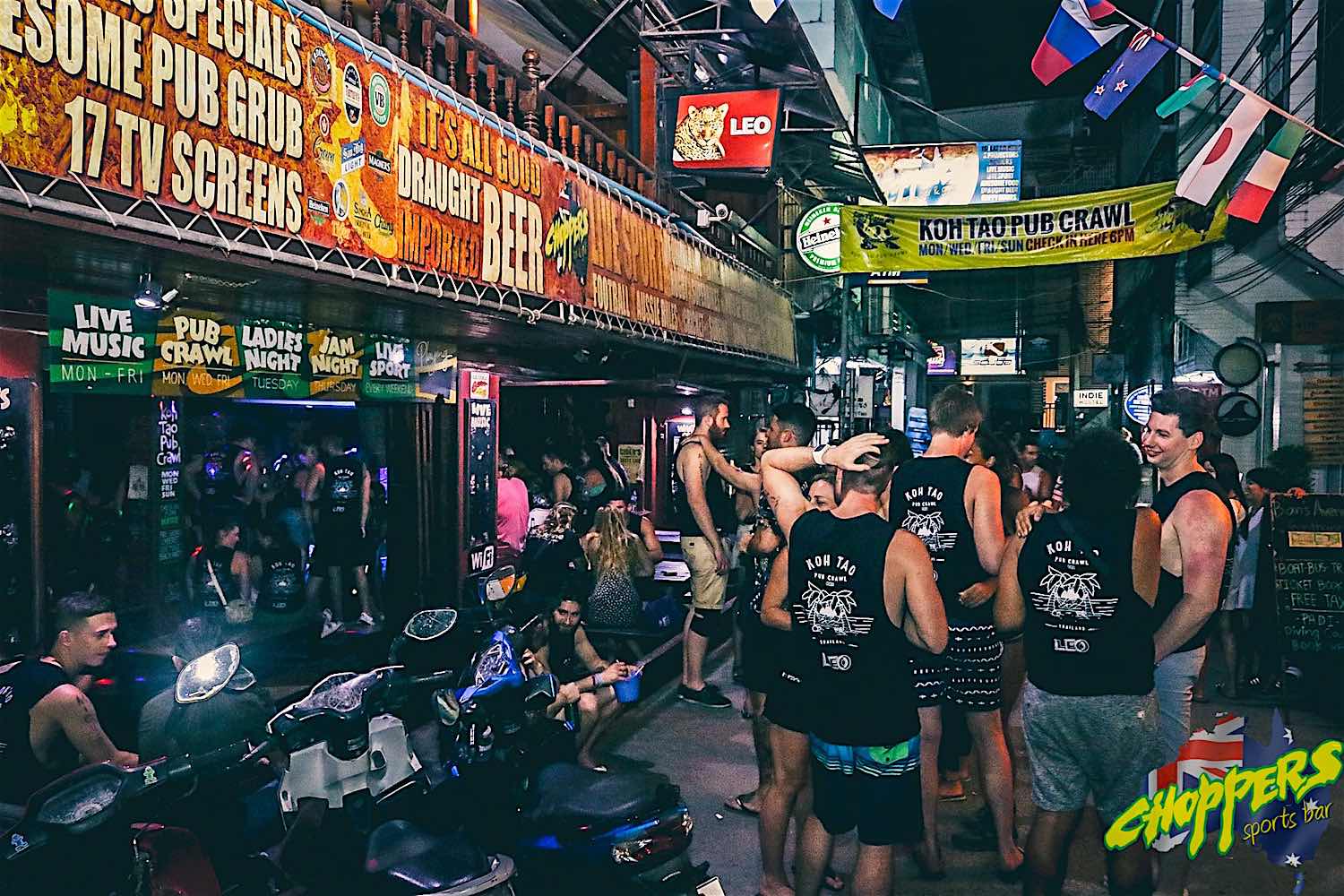 Live Sports
If a sporting event is being televised, you can be sure Choppers is showing it. And if it's not advertised, you can ask and they will go out of their way to accommodate your sporting viewing needs.
Boasting 18 screens across 2 floors and 2 HD projectors, two bars with draught beer and a great atmosphere, Choppers is the premier sports bar on Koh Tao.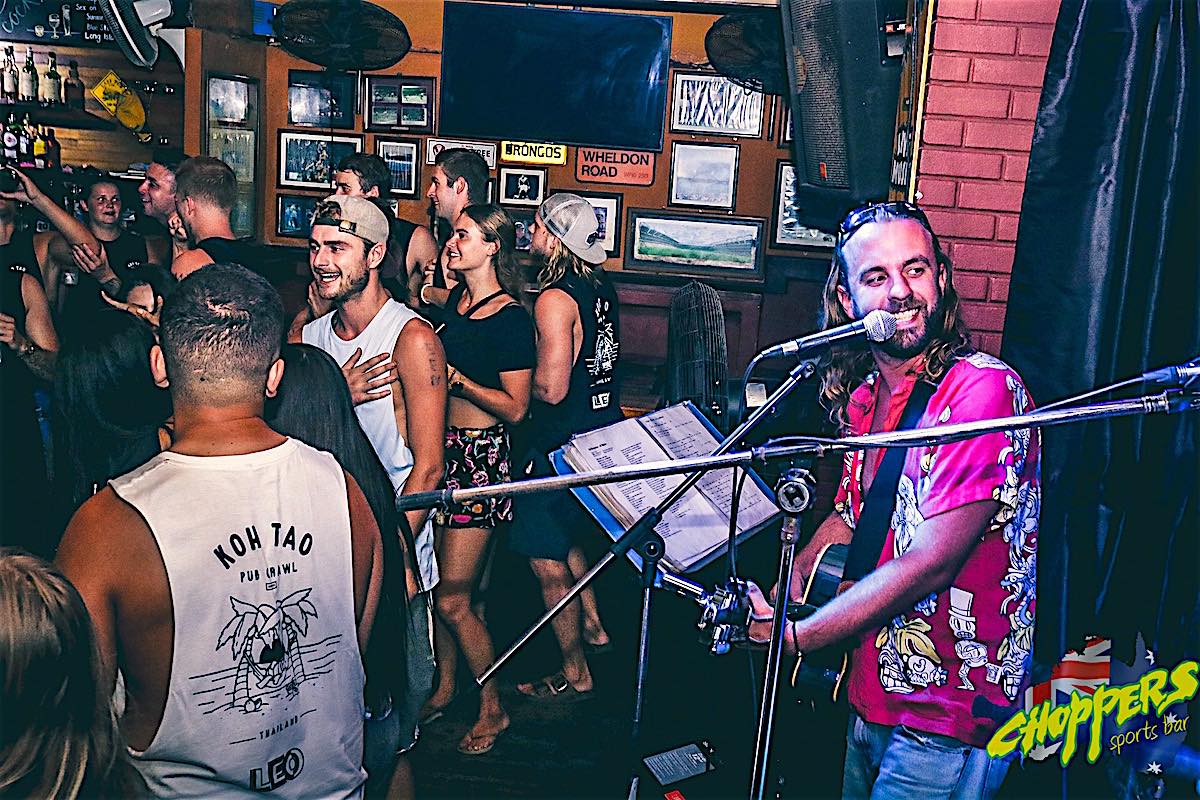 Sporting Events at Choppers Sports Bar
If you are visiting Koh Tao, you will not miss any of your favourite sporting events and you can expect all the major sports to be shown live, as well as many of them on playback 365 days a year.
Choppers sports bar will screen all EPL games live throughout the season, including opening and closing days with simultaneous screening of all 10 games live.
Live Rugby, NRL & AFL
Choppers is an extremely popular venue and the goto place for Rugby fans to watch the 6 Nations and Rugby Championships.
If live Australian sports including NRL and AFL is your favourite sport, Choppers is the best place in the south of Thailand to be on Grand Final day.
Normal opening hours are 11am until late but they will open early or late when there are special events on such as UFC & World championship boxing.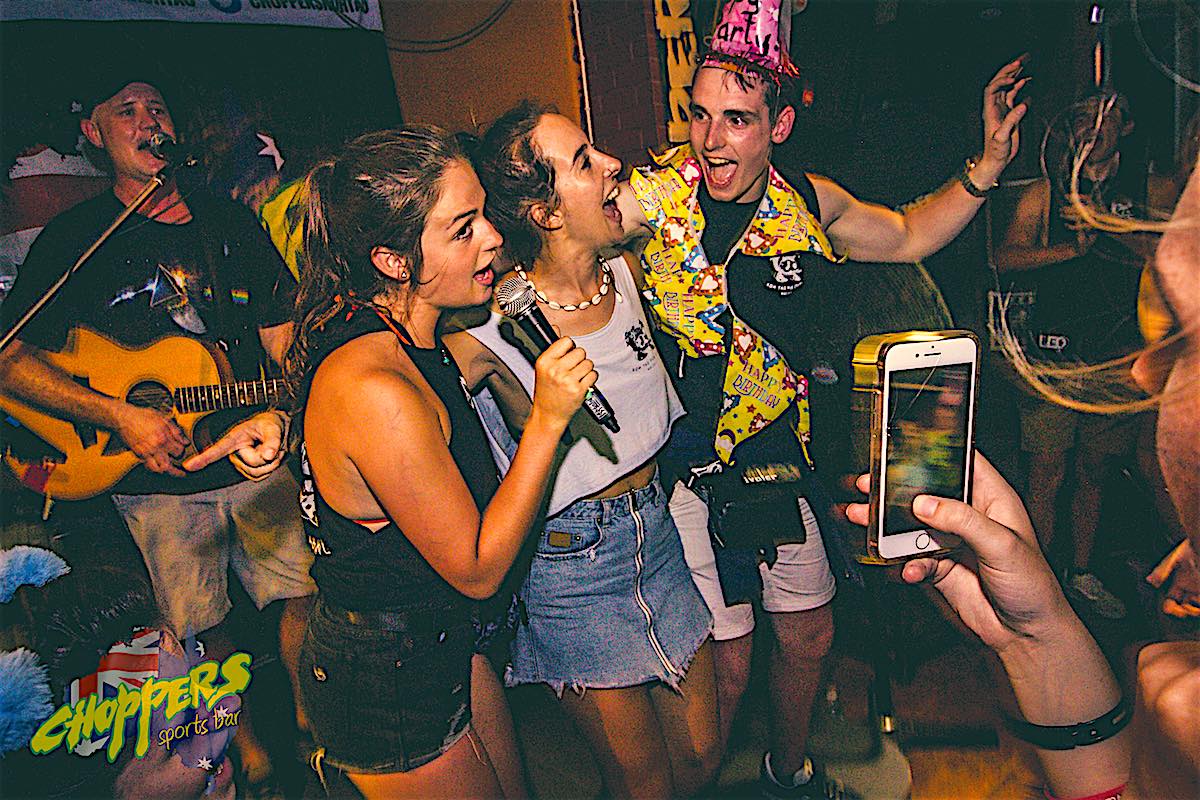 Choppers Koh Tao Restaurant & Bar
Happy hour is from 4pm -7pm on all signature drinks along with Leo, Singha and Chang on draught, together with a full range of top and mid shelf spirits, the bars here are well stocked and so is their food menu.
Choppers menu offers a mix of Aussie classics and great pub grub for those of you that are missing your home comforts.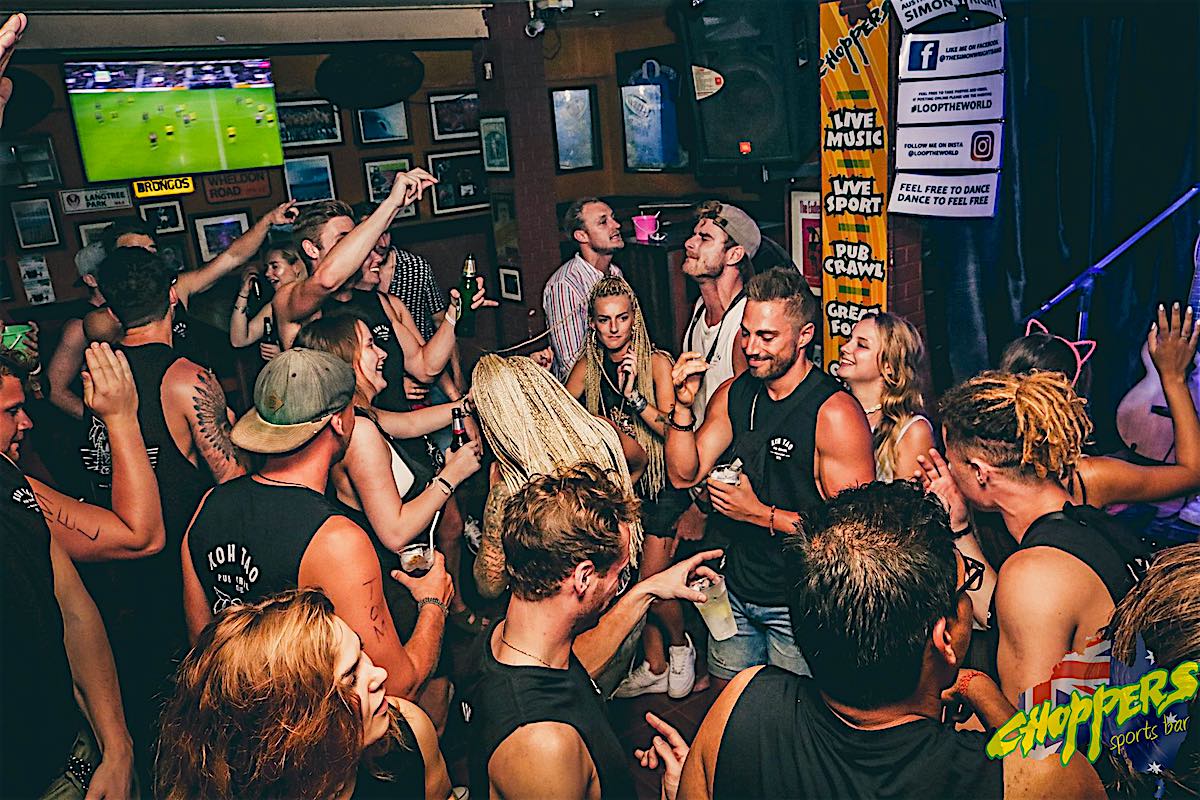 Aussie Style
For burger fans check out the Down Under Chopper. This classic Aussie style beef burger is packed with bacon, cheese and pineapple and it would not be an Aussie burger without the beetroot and a fried egg!
Other pub grub favourites include the bangers & mash, fish n chips and if you are looking for something to pick at whilst watching the game check out the very tasty Chicken Wings with hot buffalo sauce.
The menu also has a few Thai favourites such as Pad Thai and Panang curry for the more adventurous travellers.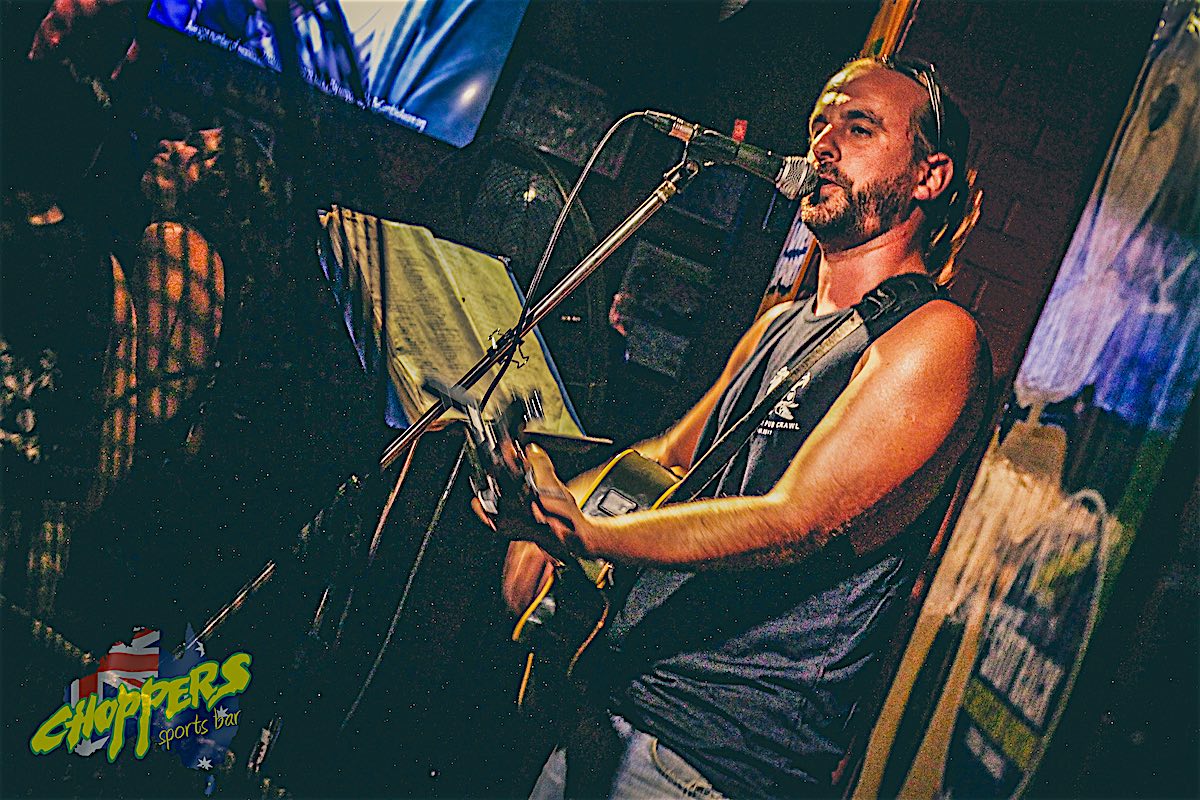 Live Music at Choppers Sports Bar
As well as the entire sports calendar being shown, Choppers has just enough time to fit in some live music on Monday, Wednesday, Friday, & Sundays.
Come down and see the best musicians on Koh Tao, a mix of soloists and bands playing on stage. This works in conjunction with the world famous pub crawl that operates 4 nights of the week.
Don't worry if this happens to clash with your favourite team because all the sports are still being shown upstairs, so you will not miss anything.