Reef Check Surveys on Koh Tao
Reef Check is an international organisation, founded in 1996, dedicated to the conservation of coral reefs.
The foundation helps preserve oceans and tropical reefs globally, plus the rocky reefs along the coast of California.
Reef Check is headquartered in Los Angeles, California, USA but has volunteers in more than 90 countries and territories worldwide.
Coral Reef Health
The first global survey of coral reef health was conducted by Reef Check in 1997. The data confirmed that coral reefs were in crisis due to various human impacts such as overfishing and pollution.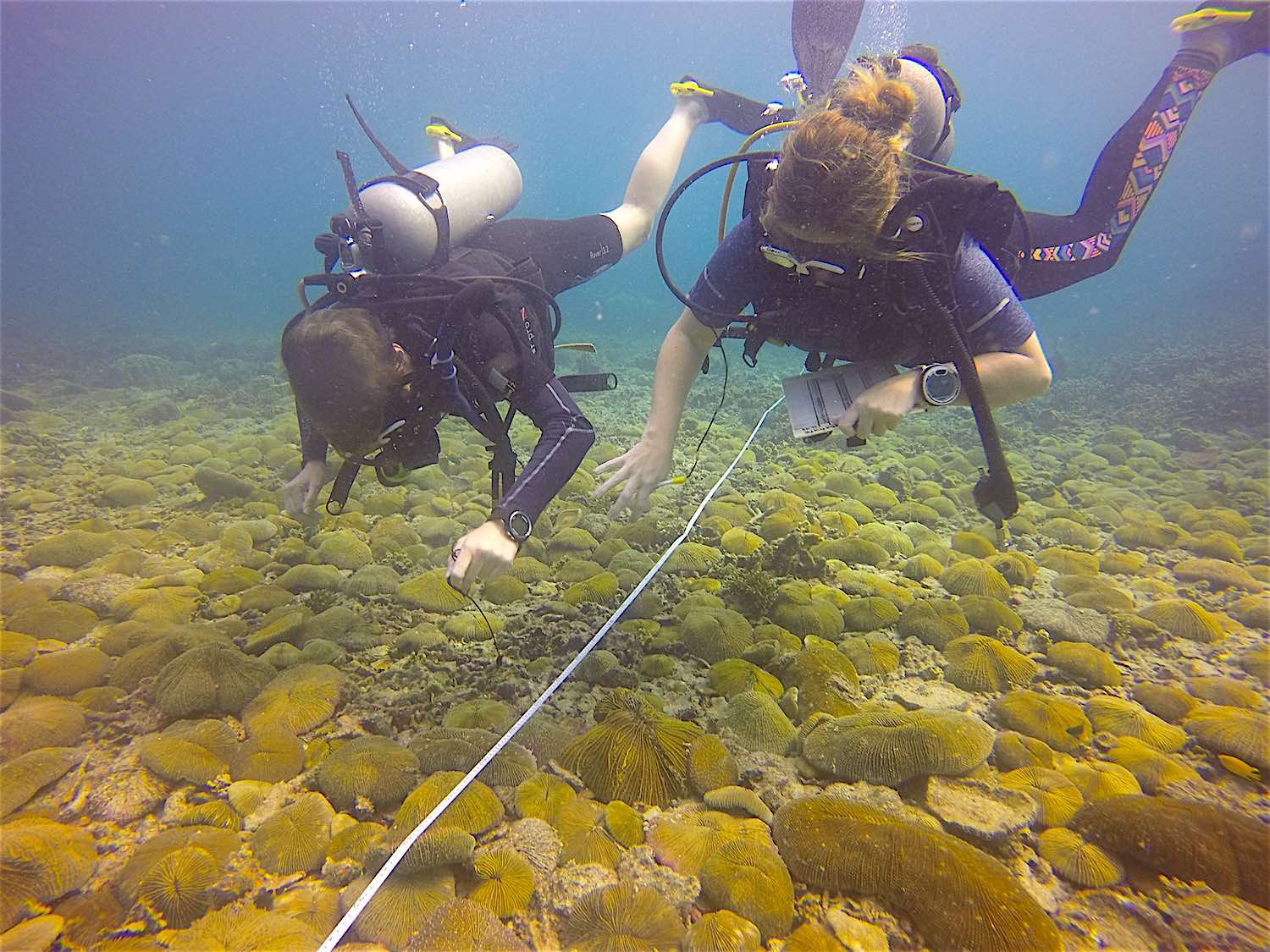 Reef Health Check & Ecosystem Surveys
Every year, they train thousands of diver volunteers to help survey the health of our ecosystems through education, research and conservation.
The results are then used to improve the management of coral reefs and provide economically sustainable solutions in order to save them.
Reef Check continues to educate the public about the value of reef ecosystems and the current ongoing crisis that affects marine life.
They have created a global network of trained volunteers who regularly monitor, collect essential data and report on reef health.
Reef Check have been working closely with many organisations around the world creating educational programmes to raise awareness.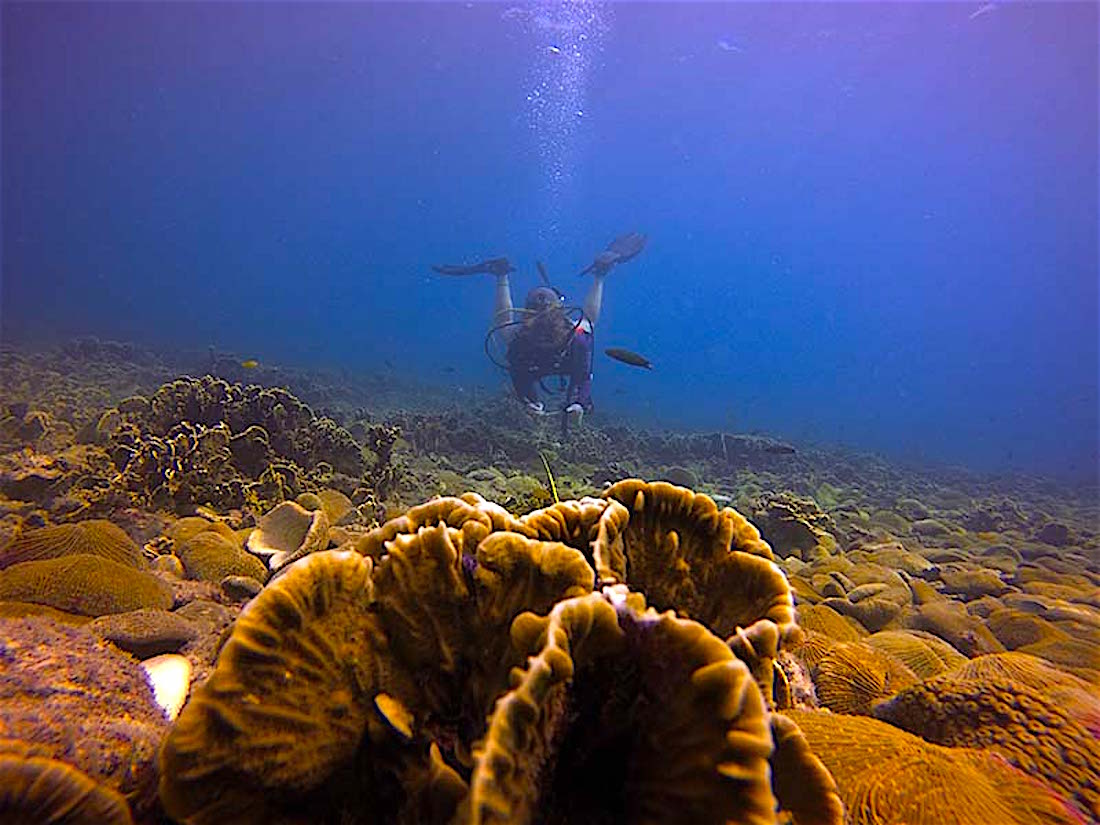 The Ecological Monitoring Program (EMP) on Koh Tao
EMP stands for Ecological Monitoring Programme and is a coral reef research program based on Koh Tao.
The program was started by the Coastal Preservation & Development (CPAD) foundation and carried on by other local community groups, New Heaven Reef Conservation in Chalok and Eco Koh Tao.
Through this comprehensive program, information is collected on the biodiversity and abundance of the fish, invertebrate and coral species.
This information is then collated with Reef Check surveys, water quality and numerous other data to show trends in reef health around the island.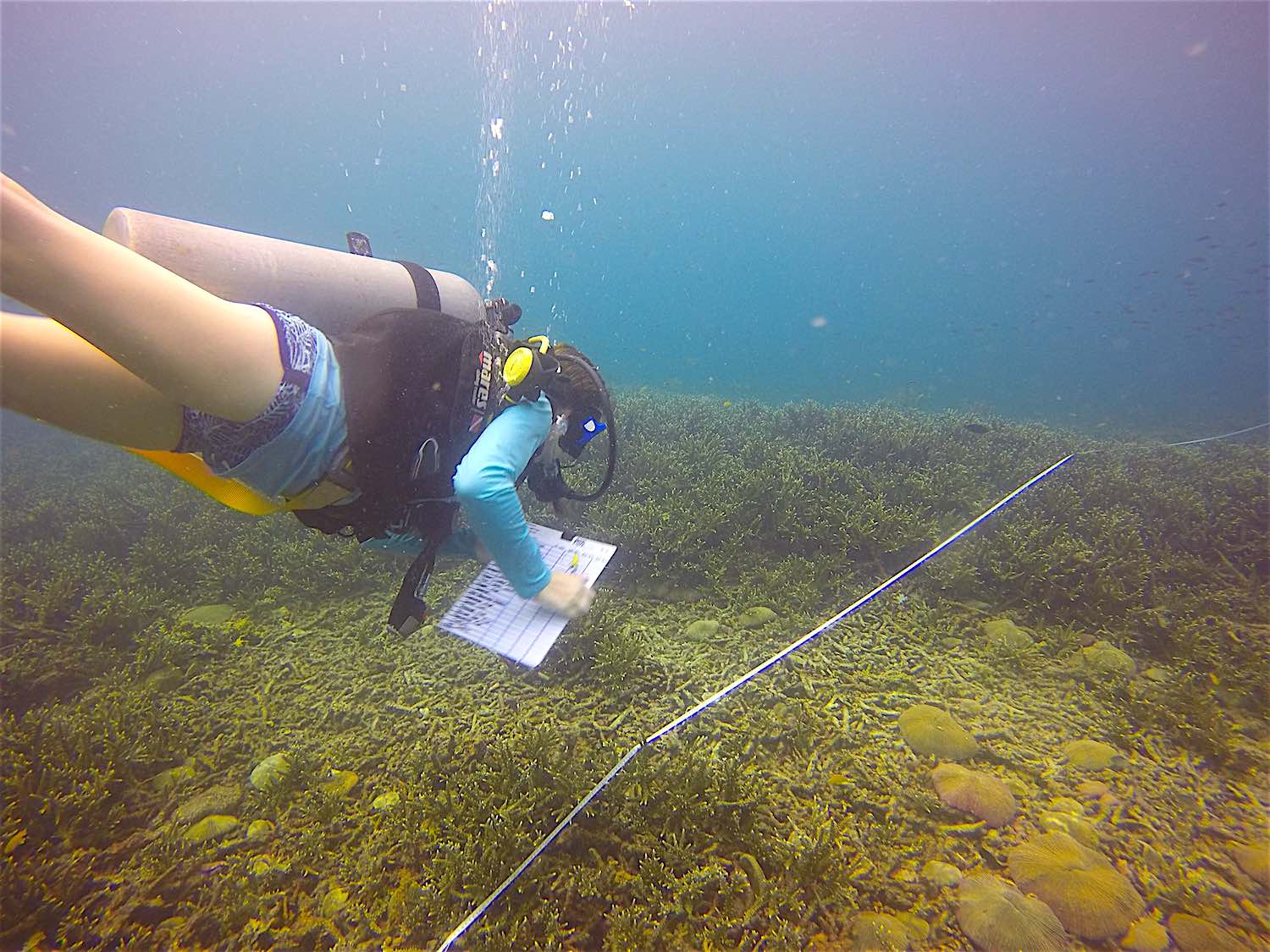 Koh Tao EMP PADI Distinctive Specialty Course
The Koh Tao EMP PADI Distinctive Specialty Course is based on the original Ecological Monitoring Programme and designed to give advanced divers training to study local coral activity.
As a part of the specialty course you will perform reef checks and provide valuable data whilst monitoring Koh Tao's coral reefs.
The course operates over 4 days and provides students with integral knowledge about the type of fish and invertebrates that inhabit the abundant local reef systems as well as improving scuba diving skills.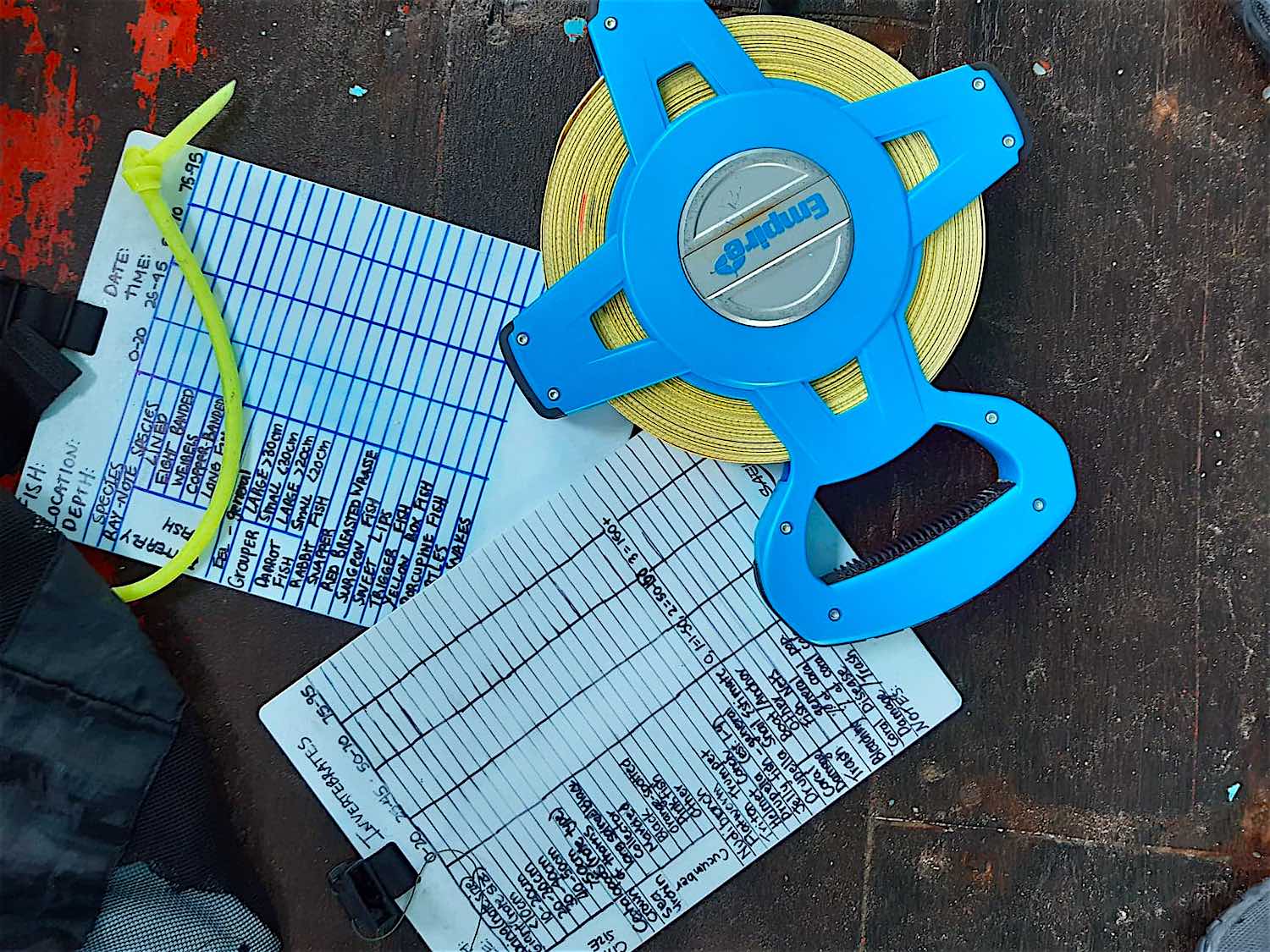 Get Certified in EMP
Following completion of the course, participants will be certified in the Conservation Diver Ecological Monitoring Program and be able to submit data to Reef Check as part of the Reef Check worldwide database.
Work continues on Koh Tao in finding economically sustainable solutions to help preserve the health of the ocean by protecting and rehabilitating local damaged reefs.
If you plan to visit Koh Tao and explore the dive sites as a fun diver, this eco diving course will be a great addition to your diving resume and is full of knowledge and fun.
For more information about Reef Check & the EMP program, you can contact us.