How to get to Sun Suwan 360 Viewpoint Koh Tao
Sun Suwan 360 Viewpoint is located near the John Suwan Viewpoint in the south of Koh Tao and is easier to access than its neighbour.
Incredible Views
Offering an almost identical view, it provides visitors to Koh Tao with a place to get food and drink while you take in the incredible views across the island.
This location is better known as Sun Suwan 360 Bar and is accessed off the road to Freedom Beach, which is approximately a 10-minute drive from Mae Haad pier.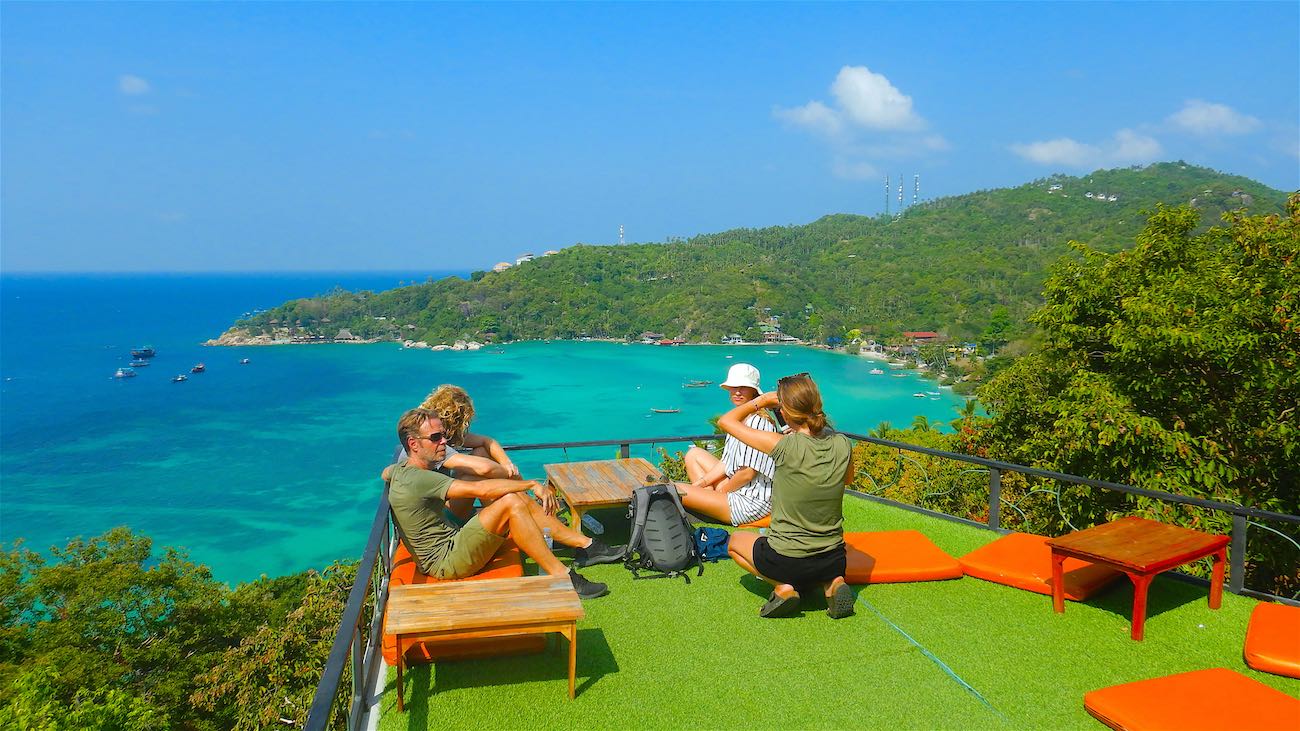 Panoramic 360° Views at Sun Suwan Viewpoint Bar
Park your scooter at the first parking area you come to and you will see the steps for the viewpoint access on the left, which takes you up to the bar and viewing platform.
The Sun Suwan bar sits in the centre of multiple raised platforms allowing you to position yourself at any angle with stunning 360° views across the bays and island.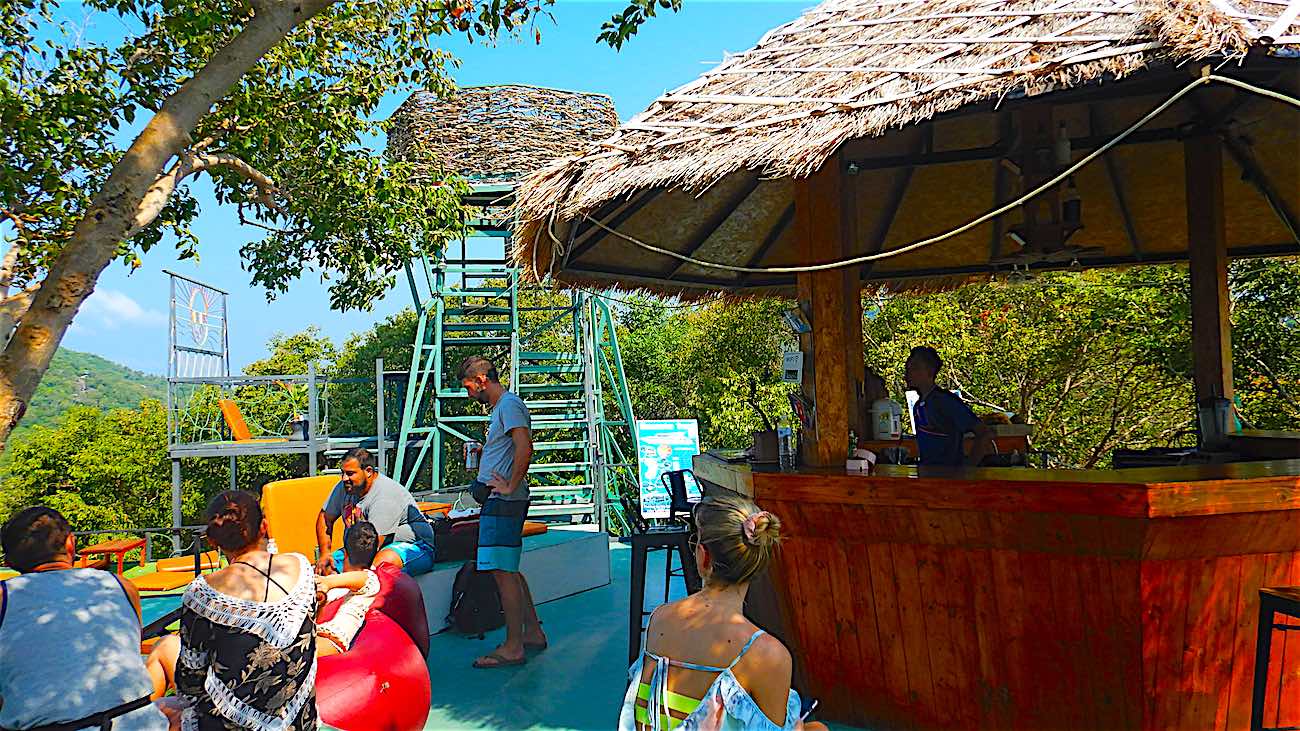 Viewing Platform
The views from here are breathtakingly beautiful, showing the various colors of the tropical sea, lush green tropical jungle, other viewpoints on the island and across the Gulf of Thailand.
There is a charge of 50baht to access the viewpoint and you receive a coupon to redeem against a soft drink in the bar and you have the luxury of comfortable, safe viewing.
Food & Drink at Sun Suwan 360° Viewpoint
In addition to soft drinks, the viewpoint offers visitors a selection of cocktails, fruit shakes along with snacks if you want to stay longer.
Similar to the John Suwan Viewpoint, Sun Suwan 360 bar is an ideal location to witness a beautiful sunset across the sea.
You can relax on comfy cushions with a drink of your choice, whilst taking pictures of the amazing and unique angles of the Koh Tao landscape.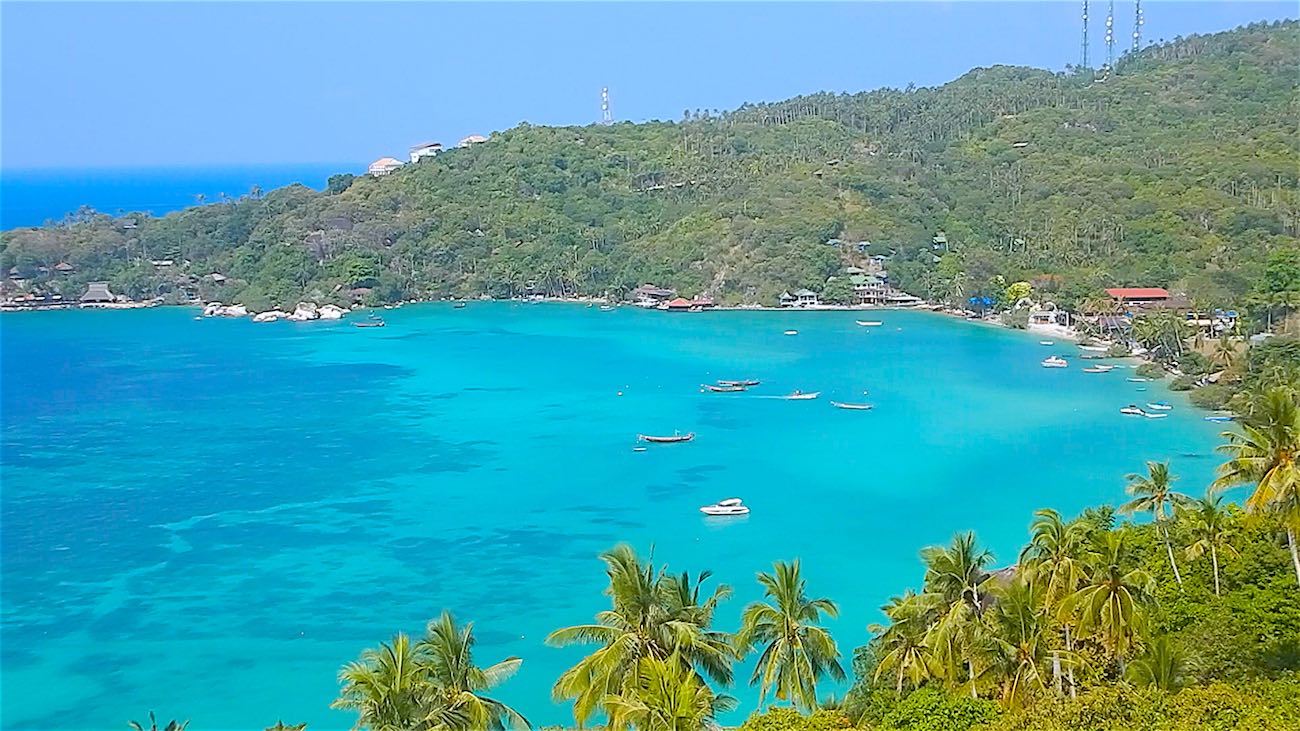 Perfect Photos
Sun Suwan Viewpoint is a popular place to visit with easy access, friendly and welcoming staff and provides customers with delicious refreshments.
From Chalok Baan Kao, you can reach this viewpoint by scooter in 5 minutes or on foot within 20 minutes along the coast.
With Freedom beach at the bottom of the viewpoint, it gives visitors the opportunity to enjoy a half day at the beach and visit the local viewpoint.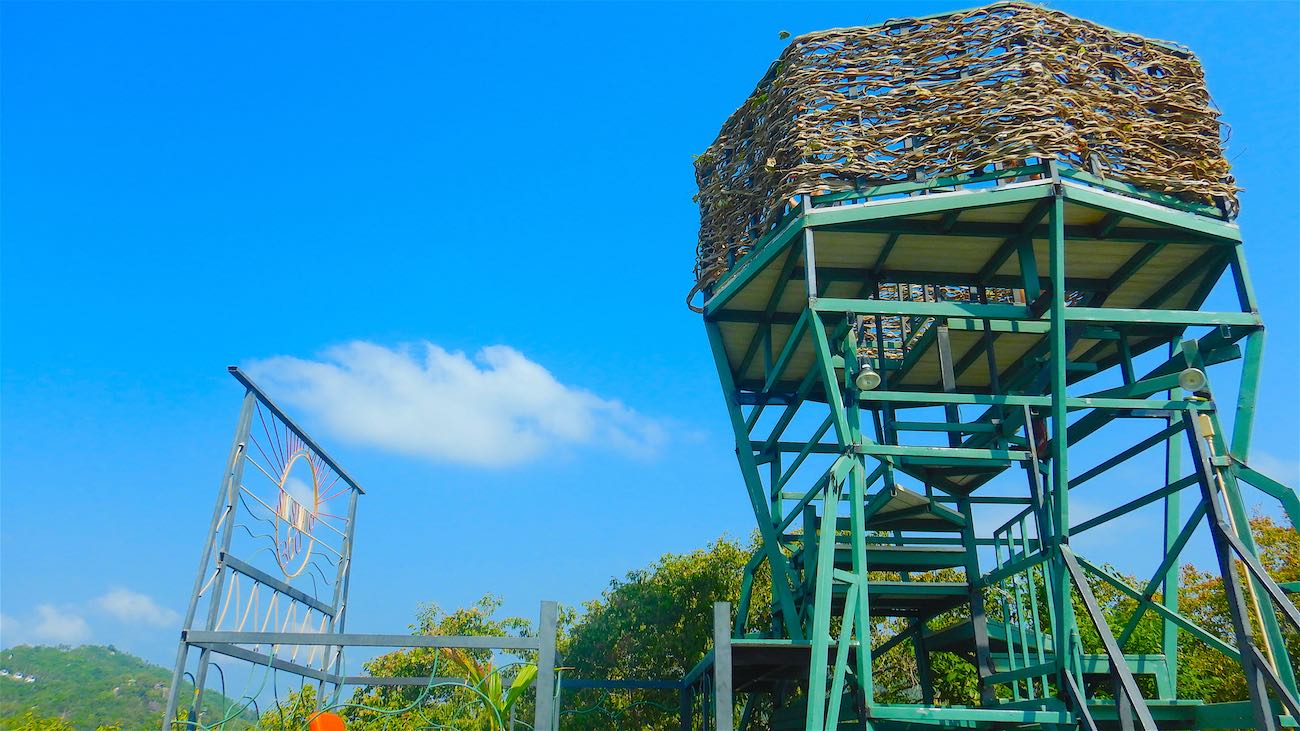 Explore South Koh Tao at Sun Suwan Bar & Viewpoint
If you are travelling from Sairee beach by scooter, use the main road and drive through Chalok Baan Kao village until you see the signs for the viewpoints and Freedom beach.
Exploring Koh Tao could not be easier with the new concrete road from north to south and you can travel this distance within 15 minutes by scooter.