Fun Diving at Hin Wong Pinnacle Koh Tao
Hin Wong Pinnacle is located on the North East side of Koh Tao. It is a very unique dive site that offers both depth and stunning corals.
Great Dive Site
Due to its location and exposure at the dive site, currents and visibility can be unpredictable.
This can make it a more challenging dive site, but non the less a great option for a deep dive site.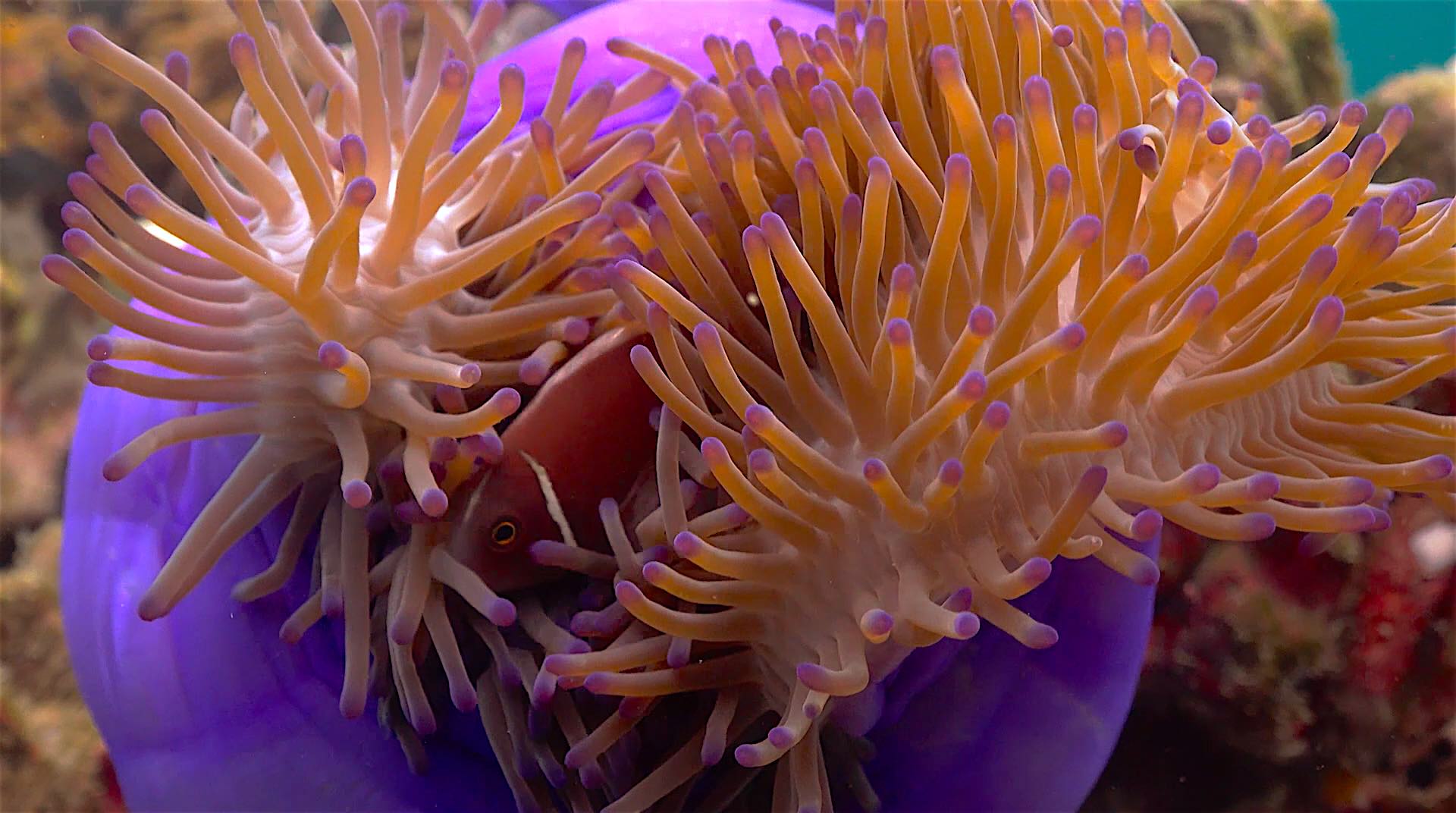 Depth Range at Hin Wong Pinnacle Dive site
You can easily reach depths down to 40 metres with the underwater rock formations reaching up to 10 metres.
Hin Wong Pinnacle offers both a uniqueness in its underwater topography and with its marine diversity.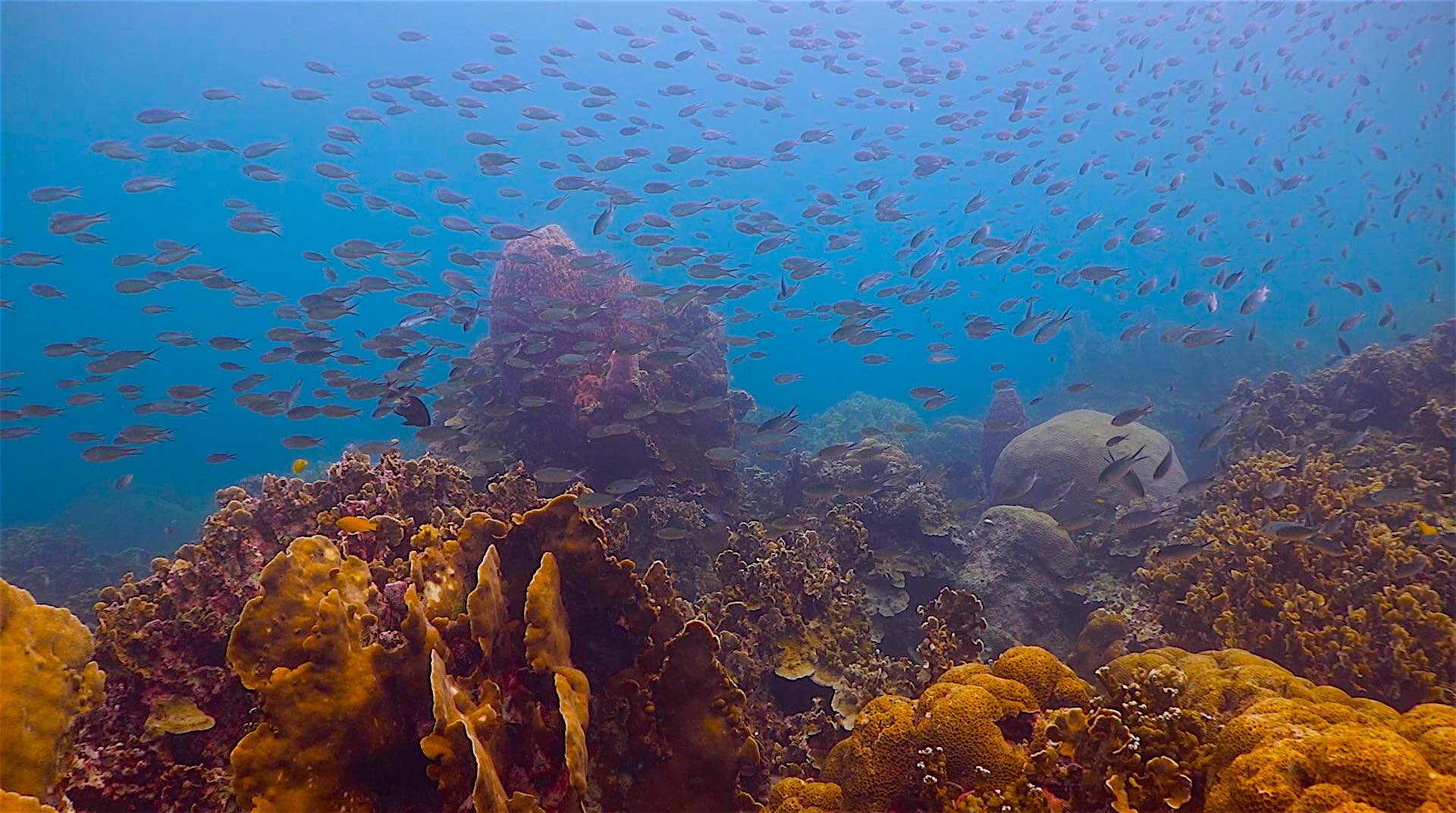 Marine Diversity
It is one of the few dive sites where you can find soft purple tree corals. The soft coral patches resemble a beautiful meadow.
You can also find a variety of fan and whip corals spread throughout the underwater formations.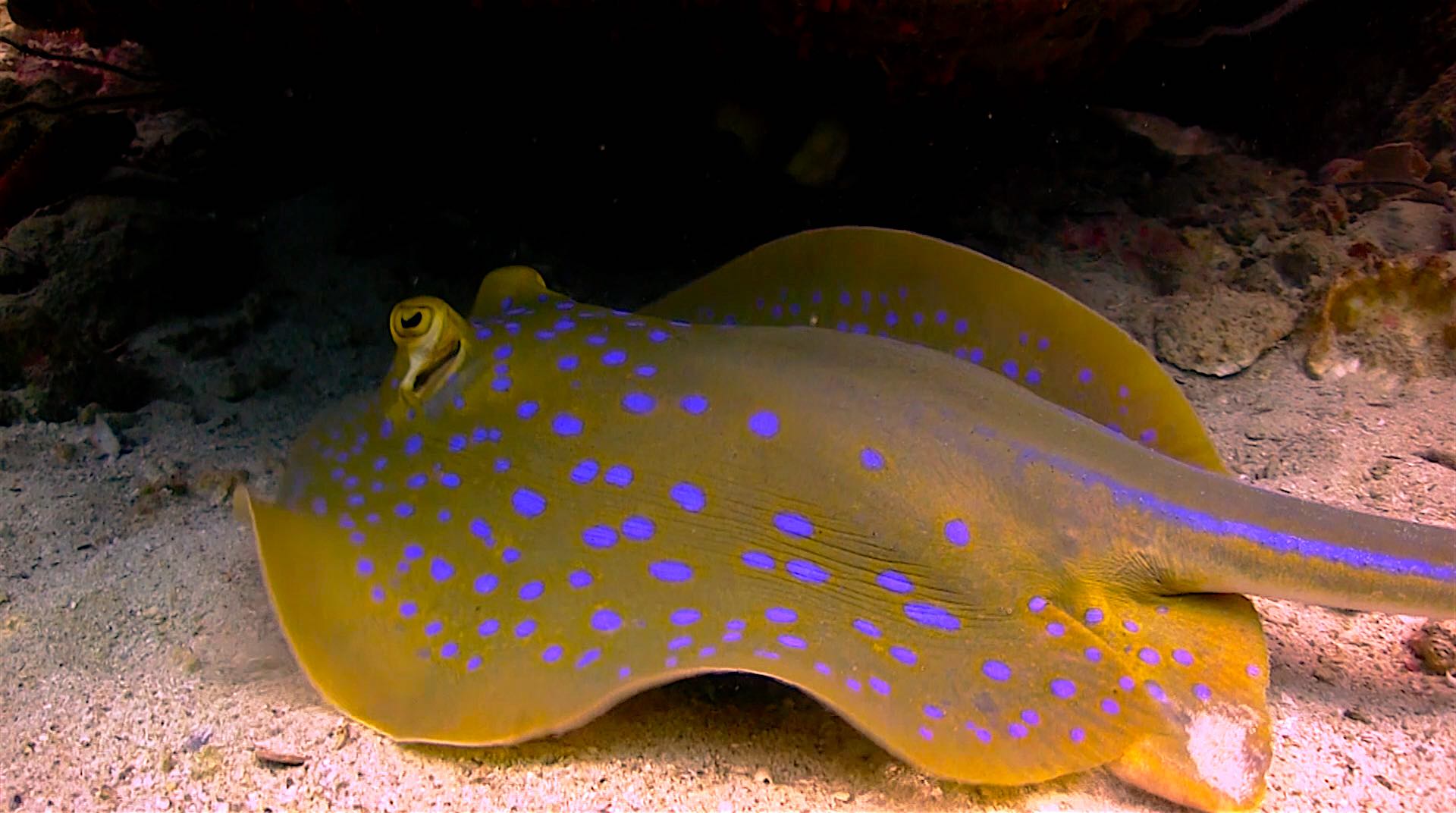 The size of Hin Wong Pinnacle Dive site
The dive site itself is not too large, which allows you to enjoy a leisurely dive at your own pace and take in the spectacular rock formations and marine life.
You can create a scavenger hunt for critters in the small nooks and crannies, spot beautiful Nudibranch or be on the lookout for the resident Hawksbill turtle.
No matter what the the visibility is like, there is always something to see. It is common for the base of the rocks to be engulfed in a smoky thermocline.
The pinnacle reaches out like a mountain peaking out through the clouds. It is both beautiful and can be quite haunting.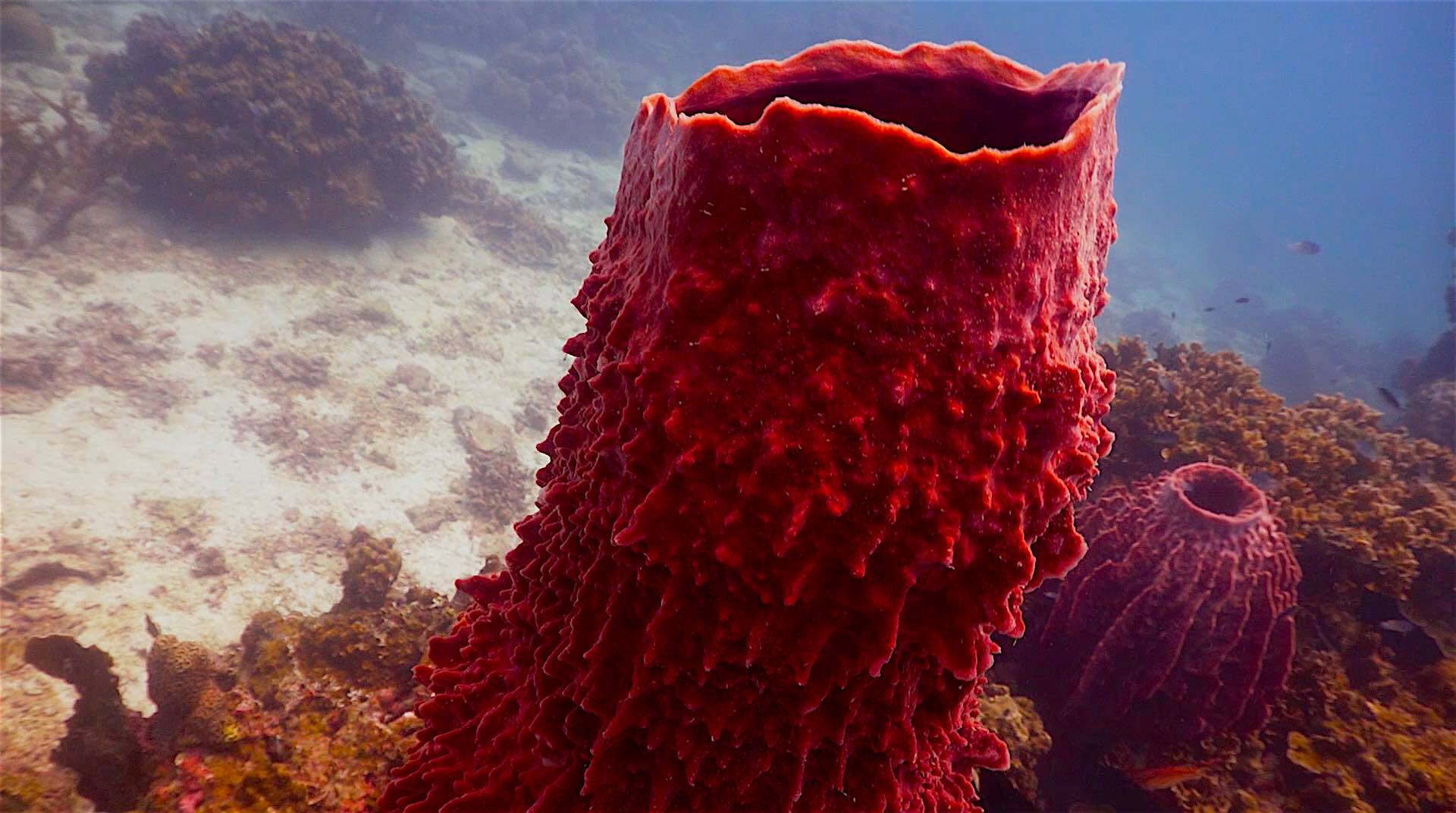 Marine Life at Hin Wong Pinnacle Dive site
Scribble filefish dart in and out through the rocks, while Razorfish hover vertically along the sand. Giant groupers swim between the boulders, while pipefish hide within tiny crevices.
As you start to finish your dive you can enjoy the amazing underwater rock formations at shallower depths.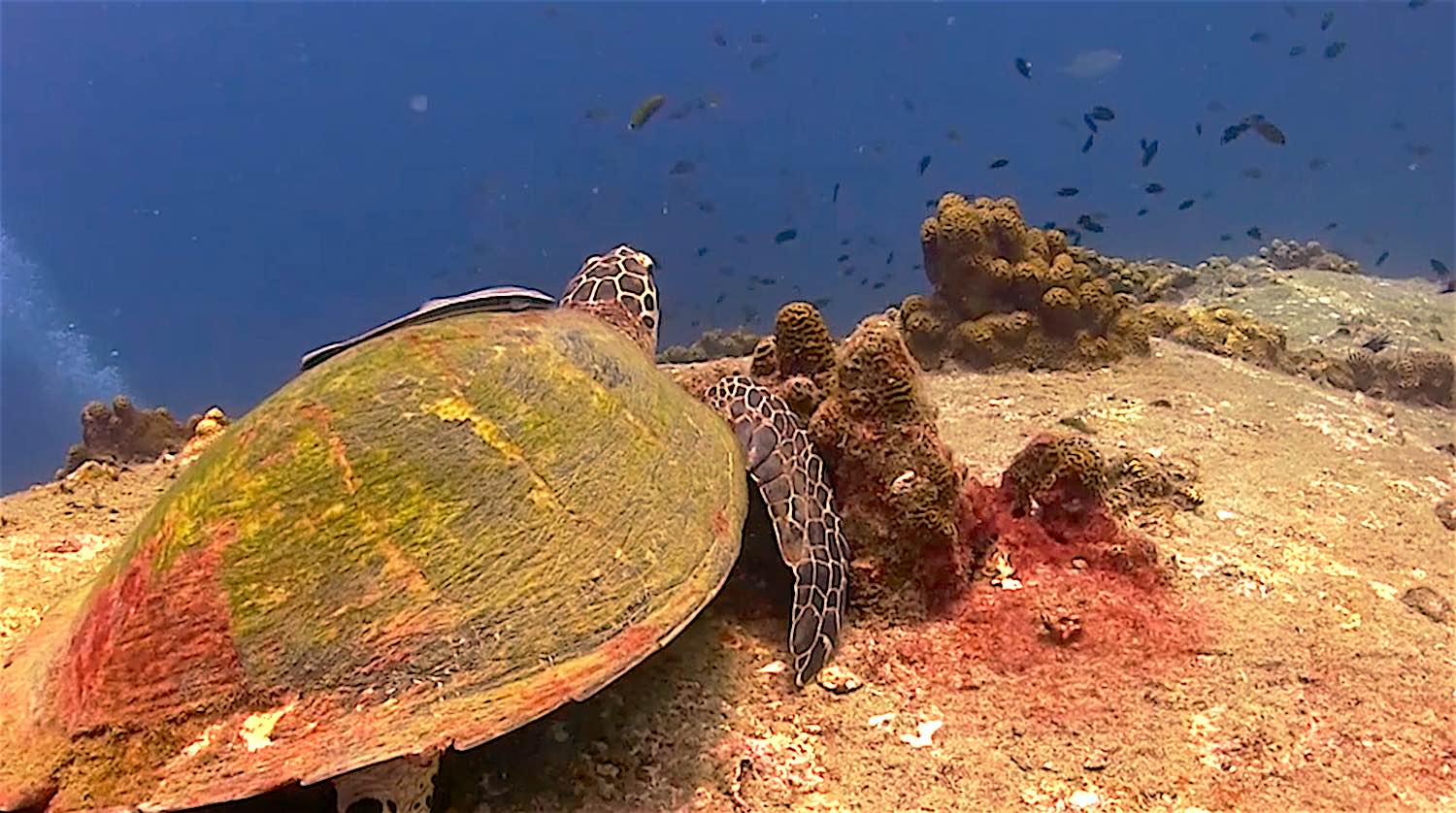 Multi-Level Dive
This allows for a very nice multi-level dive profile. When your dive is complete, you can finish your safety stop above the shallow pinnacles around 8 metres and then ascend along the buoy line.
Hin Wong Pinnacle is a dive site you do not want to miss.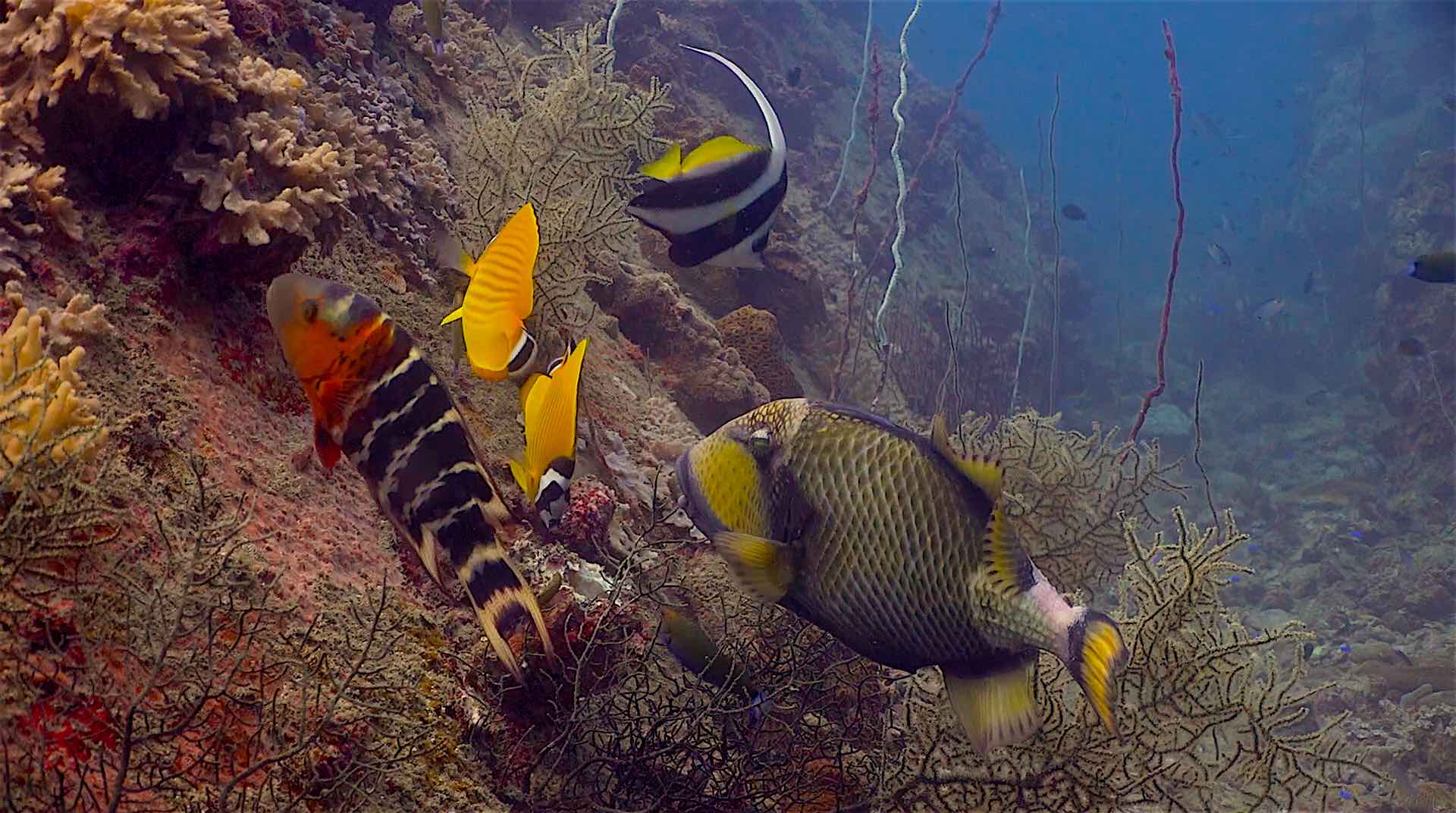 What fish you can see at Hin Wong Pinnacle Koh Tao
The dive site offers an abundance of marine life from small critters to larger predators. You can expect to see:
Hawksbill Turtle, Razor Fish, Giant Grouper, Butterfly Fish, Angel Fish, Longfin bannerfish, Blue Spotted stingray, Titan Triggerfish, Whip Coral, Fan Coral, Soft Purple Tree Coral and much more.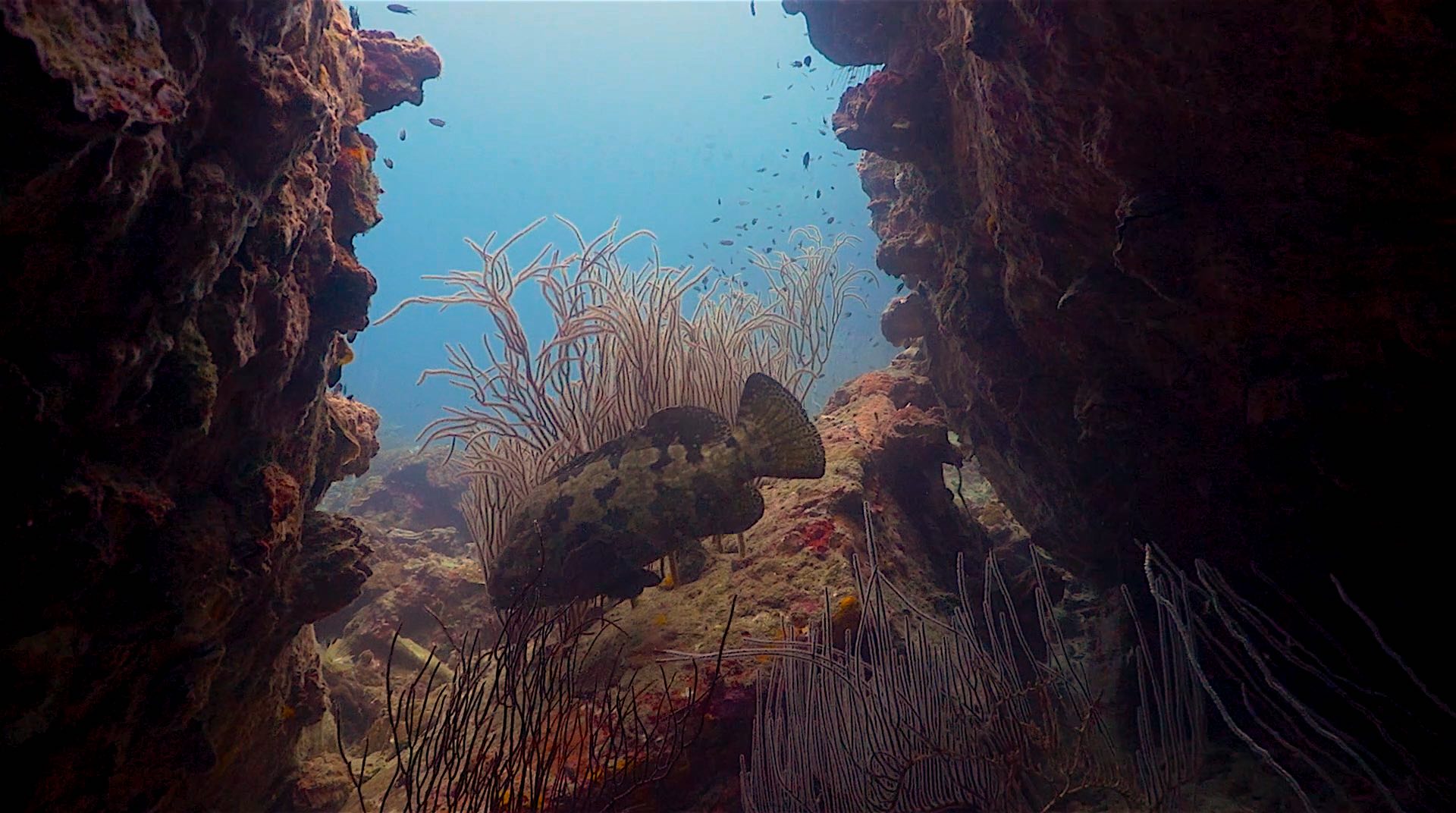 Our Dive site Rating for Hin Wong Pinnacle
This dive site is suitable for certified divers and divers during their Advanced Open Water Training.