Koh Tao Central Hostel Mae Haad
Koh Tao Hostel is located on the main thoroughfare of Mae Haad village (down road) and close to a lot of the bars and local shops that Mae Haad offers.
This cost effective Hostel offers two 10 bed, air conditioned mixed dormitories and is tailored to the low budget traveler and backpackers.
Koh Tao Central Hostel Amenities & Facilities
Customers can expect high speed Wifi, hot showers, daily clean and each bed has privacy with curtains, reading lamp and USB charging and mains electricity point.
Koh Tao Hostel has a comfortable and relaxing common area with Netflix, PS4 along with complimentary tea, coffee, cookies and daily fresh fruit.
Koh Tao Central Hostel Accommodation
Koh Tao Hostel is in a superb central location with friendly, welcoming staff and is a 50 metre walk to the local beach.
Reception is located next door in Island Travel and breakfasts are served opposite the front door in Reef Sports Bar, where you can eat, drink, play pool and watch all your live sports on multiple TV screens.
Social Vibe
Koh Tao Central Hostel guests will never find themselves without something to do and will find it easy to make new friends from around the world.
The Hostel management strive to offer unbeatable value to backpackers, including a discount card that can be redeemed at a variety of local businesses including beach bars, mini golf, massage and a local gym.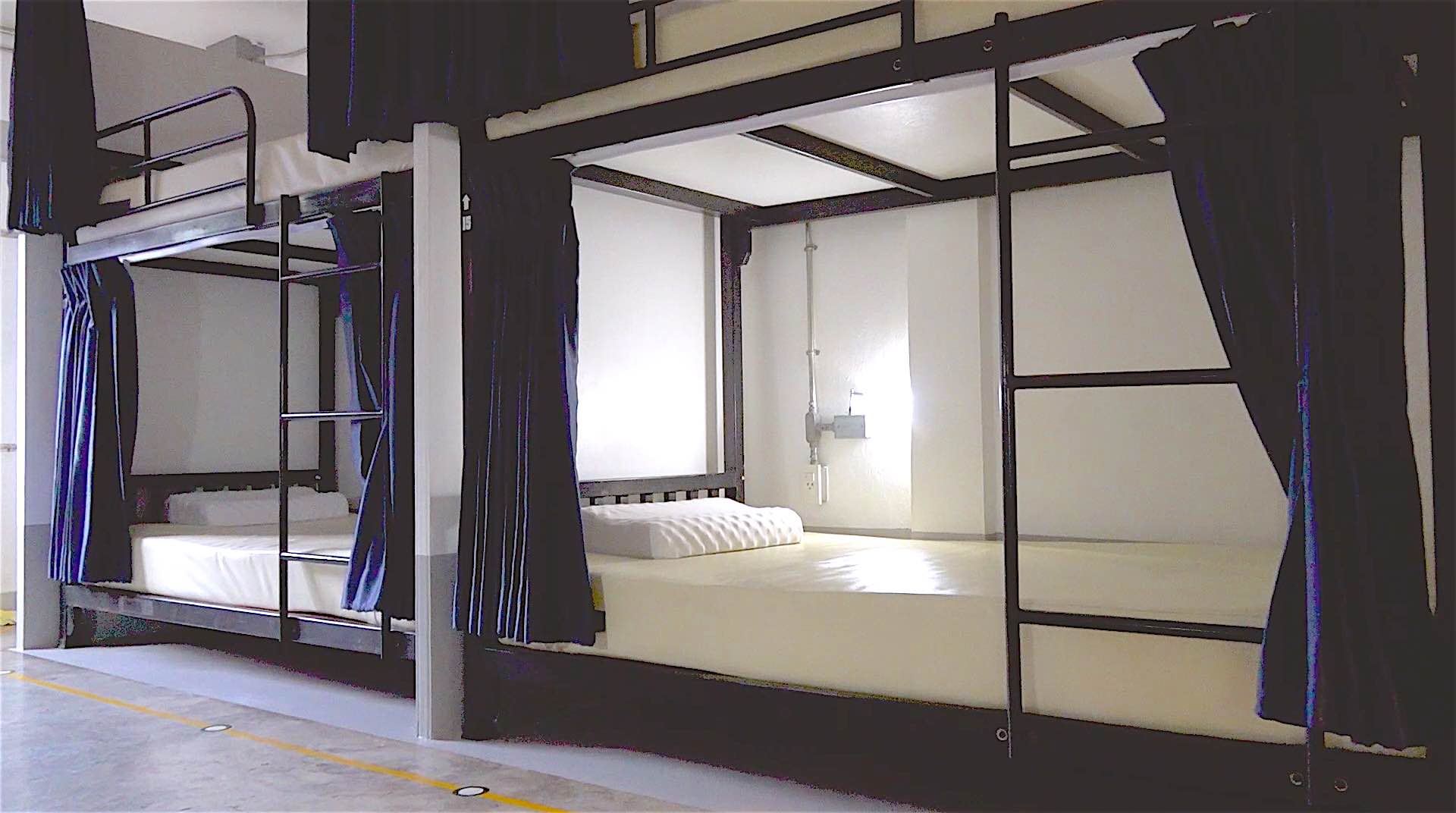 Koh Tao Central Hostel Discount Vouchers
Koh Tao Hostel offers their customers guided Koh Tao bicycle tours, organises social meals such as their Thai food experience and hikes to the Koh Tao's best and less known viewpoints.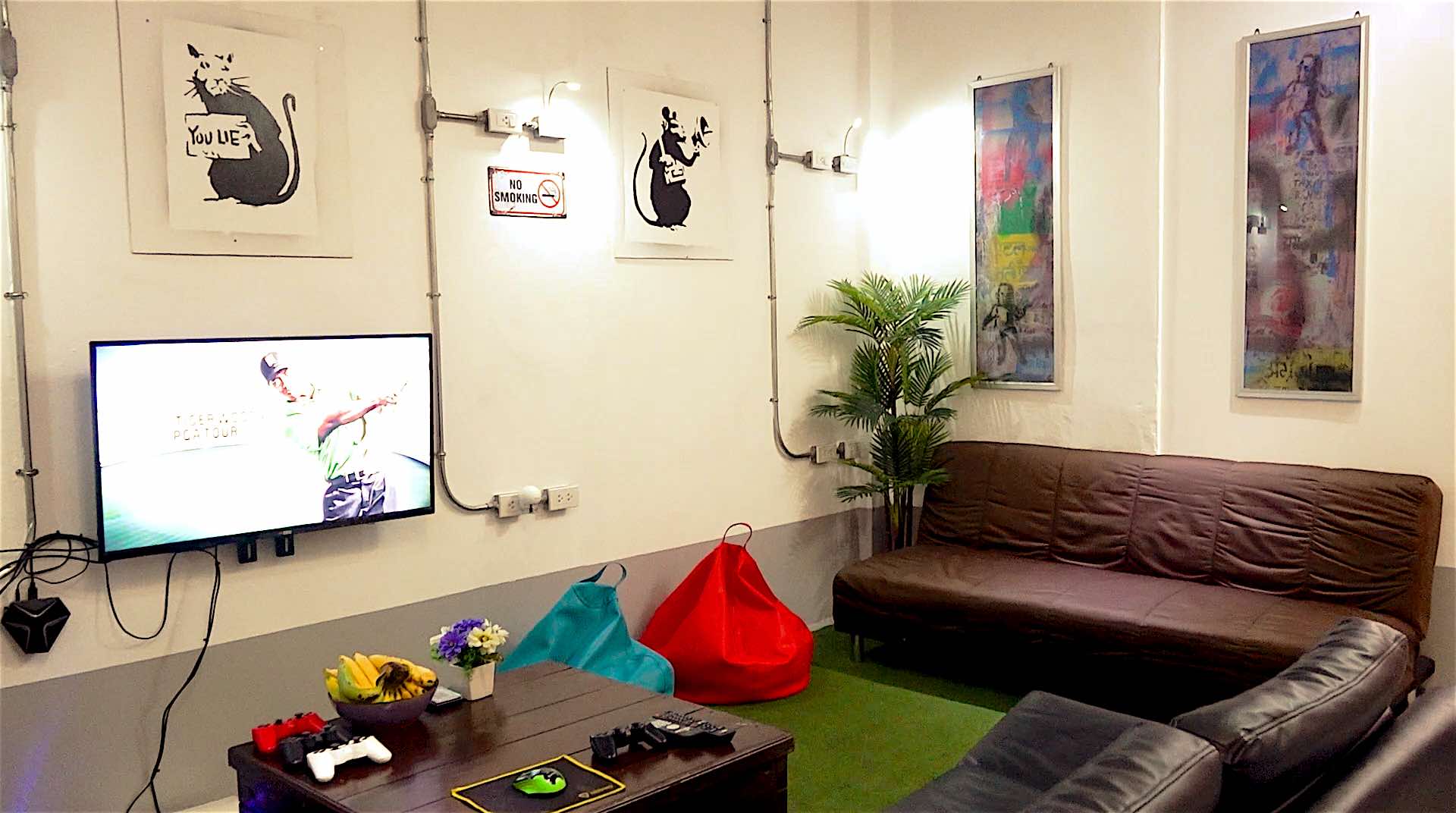 Koh Tao Central Hostel Island Activities
If you stay at this Hostel as a single traveler, making new friends will be easy and you will have no time at all to feel lonely.
Breakfast Included
If you need any more persuasion, each night booked comes with a freshly prepared complimentary breakfast.
Koh Tao Central Hostel is a modern Hostel with great facilities and is clean, vibrant and enjoys a friendly, social atmosphere.