Koh Tao Snorkeling Half Day Trip
A half day snorkel trip around the island of Koh Tao is one of the most convenient snorkeling tours available for visitors who are limited on time but wish to enjoy an in-water experience.
Discover the world famous island of Koh Nangyuan and the best of Koh Tao on a half day snorkel trip.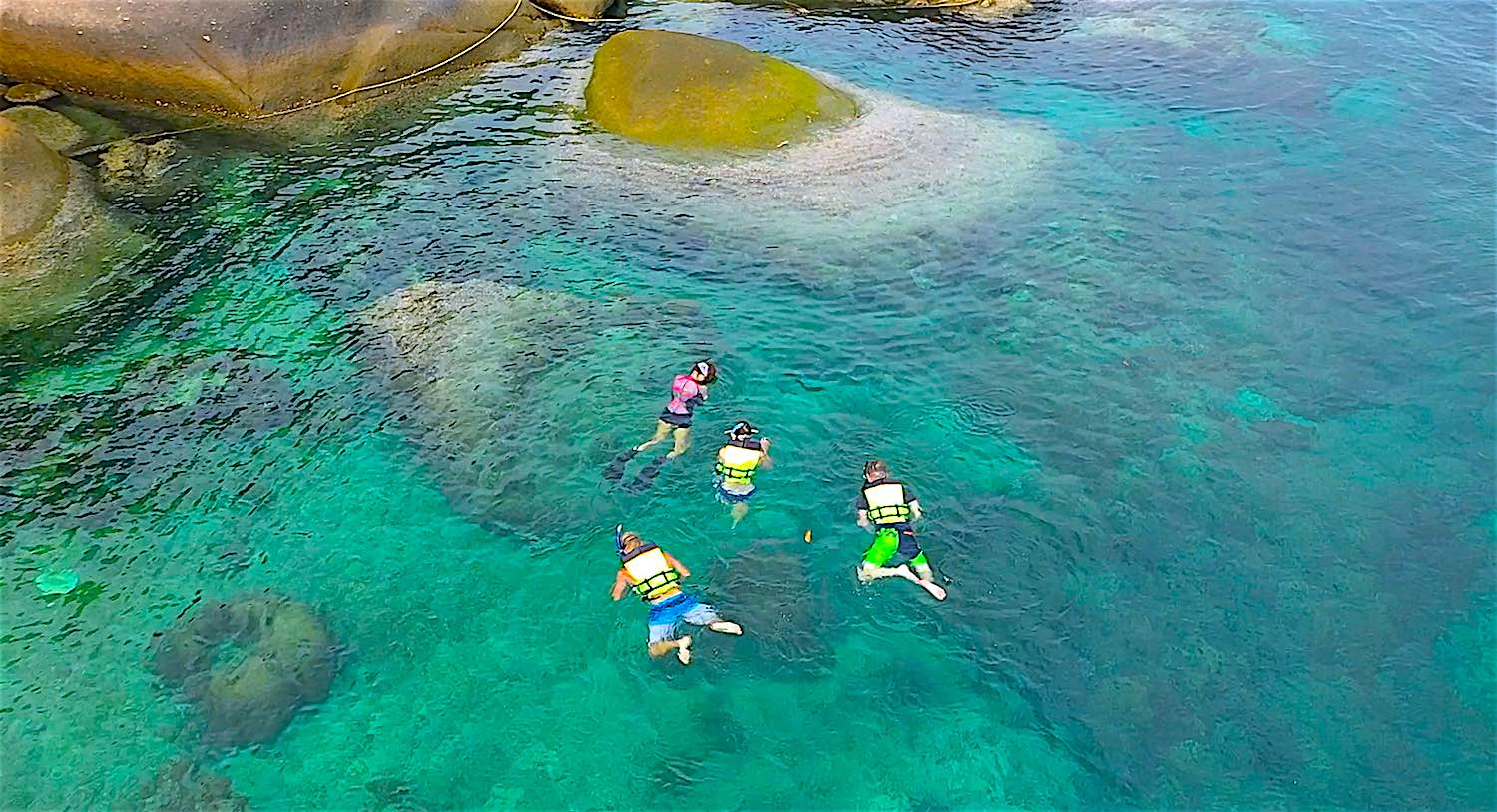 The best Half Day Snorkel Trip Around Koh Tao
Koh Tao is home to a diverse array of marine life and over 8 kilometres of beautiful coral reef with warm tropical waters that are perfect for swimming and snorkeling.
Fun & Adventure
You can have lots of fun and excitement with a half day snorkeling adventure and a memorable trip around tropical island Koh Tao.
Half day snorkel trips are superb value if you are limited on time, or if you have a spare afternoon that you want to fill with extra fun and adventure.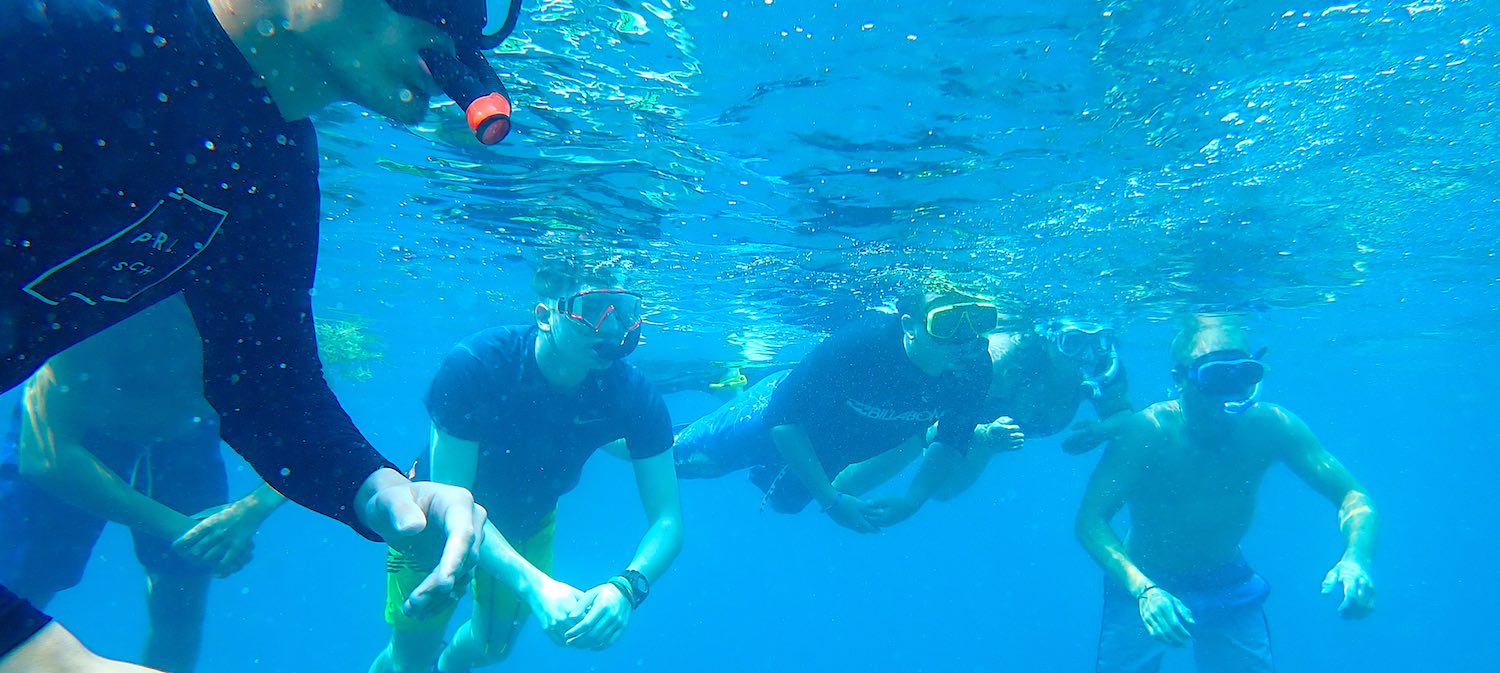 Schedule for the Half Day Snorkel Trip on Koh Tao
The start time for the afternoon snorkel trip is approximately 11:30 am with a pick up from your resort or hotel and the boat departs from Mae Haad pier at 12pm.
Resort or Hotel Pick up: 11:30am
5 snorkel stops (weather dependent)
2 way transfer from your Hotel or resort
English speaking guides
All Snorkeling equipment included
Fresh Fruit
Afternoon lunchbox
Tea, Coffee, Cold Water & Biscuits
Life jackets for all customers
Toilet on board
Insurance
850THB per person (+100THB Koh Nangyuan entrance fee – unless specified)
Resort & Hotel Return: 18:00pm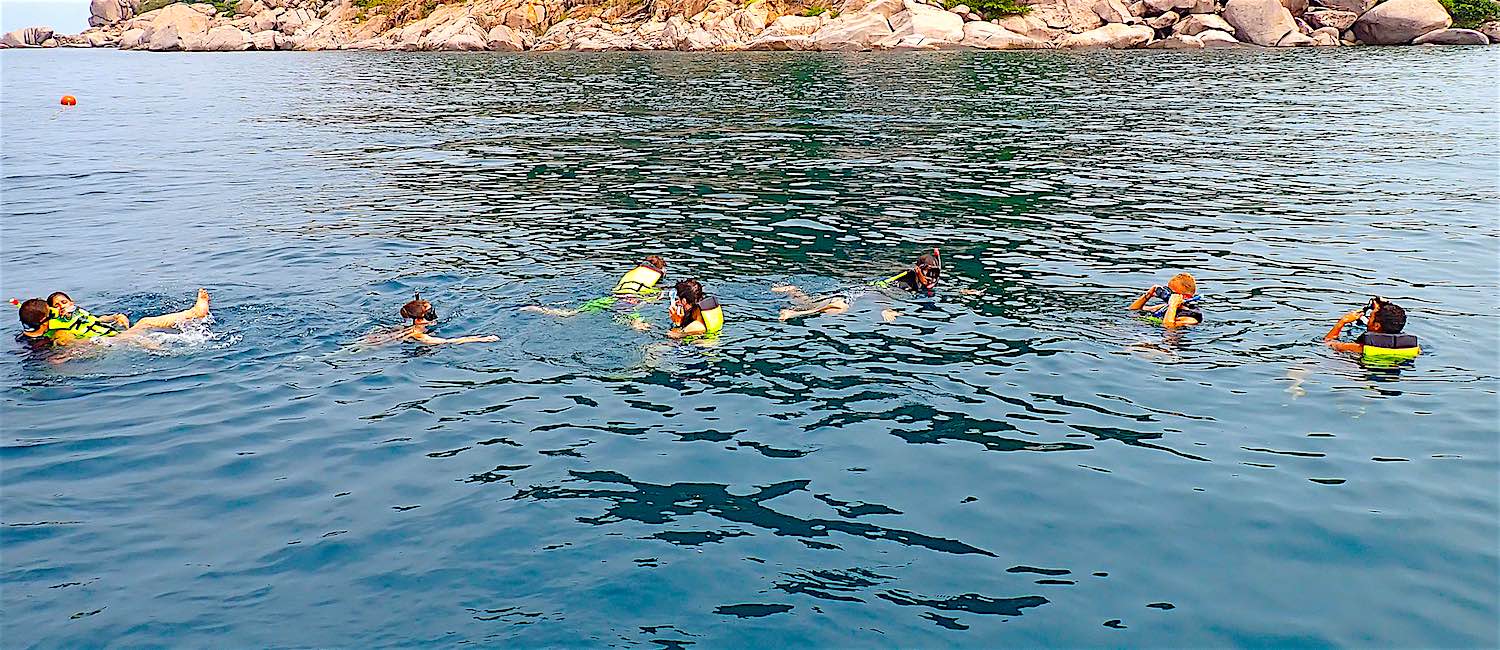 Discover the world famous islands of Koh Nangyuan & Koh Tao
A half day snorkel trip is great for people who want to relax in the morning and take advantage of the hot afternoon sun on Koh Tao and cool down in the clear, warm sea.
The half day snorkel trip will take you to five (5) stunning snorkel locations starting off with Koh Nangyuan Island.
Flexible Itinerary
We offer a flexible itinerary that depends on the weather conditions on the day and the most popular snorkel locations on the half day trip are chosen from: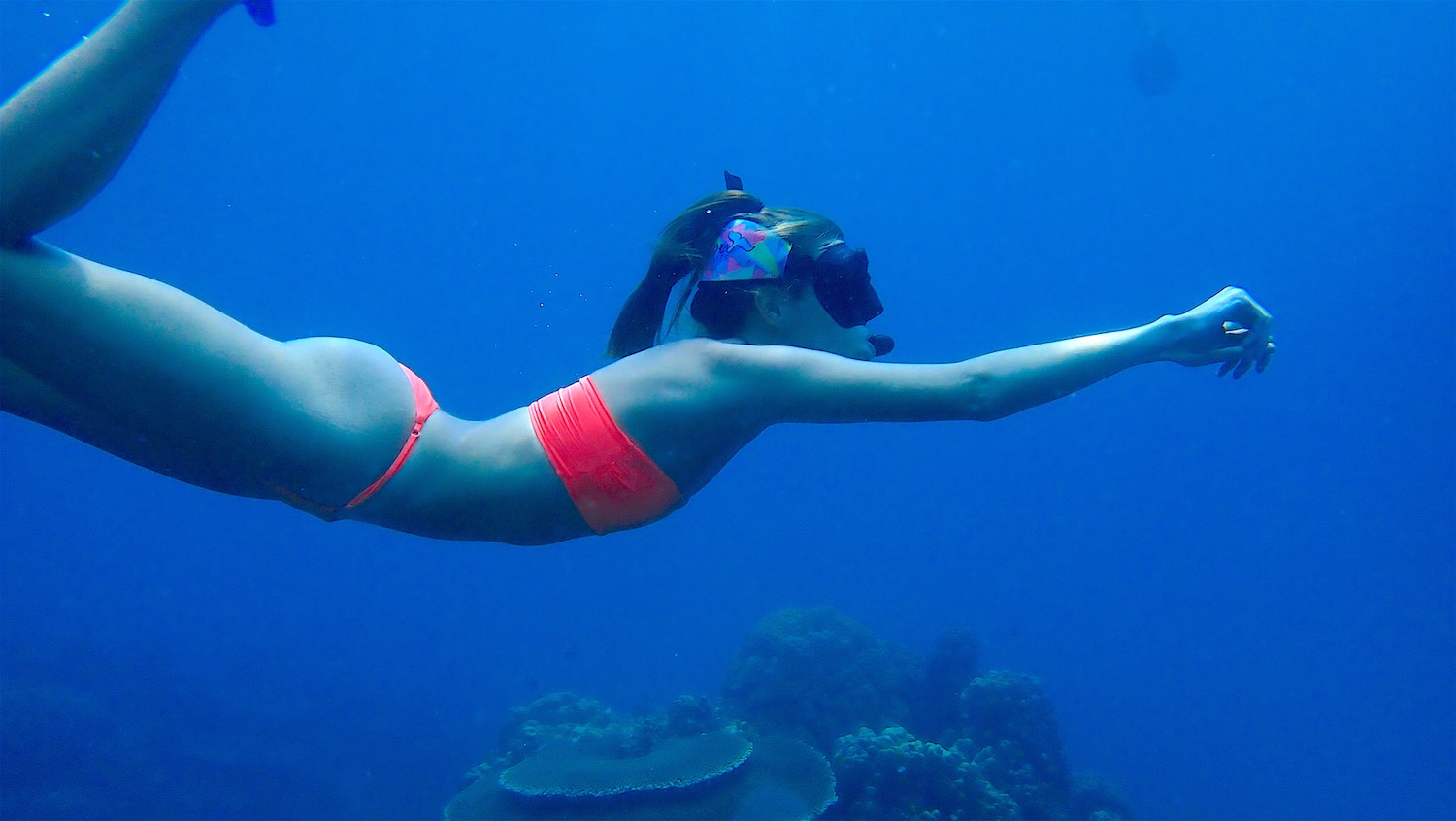 Snorkeling Koh Nangyuan island
Koh Nangyuan has three small islands connected to each other by a huge sandbar and is everyone's favourite for photographs.
It is a picture postcard island and has incredible white sandy beaches and a unique landscape.
The Island enjoys warm, clear and calm water so exploring the coral reef is safe and easy and you can expect to see an abundance of marine life.
You can relax on its idyllic beaches and hike up to the top of its mountain viewpoint. Take great photographs of the panoramic views, which is always a favourite for visitors.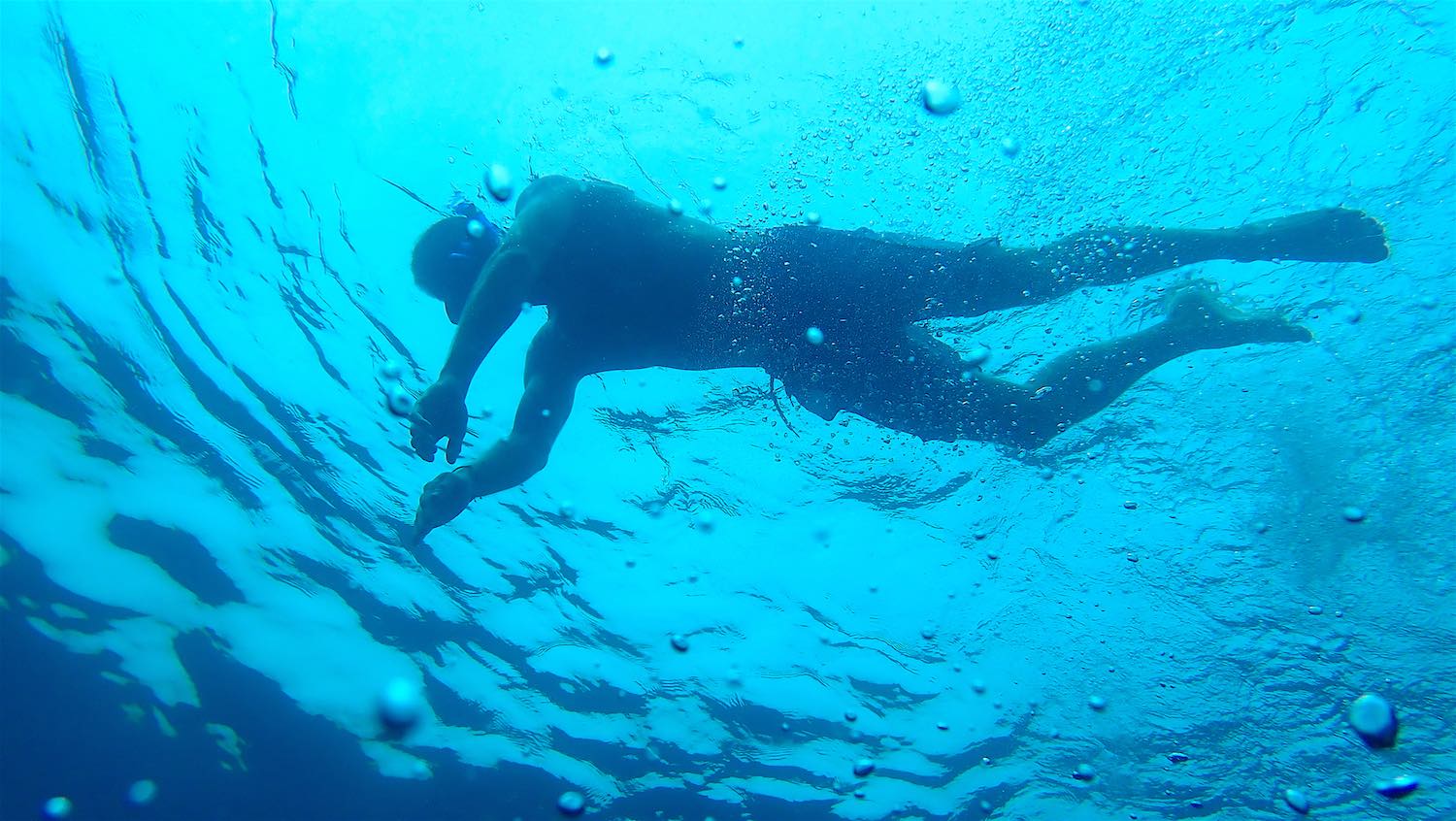 Snorkeling Mango Bay Koh Tao (Aow Muang)
On Koh Tao's northern coast, Mango Bay has a small beach but has a shallow bay with mostly calm waters, secluded and spread over a wide area.
The bay has a coral reef on both sides and a sandy seafloor in the middle, making it a great location to see all the colorful fish and various shaped coral clearly.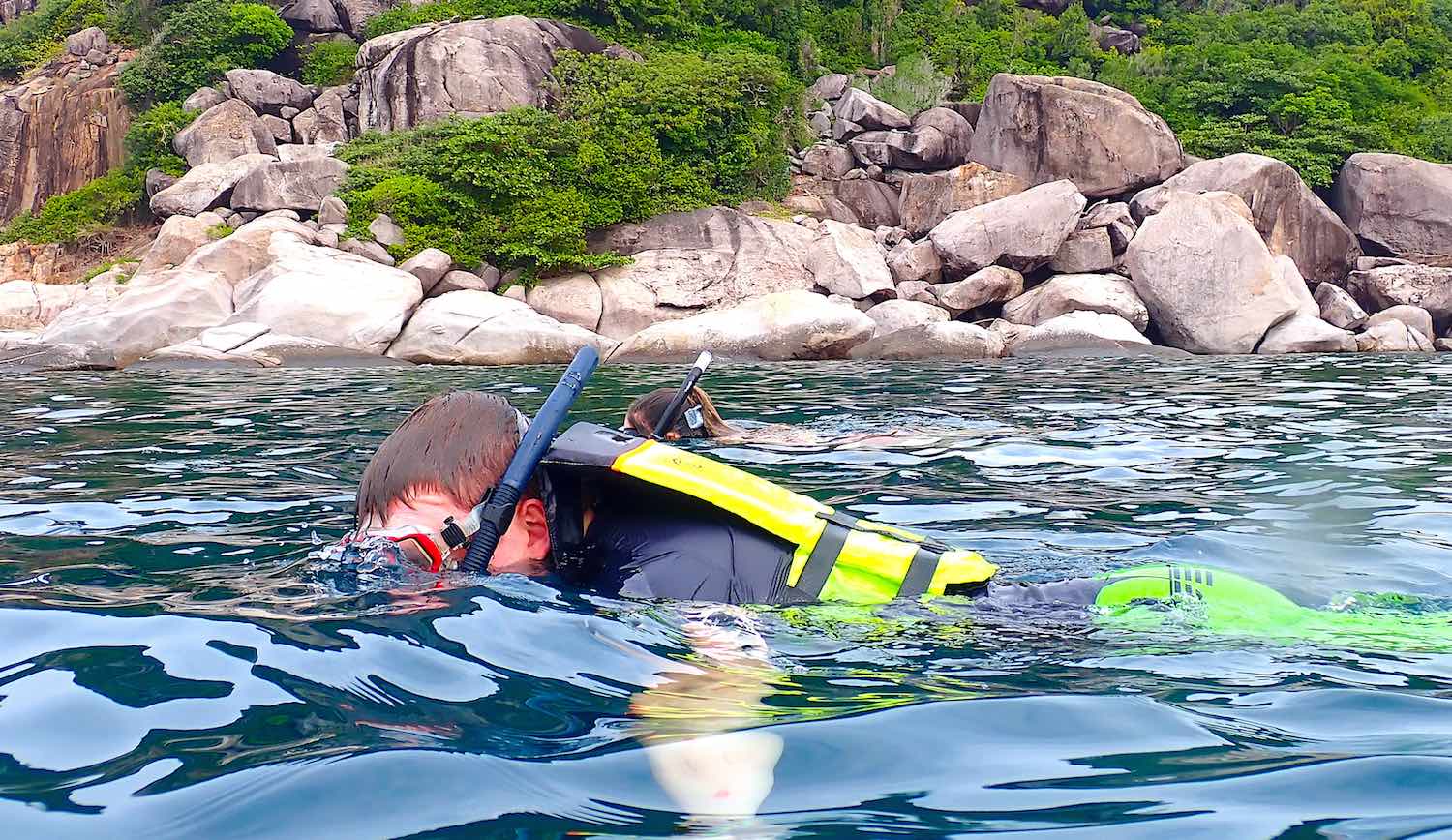 Snorkeling Lighthouse Bay Koh Tao (Gleun Teun Bay)
Located on the north east coast of Koh Tao and difficult to access by land. Lighthouse bay offers a superb in water snorkel experience.
The bay itself has lots of soft and hard corals with an abundance of marine life dashing in between.
Depending on the time of year, the water is calm and clear and it is a superb location to swim and snorkel.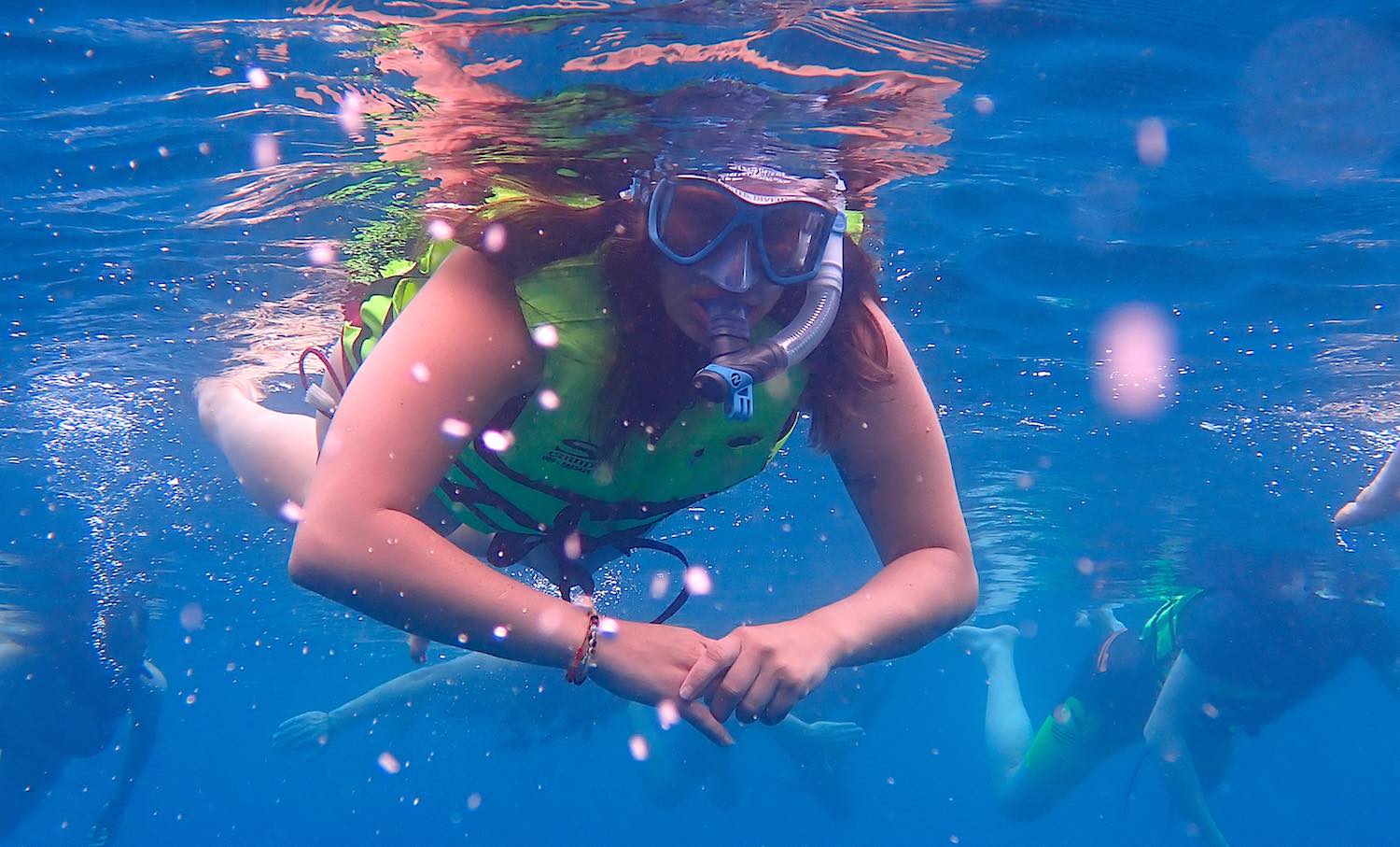 Snorkeling Hin Wong Bay Koh Tao
Another superb snorkeling location on the East Coast of Koh Tao where the lush, tropical jungle meets the sea.
Offering one of the best Koh Tao snorkeling spots, Hin Wong bay is very picturesque with warm, crystal clear water.
The bay has lots of preserved coral and an abundance of marine life and quite often you can see large shoals of schooling fish whilst snorkeling.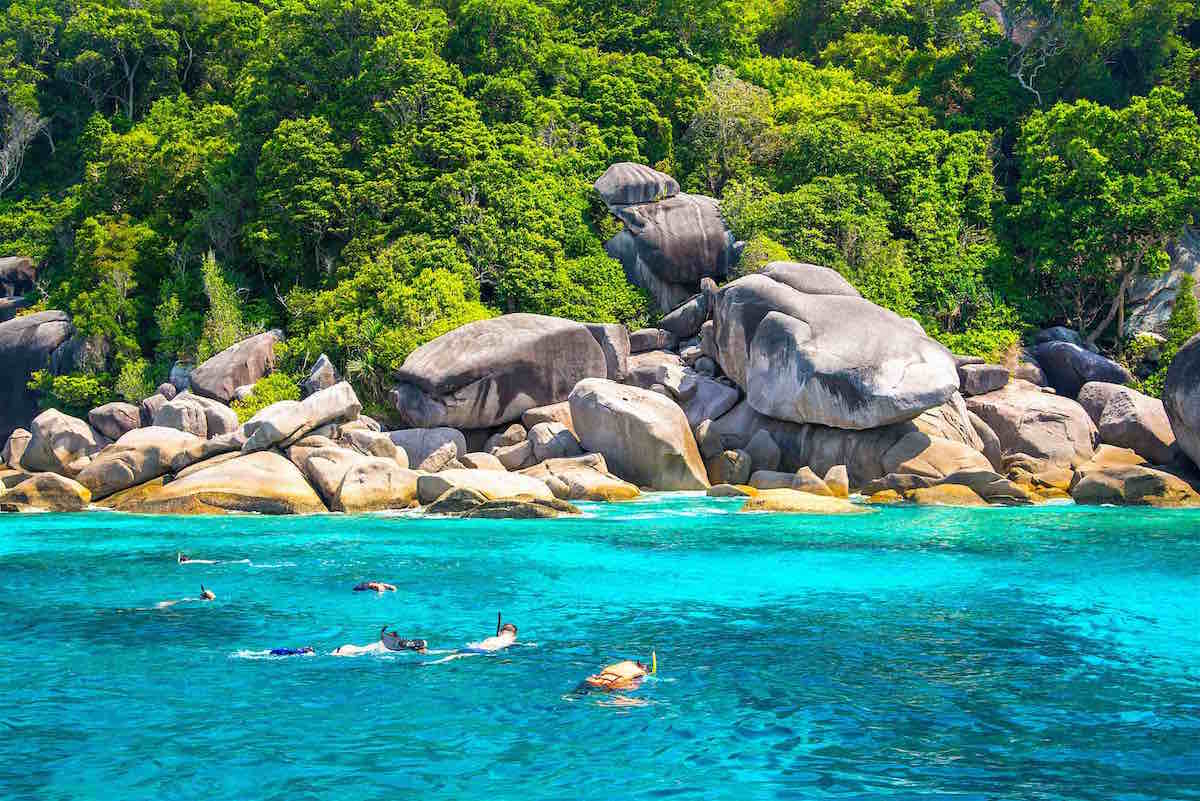 Snorkeling Aow Leuk Koh Tao (Deep Bay)
You do not have to go very far at all to see an abundance of diverse marine life at Aow Leuk.
Named for its concave shape Aow Leuk means 'Deep Bay' with coral reefs on both sides and a shallow sandy beach.
This is a beautiful location for snorkeling with easy, calm conditions for most of the year.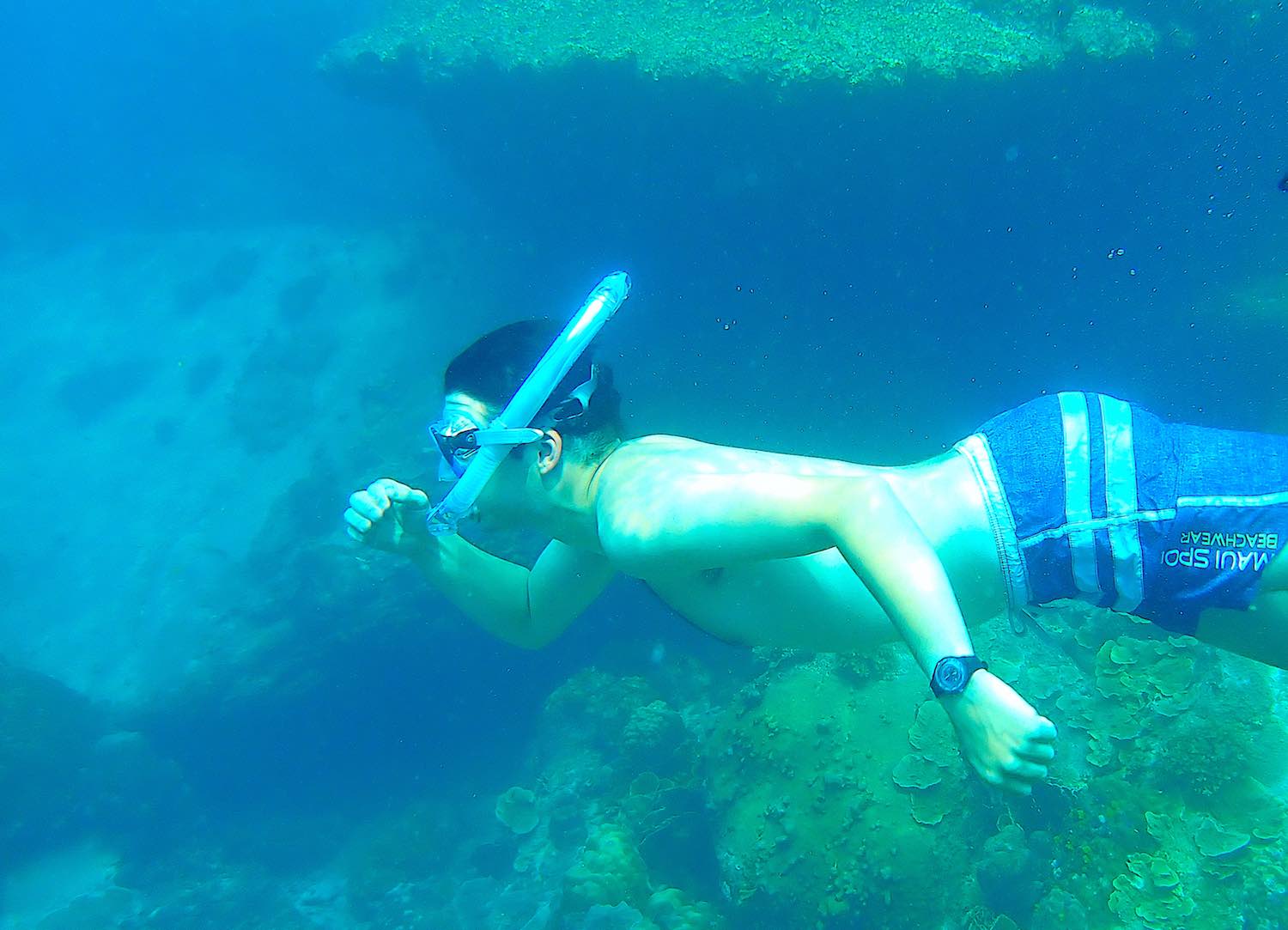 Snorkeling Shark Bay Koh Tao (Thian Og)
Situated on the south east coast and protected from westerly winds, Shark Bay is a wide open bay and is a popular place for snorkeling.
It is also a great place to see small black tip reef sharks, sea turtles and a wide range of marine life.
Baby Black Tip Sharks & Turtles
This snorkel location is quite often the last stop on the snorkel trip and in late afternoon there is more chance of seeing a turtle as the water begins to cool down.
You can expect to see clownfish, butterflyfish, sea anemones, needlefish, parrotfish, sergeant majors and much more.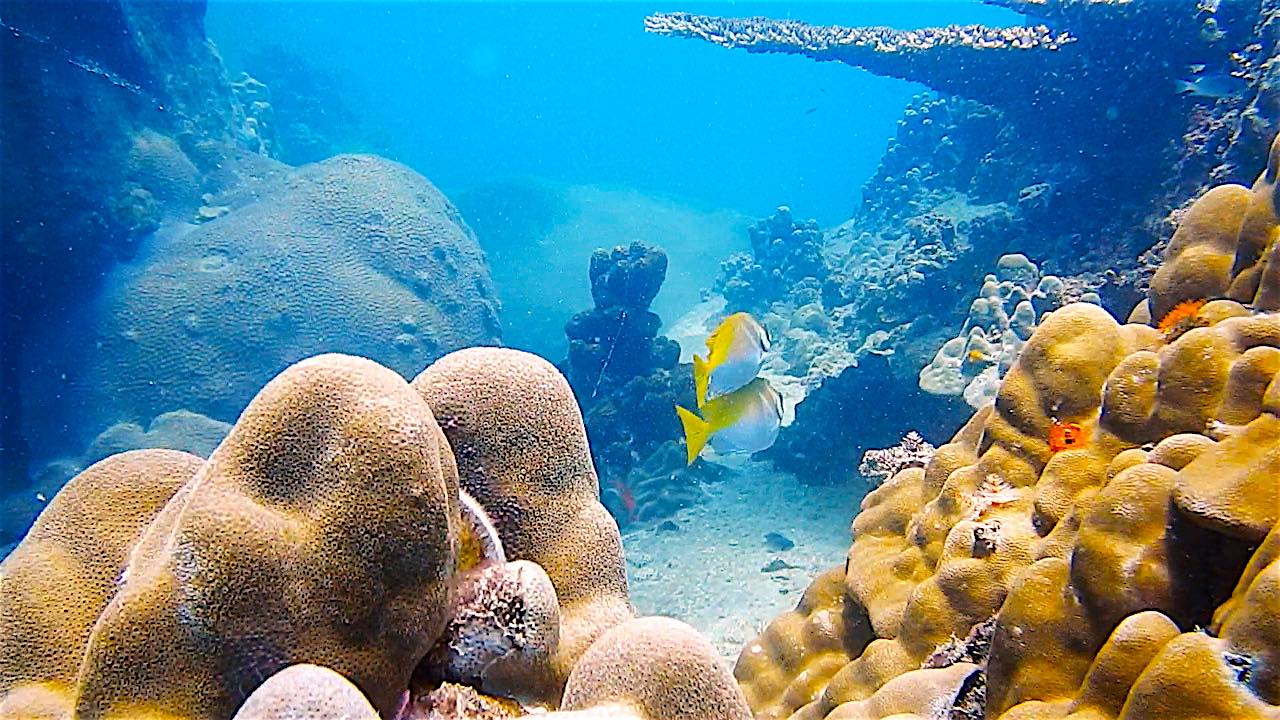 Enjoy an Afternoon Snorkel Trip around Koh Tao
The Koh Tao half day snorkel trip is very popular for visitors who want to meet new people, have fun and enjoy a round island trip with English speaking knowledgeable guides.
The snorkel trip returns around 18:00pm, so on the way back to the pier you can expect to witness one of Koh Tao's stunning sunsets.
Once back at the pier, you will be taken back to your hotel or resort or there is plenty of time to relax on the beach with a cocktail or light refreshment to witness the sunset.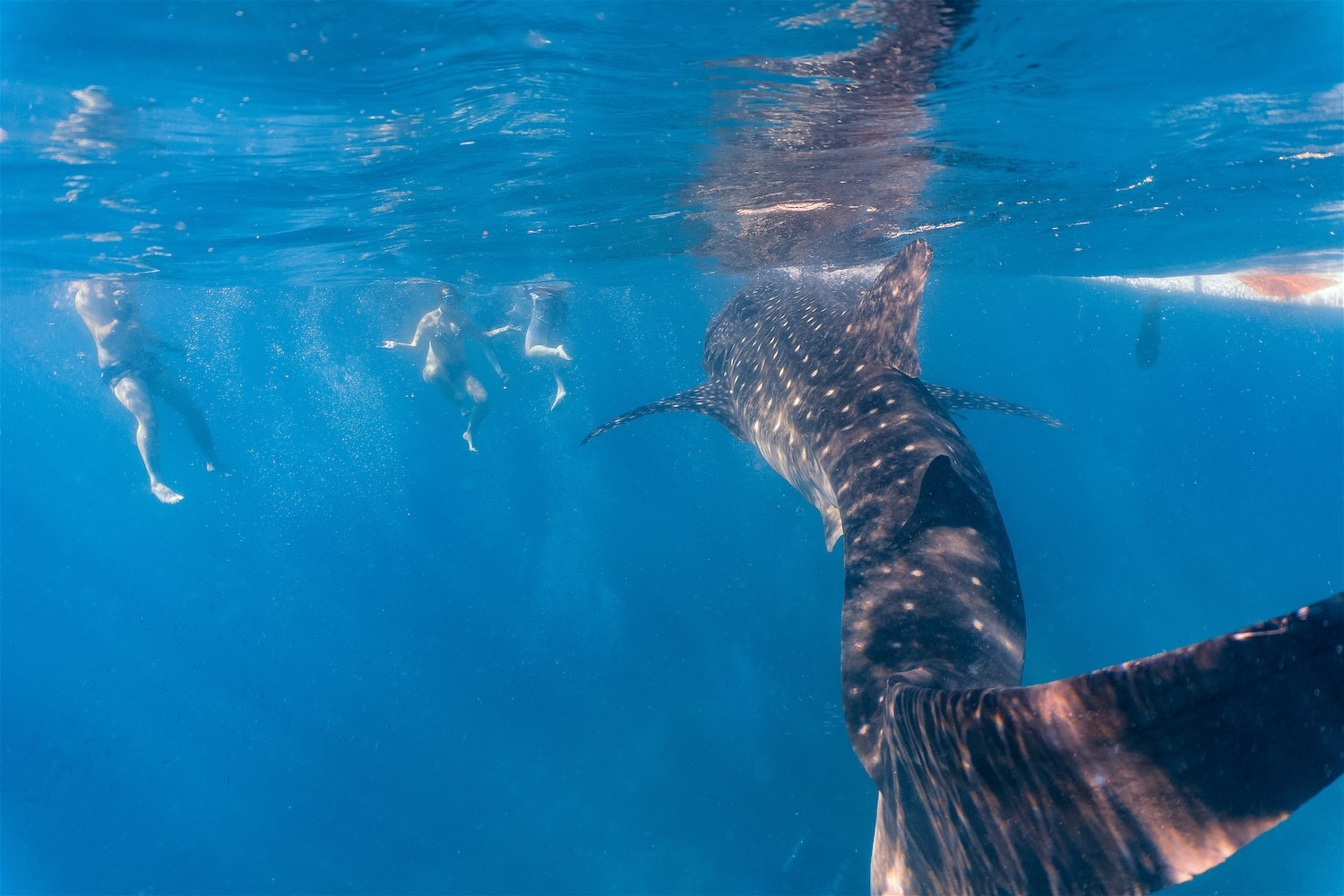 An unforgettable Half Day Koh Tao Snorkel Trip
The half day snorkel trip is an action packed full afternoon filled with fun, excitement and adventure.
This snorkel trip gives you the opportunity to travel around the whole island and witness the amazing scenery and take memorable photographs.
Capture Memories
You can relax on the spacious boat, swim or snorkel – the choice is yours.
For customers who require a little extra assistance either in the water or on the boat, the guides are there to help.
The notes below are provided for your information. We will always do our very best to ensure that your half day snorkel trip runs smoothly, safely and on schedule.
We want you to enjoy a fun day, filled with excitement and adventure, so that you can take away fantastic memories of your snorkeling experience.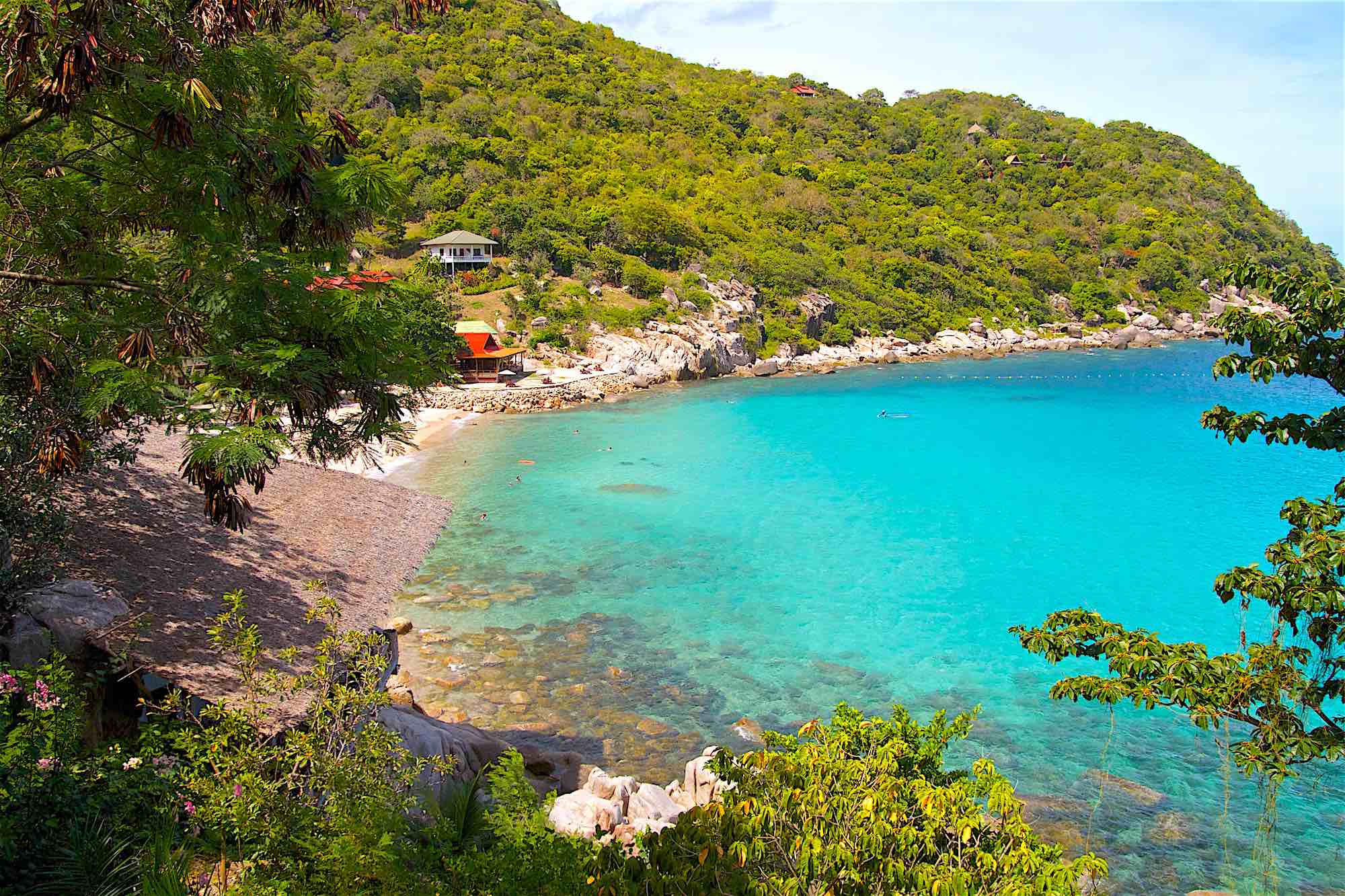 Important
Scheduled stops may change and is dependent on weather conditions on that day.
Customer fees paid in advance of booking are non refundable. (please read our booking terms).
The full amount in Thai Baht must be paid and received in full before your snorkel trip starts or at the time of booking. You will receive full confirmation by email.
When booking please provide full contact details, including hotel and resort contact information.
If you are sick and unable to make it on a particular day, we can arrange another day to take your trip.
Life jackets are provided for every customer and you are encouraged to wear them, regardless if you are a strong swimmer.
Please pay full attention to safety briefings, they are for your safety and provided by knowledgeable guides.
Please do not feed, touch, chase or stress any marine life under any circumstances.
Please be available at reception for collection on your planned snorkel trip day.
The cost of the snorkel trip only includes your half or full day snorkel trip.
Please READ our terms and conditions of booking.
Please contact us for any information if you are not certain of what to do.
Frequently Asked Questions
How many stops are on the Koh Tao Half Day Snorkel Trip?
The half day Koh Tao snorkel trip will stop 4 or 5 times depending on the weather and the time of day. The boat captains are very experienced with local weather conditions and if they need to change a location due to inclement weather, there is always an alternative place to visit.
How much does the half Day Snorkel Trip cost on Koh Tao?
The half day snorkel trip around Koh Tao costs 850baht plus 100baht for entry to Koh Nangyuan island (30baht for Thai nationals). The additional fee for Koh Nangyuan is payable by everyone as it is a private island, but it is well worth the fee to experience this amazing and unique island.
What does the Half Day Snorkel Trip on Koh Tao include?
The half day snorkel trip around Koh Tao includes resort or hotel pick up and drop off, lunchbox, unlimited hot and cold refreshments, fruit, all equipment and experienced snorkel guides.
It does not include the Koh Nang Yuan entrance fee.
The half day trip will start at approximately 11:30am and complete at approximately 18:00hrs or sunset time. The half day trip will try to make 5 stops at popular snorkel locations around the island, weather dependent.
Can I go on the half day snorkel trip if I cannot swim?
Yes, non swimmers can go onboard the snorkel boat and snorkel guides will ask these questions as a part of the safety briefing. Wearing of a life jacket will be compulsory to stay afloat and you will receive closer personal attention by a snorkel guide so you can enjoy the experience.
Does the half day snorkel trip on Koh Tao include hotel pick up?
Yes it does. The half day snorkel trip includes resort or hotel collection and drop off at designated times prior to the snorkel boat departure time. It is important to complete all the contact details in advance, so that staff know exactly where you are staying, to ensure a stress free experience.
Is there any extra cost for the half day snorkel trip on Koh Tao?
There are no extra costs for the half day snorkel trip except the 100baht entrance fee to Koh Nangyuan island, which every customer (including staff), have to pay to access the privately owned island.
What will I see on the half day snorkel trip on Koh Tao?
The half day snorkel trip around Koh Tao stops at 4 or 5 of the most popular bays. You will see an abundance of colourful and varied marine life and hopefully one or two of the resident sea turtles or baby black tip reef sharks in their natural habitat.
How much does a snorkel trip cost on Koh Tao?
The main snorkel trip operators on Koh Tao provide half day and full day snorkel trips around the island and stop at 5 locations.
Generally the cost of the snorkel trip is 850baht in addition to the cost of entry to Koh Nang Yuan island, which is 100baht per person.
Half day trips and full days trips cost the same and the difference is that the full day trip starts earlier in the morning and returns earlier in the afternoon.
The half day trip starts later and finishes later. All regular snorkel trips on Koh Tao include resort pick up and drop off, plus lunch and refreshments, snorkel tour guides and safety equipment.