Yoga Lessons on Koh Tao
Yoga is a group of physical, mental and spiritual practices which originated in Ancient India, and is one of the most popular physical activities in the world.
The idea behind it is to increase overall wellbeing by unifying the mind, body and soul.
In 2016 it was listed by UNESCO as one of the intangible cultural heritages of humanity due to how much influence the philosophy behind the practices have had on Indian society.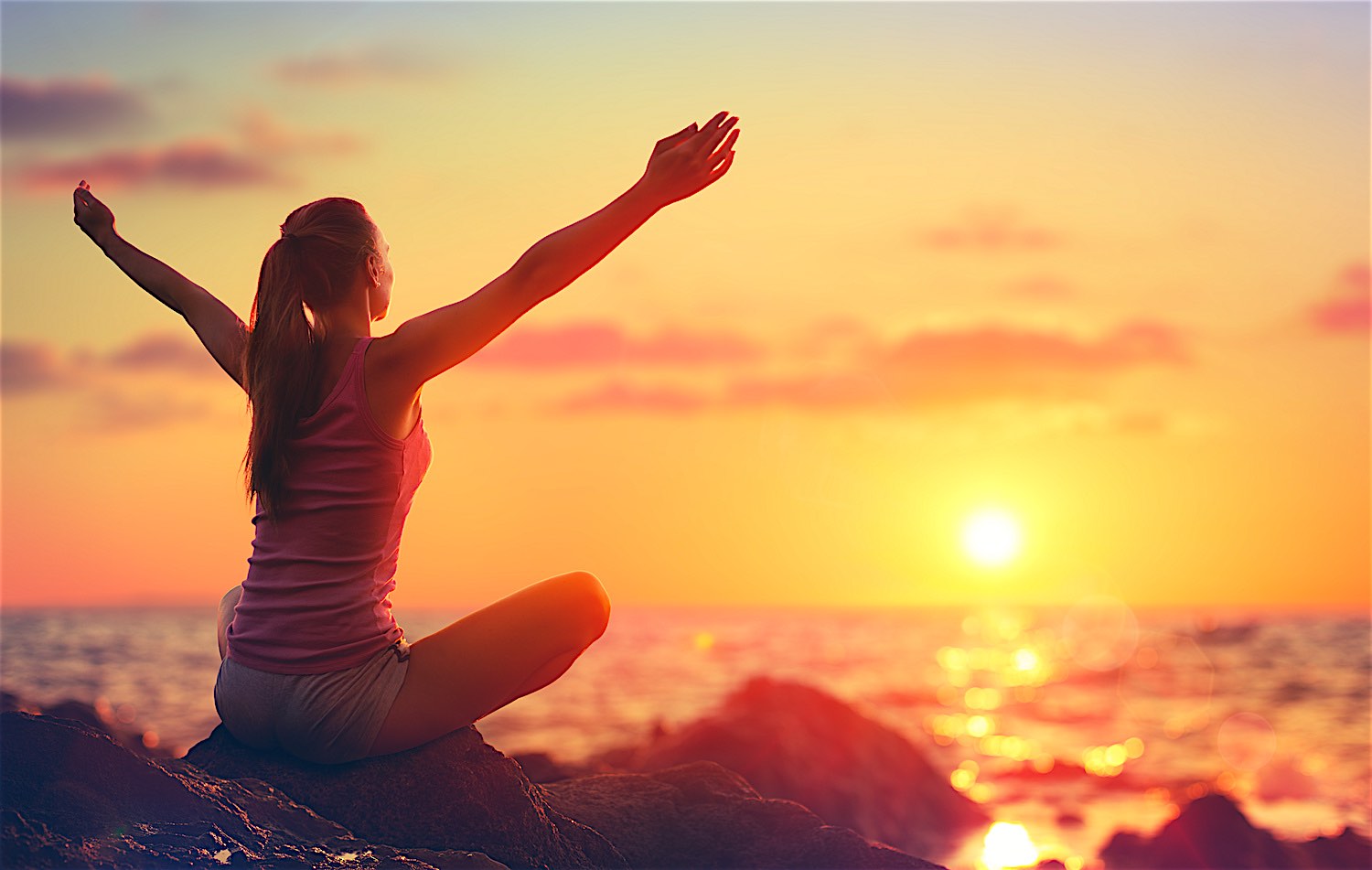 The Origins of Yoga
The origins of yoga most likely lie as far back as 5th century BCE in the Ascetic and Sramana movements of Ancient India.
It's introduction to the rest of the world occurred in the late 19th and early 20th centuries when Swami Vivekananda, an Indian Hindu monk, successfully brought the philosophies of yoga, without the asanas (body poses), to the US and Europe in the 1890's.
Modern Yoga and Exercise
The modern form of yoga became popular during the 1980's as a physical activity.
In the Western world the term yoga generally refers to Hatha Yoga, which consists largely of postures called asanas.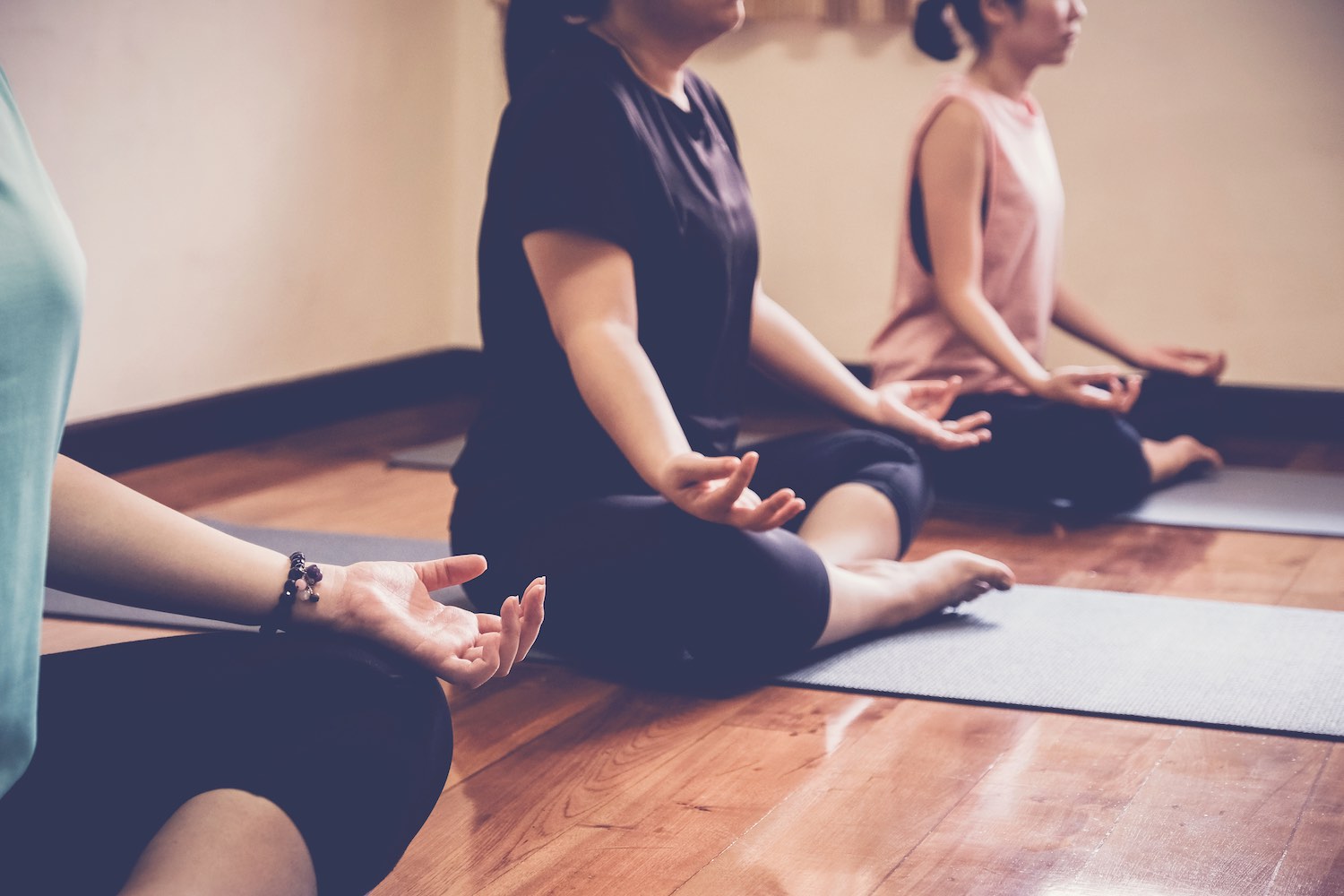 The Different Types of Yoga
However, there are many different types of yoga that can be practiced, depending on what the participant wants to achieve and who is teaching the class.
Ironically, despite the widely recognised symbols of yoga being ancient cross-legged sitting asanas like the lotus pose, the practice of asanas wasn't central to any of the traditional forms of yoga practiced within Hinduism.
Modern Hatha yoga has been created through a blend of Western style gymnastics and the traditional Hatha postures.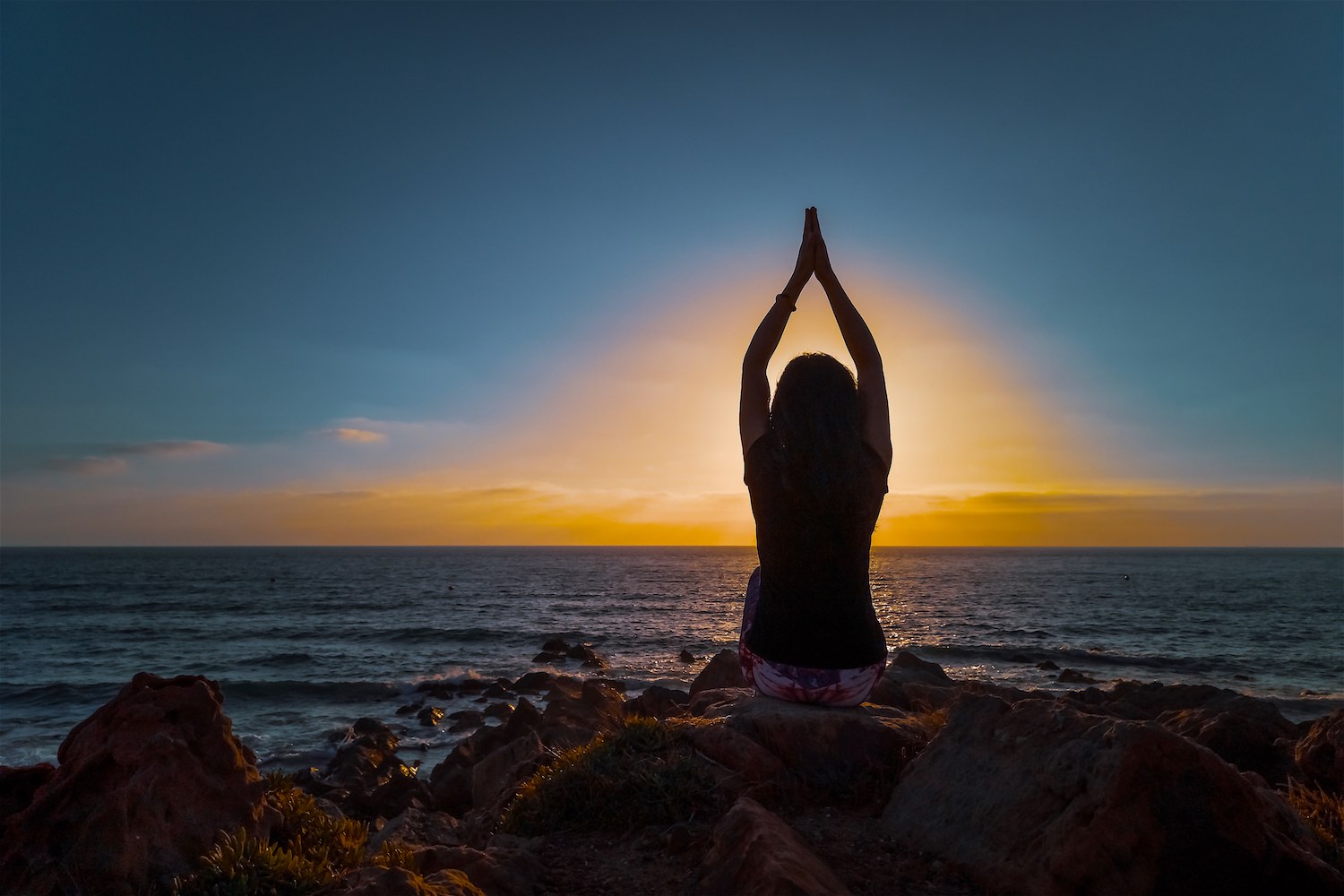 Spiritual, Fitness & Relaxation Aspects of Yoga
The purpose of the practice has changed from spiritual liberation to fitness and relaxation and many components from more traditional forms of yoga.
Aspects such as Shatkarmas (purifications) and mudras (seals or gestures to restrain prana or vital principle) have been completely removed.
For those who practice yoga on a regular basis, there are many benefits to their physical and mental health.
The Health Benefits of Yoga
One of the major benefits is stress-relief. Stress is one of the biggest risks to our health in the 21st century and can cause a wide variety of lifestyle and metabolic diseases.
The relaxation created by yoga can help to manage stress by lowering the levels of cortisol in the body, as well as reducing the blood pressure and heart rate.
By reducing stress, the quality of sleep a person has will improve, so yoga can be very beneficial to those who suffer from insomnia.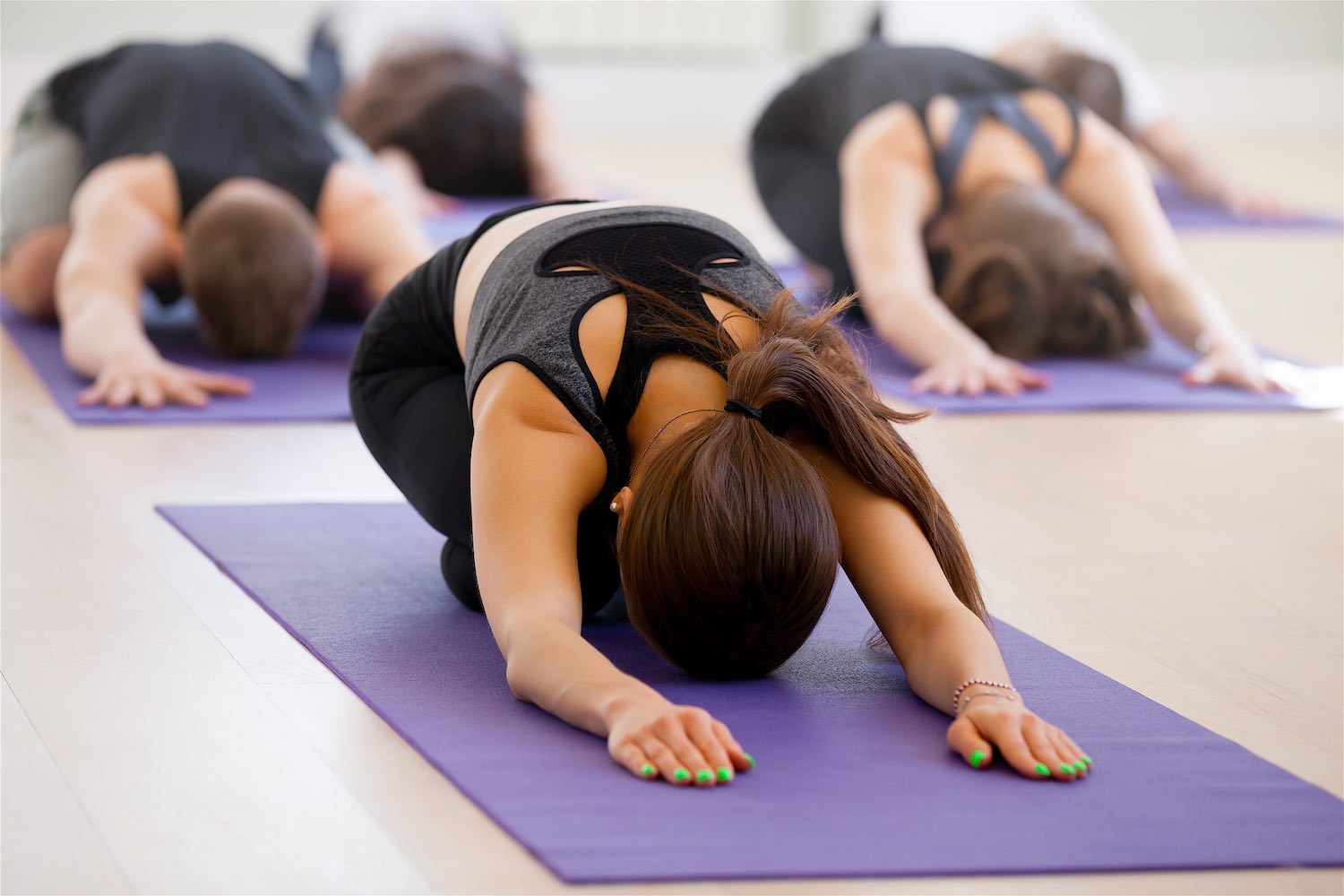 Yoga as a Physical Activity
The physical activity undertaken when practicing yoga provides a full body workout of all muscle groups, enabling the entire body to become stronger.
The increase in strength is accompanied by an increase in flexibility and mobility which help to make everyday movements, such as kneeling and bending, much easier.
In addition, yoga has been shown to relieve chronic pain in those who suffer cancer, MS, arthritis, joint pain and auto-immune disease.
Yoga and Weight Management
As well as making the participant stronger, yoga is also beneficial for weight management, with both the physical and spiritual sides of the practice helping them to both lose weight and maintain the loss.
Whilst the physical side causes them to burn more calories, the spiritual side reduces their stress levels, reducing the volume of cortisol, which is known to cause weight gain, in the blood.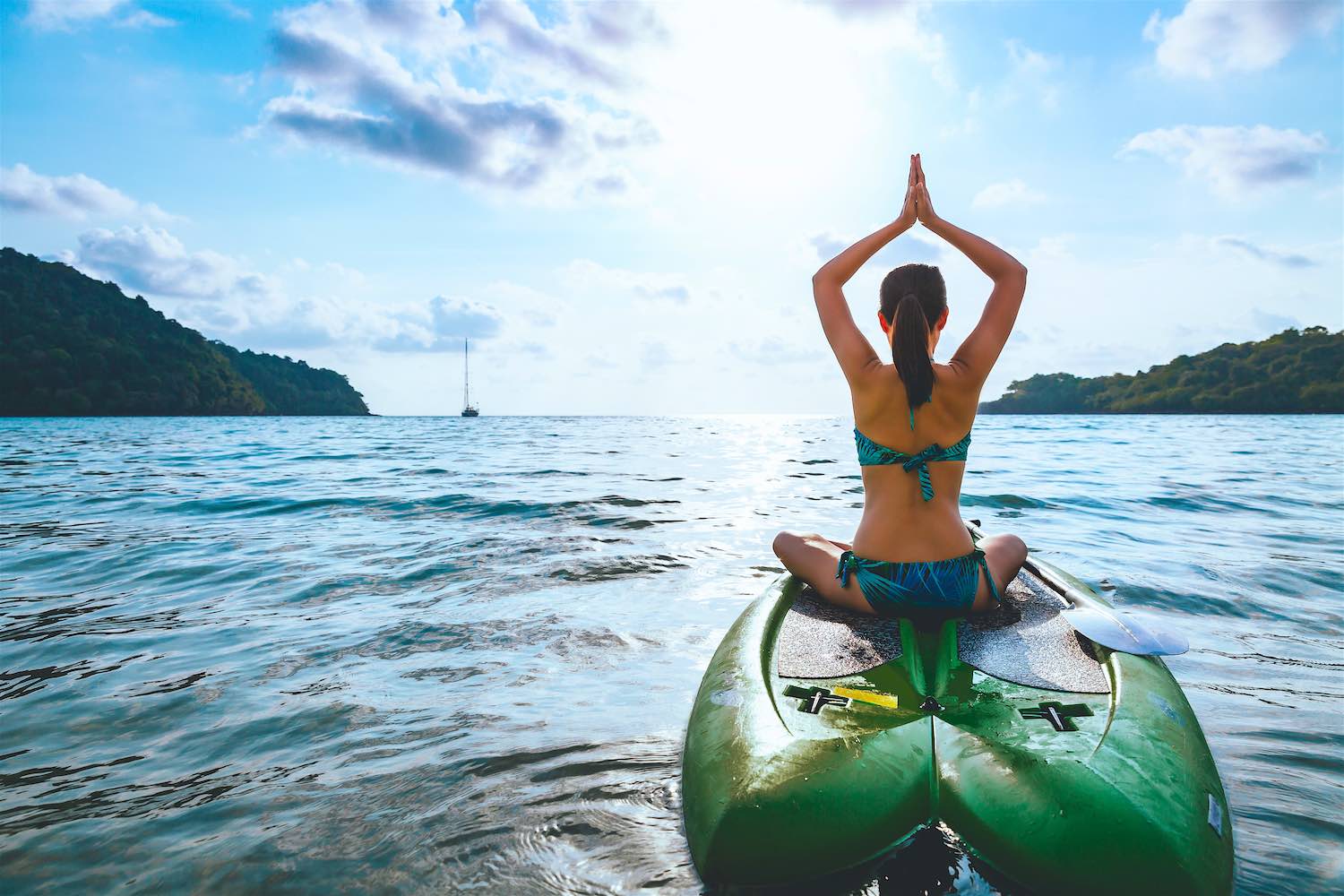 Yoga Breathing Benefits
The breathing techniques shown in yoga also provide major benefits to a person's overall wellbeing.
Using these techniques, a participant can learn how to breathe correctly, and so be more aware of each breath and how their emotions affect their breathing patterns.
A taming breath can help to calm someone down, aiding in stress-relief, whilst deep yogic breathing is beneficial to the function of the heart, lungs and brain as well as both the digestive and immune systems.
The Growth of Yoga around the World
Throughout the 20th Century, many schools of yoga were formed introducing a vast number of different yoga styles taught by individual yogis.
Whilst many fit within the six major branches of yoga, some have absolutely no foundation in Indian yoga traditions.
The large use of asanas in many of these newer styles has seen the number of asanas increase from 84 in 1830 to over 900 by 1984.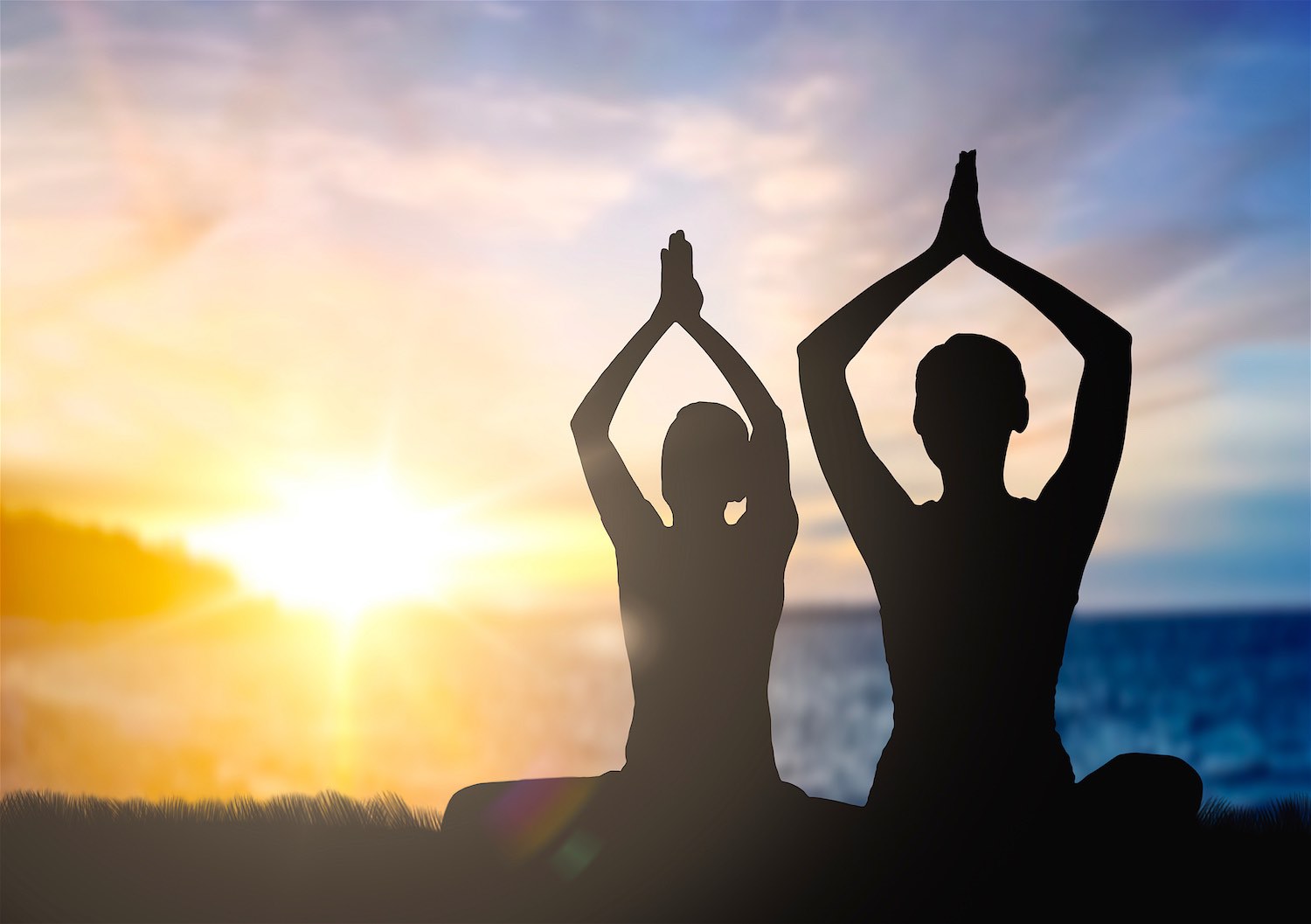 Choosing the Best Type of Yoga
The wide variety of disciplines available in modern day yoga make it possible for someone to choose the best style to fit with their personality and current fitness level.
Each style differs in some way from the others and there can also be variations in classes of the same style if they are taught by different instructors, so it is worth experiencing a few of the styles in order to find the best fit.
Koh Tao Yoga Classes
On Koh Tao there are a number of different venues that offer yoga classes covering the following five different styles of yoga.

Hatha Yoga Classes
Hatha yoga is an all-inclusive term covering all varieties of yoga which are based in physical practice, including Ashtanga and Iyengar.
Classes listed as Hatha are great for a beginner to try as the pace is much slower than some of the more advanced styles.
Hatha yoga generally involves holding a pose for a few breaths whilst also focusing on meditation, relaxation and correct breathing techniques.
More gentle and relaxing than strenuous, the purpose of Hatha yoga is to calm and unify the body, mind and spirit.
Vinyasa Yoga Classes
Vinyasa yoga, which is an offshoot of Ashtanga yoga, refers to a stylistic approach to yoga. It involves the coordination of a number of athletic poses with a person's breathing.
The pace is quick, with poses only being held for a short time, and the classes can be very physically demanding, making vinyasa unsuitable for beginners.
The key to this style is to 'flow' from one pose to the next so there is an increase in the heart rate.
With no set structure, vinyasa provides a great cardio workout as well as working the core and upper body. Depending on the teacher, vinyasa classes may also include some chanting and meditation.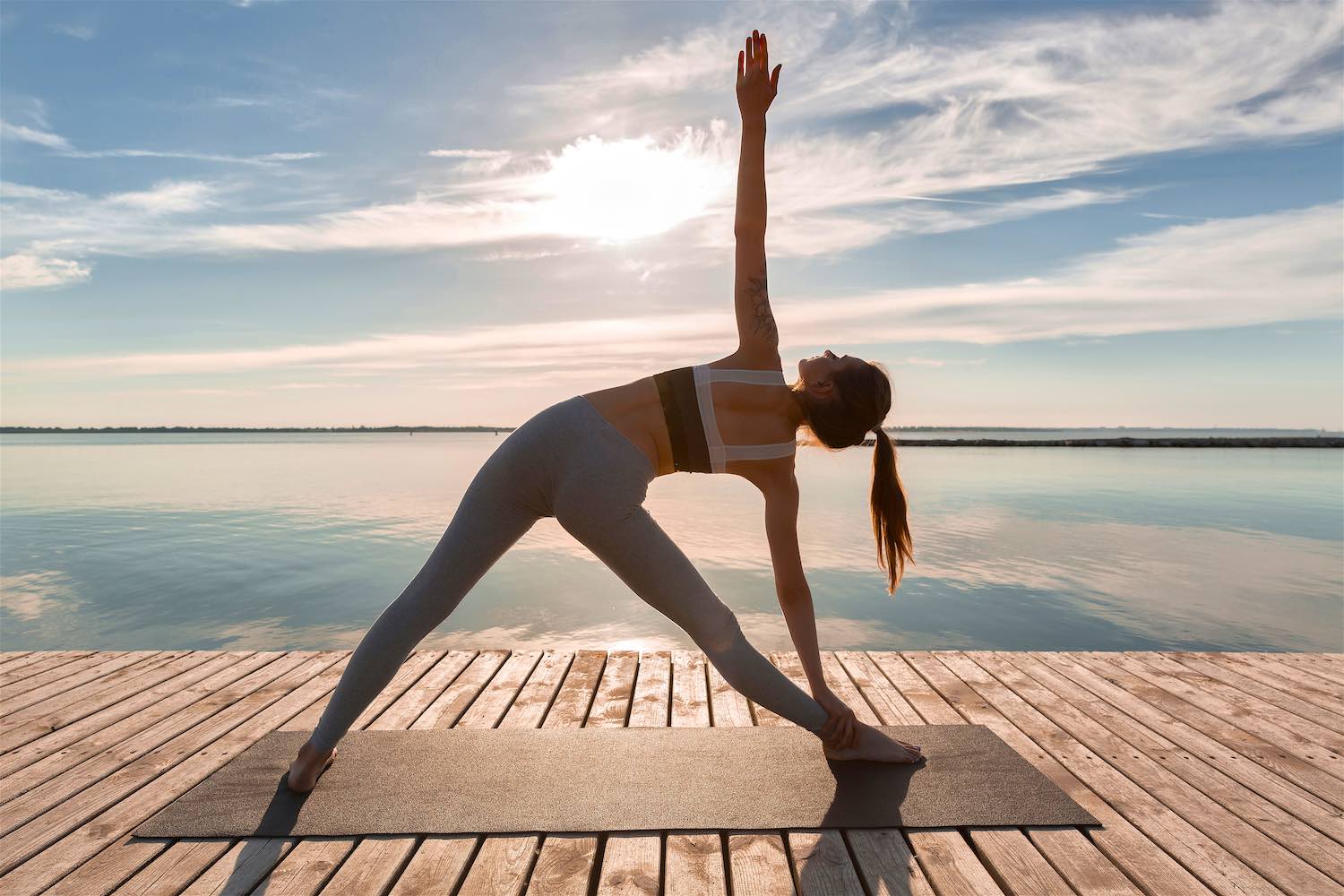 Kundalini Yoga Classes
Kundalini yoga is a great style to try for those looking for a yoga class which is as spiritual as it is active.
More mysterious than other types of yoga, kundalini yoga is not just physically demanding, but also mentally challenging.
It involves a lot of breathing exercises, chanting, meditation and mudras to release the divine energy coiled in the lower spine (kundalini-shakti).
Combining fast-moving poses with periods of relaxation kundalini yoga teaches the participant to pay attention to their internal sensations and the flow of their creative energy (Qi).
By doing this they will be able to tap into their kundalini-shakti.
Yin Yoga Classes
Yin yoga provides a good practice for people who don't enjoy hectic activity. This style is slow-paced with the postures held anywhere from 45 seconds to 2 minutes.
Holding the poses for a longer period allows the connective tissues to be stretched more, making them more elastic.
Yin Yoga uses a number of props to help the participants relax in to poses, rather than keeping the muscles tense and flexed, and classes often take place in heated or warm rooms, to further increase the elasticity of the muscle.
A large number of the postures used in Yin yoga are seated, allowing the time to focus on inner peace, relaxation and spirituality, whilst the overall practice improves blood circulation and Qi energy within the body.
Due to the increased elasticity that occurs in connective tissue, yin yoga should be avoided by those who are super-flexible or suffer from a connective tissue disease.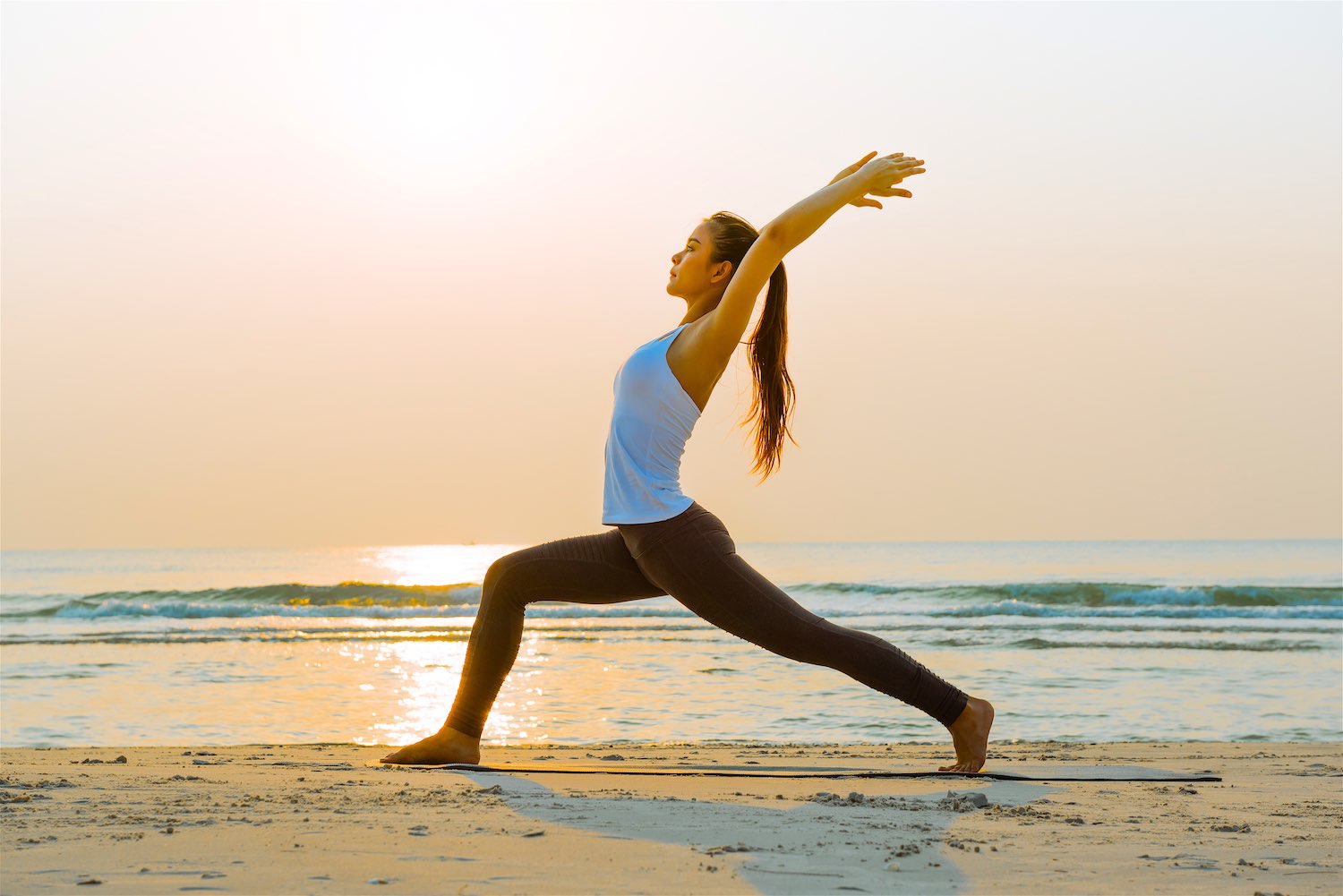 Restorative Yoga Classes
Restorative yoga is ideal for anyone who has a stressful job. The purpose of the class is to relax and rejuvenate the participant so many of the classic poses are modified to make them easier and so more relaxing.
As with Yin yoga, props are used to help achieve the pose without strain.
The practice of yin yoga allows the participant to tap into the parasympathetic nervous system so they can genuinely relax both the mind and body.
This make it a great class for those who struggle with anxiety, insomnia and other stress-related illnesses.
Choosing the best Yoga classes on Koh Tao
Koh Tao is a great location to start Yoga as a beginner or maintain your current level of experience. The island offers a blend of international instructors who specialise in specific disciplines and who can advise you on the best choices to make.
On Koh Tao, you will find that classes can be conducted indoors, in semi covered locations or outdoors on the beach against a stunning backdrop of white sand, clear blue sea and lush tropical jungle.
For more information or to book, you can contact us direct and ask any questions you have.
Frequently Asked Questions
Can I learn Yoga on Koh Tao?
There are several well established Yoga centres on Koh Tao offering a range of Yoga classes for beginners and those who are more experienced. Yoga styles taught include Restorative, Hatha, dynamic and physical Vinyasa flow sessions, Yin and Yin Yang as well as advanced Yoga practice. Yoga workshops are also available including Sadhana, Marma therapy, Pranayama, Shatkarmas as well as meditation and Yoga for freediving. Yoga instructor courses are also conducted on Koh Tao at times.
Which type of Yoga is best for me?
Hatha yoga is slow paced, focusing on breathing, body postures, poses and meditation. It is ideal for beginners and is how most styles of yoga evolved from.
How much does Yoga cost on Koh Tao?
Yoga class costs vary from centre to centre, however, you can expect to pay 300baht for a class, between 1000 – 1375baht for a 5 class pass and 1500baht for a weekly unlimited pass. 10 class passes are priced at 2500 with monthly passes priced between 3000 – 3500baht per person. Private classes are available on request.
How do I find the best Yoga Classes on Koh Tao?
The best option is to visit the Yoga centres on Koh Tao and talk with them personally. After discussing your needs, you will be able to determine what types of class meet with your requirements.
What type of Yoga is best for beginners?
Hatha is a great type of Yoga to start with for beginners and is offered at most Yoga centres on Koh Tao. Under instructor guidance, you can work on your breathing and explore holding postures with the objective being to leave the class feeling loose, longer and more centred in body, mind and spirit.