Diving Instructor Development Course on Koh Tao
If you want to take your profession as a qualified Divemaster a step further and seek to pass your passion for scuba diving on to others, then it's time to join the Instructor Development Course (IDC).
The training to become a dive Instructor on Koh Tao will give you the ability to teach the most sought after diving courses worldwide, offering you career opportunities wherever you plan to travel.
You will be able to teach all levels of diving courses up to Divemaster once you pass your IDC as a Diving Instructor.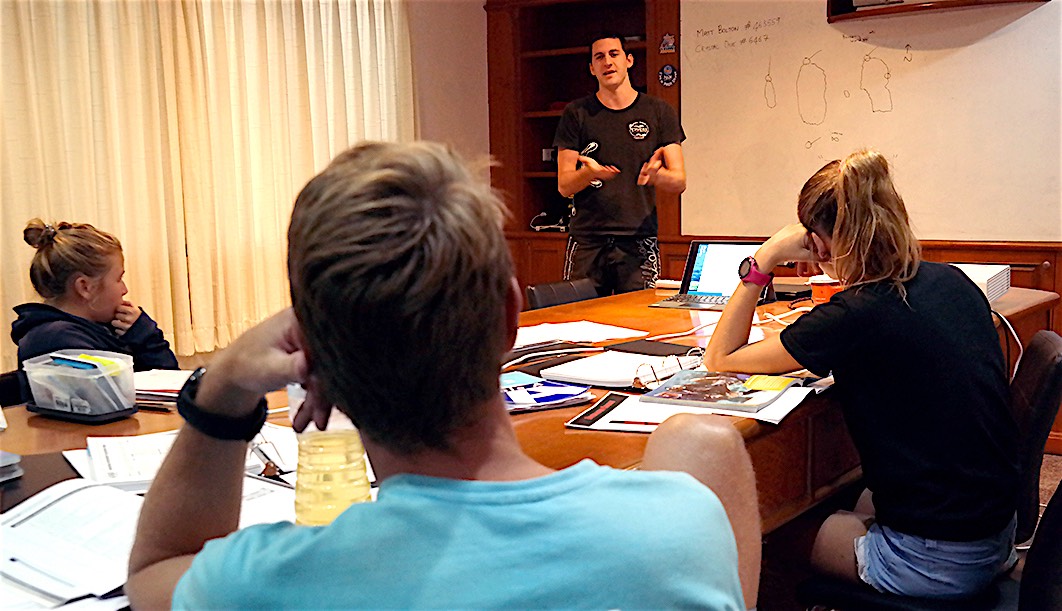 Prerequisites to Enrol on a Diving Instructor Development Course
Signing up for this important step as a role model teacher of diving courses, could well be the most important life changing decision you ever make.
Enrol for IDC on Koh Tao
You must be a certified Divemaster (or equivalent Dive-Leadership-Level).
You must also have completed the EFR Primary and Secondary Care (or equivalent) training within the last 24 months.
You must have a medical certificate signed off by a physician within the last 12 months.
You must have completed a minimum of 100 dives by the time of certification.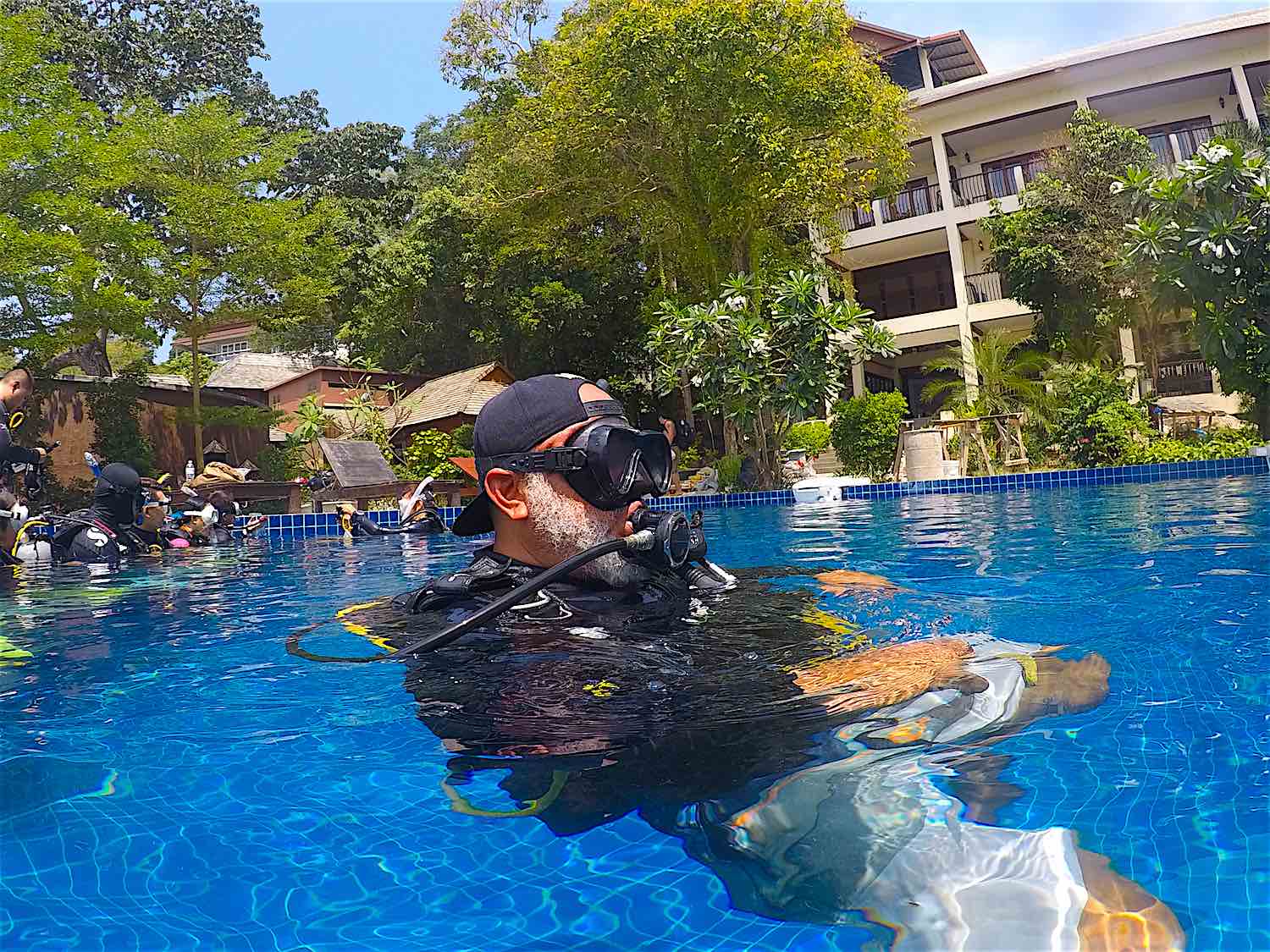 IDC Schedule on Koh Tao for the Instructor Development Course
The Instructor Development Course on Koh Tao is held at fixed monthly start dates and will take a total of 16 days including the Instructor Examinations (IE).
You will start your training with a 2-day Preparation Course to build up and refresh your dive theory knowledge as well as your demonstration quality skills from your Divemaster course.
After your Preparation you will continue with the Assistant Instructor (AI) Program, which you will complete over the following 5 days.
EFR Instructor Course
This is followed by the 1-day Emergency First Response (EFR) Instructor Course, which is required to gain certification as an Open Water Scuba Instructor. (OWSI)
Once you successfully complete these sections you will take part in the final stage of the IDC Open Water Scuba Instructor (OWSI) program.
After successfully meeting all the requirements in your training up to this point, you then take your 2-day instructor examination by independent examiners on Koh Tao.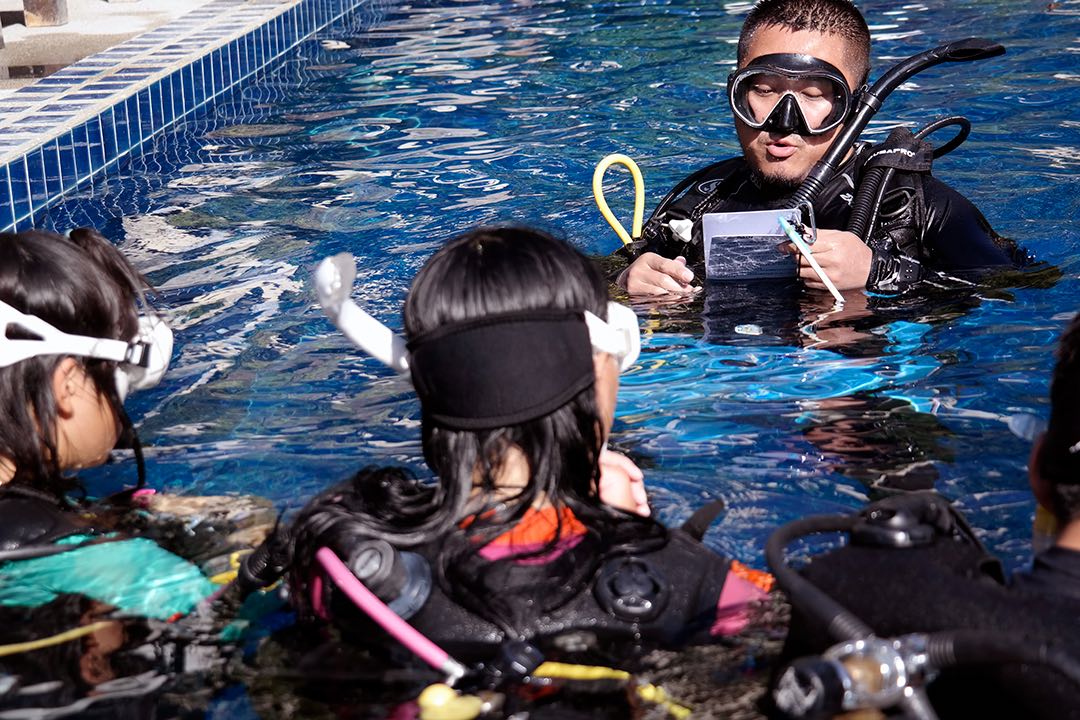 IDC Course Structure for the Instructor Development Course
During the course you will progress through several topics in air-conditioned classrooms, which includes:
Standards and Procedures for all courses you will be certified to teach.
Learning, Instruction
Teaching knowledge development in the classroom
Conducting Confined water training sessions in the pool and Open Water training dives in the ocean
Risk Management, Legal Responsibility & Diver Safety
The Business of Diving and your role as an instructor
Marketing Diving and Sales Counselling
Instructor level dive theory: Physics, Physiology, Decompression theory and scuba equipment.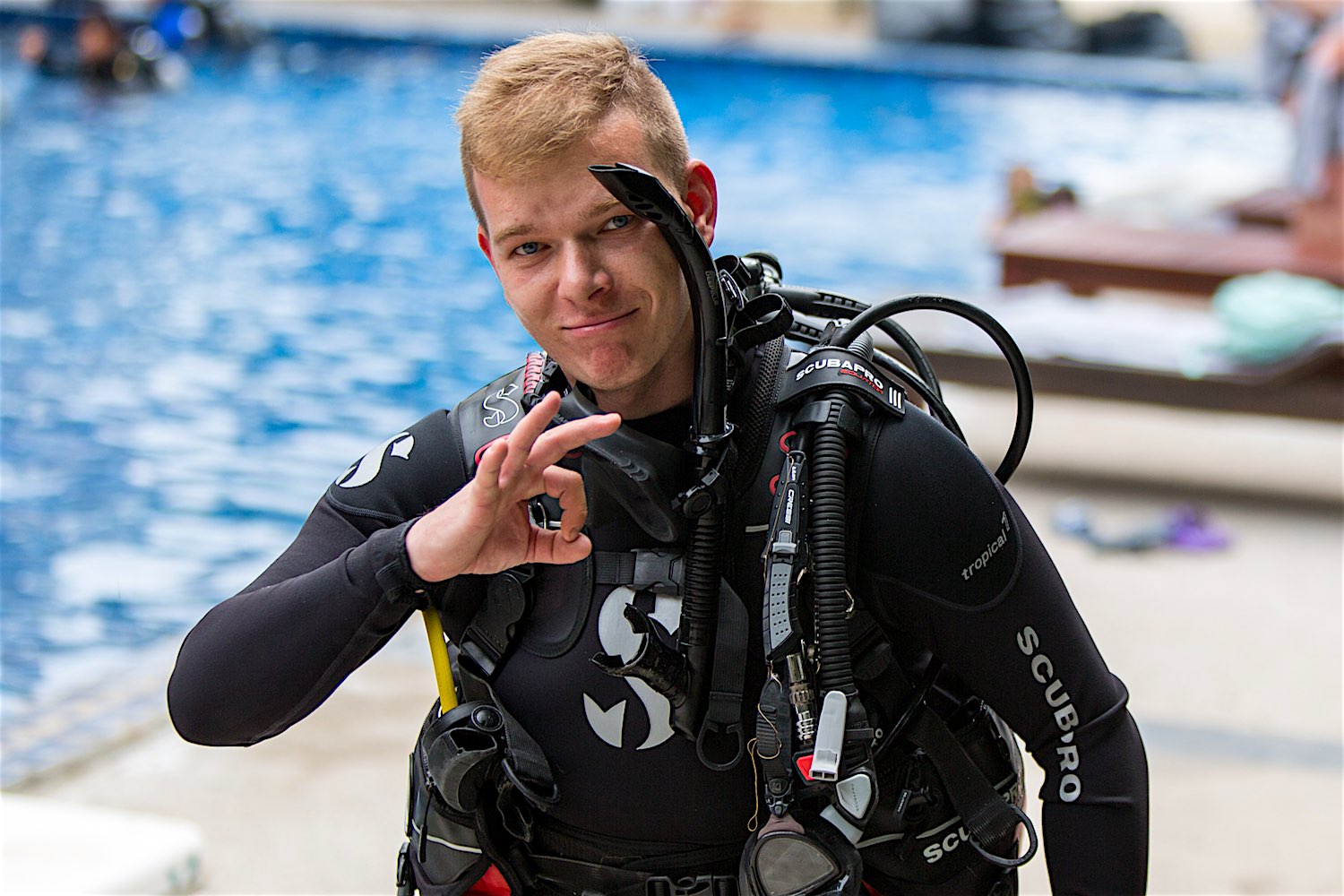 Teaching Modules
You will gain experience in developing classroom presentations for students, develop skills in Confined Water training and learn to prevent problems & control students during Open Water training dives.
Your teaching experience will be enhanced by a set of additional workshops to give you all the tools you need to organize classes and train real scuba divers.
CESA – How to conduct the Controlled Emergency Swimming Ascent in confined and open water
Ascents & Descents (in Open Water)
Ascents & Descent Lines – how to set up at an open water dive site
Adventures in Diving – Search & Recovery Knots & Lift bags – Buoyancy clinic – Navigation & compass handling
Rescue Diver – exercises 1–8 (in confined water)
Social Media and Online Marketing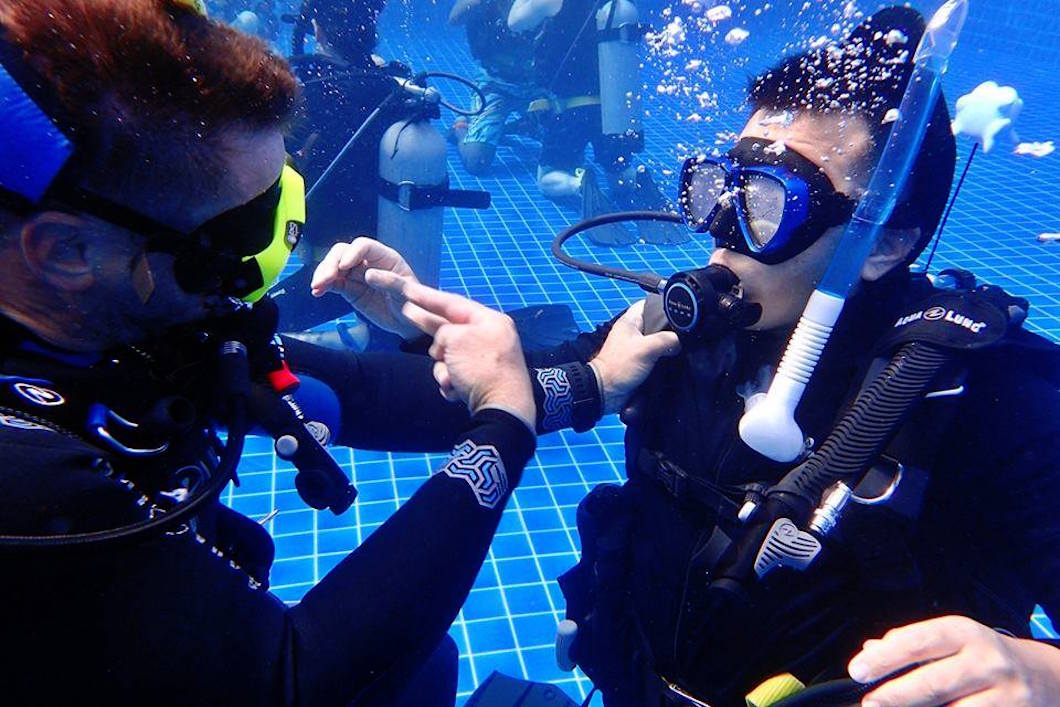 How to Pass the Instructor Development Course on Koh Tao
In your Instructor Examination (IE) you will use all those tools to pass the required exams to be eligible for diving instructor certification.
You need to pass Dive Theory and General Standards written examinations.
You need to prepare and deliver a Knowledge review presentation in a classroom to students and the examiner and achieve the minimum pass score.
You need to prepare and give a Confined Water (pool) presentation to students and the examiner and achieve the minimum pass score.
You need to complete a dive skills circuit as directed by the examiner.
You need to demonstrate Dive Instructor quality Rescue skills (as directed by the examiner) in an Open Water environment
You need to prepare and deliver a successful Open Water presentation in open water conditions to the examiner and students.
The Diving Instructor examinations on Koh Tao consist of both academic and performance based modules, taken over 2 full days.
Through satisfactory demonstration and by achieving the mandatory minimum requirements, you have the opportunity to prove you are ready to teach the next generation of scuba divers.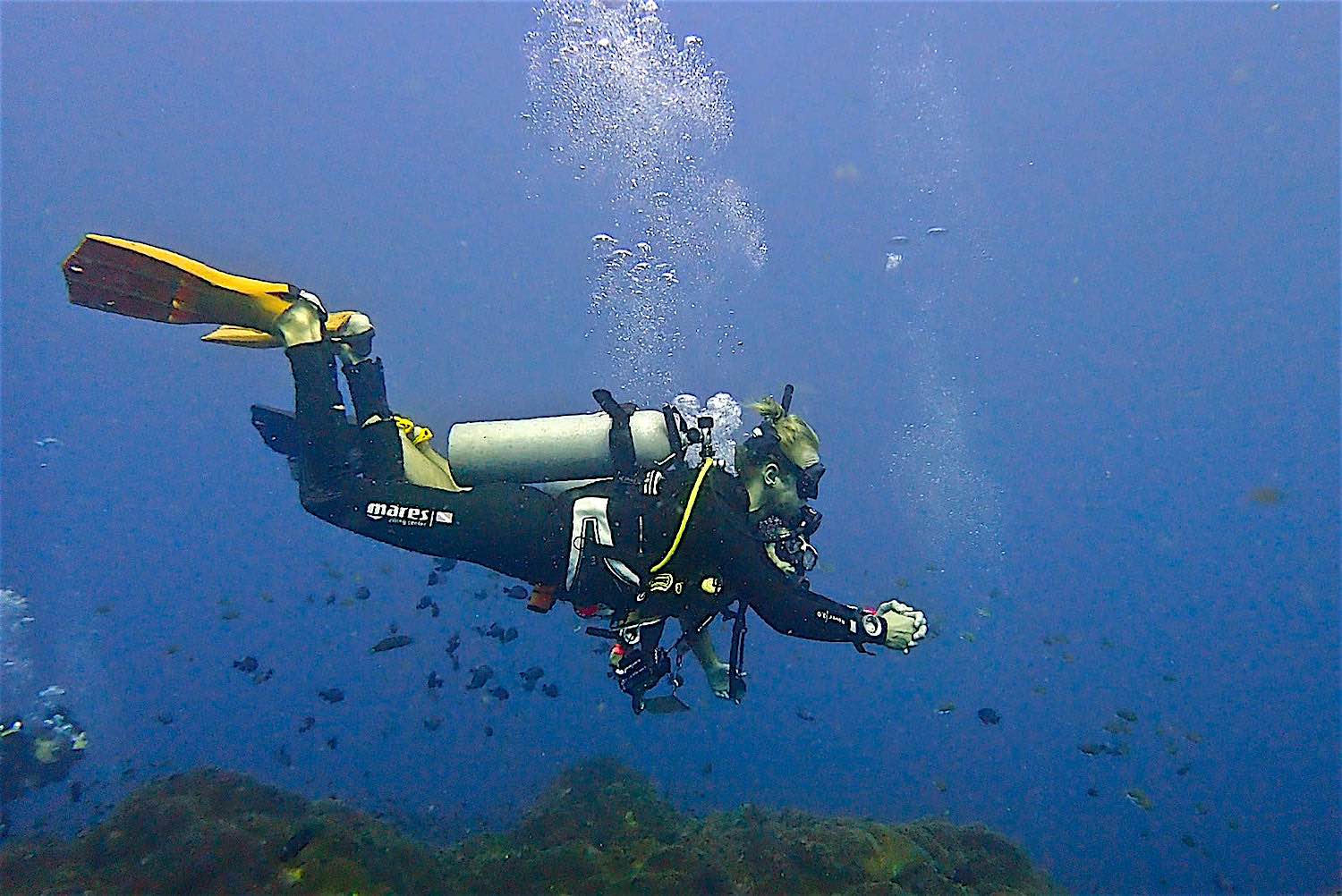 Certification of Pass for the Instructor Development Course
You will receive immediate confirmation of your pass at the end of the second day and receive a certificate of competence from the examiner.
Your original certificate will be posted to your enrolment address along with your identification card.
Congratulations
Within a few days you will gain your Teaching Status via an online portal and be ready to take on your first students as a fully qualified Open Water Scuba Instructor.
As a new Scuba Diving Instructor, you will need to prepare a CV and distribute this to diving centres and seek opportunities to gain early teaching experience.
A lot of dive centres on Koh Tao tend to employ candidates that completed their training through their system and will provide opportunities to get early teaching experience alongside more experienced instructors.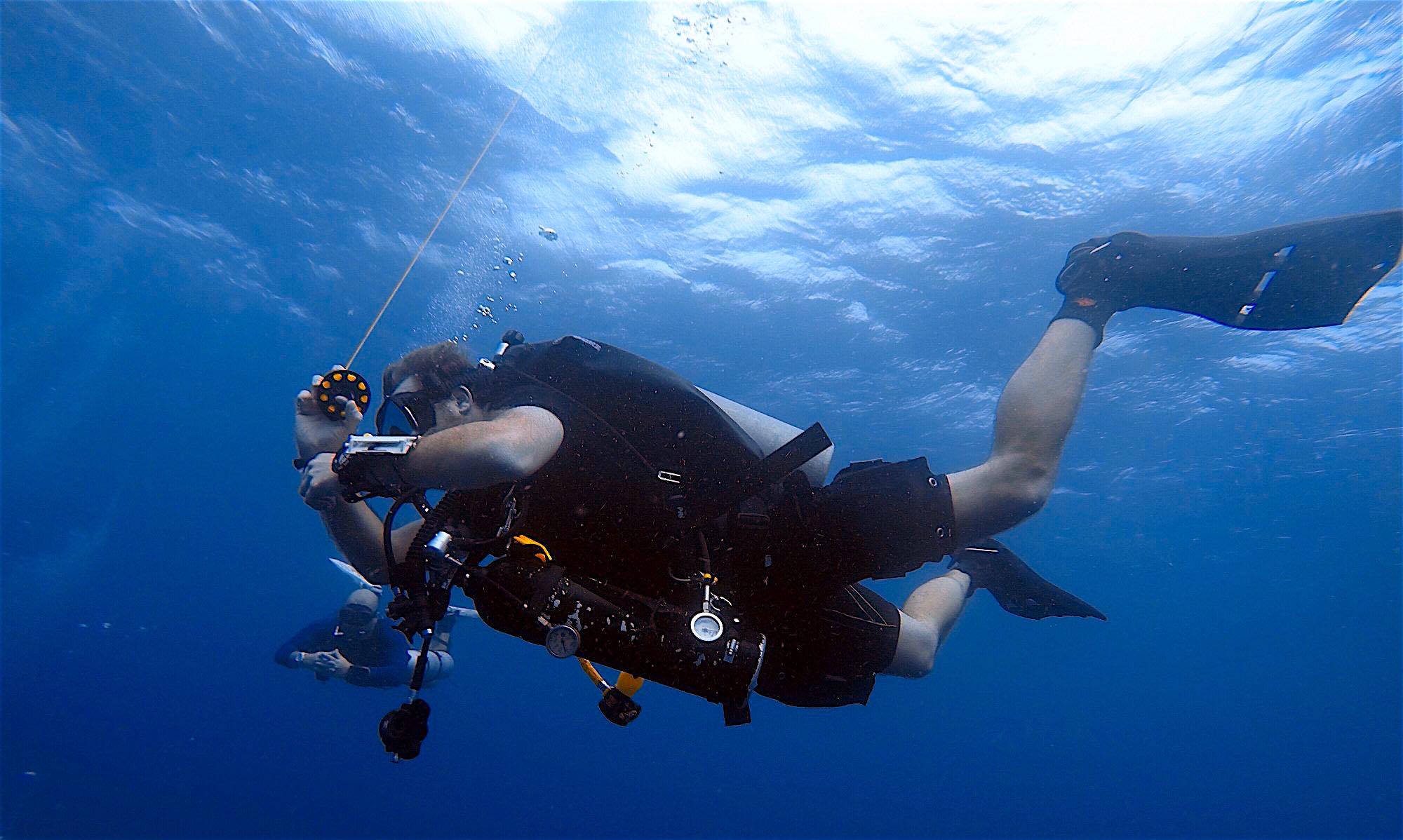 Continue Your Education as a Diving Instructor on Koh Tao
As part of your ongoing training and education the next certification level available to you is the Master Scuba Diver Trainer program (or equivalent).
The MSDT program is a structured course that focuses on teaching specialty courses to student divers.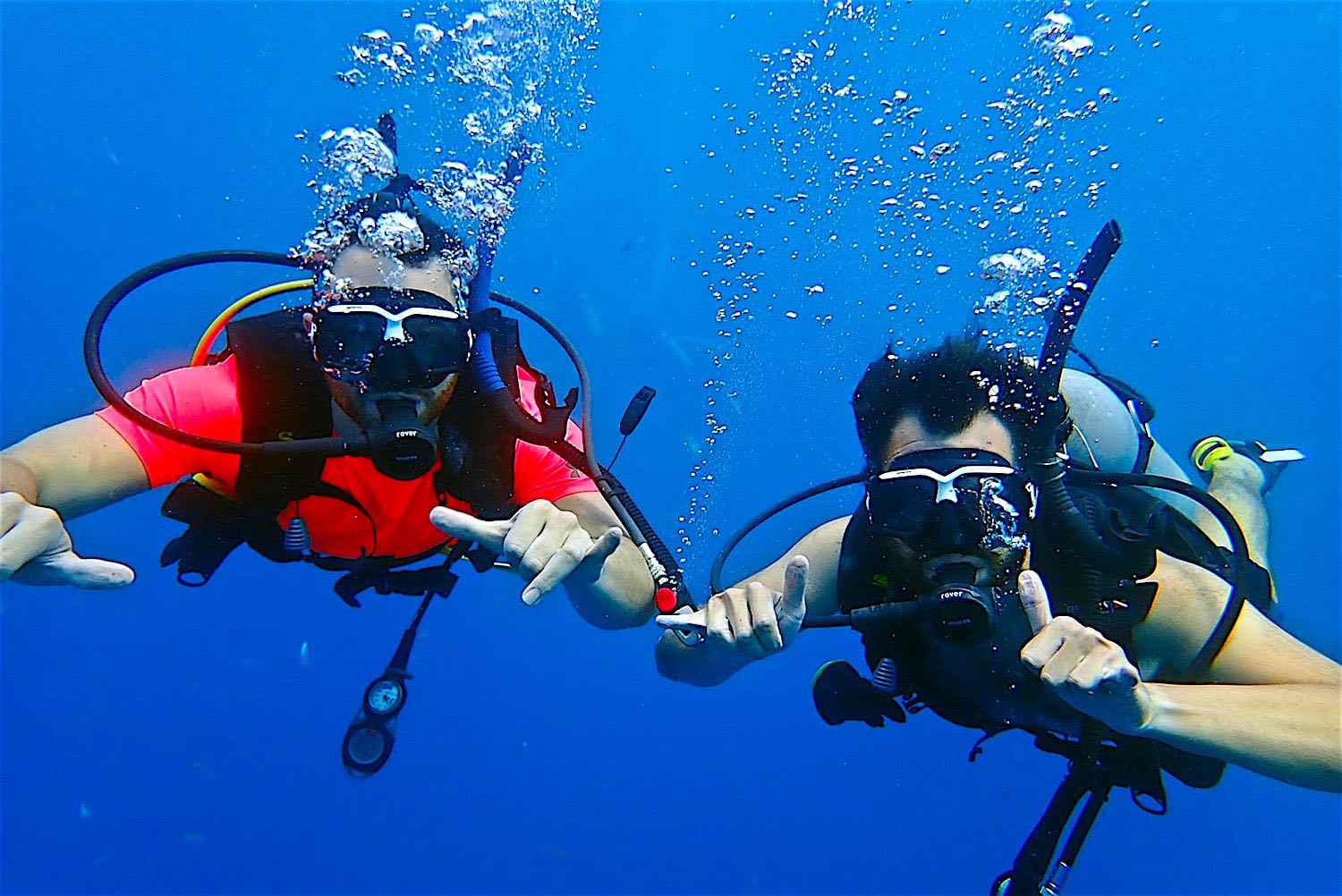 MSDT Program
The MSDT certification opens up more opportunities for you, makes you more employable and increases your own level of knowledge and skills.
As a new diving instructor In Thailand, there are also work permit considerations you need to make to be able to work legally at a dive centre. These are conversations you can have with the Dive Centre you are planning to train with.
If you are planning to travel to Koh Tao and require more information about becoming a professional level scuba diver and want to learn how to teach diving courses, contact us to discuss your aspirations.
Frequently Asked Questions
How much does the IDC cost on Koh Tao?
The course fees for the IDC are 39,900THBaht. There are educational materials candidates need to invest in to complete the course.
They are an IDC Crew pack and are currently priced at 20,500THBaht.
Additionally, there are fees paid directly to PADI via credit card. For 2019 they are $930 for the Instructor Exam, $AUS267 for the Instructor Application and $AUS184 for the EFR Instructor Application.
How long does the IDC course take on Koh Tao?
The standard Koh Tao IDC schedule is 14 days. This includes the IDC Prep, EFR Instructor course and a day off.
Is Koh Tao the best place to take my IDC?
Koh Tao offers some of the most experienced Course Directors on the planet, working for the most popular dive centres in the world with some of the best facilities.
There is a lot of experience to be gained and Koh Tao boasts great employment opportunities upon successful completion of the IDC .
Can I find a job after passing my IDC on Koh Tao?
It is estimated that Koh Tao certified over 100,000 divers in 2018. This is more divers than any other single area in the world.
Koh Tao accounted for over 10% of the total number of divers PADI certified worldwide, although Koh Tao's total is made up of a significant number of SSI divers, as well as RAID.
Bearing this in mind the island requires a much higher than average number of dive instructors to service the customers that want to dive so the employment prospects are very good.
How much can I earn as a Diving Instructor on Koh Tao?
All dive instructors earn commissions based on the number of students they teach. This varies depending on the time of year and also the dive centre, but over a 12 month period an Instructor should easily average 50,000THBaht a month (US$1700's)
Is all the equipment included in the IDC course cost on Koh Tao?
All dive professionals are expected to have their own full set of diving equipment. Some dive centres may include a standard set of dive equipment with the IDC, however, this may not be to your personal taste, so it's always best to ask the individual dive centre.
All IDC dive centres will provide you with a full set of equipment, while you source your own that is to your preferred taste.
Is accommodation included in the cost of the IDC course on Koh Tao?
Generally speaking, accommodation is not included in most IDC courses on Koh Tao. However, some dive centres may offer very basic accommodation as an inducement for you to sign up with them.
Its always best to inspect exactly what you get as you will be living in these conditions throughout your course and beyond.
Most of the candidates that arrive on Koh Tao, receive assistance to find their own suitable accommodation within their budget.
Does the IDC on Koh Tao course cost include all fees?
The course fees for the IDC are 39,900THBaht and this is paid directly to the dive centre. This does not include the IDC Crew pack or the PADI fees
Can I start teaching diving courses after passing my IDC?
Once your teaching status has been approved, which is normally within 1 week of successful completion of the Instructor Examination, then you can start teaching your first students.
Does it matter what diving agency I use to do my IDC on Koh Tao?
PADI has the largest market share with regards to the total number of certifications issued on Koh Tao although SSI has a similar number of Dive Centres.