Great Scuba Diving at Shark Island Koh Tao
Shark Island gets its name due to the shape of the island resembling a shark's dorsal fin. The island itself is located around 300 metres from the South east coast of Koh Tao.
Shark Island is quite small and completely uninhabited by people and is a very popular location for scuba divers and snorkelers and for sightings of large pelagic fish.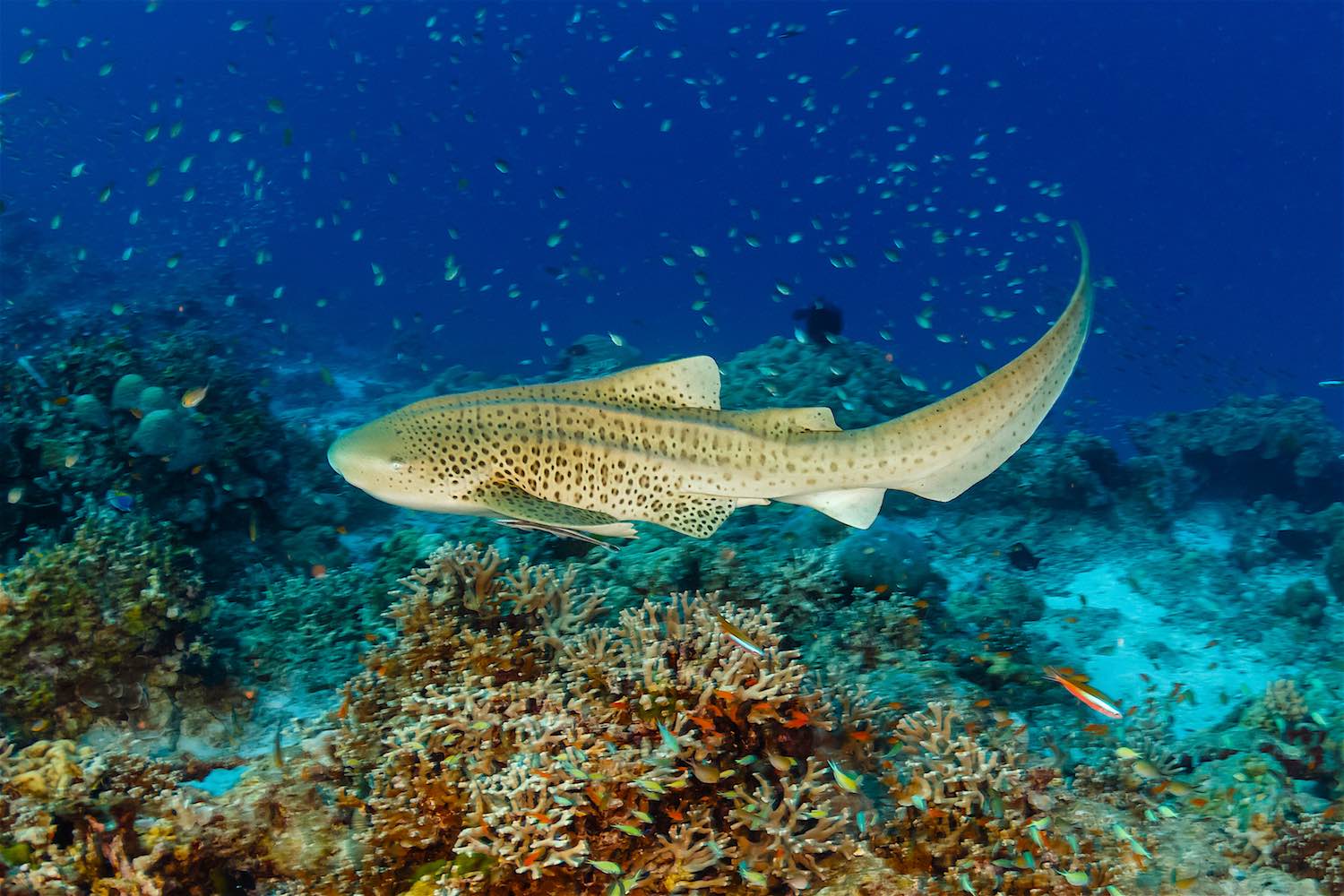 What it is like to dive at Shark Island
While diving here, you will notice a variety of depths, depending on your navigational position around the island.
If you descend to the bottom and slope down into the sand you will find the depth ranging from 18 – 25 metres, however it is very easy to shallow up and enjoy a visual safety stop at 5 metres.
At shallower depths you can appreciate the richness of marine life, frolicking along large boulders and rock formations.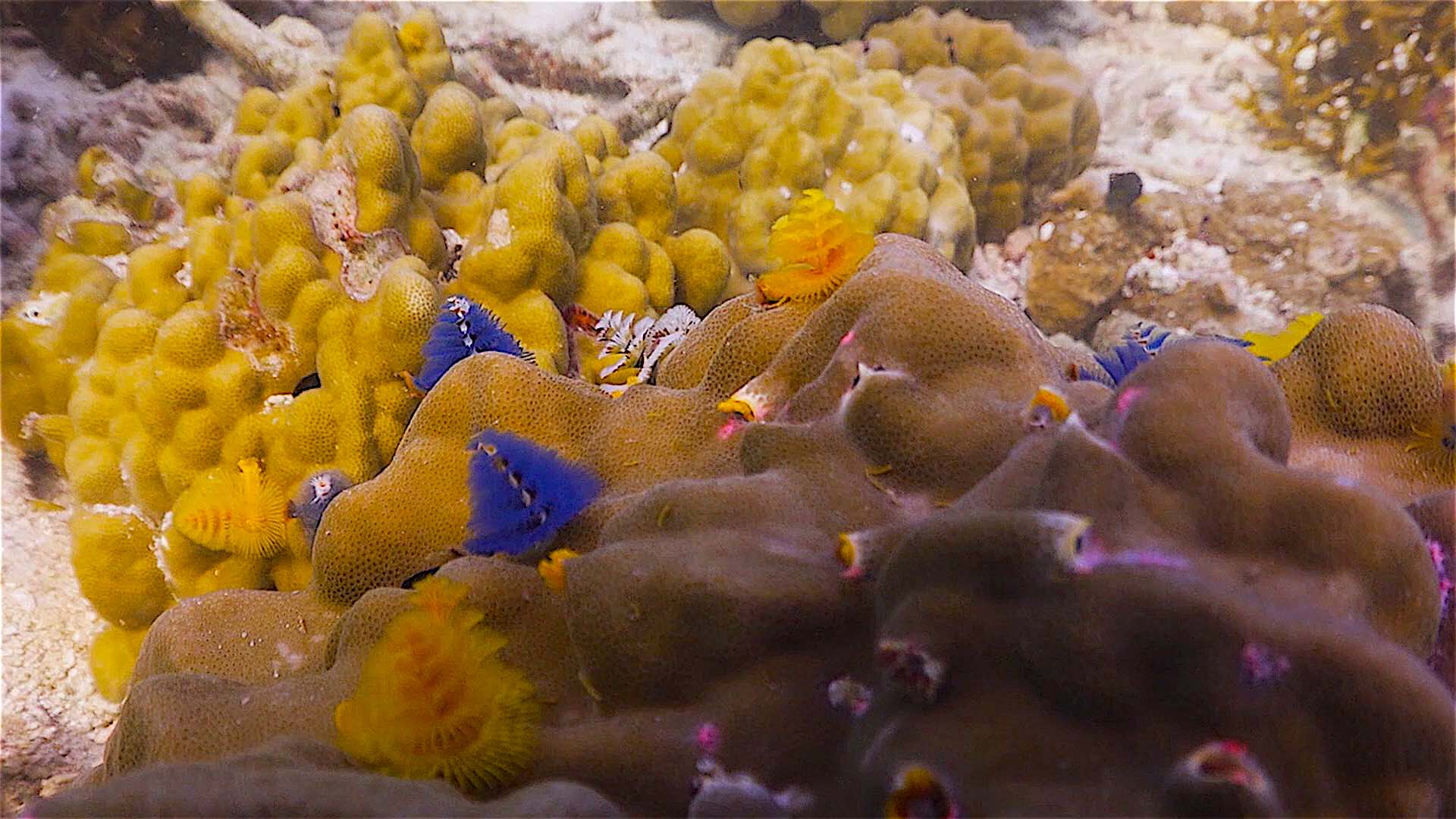 Abundance of Marine Life at Shark Island
Shark Island is one of the only dive sites lucky enough to be blessed with soft purple tree corals blanketed across the rocks.
This, plus gorgeous gorgonian fans and whip corals make this dive site more like an underwater meadow.
There is so much to see here and is one of the most diverse diving sites on Koh Tao.
As you circle around the island you will notice schools of Butterfly fish, Bat Fish and yellow tailed barracuda.
Take a look underneath rock overhangs and enjoy a Blue spotted Ray staring back at you.
Don't forget to check every crevice, as you may find something small hiding inside.
This is the perfect place for Nudibranch lovers. If you are lucky, you may even spot a turtle or Whale Shark cruising around.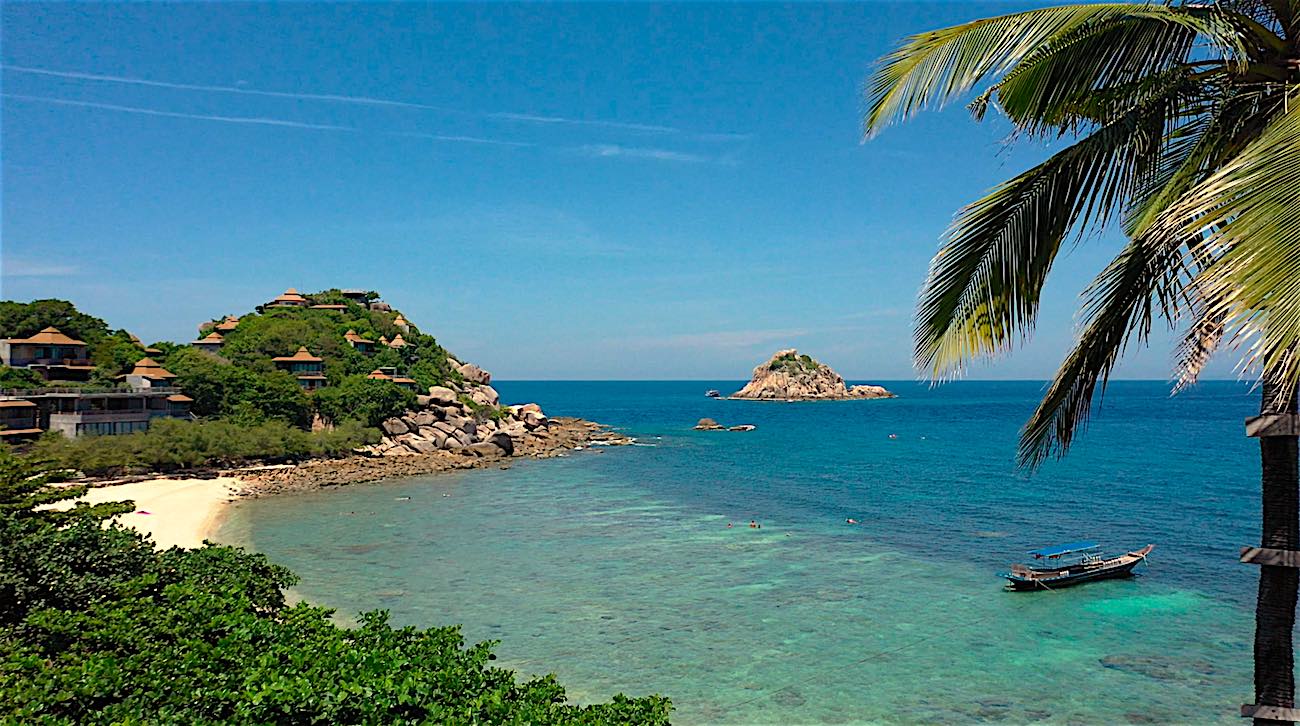 Watch out for strong currents
Due to the position of the island, currents can be slightly stronger here, however, you can hide around certain parts of the island and still enjoy a nice relaxing dive.
Just remember to take the current into consideration when dive planning. Visibility can range from 5 – 20 metres.
This is a dive site not to miss. Since it is quite large, it may take multiple dives to fully explore it.
You can circle the entire island on one dive; however, this will require very good air consumption.
It is recommended for scuba divers to explore one specific area of Shark Island on each dive.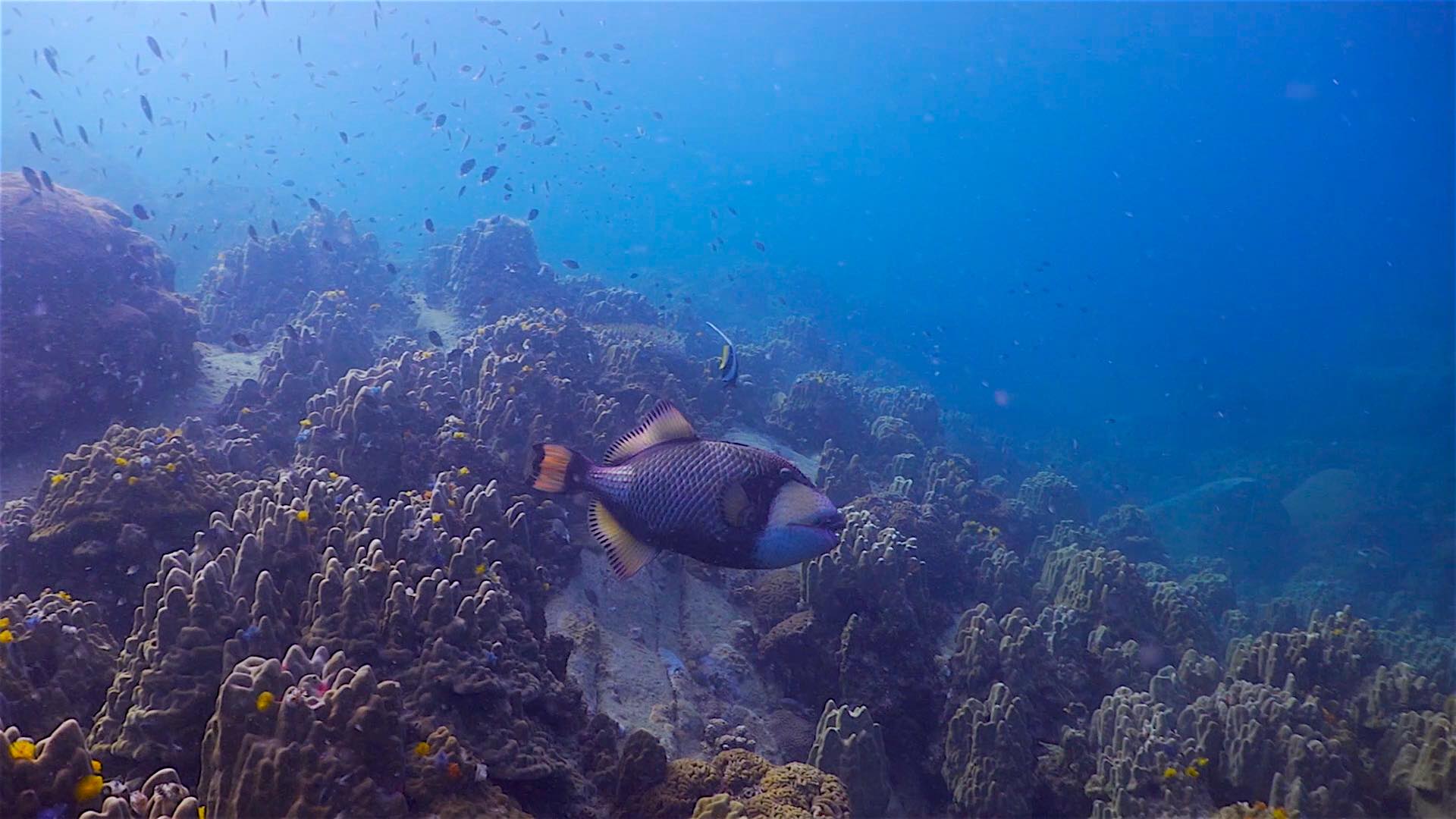 What fish you can expect to see at Shark Island
As this dive site location is an island, there is superb marine diversity.
You can expect to see Soft Purple tree coral, Whip corals, Gorgonian fan coral, Titan Triggerfish, butterfly fish, Bat fish, Blue Spotted Sting Ray, a variety of nudibranch and of course sea turtles.
There have been many opportunities to see the beloved Whaleshark at this location!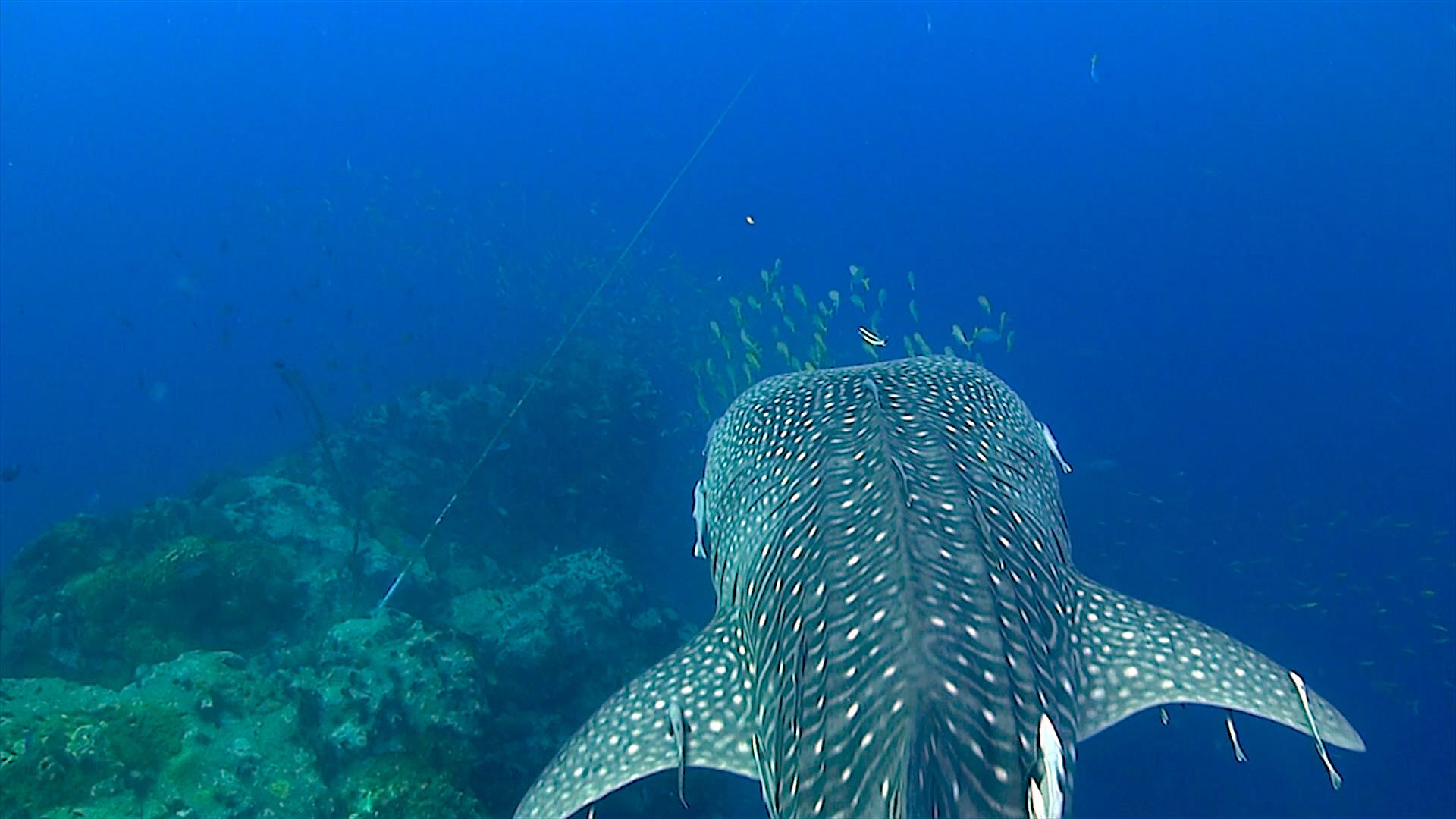 Shark Island Dive Site Rating
Due to its depth and potential for a strong current, the dive site is more suited towards Advanced Divers and fun diving for appropriately certified divers.
It is a great location for underwater photographers and videographers and when the conditions are good, quite often you can enjoy snorkeling at this stunning location as well.