Information about Shops on Koh Tao
If you are visiting Koh Tao for a holiday and forgot to bring a few essentials with you, or are staying for longer and looking for larger items, there are shops on Koh Tao that will meet your needs.
There are three main stores on Koh Tao – at Aukotan Place, Chaiwat Minimart and Pen Market.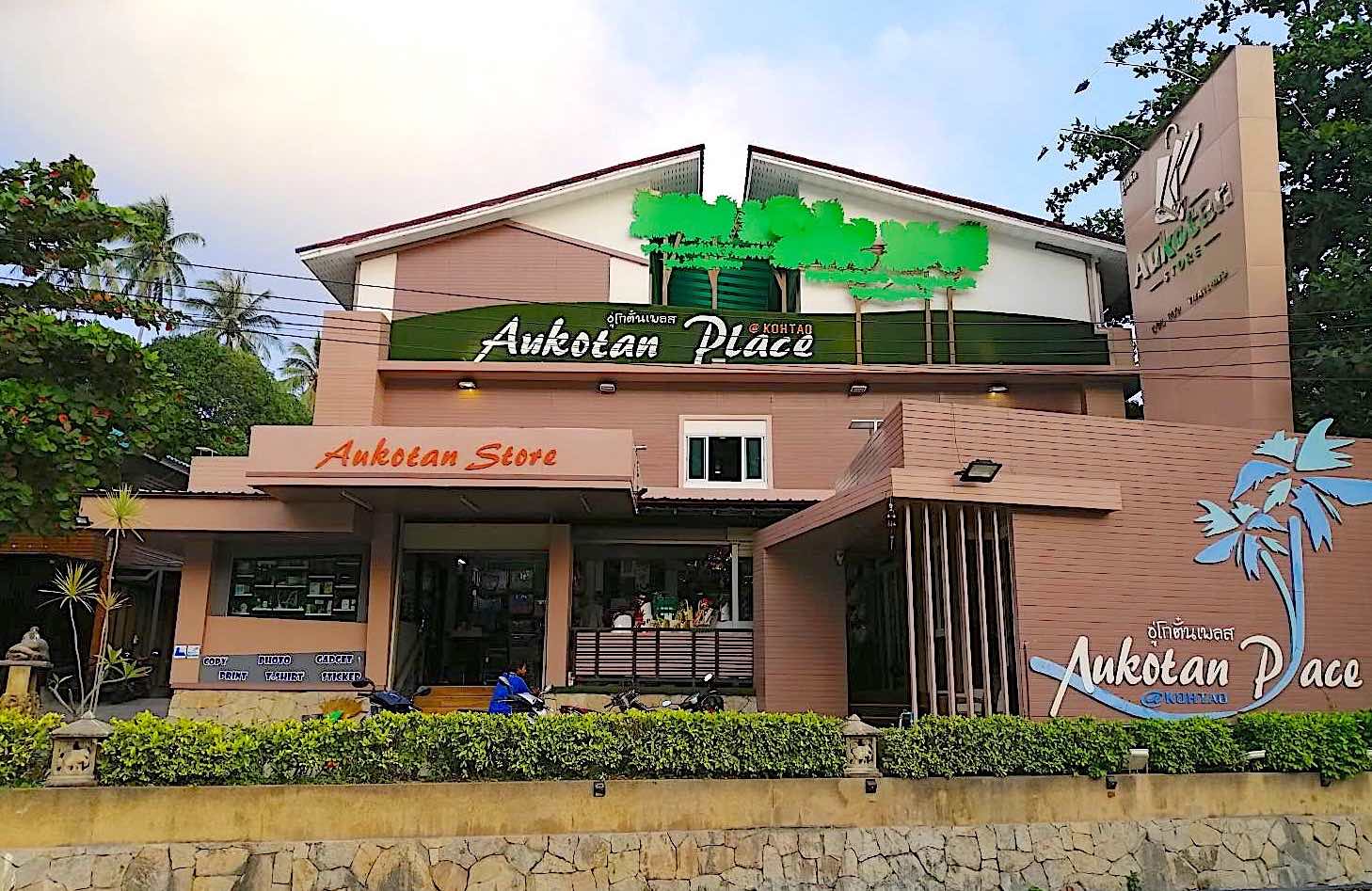 Aukotan Place Koh Tao
Aukotan, which is located about 700m from Chalok Baan Kao beach, is the largest wholesale store on the island.
Opening Hours for Shops on Koh Tao
Offering a wide variety of grocery, alcohol, electronics, household products, medicines, vehicle parts and much more, it is open from 8am – 8pm daily.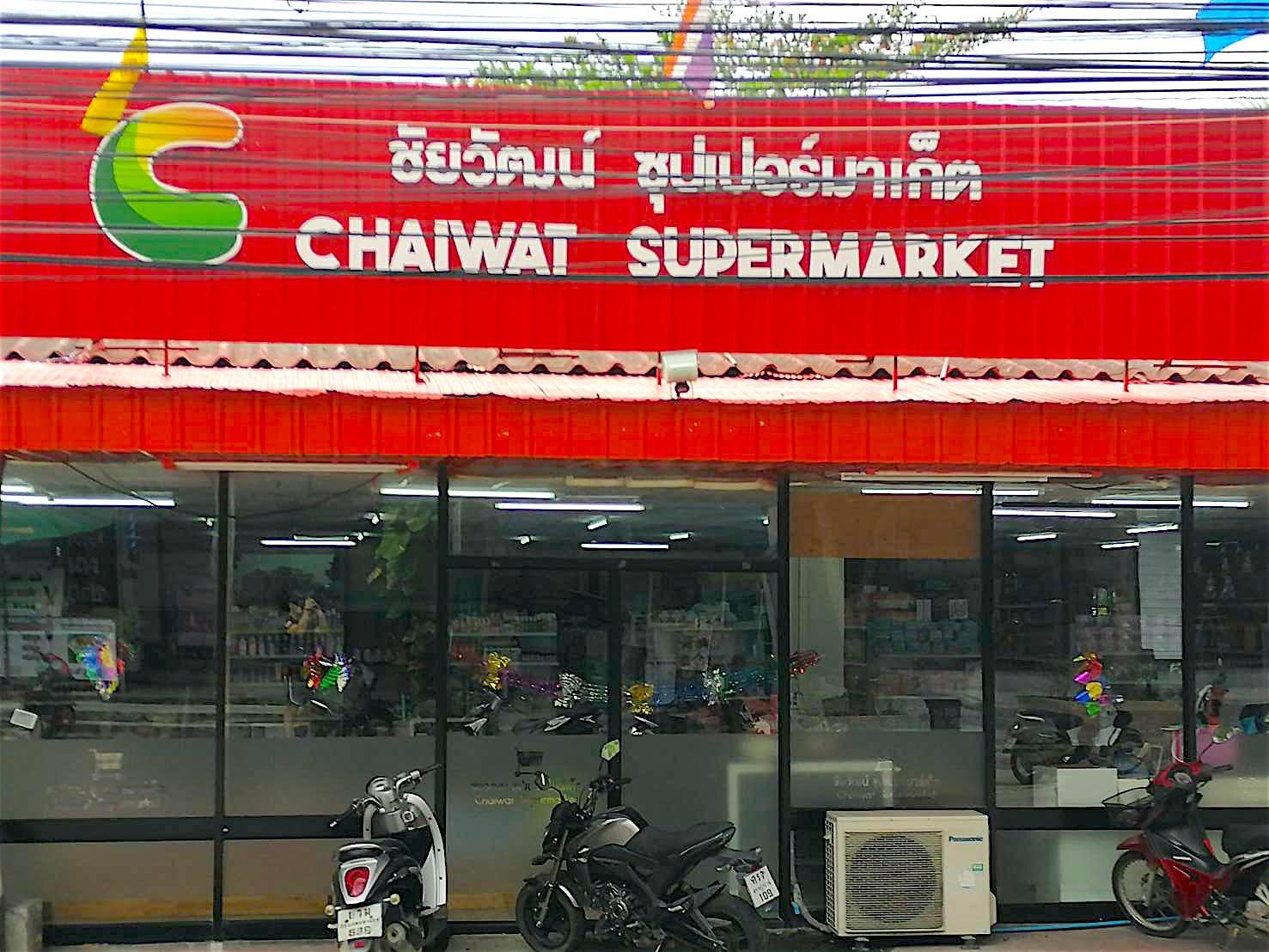 Chaiwat Minimart Koh Tao
Chaiwat Minimart is a located on the road to Chalok, just before the turning for Songserm Road.
Open from 7:30am – 8pm, it is run by Lek who opened the store to offer more choice to the residents of Koh Tao.
Selling everything from food and toiletries to home construction materials and furniture, it is a great place for all your needs.
Chaiwat are also happy to order specialist items for customers.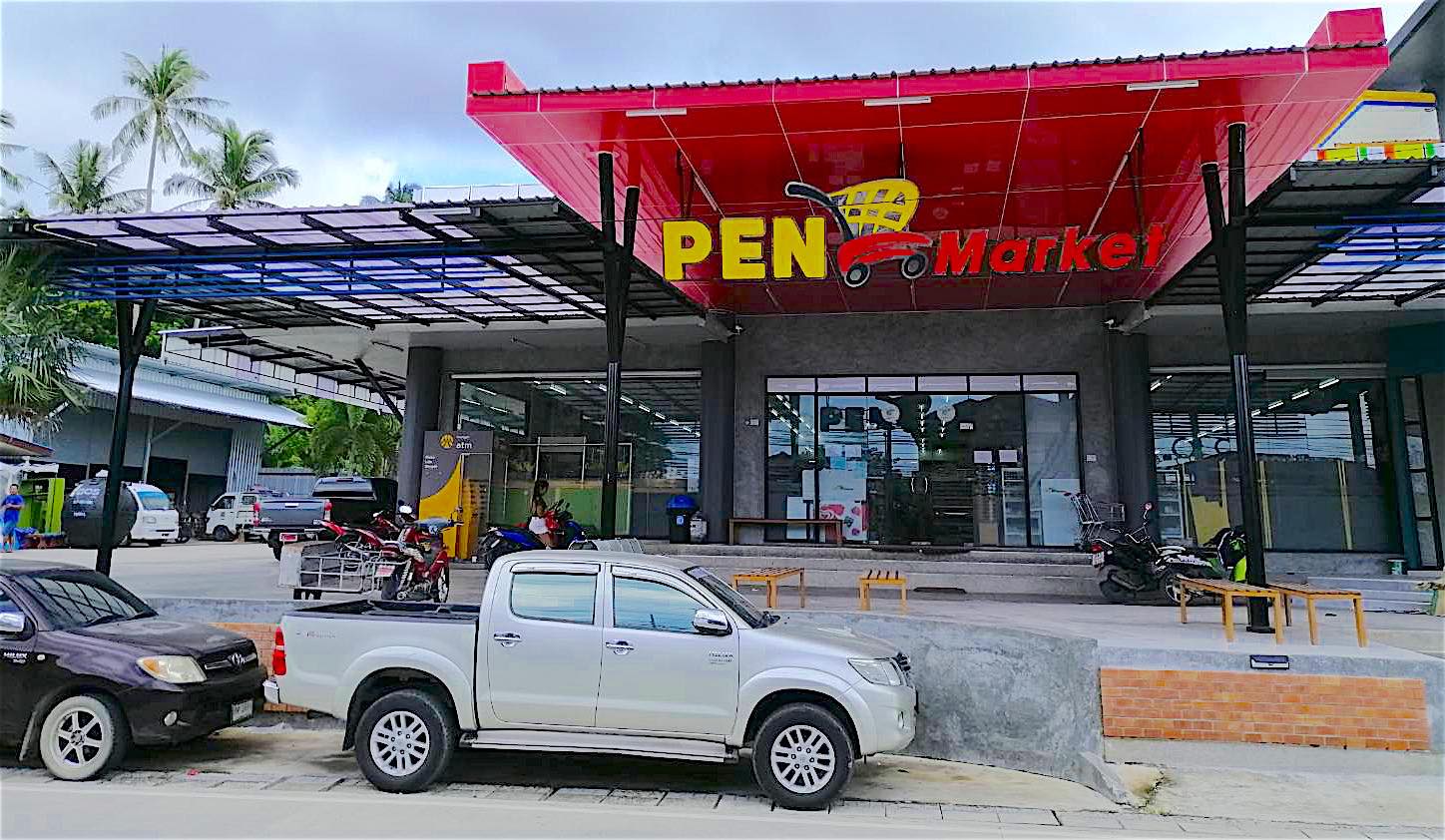 Pen Market Koh Tao
Pen Market is located at the top of the main road in Mae Haad, near the top of the 'down' road'.
Pen Market is open from 8am – 9pm, they are a cross between a hardware store and a supermarket, selling fresh food and vegetables, construction tools and equipment and much more.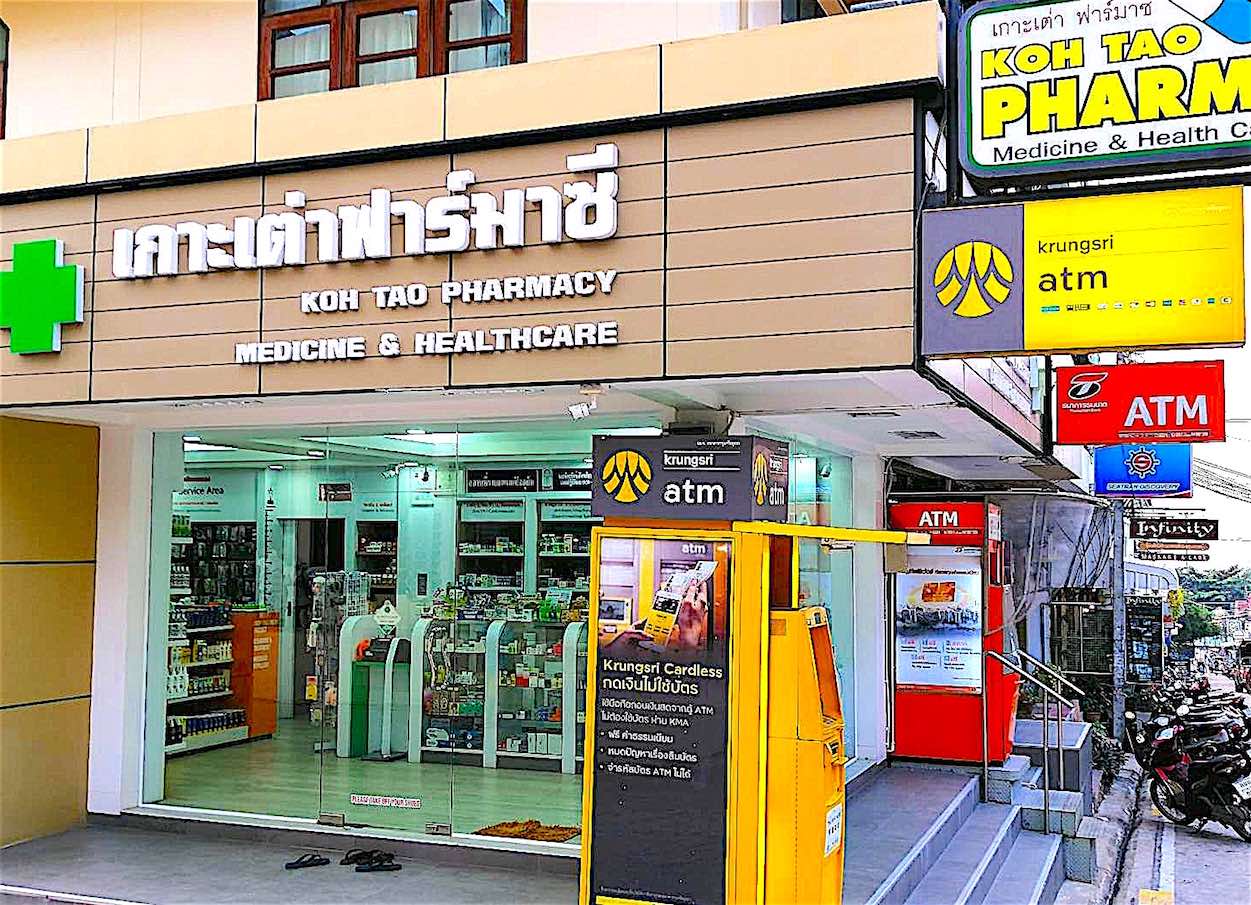 Pharmacies
In addition to these stores, there are many smaller stores across the whole island that can cater to your needs.
Numerous pharmacies can be found selling both prescription medications as well as items like sunscreen, insect repellant and skin care products.
There are also a number of clothes shops in Mae Haad, Chalok and Sairee villages, which stock locally designed clothes, as well as quality brand name beach wear that is perfect for island life.
As well as the large minimarts, there are lots of smaller grocery stores offering both local and imported products.
Alcohol and tobacco are sold in most stores, along with toiletries and skin care products.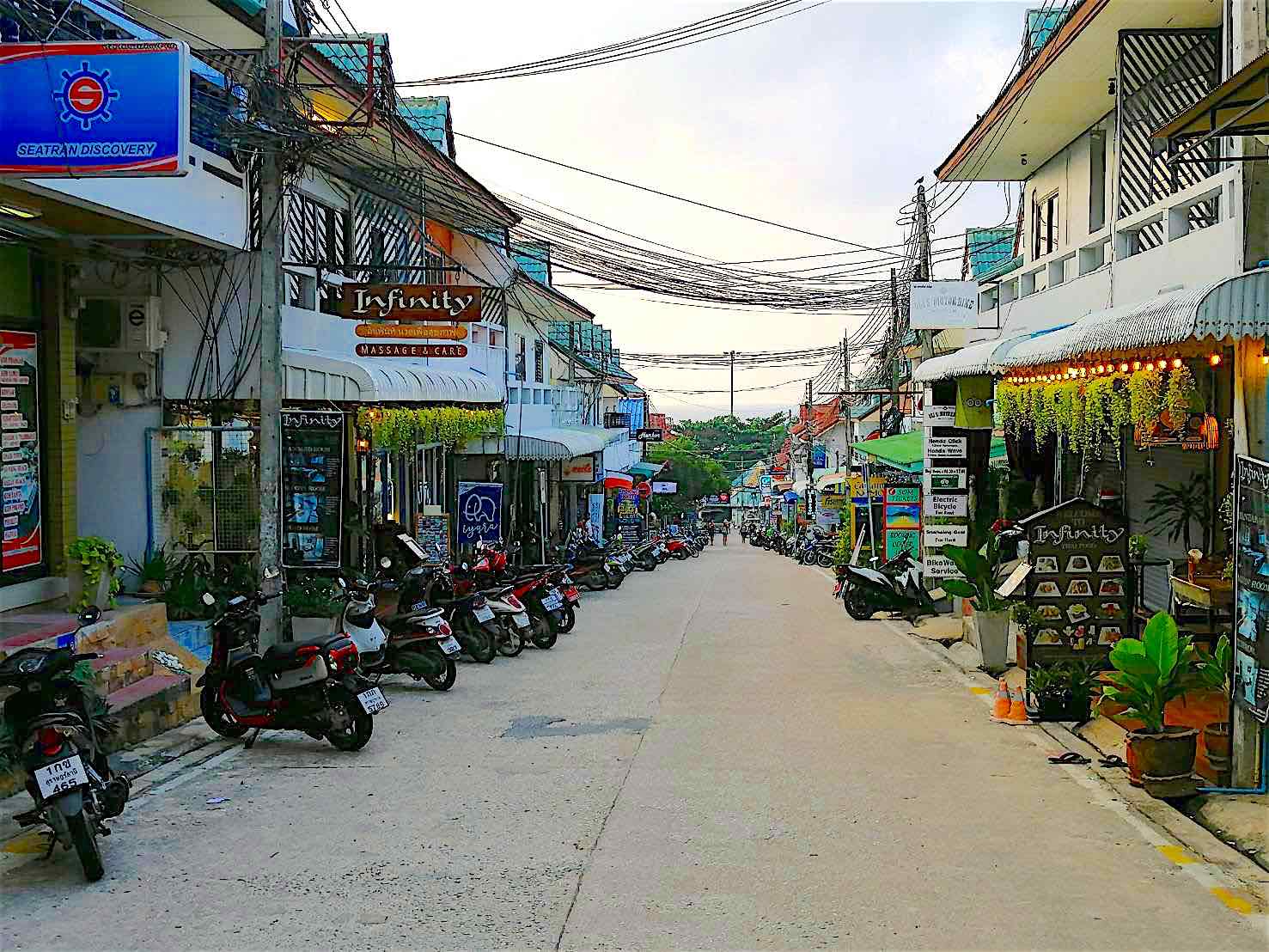 Fresh Local Food
Fresh local food can be also be bought in the markets and at a number of small roadside stands.
There are also 7/11 shops on Koh Tao located in each of the main villages selling a mixture of these items.
Scuba Diving Shops Koh Tao
With Koh Tao being well known for its scuba diving industry, it will come as no surprise that there are 4 main stores in Mae Haad selling scuba diving equipment. Each one of them an authorised distributor for a number of brand names.
You will also find that most large dive centres have their own on-site retail shop selling equipment too.
There are electronic repair and sales shops, seamstresses, laundry services, scuba diving repair workshops and a wide selection of street food stalls that cook every day.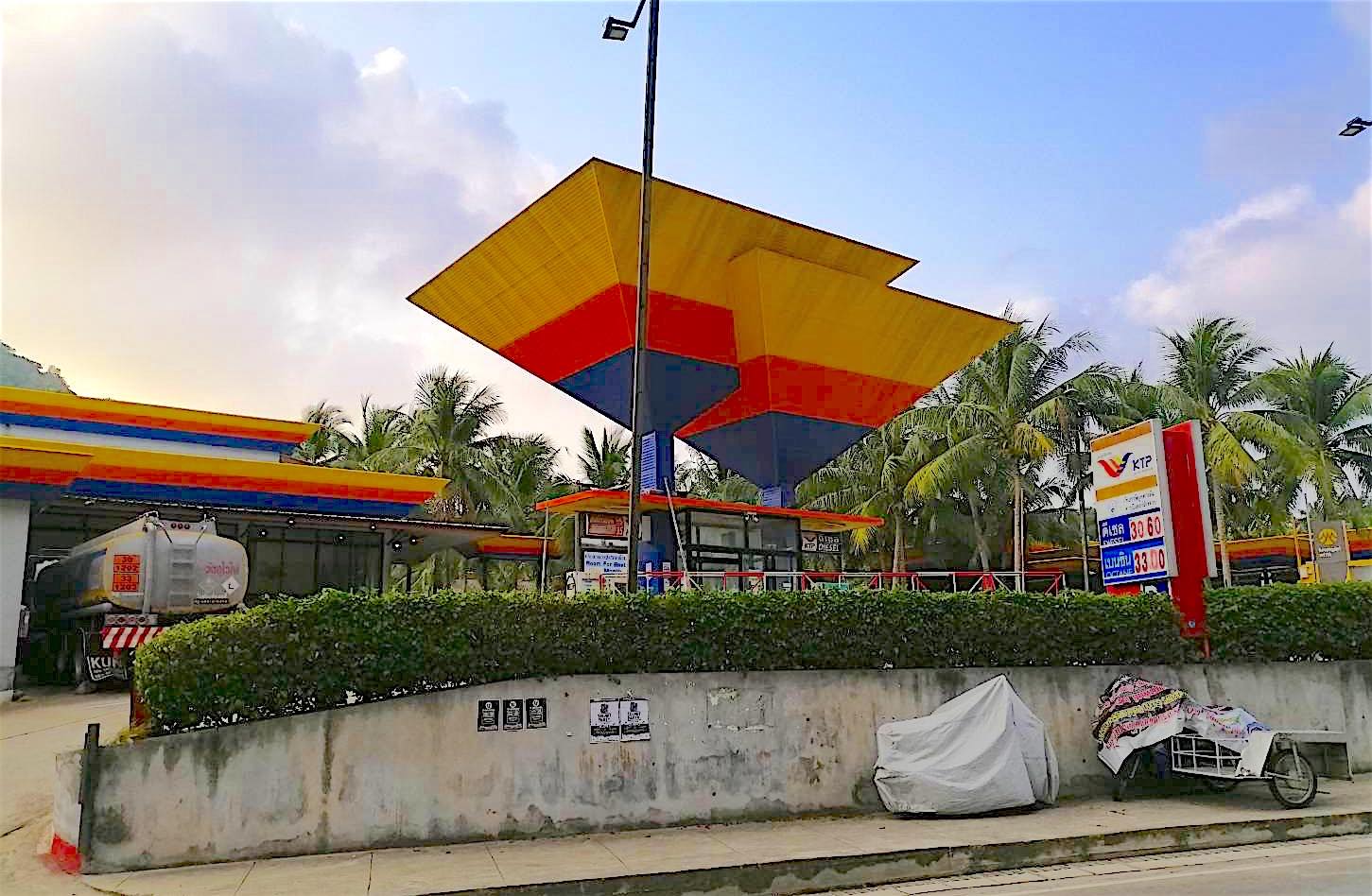 Souvenirs
If you are looking for souvenirs to take back home with you, there are lots of small shops selling locally made trinkets as well as jewellery, magnets, bags, postcards and many other items.
You can also find second hand bookshops, where you can often rent as well as buy books, so you don't need to carry lots of heavy books in your suitcase.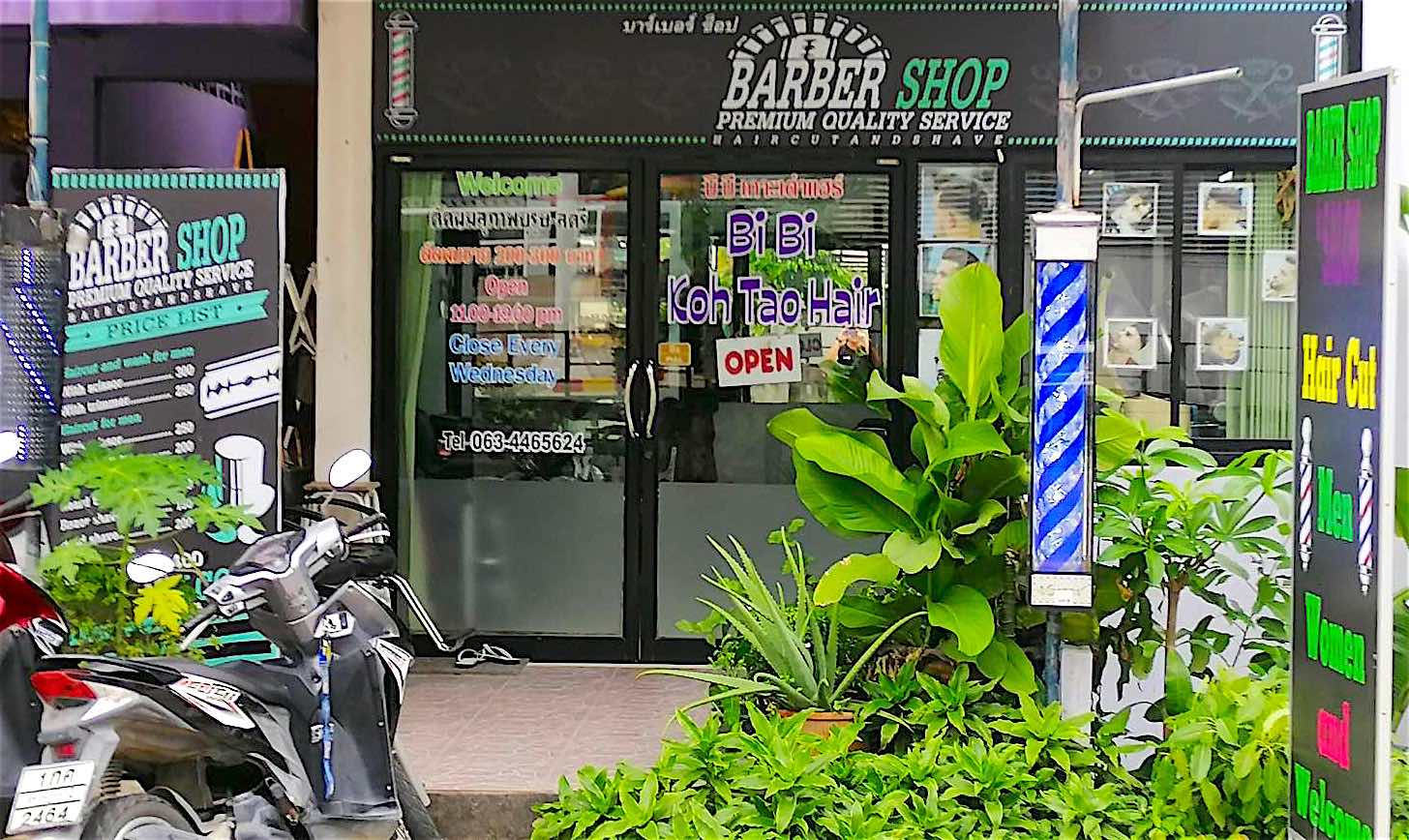 Online Shopping Order Deliveries to Koh Tao
For those planning to stay on Koh Tao longer term who are in need of larger items that can't be found locally, the website Lazada, which is similar to Amazon, provides a great option as they will ship items over from the mainland.
Koh Tao has shops that can meet all your grocery and pharmaceutical shopping needs and also offers western brand names, although these are more expensive.
If you are looking for global brand names in clothing and footwear, you will need to visit either Koh Samui Central Festival Shopping mall, or even better visit the mainland.
Online orders with Lazada generally arrive within a few days, however international online orders will take longer, perhaps one to three weeks.
Frequently Asked Questions
Is there a pharmacy on Koh Tao?
Yes, there are multiple pharmacies located in all 3 of the main villages of Chalok Baan Kao, Mae Haad and Sairee beach and all of them offer an extensive choice of medications.
Can I get my phone repaired on Koh Tao?
Yes, there are limited phone repairs available in both Mae Haad and Sairee beach area. You will find battery replacement and screen replacement services but the shops do not conduct warranty repairs, these will need to go to the mainland or to Bangkok.
Can I buy fresh food groceries on Koh Tao?
There are lots of fresh food grocery shops on Koh Tao offering local produce and additionally there are daily cargo boat arrivals transporting produce from the mainland.
Where are the main shops on Koh Tao?
The main pier town of Mae Haad has an abundance of shops including grocery stores, pharmacies, banks, post office, travel and tourist information centres. Chalok Baan Kao and Sairee beach also offer a wide choice of shops except the main banks and post office, which are situated in Mae Haad. The larger supermarkets are located on the main road between the 3 main villages.
Can I buy electronic products on Koh Tao?
Yes you can but there is not a lot of choice and it depends on what type of electronic items you want. Most of the residents on Koh Tao order items from the mainland or online as the delivery and shipping service to the island is good.
Can I get international deliveries on Koh Tao?
You can order internationally from Amazon, Lazada, AliExpress and other international online stores. However, some countries will not ship to Thailand so its worth checking shipping information before ordering. It is also worth remembering that there may be import duty tax due on some goods shipped to Thailand, so you should check before ordering.