2020 Koh Phangan Full Moon Party Thailand
Most visitors to Thailand have heard of the Full Moon Party on Koh Phangan and for many people this is one of the many experiences that brings them to visit Thailand in the first place.
An exhilarating experience for sure, the Full Moon Party is a must visit to anyone who loves to party, dance and meet like minded people, if your trip matches up with the dates (see below).
Haad Rin Beach Full Moon Party Koh Phangan
Unlike your usual Saturday night visit to your local nightclub this huge event is based on the lunar cycle, timing the party when the moon is full.
The full moon party is hosted on Haad Rin Beach on the island of Koh Phangan, a short 45 minute ferry ride from Koh Tao.
Dating back to the 1980's when it was a small group of travellers who chose to drink an dance under the open night sky, this is now a unique celebration.
Party goers can number in the tens of thousands of people who drink and dance through the night or just chill on the sand and soak up the atmosphere.
For music lovers you will definitely find something to your taste as EDM and House are the most popular sounds throughout the party.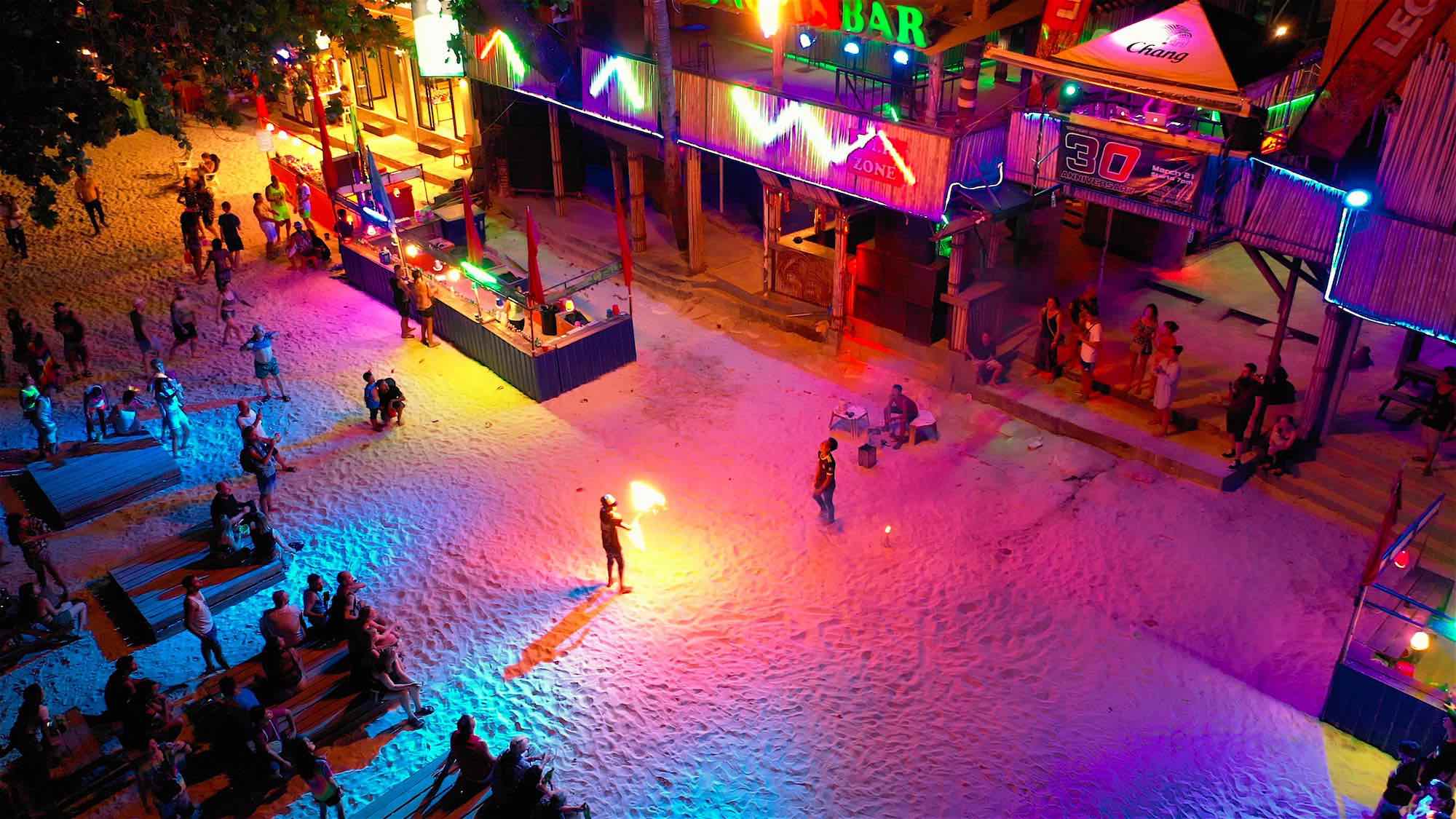 Party All Night
There is Reggae and Rock and even popular chart music and the only question asked by those who select the soundtrack of the evening is if it can be danced to.
Fire shows, lights and luminescent body paint make the visuals as awesome as the sounds and help to create an unforgettable experience that shouldn't be missed given the opportunity.
Just as thousands of party-goers from Koh Phangan visit Koh Tao to chill and take part in the many activities here, many of the Koh Tao residents visit the Full Moon Party to dance through the night, some of them visit every month.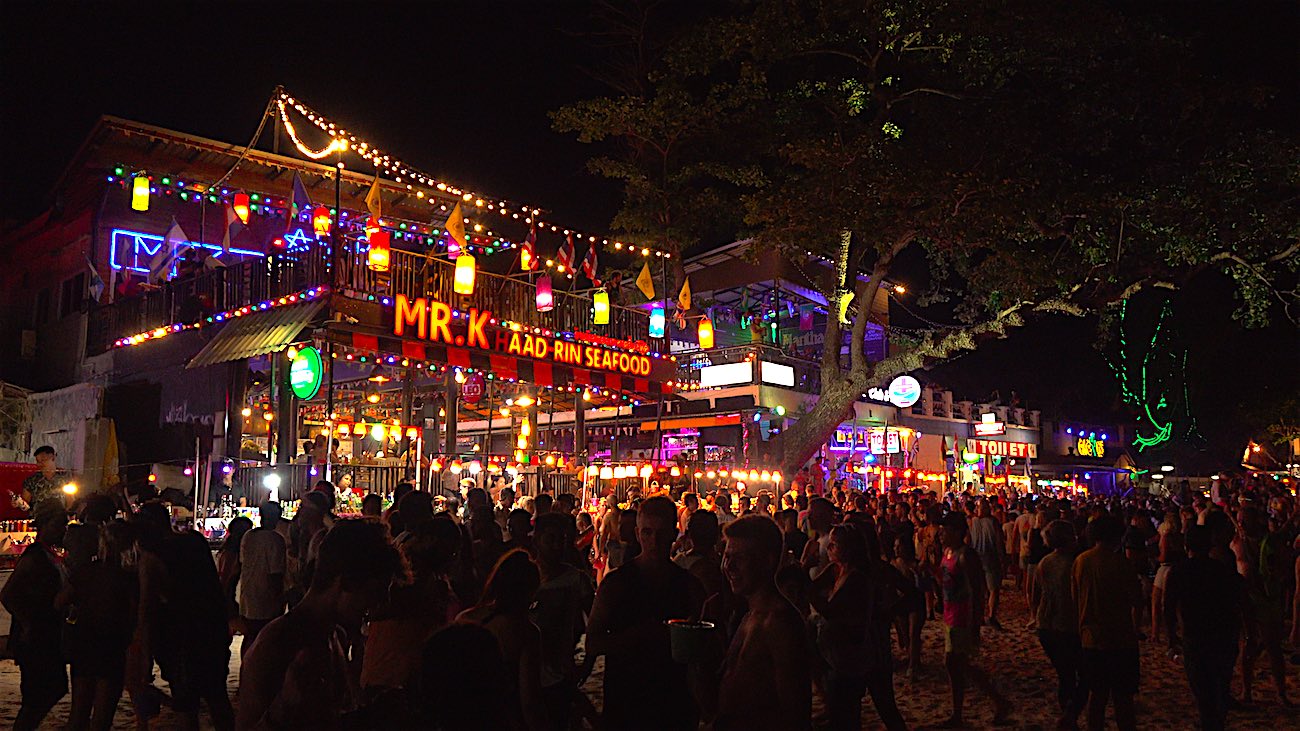 How to get to the Full Moon Party from Koh Tao
Travel between the two Islands couldn't be easier with regular ferries several times a day each way from the three main ferry companies. You can buy tickets online or from many vendors and agents on both islands.
It's a fun and exciting event but there are a few tips worth paying attention to in order to keep it that way.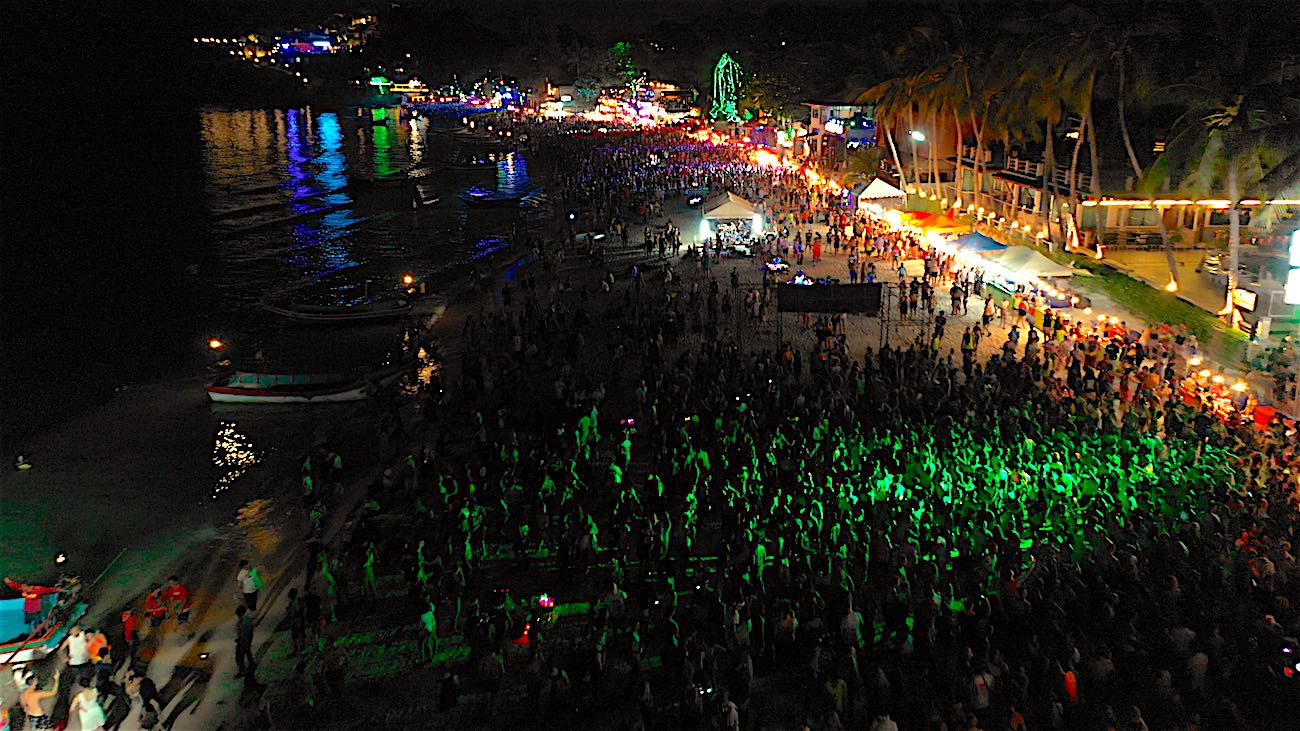 Our 3 Top Tips to Enjoy the Full Moon Party
Don't leave it until the last minute to book your ferry and accommodation as everything gets very busy. You may be lucky and find something available and a seat on the ferry but you don't want to miss out after looking forward to it for so much for so long.
Accommodation can be less of a worry as if the weather is ok you can sleep on the beach.
However, if you can't get a ferry then you will miss the party unless you can find a very brave longtail driver (not for the fainthearted)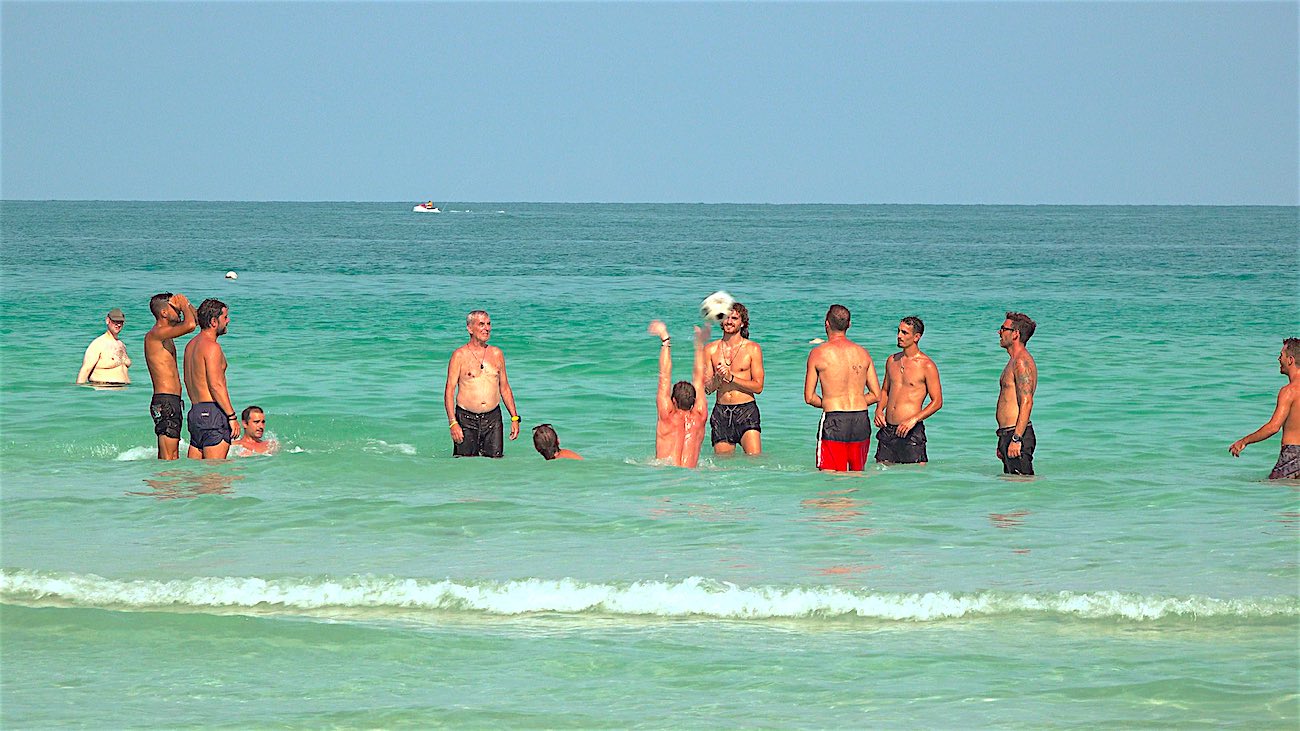 Designated Sleeping Areas
With the number one drink of choice being the famous bucket and dancing all night long, its easy to get so tired that finding your way back to your room is difficult.
Identify the Full Moon Party designated sleeping areas. If you have to crash, do it here to avoid clumsy dancers falling on you or other party goers spilling their buckets on you.
If one of your buddies is tired either take them home or direct them to these safety areas. You will see them marked off with safety tape so everyone is aware of these locations.
Do not take anything with you to the party that you value highly, with so much dancing and jostling about its easy to drop a phone or break a watch strap and not notice.
This tip goes for your best clothes too. Your favourite shirt or dress has no place here because if you aren't covered in fluorescent body paint, firstly you're not doing it right and secondly the person you're dancing with probably is.
Take these 3 top tips into consideration and you should be able to enjoy an amazing experience that is unrivalled anywhere with zero regrets.
The Full Moon Party truly is a unique event and will provide you with amazing memories to treasure for years and hopefully a few new friends along the way.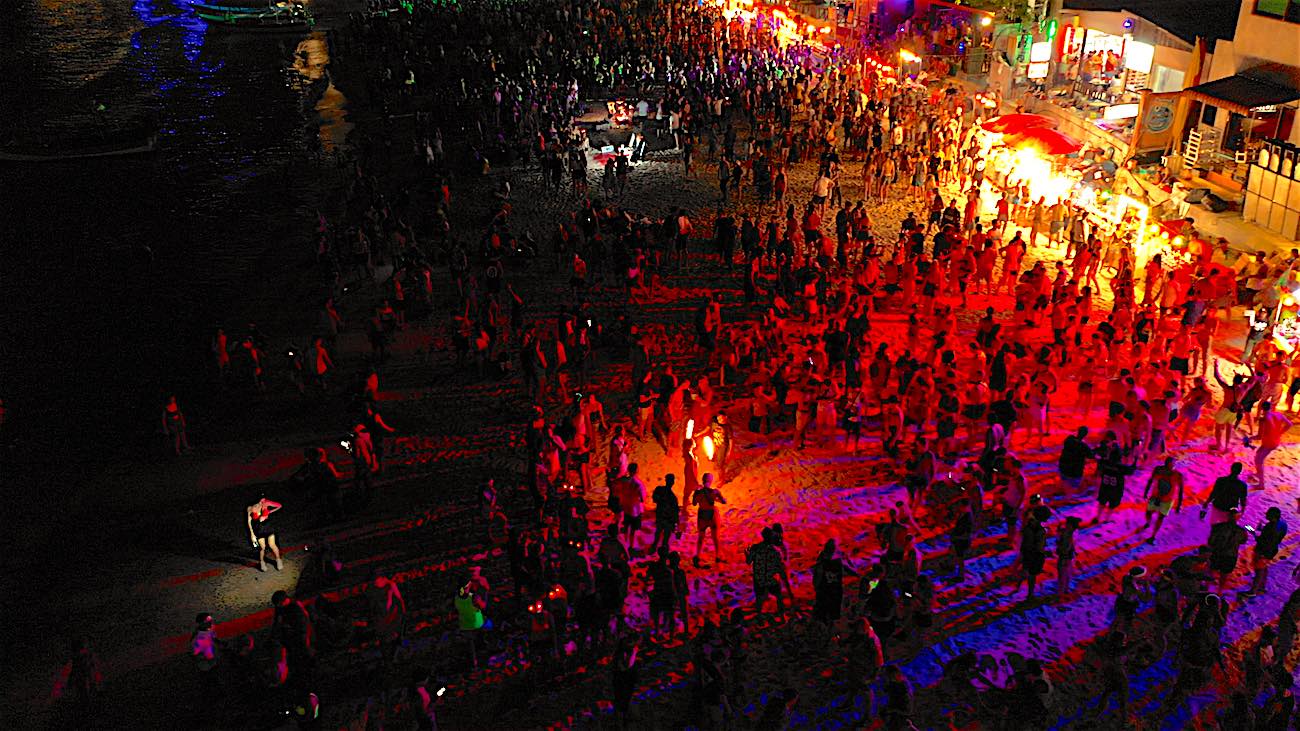 Full Moon Party Dates 2020 Koh Phangan
Thursday, January 9, 2020
Sunday, February 9, 2020
Sunday, March 8, 2020
Tuesday, April 7, 2020
Thursday, May 7, 2020
Friday, June 5, 2020
Tuesday, July 7, 2020
Tuesday, August 4, 2020
Wednesday, September 2, 2020
Saturday, October 3, 2020
Saturday, October 31, 2020
Monday, November 30, 2020
Friday, December 25, 2020 (Christmas Party)
Tuesday, December 28, 2020
Thursday, December 31, 2020 (New Year's Party)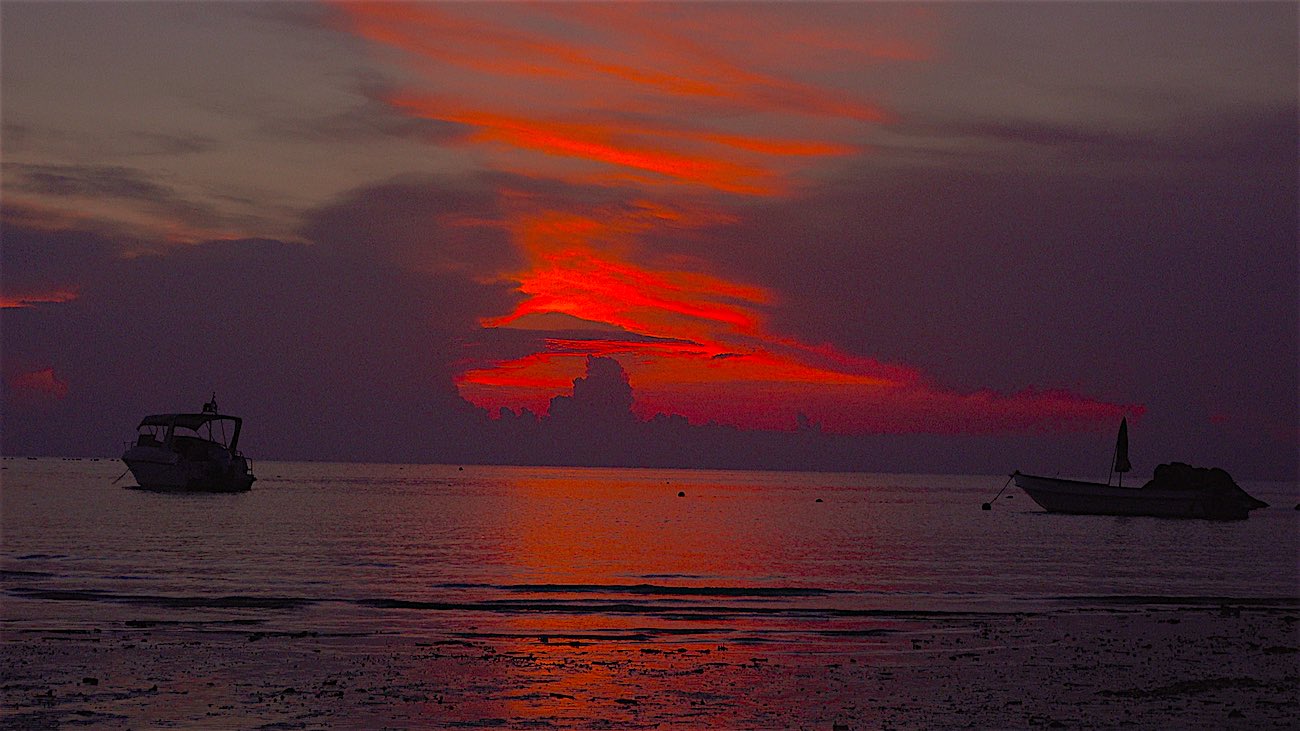 Frequently Asked Questions
Do I have to buy a ticket to go to the Full Moon Party?
There is an entrance fee of 100baht that is paid as you enter Haadrin town. We can provide advice and guidance on accommodation on Koh Phangan in advance of your planned arrival.
How do I get to Koh Phangan from Koh Tao?
There are three ferry companies that offer regular services from Koh Tao to Koh Phangan. The Lomprayah high speed catamaran service departs Koh Tao at 06.00, 09.30 & 15.00. The Seatran Discovery service departs 06.30, 09.00 & 15.00. The Songserm operates one service a day and departs Koh Tao at 10.00am.
Can I book accommodation in advance for the Full Moon Party?
You should try to book your accommodation in advance before the date of your planned arrival. Especially for the busy Full Moon party dates in the high season months such as January & February, July & August. It is always best to book in advance. Room prices will increase and options decrease the closer to the party you get.
When is the Full Moon Party on Koh Phangan?
The Full Moon Party happens once a month on the night of the full moon on Koh Phangan. The dates for 2020 are:
Sunday March 8th 2020
Tuesday April 7th 2020
Thursday May 7th 2020
Friday June 5th 2020
Tuesday 7th July 2020
Tuesday 4th August 2020
Wednesday 2nd September
Saturday 3rd October 2020
Saturday 31st October 2020
Monday 30th November 2020
Tuesday 29th December 2020
Where is the Full Moon Party on Koh Phangan?
The Full Moon Party is located on Haadrin Beach on Koh Phangan, one of the three popular tourist islands located in the gulf of Thailand. Koh Phangan is approximately 12km from Koh Samui and 45km from the diving paradise of Koh Tao.
How long does it take to get to Koh Phangan from Koh Tao?
The Lomprayah high speed catamaran service is the fastest and takes approximately 1 hour. You should book a Full Moon Party ticket in advance. The Seatran Discovery service takes approximately 1.5 hours and Songserm takes 2 hours.