Information for Kids Schools on Koh Tao
If you are planning to visit Koh Tao with children for a short holiday or a longer period of time, there are educational facilities here that will enable you to ensure your child's academic needs are covered.
Thailand offers 12 years of free education to all Thai citizens. To qualify you must have at least one Thai parent.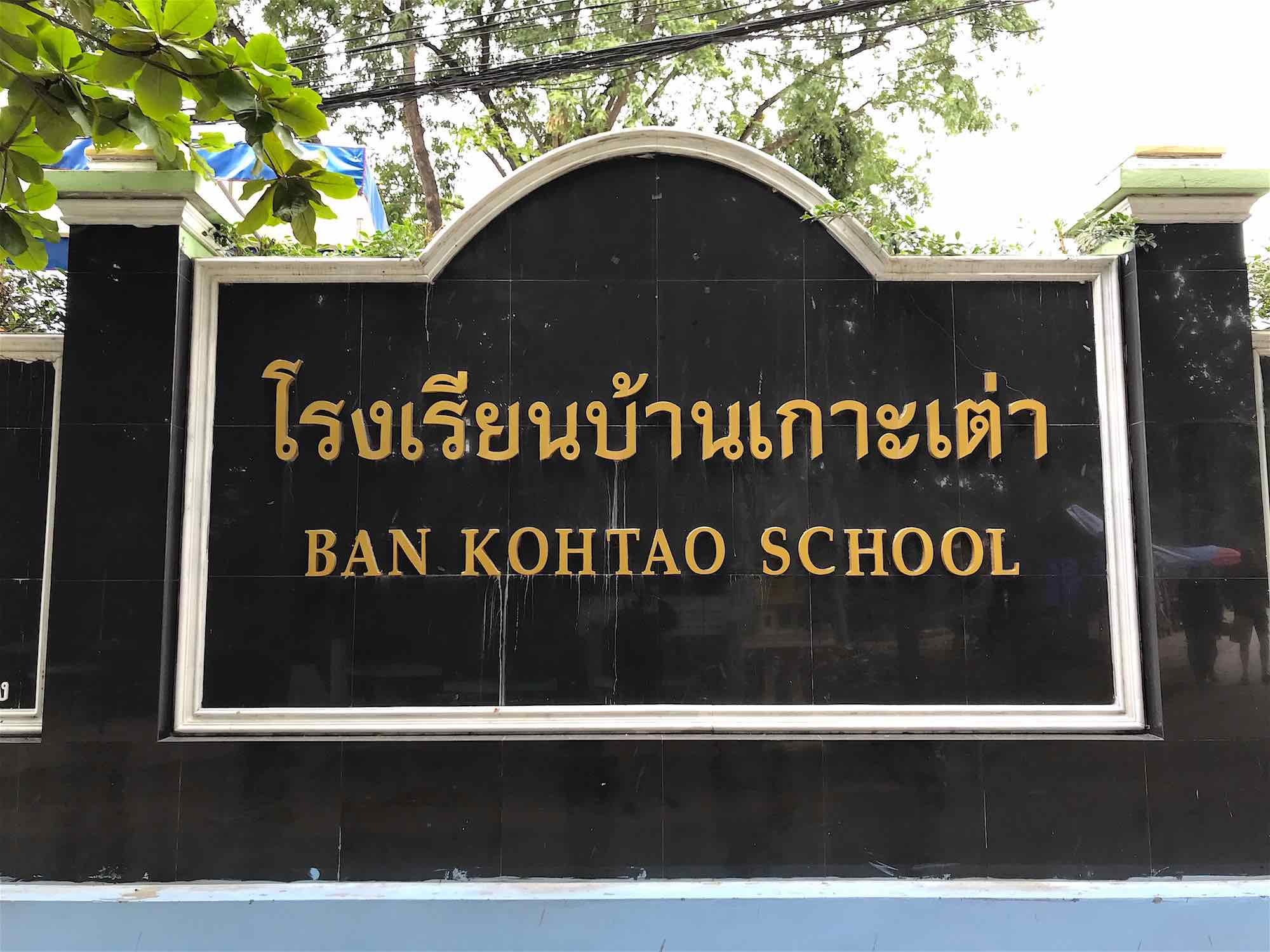 Government School on Koh Tao
There is a government elementary school on Koh Tao that accepts children up to the age of 12. The school has a relatively set schedule, with the kids arriving at 7:30am when they have to complete cleaning duties.
Following an assembly at 8am, which includes the singing of the national anthem, hoisting of the flag, and prayers to the monks, classes begin and continue until 11:30am.
Once morning classes are complete, the children have their lunch. The lunch is provided by the school, at a cost of 10THB to the child and consists of rice with protein and vegetables.
There will usually be a slightly different meal for the older kids, which tends to be spicier than the one provided for the youngsters.
Learn Additional Skills
Following lunch, the kids clean their own dishes before heading to afternoon classes, which finish at 3:30pm.
Many of the kids stay on after the end of classes to study, play or learn additional skills, such as massage.
This is very beneficial to the children who don't want to continue on to high school and university as it helps them find a better job.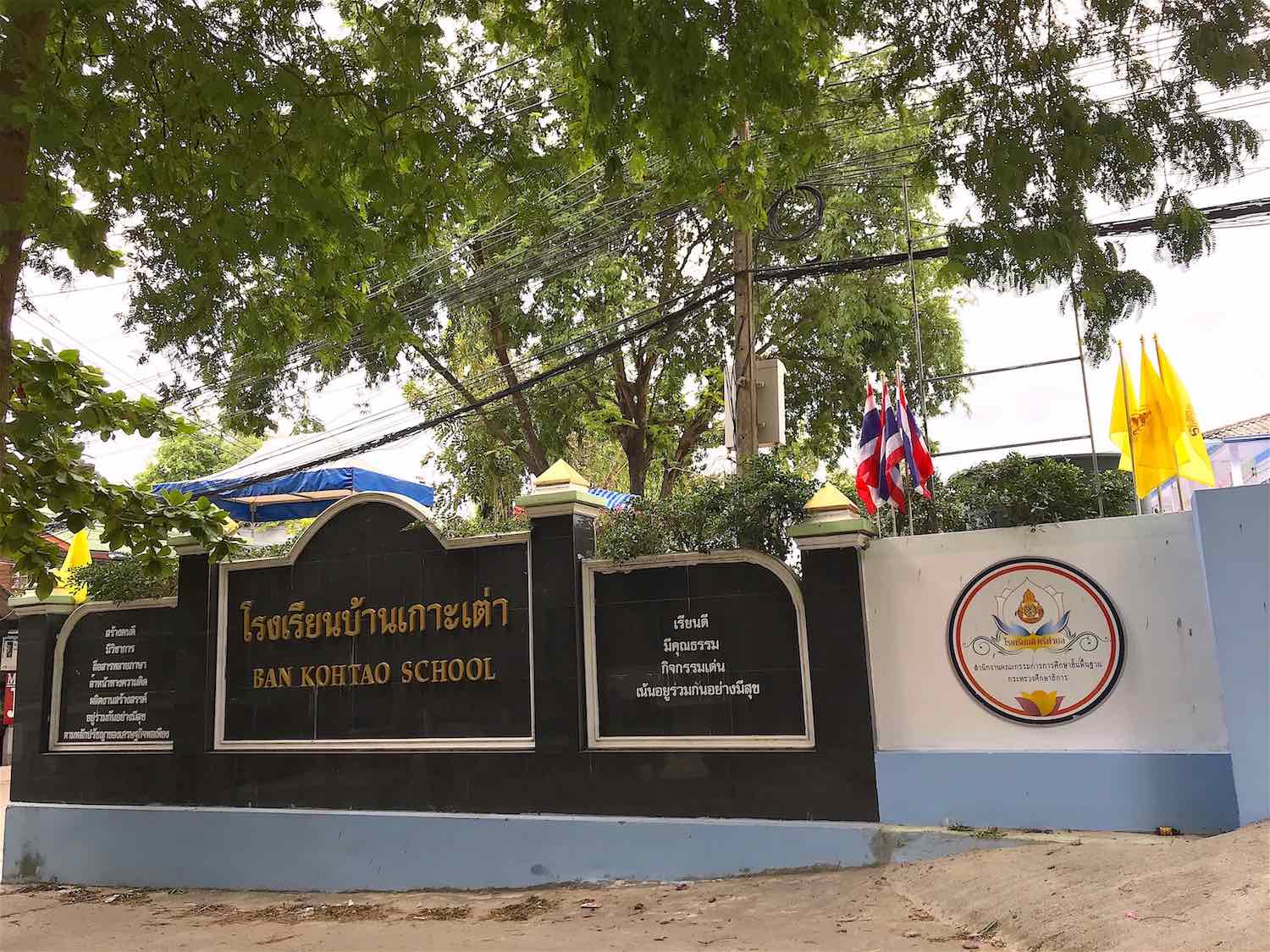 International School on Koh Tao
For non-Thai kids, there is the not-for-profit Koh Tao International Primary and Kindergarten.
Set up by Eliza Taylor and Claire Wyndham, it is located in Jitsin Village and uses several different international programs to teach children of all nationalities.
Some of the programs it uses include International Primary Curriculum (IPC), Letterland and Parsons Active Learn.
Full Time or Part Time
The school covers all ages from 0-12yrs and you can attend the school full-time or part-time, with classes held between 8:30am-4pm and then 4:15pm-7pm.
Subjects covered include Thai Language and writing, Literacy, Numeracy, Science, Art, Music and Sport.
In addition to these, there are a number of themes from the early years and primary learning within the IPC that are covered, such as footprints from the past and inventions that changed the world.
They also offer both after school care, which makes it much easier for parents who have to work and weekend daycare.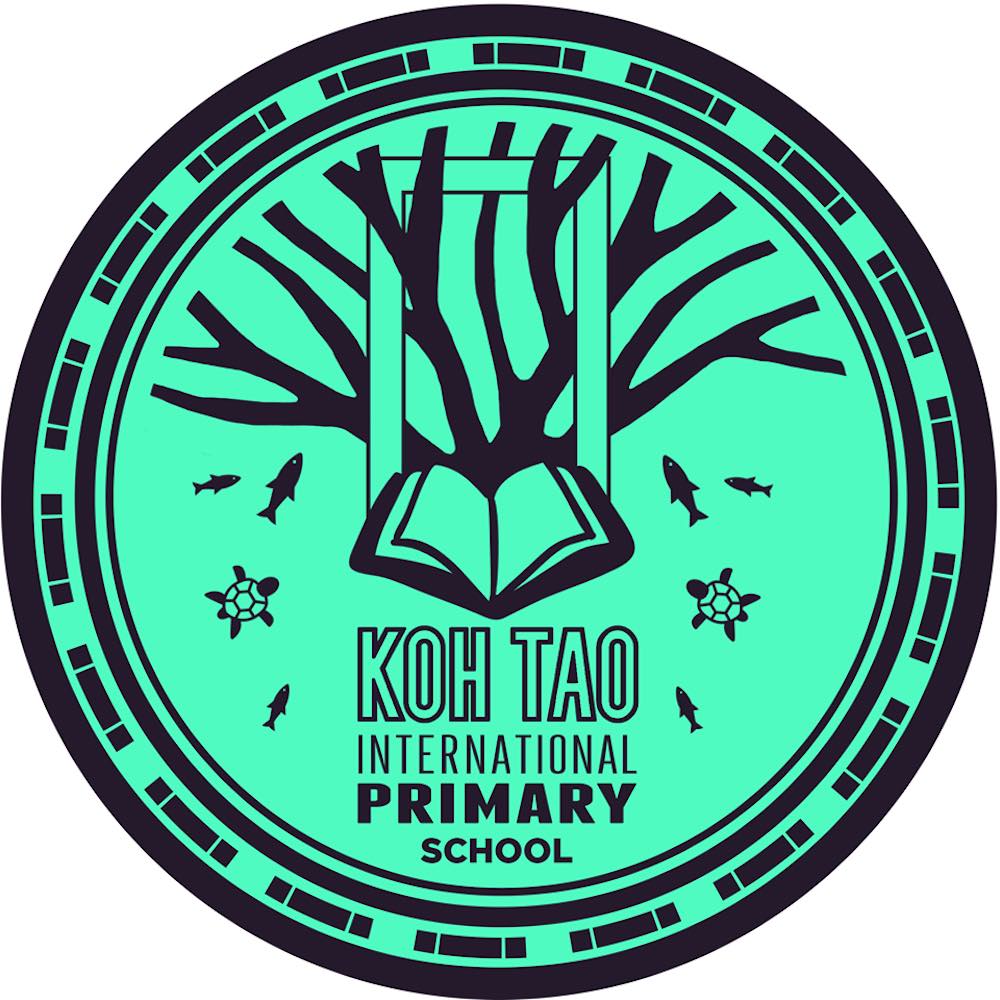 Childcare for Kids on Koh Tao
The school also operates Koh Tao Childcare for kids visiting Koh Tao on a short-term basis.
Using the same facilities as the school, a percentage of the fees raised from the childcare go towards the running of the school.
The childcare currently teaches Art, Cooking, Thai Language and Trampolining, with more subjects due to be added.
In addition to the international school, there is a playschool and daycare located in the heart of Sairee beach.
Playschool & Daycare
Accepting Burmese, Expat and Thai kids aged from 0-7yrs; Koh Tao Playskool & Daycare has been running since 2008.
Using an early year's curriculum, they teach two classes, Babies & Toddlers (0-3yrs) and Nursery & Reception (4-7yrs), as well as offering tutoring to students who want to maintain their English skills.
In order to take care of the needs of tourists and parents taking diving courses, they offer early morning drop-off, as early as 5:45am, along with a late pick-up and out-of-hours babysitting.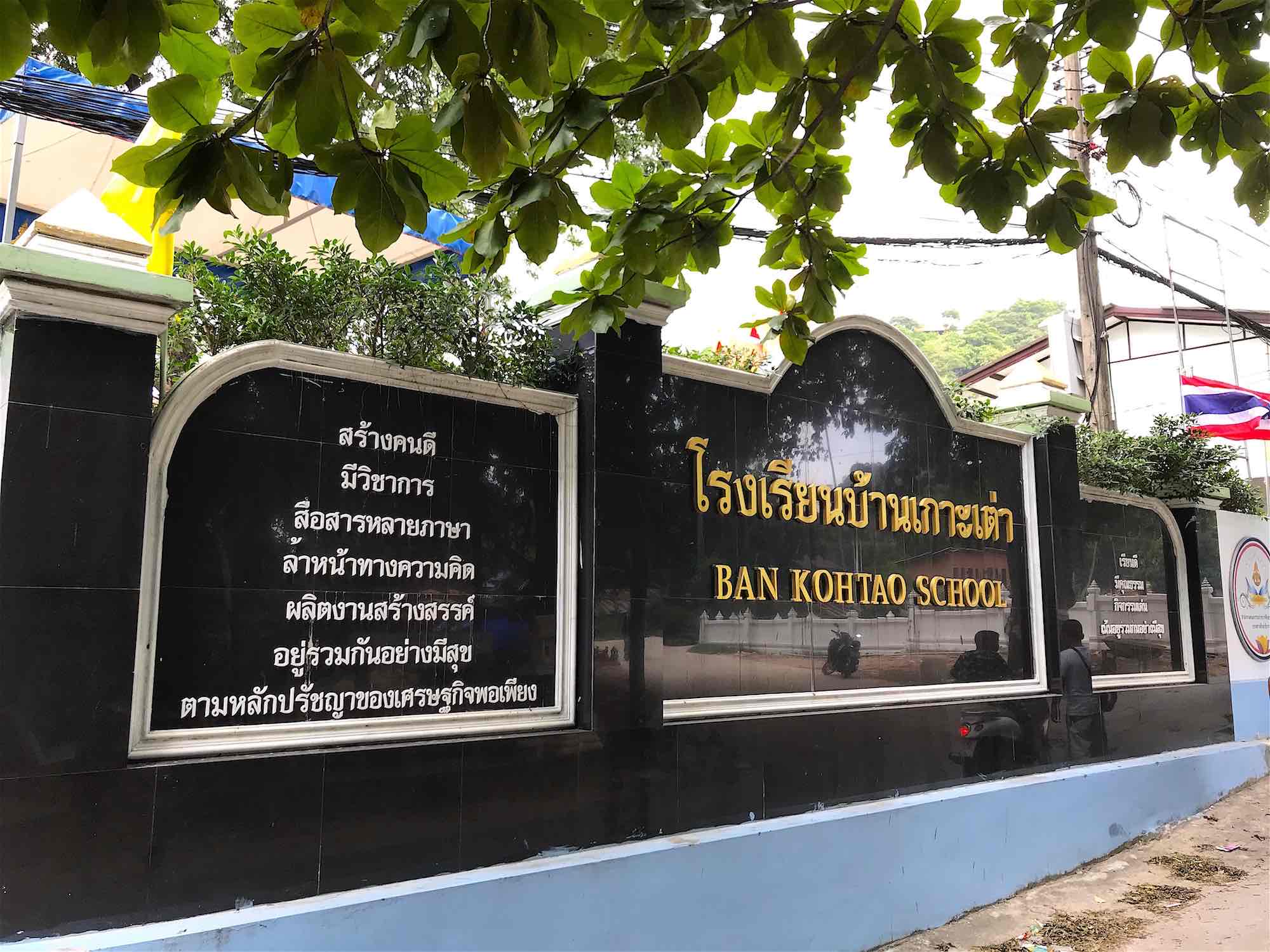 Babysitting & Day Care Koh Tao
Babysitting needs to be booked in advance and is subject to availability, but the staff can come to your hotel or resort so the kids are kept in a familiar environment.
The costs of the daycare range from 150THB per hour to 12,500THB for the entire month and a 10% discount is offered for siblings.
Out-of-hours care is charged by the hour and costs 150-200THB, depending on the time of day, whilst the after-school tutoring is 250THB per child per class.
Frequently Asked Questions
Is there a school on Koh Tao?
Yes, there is a government elementary school on Koh Tao for children up to the age of 12 years. To qualify, children must have at least one parent of Thai nationality. Koh Tao also has a not for profit international primary school and kindergarten.
How much does school for kids cost on Koh Tao?
The government school on Koh Tao offers 12 years of free education to children that qualify. The Koh Tao international primary school costs depend on if you want part time or full education for your children.
Where are the schools located on Koh Tao?
The large government elementary school on Koh Tao is located in Mae Haad behind the Koh Tao temple. The international primary school is located in Sairee village.
Can I donate to the school for kids on Koh Tao?
Donations to the schools on Koh Tao are welcome and help to support the excellent work they do in the provision of education for both local and international children.