How to get to Mae Haad Beach Koh Tao
Located on the west side of Koh Tao, Mae Haad beach is the first beach you will see when you arrive on the island by ferry.
Ferry Piers
The length of the beach is just over 800 metres in total and is separated into two parts by the main passenger and cargo ferry piers.
Although Mae Haad beach is separate to Sairee beach, the two beaches are separated by a rocky outcrop at the north end of the beach that you cannot walk across.
Mae Haad is a great place to stay if you are looking for the convenience of being close to the ferry piers and the amenities that the town offers.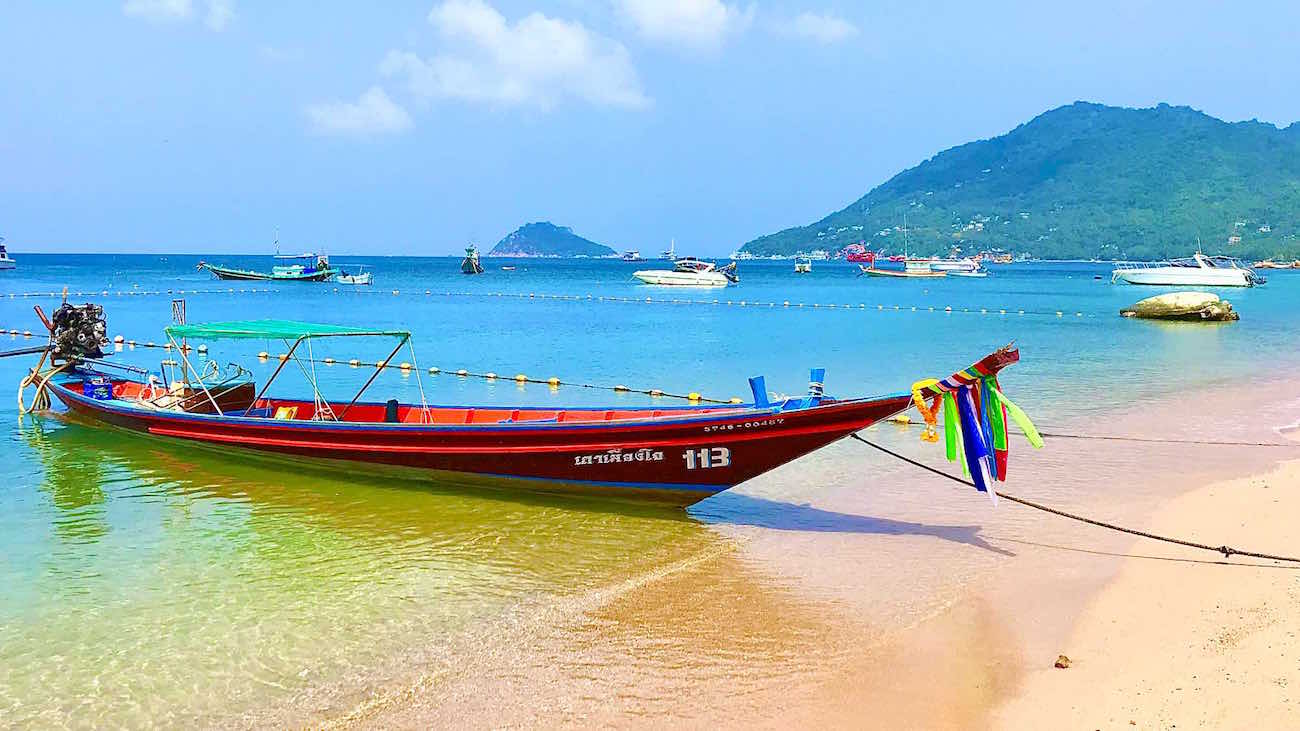 Accommodation Choices at Mae Haad Beach
There are a range of hotels, hostels and guest houses along both sections of the beach and set back off the beach, so you can easily find accommodation to suit your budget.
The beaches on Koh Tao are covered with clean, white sand and this one is relatively quiet despite the fact the ferry piers are situated in between them.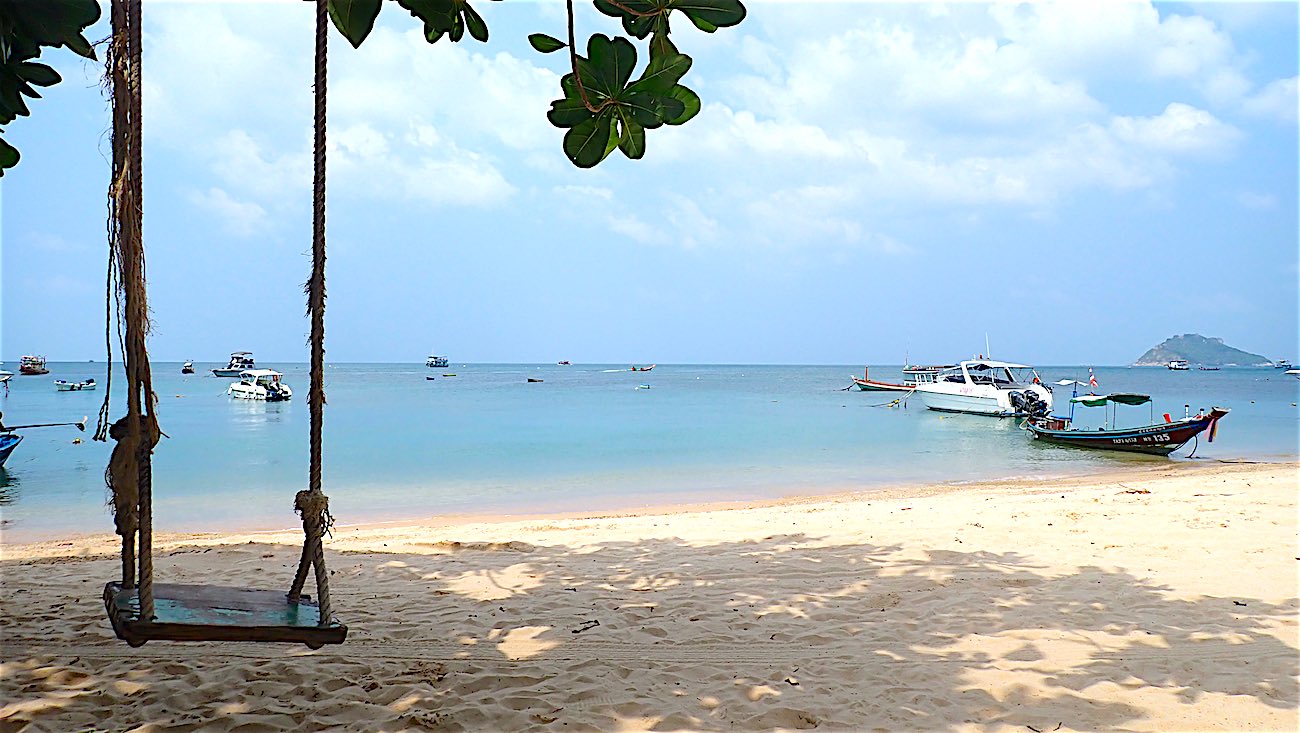 White Sandy Beaches
The south end of the beach usually has fewer people on it and there are sun loungers and large bean bags available that belong to the local café's and the resorts.
This side of Mae Haad beach is approximately 250 metres in length and features picturesque palm trees lining the beach.
At the southern end, there are large, granite boulders surrounded by lush green jungle and a resort with beachside café and restaurant.
Snorkeling Activities at Mae Haad Beach
If you want to try snorkeling, you can find a shallow shipwreck, sunk in 1962, that is easily accessible from the beach, if you stay relatively close to the rocks.
The sheltered bay in the south offers protection from adverse weather and the water offers good visibility for most of the year.
When snorkeling and swimming at this location, you will find an abundance of marine life including Blue Spotted rays, fusiliers, sweetlips and much more.
The north side of the beach is approximately 400 metres in length and is lined with large palm trees that provide shade on a hot, sunny day.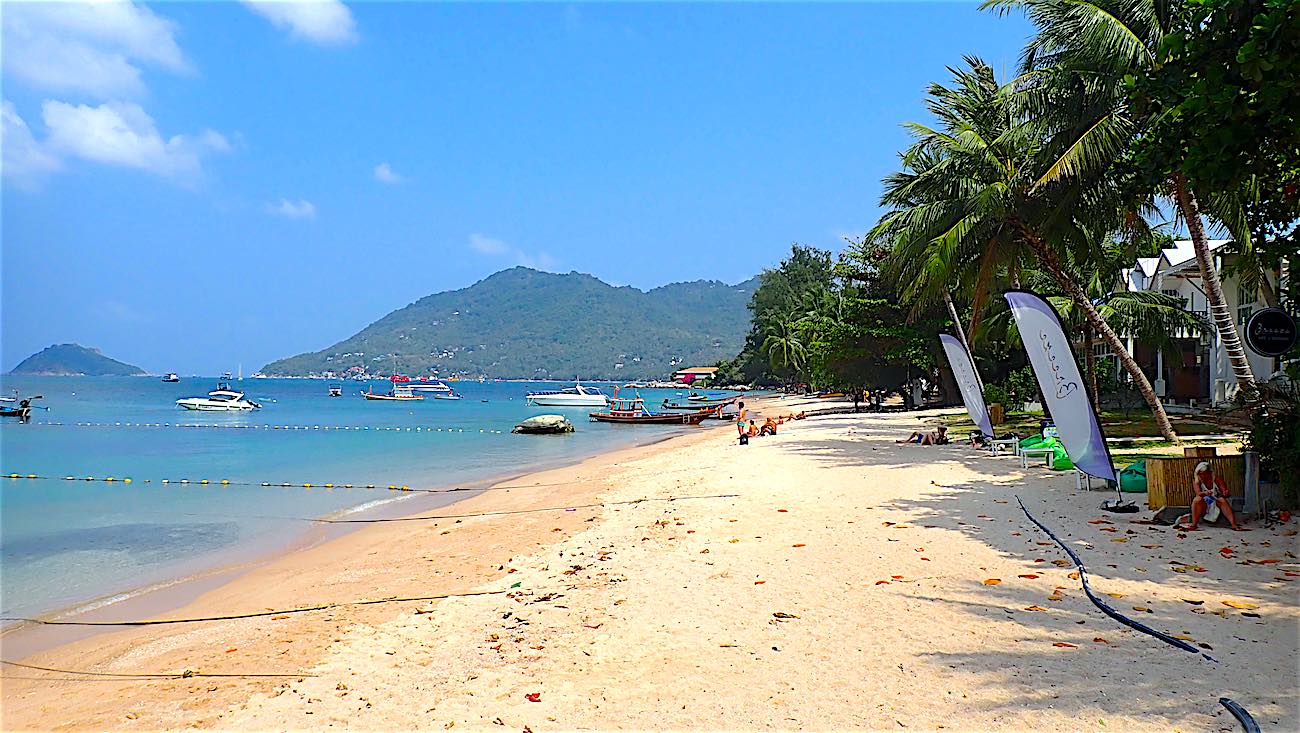 Resorts & Hotels
There are mid range priced hotels and resorts along this stretch of beach offering sun loungers, bean bags and swimming pools for guests to relax and enjoy.
You will also find popular restaurants on the beach offering traditional Thai food and an international menu, so you can enjoy great food whilst witnessing a stunning Koh Tao sunset.