Scuba Diving Adventures on Koh Tao
Koh Tao has long been known as the Scuba Diving capital of South East Asia and when you take a look at what's on offer for scuba divers here, it's not hard to see why.
There are over 60 scuba diving schools around the island offering diving certifications by the worlds top certifying agencies for all levels of training.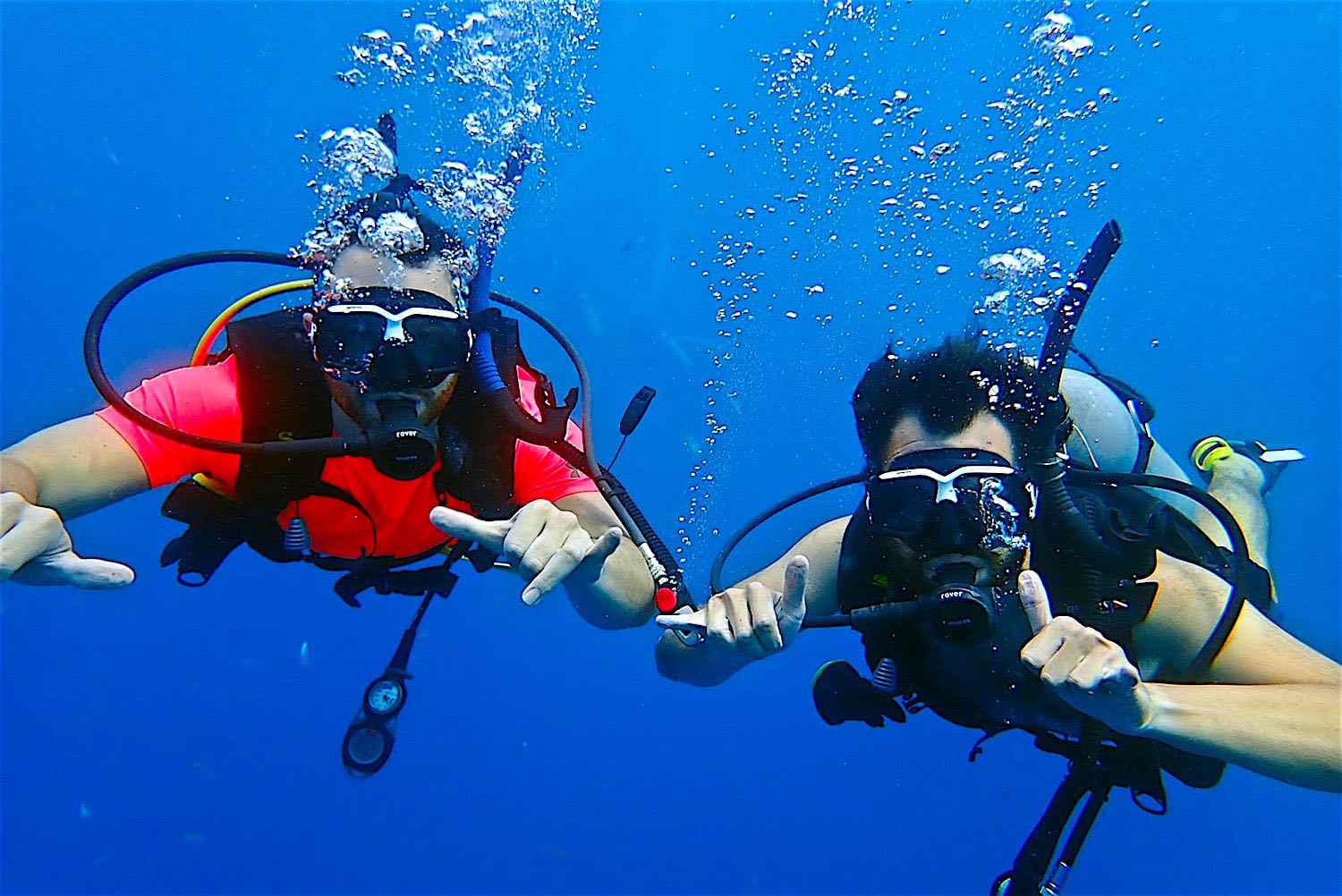 Scuba Diving Courses on Koh Tao
Diving courses on offer range from Discover Scuba Diving one day try dive experiences to the open water course, through to professional qualifications such as Divemaster and Dive Instructor training.
As a result of the large number of diving schools, the high quality of training and the international culture of Koh Tao, there are courses taught in most languages by multi lingual instructors from around the world.
There are diving courses and fun activities for kids from the age of 8 years in addition to the full range of Freediving courses for visitors who want to learn to Freedive.
Study in your Language
You can choose to study in English and find a dive school on Koh Tao that can offer the diving course in your native language.
This will help to enhance your understanding of the academic and knowledge development sections of the training courses on offer.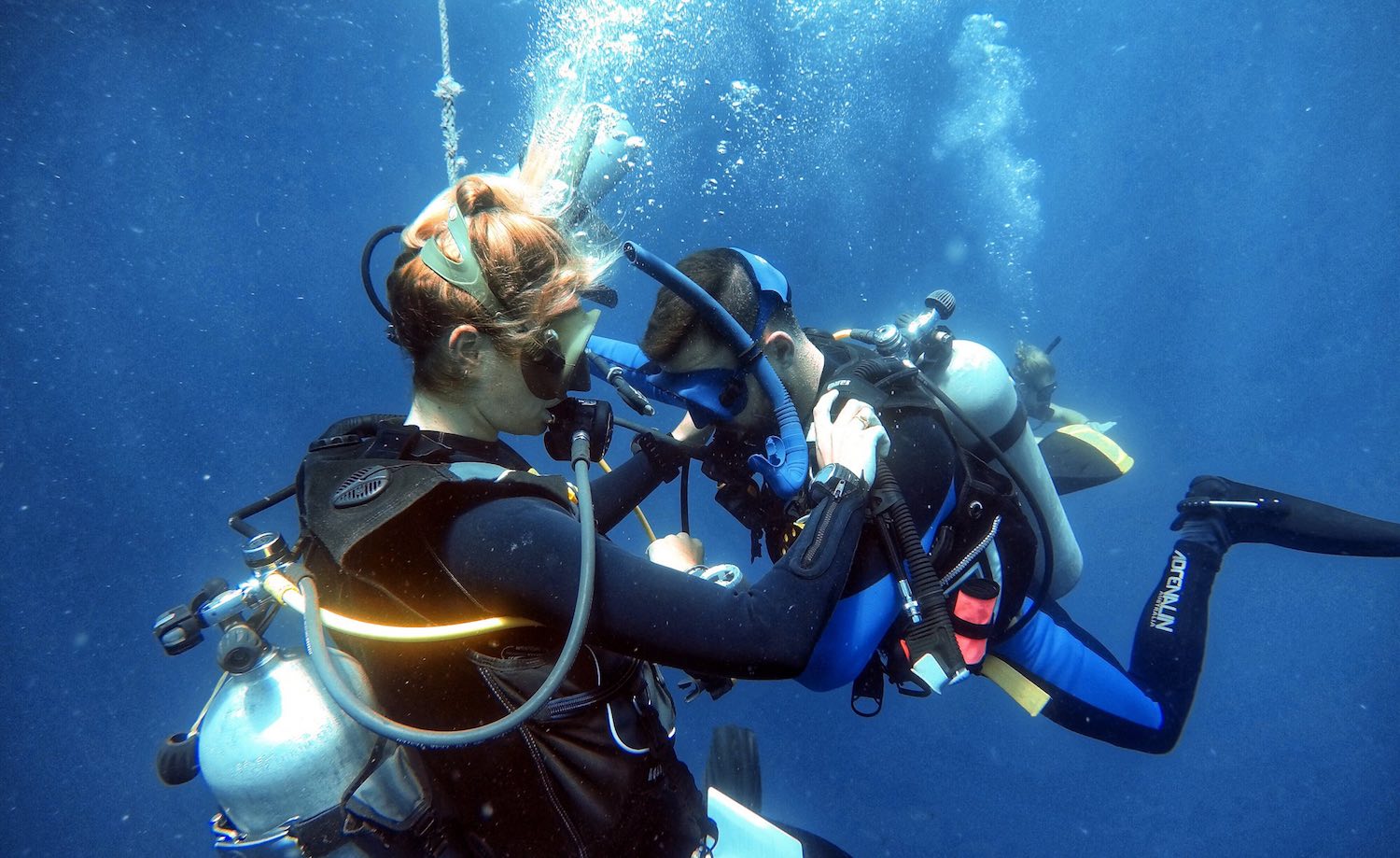 Specialty Diver Training Courses Koh Tao
Koh Tao's diverse marine environment, is suited to teaching most types of specialty courses. Areas of specialty can range from training courses such as Deep diving, Wreck diving, Underwater Photography & Videography, Tech diving and Eco diver training courses.
The sheltered and calm waters around Koh Tao are generally clear and warm, with the exception of the Monsoon season, which arrives around October to November.
During this time the water can become a little choppy in unsheltered areas with an increase in wind and rain water run off into the sea, which can contribute to a decrease in underwater visibility.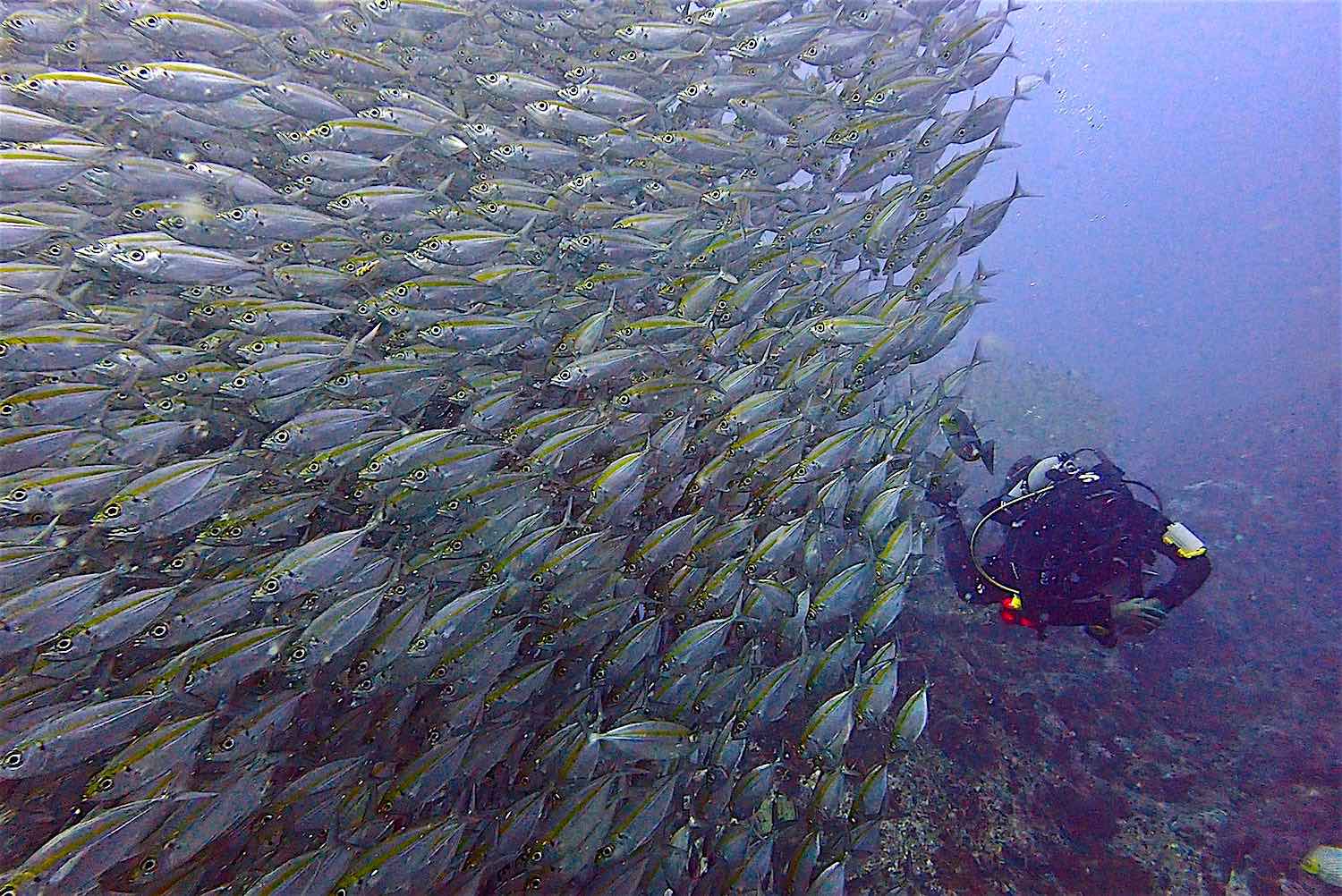 All Year Round Scuba Diving on Koh Tao
One of the unique advantages of Koh Tao as a small island, is the scuba diving can be switched to the side of the island that is protected from the adverse elements.
The east side of the island is sheltered from the effects of the South West Monsoon that affects the west coast of the mainland in places like Phuket, Krabi and Phi Phi islands.
Scuba Diving and Changing Weather Systems
As the weather systems change around October, the North East Monsoon starts to gain some momentum coming across from the Philippines and Cambodia and into the Gulf of Thailand.
Scuba Diving on Koh Tao can then be switched to the South West, West and North West dive sites scattered around the island.
Monsoon on Koh Tao does not mean constant rain day and night for weeks on end. The weather is changeable and the island does enjoy equal amounts of blazing hot sunshine and even in monsoon season, its not cold.
Choose from 26+ Dive Sites
With over 26 dive sites to choose from that surround Koh Tao, there is always a choice for visiting fun divers or students taking their diving courses.
Of course dive school operations make daily dive site decisions based on weather, schedules and logistical considerations, in addition to the current level of training of their students, so please ask before signing up.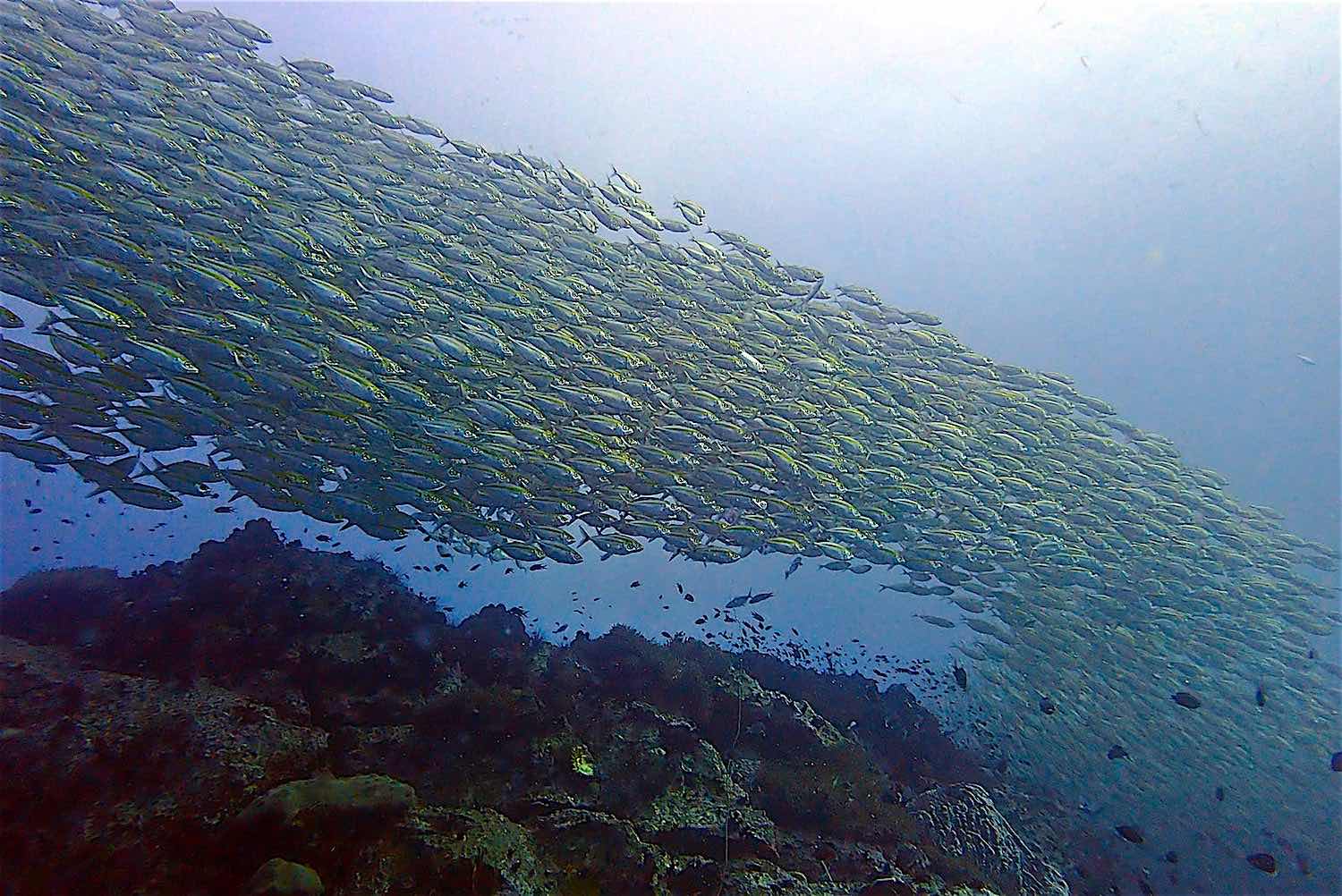 About Koh Tao Dive Sites
The types of dive sites available around Koh Tao are diverse and can be very different in topography.
There are large rock pinnacles, swim throughs, sandy bays plus artificial reef dive sites used for marine conservation projects, which can ease the burden on the local natural dive sites.
Over 8kms of Coral Reef
Koh Tao has over 8 kilometres of natural coral reef surrounding the island. There are shallow bays and several shipwrecks, which provide a lot of choice for different levels of diver training.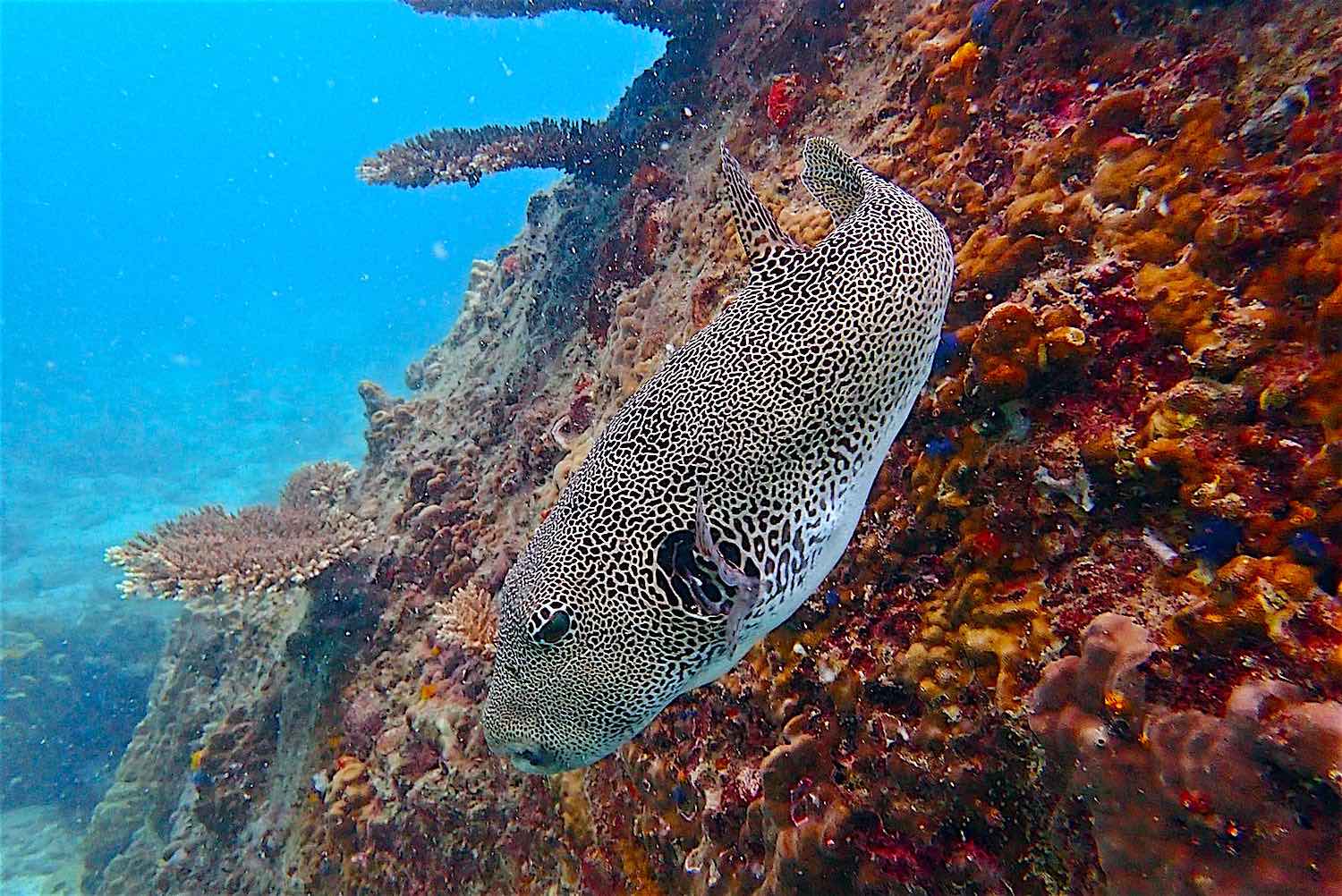 Scuba Diving Koh Tao & Marine Life
When diving around Koh Tao, you can expect to see huge marine diversity. Species can range from a multitude of colourful reef fish, such as angelfish, parrotfish, clownfish and boxfish, to the largest fish in the sea – a Whaleshark.
Koh Tao has some spectacular coral reefs and a large number of huge, coral encrusted underwater rock pinnacles, which provide a spectacular backdrop for your underwater adventures.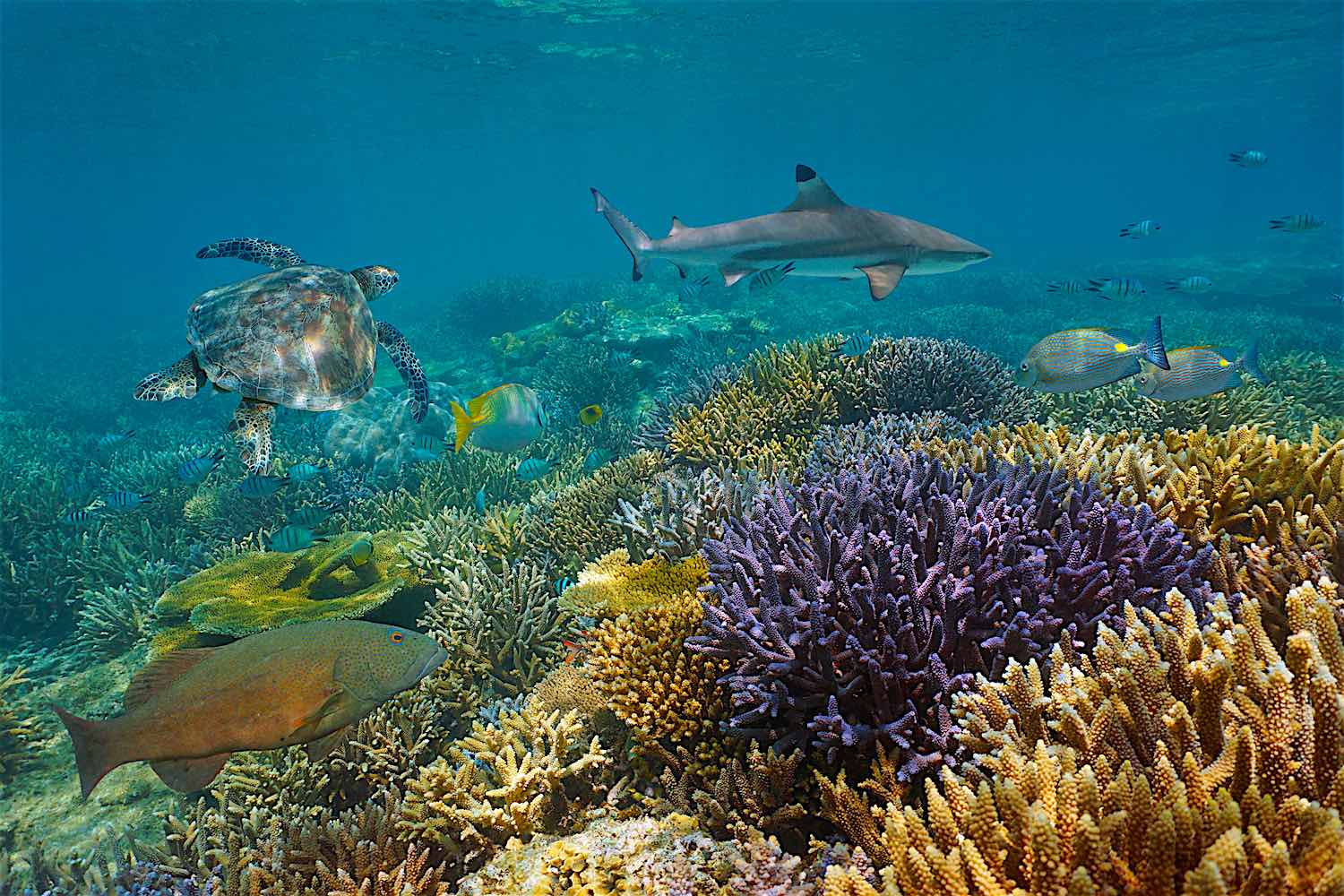 Koh Tao & Sea Turtles
Turtle Island (Koh Tao), is a popular location for frequent sightings of Sea Turtles. Green turtles can usually be seen on a daily basis at Shark Bay whilst Hawksbill turtles are regularly seen on night dives.
Shark Bay is also frequented by Black Tip Reef Sharks, with the shallower waters used as a nursery environment for their young.
Large Pelagics
Other larger pelagic species have been spotted at the outlying dive sites in deeper water such as Bryde's Whales, Dolphins and of course Whalesharks.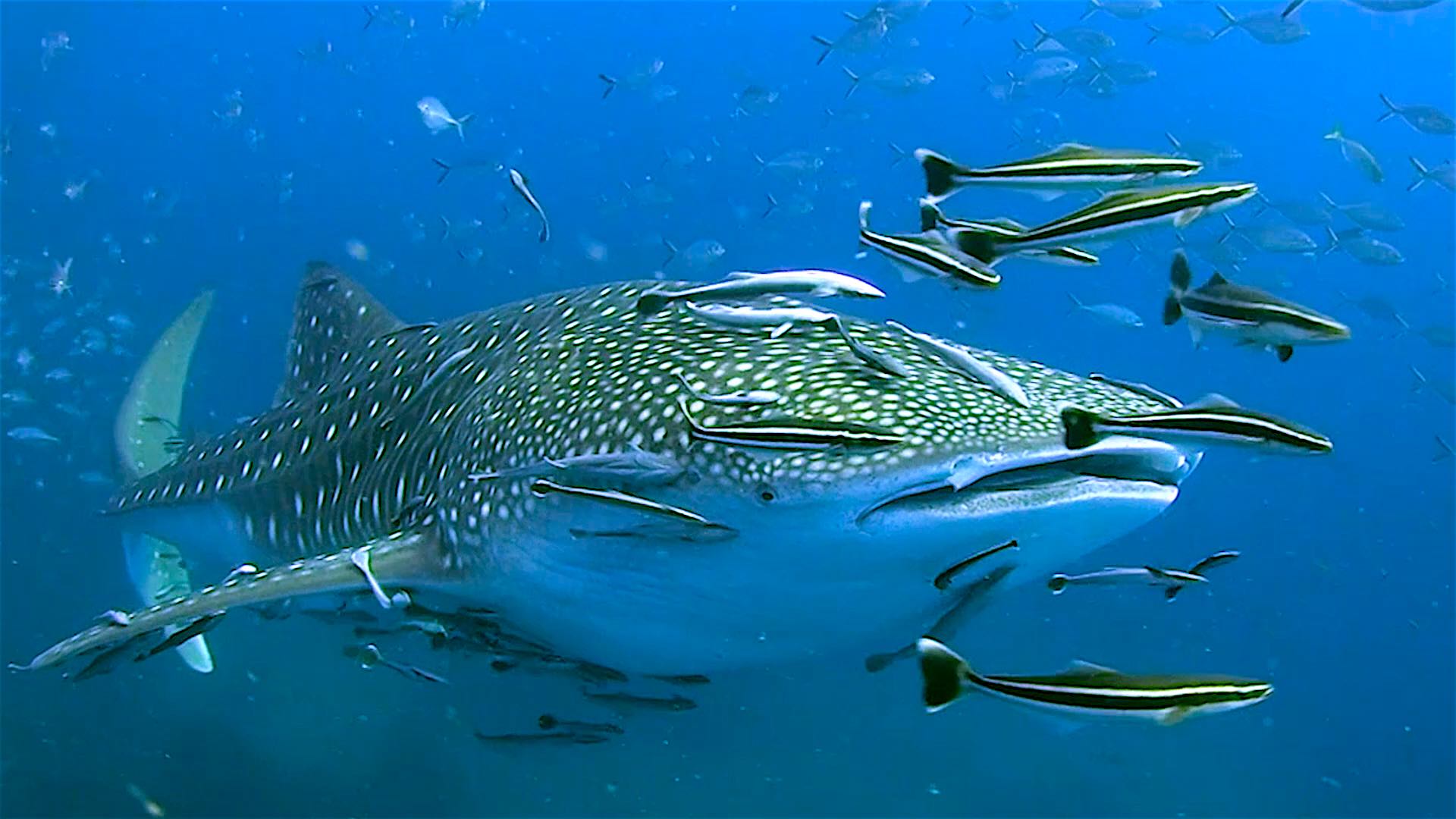 Koh Tao & Whalesharks
Koh Tao is a great location to see the largest fish in the sea – the mighty Whaleshark.
Whalesharks can grow up to 12 metres in length and weigh over 20 tons! Despite their size, they pose no threat to humans and are known to be gentle and curious creatures.
If you are one of the lucky fun divers or a student learning to dive, you could well experience one swimming alongside you. Please remember not to touch these gracious, gentle giants and keep your distance.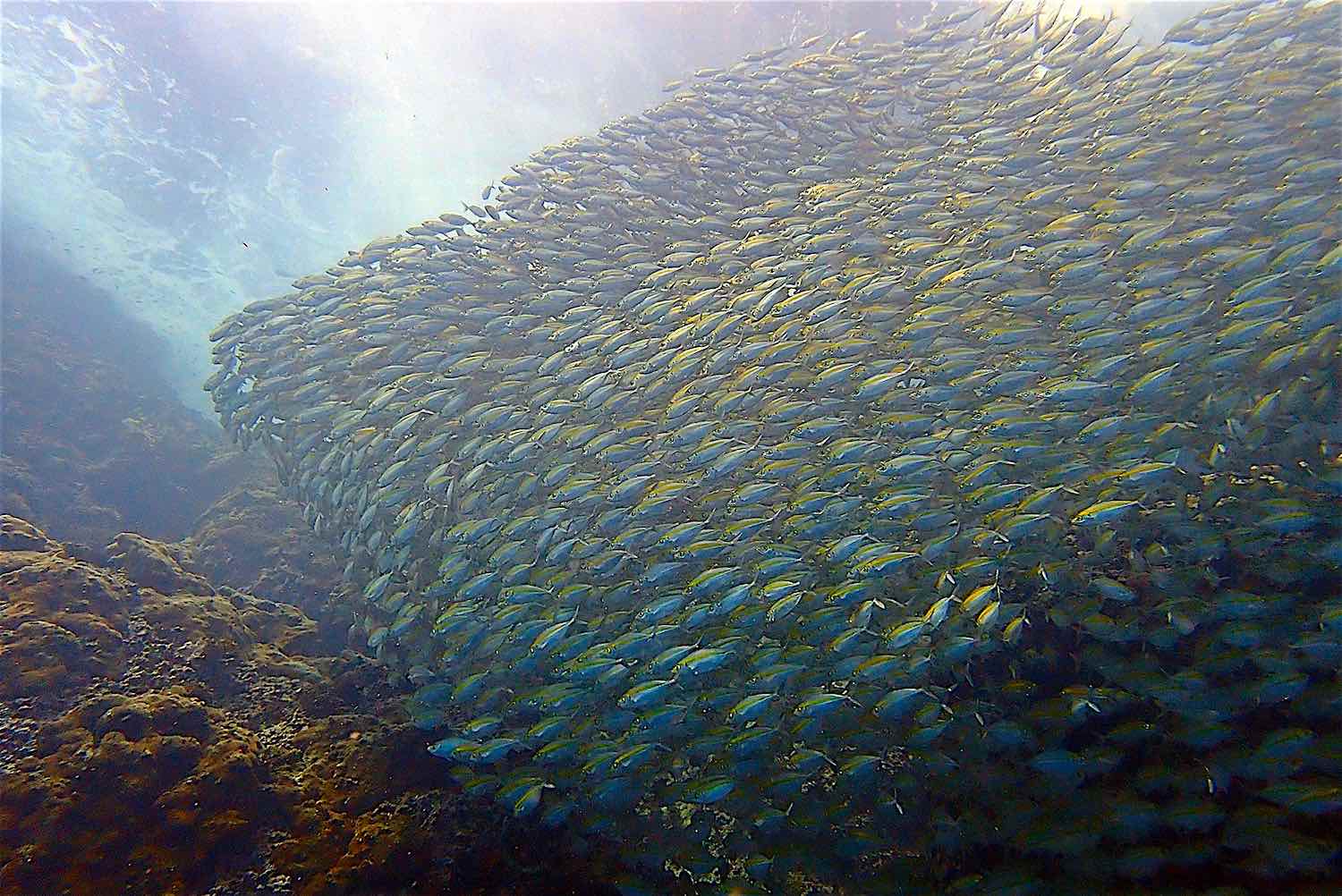 Fun & Adventure
Koh Tao is a unique and very popular scuba diving destination. It is the number one location in the world to gain your entry level and pro level diving certifications.
With a large choice of dive schools, dive sites and the full range of diving courses on offer, it is not surprising that so many people choose Koh Tao to learn to dive.
As an added bonus to everything else that Koh Tao offers, the costs for diving are some of the cheapest course prices you will find anywhere in the world.
Frequently Asked Questions
Do I need a medical certificate for scuba diving on Koh Tao?
You will be asked to complete a WRSTC medical statement prior to starting in water activities such as a scuba diving course or to go fun diving.
Can I book scuba diving online before I arrive on Koh Tao?
Scuba diving courses on Koh Tao can be booked in advance online with a 10% deposit of the total course cost. We can advise on your best options and make all the arrangements for your scuba diving course and accommodation before you arrive.
How long does a scuba diving course take on Koh Tao?
An entry level beginners Open Water course can be completed in as little as 2.5 days. If you are short on time we can arrange for you to complete the e-learning prior to arrival and book you a private course tailored to your planned travel schedule.
Am I guaranteed to see a Whaleshark when scuba diving on Koh Tao?
Whalesharks in the sea around Koh Tao have been seen more frequently over the past 10 years. Thousands of visitors to Koh Tao have experienced that life changing moment of swimming or diving with one the most magnificent fish in the ocean.
Although your chances of seeing a Whaleshark are much better than previously, we do not know of one reputable dive centre that would guarantee that you see one.
Is scuba diving equipment included for fun diving on Koh Tao?
All fun diving packages include a set of rental equipment such as a Mask & Snorkel, BCD, Regulator, fins, wetsuit and a dive computer. All diving courses also include a full set of scuba diving equipment.
What will I see when scuba diving on Koh Tao?
Koh Tao boasts an abundance of marine life with over 20 diverse and amazing dive sites to visit as a part of the daily diving schedules.
The deeper outlying dive sites offer divers the opportunity to see Giant Barracuda, shoals and schooling of Chevron Barracuda, Trevally as well as King Mackerel, Giant Grouper and if you are lucky you could see a Bull Shark.
Closer to the island, the dive sites are more shallow and team with lots of colourful reef fish including parrot fish, varied grouper, banner fish, angel fish and much more.
Several dive sites have resident turtles and we are lucky enough to see whalesharks all year round on Koh Tao.