The Lifestyle on Koh Tao
Koh Tao is a small, peaceful island with a uniquely laid-back vibe that attracts people from all around the world looking to take advantage of its pleasant climate, lush tropical jungle, stunning sunsets and clear, warm water.
With lots of sunshine each day, it is a perfect location to relax, enjoy the peace and quiet and feel the stress of a hectic, fast-paced lifestyle disappear.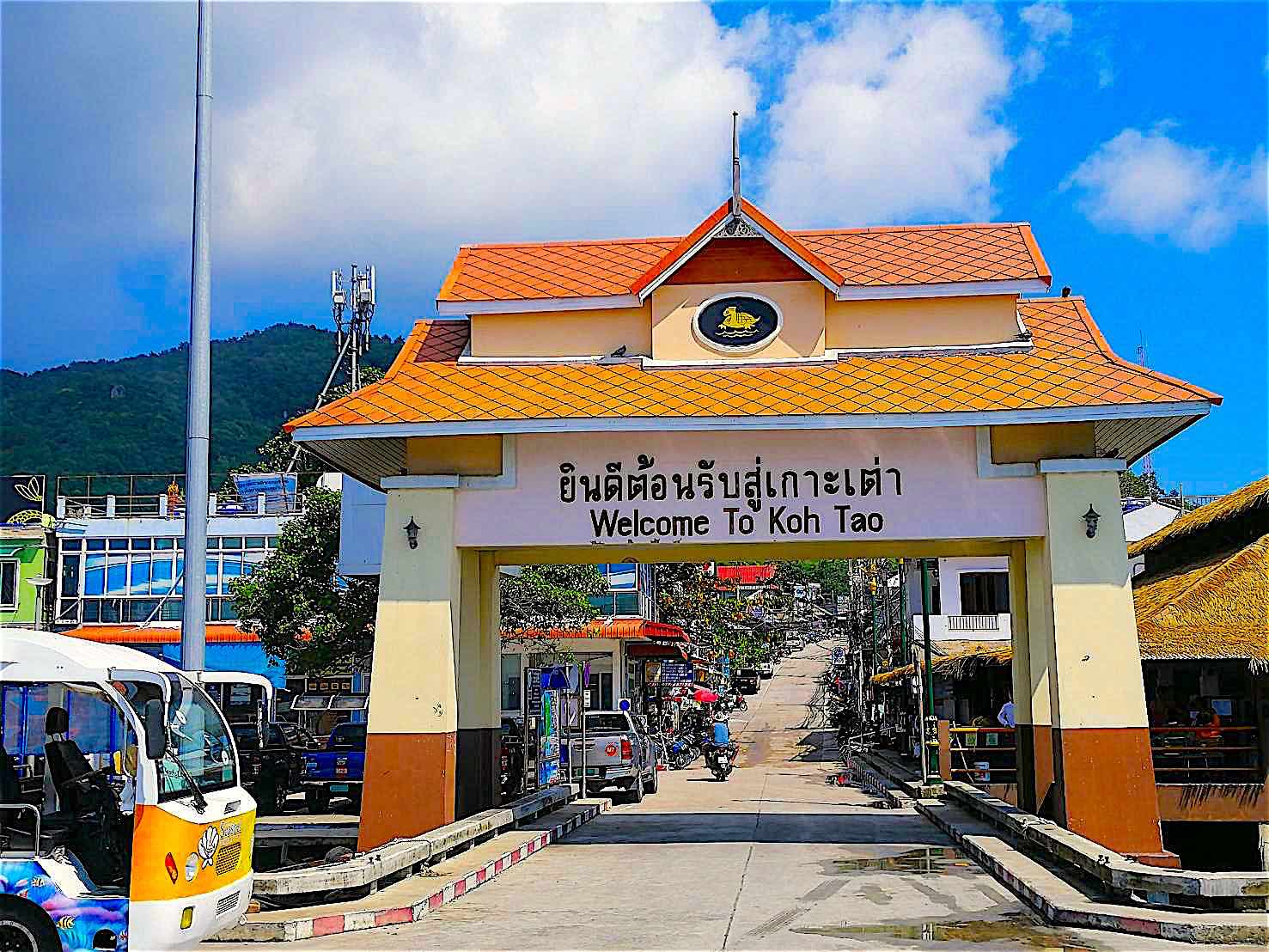 How Popular is Koh Tao Island?
Originally well known to those on the backpacker trail, Koh Tao has managed to develop into a holiday destination that is suitable for everyone.
The island retains its original, magnetic charm that saw many of the backpackers come to visit and end up making it their home.
Due to the number of Westerners who have settled here, Koh Tao has become a multi-cultural island with a warm and welcoming population that will make you feel at home, whether you are travelling alone or with friends and family.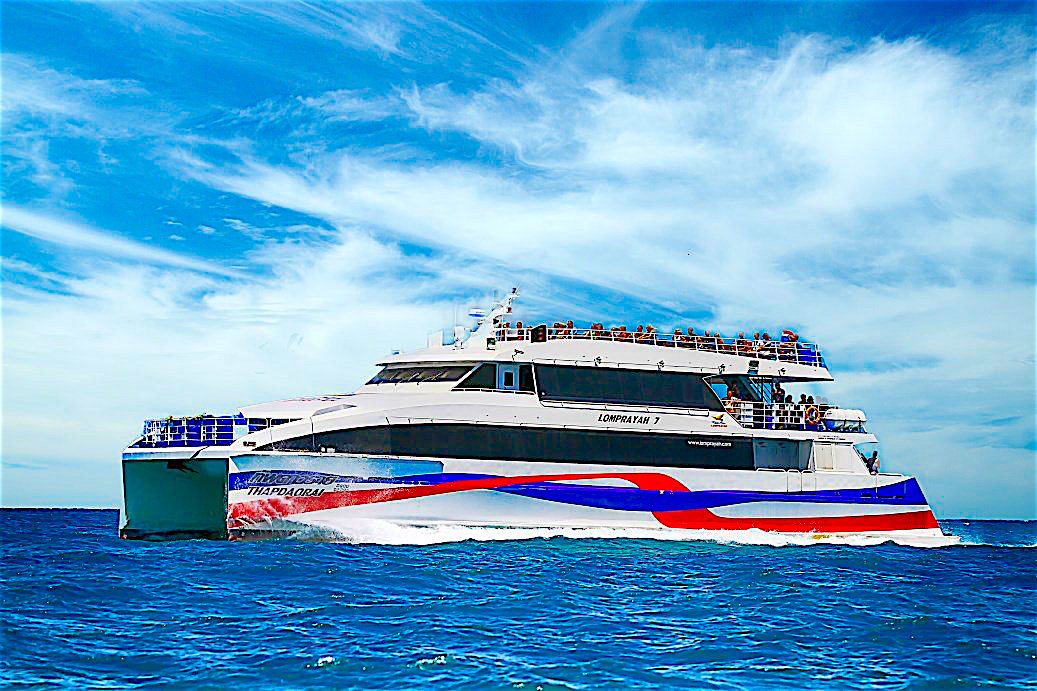 How to get to Koh Tao
Travelling to the Koh Tao is surprisingly easy, despite the fact it is only accessible by boat and there are multiple, popular routes you can take to get to one of the ferries that stop here.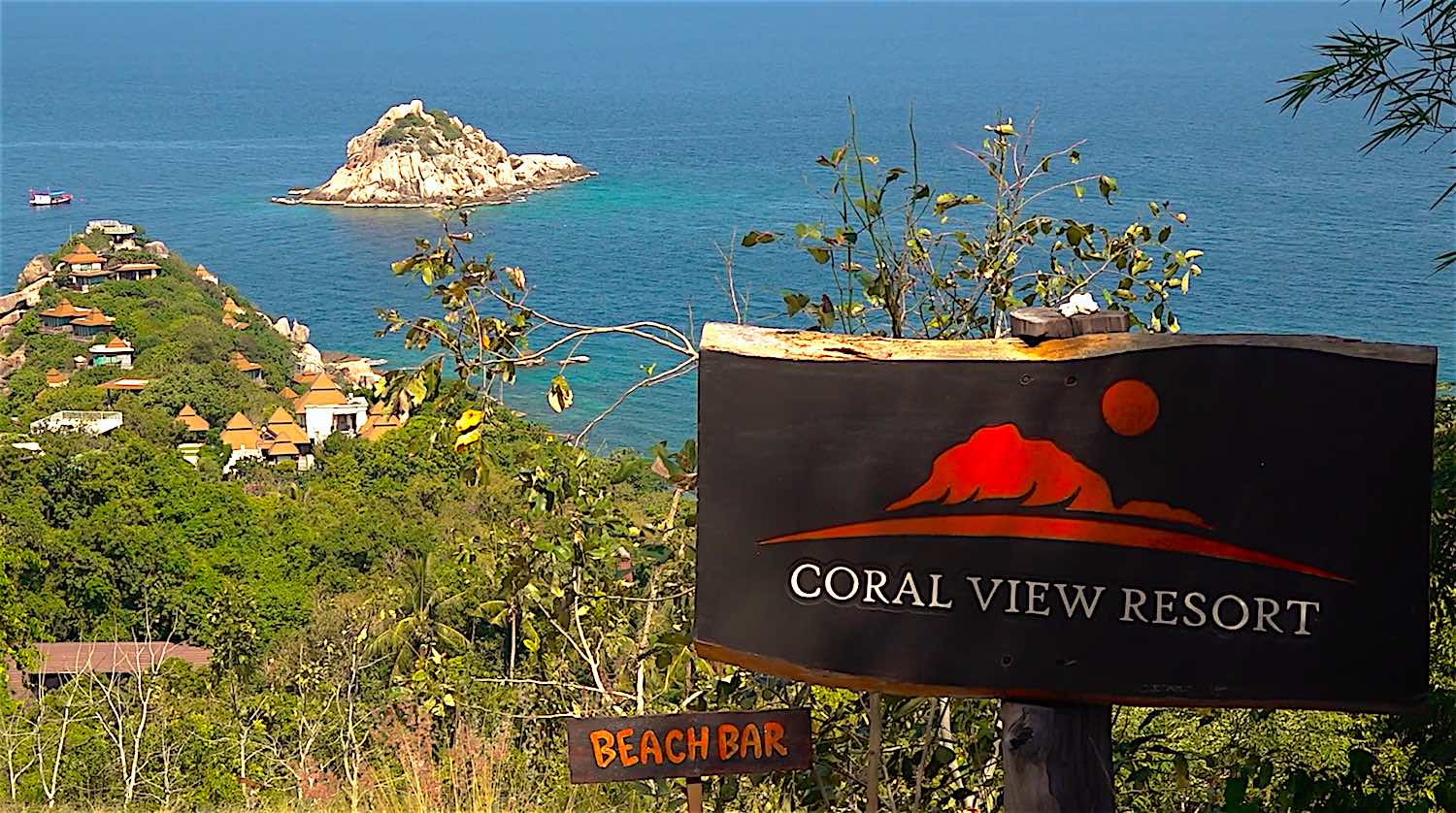 How to Find Accommodation on Koh Tao
If you are looking for a luxury holiday or travelling on more of a budget, there is a way for you to come and enjoy this tropical paradise.
Across the island you will find modern facilities, including good wifi connections for those who want to stay connected to life outside of Koh Tao.
There is a huge variety of accommodation from low-cost hostels, with shared dormitories, guesthouses, traditional and modern bungalows, to high-end resorts and luxurious villas.
Modern amenities are in abundance throughout the island, so the type of lifestyle you wish to lead whilst visiting or living here, are really down to personal choice.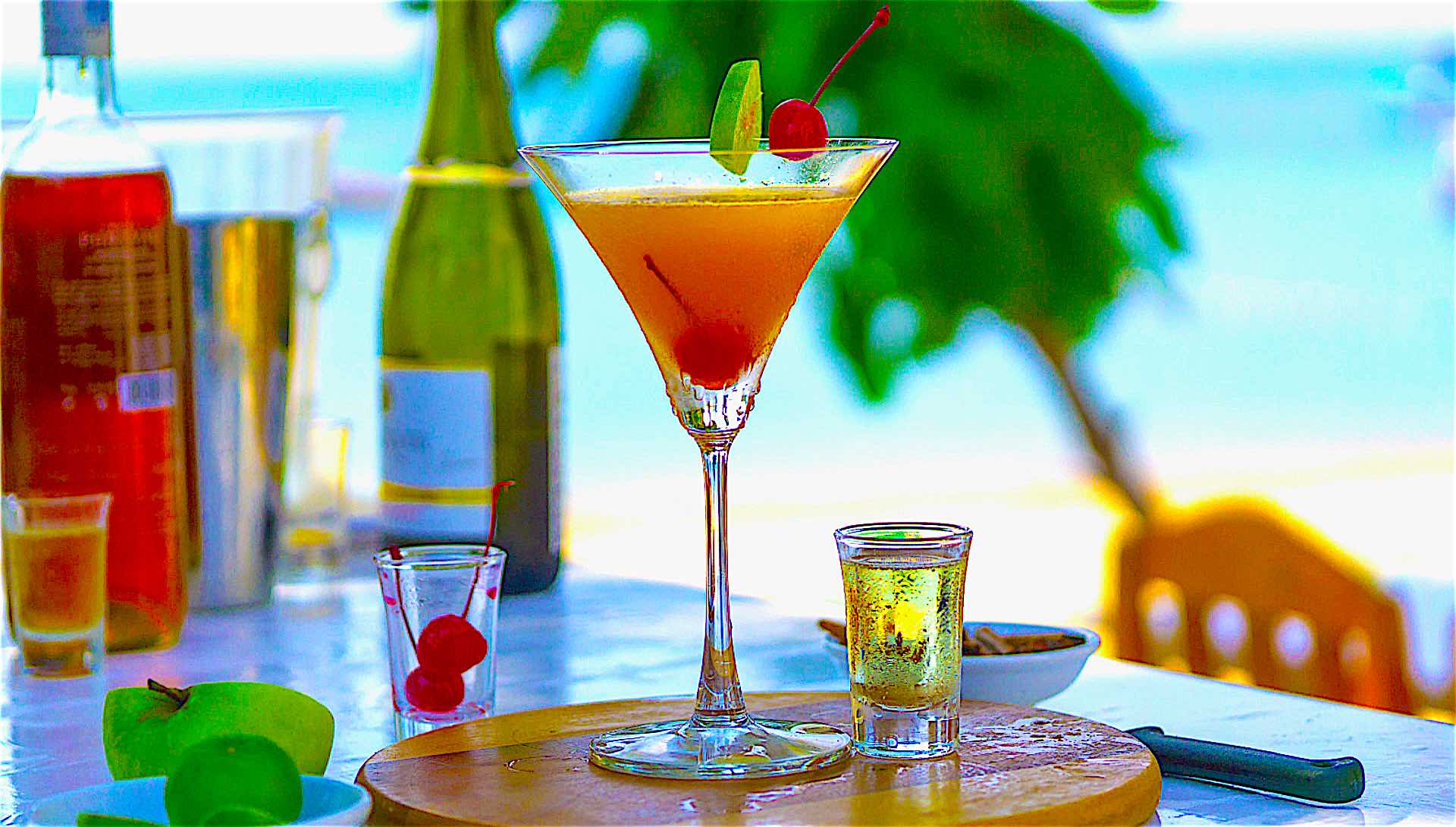 Best Restaurants on Koh Tao
Along with the wide choice of accommodation, Koh Tao also has an extensive range of restaurants, providing both local and Western fare.
The number of different types of restaurants has increased over the years, as the number of visitors has increased, along with the array of cuisines on offer so there is something to suit everyone's tastes.
Thai cooking is amongst some of the healthiest there is, so if you are looking to maintain a balanced, nutritious diet, while you are here the local restaurants provide a great option.
In addition to local restaurants, there are a number of locations which provide Thai cooking classes.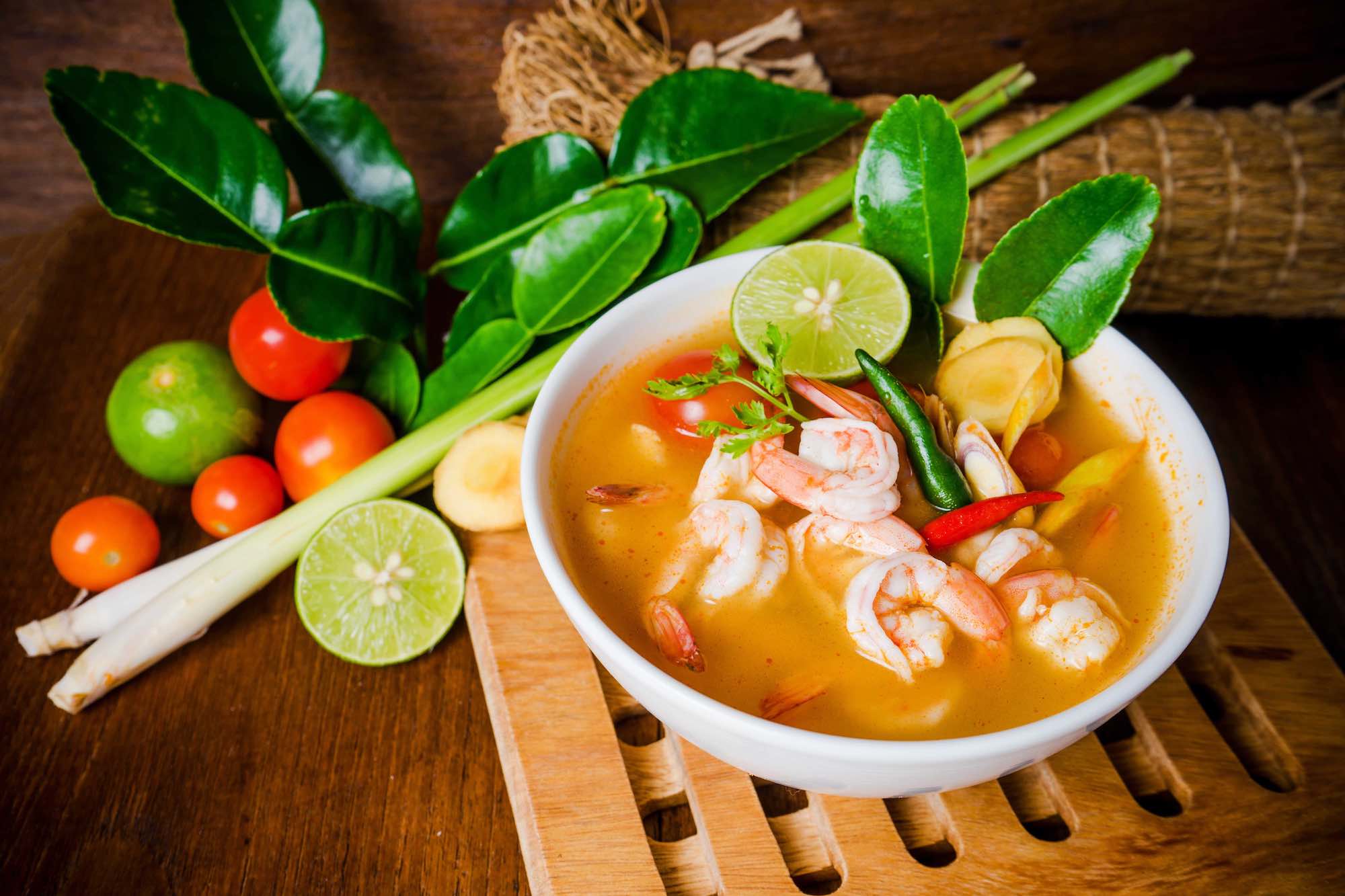 Learn to Cook
You can learn how to cook your favourite dishes, enabling you to permanently incorporate this cuisine into your diet, even after you have left Thailand.
As well as a large number of restaurants, there are lots of coffee shops, café's and bars for you to relax in and enjoy a drink.
With sports bars, craft beer bars, beach bars and much more, you are spoilt for choice and will definitely be able to find one that suits your mood.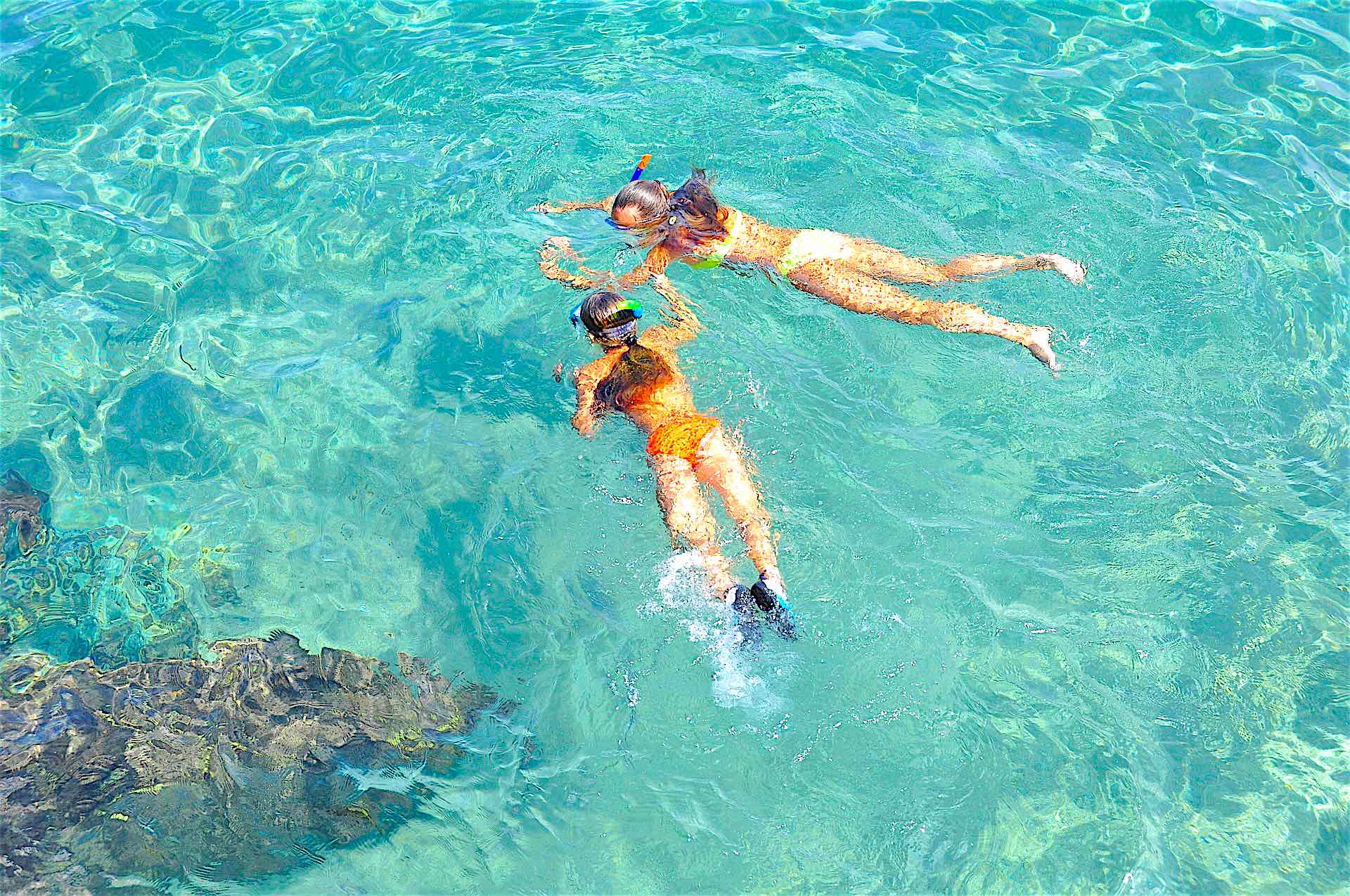 Sports and Activities on Koh Tao
Despite the easygoing, tranquil vibe on Koh Tao, the island still provides a wide selection of activities for those looking to do a little more than just relax during their visit.
Koh Tao is world famous for learning to scuba dive and more people are certified on this tiny tropical island paradise, than anywhere else in the world.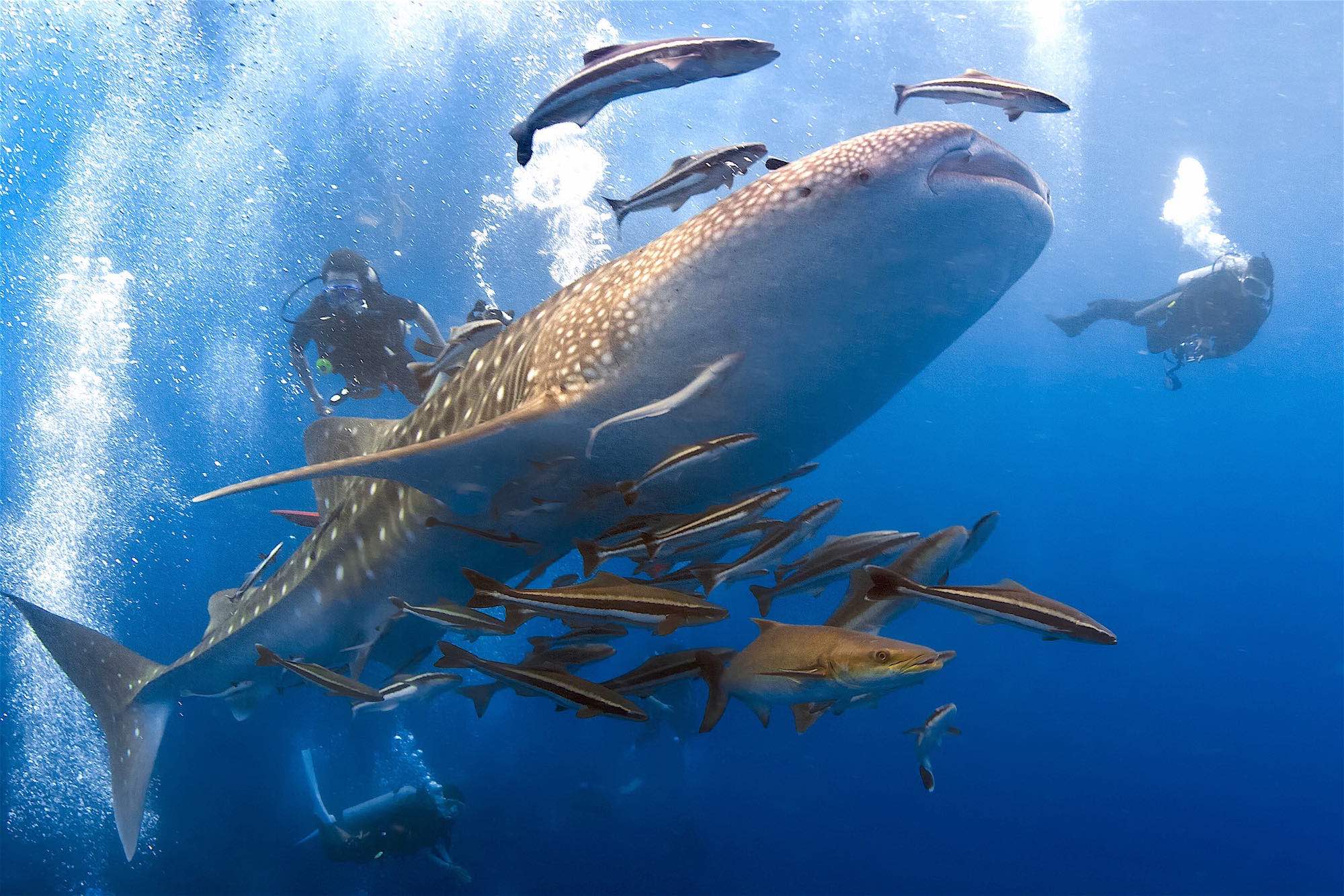 Choose Scuba Diving on Koh Tao
There are over 70 different dive centres offering the full spectrum of scuba diving courses, from entry level discover scuba diving experiences, to open water courses and a full range of professional diving courses, at some of the lowest prices in the world.
With upwards of 26 different dive sites and calm, clear, blue waters, scuba diving is a great way to both exercise and relax.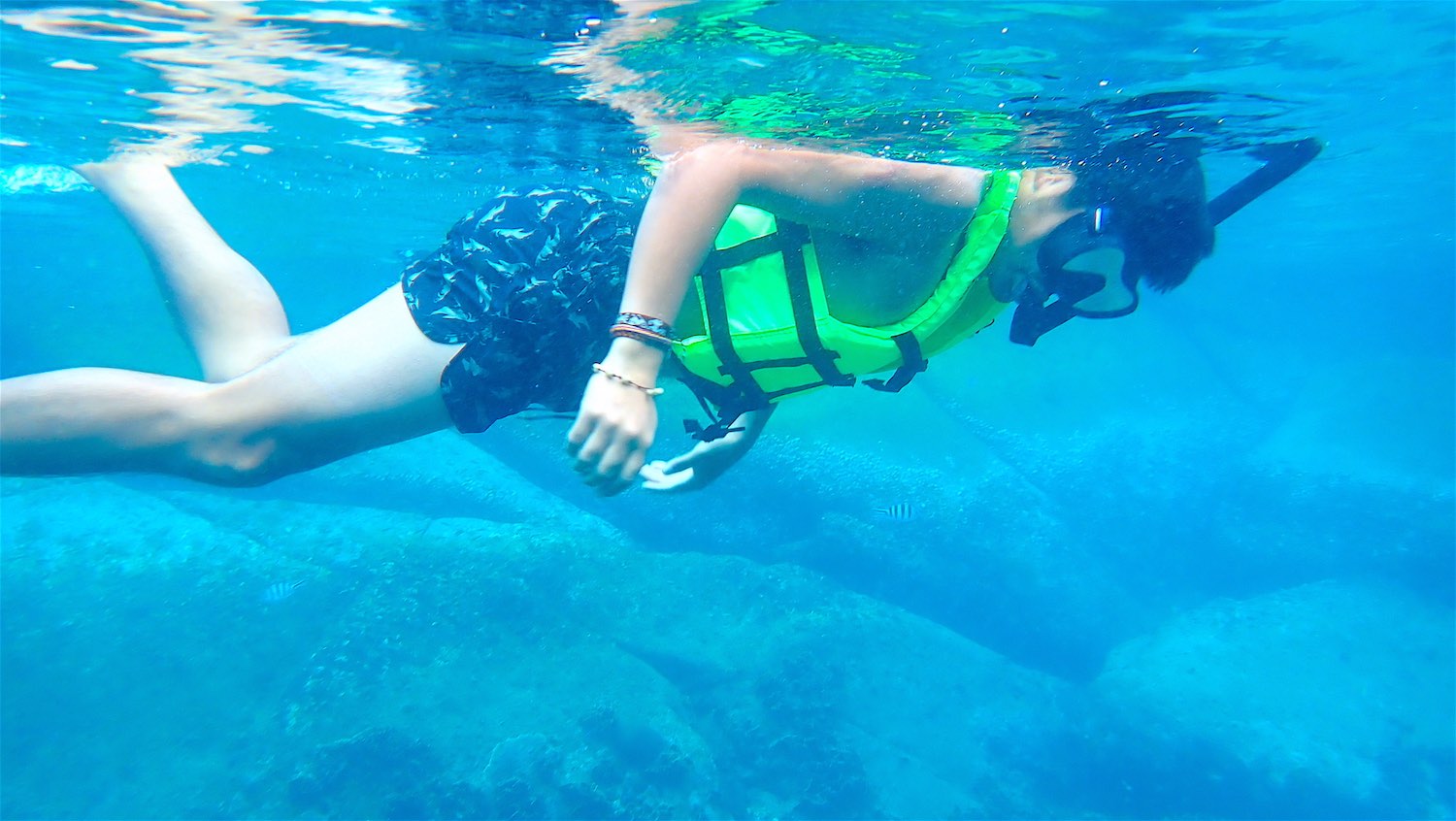 One Day Snorkeling Trips on Koh Tao
If, however, you prefer to stay closer to the surface, there are multiple companies offering snorkeling tours.
Snorkeling at the most popular bays on the island provides a great alternative to scuba diving for those who still want to see the beautiful underwater landscape and diverse marine life.
The island has many shops that rent or sell snorkeling equipment if you prefer to explore the bays yourself.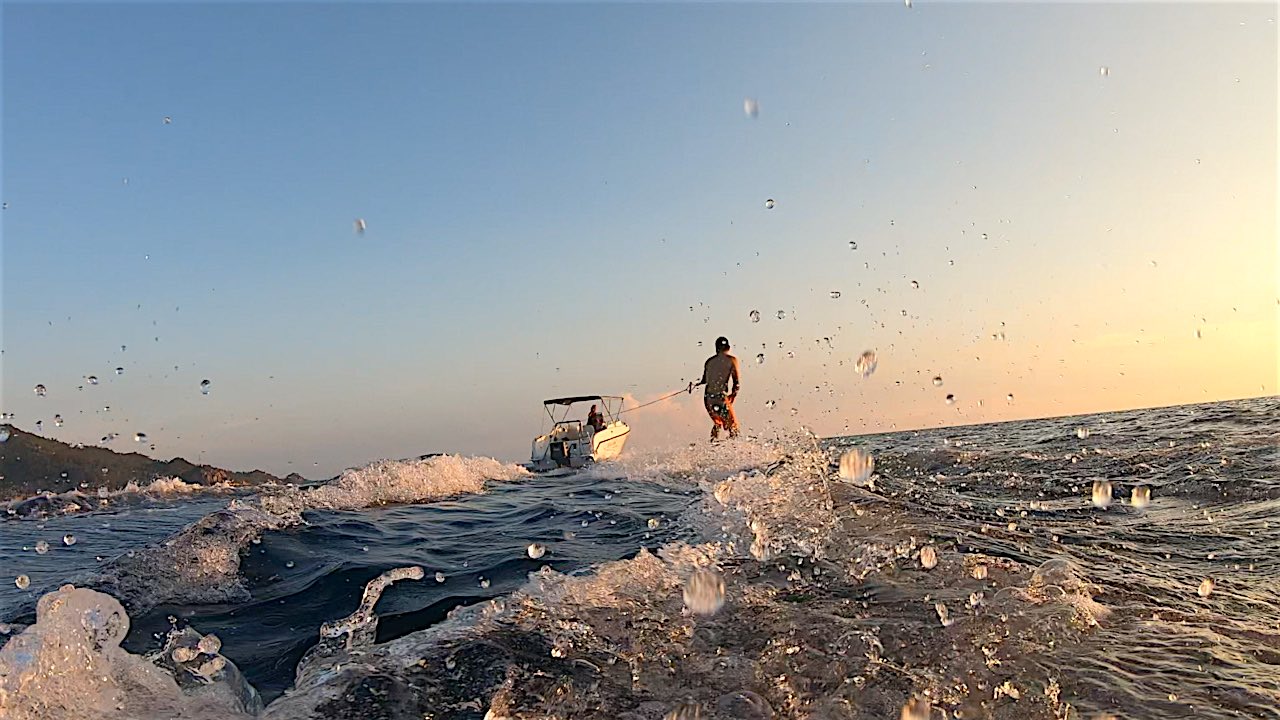 Watersports Adventures on Koh Tao
For those who like to move at their own pace and stay above the surface, there is the option to go Kayaking or stand-up Paddleboarding.
For those who are looking for a water-based activity with a bit more speed, you can try Wakeboarding, Tubing, Kitesurfing or even try out a Subwing and glide like a dolphin through the water.
Despite being best known for its scuba diving, Koh Tao also has plenty of land-based activities for you to try.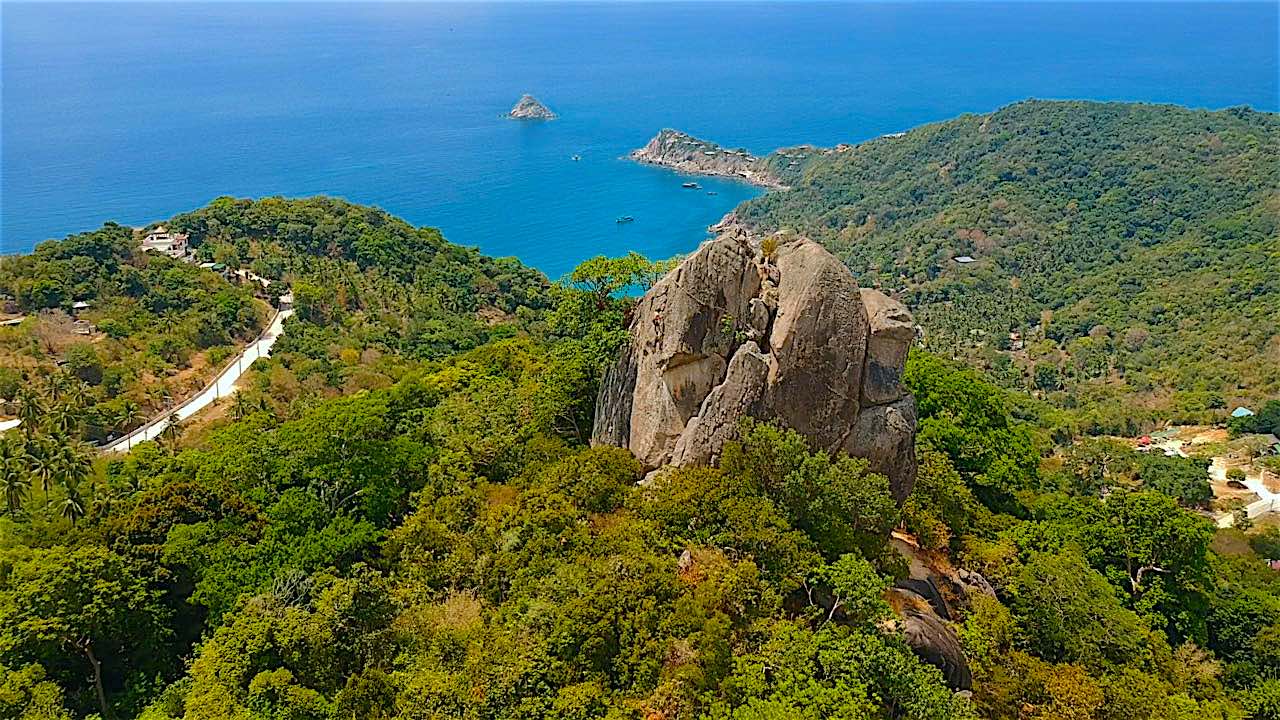 Hiking and Biking on Koh Tao
The hilly backdrop and lush, tropical jungle of Koh Tao provides a great landscape for both hiking and mountain biking.
Bikes can be hired locally and there are multiple trails you can explore.
There are also a number of great hiking trails that allow you to experience some of the phenomenal view points that Koh Tao has to offer.
The granite rock landscape also makes Koh Tao a great location to try rock-climbing and bouldering.
Spa's & Massage
To maximise the relaxation factor, there are numerous spas and massage parlours all across the island offering a wide choice of treatments.
These include Thai massages, manicures, pedicures, facials as well as a number of Yoga schools that can help you to relax both your mind and body during your stay.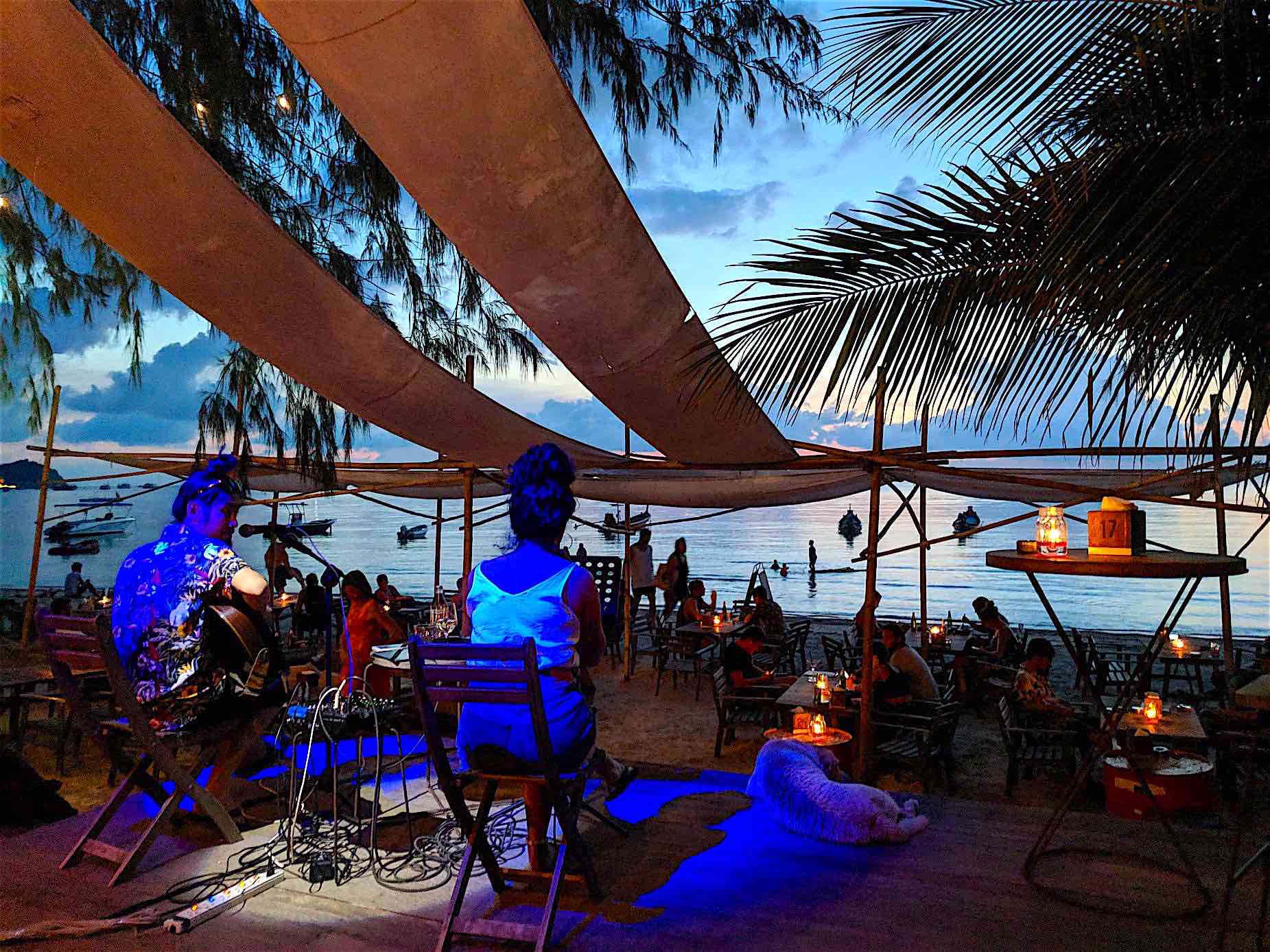 Explore Koh Tao Tropical Paradise
When you travel to Koh Tao, you will find a stunning tropical island, surrounded by clear, warm water, beautiful beaches, bays and jungle topped hills.
Your time on Koh Tao can be spent either in relaxed mode on a secluded beach and used as a tropical hideaway or you can indulge yourself in a wide range of activities, the choice simply is yours.
Frequently Asked Questions
Can I find accommodation on Koh Tao?
Koh Tao offers a wide choice of accommodation options for all tastes and budgets. Backpacker hostels are perfect for the solo traveler on a budget wanting to meet likeminded people. Family friendly beach front hotels are available or romantic private luxury villas with butler service. Contact us direct so we can help you find the perfect accommodation for your Koh Tao holiday.
What is there to do on Koh Tao Island?
There are many activities to keep even the most active traveler busy during their time on Koh Tao. For those that like to be active on land there is rock climbing, bouldering, hiking or trekking, Muay Thai, mixed martial arts and fantastic view points to visit and incredible bays to visit. For watersports enthusiasts you can try snorkeling, scuba diving, water skiing, tubing, kayaking, paddleboarding and wakeboarding or subwing.
Can I book a snorkel trip on Koh Tao?
You can book a half day or full day snorkel trip on Koh Tao. There are several reputable snorkeling trips on Koh Tao that provide enjoyable and exciting tours around the island, stopping at 5 of the best locations including Koh Nangyuan island.
How much does a scuba diving course cost on Koh Tao?
The Open Water entry level course costs 11,000baht and consists of knowledge development in the classroom, confined water training in a swimming pool and four open water training dives on 4 of Koh Tao's amazing dive sites.
Can I do Kayaking on Koh Tao?
You can rent a Kayak on most beaches around the island. Expect to spend between 250-450baht for 2 hours depending on the type of Kayak you plan to rent.
What is the best way to get to Koh Tao?
The only way to get to Koh Tao is by ferry boat. Services run from the neighbouring islands of Koh Samui & Koh Phangan and also from the mainland coastal towns such as Chumphon and Surat Thani. Koh Samui & Surat Thani have regular flights from Bangkok throughout the day and Chumphon currently has 2 inbound flights landing from Bangkok daily. Regular trains and buses arrive in Chumphon with transfers available to connect with the ferry to Koh Tao.
Can I learn to swim on Koh Tao?
Koh Tao Swim is a professional swimming school that teaches all levels of swimming from young children to adults. There are training sessions available for people that cannot swim to strong swimmers that want to improve their swimming technique.
Is Koh Tao a safe place to visit?
Over 300,000+ tourists visit Koh Tao every year and almost all of those trips go as planned with visitors having a memorable and enjoyable time. Of course things can and do go wrong, which are usually down to irresponsible drinking, but overall Koh Tao is a very safe place to visit for families, couples, singles or groups.
Where is Koh Tao Island?
Koh Tao is one of the world's most popular tropical islands to visit and is located in the Gulf of Thailand approximately 45km from Koh Phangan, and 63km from Koh Samui. Koh Tao is part of the Chumphon Archipelago and is 85km from Chumphon. Administratively, it is a sub district of Koh Phangan, which is part of the Surat Thani local government.