Information for the Rescue Diver Course Koh Tao
The Rescue Diver course will turn you into a much more competent and safe diver – and it's great fun at the same time.
It is recommended that you have done a few more dives after your Open Water & Advanced Open Water Courses, as you learn quite a lot of new skills in the Rescue Diver course.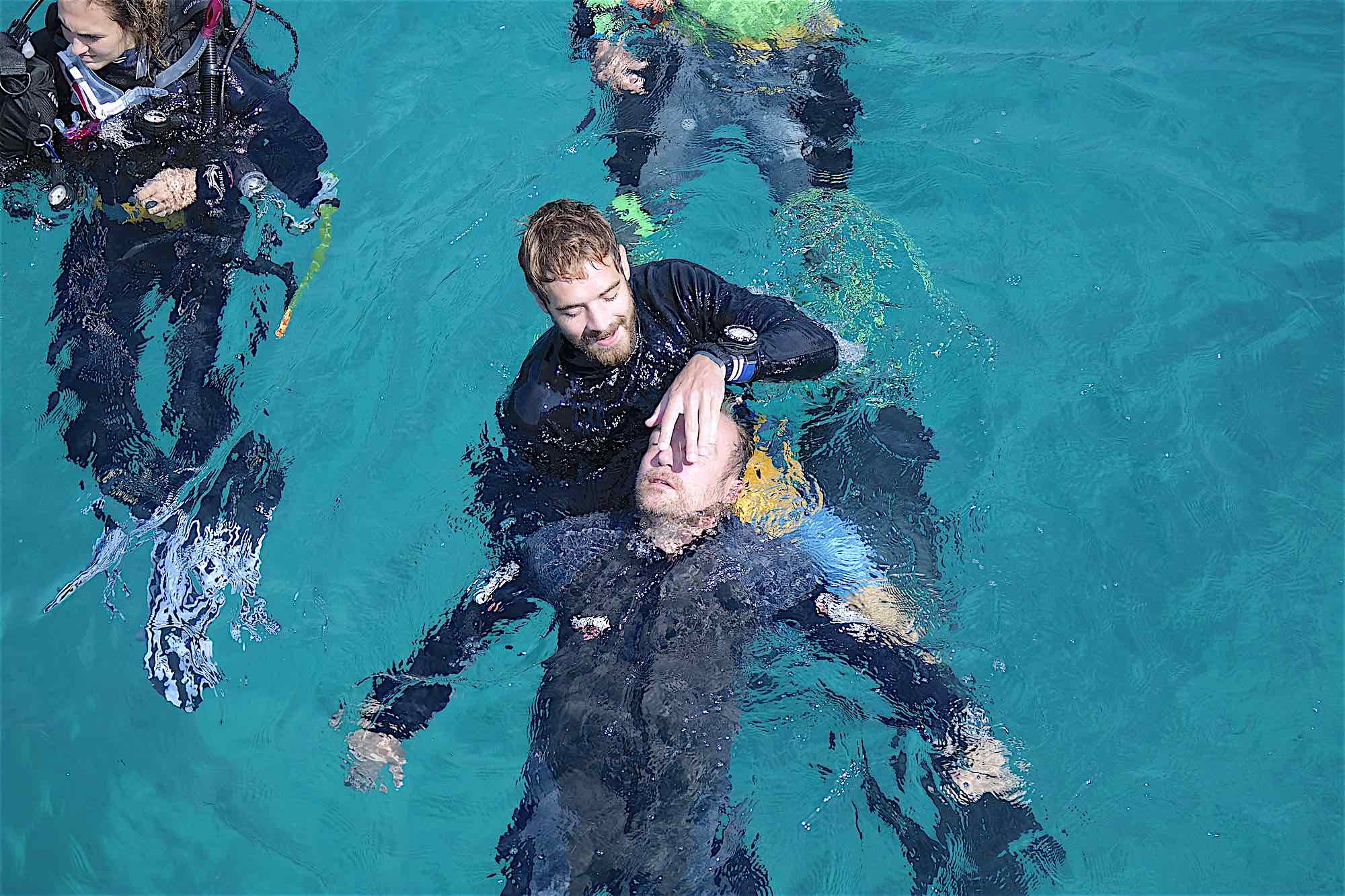 Requirements of the Rescue Diver Course
There is no specific level of experience, although the minimum requirements to start the course are:
Minimum age 12 years old
12-14 year old divers get a "Junior" Rescue Diver certificate.
PADI (Junior) Adventure Diver certification
The Underwater Navigation Adventure Dive is a requirement
EFR Primary and Secondary Care training
Must have been completed in the previous 24 months
Can be done as a 1-day course before starting the Rescue Diver course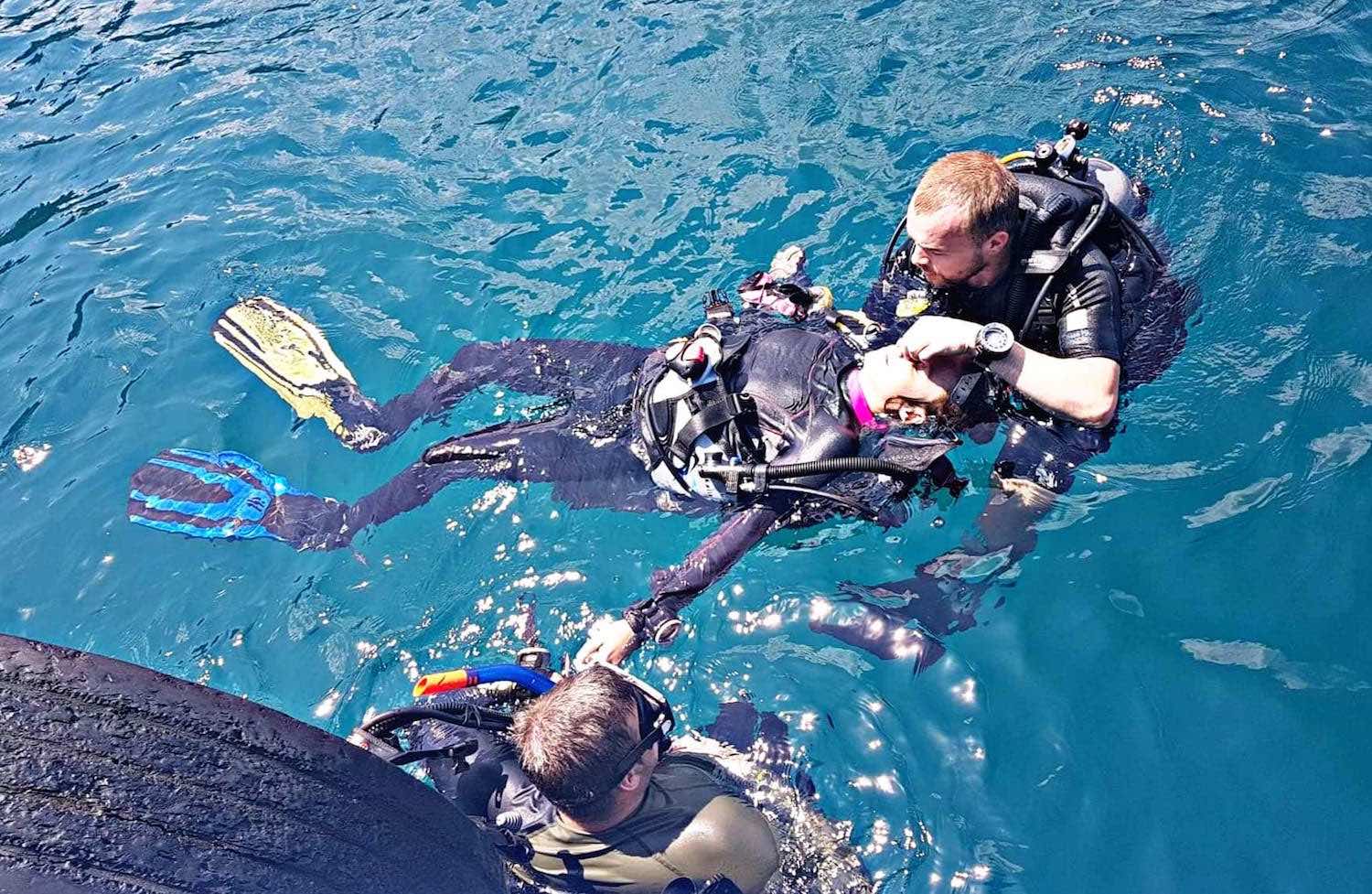 Outline & Schedule of the Rescue Diver Course
The Rescue Diver course is spread over 3 days and as with the Open Water and Advanced Open Water courses, there will be Theory Sessions, Pool training and Open water dives.
As with other diving courses, you will need to fill out the Medical Statement along with some other paperwork at the start of your course and get a full orientation from your Diving Instructor.
Each day begins with a morning of Theory. There are 5 chapters to complete over the first two mornings and you will watch a number of presentations and videos before going through some Knowledge reviews together with your instructor.
On the 3rd morning you will take the multiple-choice Rescue Diver exam and create an Emergency Assistance Plan (EAP) as well as get an introduction to Emergency Oxygen use.
Provide Oxygen
To get a full certification to legally provide Oxygen, you can combine the Rescue Diver Course with the Emergency Oxygen Provider Course.
The afternoons will be used for in-water training. On the first day your instructor will (after a little "Self-Rescue" Review) introduce most of the skills to you in shallow water in a swimming pool.
This will give you plenty of time to practice those skills, before we go on the boat on the second afternoon.
The second afternoon we will repeat what you learned already in the pool and use it at a shallow Open Water dive site, as well as introducing a few new skills, that are hard to train in a pool (like searching for a missing diver using Search Patterns).
What You will achieve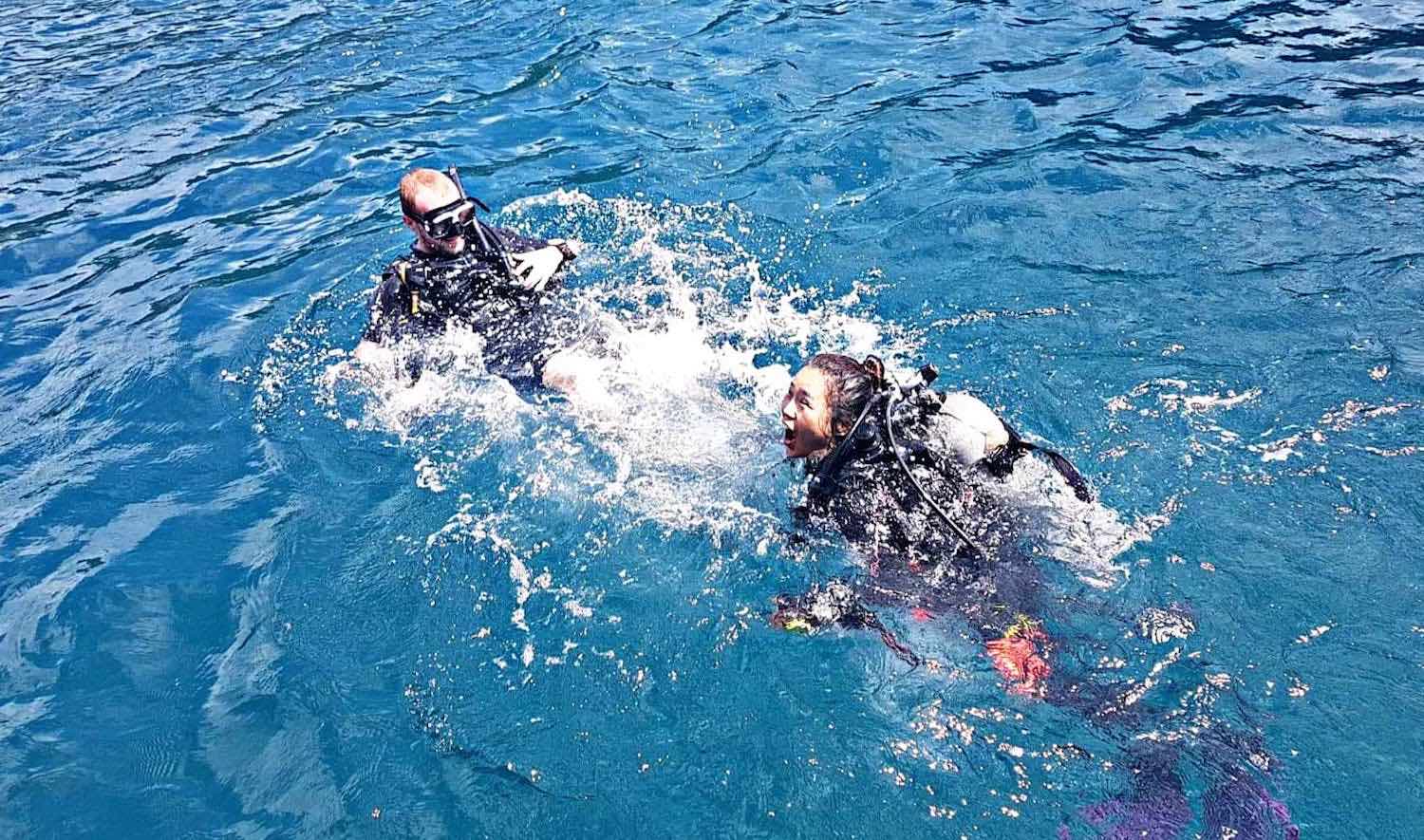 Mastery of the Rescue Diver Course Skills
Tired or Panicked Divers
Distressed Diver underwater
Surfacing unresponsive divers
Dealing with unconscious divers
Exiting divers from the water
Missing diver procedures
Response from the boat to both responsive and unresponsive divers
Overall emergency management, First Aid & Oxygen
Once these have been mastered, you are ready to take the final step to become a Rescue Diver.
Rescue Scenarios
On the final day of the course, after creating an Emergency Plan for the dive site of the day, you will have to demonstrate what you have learned over the previous days and put it into practice.
As 'real-life' as possible scenarios will be created with you and your buddies in charge of anything that may happen that day.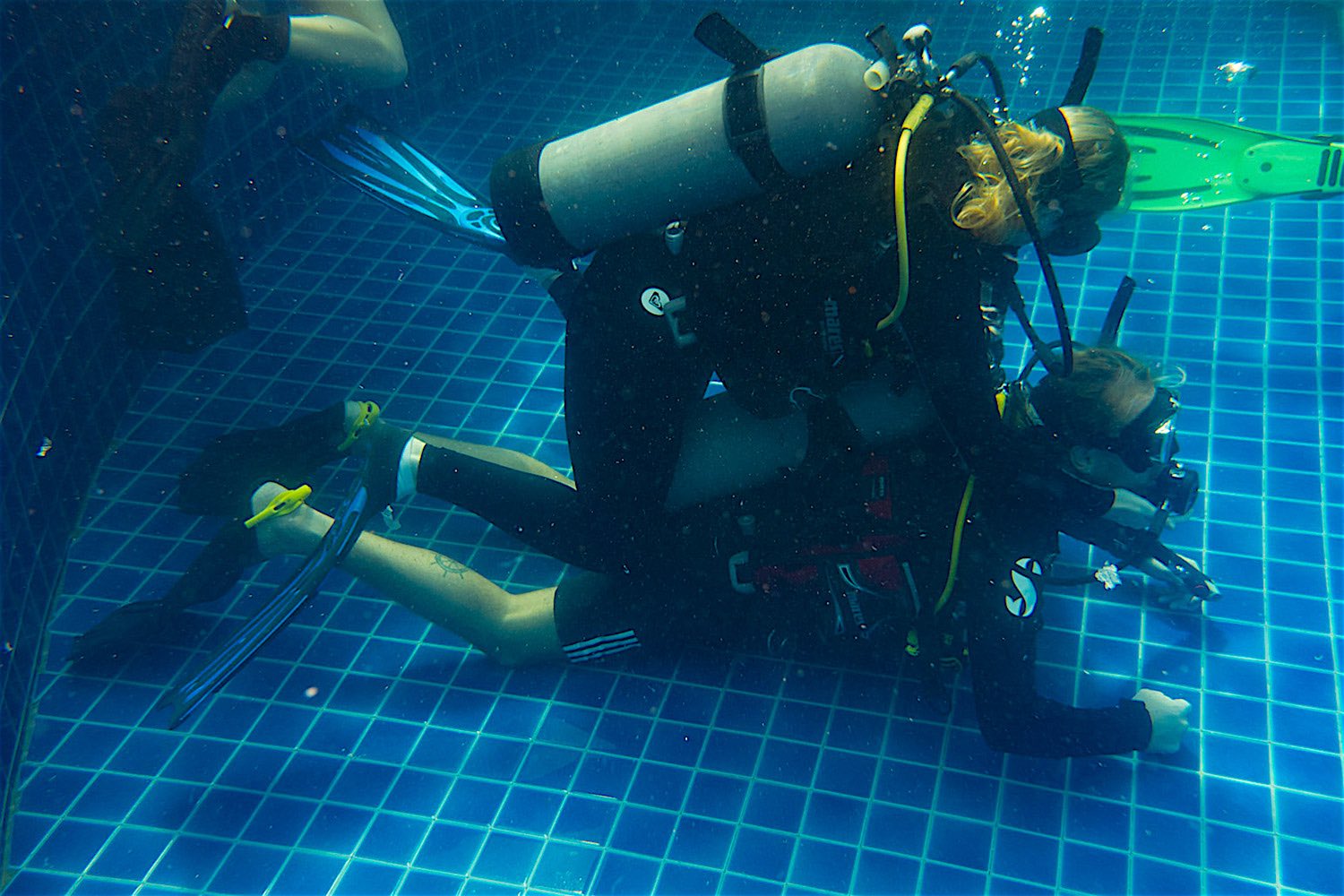 Achieving Certification as a Rescue Diver
The Rescue course is taught in small groups to ensure that you have plenty of time to learn all the skills and techniques and make it as 'real-life' as possible with lots of teamwork as well.
Most of the Instructors and students who took this course describe it as "Serious Fun!".
You are guaranteed to be tired at the end of this course, but with a big smile on your face and a lot more confidence as a scuba diver.
For more information about the rescue diver course or any of the scuba diving courses around Koh Tao, you can contact us to discuss your itinerary.
Frequently Asked Questions
How much does the Rescue Diver course cost?
The Rescue diver course costs 13,000 baht, which includes the cost of EFR First Aid training. If you hold a valid First Aid certificate and do not need to take the EFR course, the rescue diver course cost is 10,000 baht.
Can the rescue course be done faster than 3 days?
The Rescue diver course can be completed in 2 days, depending on the group size and as long as you can meet all the performance requirements.
What if I haven't been diving for a while?
If you have not been diving for a while, then our recommendation is to complete a Scuba review to refresh your skills so that you will enjoy the course more.
Do I need any special equipment?
No, the Rescue course includes all the equipment you need to complete the course successfully.
Does a qualification from another training organization count?
Qualifications from other dive agencies do count and this should be discussed with your diving instructor at the point of sign up for the course.