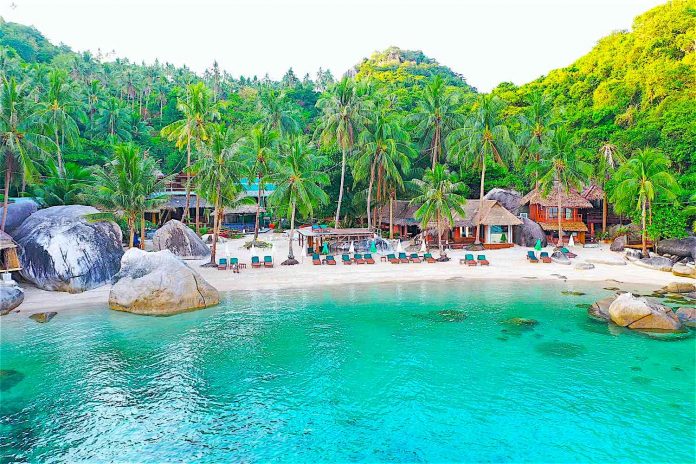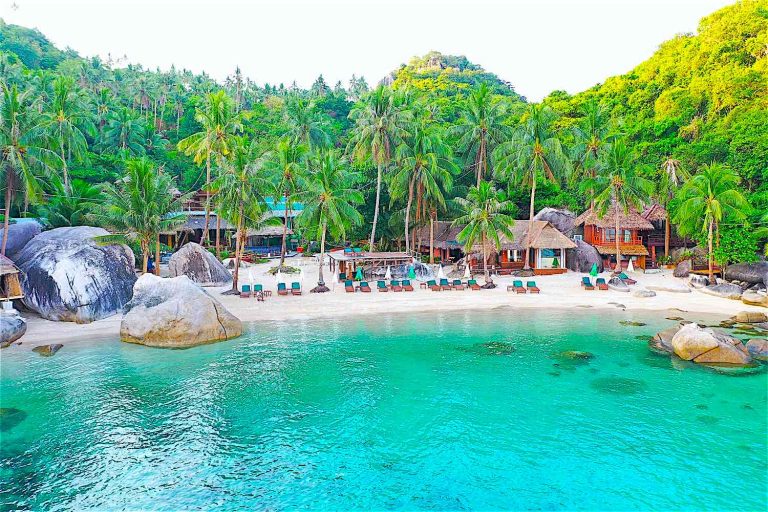 Best Places to Stay on Koh Tao Thailand
Koh Tao may be the smallest of the three islands in this region of the Gulf of Thailand, but it still welcomes hundreds of thousands of visitors each year.
The original tourists to this tropical island paradise consisted of mainly backpackers looking to learn how to scuba dive.
The island is famous for its high standards of diver training, however, many of the modern day visitors are attracted to its shores for a variety of activities.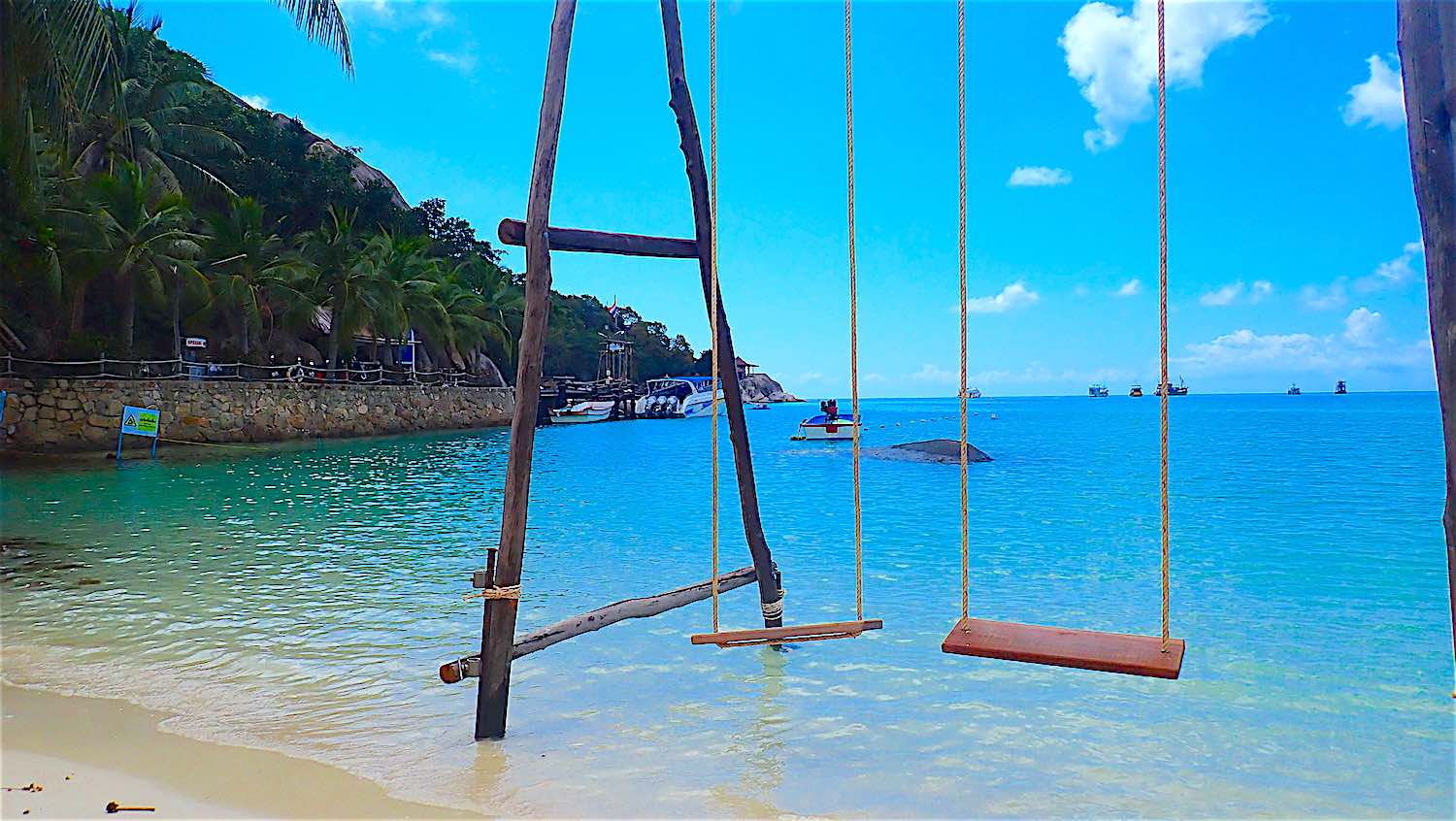 Visit Koh Tao
If you plan to visit Koh Tao, its important to know about the various areas on the island, to help you choose where you want to stay.
There are a number of factors you need to consider when choosing a suitable location to stay:
Your budget
What you want to do on the island
How long you intend to stay
Are you travelling alone, as a couple or a family
To find the right place, you need to think about the type of accommodation and also what area will best suit your needs.

Choosing the Best Area to Stay on Koh Tao
There are 4 main areas you can choose to stay on Koh Tao when you visit:
Chalok Baan Khao
Mae Haad
Sairee Village
Various Island Bay Resorts
Each of these areas offers a variety of types of accommodation as well as having their own unique selling points that should be explored before you make a decision.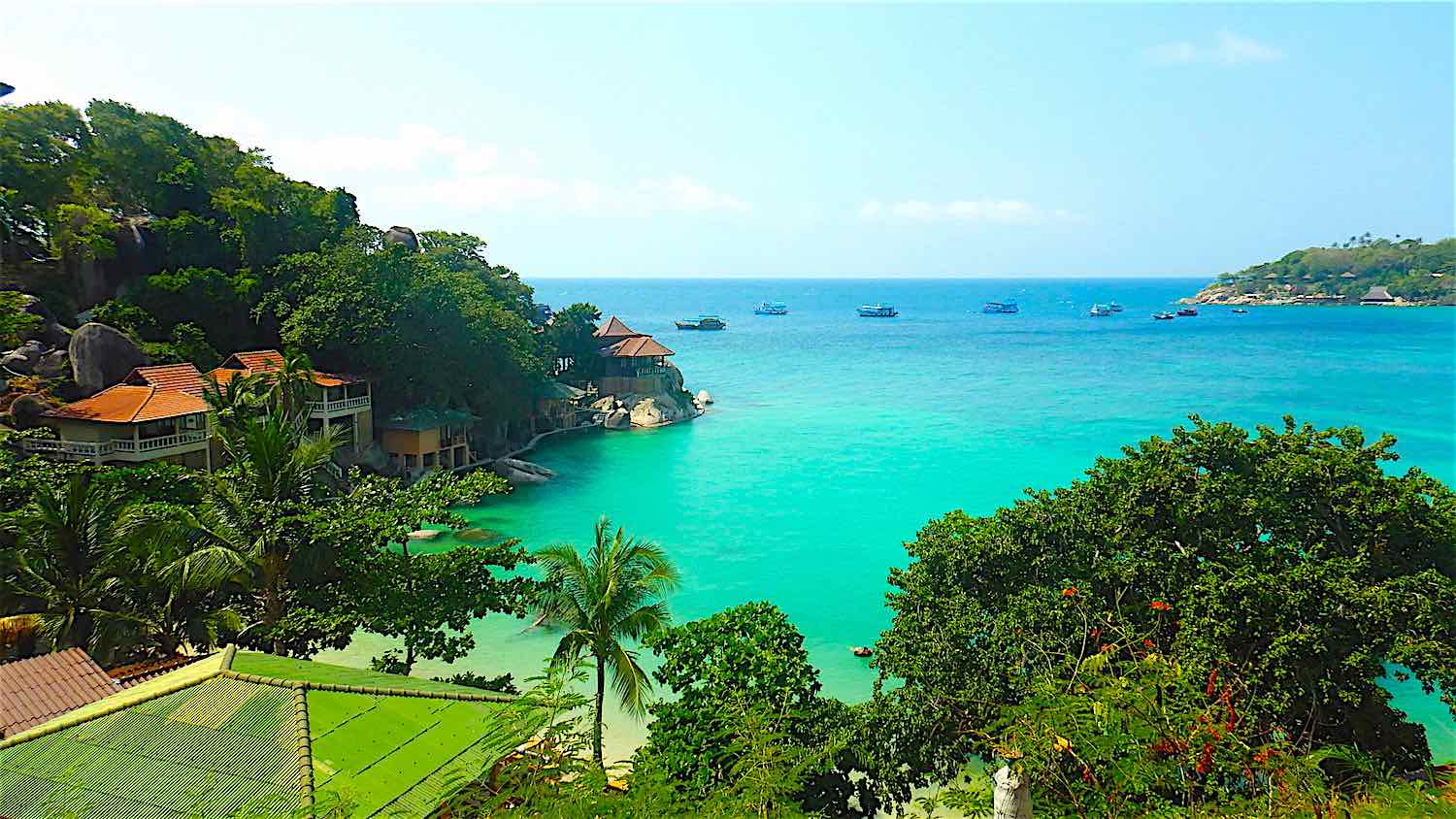 Chalok Baan Kao Koh Tao
Chalok is located in the south of Koh Tao, just a 10-minute drive from Mae Haad village.
Chalok Baan Kao bay area is easily accessible from the village and is the location of a white, sandy beach, which is the third largest on Koh Tao.
The beach gently slopes down to the ocean, and whilst the calm, shallow waters are not perfect for diving or snorkeling, the bay is great for swimming and relaxing.
Chalok is considerably less-crowded than Mae Haad and Sairee and offers a more laid-back vibe than some of the other areas on Koh Tao.
Despite this, it has access to a wide range of activities, bars and restaurants so can be a perfect location for first time visitors, or those looking to get away from the crowds.
Additionally, Chalok can be a great area to base yourself if you are looking to explore the island.
Beaches & Viewpoints
Both Chalok and John Suwan viewpoints are just a short hike from the bay, as is Buddha Rock.
There are also many small, secluded bays and beaches nearby that offer great opportunities for diving and snorkeling, as well as a peaceful location to spend a chilled-out afternoon at the beach.
If you are looking to do a bit of exploring, you will find plenty of long tail boats moored in the bay that are available to rent for the day.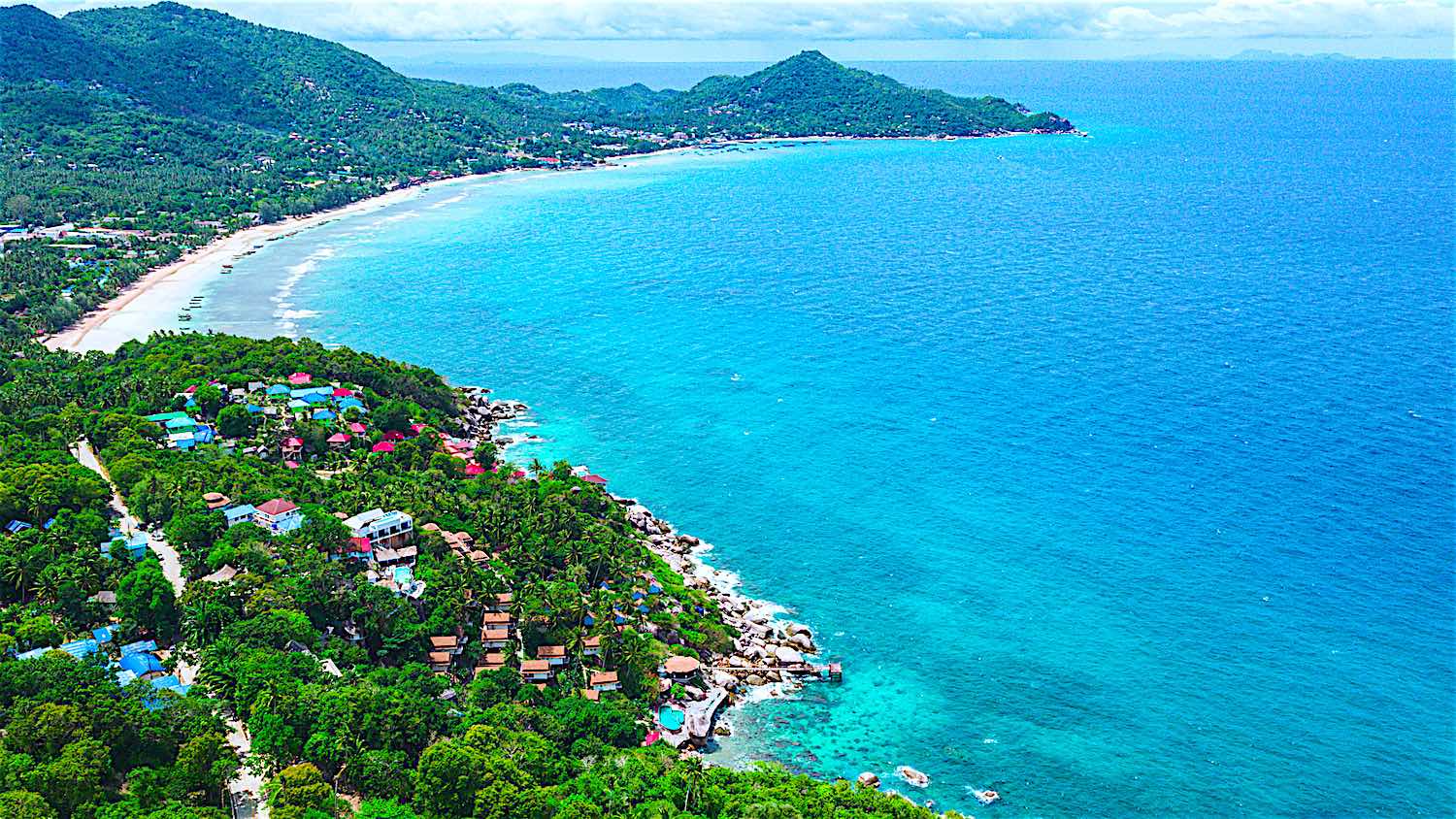 Mae Haad Village Koh Tao
Mae Haad is the main village and the first place you see when you arrive on Koh Tao.
With all ferries arriving and departing from Koh Tao mooring at the main pier, it is one of the busiest areas on the island during the day, however, it can be quiet in the evening.
As well as the main ferry piers, Mae Haad offers the largest selection of amenities on the island.
Branches of all major Thai banks are located here, along with the main post office.
There are numerous shops and fresh markets, alongside a great selection of bars and restaurants and lots of places to rent motorbikes and scooters.
Mae Haad is probably best suited to visitors travelling on a budget and for those who want to be based close to the main ferry piers.
Travelling on a Budget
It is also ideal for short stay visitors looking for somewhere to keep their bags while they rent a scooter and explore the rest of the island.
The beach in Mae Haad is never busy and is relatively large and stretches both north and south of the main pier.
The water within the bay is clean, with good areas for scuba diving, snorkeling and swimming and a lot of the accommodation can be found close to the beach.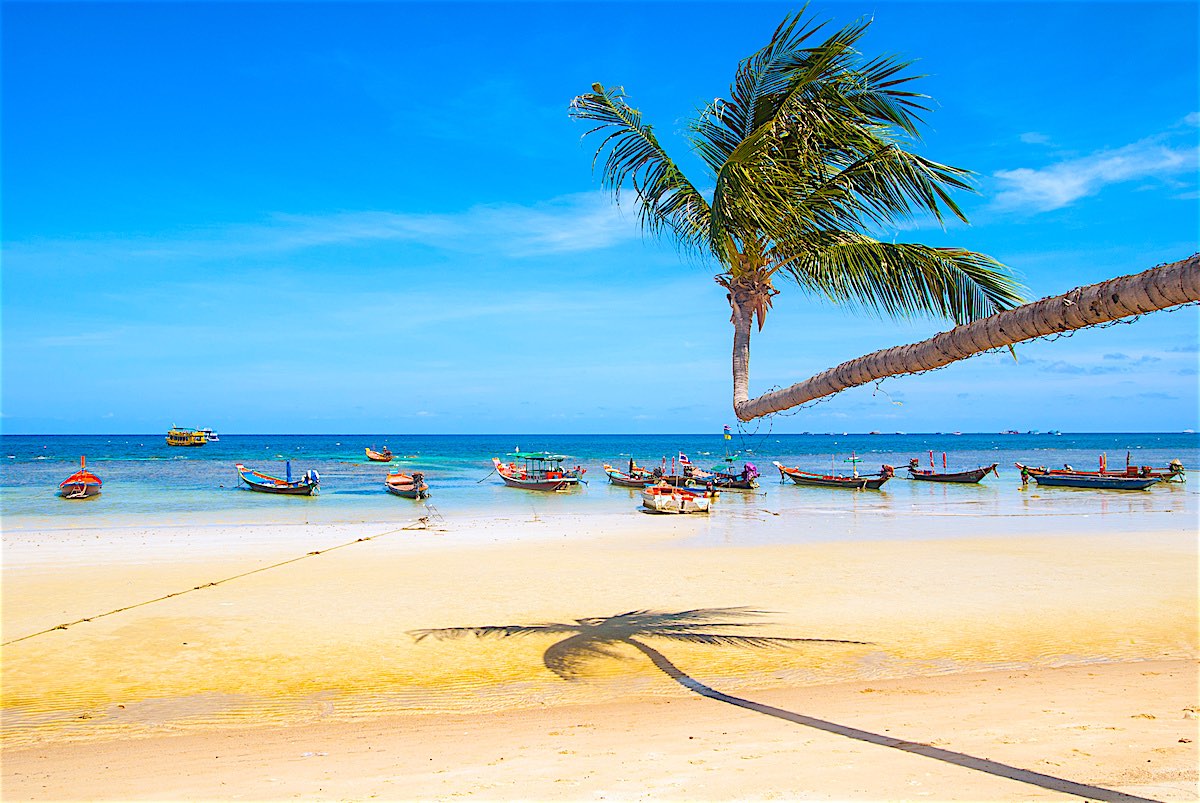 Sairee Village Koh Tao
Sairee is located along the west coast of Koh Tao and is the location to the most popular and most accessible beach on the island.
The beach is well over 1-km in length and is one of the first places you see as you approach the island on the ferry boats arriving at the pier.
Covered in bright, white sand and with calm, shallow waters, Sairee beach is ideal for children and offers lots of activities, including volleyball, frisbee and stand-up paddle boarding.
The coral reef starts 20 metres away from the shore, so it's a great place to stay if you are planning to try snorkeling.
Sairee is one of the best beaches to visit if you want to relax and enjoy the sunset.
There are a variety of restaurants and bars occupying prime beach front locations, which offer a great place to sit and watch the sunset whilst enjoying a meal and a drink.
Alternatively, you can find a spot on the beach to sit down and chill out whilst enjoying the view.
Once the sun goes down, the nightlife in Sairee gets started. The two main streets leading towards the beach have lots of bars and restaurants, as well as the local cabaret show.
The busy nightlife makes Sairee an ideal location for backpackers to stay in, particularly if they are looking to meet new people.
Bay Resorts of Koh Tao
A number of the outer lying bays of Koh Tao offer a great alternative for accommodation.
These areas are appealing for visitors who want to go hiking, climbing and rock jumping or want to stay somewhere quiet and more remote.
There are resort options almost all the way around the island from the north to the south and east to west.
Secluded Bays & Beaches
Many of the resorts in these bays offer oceanside bungalows with stunning views that are easily accessible from the main roads.
The beaches are much quieter than those in Chalok, Mae Haad and Sairee so can provide a much more laid-back and relaxing location to spend the day.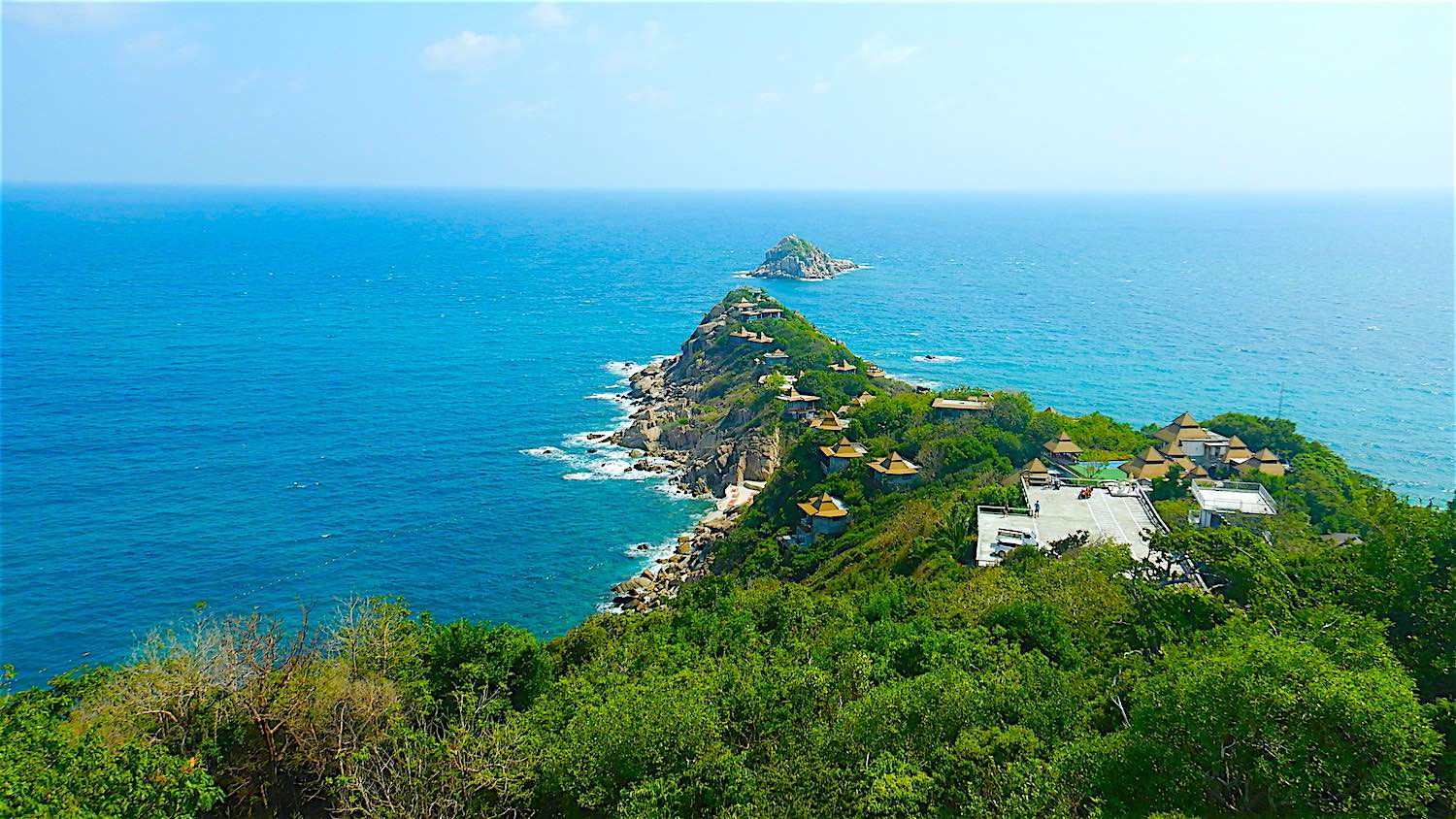 Each Bay on Koh Tao Creates a Different Memory
Shark Bay has lots of activities ideal for kids
Tanote Bay is a great location for rock jumping, diving and snorkeling
Sai Nuan or Tao Thong offers secluded beaches and stunning sunsets
Sai Deng beach offers multiple activities and is a great place to relax
The resorts in these bays tend to offer better value for money, but once the sun sets there is very little to do in these areas so you will need to ride a scooter into the village or get a return taxi.
Whatever location you choose to stay on Koh Tao, you are never more than 15-30 minutes away from any part of the island, by scooter or by taxi.
You will find great value in any of the locations around Koh Tao and the final choice as to where you want to stay, ultimately depends on your preferences.