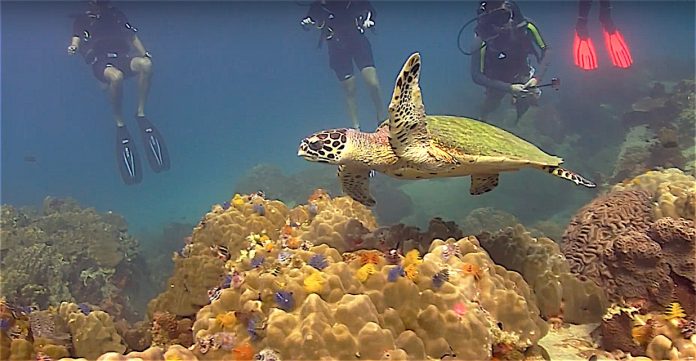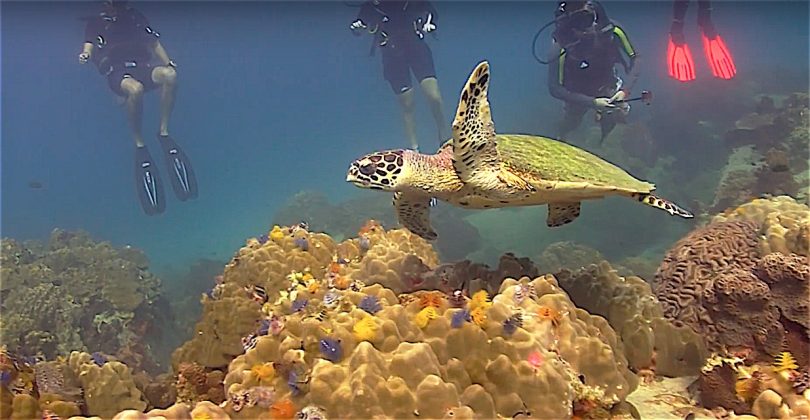 Koh Tao Open Water Course
Koh Tao is the least developed of the three popular tourist islands on the Samui Archipelago and is a backpackers and flashpackers paradise.
Despite the inevitable development that has come with its increasing popularity and the broadening of the demographic that visits, Koh Tao retains a unique charm.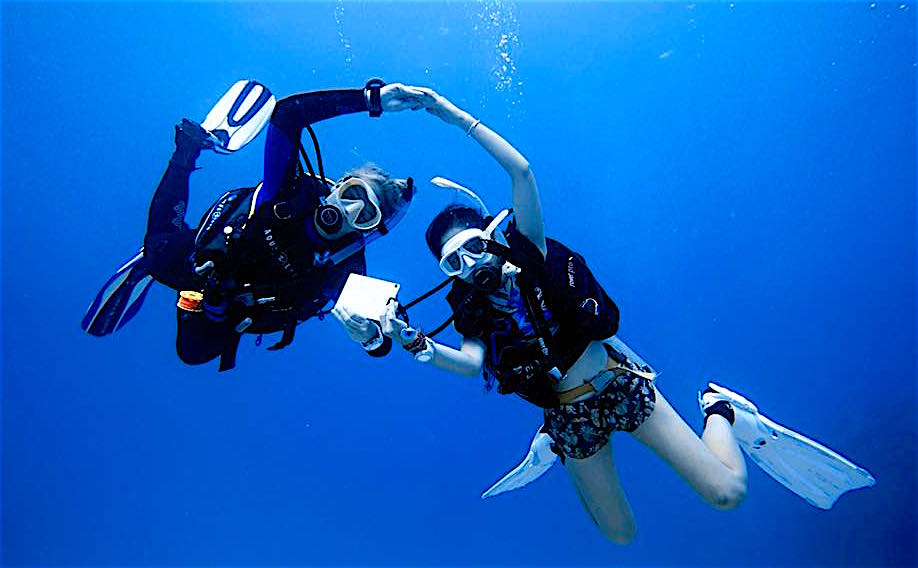 Popular Destination
As a remote tropical island paradise, there is a laid back vibe that attracted the first backpackers, (scuba divers) to this paradise haven over 30 years ago. 
And of course it still retains this one attraction that its larger, more developed neighbours of Koh Phangan and Koh Samui never had.
The amazing wonders of its underwater world that have been attracting scuba divers in their thousands ever since.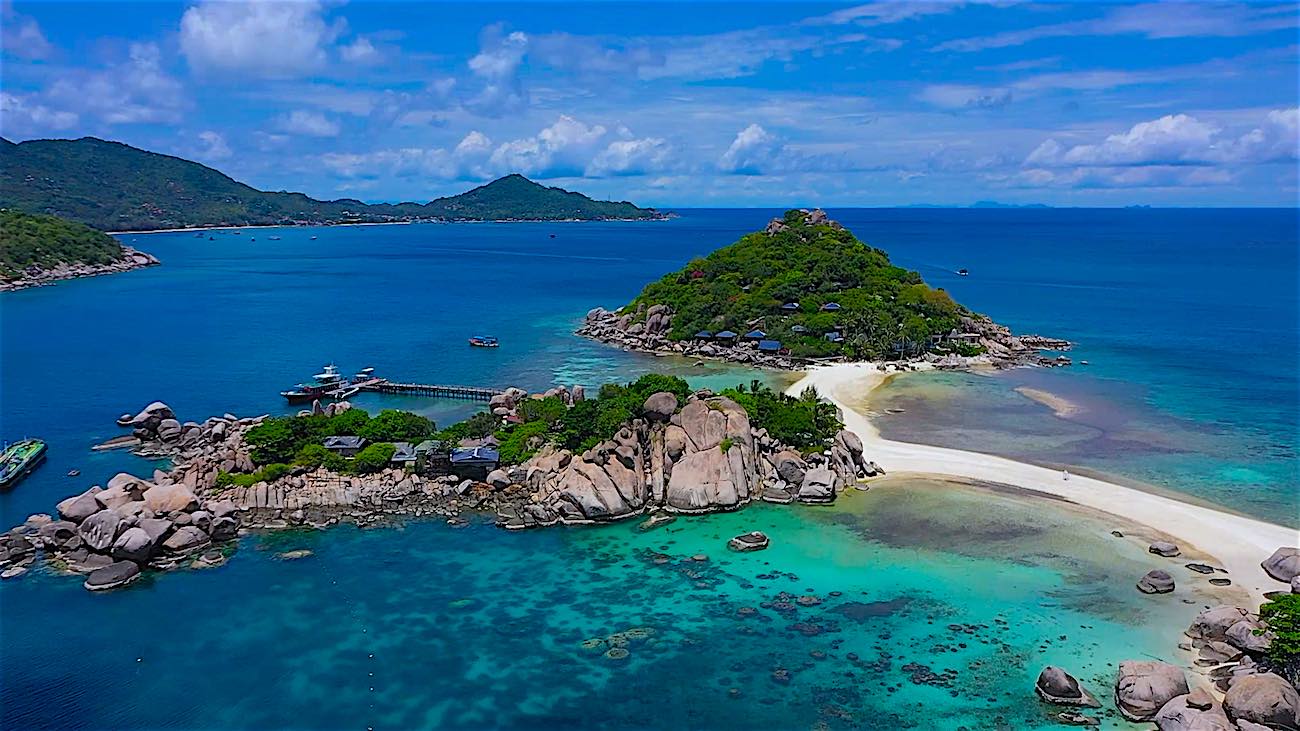 Koh Tao is a Tropical Island Paradise
Koh Tao is the most popular location to complete the Open Water course in the world and has been for at least the last decade, according to PADI who is the largest scuba diving training organization in the world.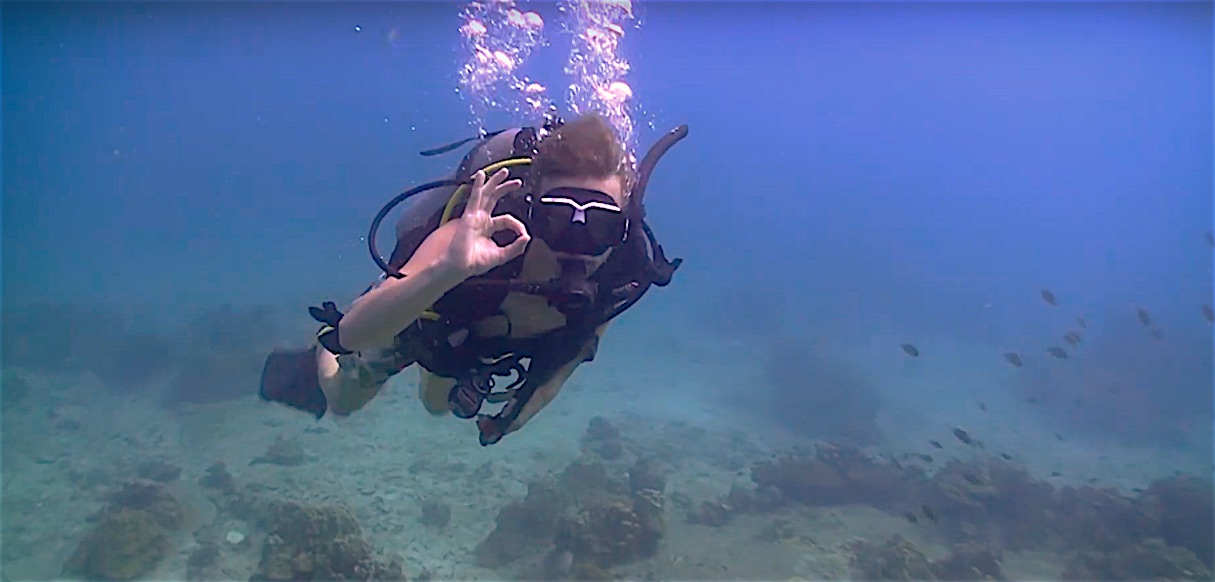 Complete the Open Water Diver course on Koh Tao
Environmental Conditions – all year round diving
Koh Tao is blessed with superb diving conditions for most of the year and good diving conditions almost throughout the year.
At best, usually between Feb to May the ocean is like a mirror, the water 29-30 degrees and the visibility as far as your eye can see.
The conditions above the water are also excellent with clear blue skies, hot weather and lots of alternative activities to enjoy.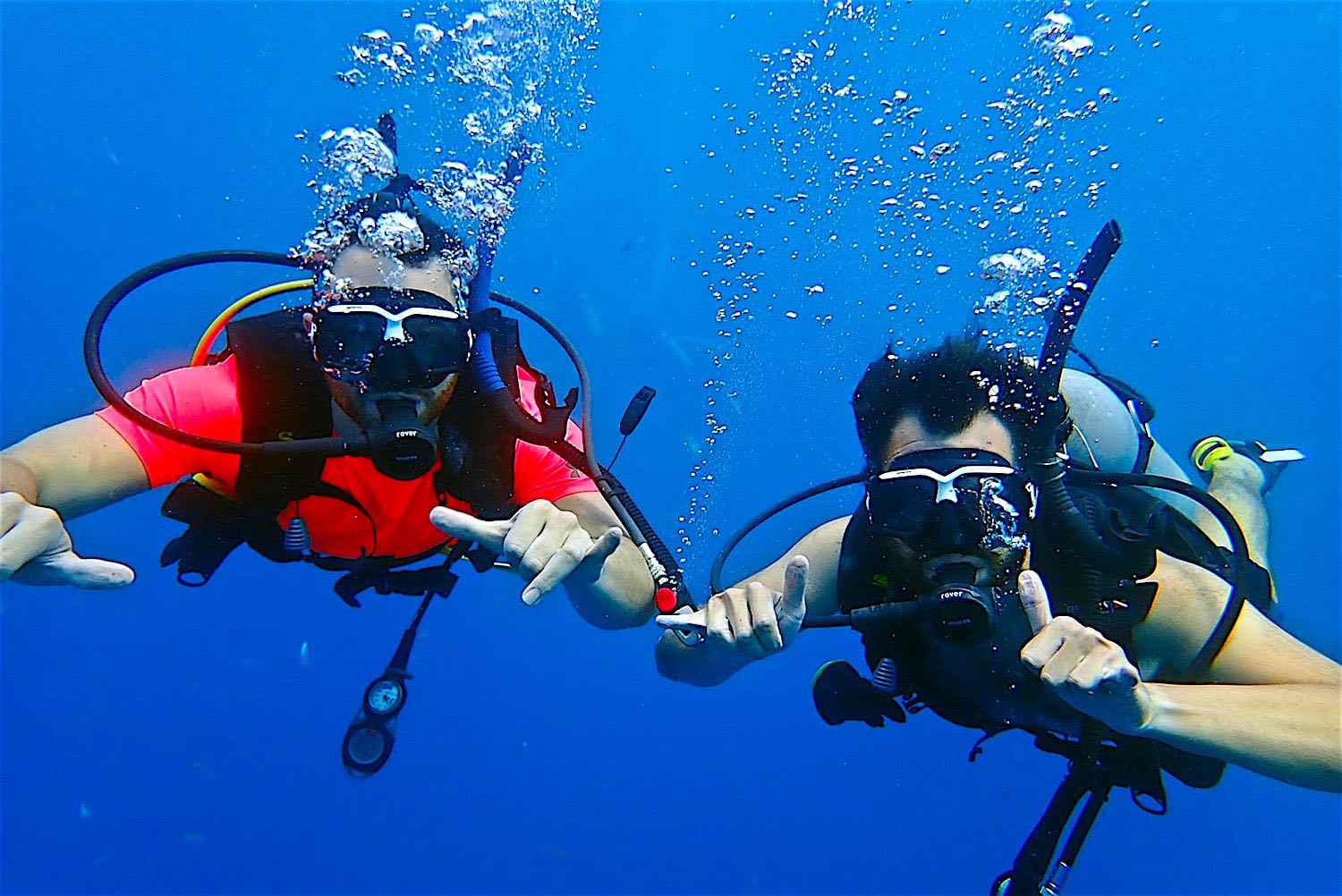 Diving All Year Round
Even during our wet season that starts in October or November the diving conditions are tolerable.
If the wind is blowing in from the east we can dive on the west of the island, as Koh Tao boasts great dive sites that are located all around the island.
Unlike the Philippines, Koh Tao does not have a hurricane season and unlike the Gili Islands in Indonesia, Koh Tao does not have strong currents or volcanoes.
This is just one of the many reasons why Koh Tao is the ideal location for you to take your Open Water course.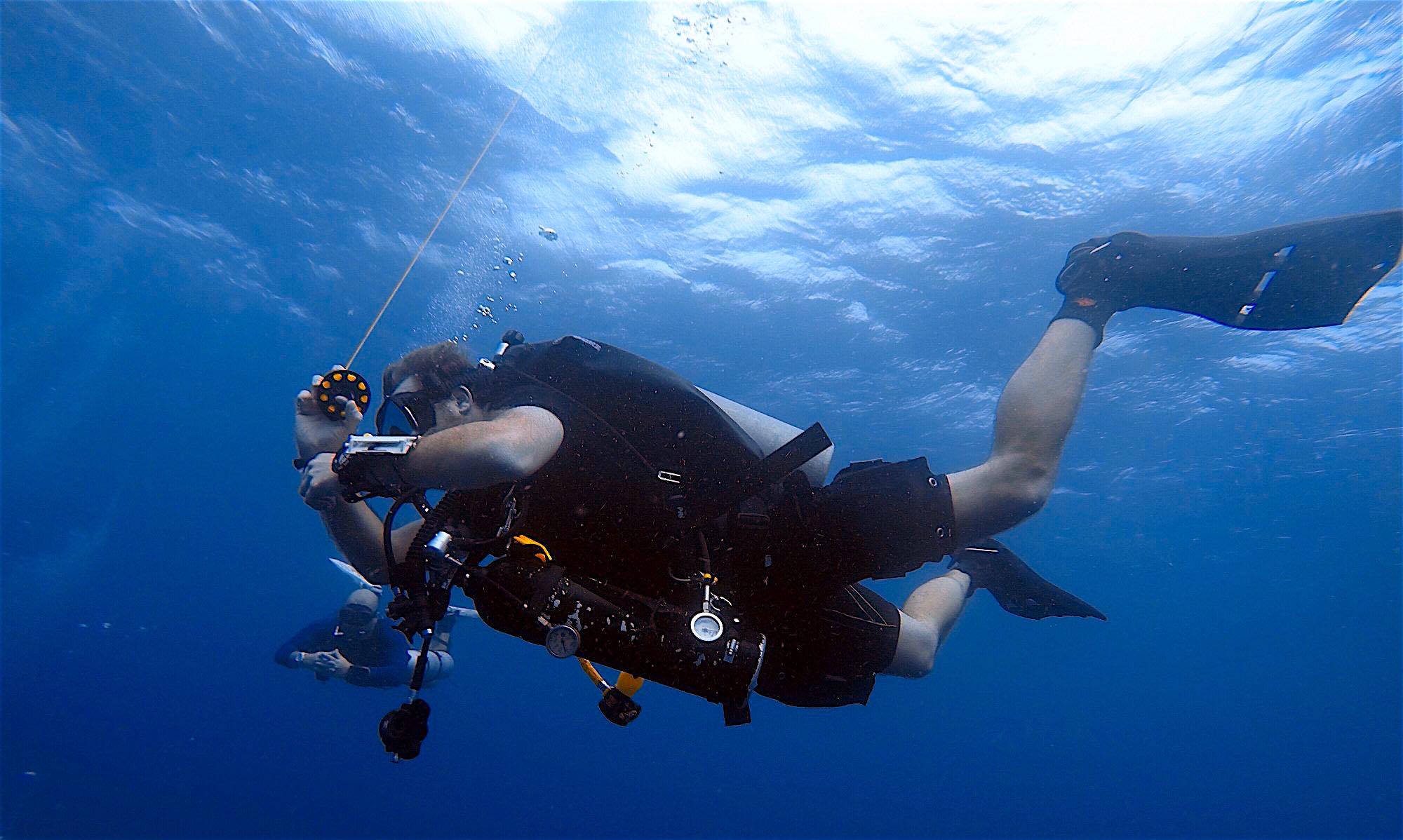 World Class Scuba Diving Instructors
Koh Tao is not only the most popular destination for travelers to get their entry level Open Water certification. It is also the most popular location for professional level scuba diver training.
Some of the world's best and most experienced recreational Instructor trainers (and a few Tech / Cave gurus too) all live on Koh Tao.
The high standard of their training programs attracts lots of candidates from around the world, many of whom have the goal of living and working the diving lifestyle on Koh Tao.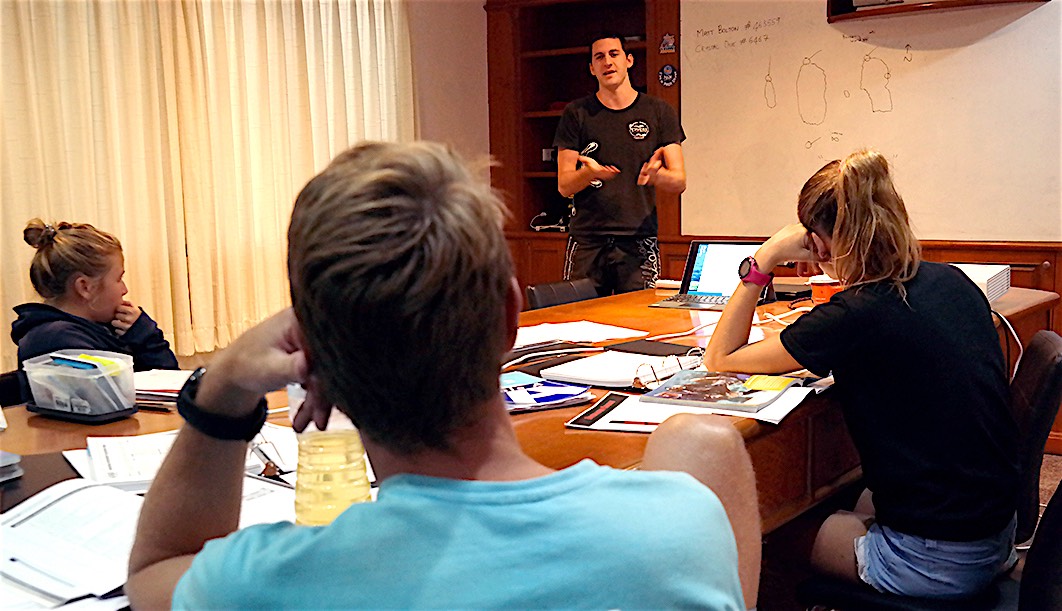 Training Standards
This means the dive centres on Koh Tao have lots of choice when it comes to employing scuba diving Instructors and of course, they will choose the best Instructors to work with them.
This creates very high standards with a lot of competition for work, which means the dive community on Koh Tao is continually improving and innovating and this is great news for you.
Taking your Open Water course on Koh Tao ensures you will have the best time and experience some of the best training standards in the world, safe in the knowledge you have been trained by the best. Settle for nothing less.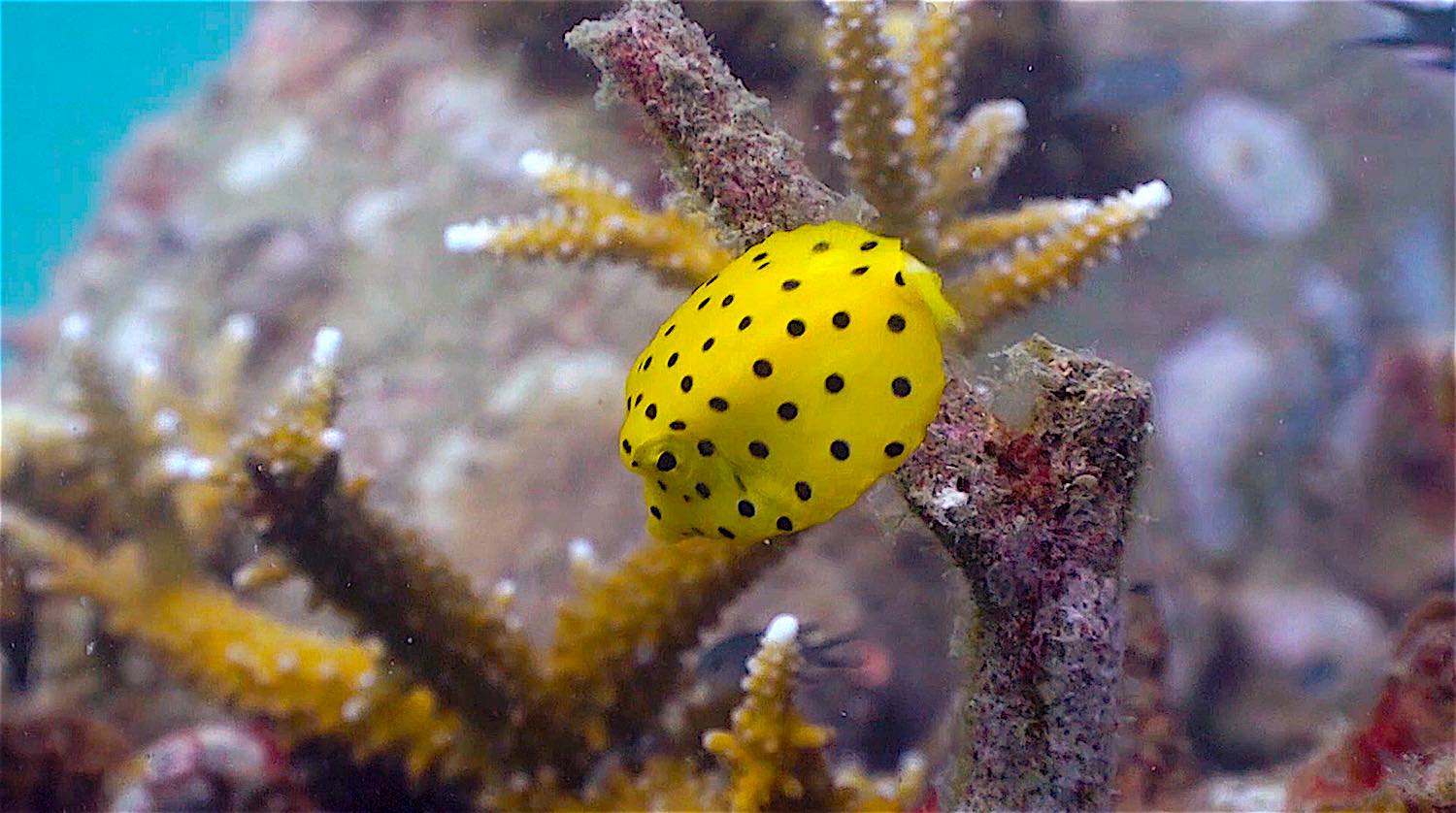 Dive Sites – lots to choose from
With over 25 dive sites to choose from, Koh Tao has something for every visiting diver and is blessed with lots of dive sites that are ideal for conducting Open Water training dives.
There are beautiful shallow bays such as Mango, Aow Leuk and Japanese Gardens with soft sandy bottoms alongside colorful vibrant coral reefs. These popular locations offer perfect conditions for confined water training.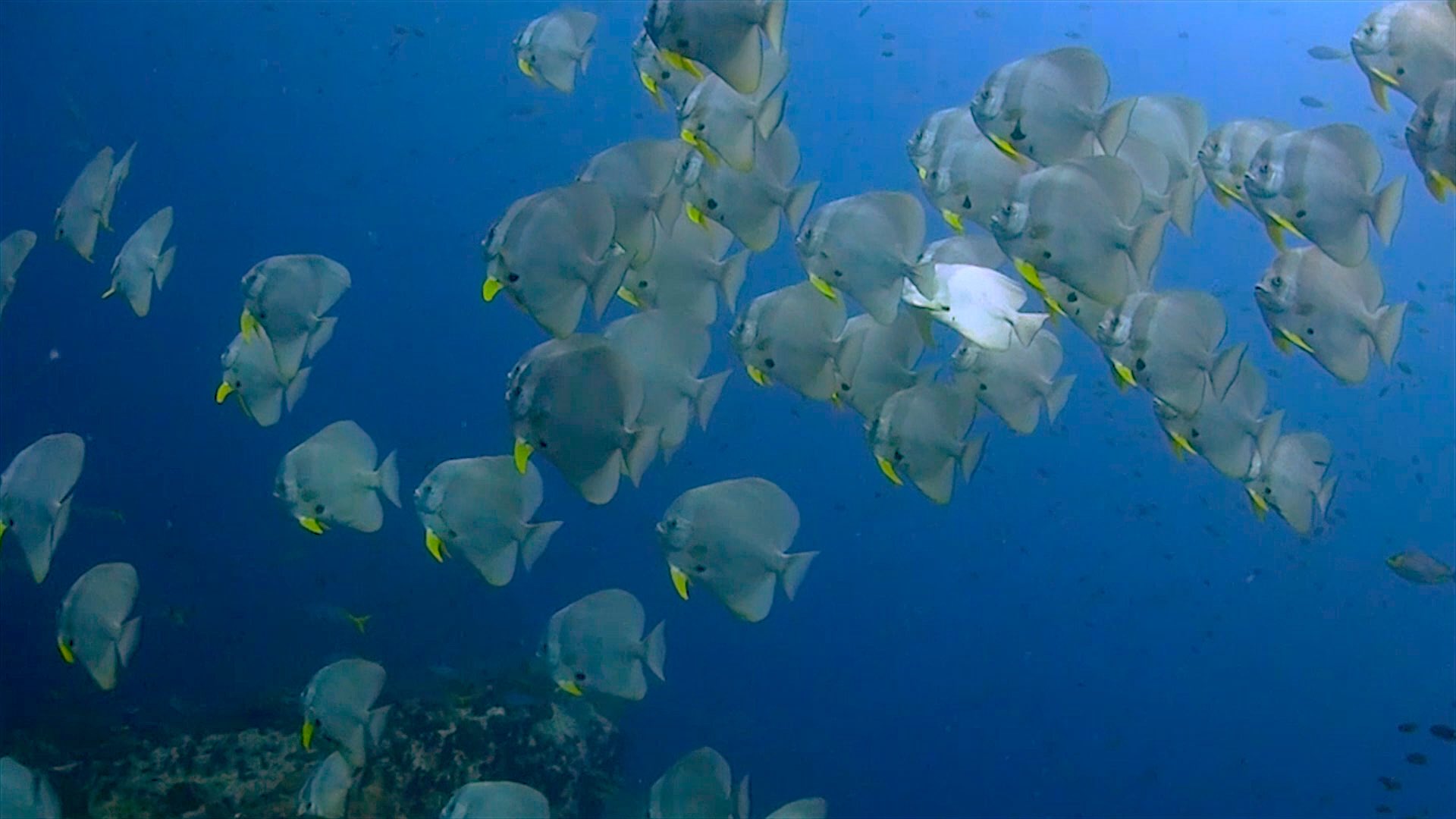 Choice of Dive Sites
Dive operators can choose from Twins or White Rock dive sites that are perfect for the Open Water training dives of the Open Water course.
Quite simply when mother nature was designing the world, she earmarked Koh Tao for recreational scuba diving, that much we are sure of.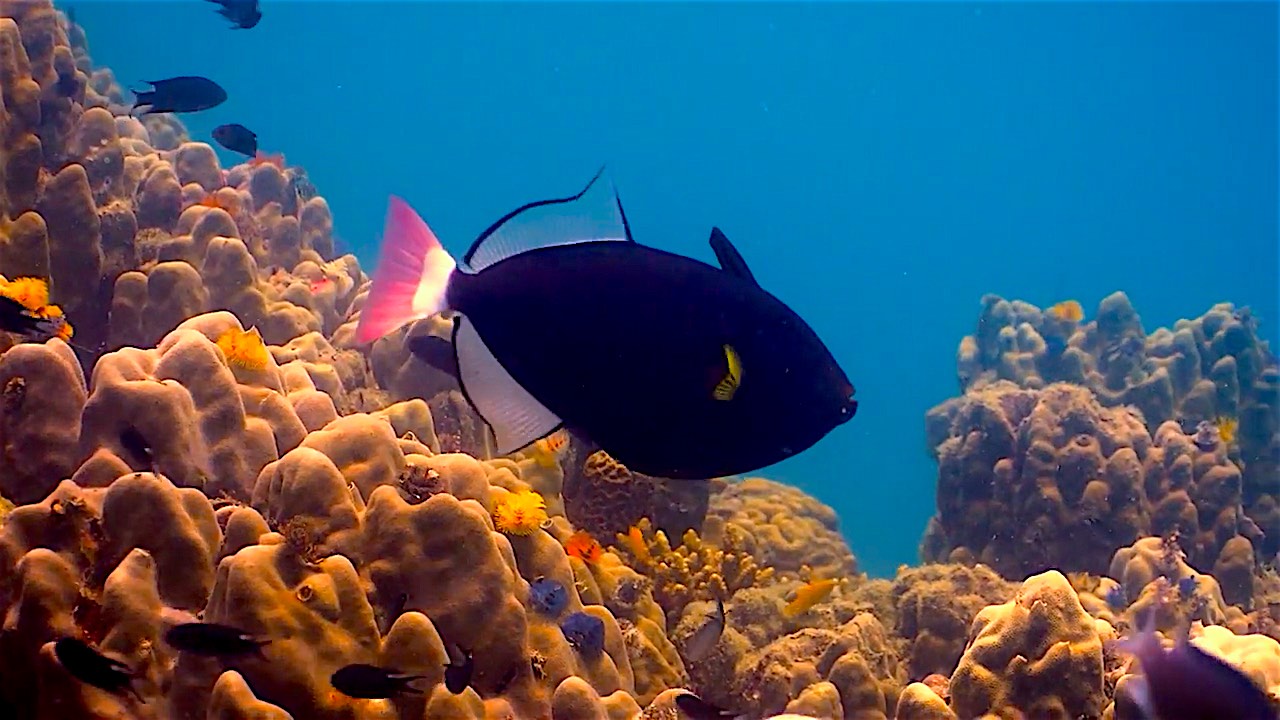 Diversity of Marine Life
The dive sites on Koh Tao that are popular for the Open Water course training dives boast coral reefs with colorful hard and soft corals.
All around you can see an abundance and variety of colourful reef fish such as Bannerfish, Angel fish, Coral fish and Bat fish, which give you the sensation of swimming in an aquarium.
You can see White Eyed Moray eels hiding out in small crevice's in the rock and Saddleback Clownfish protecting their home in their sea anemone.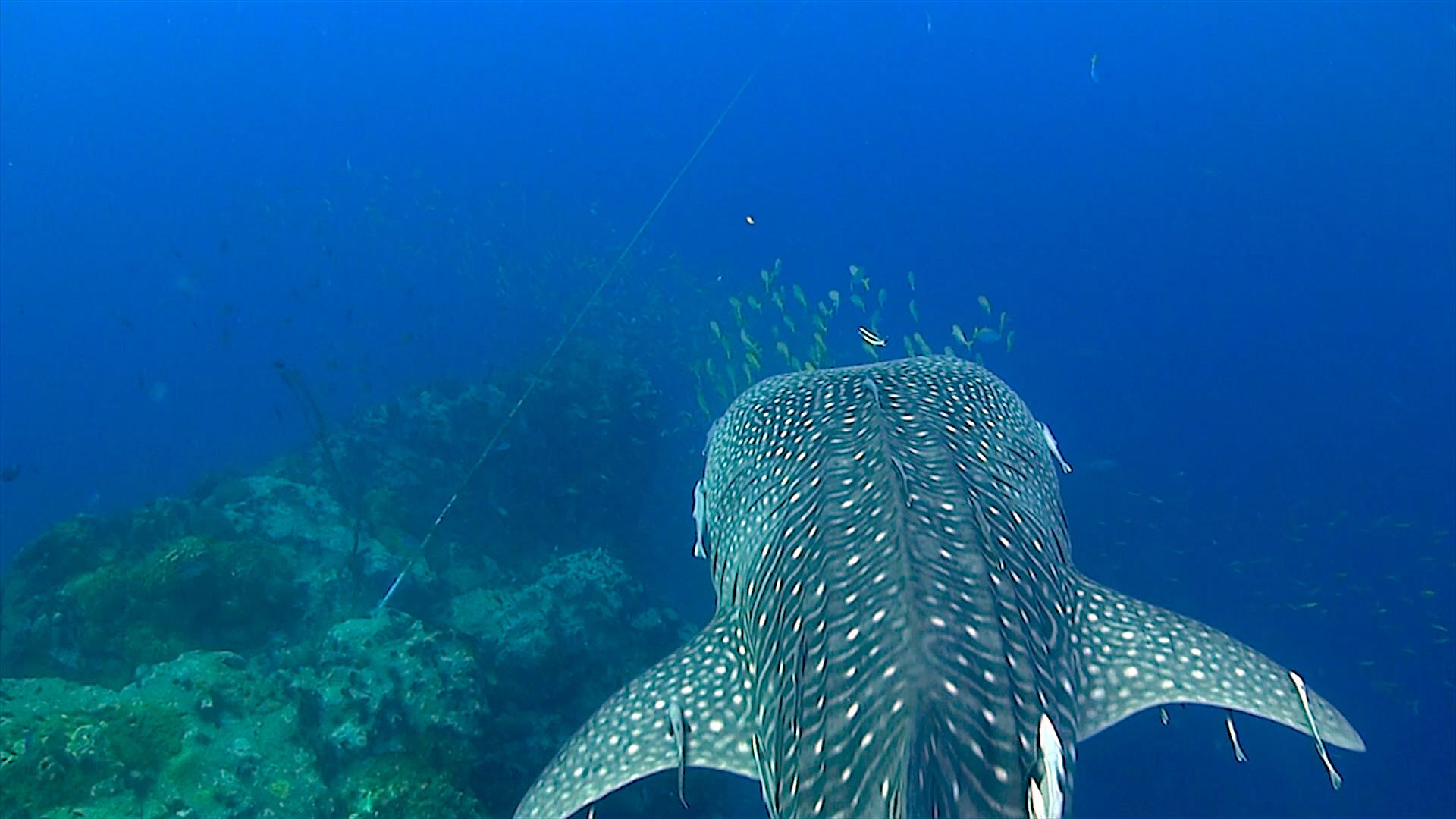 Marine Diversity
There are many great examples of symbiotic relationships to see within the marine ecosystem that can be pointed out to novice divers.
You will see Blue spotted stingrays, hiding under ledges or gliding over the sand, looking for crabs and shrimps for food and the famous Titan Triggerfish buzzing around the dive site.
We also regularly see both Hawksbill and Green Sea Turtles at the dive sites where the Open Water courses are conducted at and one of the biggest visitors to Koh Tao, the Whaleshark.
Whalesharks Frequently Visit Koh Tao
Traditionally a seasonal visitor from April / May and again in October / November, we are extremely fortunate to have witnessed a large increase in the number of Whaleshark sightings around Koh Tao.
Many Open Water students have enjoyed their first encounter with these gentle giants during their entry level scuba diving training.
Just one of the many reasons to take your Open Water course on Koh Tao.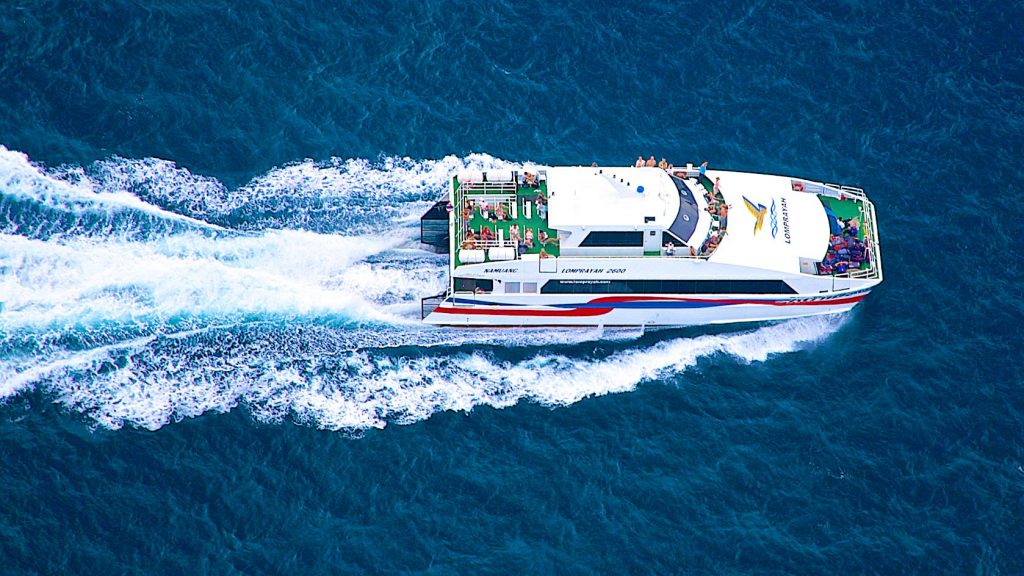 Easy Access to get to Koh Tao 
There was a time many years ago when Koh Tao was a distant, hard to reach tropical paradise that only the most dedicated scuba divers would make the journey to.
That has now changed and Koh Tao is easily accessible with popular inbound and outbound travel routes.
Koh Tao has never been easier to travel to with regular high speed ferries arriving several times a day.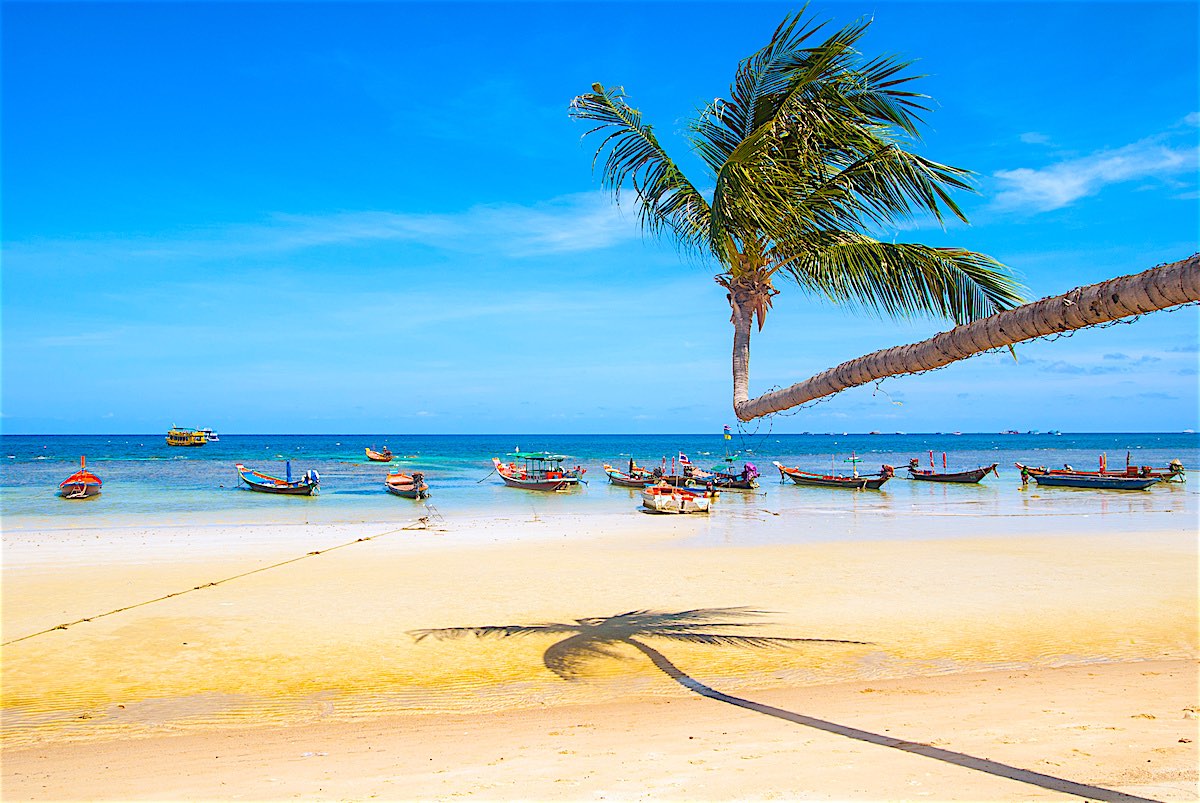 High Speed Ferries to Koh Tao
There are three ferries a day that arrive from Koh Samui, two of which have connecting ferries that originate from Surat Thani.
Surat Thani and Koh Samui both have flights landing every hour from Bangkok and the ferry companies organise airport pick-ups if your only interest is to get to Koh Tao quickly and to go scuba diving.
All the ferries from Koh Samui stop at Koh Phangan, so if you plan your dates carefully, you can experience the full moon party before or after completing the Open Water diver course on Koh Tao.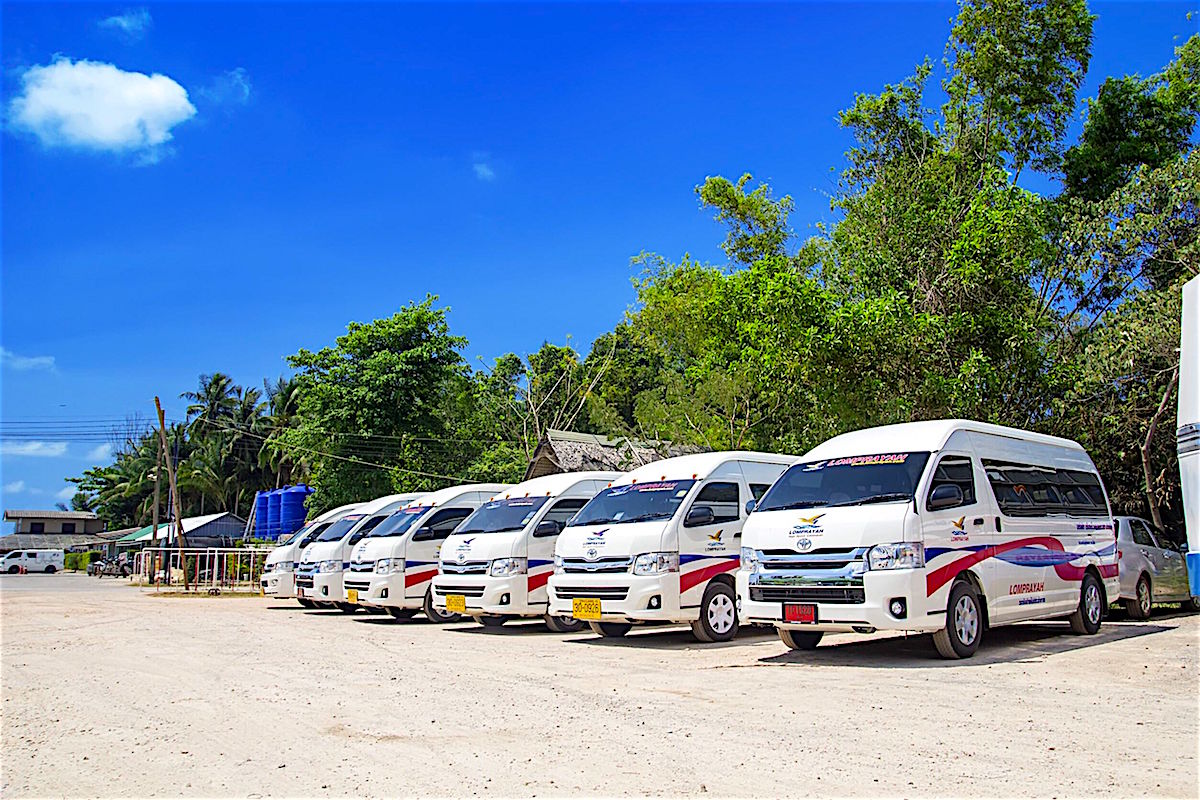 Airport Transfers
If you are travelling on a budget and flying is not an option, there are regular air conditioned tour buses that travel from Bangkok to Chumphon.
There is an overnight bus, which will save you the cost of one-night accommodation and it arrives in Chumphon to connect with the morning ferry to Koh Tao.
The morning bus from Bangkok connects with the ferry that departs Chumphon to Koh Tao at 13.00pm, arriving at approximately 14:45pm.
There are also 2 flights a day into Chumphon airport, but you will need to allow at least 1 hour to transfer and have to check if they connect to the ferries.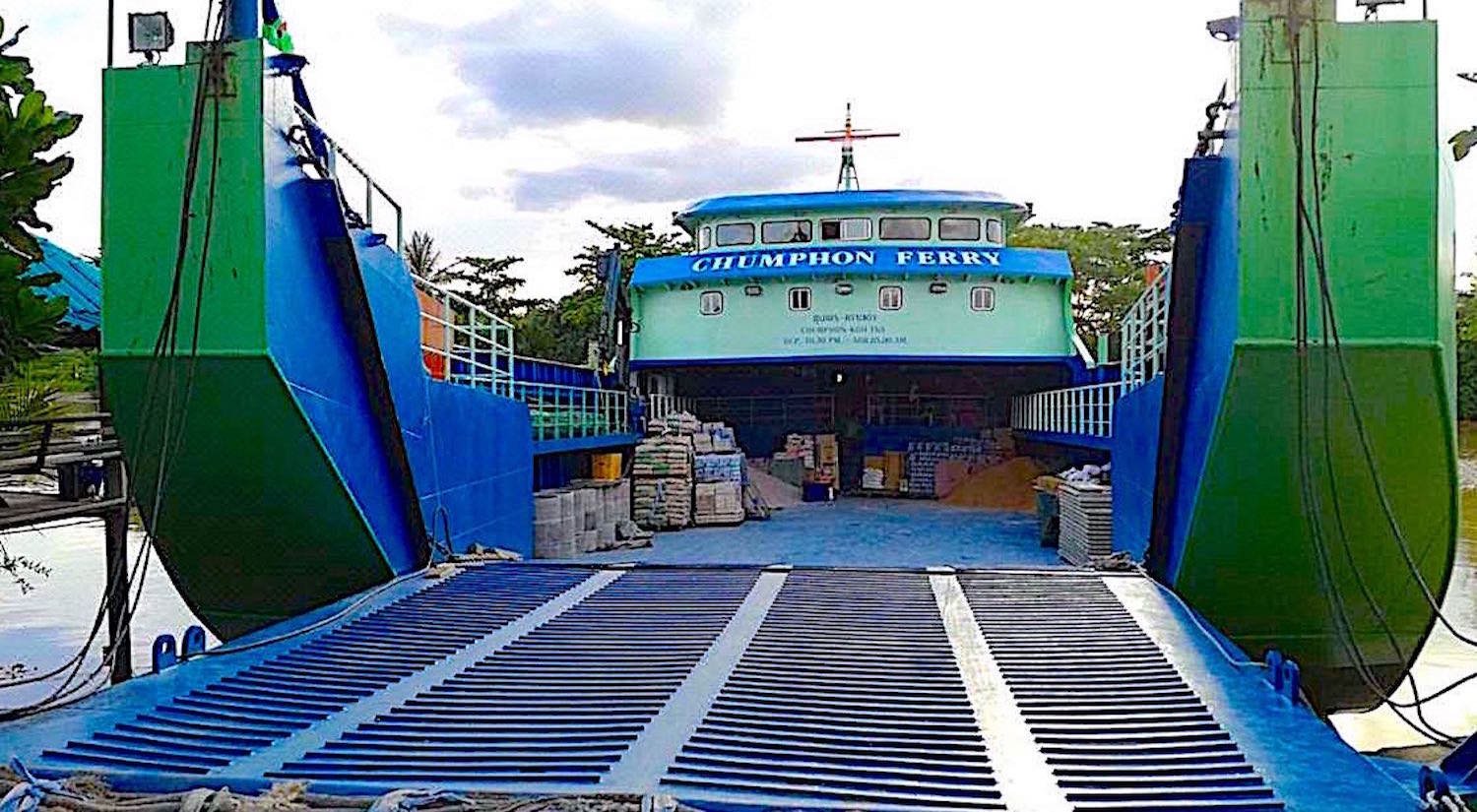 Daily Night Boats to Koh Tao
There are lots of options to get to Koh Tao from Bangkok with regular night boats departing Surat Thani and Chumphon.
Night boats offer an air conditioned sleeping bunk so you can get a few hours sleep and are perfect for visitors who are travelling across from the west coast of Thailand.
Travelling to Koh Tao has never been easier and with fast access, you get lots of time to enjoy your Open Water diver training.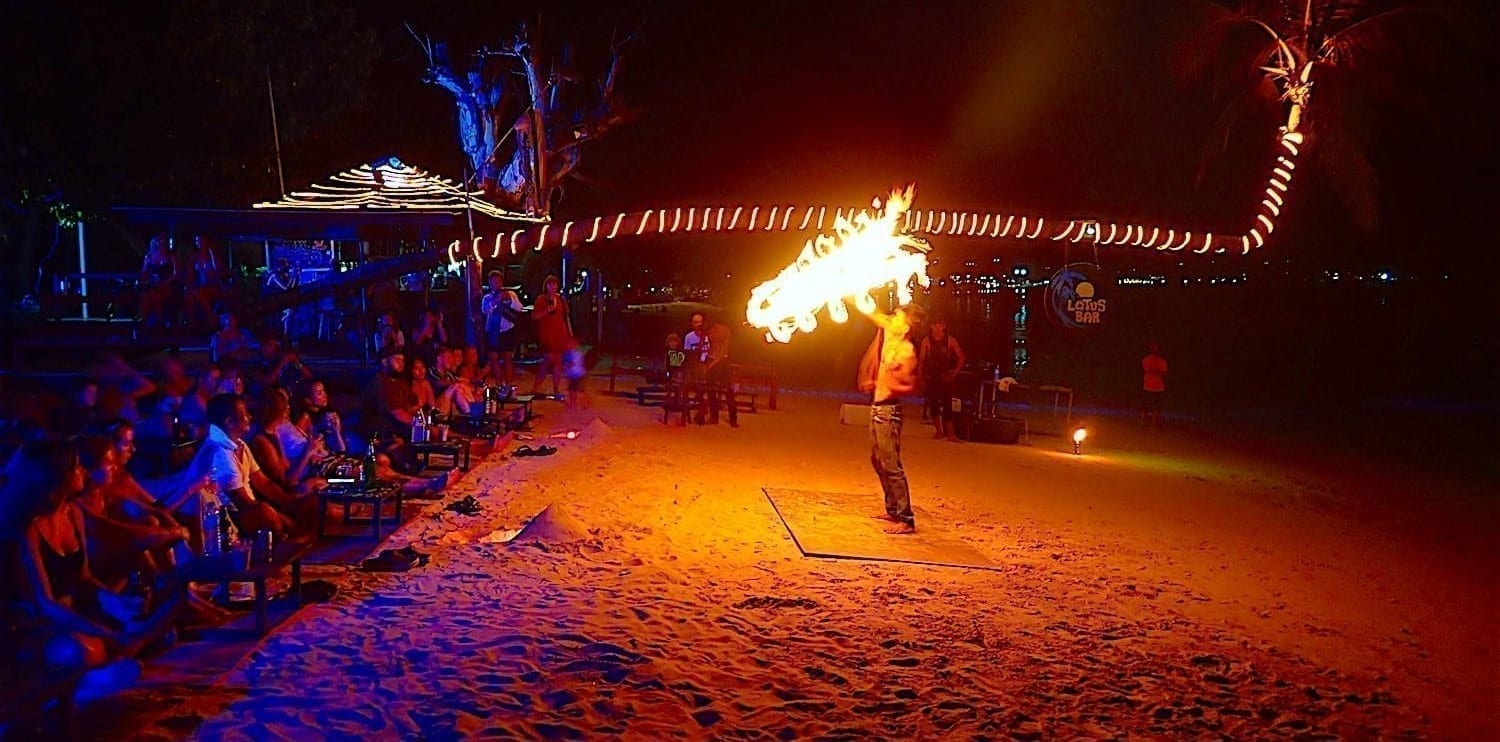 Restaurants, Bars & Nightlife on Koh Tao
Koh Tao has an amazing island lifestyle and vibe. It is one of the reasons why people are attracted to this small tropical island and why they always come back.
You can find cool coffee shops to enjoy refreshments, day-time beach clubs and bars to hang out, top up your tan on a sizzling beach or cool off in the ocean and watch the spectacular sunsets.
This island offers a multitude of restaurants offering a variety of food from all corners of the globe. Whatever it is that tantalises your taste buds, you can find it on Koh Tao.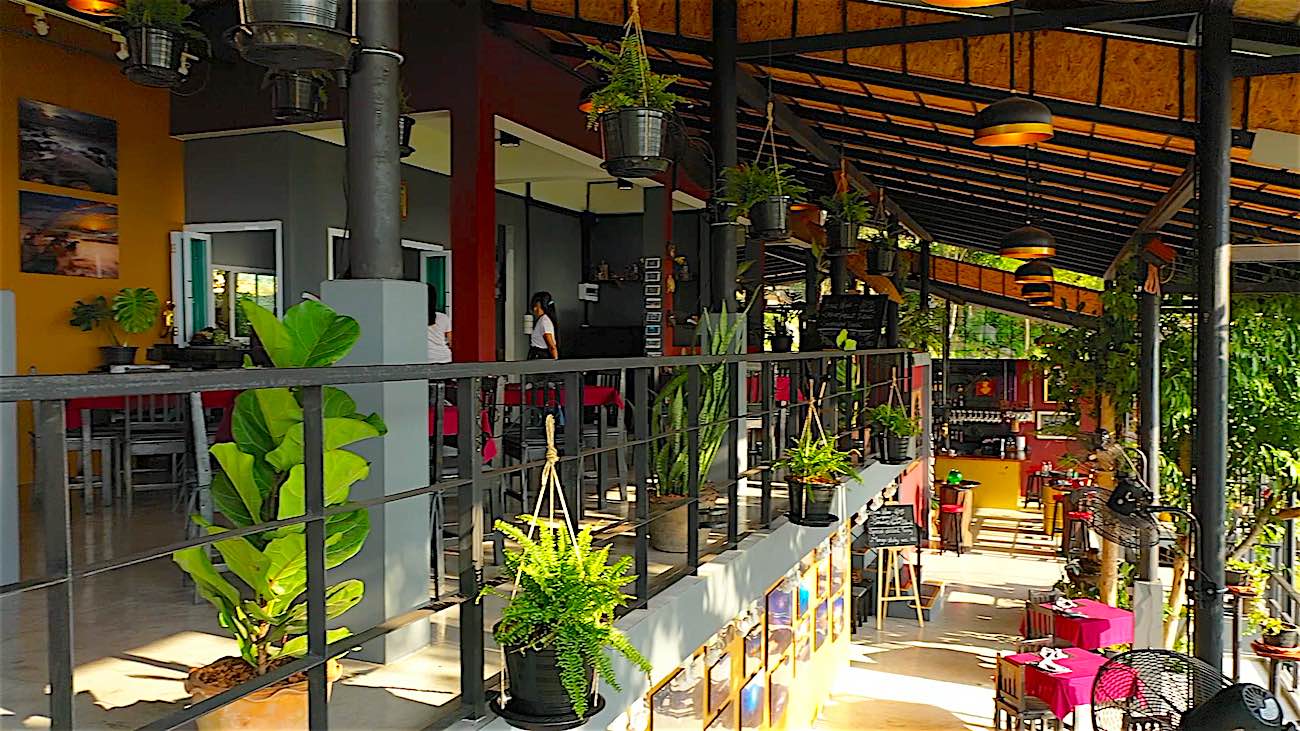 Food & Drink
Choose from street food, seafood, pizza or paella, burgers, sushi, traditional fish 'n 'chips or the best Pad Thai.
There are Italian restaurants, burger joints, restaurants with a view, take away, delivery, Mexican or Indian that offers a delicious vindaloo.
From Vegan treats to delicious sweets, the island has several bakeries offering delicious pastries, cakes, freshly baked bread and mouthwatering sandwiches.
Maybe you enjoy a French restaurant with cold cuts, delicious cheeses or truffles.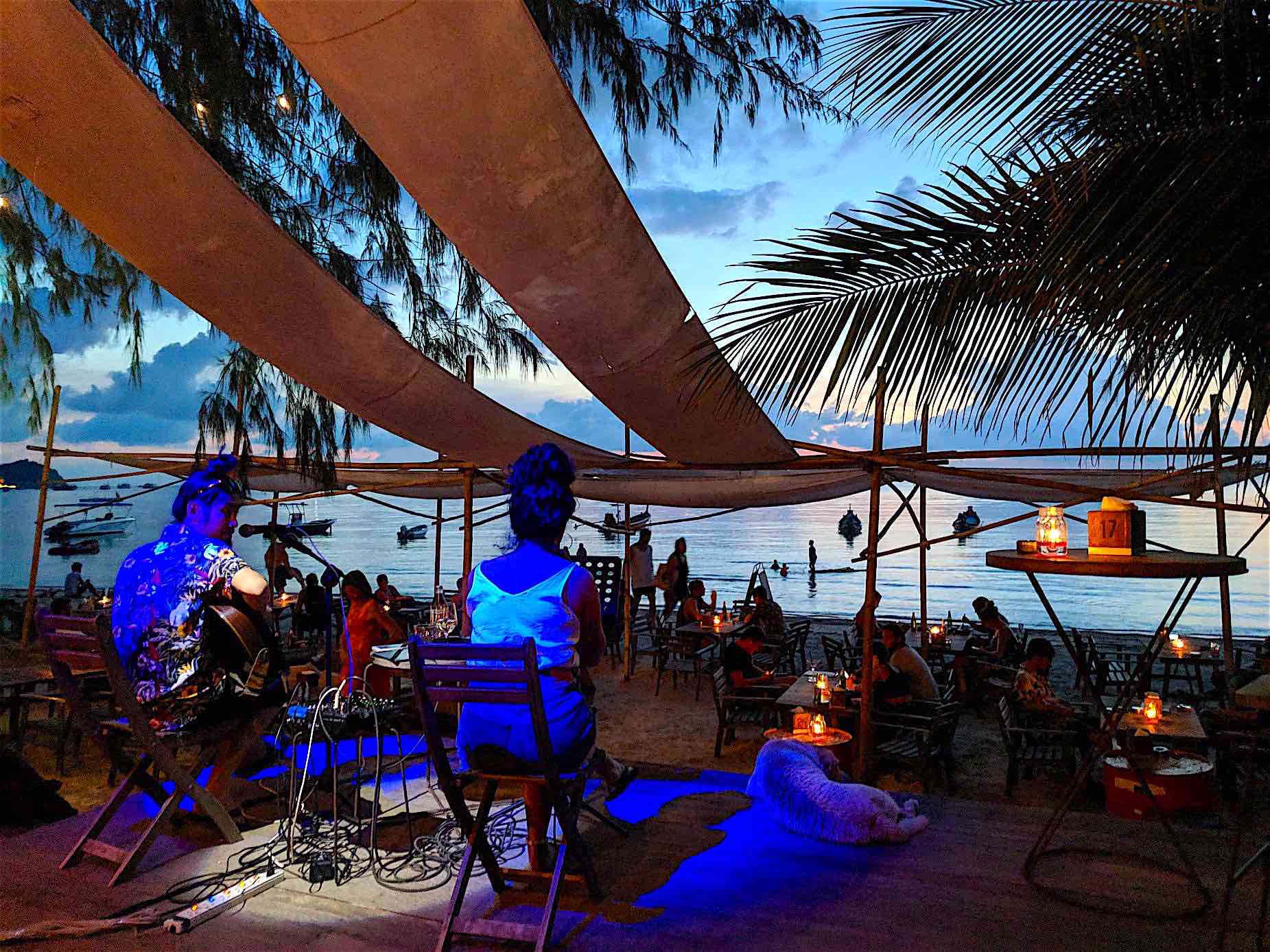 Vibrant Nightlife
From Taco's & BBQ ribs, pancakes to satisfy that 2am craving, roadside noodle stalls to modern contemporary dining on the beach.
Koh Tao can satisfy your culinary tastes and when the sun sets there is a vibrant night scene, with cool bars, fire shows on the beach, live music gigs, a cabaret show and much more.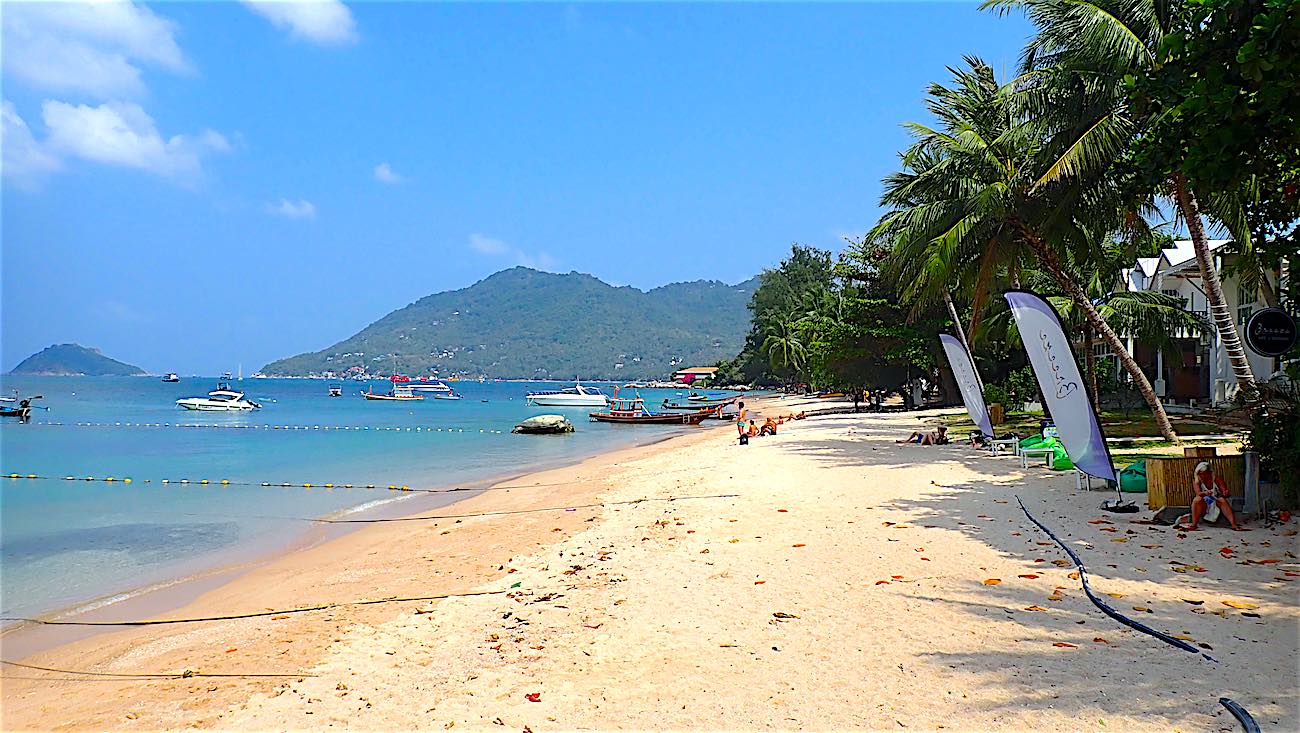 Explore the Ocean & Enjoy the Koh Tao Lifestyle 
Choosing to take your entry level Open Water course on Koh Tao could well be the best decision you ever make.
There is a very good reason why Koh Tao is the travellers choice to learn to scuba dive and we hope our 6 reasons have enlightened you.
Learn to dive on Koh Tao and discover the underwater world, whilst enjoying a beautiful island paradise.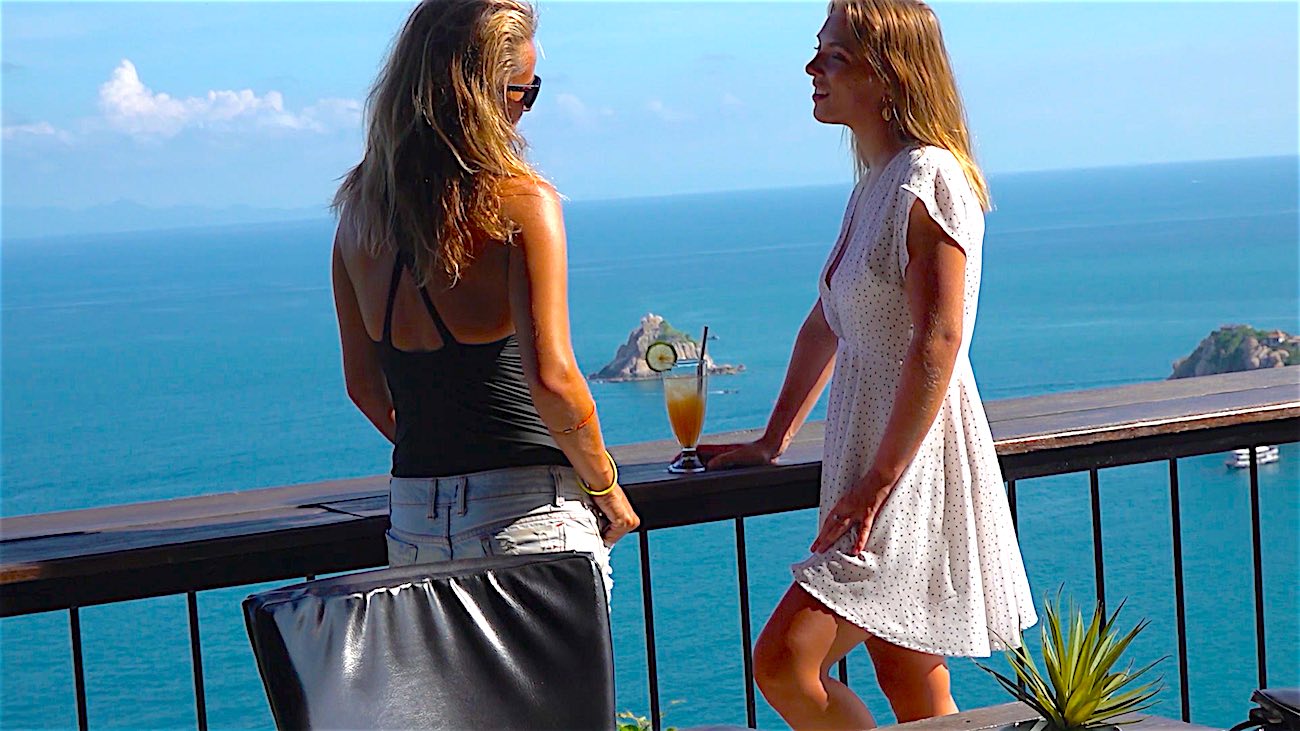 Frequently Asked Questions
Why is Koh Tao a good place to take the Open Water course?
Koh Tao provides visitors with an amazing choice of dive sites located all around the island.
The entry level Open Water course conducted in the safe waters of Koh Tao, offers new divers with the perfect place to learn to dive and witness an abundance of marine life.
Your diving course will be conducted by seasoned professionals with a focus on safety, fun and adventure, at the world's most popular location to learn to dive.
Will I meet new people on the Open Water course Koh Tao?
On Koh Tao, the Open Water course is generally conducted in small groups of excited new divers from all around the world.
This provides new student divers with the perfect opportunity to enjoy the cultural diversity that learning to dive on Koh Tao offers, both during the course and afterwards.
You can socialise with other students at the dive centre, at the resort or explore the many  restaurants and social activities taking place across the island.
Can I start the Open Water course the same day I arrive on Koh Tao?
Yes you can start the Open Water course straight away (the same day), although our recommendations are to make sure you are well rested before starting.
If you have completed the E-learning and the academic portion of the course before arriving, you can sign up, review what you have done, complete the paperwork and be ready for confined water training.
If not, you can take the full course over 2.5 days to 4 days, complete the paperwork, medical questionnaire and knowledge development sections and be ready for in-water training the next day.
There are multiple options to choose from and it will depend on your personal circumstances, arrival time, itinerary and medical condition.
Do I have to bring anything to the Open Water course on Koh Tao?
As a beginner, you don't need to bring any diving equipment or paperwork with you to start the Open Water course, unless you have completed E-learning or paid a deposit for the course.
However, you should bring any medication that you need to take with you and indicate this on your medical questionnaire what it is for and discuss it with the dive school.
If you are booking in and plan to start the course the next day, be sure to ask the dive school or diving instructor any questions you may have.