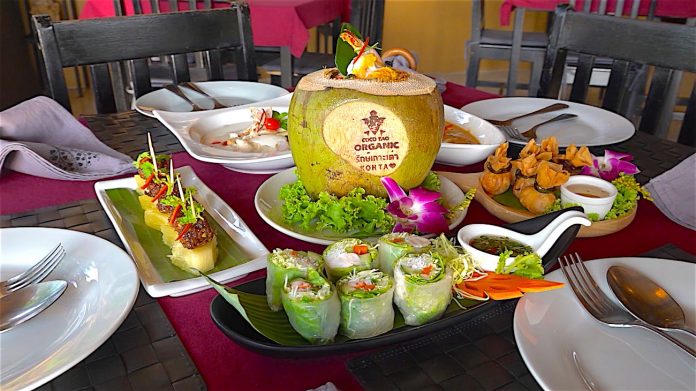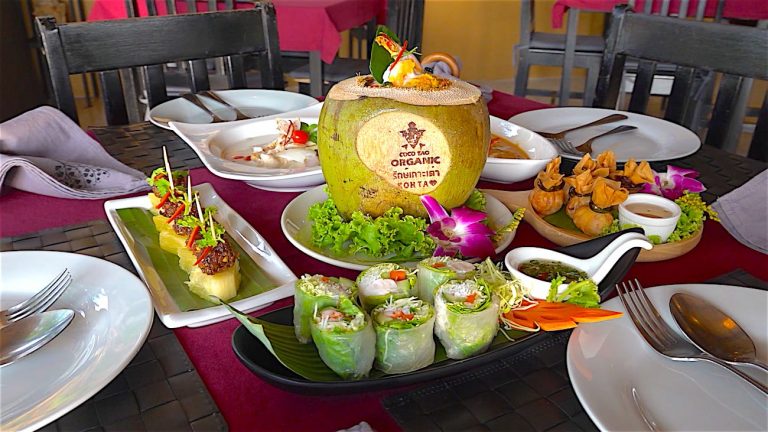 Popular Koh Tao Restaurants
The natural beauty in Thailand shines on the island of Koh Tao, a destination where the coral reef comes alive with a colourful abundance of marine life.
A perfect scuba diving destination located on the east side of the southern mainland, Koh Tao draws travellers of all types. Perhaps you will be lucky enough to be one of them.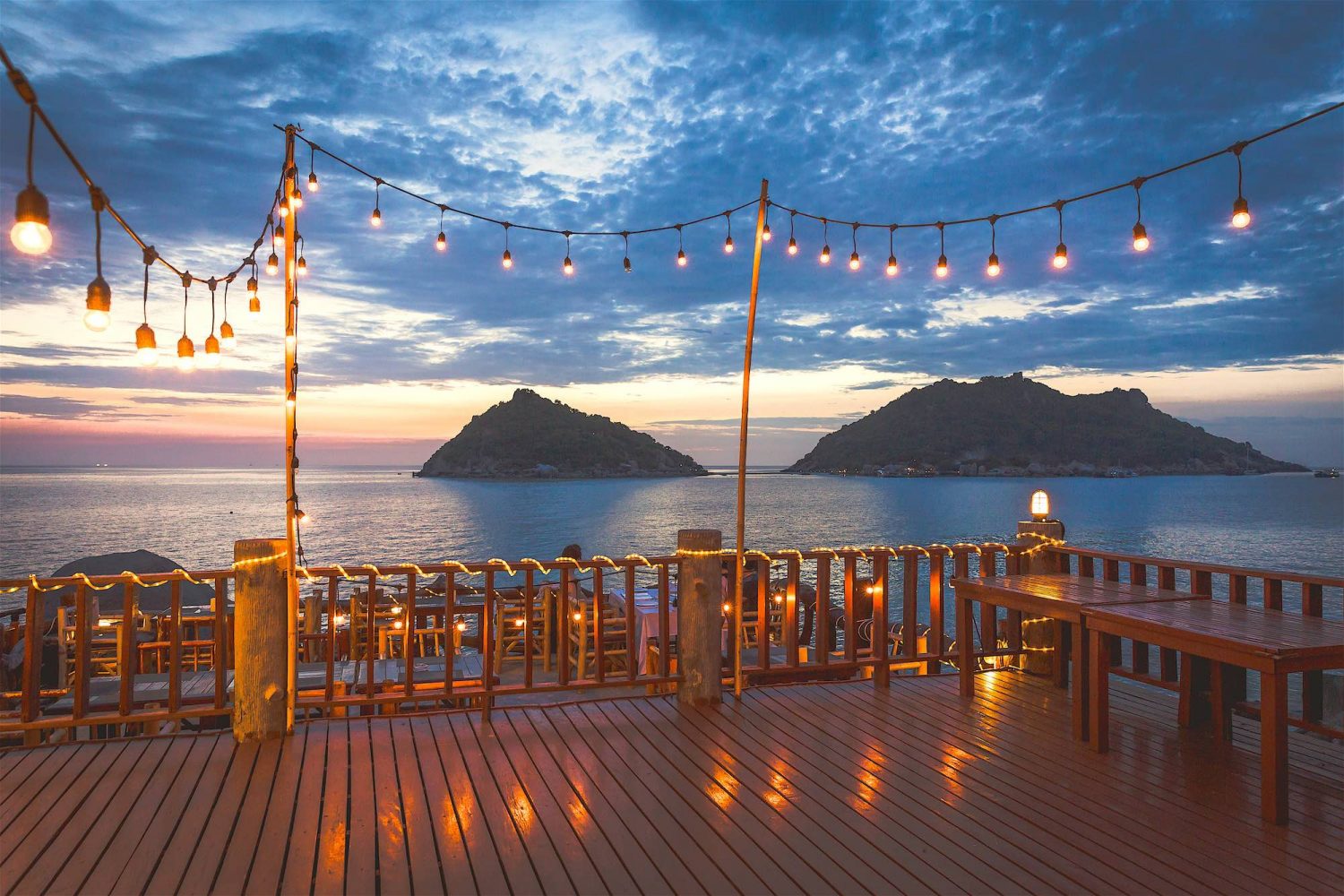 Popular Restaurants
Most visitors to Koh Tao want to experience the exhilarating nature of the tropical jungle landscape and they seek adventure in the clear, warm sea. A place where you can snorkel and dive deep into the ocean and explore.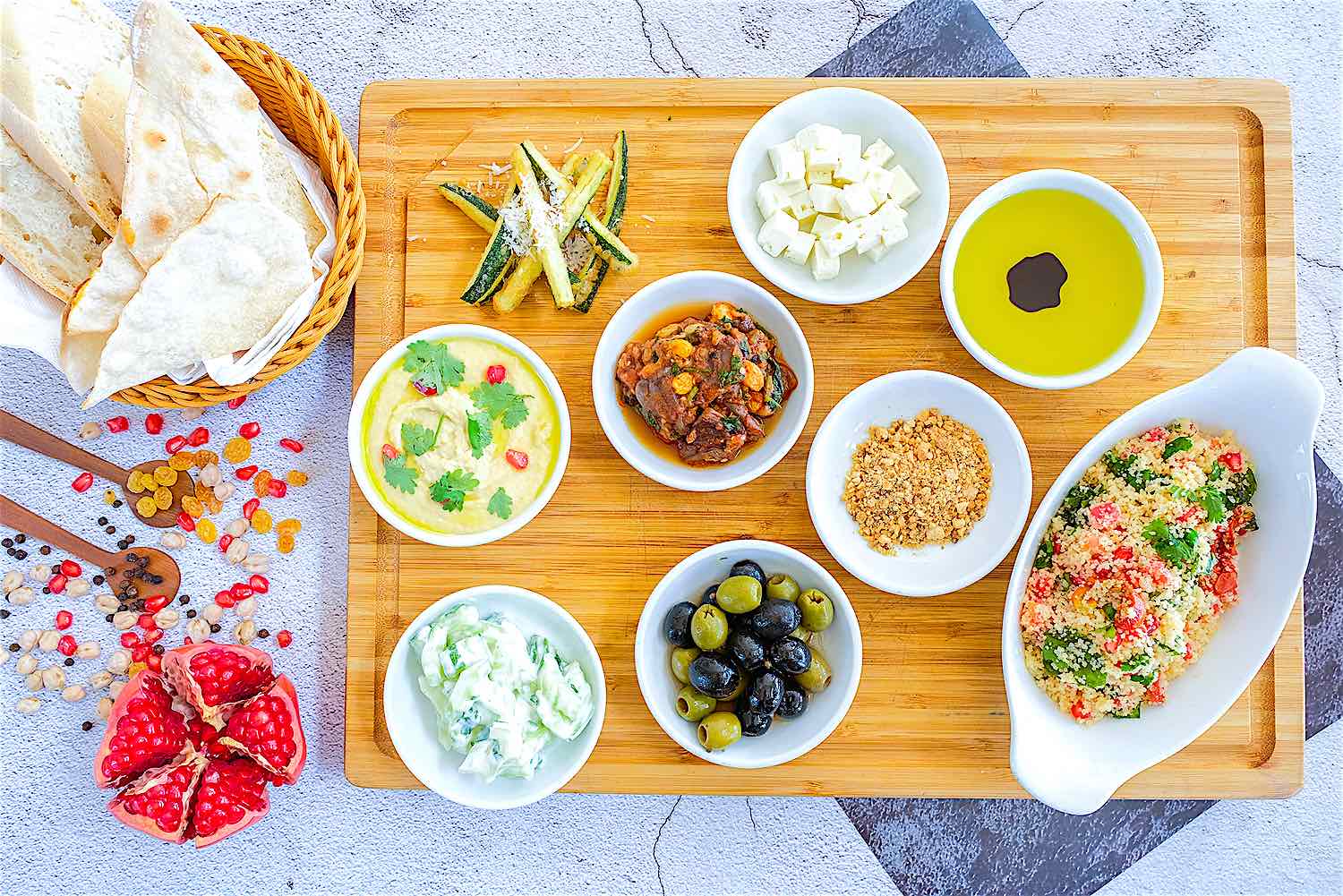 Best Places to Eat on Koh Tao
Once the excitement of the daytime activities pass, you want to make sure you experience the exquisite food the island has to offer.
Koh Tao is home to some truly remarkable restaurants for Thai and different types of international cuisine.
Whatever you are in the mood for after a long day of sightseeing, diving, or simply unwinding, Koh Tao is sure to satisfy your appetite.
If you are on a tight schedule with limited days, be sure to make time to eat at these 6 best restaurants on Koh Tao, because life is too short to do anything but enjoy.
Our List of the 6 Best Restaurants on Koh Tao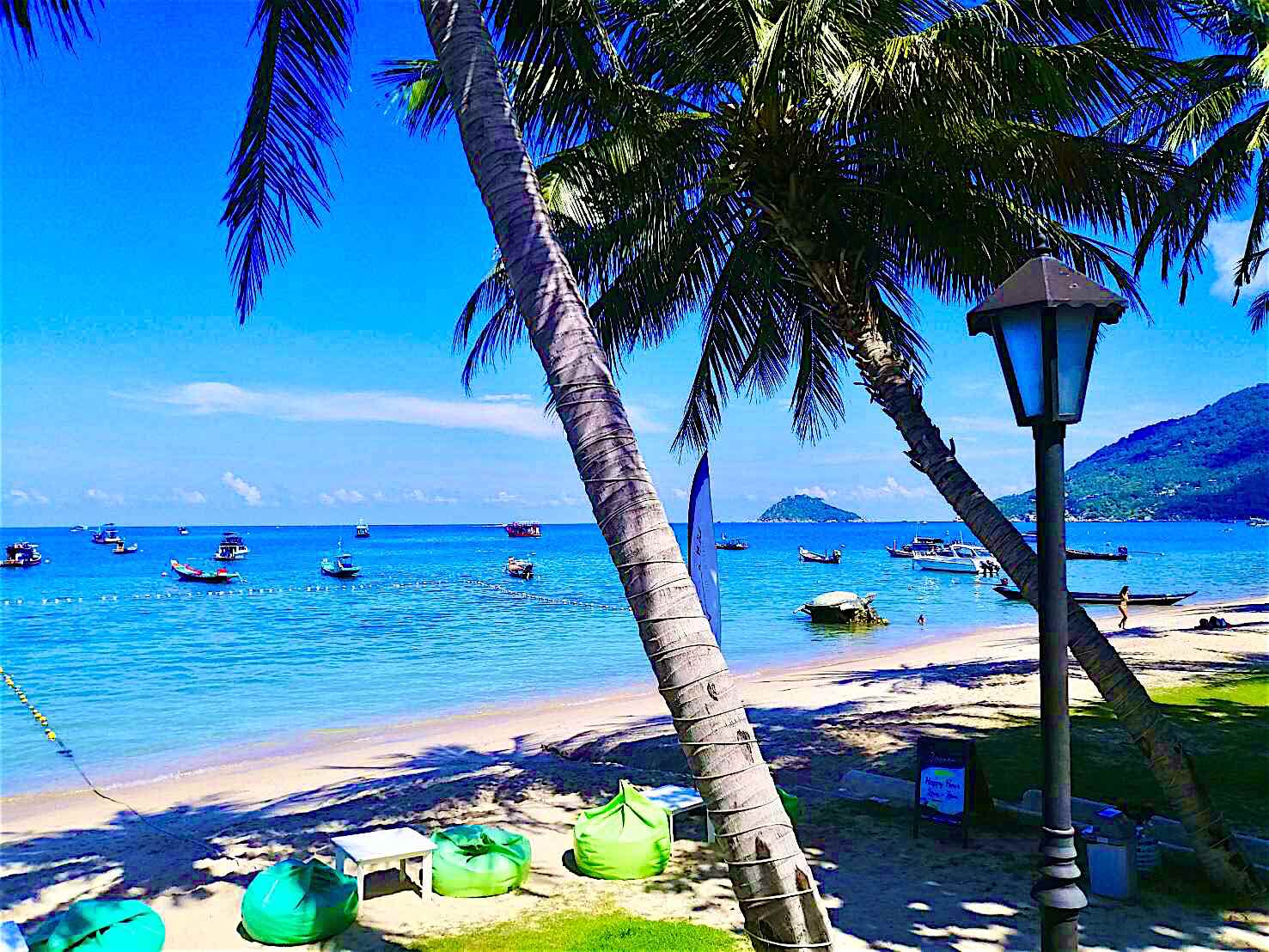 Breeze Koh Tao – Mae Haad beach
If you are in the mood for an eclectic array of modern international cuisine, Breeze Koh Tao dishes up a superb location for dining right on the beach.
The venue provides visitors with a warm, friendly atmosphere, superb customer service and a vibe that is utterly relaxed, yet the food is accessibly affordable and upscale.
A sunset dinner here makes for an even more memorable meal. Fresh seafood, mezze and cold cut meat sharing boards, vegetarian and vegan options, make for the ideal nibbles as you gaze onto the water.
With creative cocktails, global favourites and an atmosphere that encourages indulging and unwinding, Breeze Koh Tao is a solid way to have a memorable beachside meal on the island.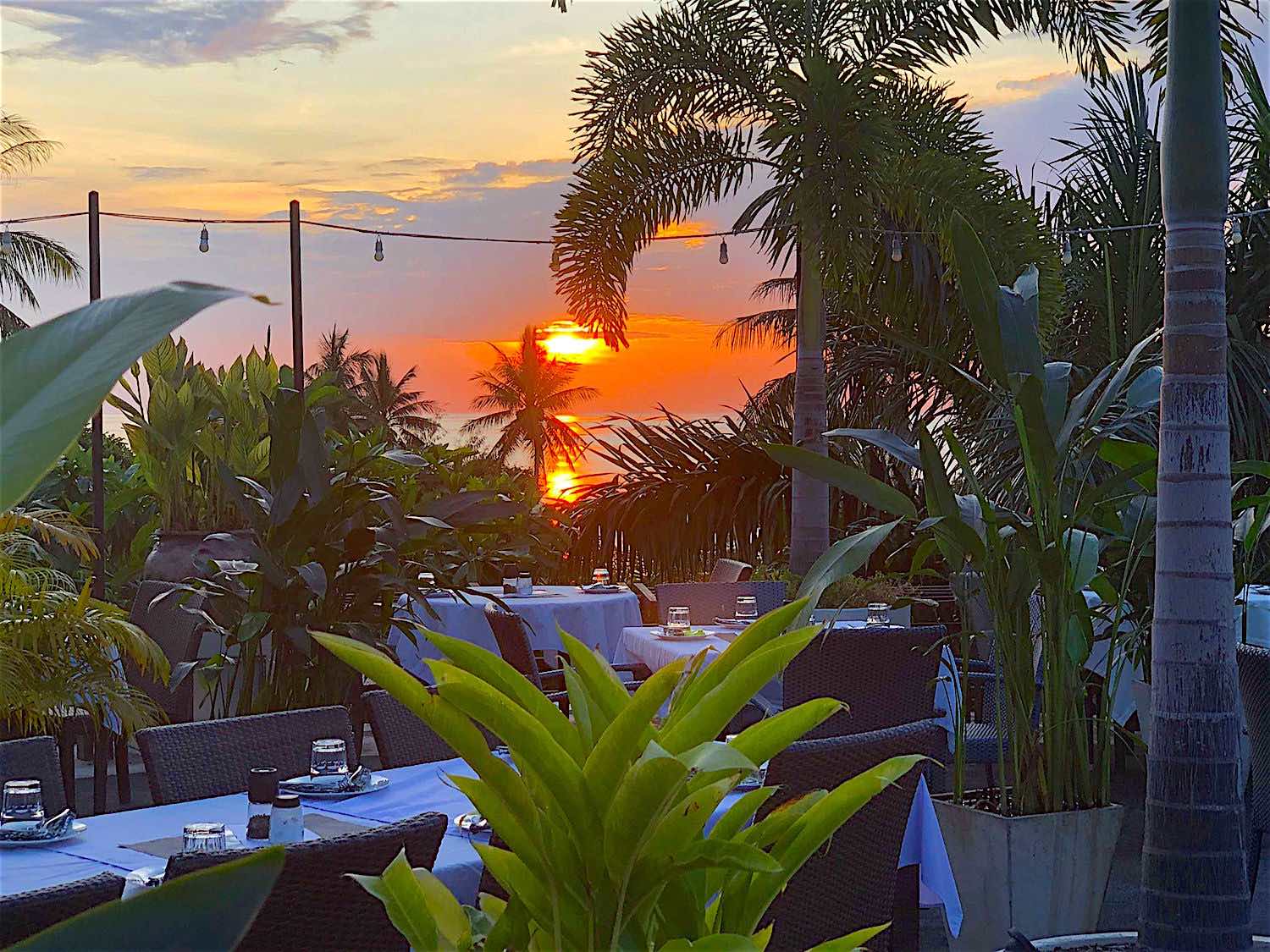 Barracuda Restaurant at Darawan – Sairee
On the hillside and overlooking spectacular ocean views, Barracuda at Darawan is a splendid choice for everything seafood. The head chef trained in the UK and then promptly made his way to Koh Tao many years ago.
The seafood is caught fresh every day and every once in a while, the chef changes up the menu based on feedback from customers.
In more recent times, he has added lots of Thai fusion-style options to the menu, all of them highly-regarded.
With lots of tantalizing options for every appetite, Barracuda at Darawan offers the chance to indulge in those Thai tastes as well as more global ones with absolute aplomb.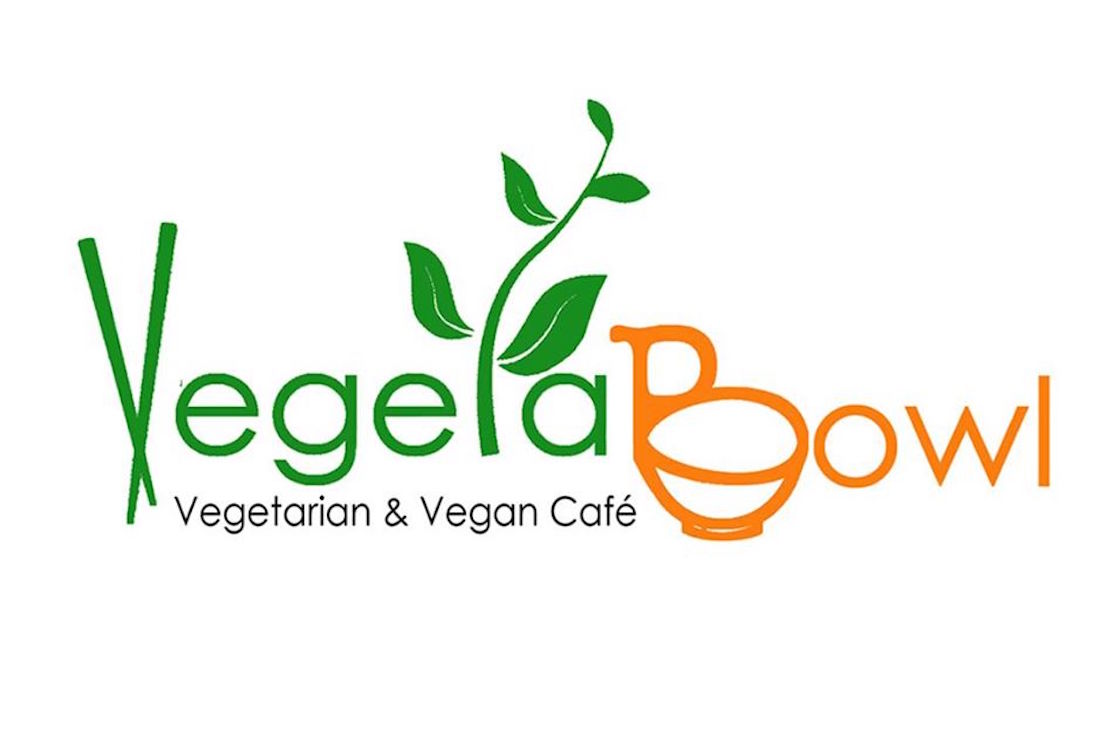 Vegetabowl Restaurant – Sairee
It is not always easy to find highly recommended restaurants that cater to vegan and vegetarian diners when you are traveling.
Vegetabowl not only features a clever name but is also the only Western-style vegan and vegetarian restaurant on Koh Tao.
Everything on the menu is completely vegan with options to add on additional dairy items, like cheese, for those that are not strictly vegan eaters.
With healthy food that tastes great like shroom handrolls, veggie quesadillas, tofu tacos, and wellness bowls, you will have clean energy fuelling you for all your adventures on Koh Tao.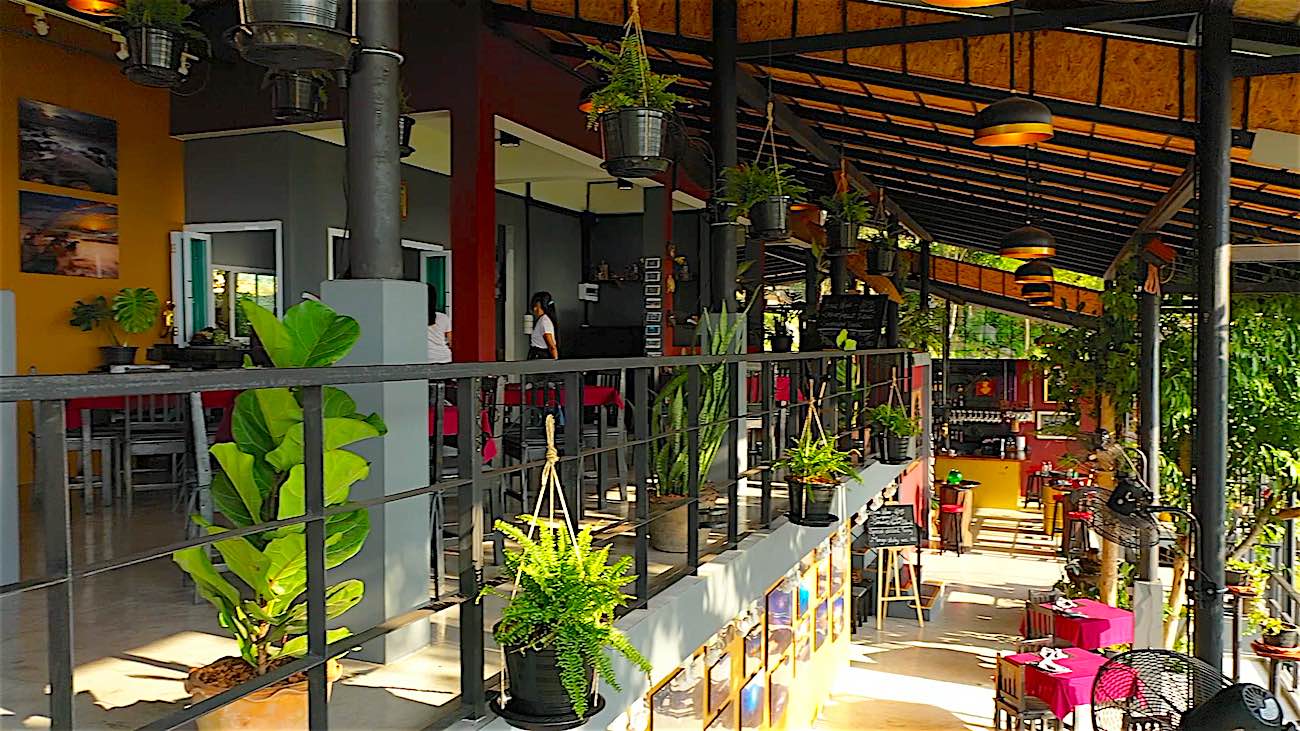 The Gallery Restaurant Koh Tao – Sairee
Experience high-end Thai food with a twist at a cosy and brand new location at The Gallery restaurant Koh Tao.
The restaurant recently relocated to a breathtaking hillside location just a few minutes from Sairee by taxi or scooter and provides guests with unique ocean views and stunning sunsets.
If you want to step away from the typical tourist places, you will discover an upscale ambience with the freshest flavours of authentic Thai cuisine served with an appropriate amount of true Thai culture.
Small spoons are served with each dish so that you can share with ease. Most Thai food is not eaten with chopsticks, but rather a fork in the left hand that serves as a knife and a spoon in the right hand.
Tasting delicious Thai food in this way as it was meant to be eaten is a gastronomical delight for those who truly want the best Thai food experience on Koh Tao.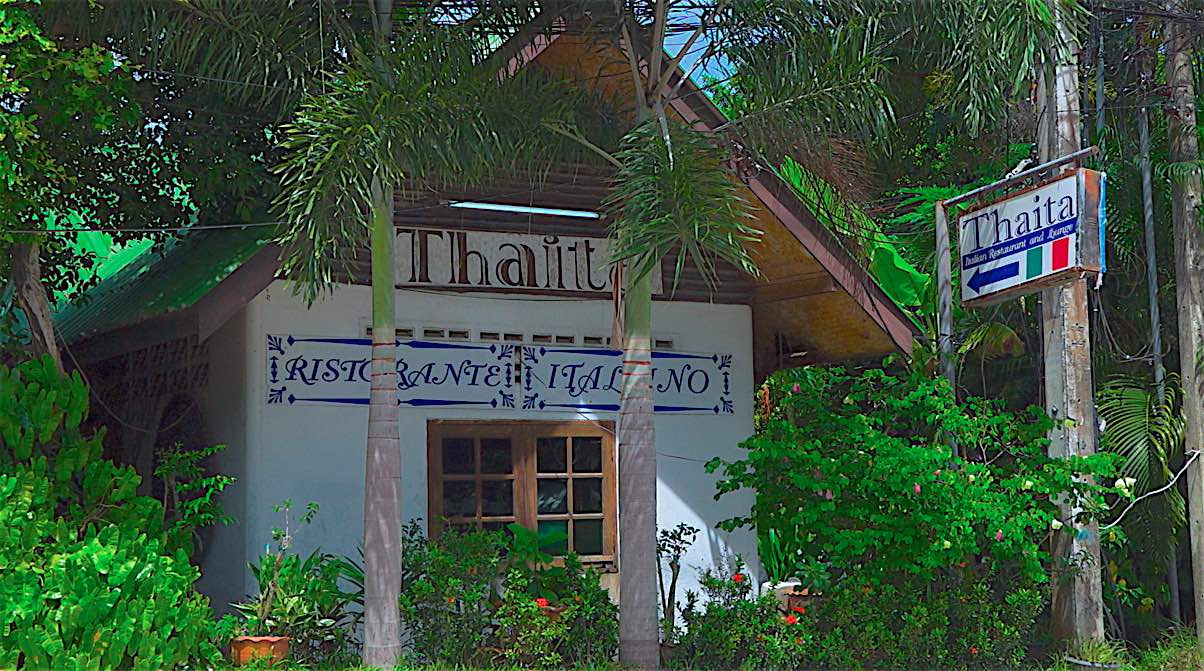 Thaita Italian Restaurant – Sairee
If you dream of fresh, homemade pasta while you are on the beaches of Koh Tao, visit Thaita Italian Restaurant for an authentically Italian experience.
The restaurant is a small, cosy venue just a 10-minute walk from Sairee beach and a perfect discovery for some of the best Italian food east of Italy.
Owned and managed by an Italian couple, the menu provides customers with traditional Italian food, exceptional flavor and the atmosphere is one that is delightfully romantic.
A charming, warm and friendly venue for couples to wander off the beaten path for an epicurean meal, you will not be disappointed.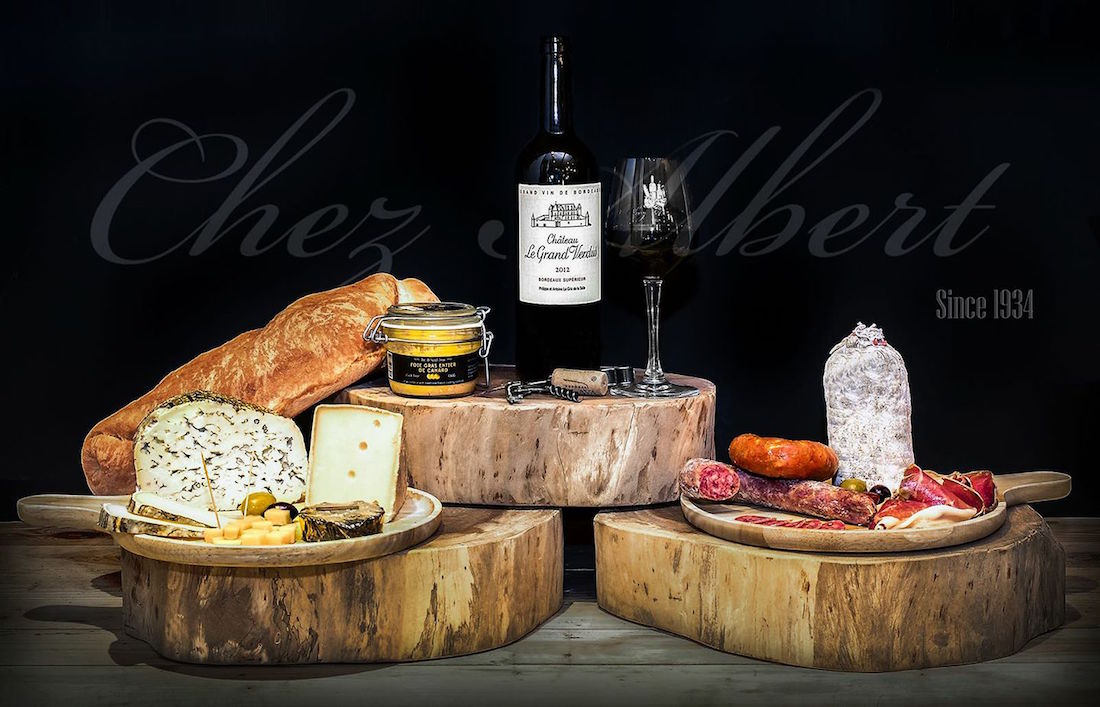 Chez Albert Koh Tao – Sairee
For authentic traditional French fare, make sure you find Chez Albert. It is the first and only wine shop of its type on Koh Tao and a popular venue to find gourmet goods from France and other countries around the world.
The focus at Chez Albert is not only wine either, though if you are a wine lover, you will find your true calling here.
The roast chicken and duck is legendary and locals love to check in for a daily surprise special like French plat du jour or even Black Angus grilled meats.
Dine alfresco on the open-air terrace atop authentic wine barrels from France or take it away back to your hotel or room for a more intimate affair.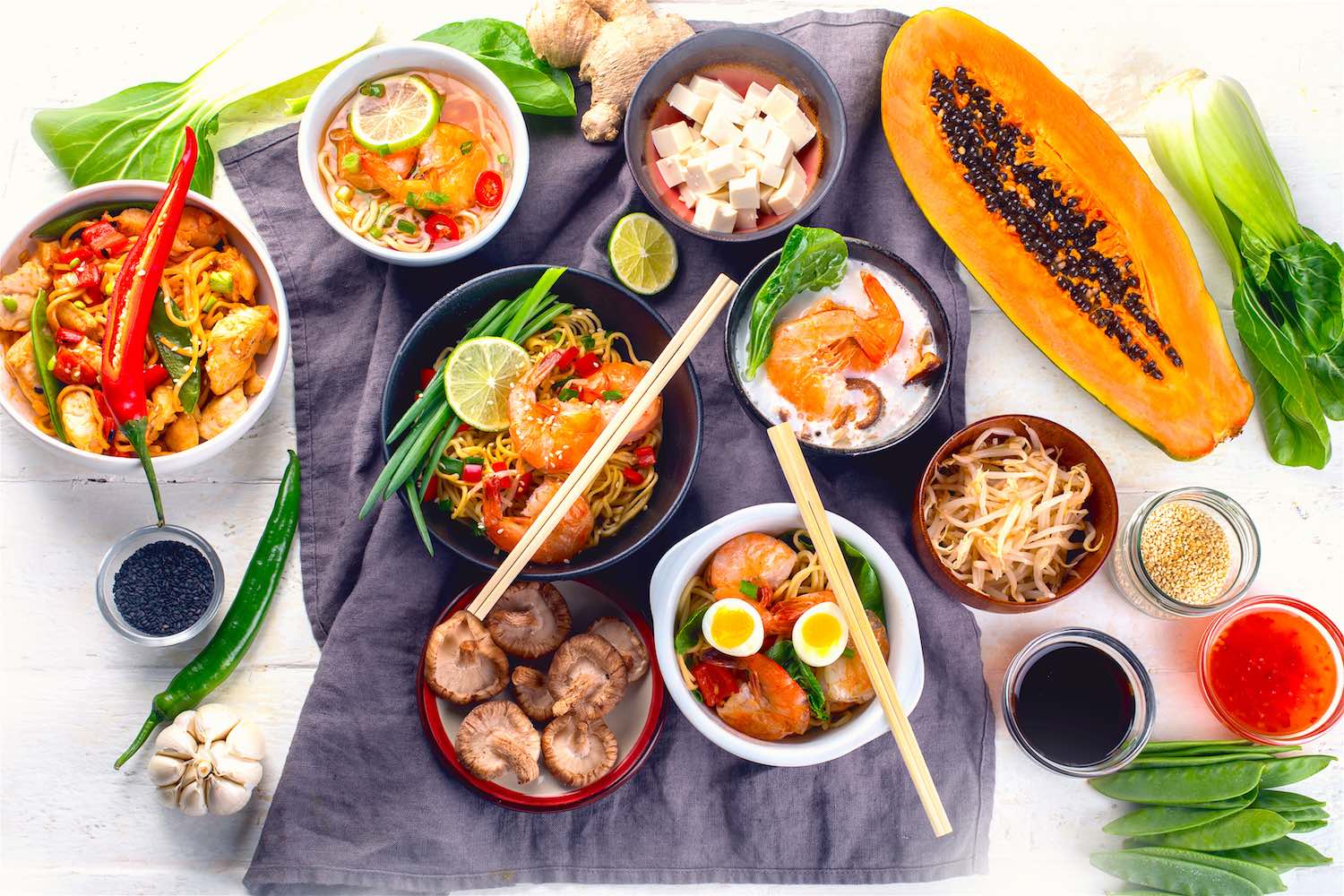 Highly Rated Restaurants on Koh Tao
Our selection of popular restaurants provides you with a choice of venues for you to indulge and taste a variety of exquisite foods and enjoy a drink.
Koh Tao has a wide range of fantastic restaurants to eat at and the biggest problem you will have, is how to work out the best way to fit them all in on your travel itinerary.
You can choose from mountain view locations, beachside restaurants with live music, Bistro's, Grills, Sports Bars with pub grub or food markets and exceptionally good quality street food.
Our popular list of restaurants on Koh Tao is by no means a comprehensive list, but they offer a unique dining experience and they come highly recommended by thousands of satisfied customers over many years.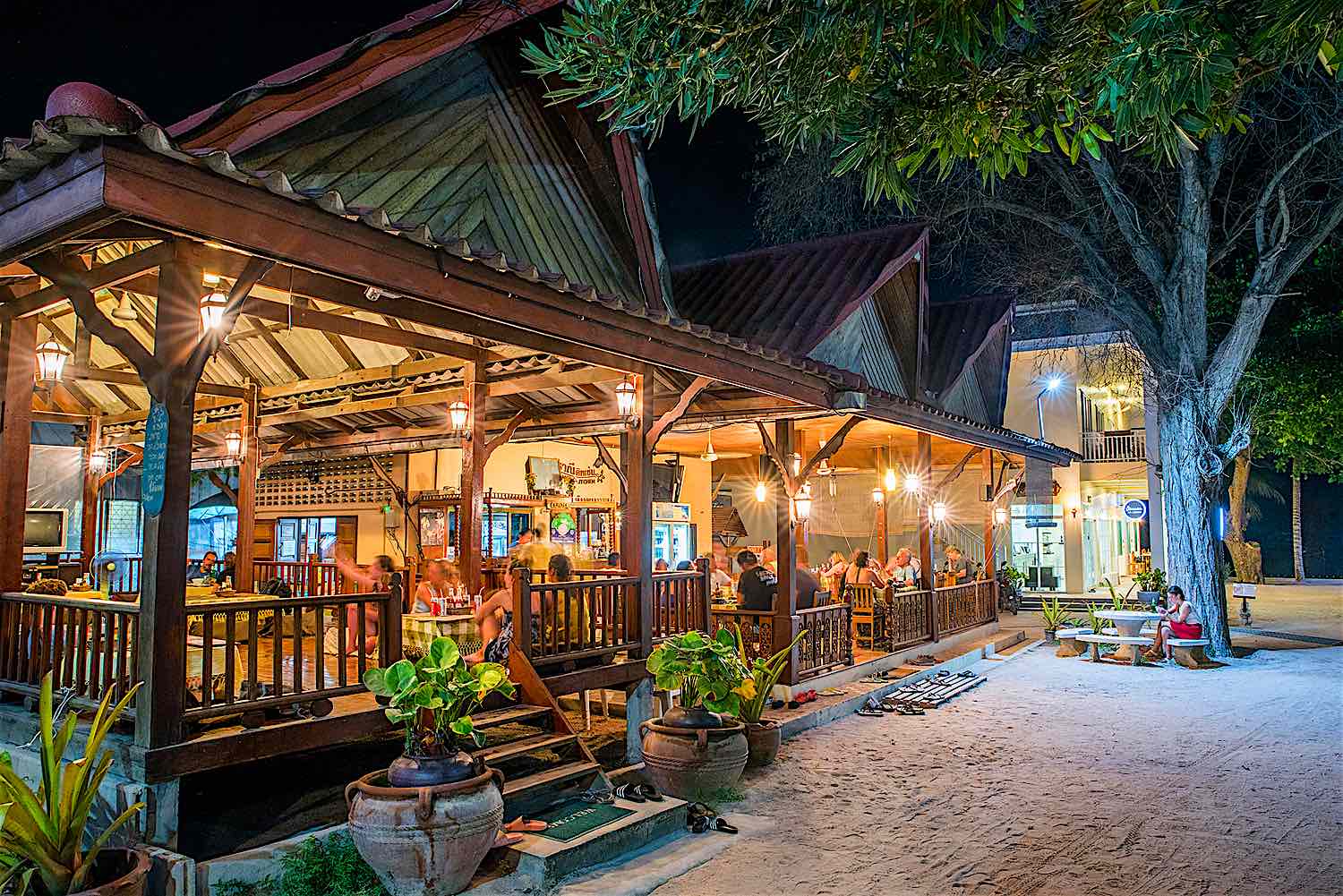 Frequently Asked Questions
Do Koh Tao restaurants cater to children?
Yes they do, both in the menu choices and special seating such as high chairs. Koh Tao is similar to many locations around the world, however, it is always best to message the restaurant in advance, so your expectations are met when you arrive.
Many of the restaurants provide a menu for children, refreshing and popular drinks for kids and if you have any special requests, you can message in advance and some venues may cook food for children who have special dietary requirements.
Are there restaurants on Koh Tao with a view?
Koh Tao has an abundance of very popular restaurants that are located on the beach with incredible sea views and sunsets.
If you want something at a higher altitude, there are also very popular restaurants situated on the mountainside with amazing panoramic views across the jungle and the sea.
Do restaurants on Koh Tao get busy?
The restaurants on Koh Tao can get very busy in low or high season and on national holidays in Thailand, in addition to international holidays.
It is always worth sending a message to the restaurant in advance to establish the facts and you can always make a reservation.
If you are staying on Koh Tao as a short term or long term visitor, you will find lots of opportunity to explore the food and drink scene at your own pace and taste the many menu choices available.
Do restaurants on Koh Tao offer delivery?
Many of the restaurants on Koh Tao will provide delivery for food orders during opening hours for free and some restaurants will charge you.
Depending on which part of the island you are staying will determine how accessible it is and there may be a delivery charge.
Other restaurants will have a minimum spend rule before providing a delivery service and some restaurants may not be able to reach you in remote locations.
It is always best to send a message to the restaurant you are planning to order from and establish the facts before ordering.